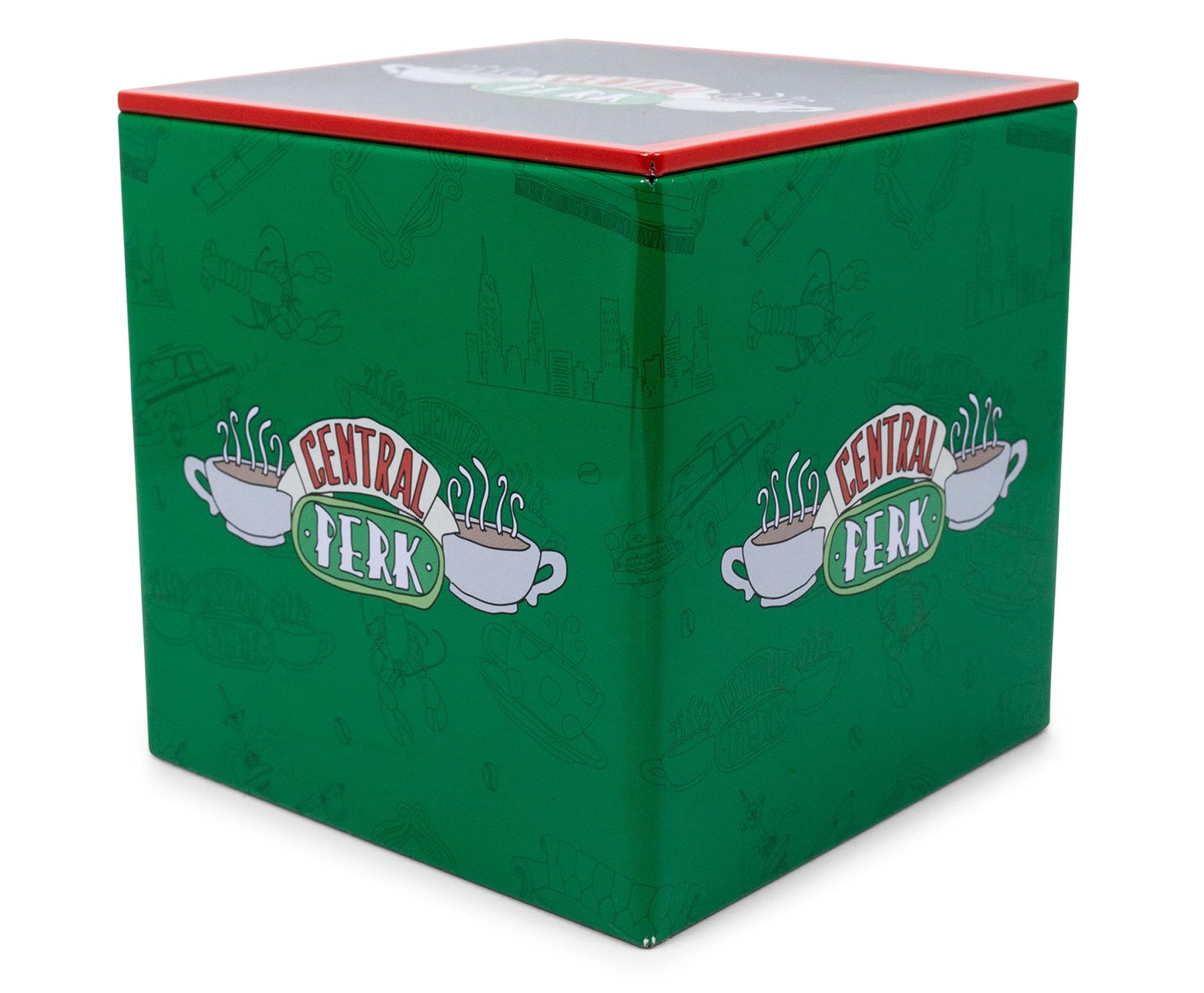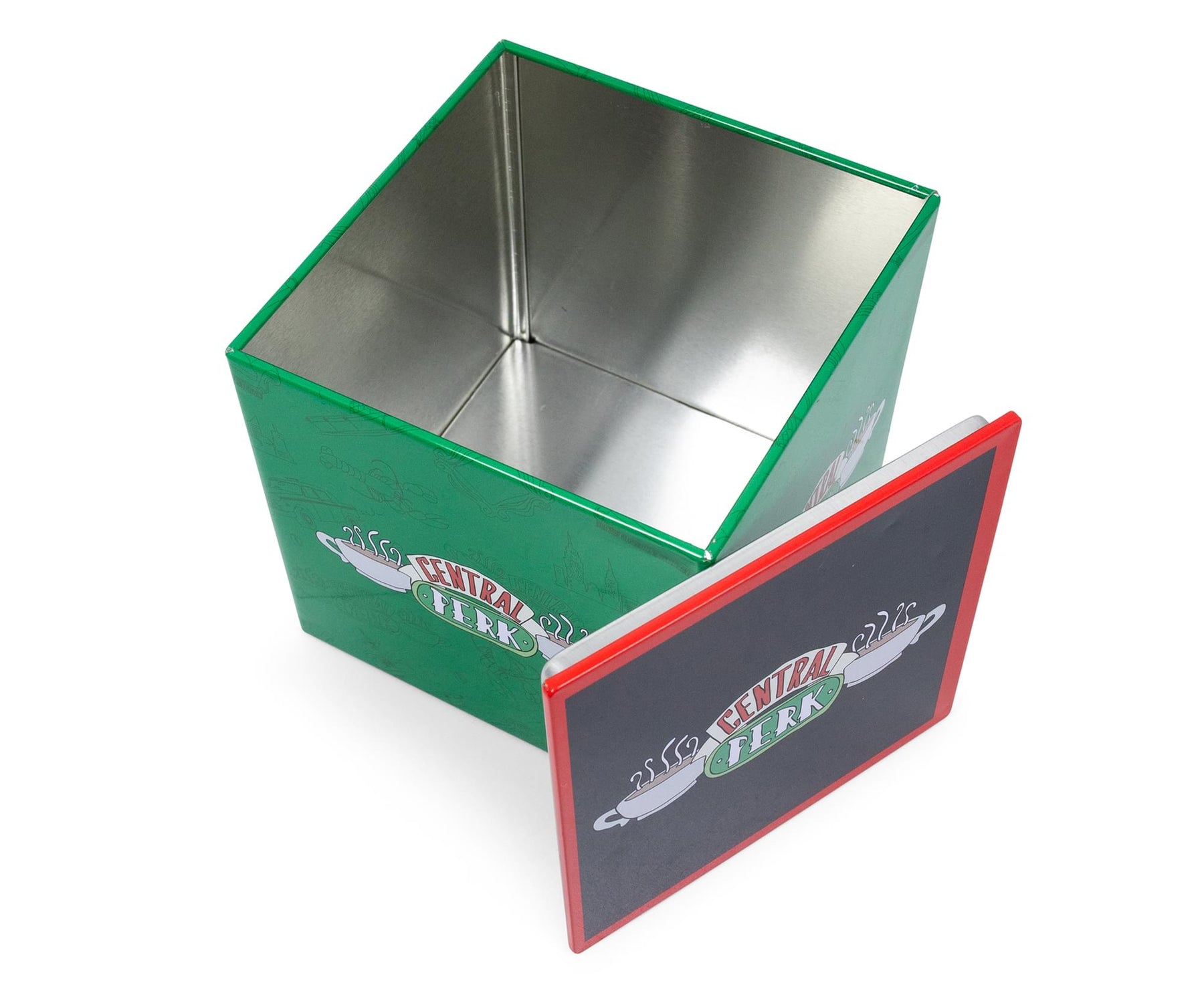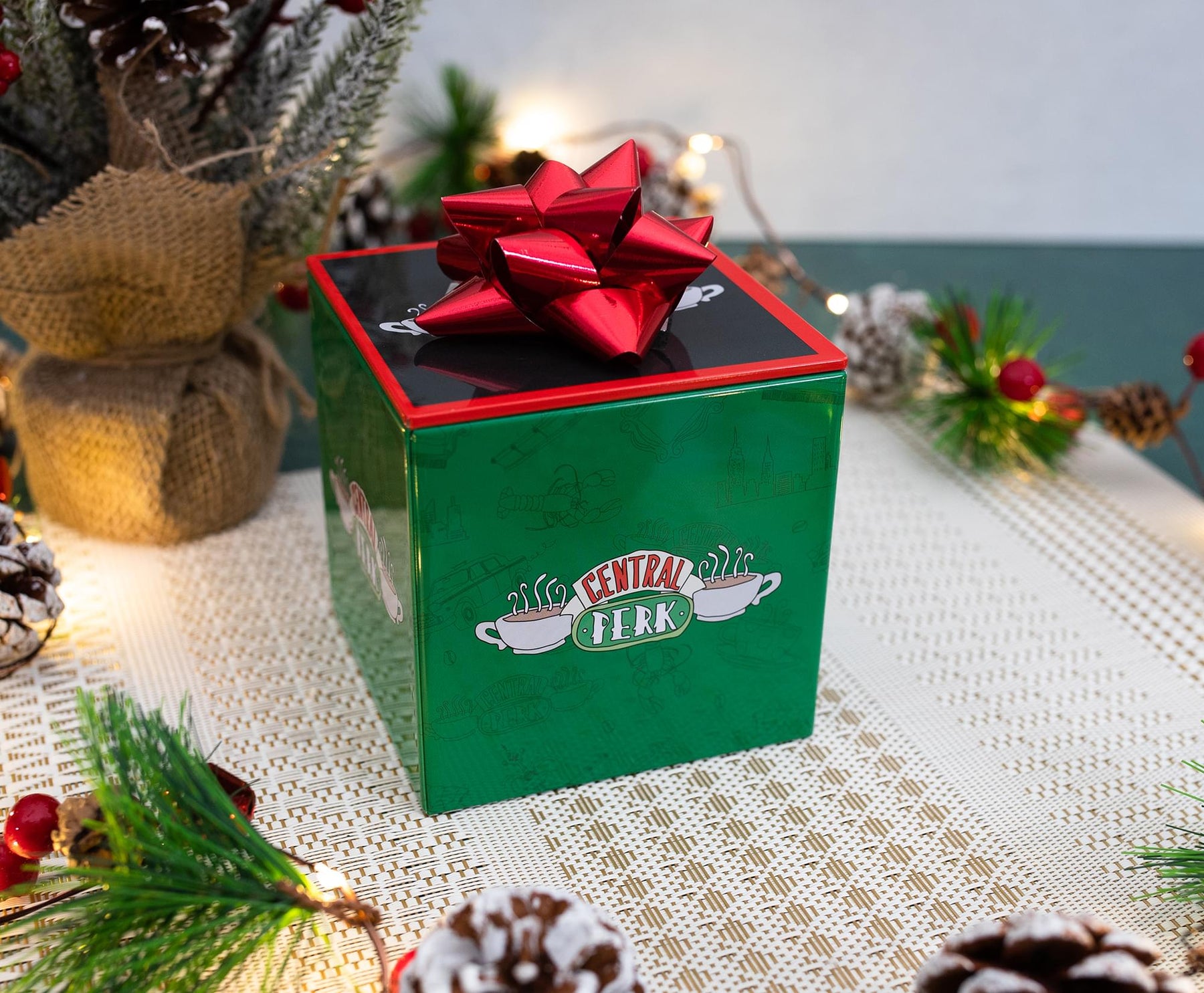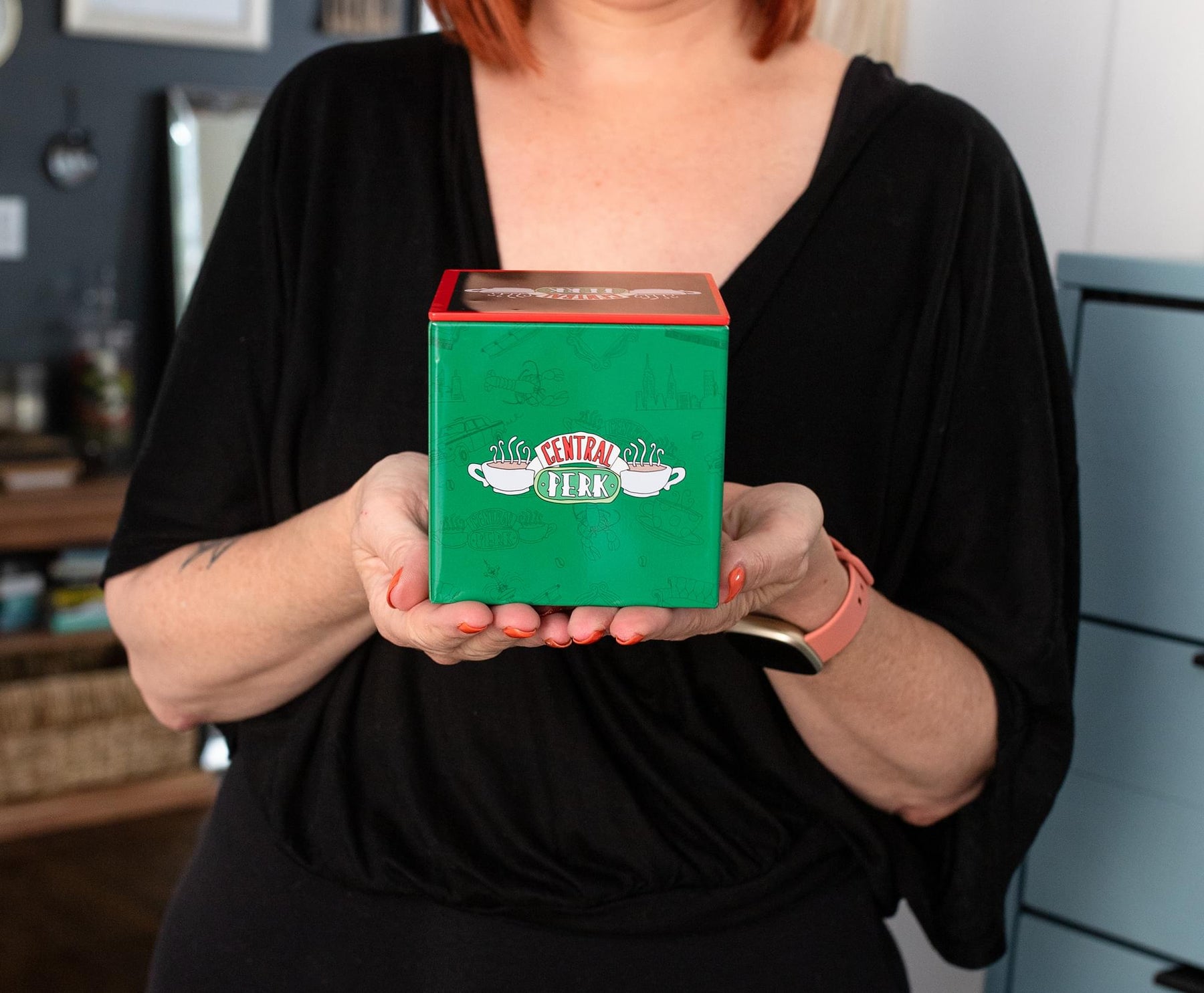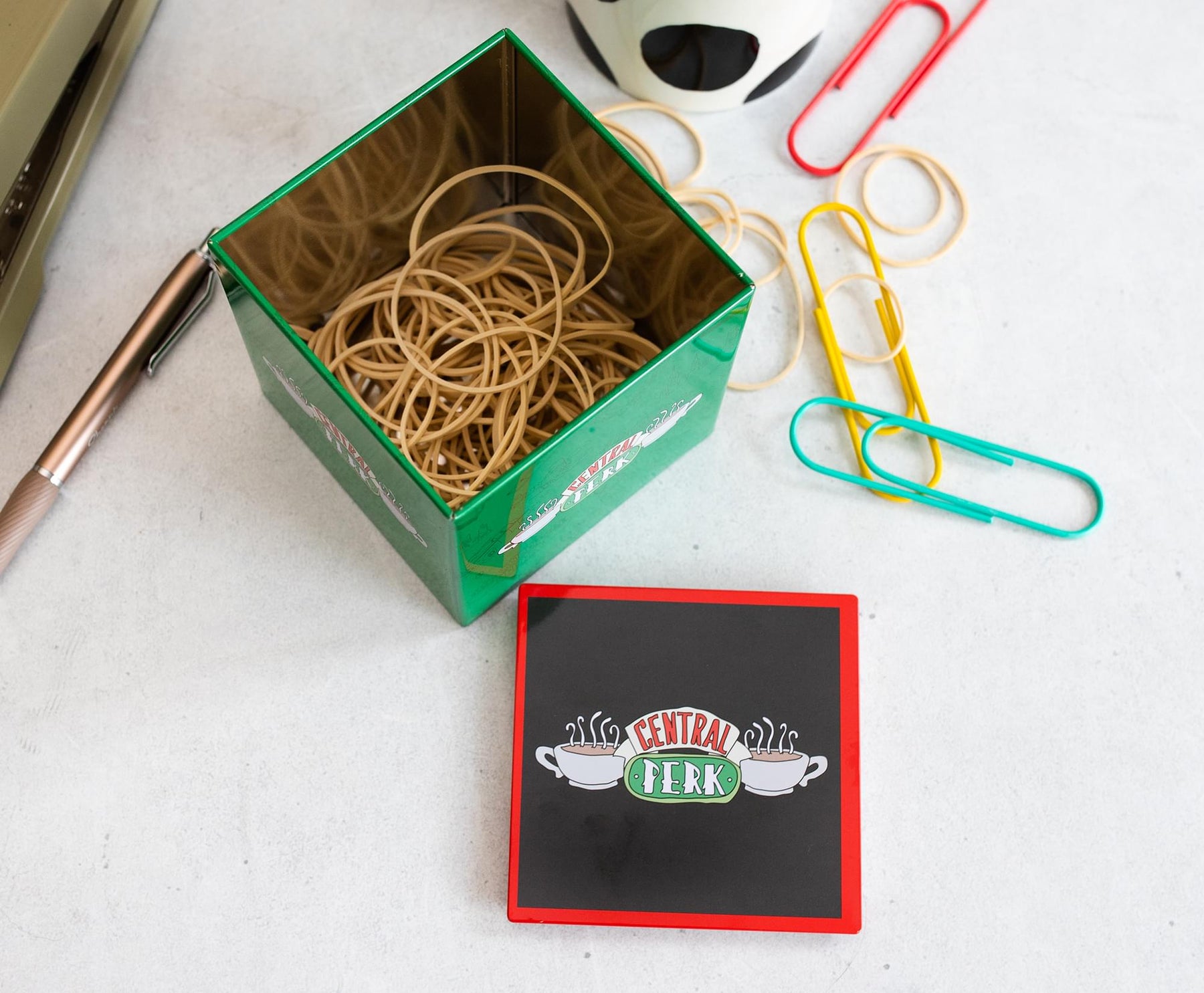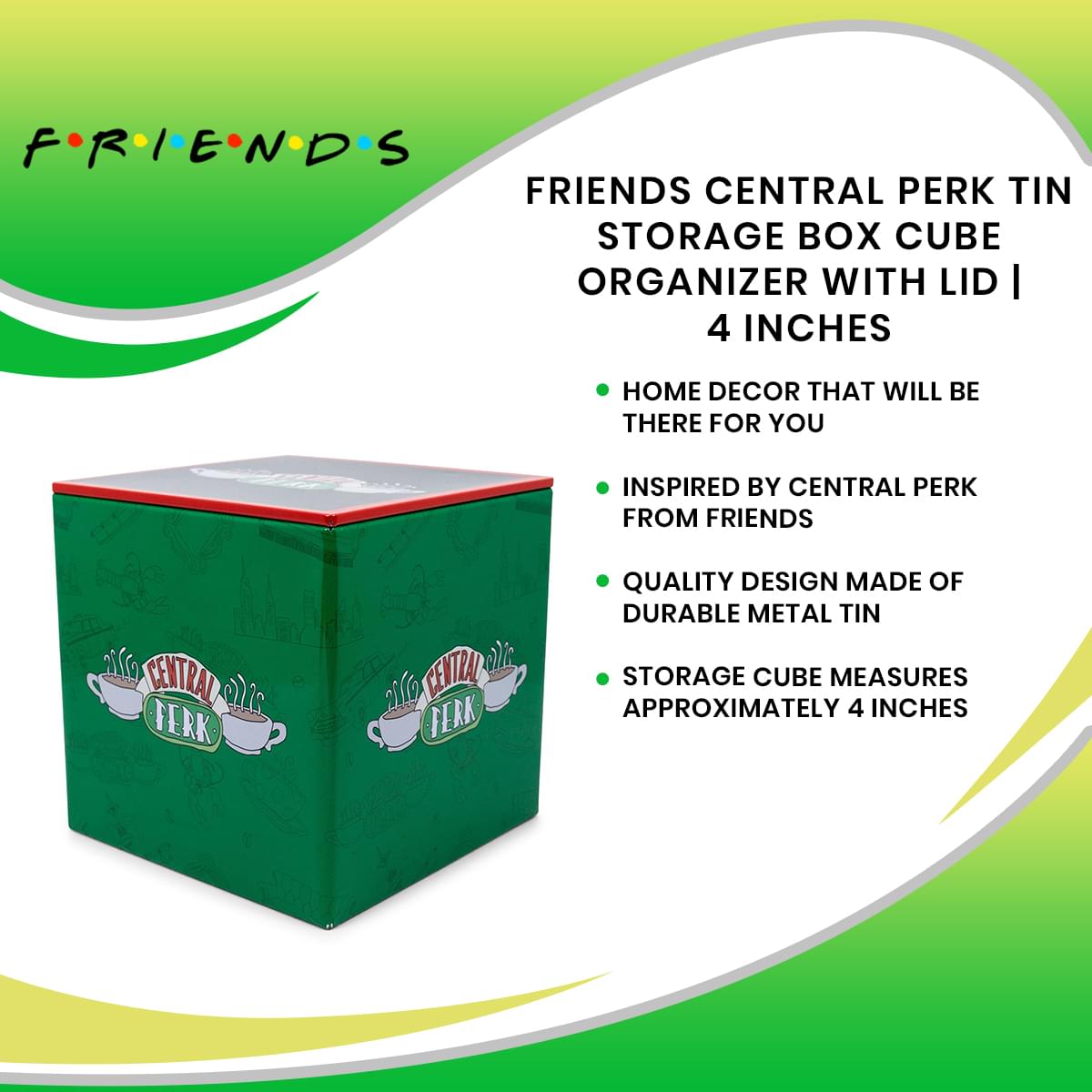 Friends Central Perk Tin Storage Box Cube Organizer with Lid | 4 Inches
They'll Be There For You: Straight from the classic TV sitcom comes this Central Perk storage tin. Specially designed with Friends fans in mind, this awesome container is a fun way to tidy up your space.
Iconic Design to Thrill Fans: Inspired by the famous coffeehouse on the TV series, this green storage tin features Central Perk's iconic logo. A decorative all-over pattern adorns the storage box.
Joey Tested, Monica Approved: Storage cube organizer is made of durable metal tin and features a removable, pop-top lid. Container measures approximately 4 inches, providing fans with plenty of storage.
Minimalist Space Saver: If you're a Friends fans, then you'll definitely want to organize with this metal tin. Great for your desk, nightstand, dresser, or anywhere that could use a touch of organization.
Original Giftware: Pretend you are at the coffee shop on Friends with this officially licensed storage tin. It's the perfect collectible for fans who want to give their living space a touch of whimsy.
THE ONE WITH THE STORAGE
We've all had that moment where we wanted to join the gang at Central Perk. (No? Just us?) Chandler, Monica, Rachel, Ross, Joey, and Phoebe have given us countless laughs while gathered around their go-to coffeehouse.
Remember all your favorite moments from the show while tidying up with this collectible Friends Central Perk Storage Tin. Features the hangout spot's iconic logo and signature green style.
WHERE FRIENDS FANDOM MEETS DECORATIVE HOME DECOR
Feel like part of the Central Perk gang with this metal storage box, complete with a pop-top lid for safely holding your belongings. This nifty container is also perfect for gift giving during any occasion, doubling as a gift box and a present. Neat!