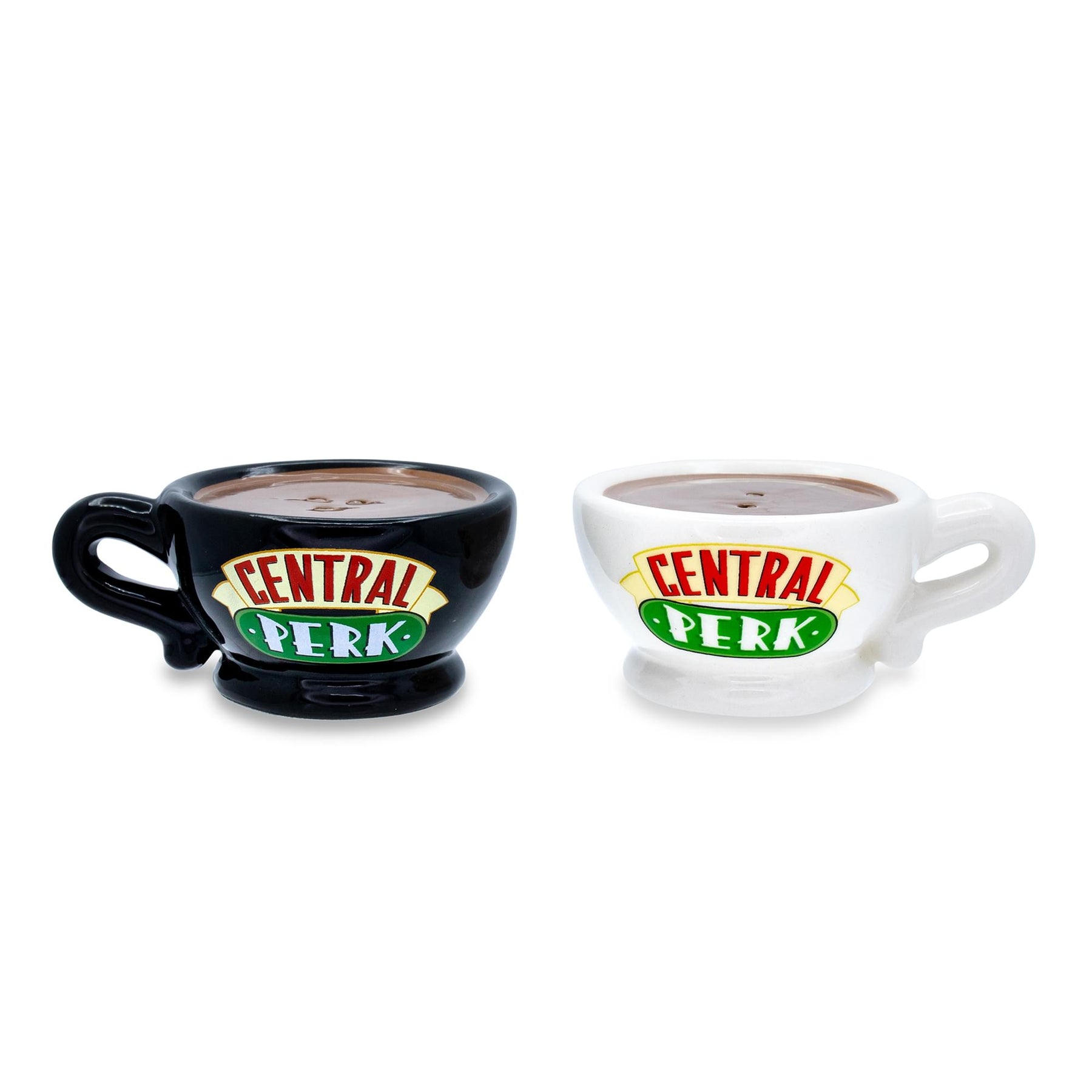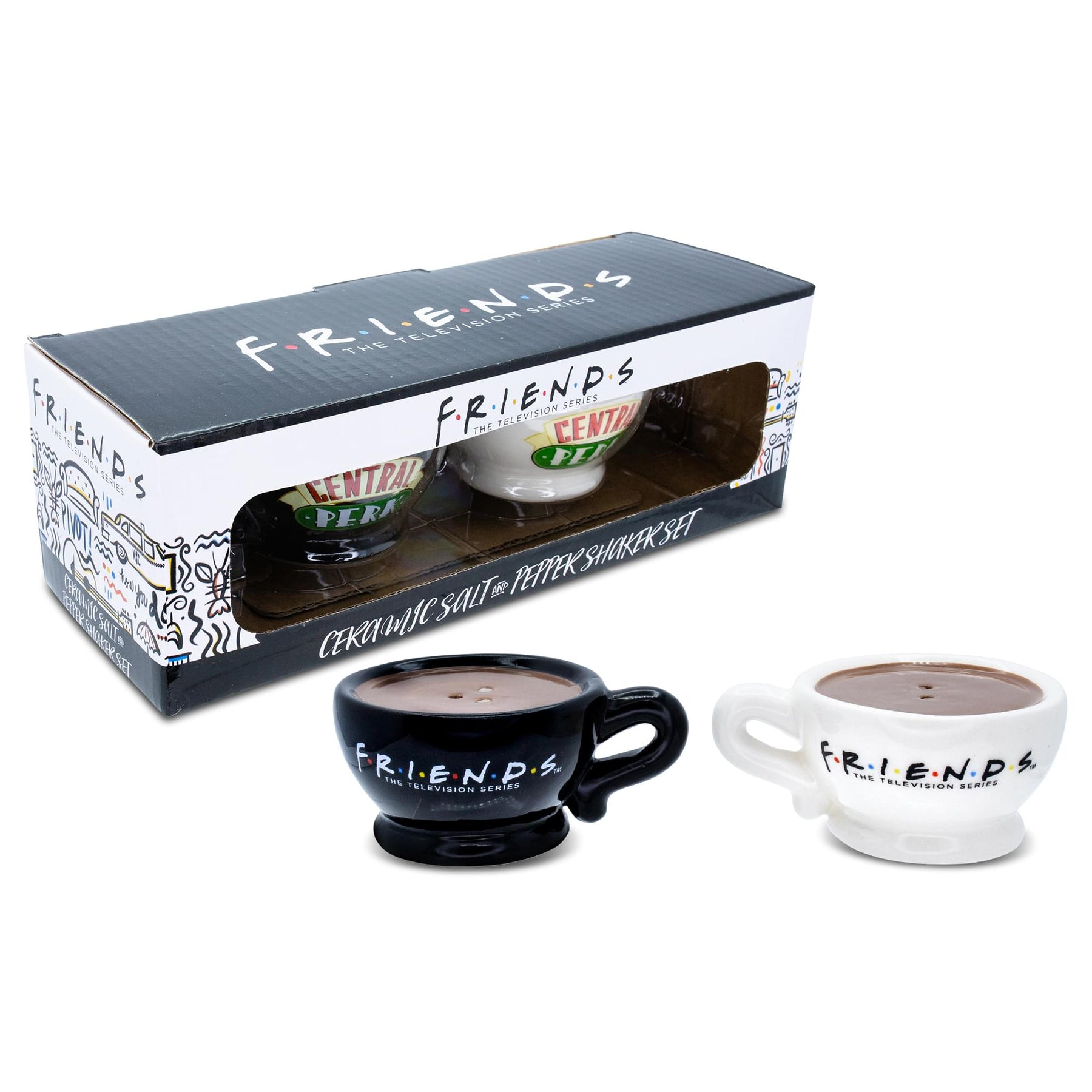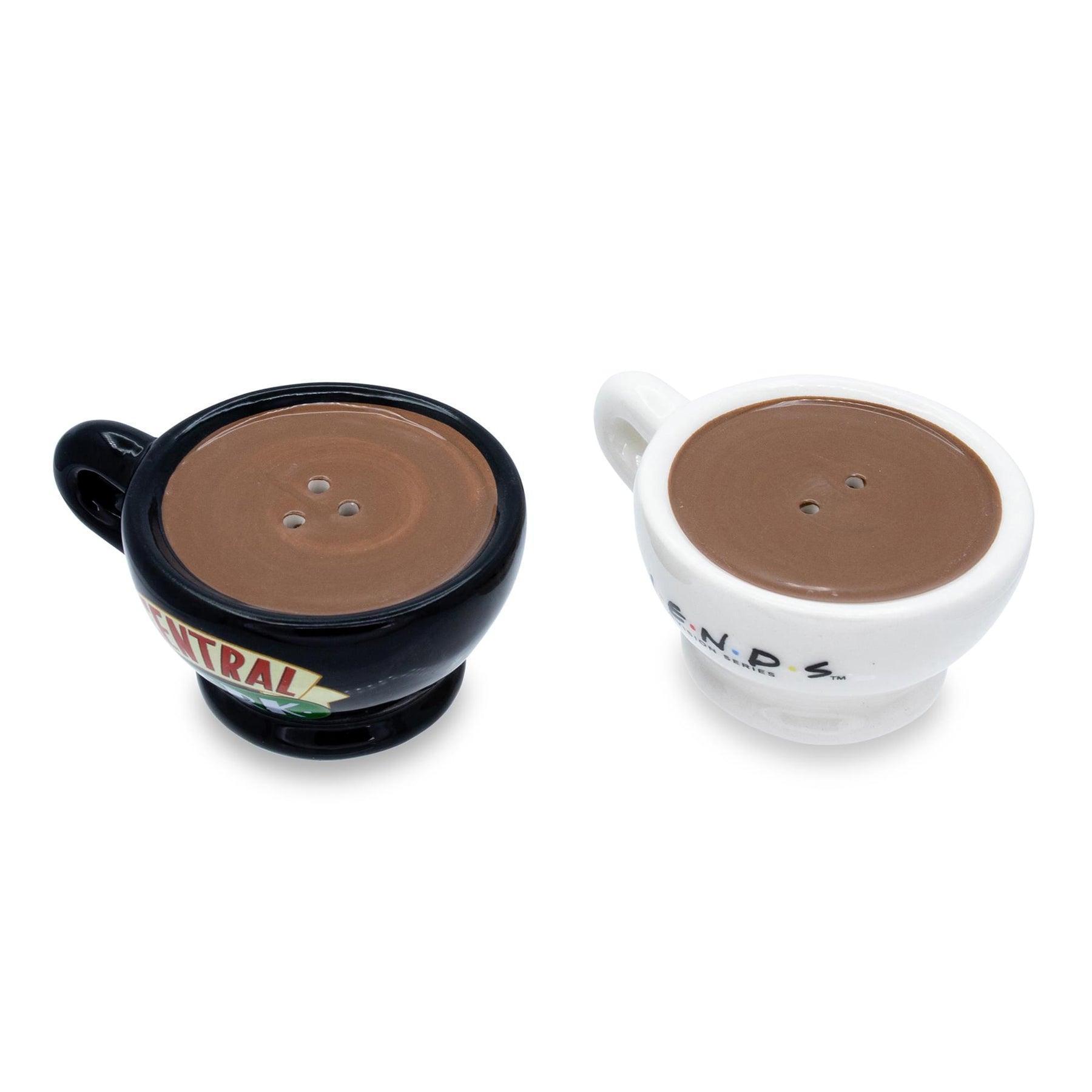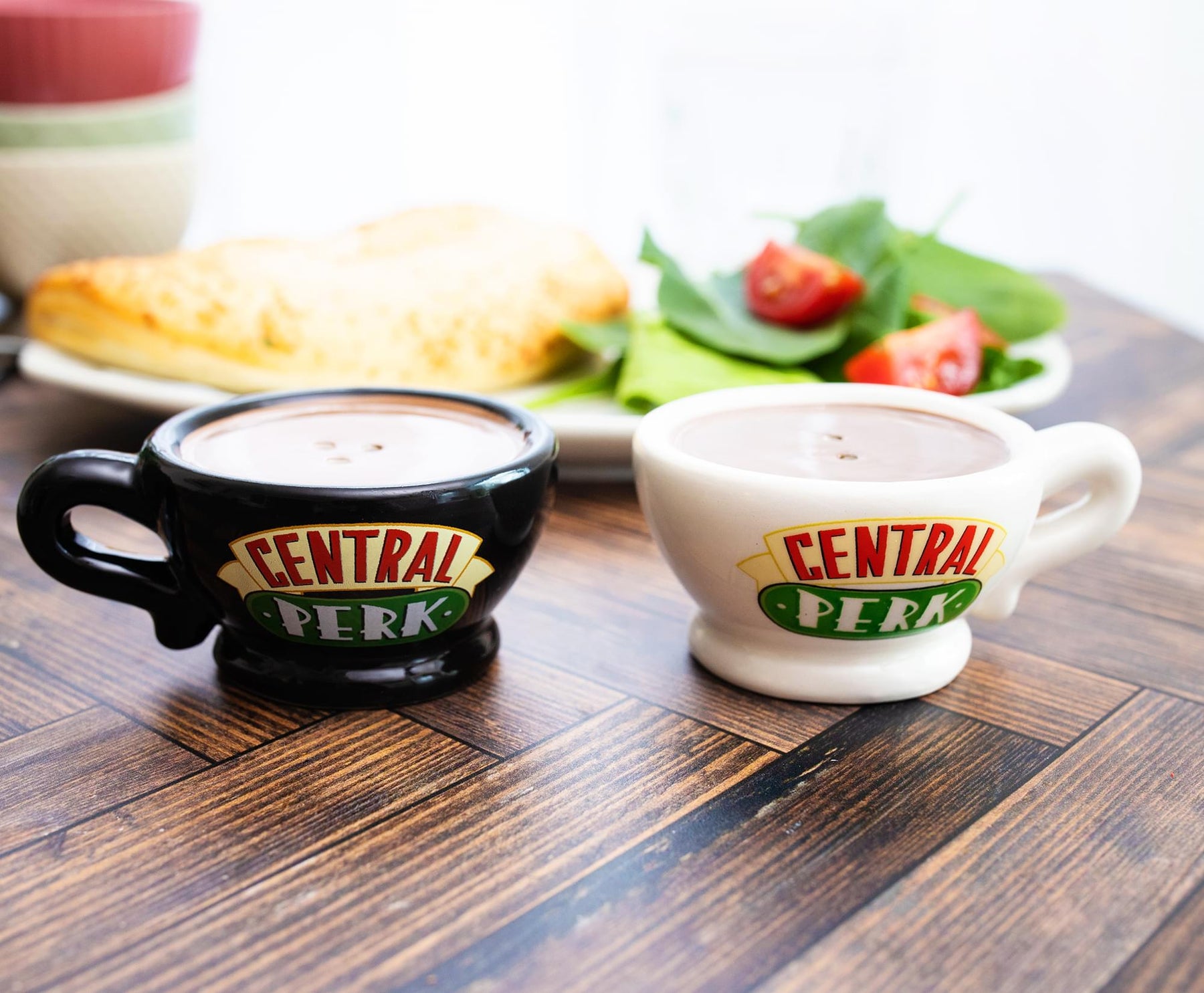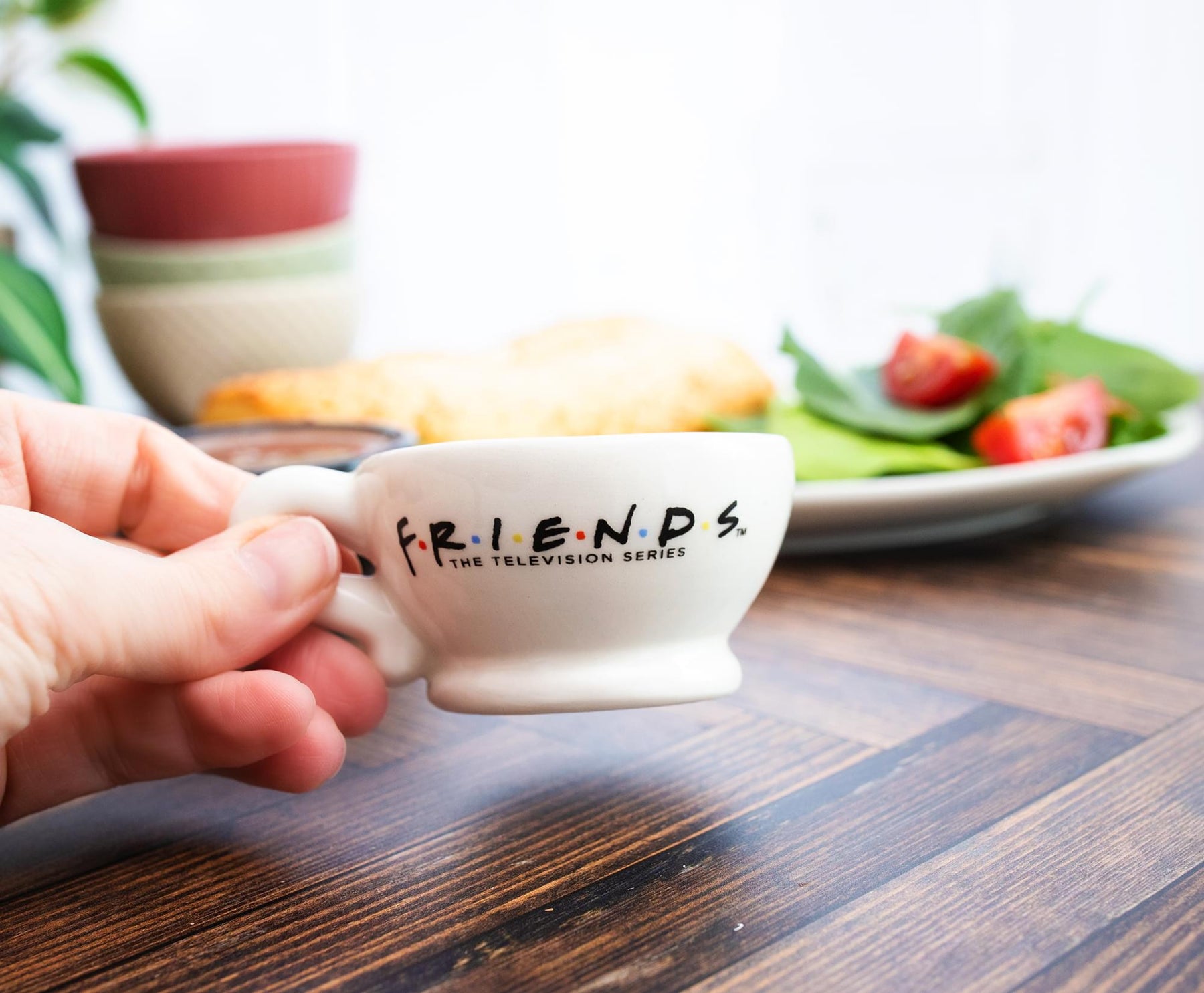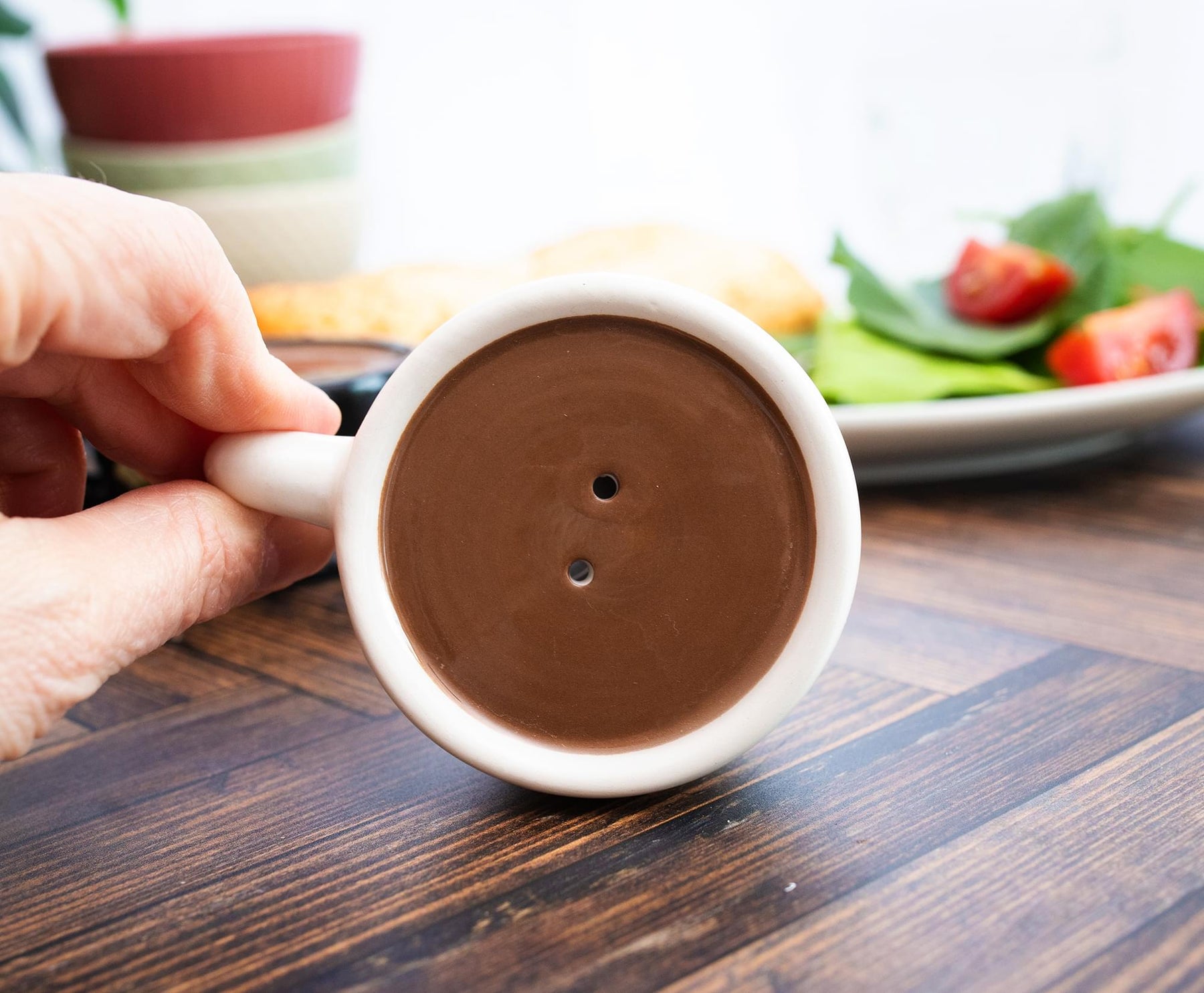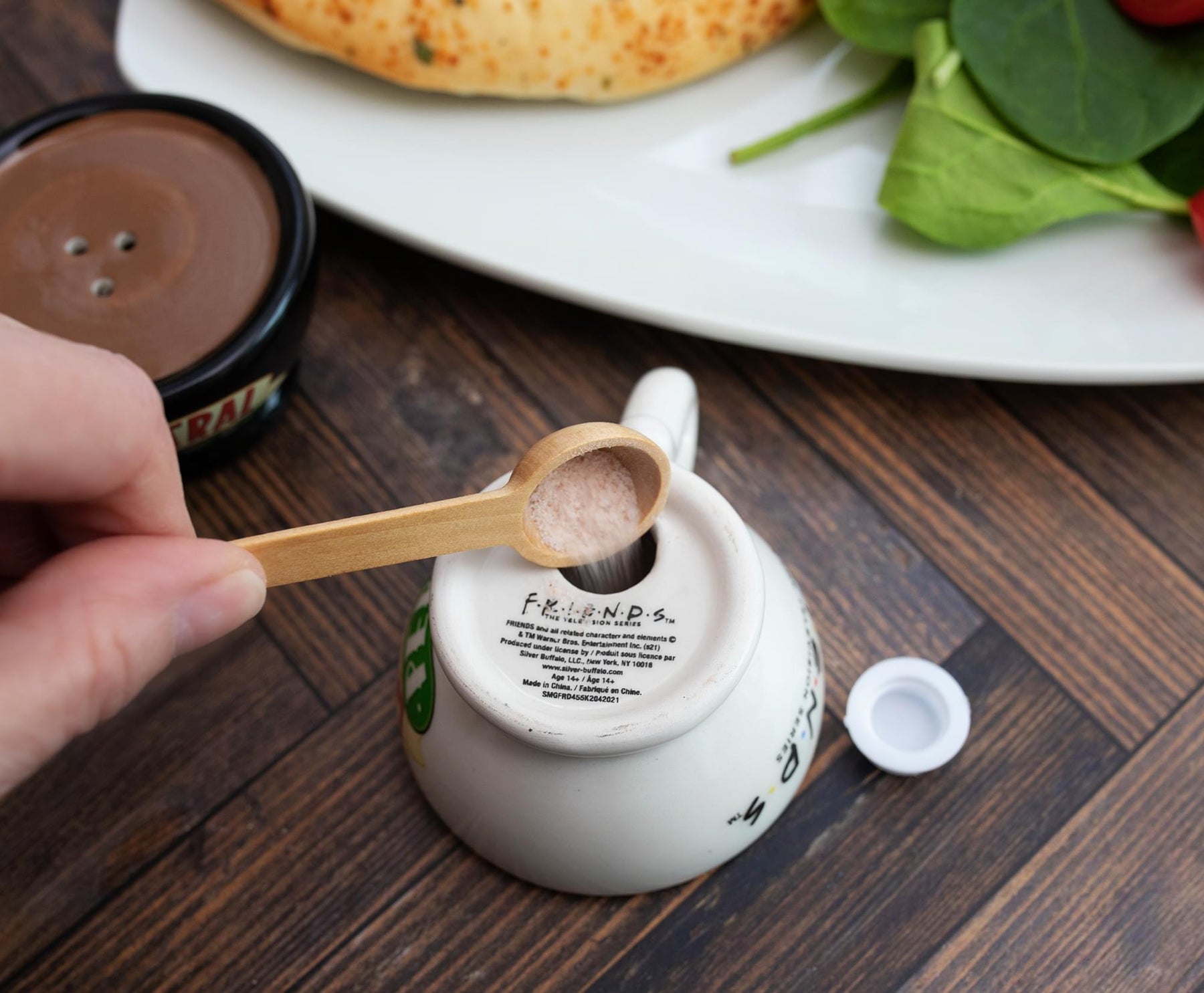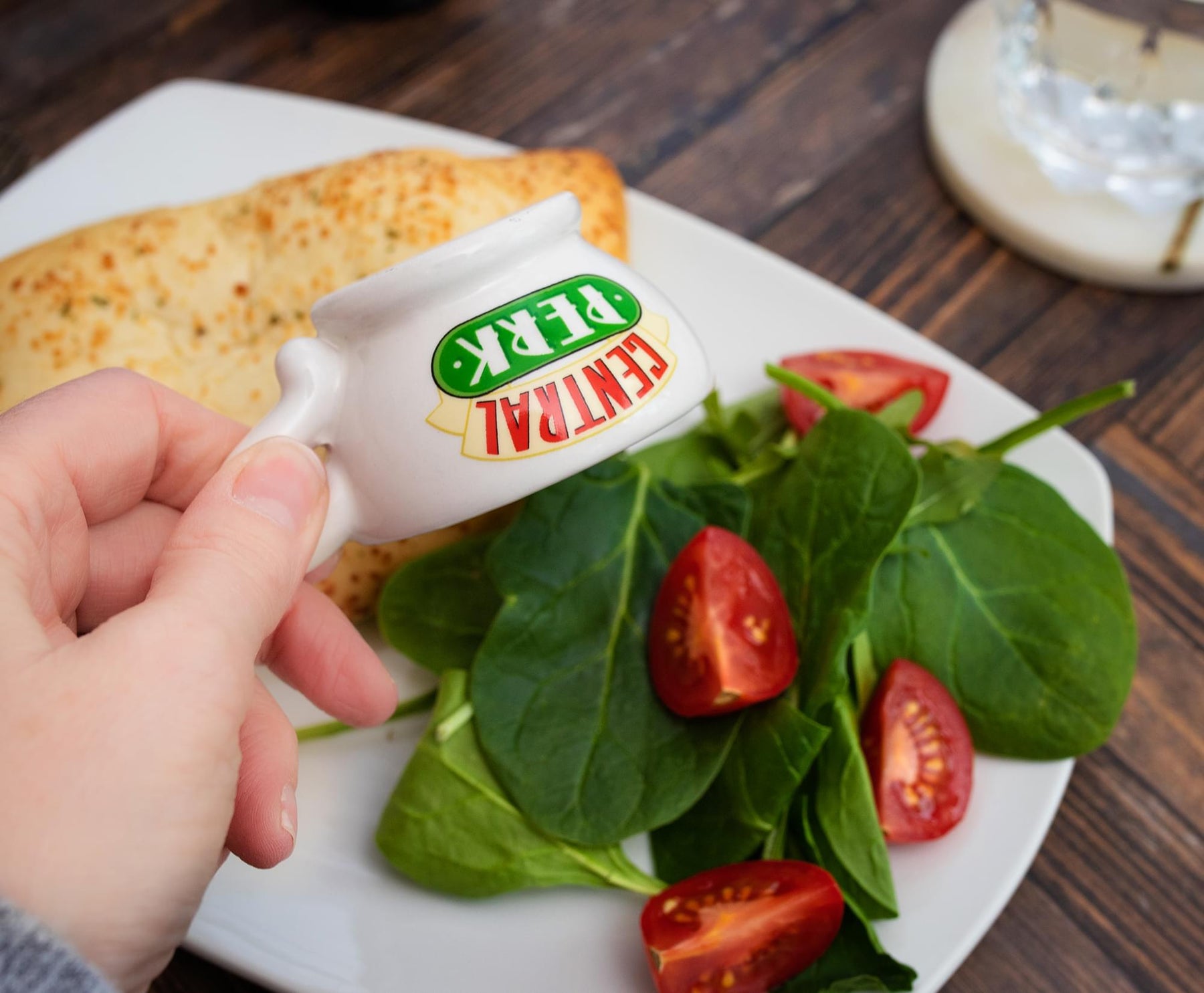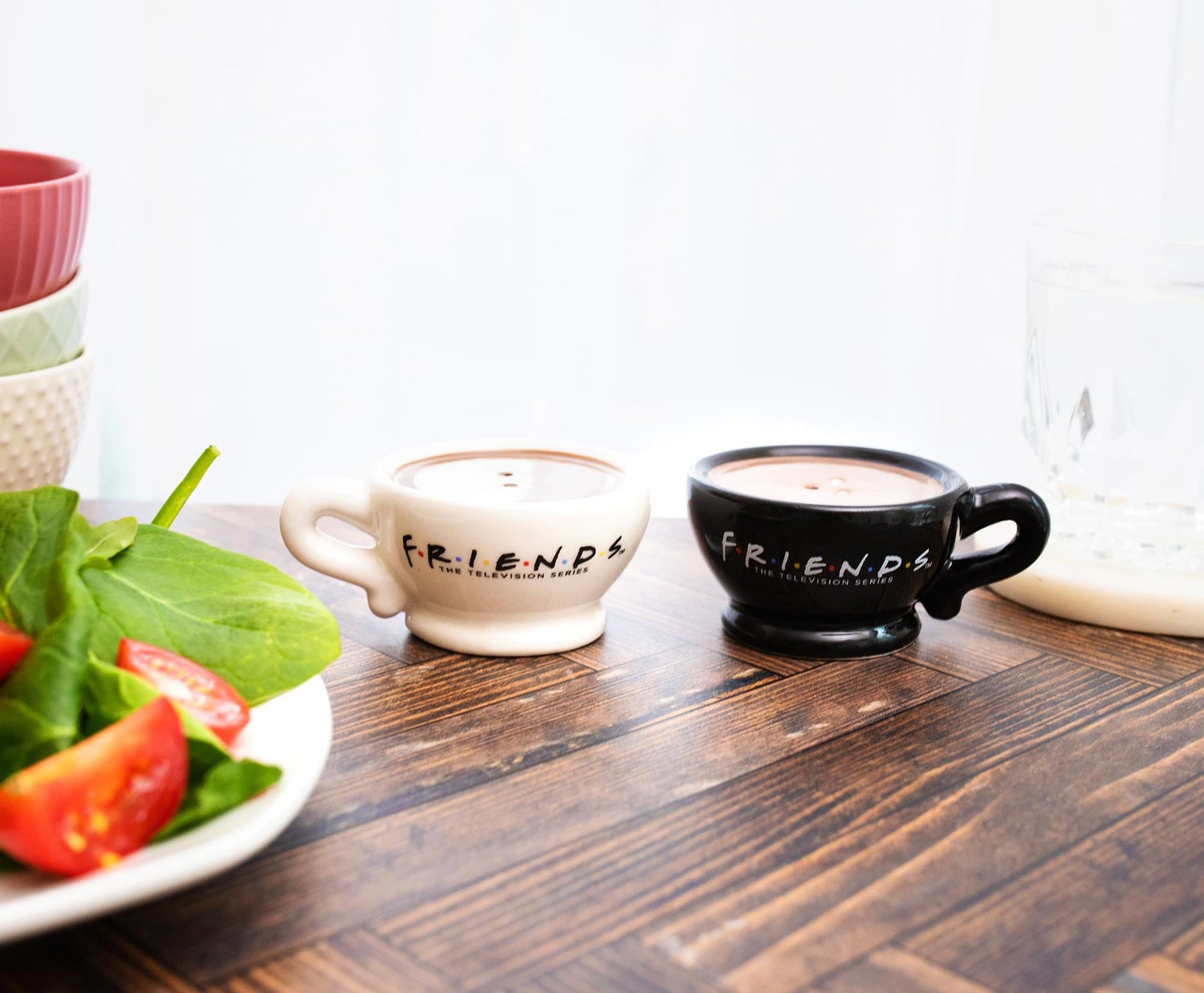 Friends Central Perk Ceramic Salt and Pepper Shakers | Set of 2
GREAT TASTE IN FRIENDS: Your Friends are here to bring a bit of kind-hearted comedy to your kitchen with these salt and pepper shakers. You can bring some of that New York sensibility to anything that hits your table.
ORDER UP WITH THEMED KITCHENWARE: We've saved you a spot on the big orange couch with this fun shaker set. The sculpted ceramic coffee cups are sure to please. One has the show's logo, while the other features their main coffee source, Central Perk.
THAT NEW YORK STYLE: Spruce up your dinner table with these ceramic dispensers that can be filled to the brim with all of your favorite spices. The sculpted designs also make great displays outside of mealtime.
JOEY TESTED, MONICA APPROVED: These ceramic salt and pepper shakers will brighten up any table setting with a touch of sitcom nostalgia. Perfect for getting your kitchen or dining room table to be exactly the way you'd like it.
OFFICIAL FRIENDS COLLECTIBLE: You can pivot, pivot, pivot your life in the right direction with this officially licensed shaker set from Friends. Life can be pretty dull if you don't have your best pals around to add a little spice.
WELCOME TO THE REAL WORLD. IT SUCKS. YOU'RE GONNA LOVE IT.
Add extra flavor to your life with your favorite New York neighbors using these salt and pepper shakers inspired by Friends.
You know you'll have plenty of fun when Ross, Rachel, Joey, Chandler, Monica, and Phoebe are around. Pay tribute to the whole gang with this ceramic sculpted set that captures their favorite obsession: coffee. These two mugs-turned-shakers will help you give your food that extra zest, here to make sure your life is tasting just right.
I AM NOT GREAT AT THE ADVICE. CAN I INTEREST YOU IN A SARCASTIC COMMENT?
No matter what you're cooking, Friends are always here to make it that much better.
Joey doesn't share food but we're happy to share that this BPA-free ceramic shaker set is designed to keep your spices, grains, and ingredients fresh. Relive your favorite moments from the timeless sitcom again and again with every shake.
When your food seems a bit bland, they'll be there for you with this officially licensed kitchenware set inspired by Friends.
Read All About It on Our Blog
Trending Geek