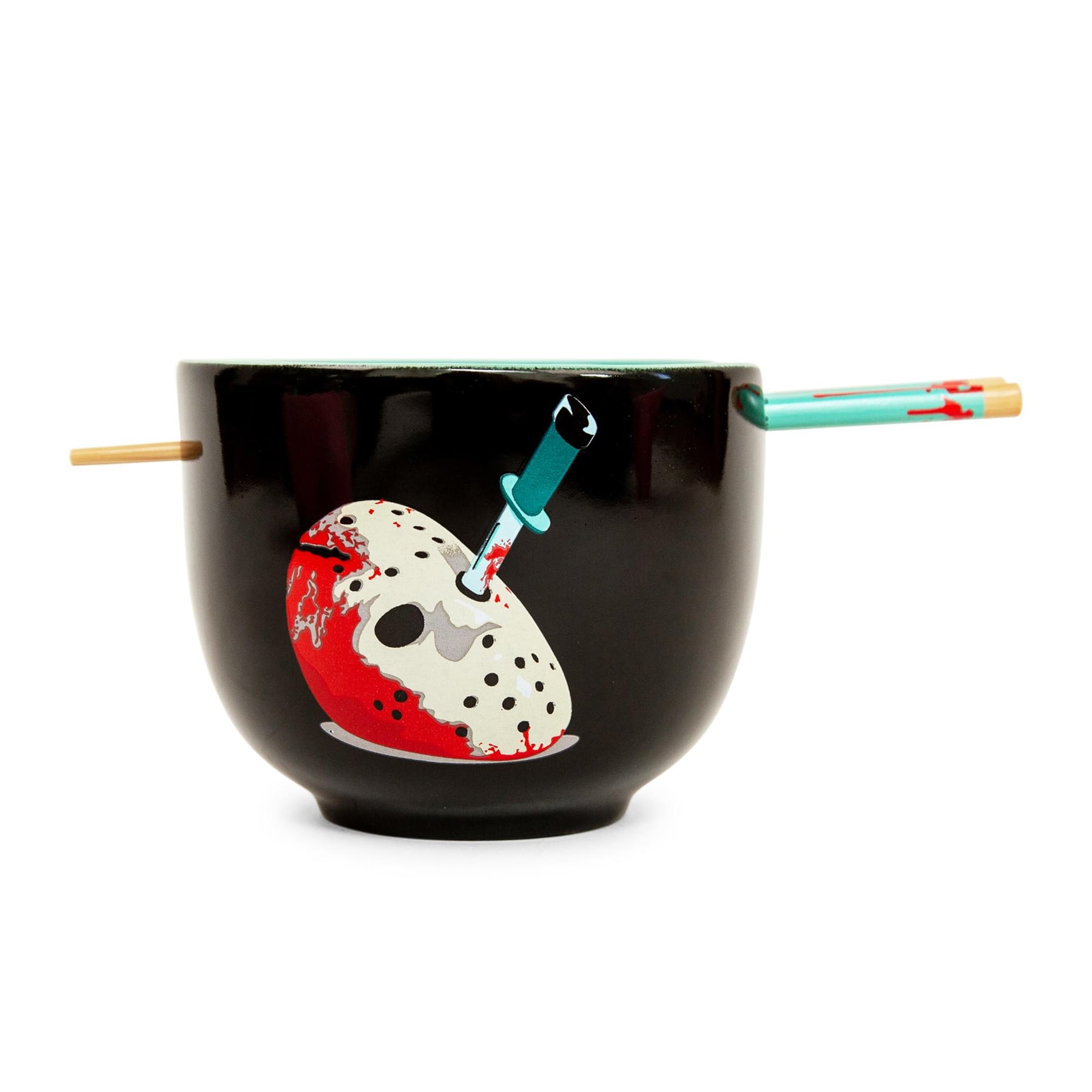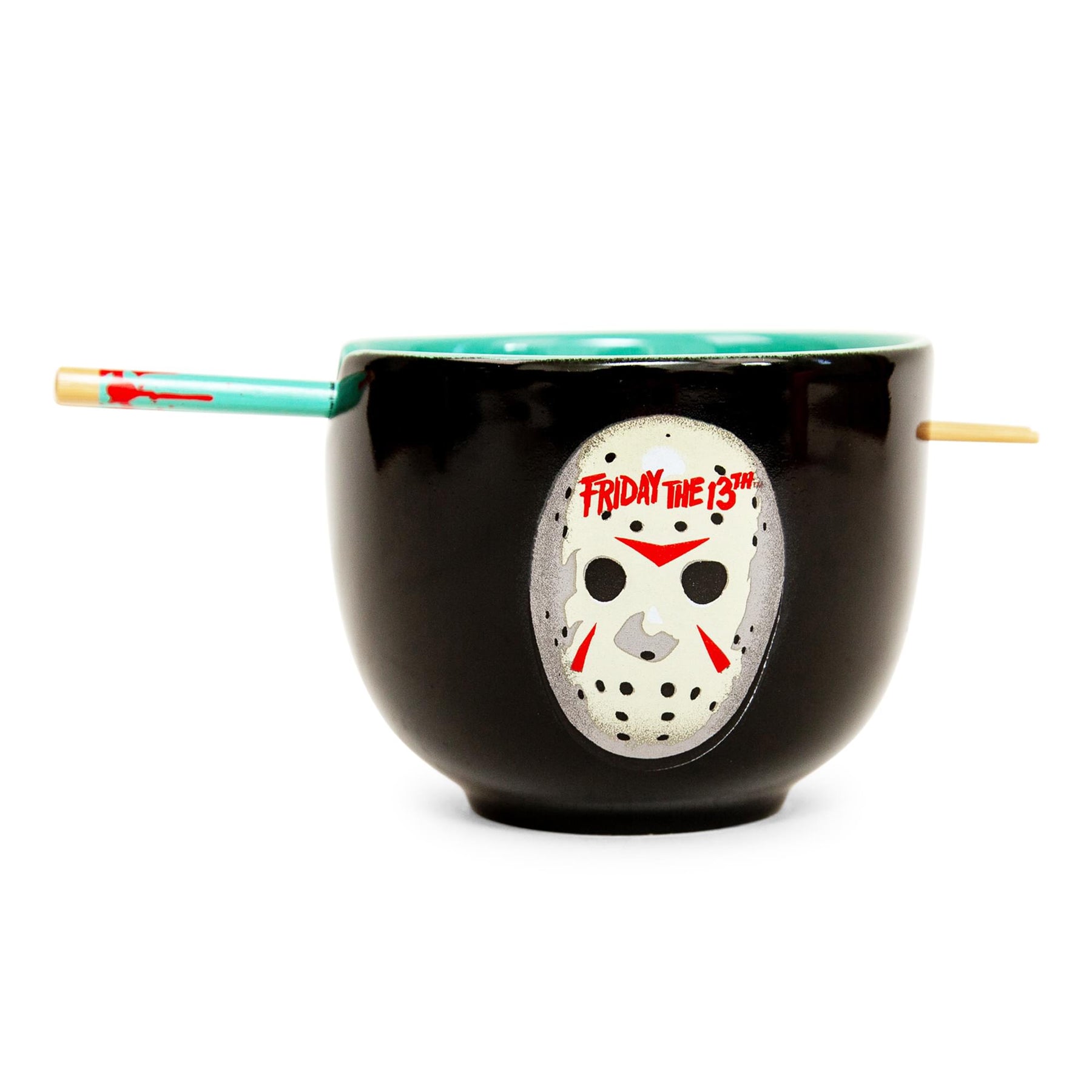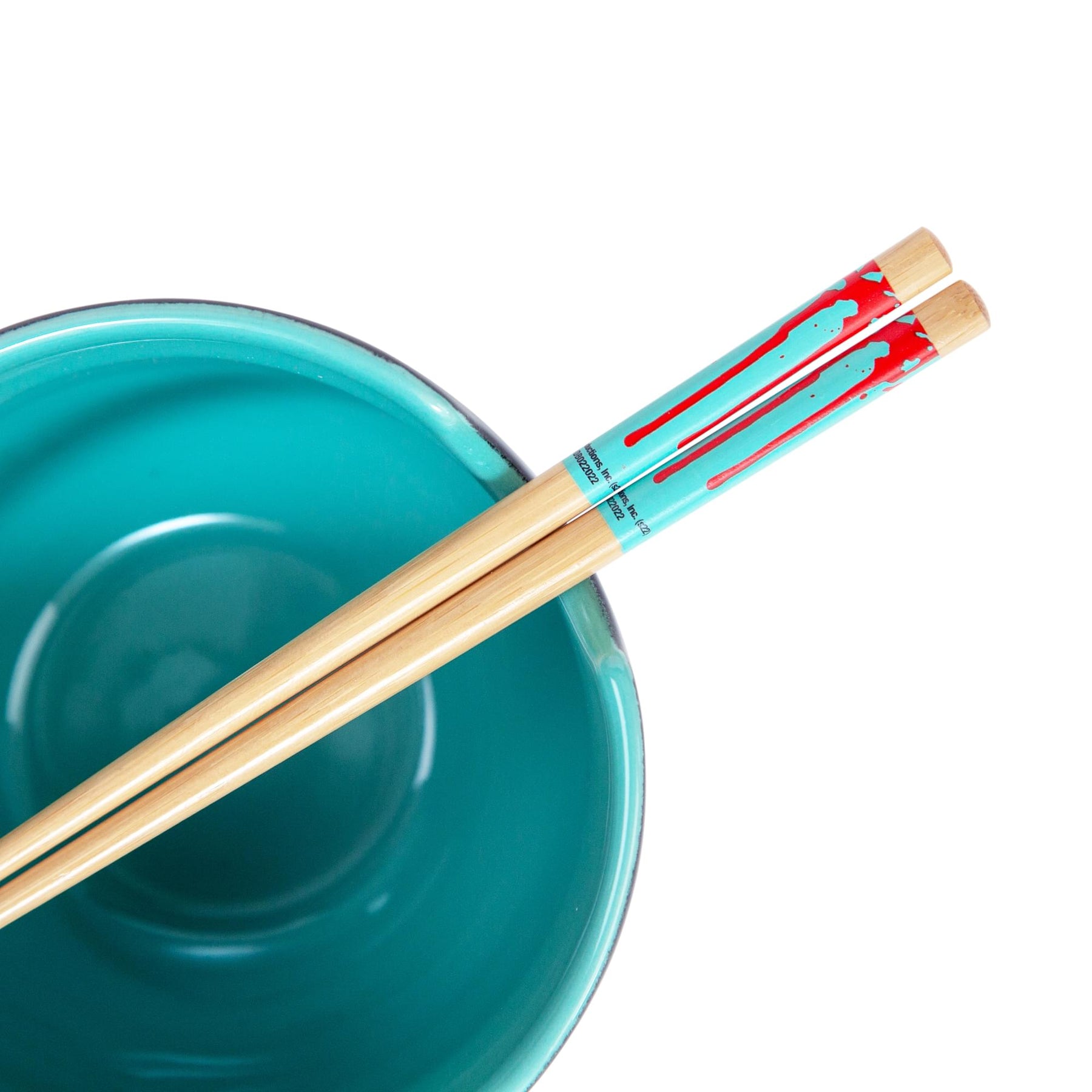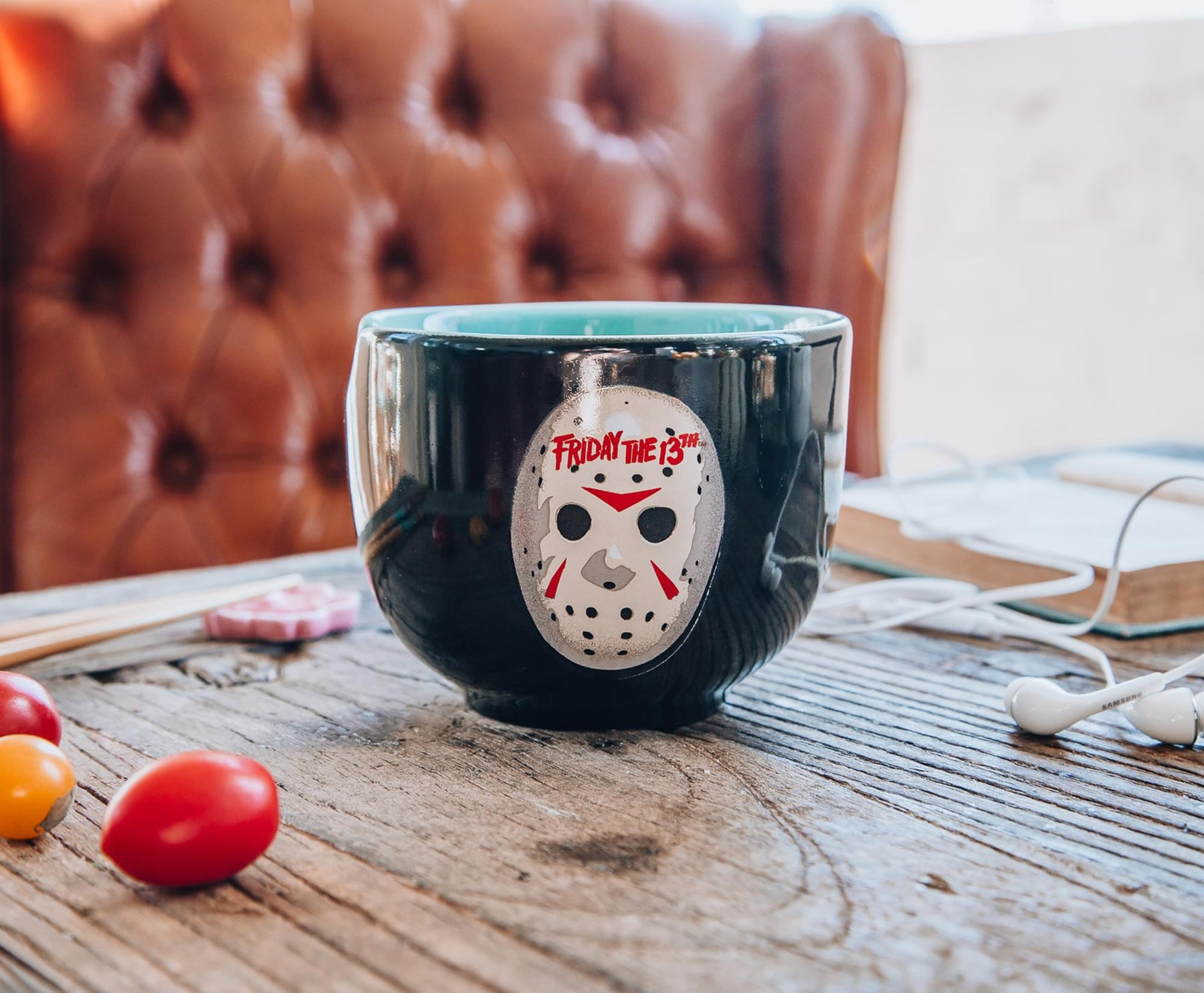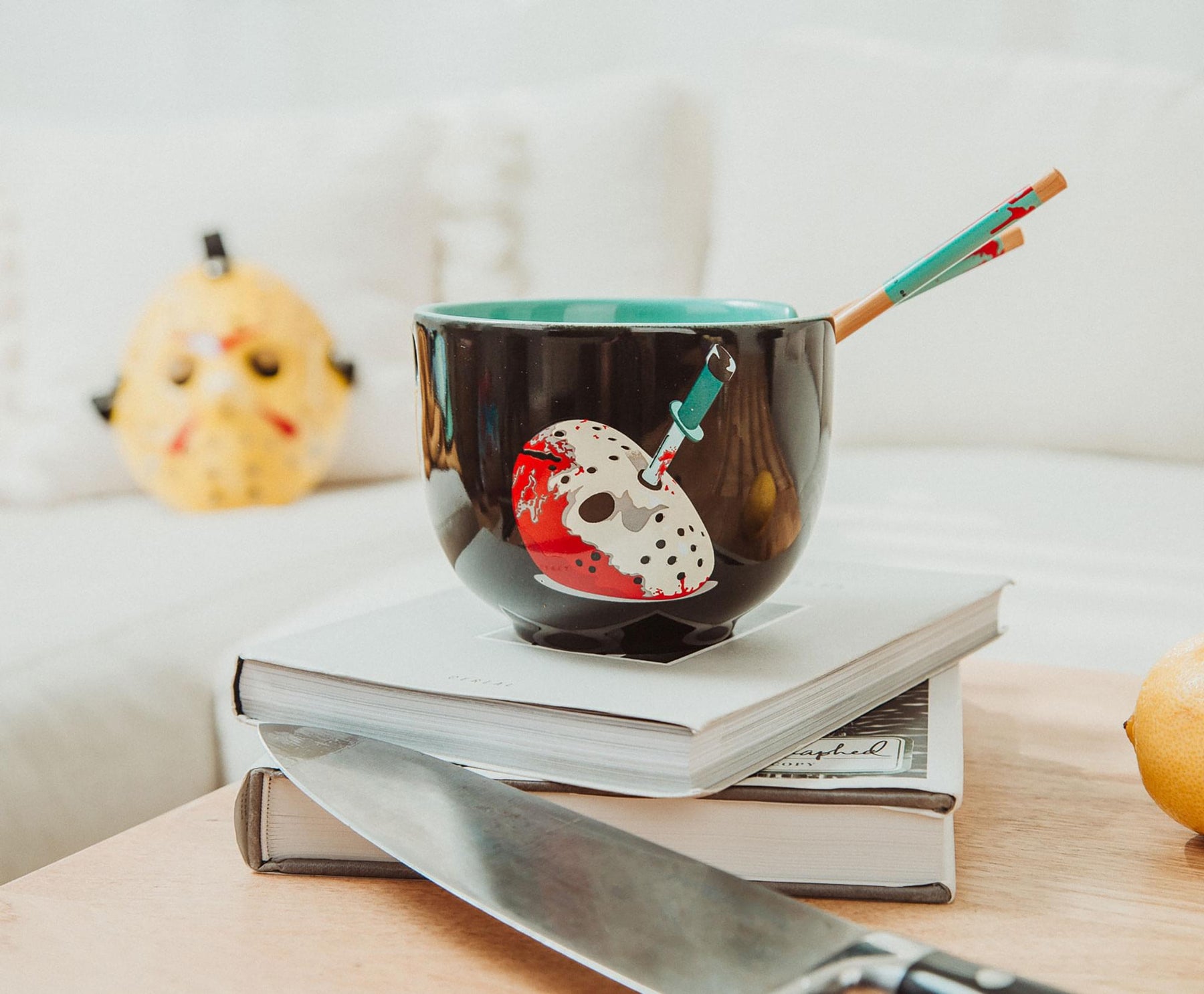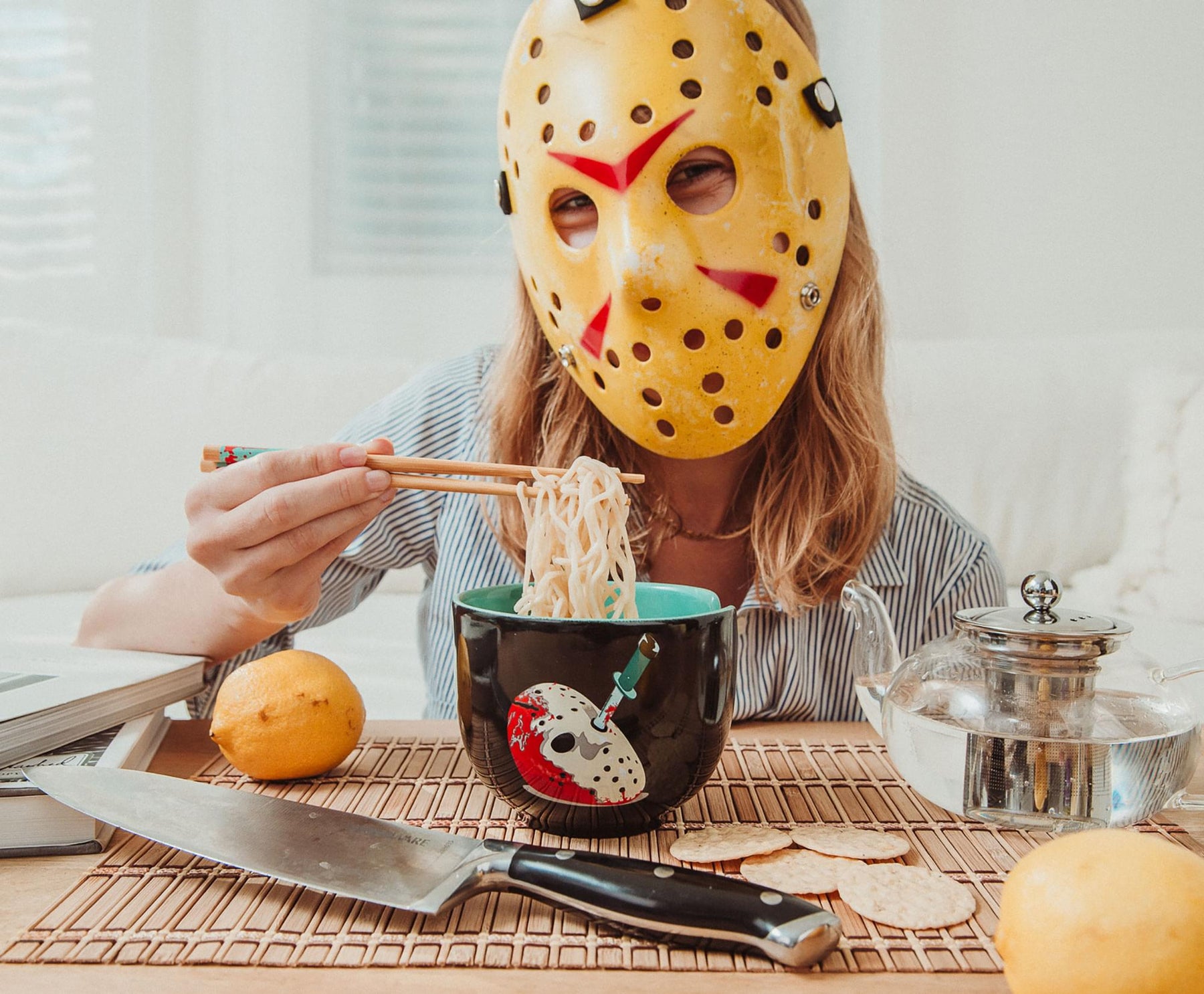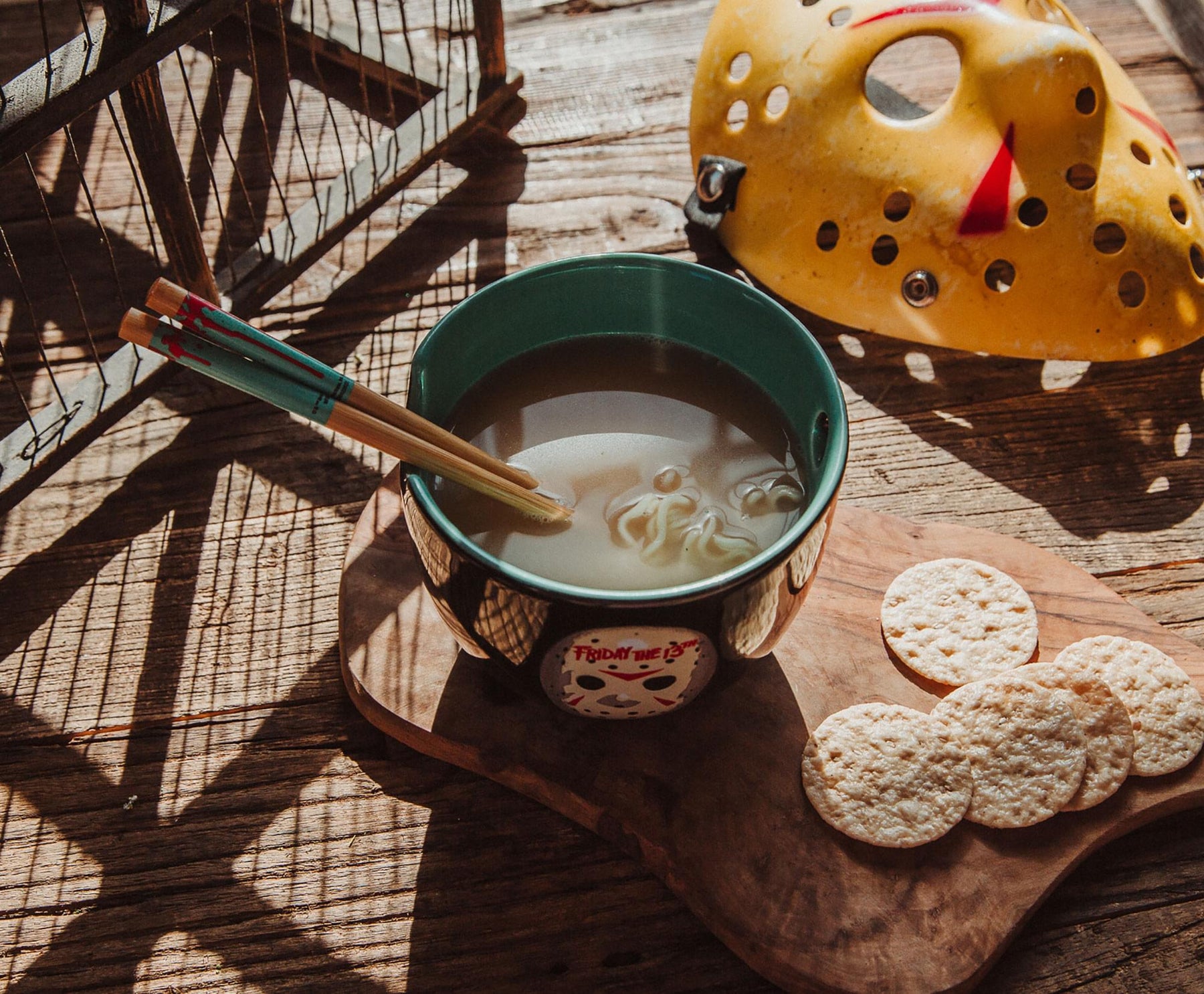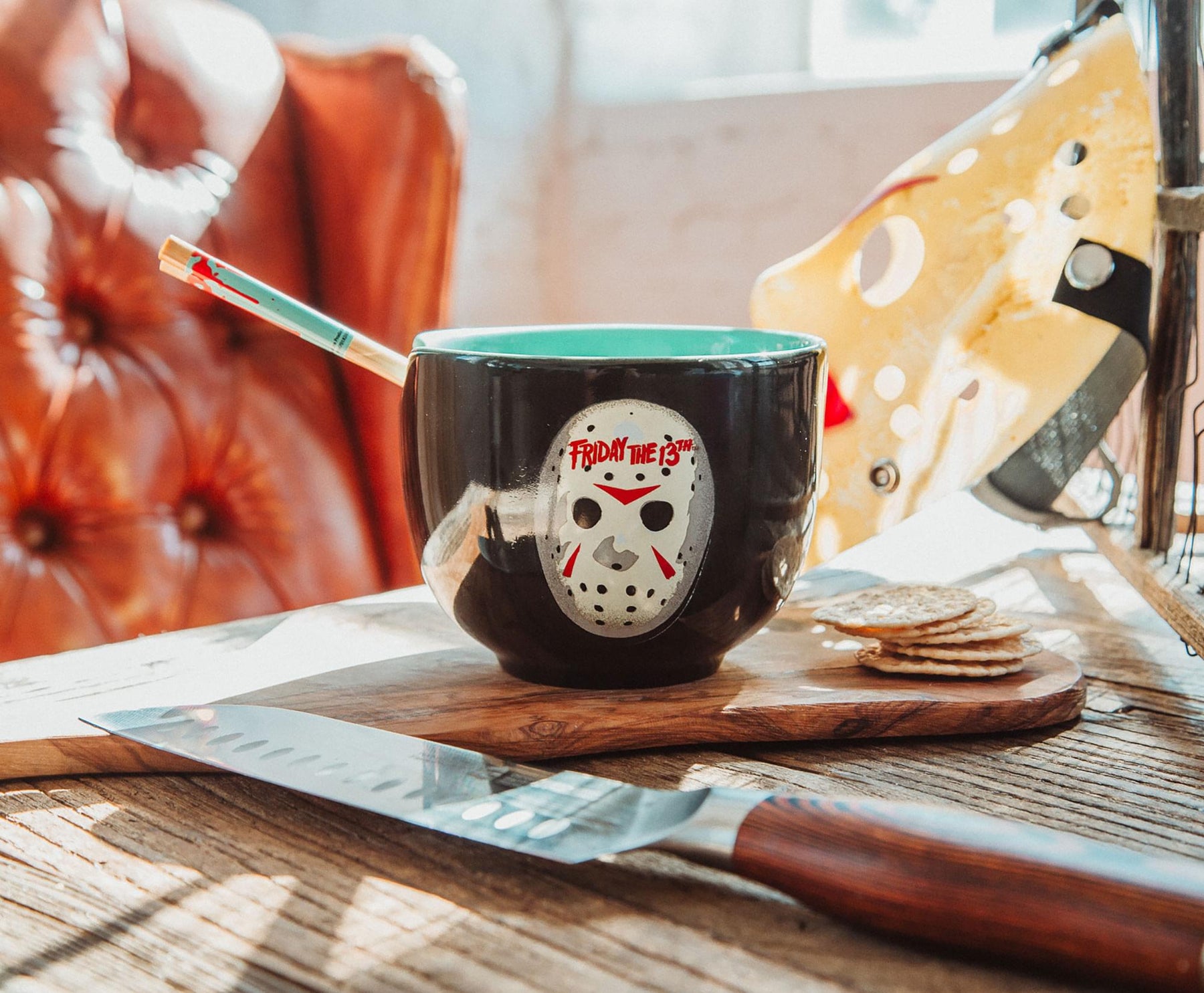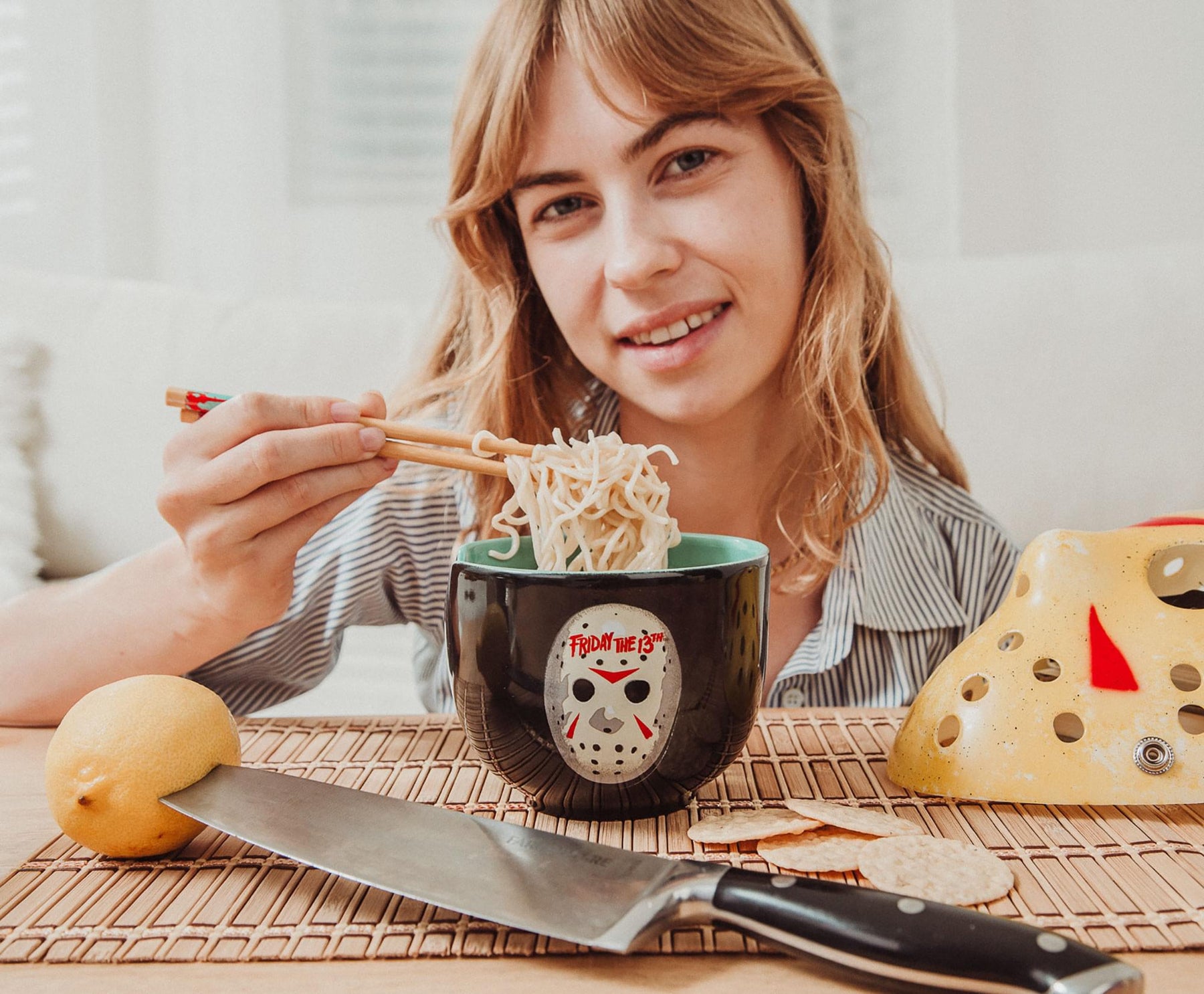 Friday The 13th Jason Voorhees 20-Ounce Ramen Bowl and Chopstick Set
LOOK WHAT YOU DID: There's no place to hide, but there's plenty of places to eat with this exclusive ramen set from Friday The 13th. Make your last meal a good one with dinnerware that's seriously to die for.
A MEAL WITH A DEATH CURSE: Jason Voorhees is bringing a taste of terror to your camp with this ramen set. The slasher's iconic hockey mask appears against a desolate backdrop of darkness on both sides of the bowl.
FOODIE TOOLS OF THE TRADE: This ramen set comes with a pair of reusable wooden chopsticks for enjoying the hardiest meals. The ramen bowl features built-in notches for conveniently resting the included chopsticks.
SPACIOUS SLURPIN' SIZE: Keep the scares coming while treating yourself to noodles, rice, soup, and other snacks in this BPA-free ceramic bowl. Easy to maintain, it's suitable for both microwave and dishwasher.
OFFICIAL HORROR MOVIE COLLECTIBLE: Take a stab at your cravings with this officially licensed Friday the 13th ramen bowl and chopstick set. You're not doomed so long as you have this killer dinnerware at the table.
YOU'RE ALL DOOMED
Who said summer camp doesn't have great food? Just make sure you know who's cooking. Evil resurfaces with this exclusive Friday the 13th ramen bowl and chopstick set.
Fill up on a warm meal in between all those Camp Crystal Lake activities. (After all, you never know when it might be your last.) Your appetite for terror will be satiated, as Jason Voorhees' signature hockey mask rises from the depths of darkness on this jet-black bowl.
WHEN YOU'RE IN THE MOOD FOR SOMETHING KILLER
Swap out the machete and pick up your noodles, rice, meats, and whatever else is being served up with the wooden chopsticks that have "blood droplets" dripping from the top. The ramen bowl has built-in notches for conveniently placing your utensils — that way you never leave behind a bloody mess at the table.
Relive Jason's streak of terror with officially licensed dinnerware from Friday the 13th.
CARE INSTRUCTIONS
Easy care
Top-rack dishwasher safe
Microwave safe
Read All About It on Our Blog
Trending Geek