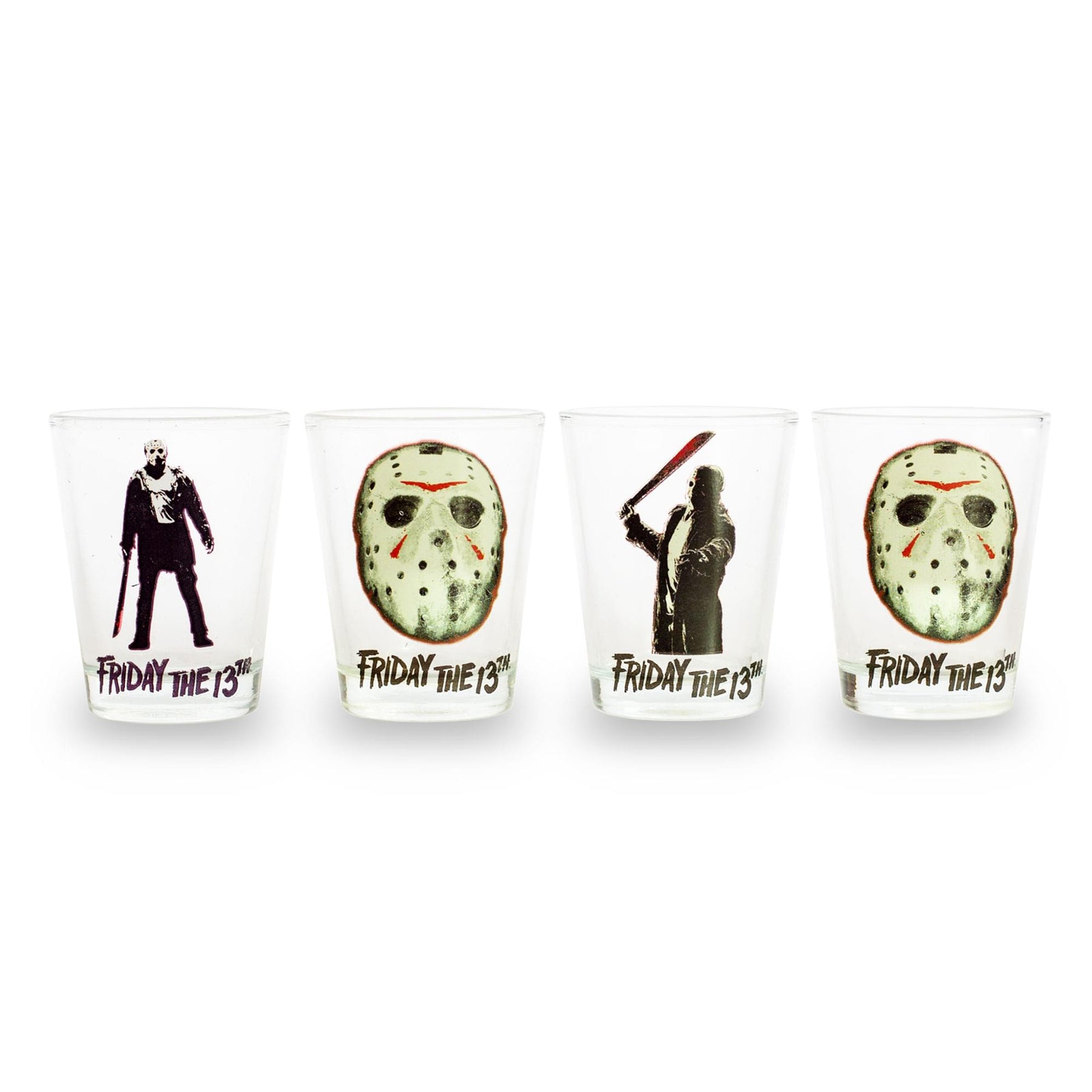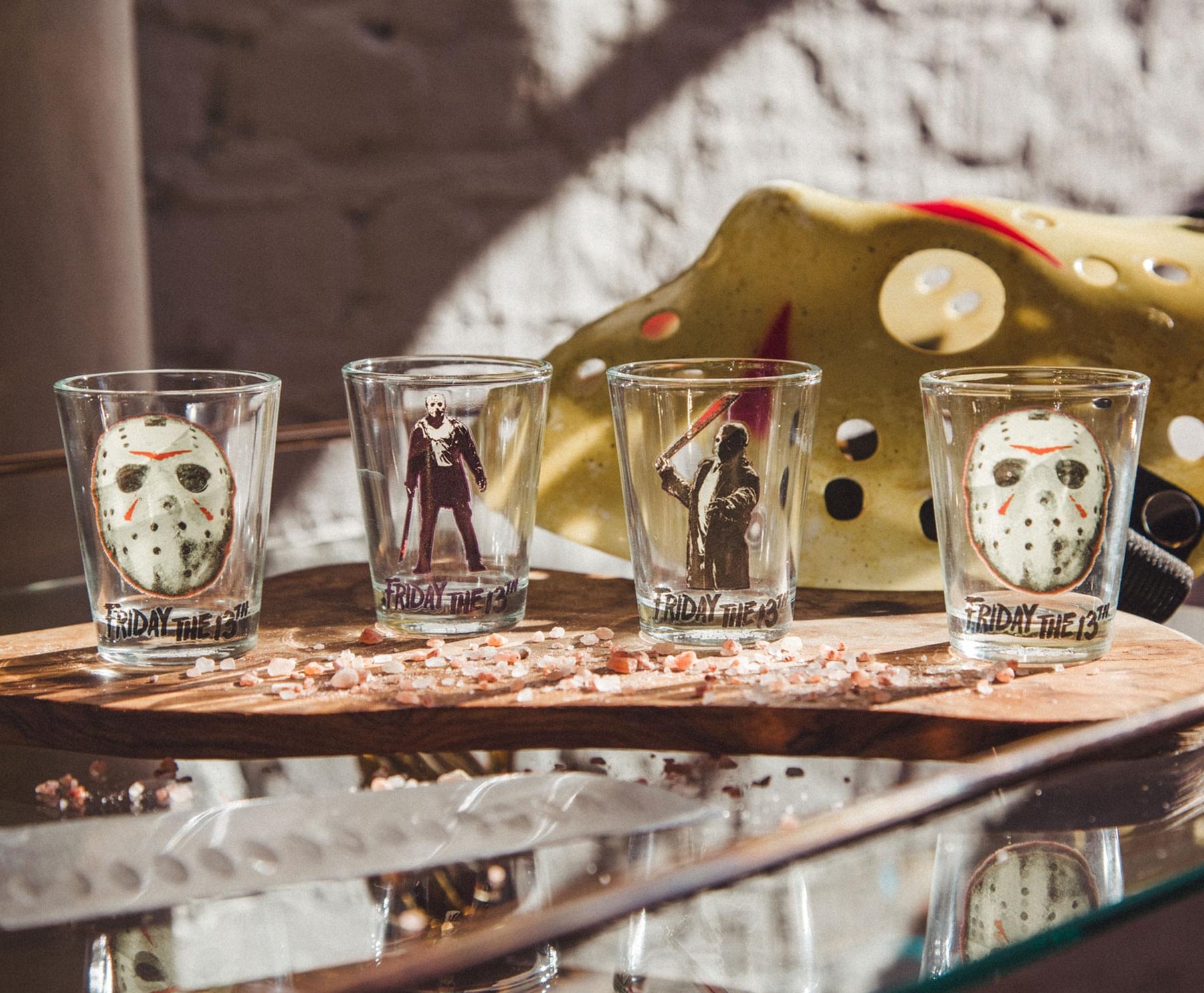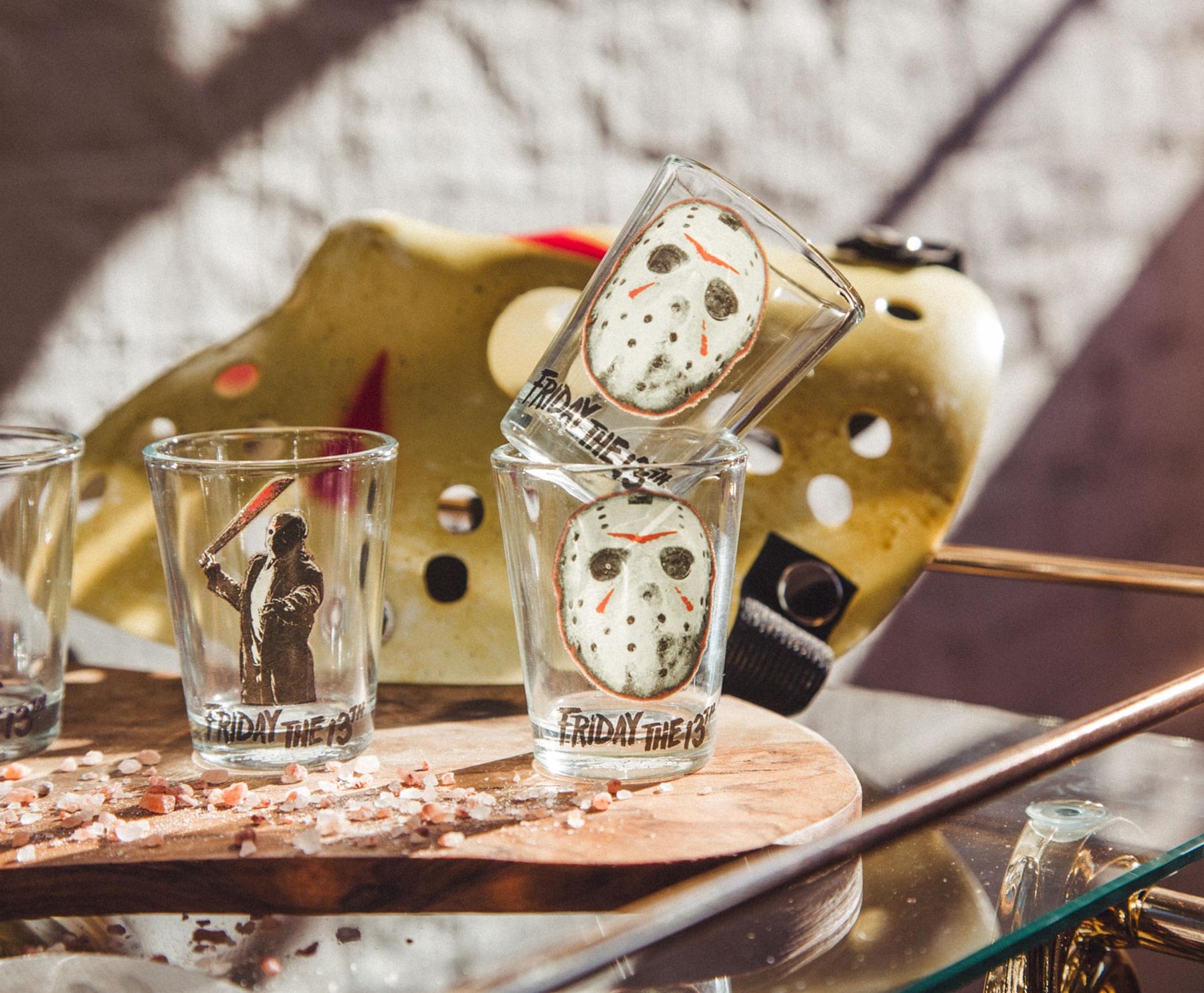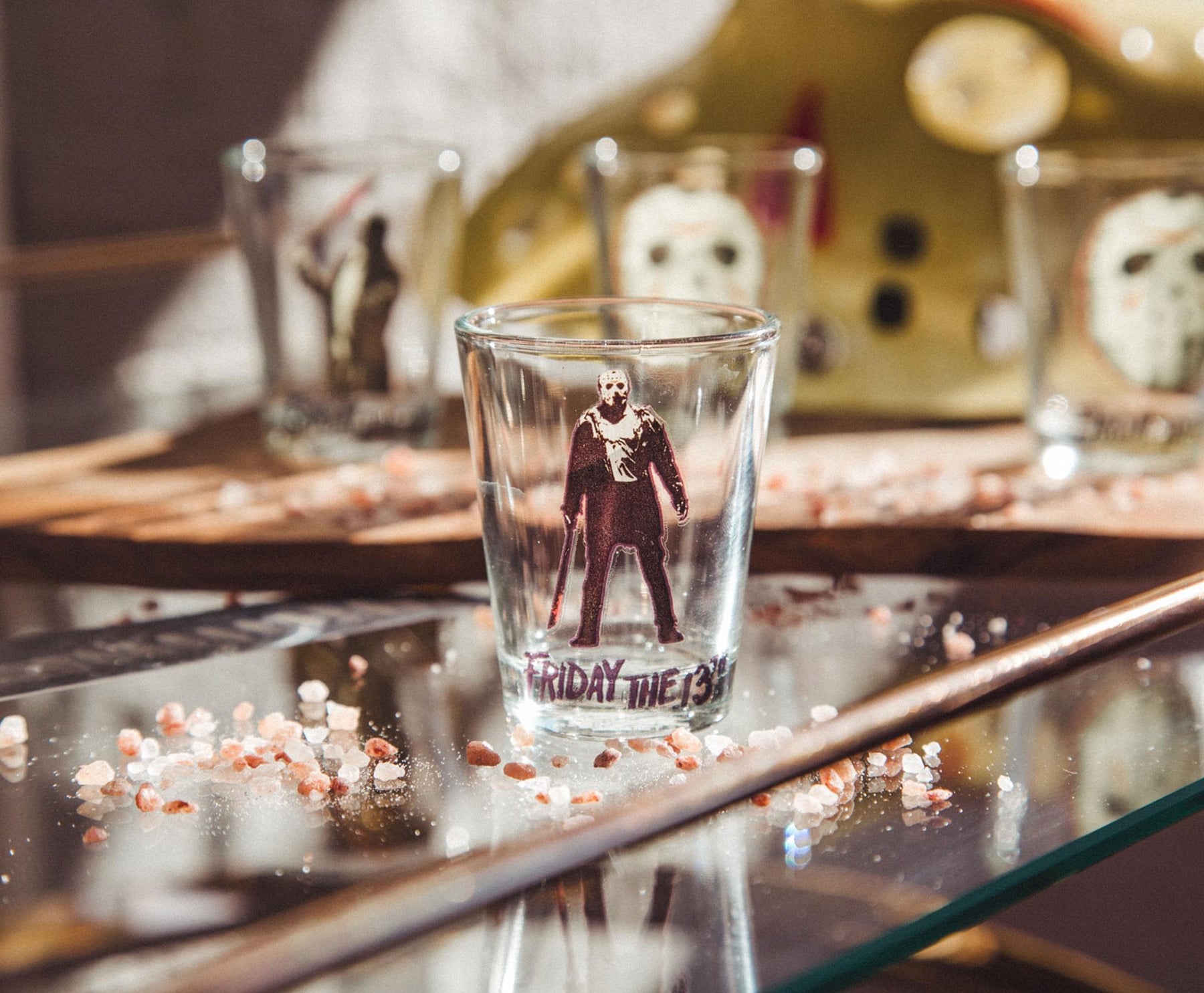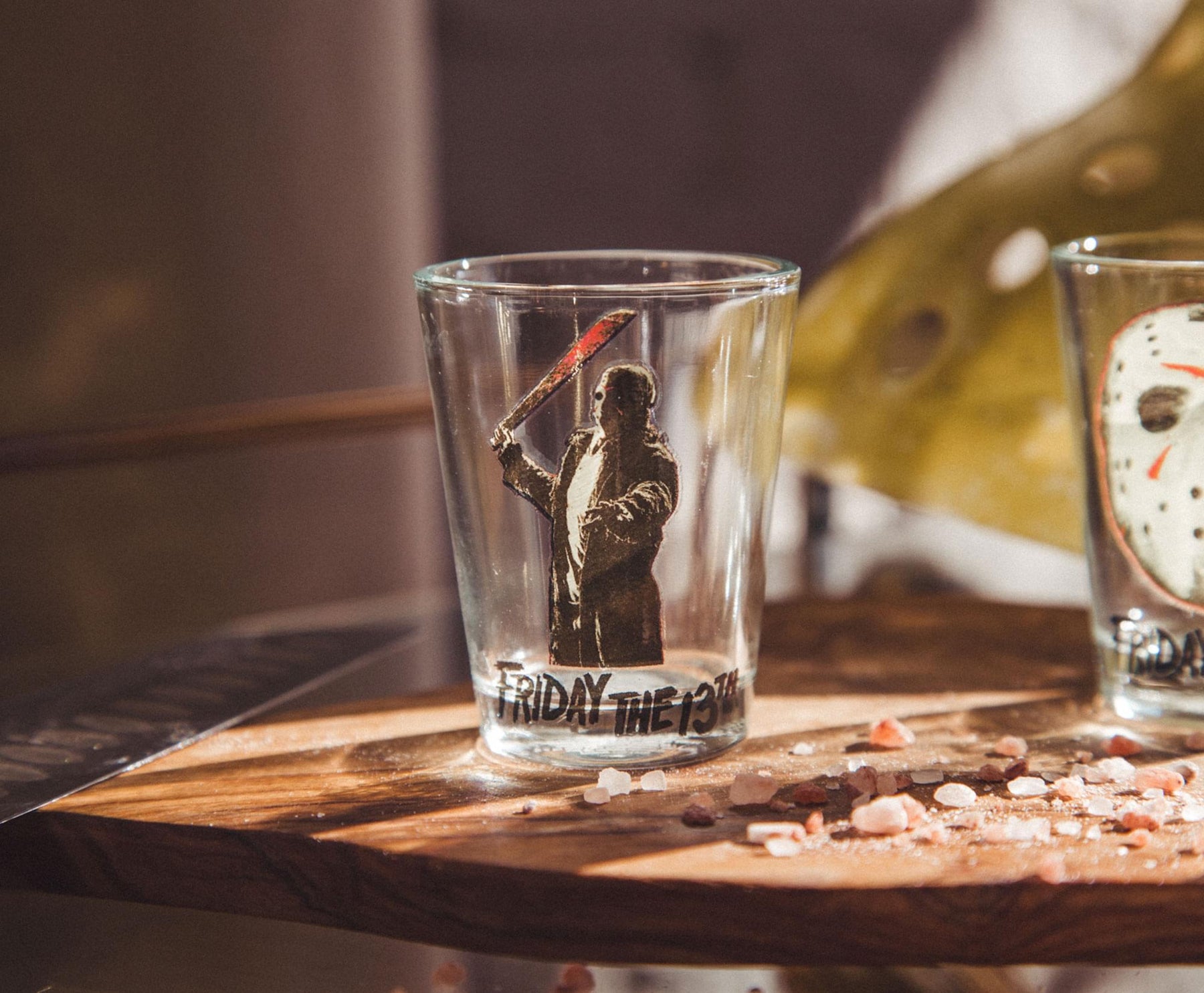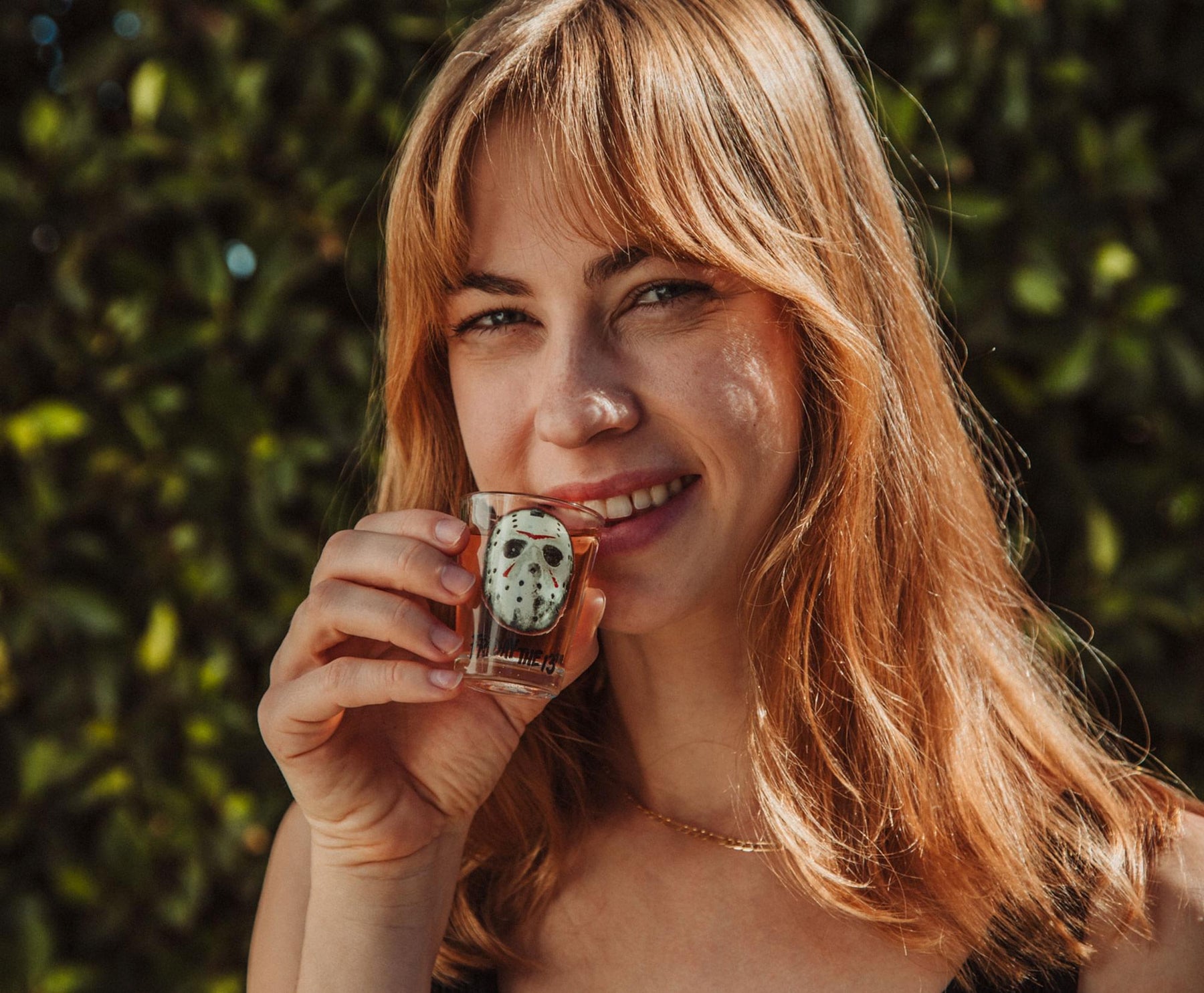 Friday The 13th Jason Voorhees 2-Ounce Mini Shot Glasses | Set of 4
TIME TO GO BACK TO CAMP: You'll never be able to escape Camp Crystal Lake with this exclusive mini glass set inspired by the classic horror franchise Friday the 13th. And if you have to go for a walk in the woods at night, maybe bring a friend.
A FRIDAY TO REMEMBER: Each mini glass cup spotlights the slasher Jason Voorhees. Two shot glasses feature his iconic face hockey mask, while the other two designs show the silent slayer with his trademark machete.
A TOAST TO SURVIVAL: Time to get all your pals who made it through the night together for a round of drinks. These mini cups each hold 2 ounces of your preferred beverage, featuring a classic rounded shape to make things that much smoother.
KILLER QUALITY TO DIE FOR: These BPA-free glass cups feature a solid, heavy construction that are made to toast the movie series that cannot be killed. Easy to maintain, this glassware is suitable for both dishwasher and microwave.
OFFICIAL FRIDAY THE 13TH COLLECTIBLE: Get ready to root for the bad guy with this officially licensed mini shot glass set inspired by Friday the 13th. Add this killer drinkware to your home bar, tabletop, or bar cart. Or else.
THANK GOODNESS IT'S FRIDAY
Celebrate the fact that you and your crew made it to the weekend alive with this exclusive mini glass set from Friday the 13th. Perfect for holding your favorite libations, these mini glasses are a terror-ific option for any horror enthusiast who wants to commemorate Jason's latest clever kill.
You'll find two versions of his iconic hockey mask, and two versions of the slasher wielding his machete. One shows Jason standing, ready to patiently stalk his prey. The other shows the quiet killer with his blade raised, ready to ruin the day of an unsuspecting troublemaking teen.
HE'S THE STRONG, SILENT TYPE
There's no place to hide, but there are plenty of places to drink. Each glass cup has an image inspired by the supreme slasher, Jason Voorhees. Bring a taste of terror to your camp with a little help from Camp Crystal Lake's local legend.
Count down the days with this officially licensed glassware set inspired by Friday the 13th.
CARE INSTRUCTIONS
Easy care
Dishwasher safe
Microwave safe