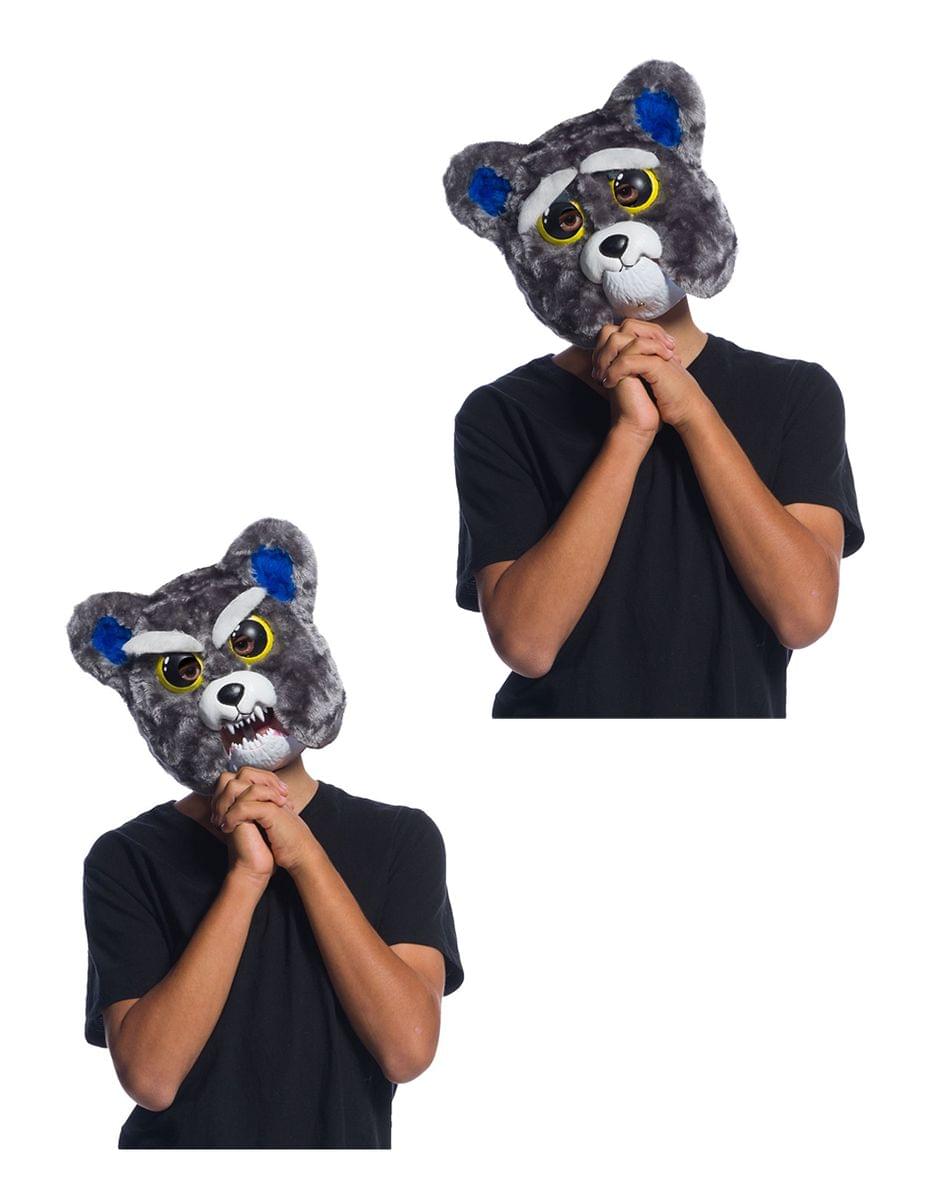 Feisty Pets Sammy Suckerpunch Mask Child Costume Accessory
One size fits most children and teens.
Features a jaw that moves when wearer opens mouth.
Plastic mask covered w/ faux fur with elastic band around back of head.
Built with foam padding for comfort and positioning.
Officially licensed Sir Growls-A-Lot costume accessory.
Let your inner kid show off your puppy snuggle and their bark in one accessory with this Sammy Suckerpunch Feisty Pets Movable Mask. This fuzzy mask shows off the sad and please-pet-me face of the original Feisty Pet doggo. But, with a simple move, that adorable face turns into a growling menace! You can surprise and delight your friends with this mask by itself or as part of a mischievous puppy costume.