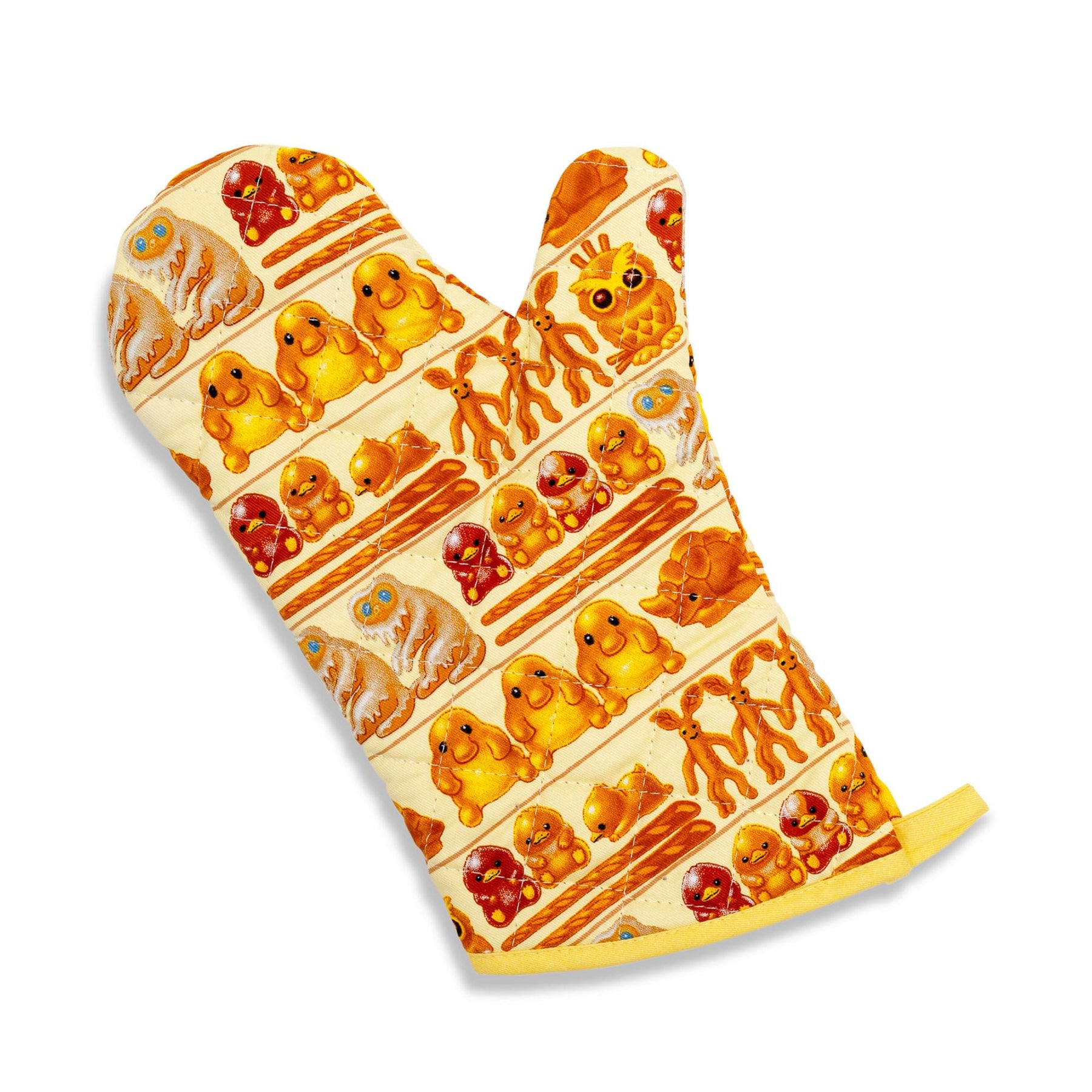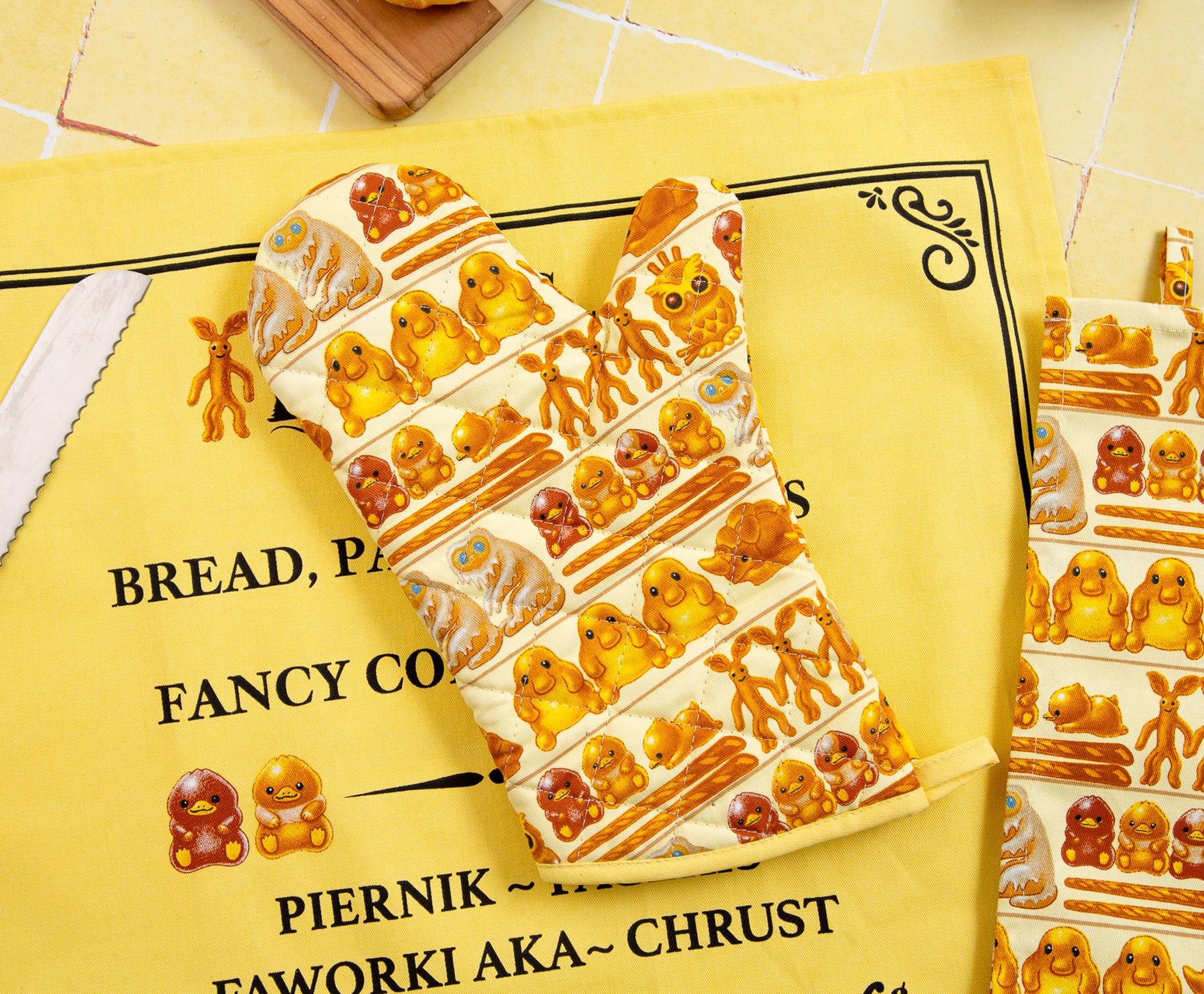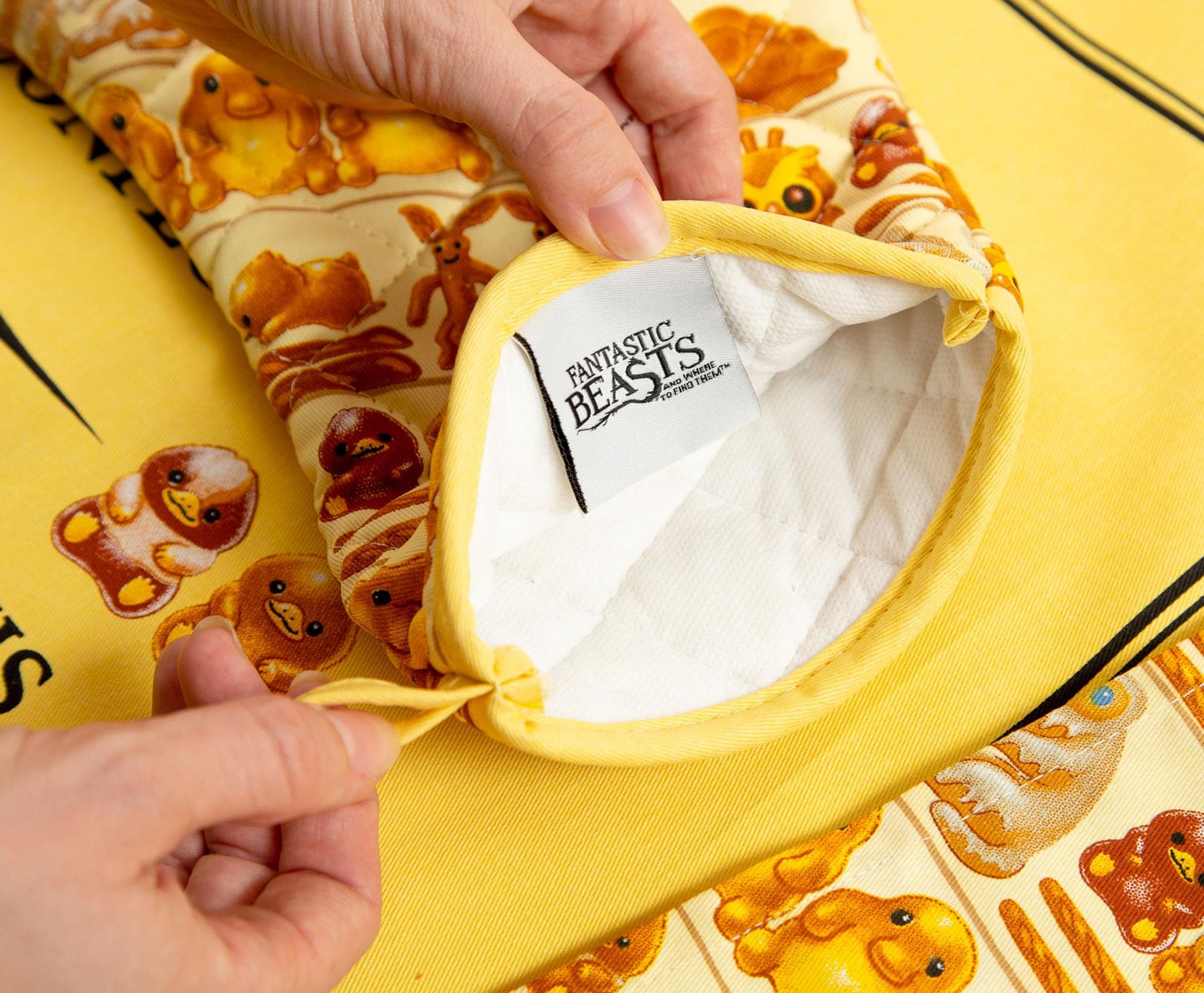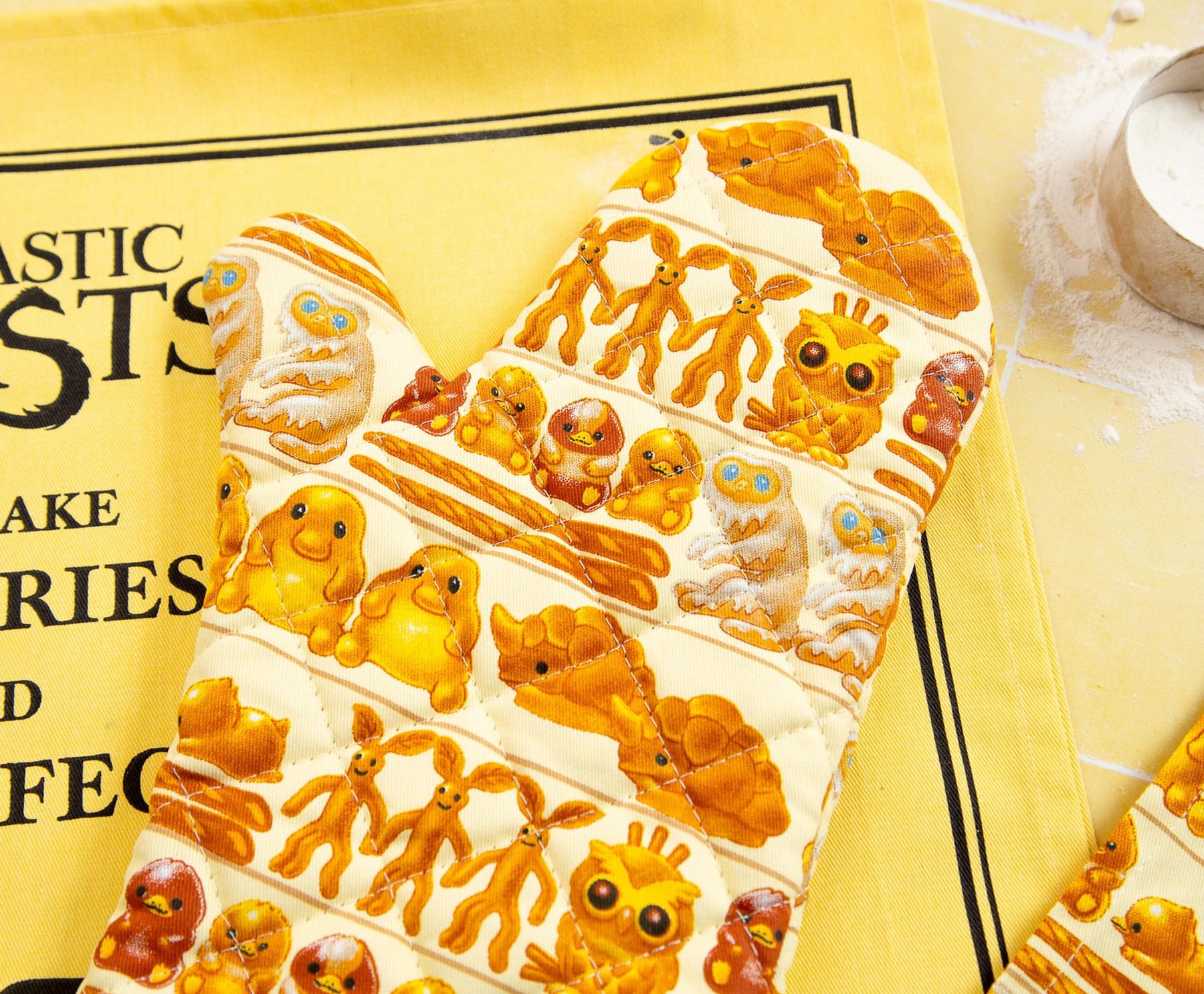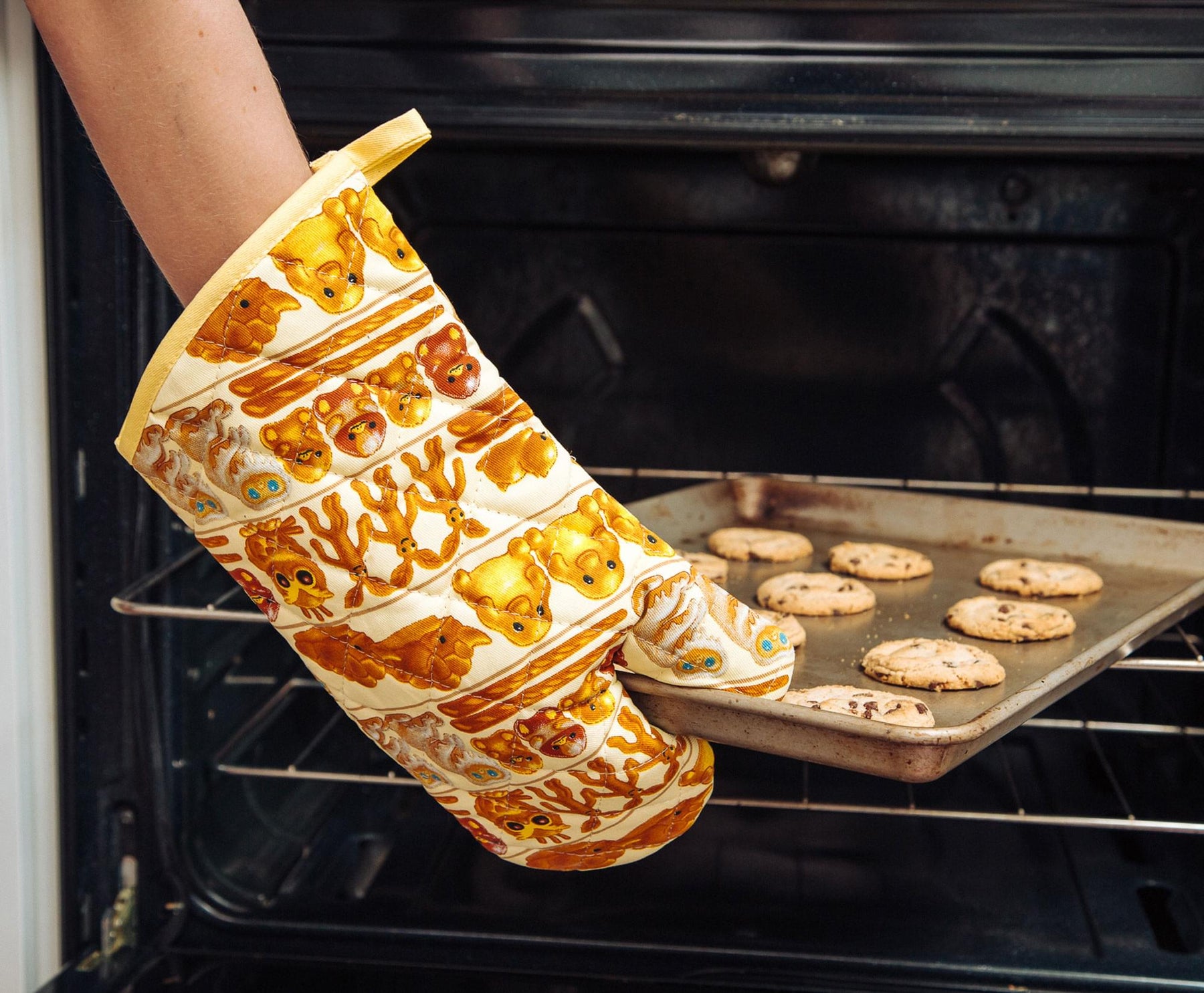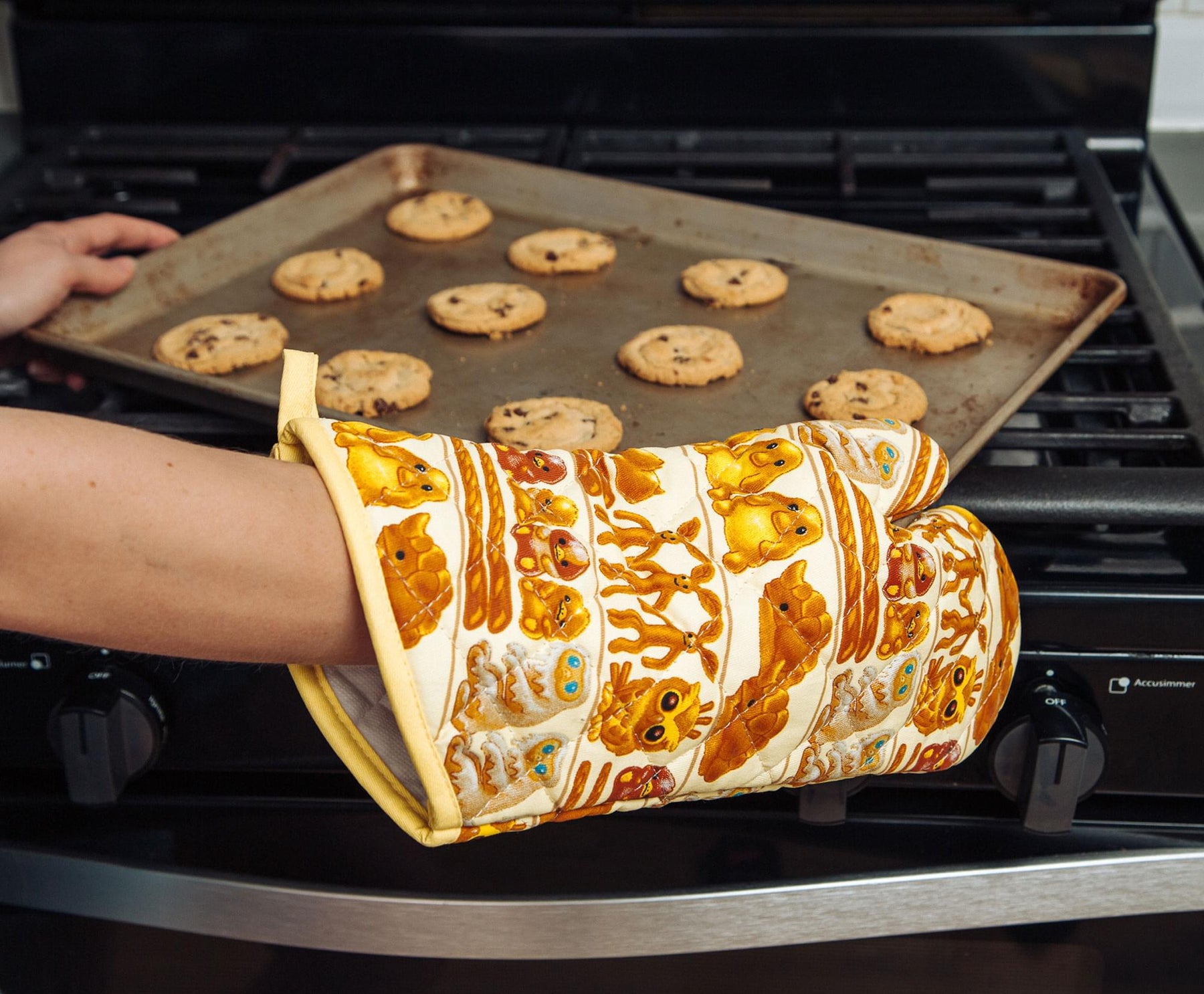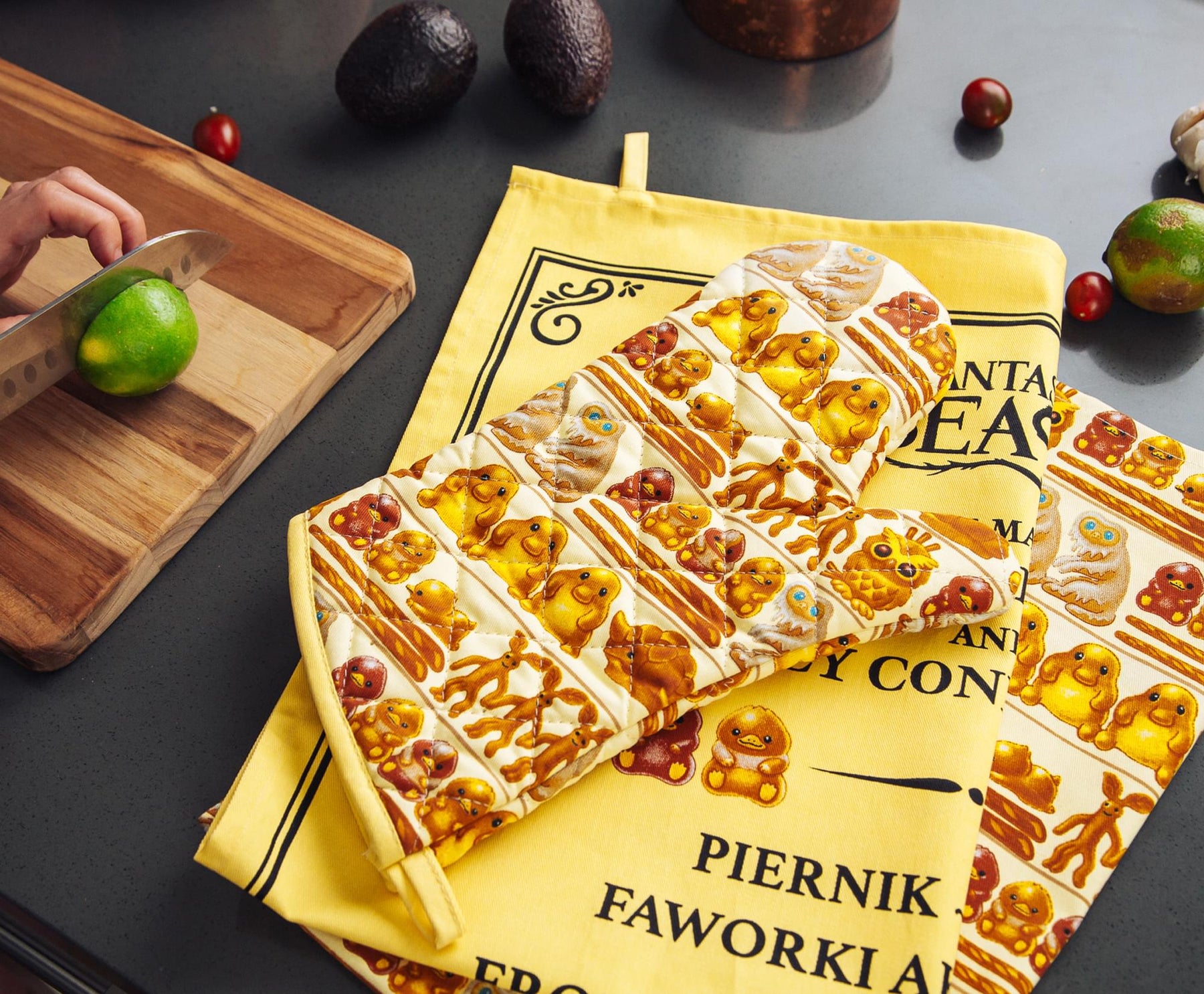 Fantastic Beasts Kowalski Quality Baked Goods Kitchen Oven Mitt Glove
GET A TASTE OF MAGIC: Bake your own magical goodies with this oven mitt that has been summoned to your kitchen from the Wizarding World. You'll be serving up endless trays of Kowalski's special piernik, paczki, and faworki treats.
ENCHANTMENT IN EVERY BITE: Everything that comes out of the oven will leave your tastebuds spellbound. The pattern is made up of various magical pastries from Kowalski Quality Baked Goods, the No-Maj shop featured in Fantastic Beasts.
MADE OF THE HIGHEST STANDARDS: Complete tasks safely around the kitchen with this pot holder. Made of 100% cotton outer shell with 100% olefin lining. For the best care, machine wash cold and tumble dry low.
SAFETY GLOVE FOR HOT SURFACES: Enjoy cooking, baking, or grilling with this heat-resistant kitchen glove protecting your hand like a magical charm. The attached loop allows the oven mitt to be hung in a convenient spot for easy access.
OFFICIAL WIZARDING WORLD KITCHENWARE: Make a little magic of your own with this officially licensed Fantastic Beasts oven mitt featuring Kowalski's creations. Perfect for whipping up some magical baked treats when you want a snack.
A TASTE OF THE WIZARDING WORLD
We're getting hungry just writing about this Fantastic Beasts: The Crimes of Grindelwald Oven Mitt. You see, it's covered with images of muggle Jacob Kowalski's fabulous pastry creations from Kowalski Quality Baked Goods. The delicious pattern features breads and sweets shaped like the demiguise, niffler, erumpment, and an owl, among other magical beasts.
FROM THE FINEST NO-MAJ BAKERY IN TOWN
You'd assume the dopamine overload was from how cute everything is, but no, it's from all the carbs. If you enjoy creating a little magic in your kitchen, too, pull your creations safely out of the oven with this heat-resistant pot holder. Or, you know, just reheat a TV dinner. No judgment here.
Taste the magic with officially licensed kitchenware from the Wizarding World.
CARE INSTRUCTIONS
Machine wash cold
Tumble dry low