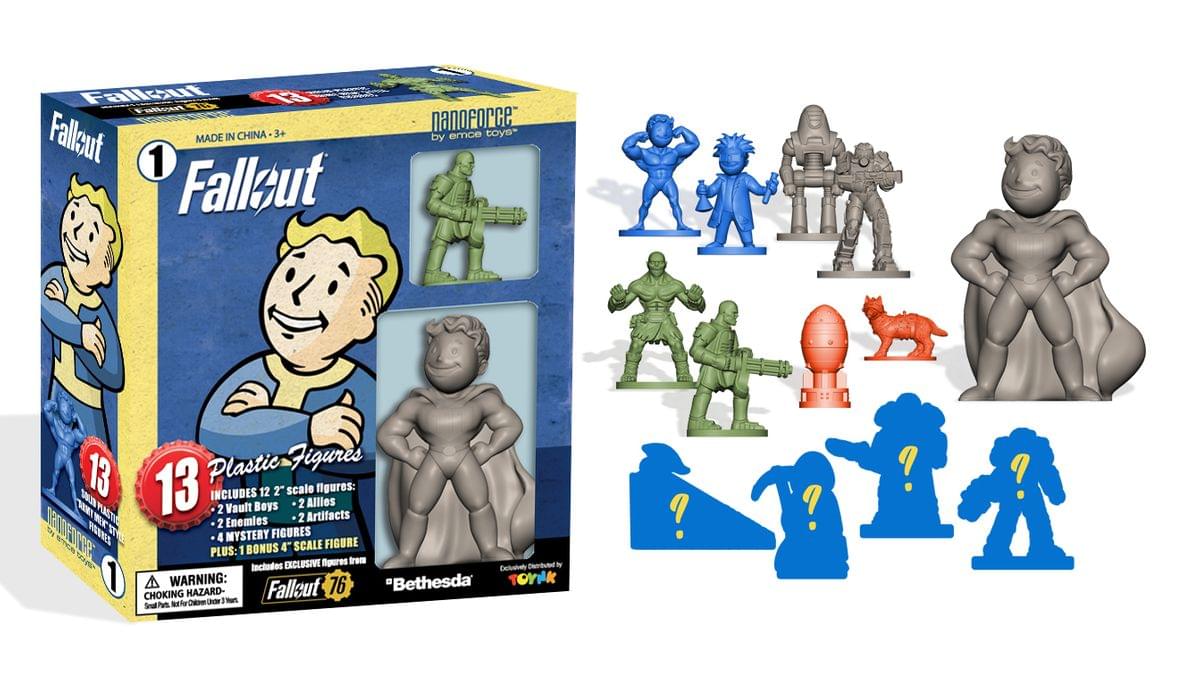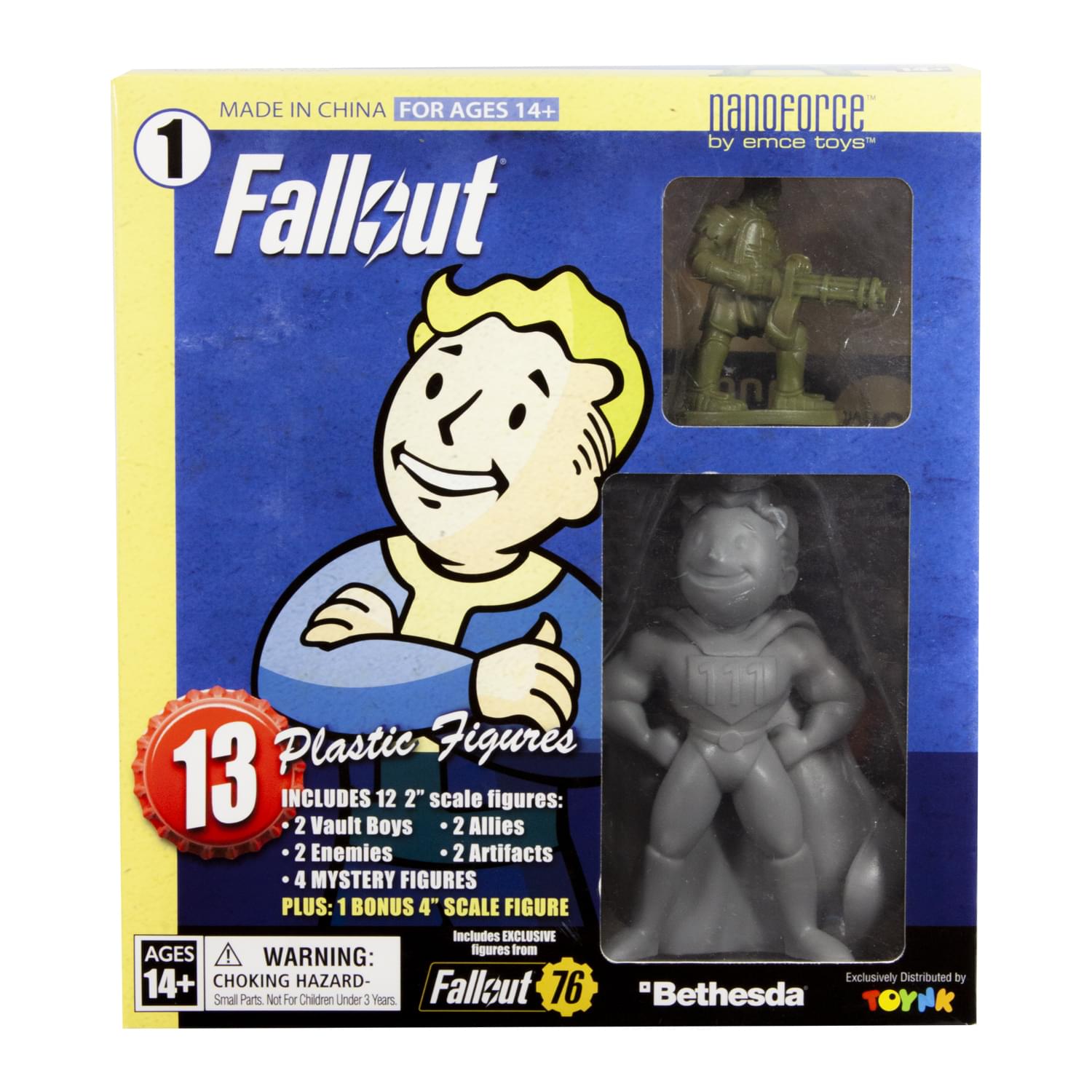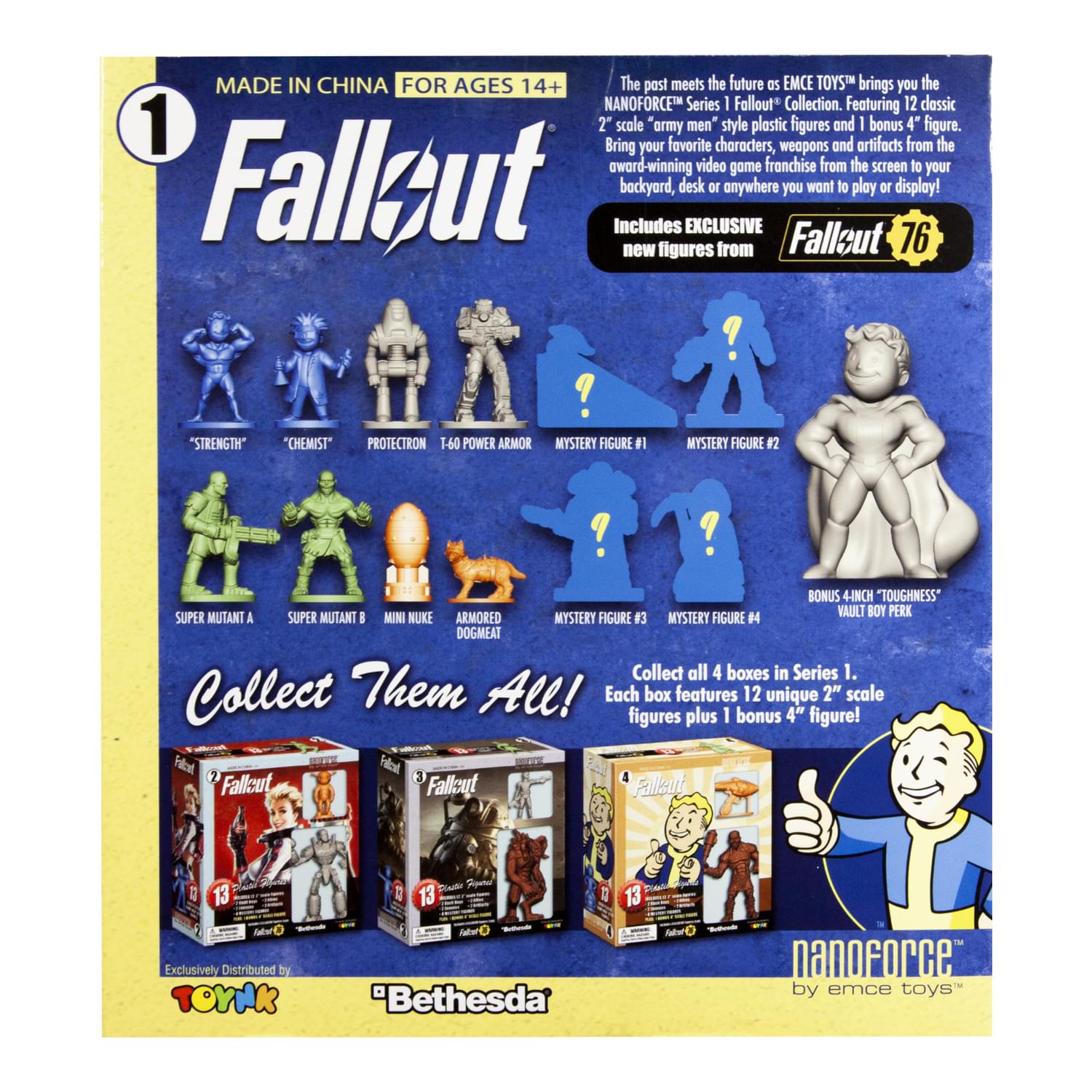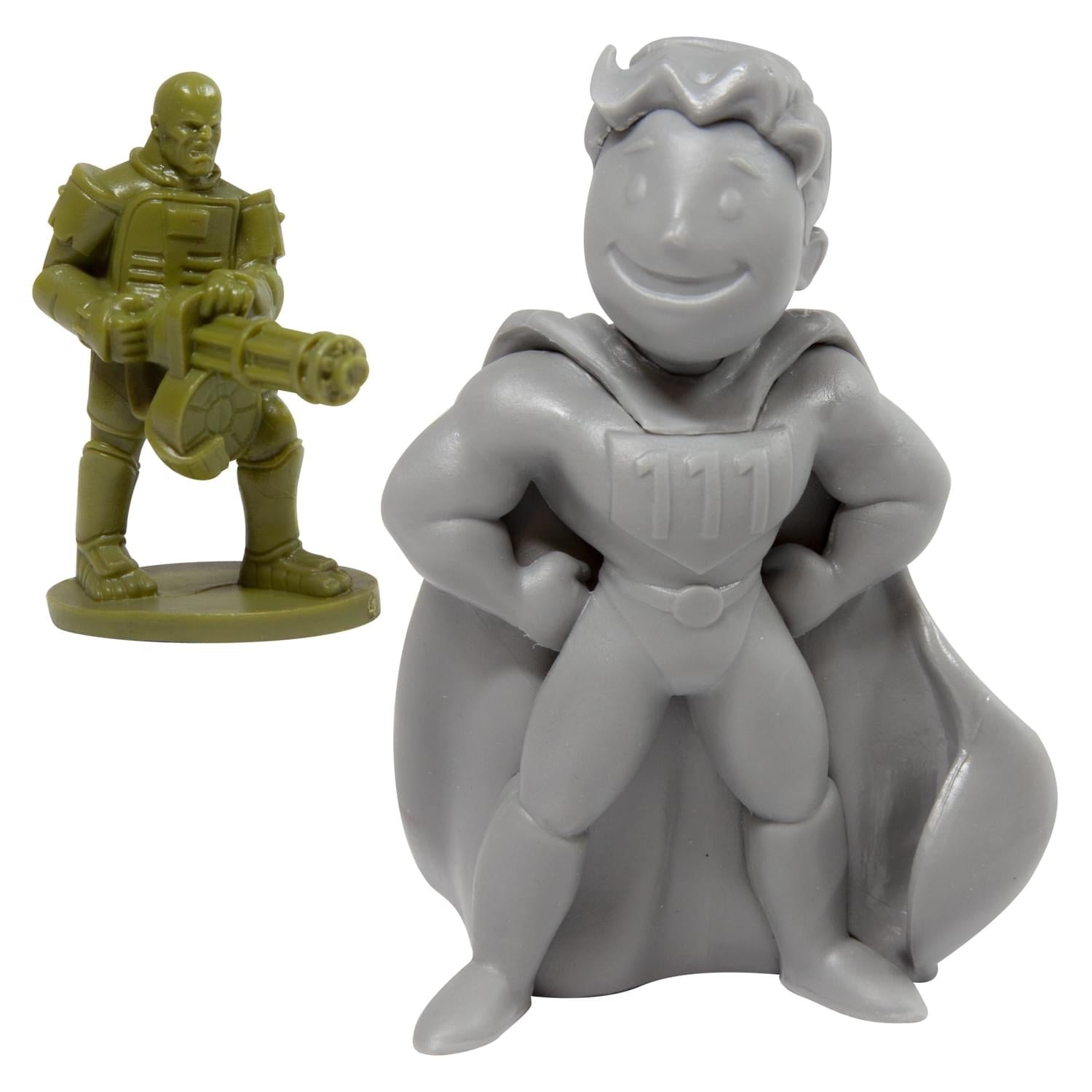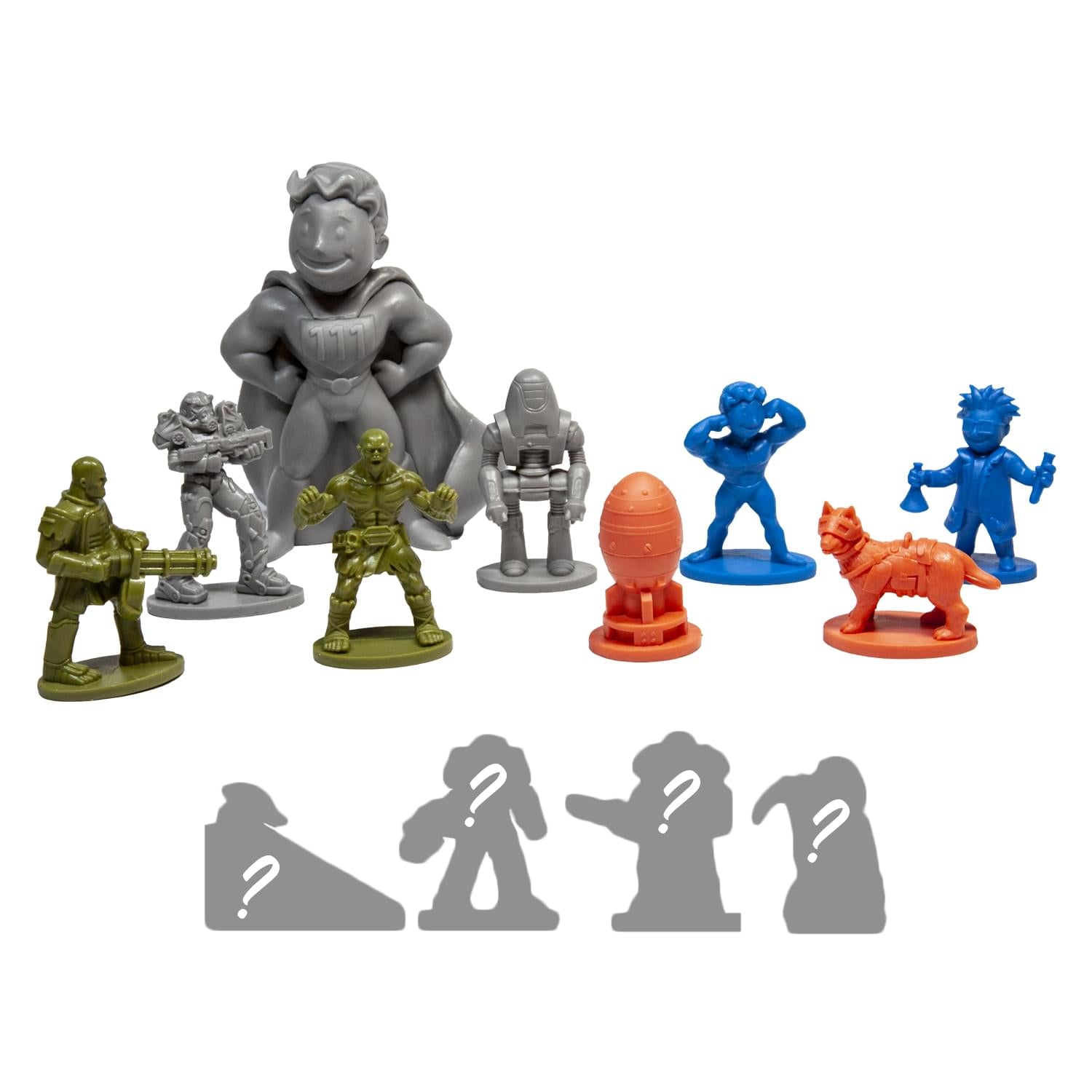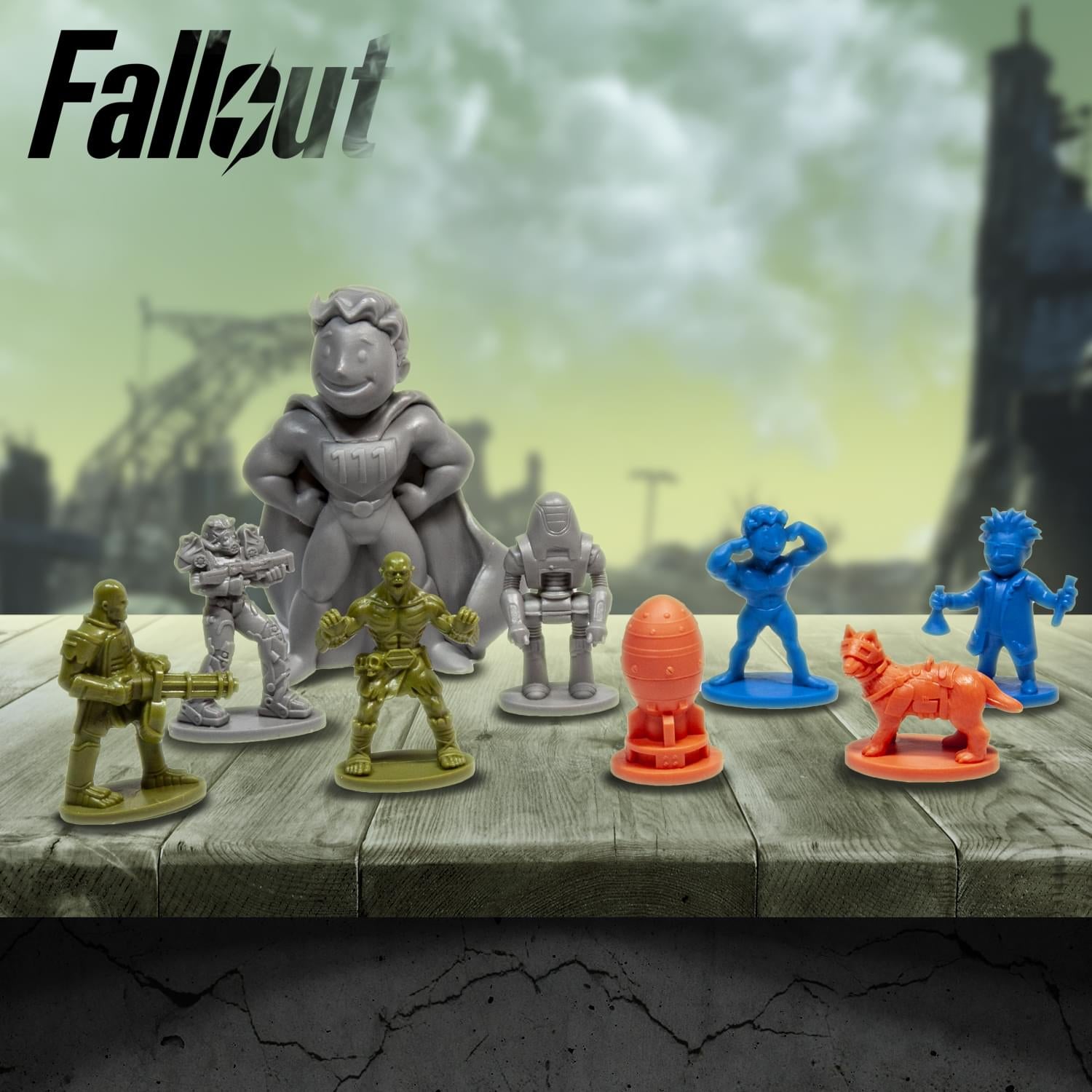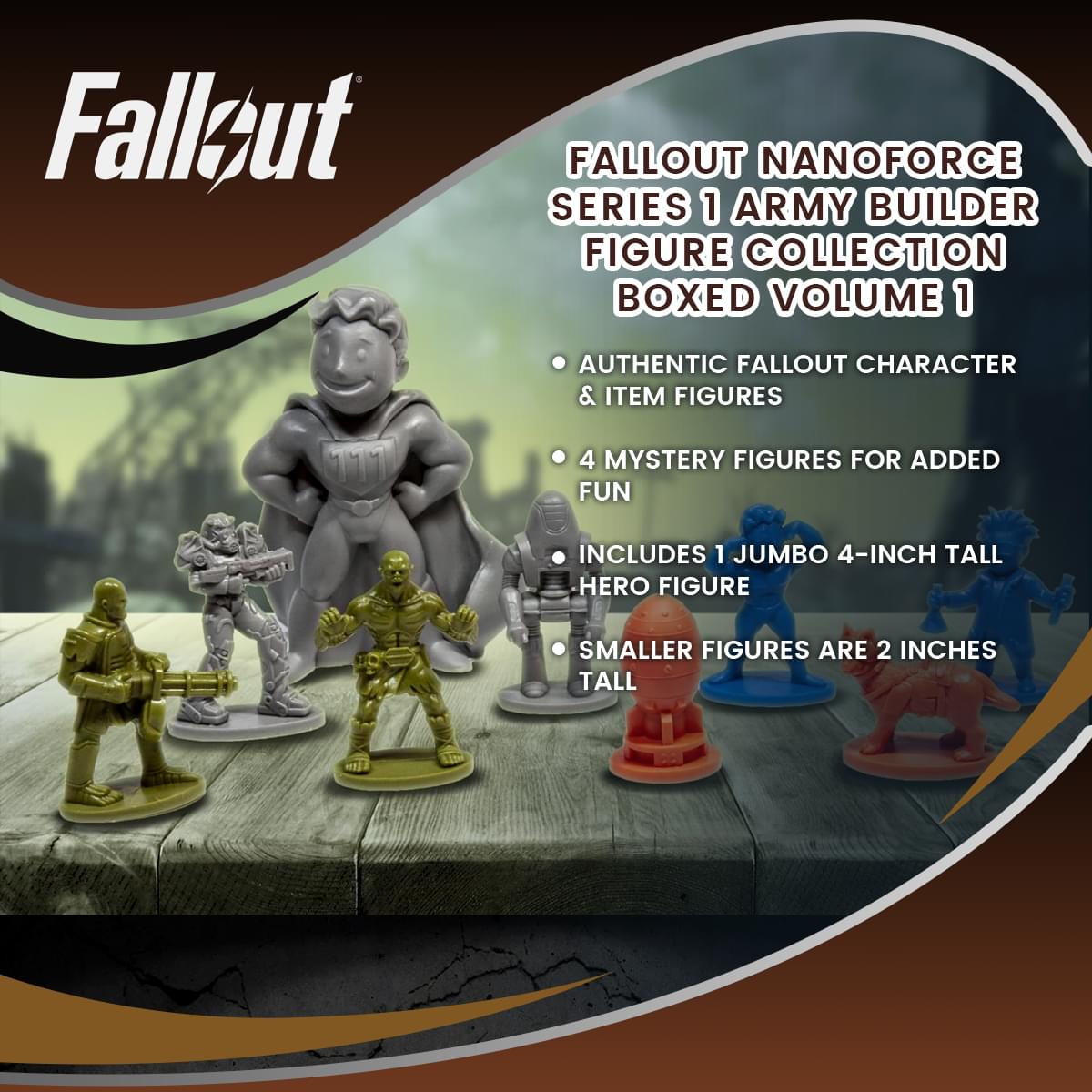 Fallout Nanoforce Series 1 Army Builder Figure Collection - Boxed Volume 1
PAST MEETS THE FUTURE with the NANOFORCE Fallout Army Builder Collection!
COLLECTIBLE FIGURES capture all of the fun & nostalgia of classic army men.
COLLECTOR'S BOX features a "Play or Display" design and includes 13 unique Fallout figures.
BOX 1 include 12 two-inch & 1 four-inch collectible figures from the famous gaming franchise.
OFFICIALLY LICENSED FALLOUT MERCHANDISE. Did you miss out on Fallout 76 Collector's Edition? Here is your chance to get exclusive figures! Makes a great gift for any Fallout fan!
Miss out on Bethesda's Fallout 76 Power Armor edition?
Here's your chance to own figures similar to those of Bethesda's now sold out Fallout 76 Armor Edition!
A premium quality collection!
Made from hard plastic, our figures are durable and also highly detailed and feature an "army men" style design! Each figure is digitally sculpted for maximum detail and authenticity.
Boxed set 1 features Fallout's famous mascot, Vault-Boy, and features a "Play or Display" design!
This set features 13 fun figures from the Fallout franchise!
Featuring a vast array of Fallout characters! Boxed Set 1 includes:
2 two-inch scale Vault Boy perks(Strength, Chemist)
4 two-inch scale NPCs (Protectron, T-60 Power Armor, 2 Super Mutants)
2 two-inch scale artifacts (Mini Nuke, Armored Dogmeat)
1 bonus four-inch figure (Toughness Vault Boy perk)
4 two-inch scale mystery figures
A must-have for any gamer!
Makes the perfect gift for the Fallout fan in your life! Great for Christmas, Hanukkah, graduation, house-warming parties, and more! Also makes a unique stocking stuffer present!
Our collectible set will look great in both the home and office!
Put it next to your video game collection or decorate your desk with Fallout-inspired awesomeness! You can even use them as pieces for a Fallout-inspired board game!
The past meets the future as Toynk and EMCE Toys brings you the Fallout NANOFORCE Series 1 Army Builder Collection!
Be sure to check out the rest of this nuka-tastic collection!
Read All About It on Our Blog
Trending Geek