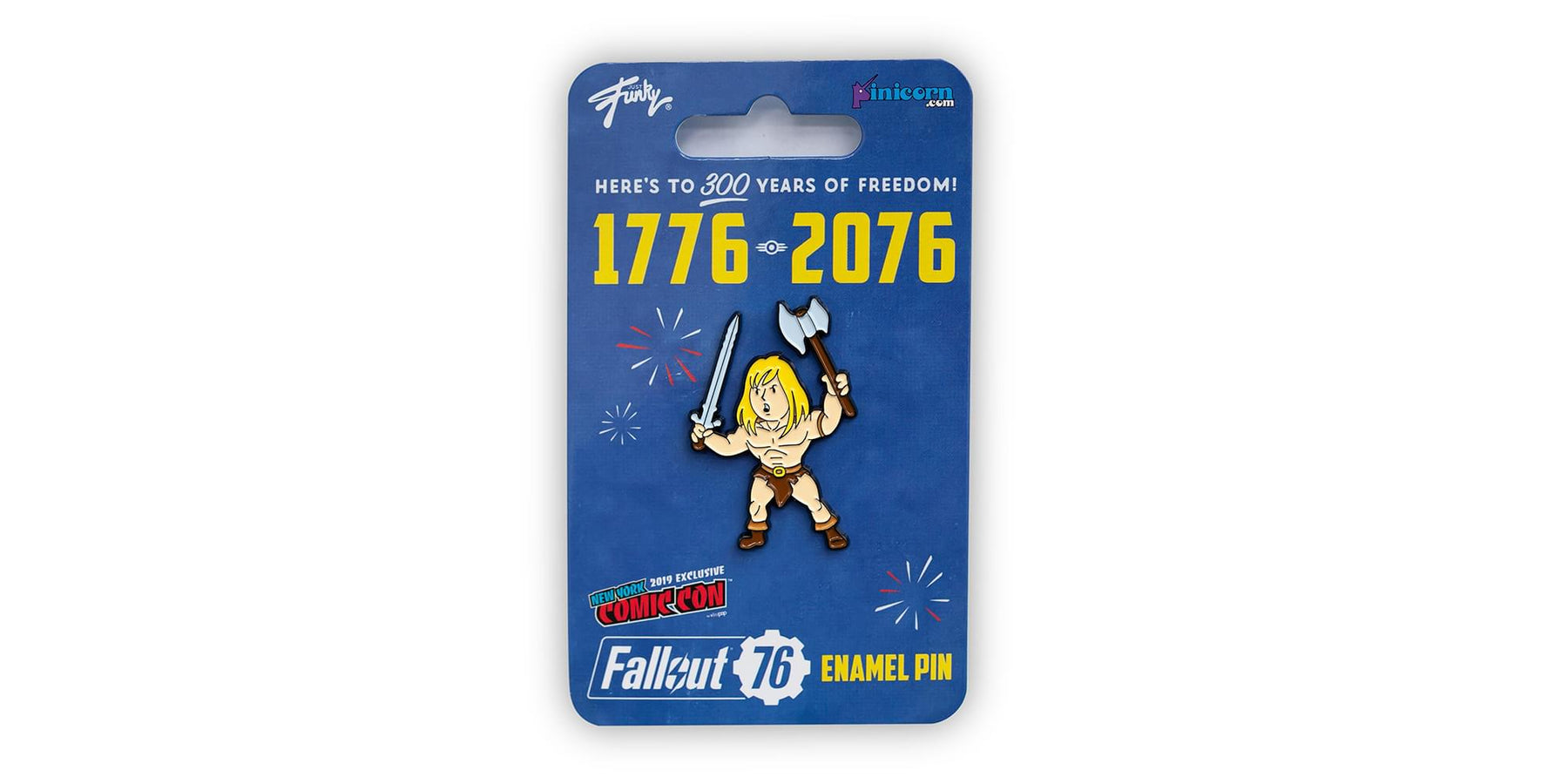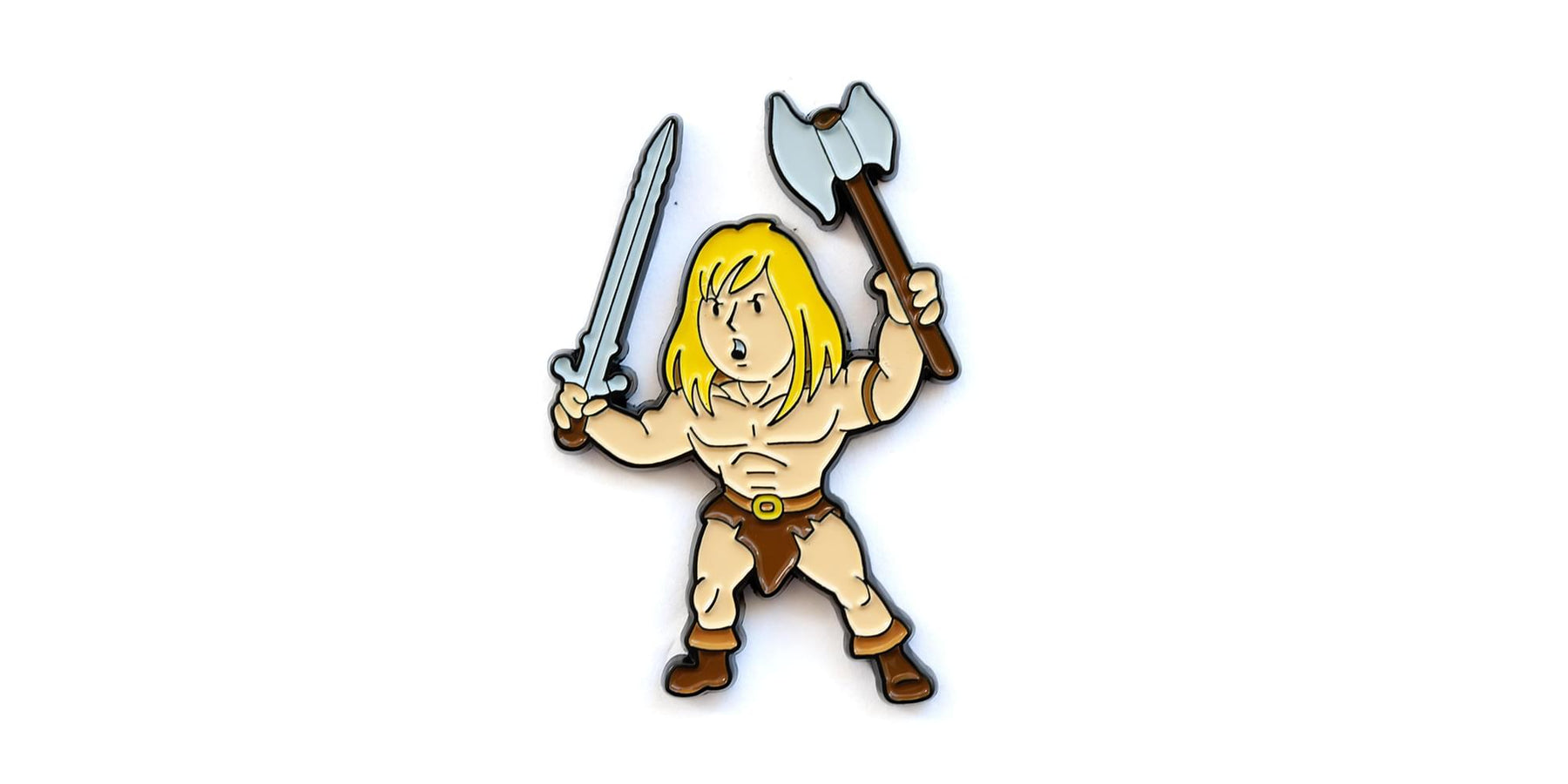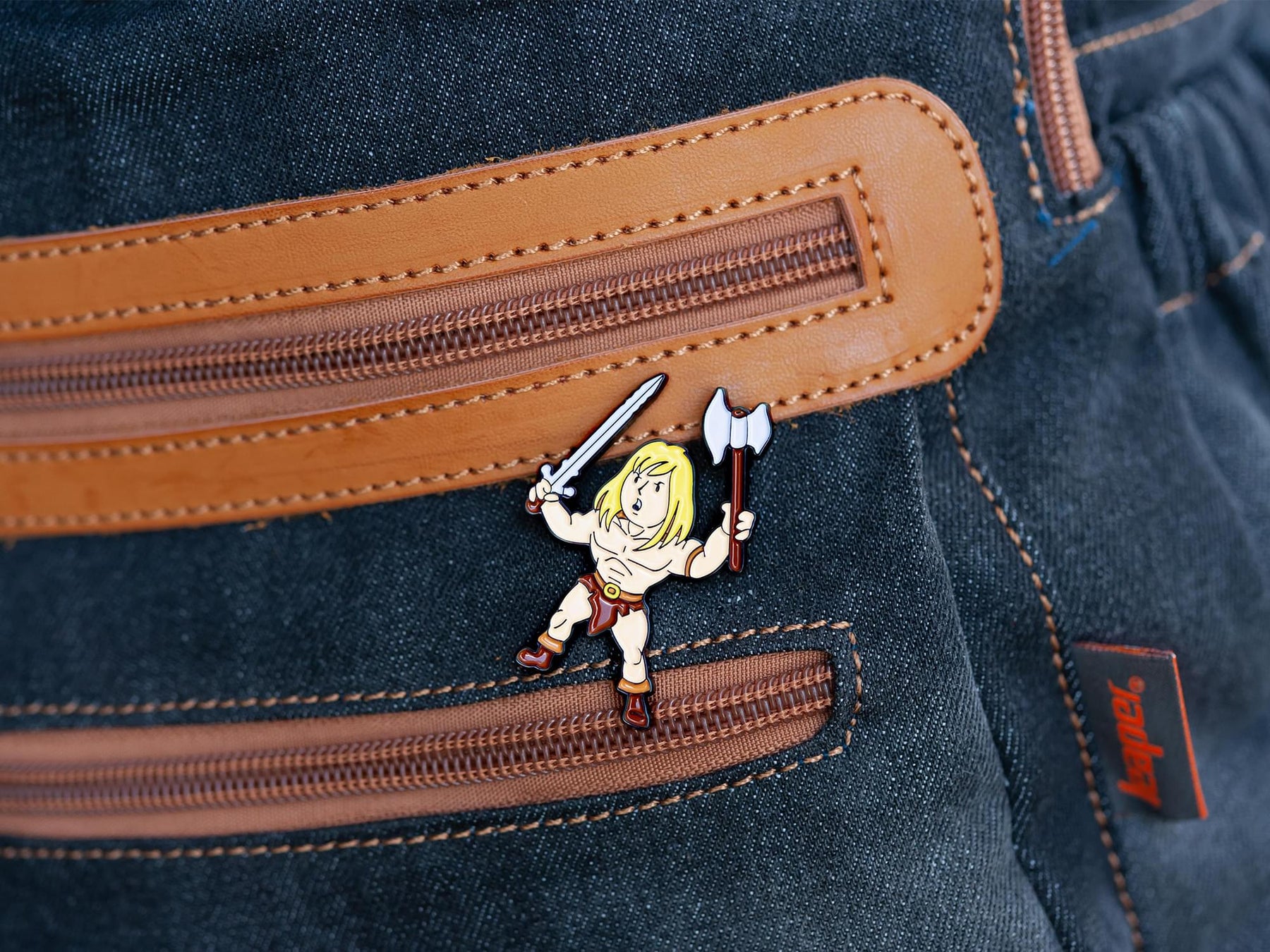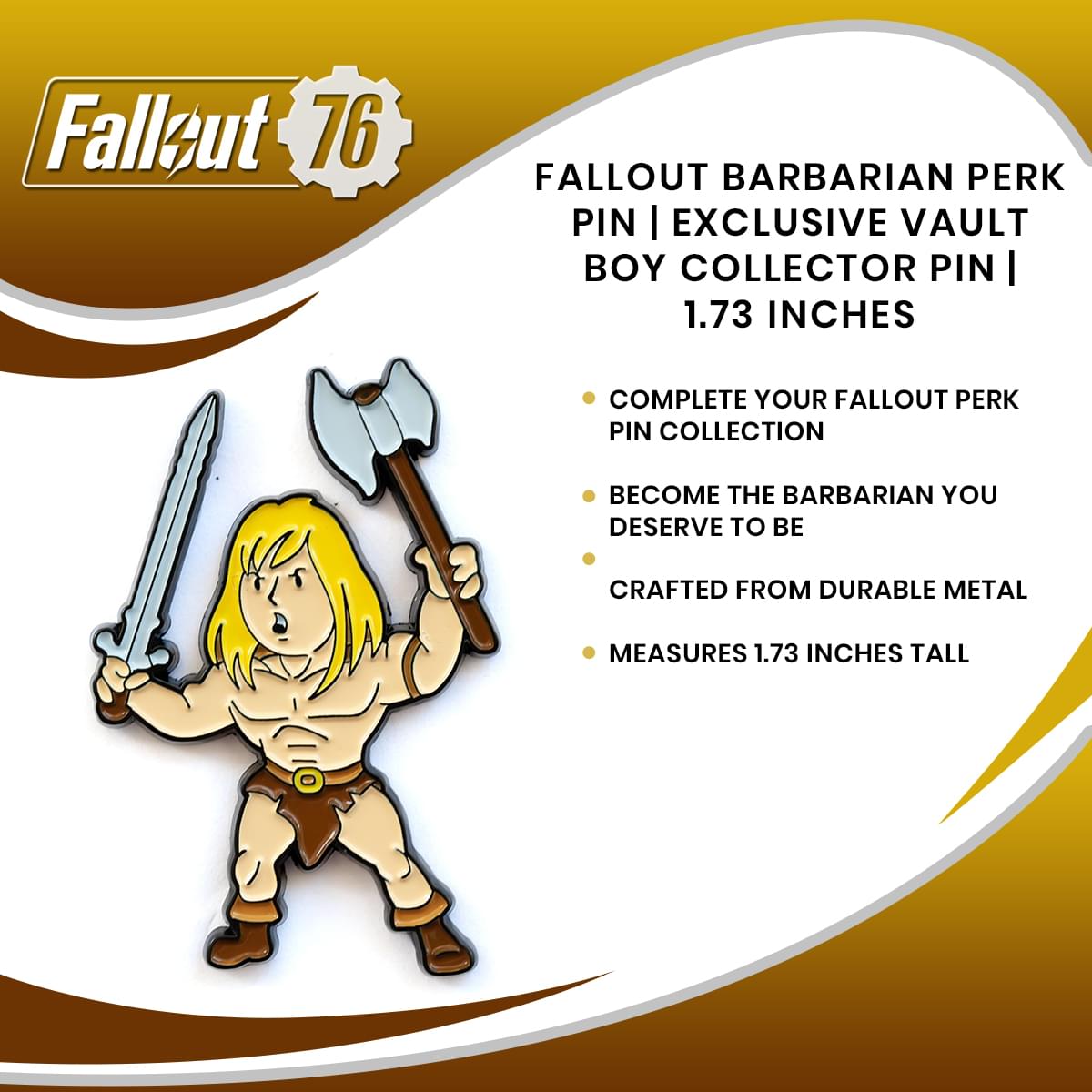 Fallout Barbarian Perk Pin | Exclusive Vault Boy Collector Pin | 1.73 Inches
BECOME GROGNAK THE BARBARIAN: The Fallout universe is full of perils and terrifying creatures which are rampant in the wastelands. Show your resilience to these dangers with the heart of a barbarian using the Barbarian perk!
TAKE UP AXE AND SWORD WITH VAULT BOY: Each Fallout perk is featured with Vault-Tec's iconic mascot and symbol, Vault Boy! No matter the perk, Vault Boy can be seen flaunting his own expertise in an attempt to pass it on to his fellow vault-dwellers!
POST-WAR DURABILITY: Crafted from solid quality metal and finished with a lustrous enamel coat, this Fallout pin is built to last in your collections for many years to come. Fasten this small pin to your clothing and hit the wastelands!
EXCLUSIVE FALLOUT COLLECTIBLE: Originally debuted at the 2019 New York Comic-Con, the Fallout Barbarian perk pin is a rare collectible that is sure to enhance your collection of Fallout treasures!
OFFICIAL FALLOUT PERK PIN: Part of an entire series of collectible perk pins, this Fallout Party Boy perk is officially licensed and a necessity in your collection of wasteland treasures. Grab yours today!
BECOME AS TOUGH AS A BARBARIAN
Nothing says you're tough enough quite like the Barbarian perk! Enhanced by reading issues of Grognak the Barbarian comic books, players in the Fallout video game series can enjoy increased damage resistance every time their Barbarian perk is leveled up! Show your axe-wielding, sword-swinging toughness and that you have no fear on the wasteland because you are more than just a vault-dweller, You are a Barbarian! Now you can wear this amazing perk wherever you go by attaching it to your backpack, hat, jacket, shirt, or otherwise!

COLLECTIBLE FALLOUT PERK PIN
Representing some of the most unique abilities in the Fallout video game series, this perk pin is more of a trophy than just a decoration. As players fight their way throughout the wastelands of America, they'll earn much-deserved experience that can be symbolized by these perks. Each with their own unique ability, collectors of the Fallout franchise can claim this perk along with other available pins! Officially licensed, each pin makes a wonderful addition to any Fallout-themed collection. Grab your pin today!
Read All About It on Our Blog
Trending Geek