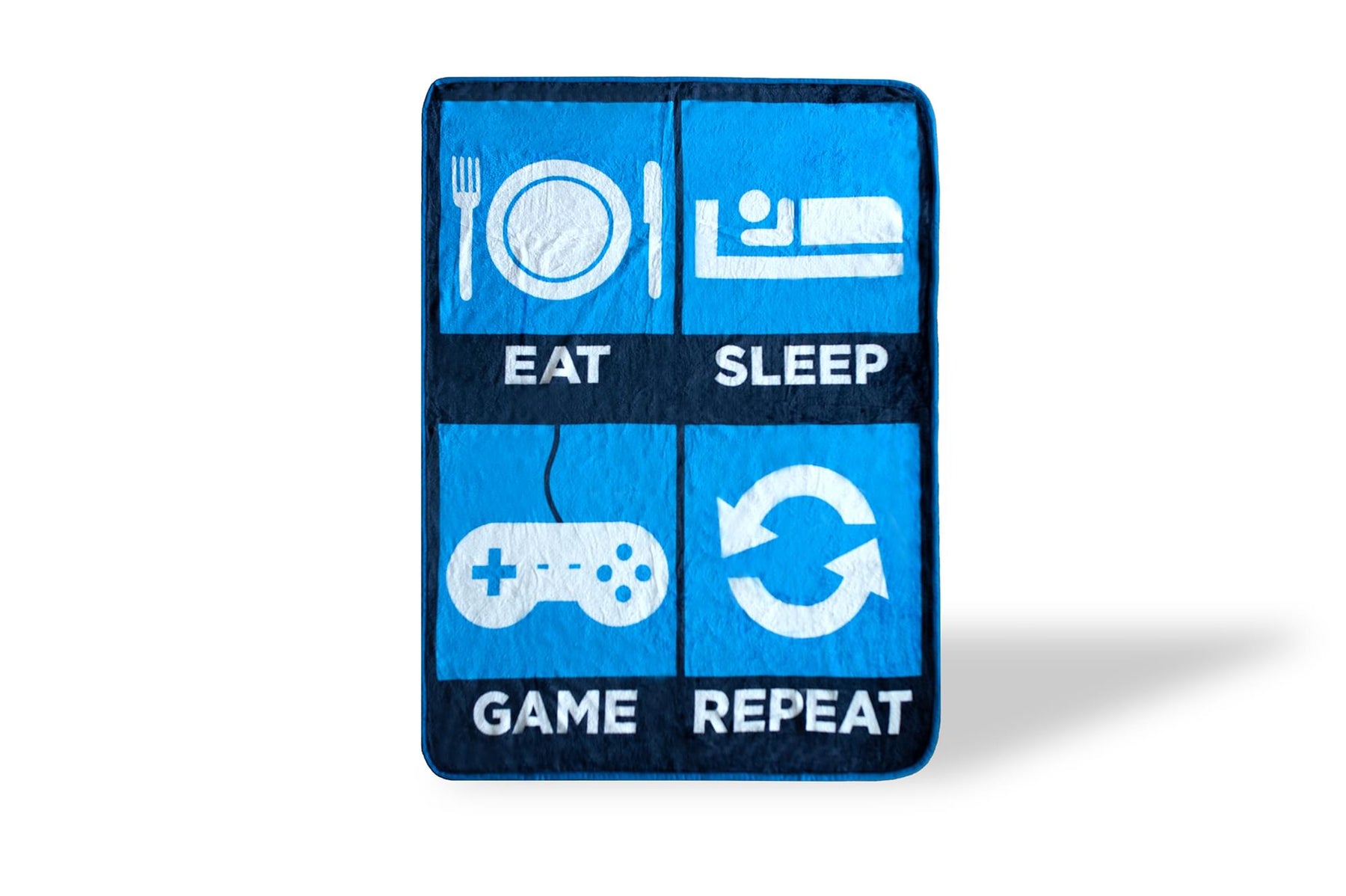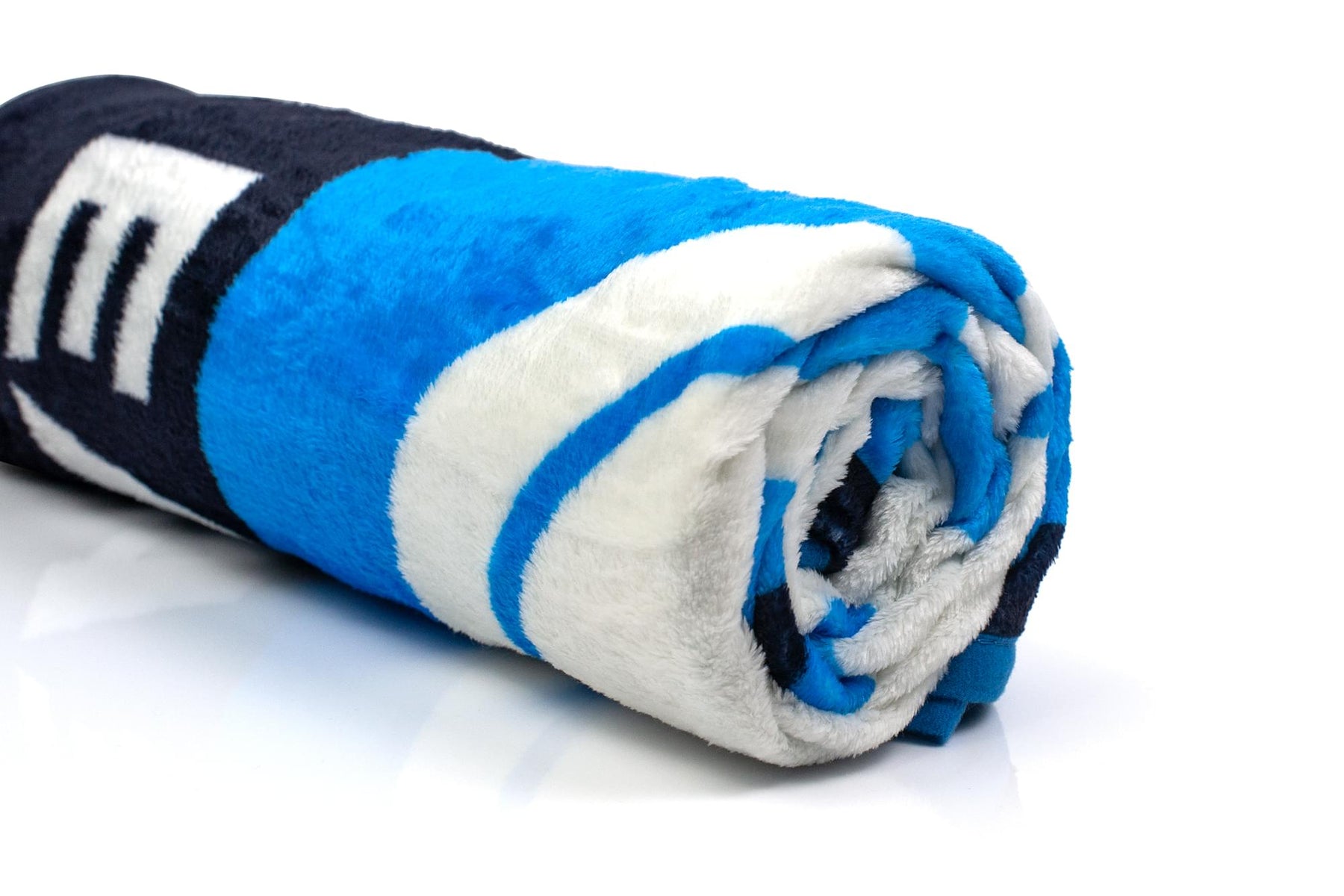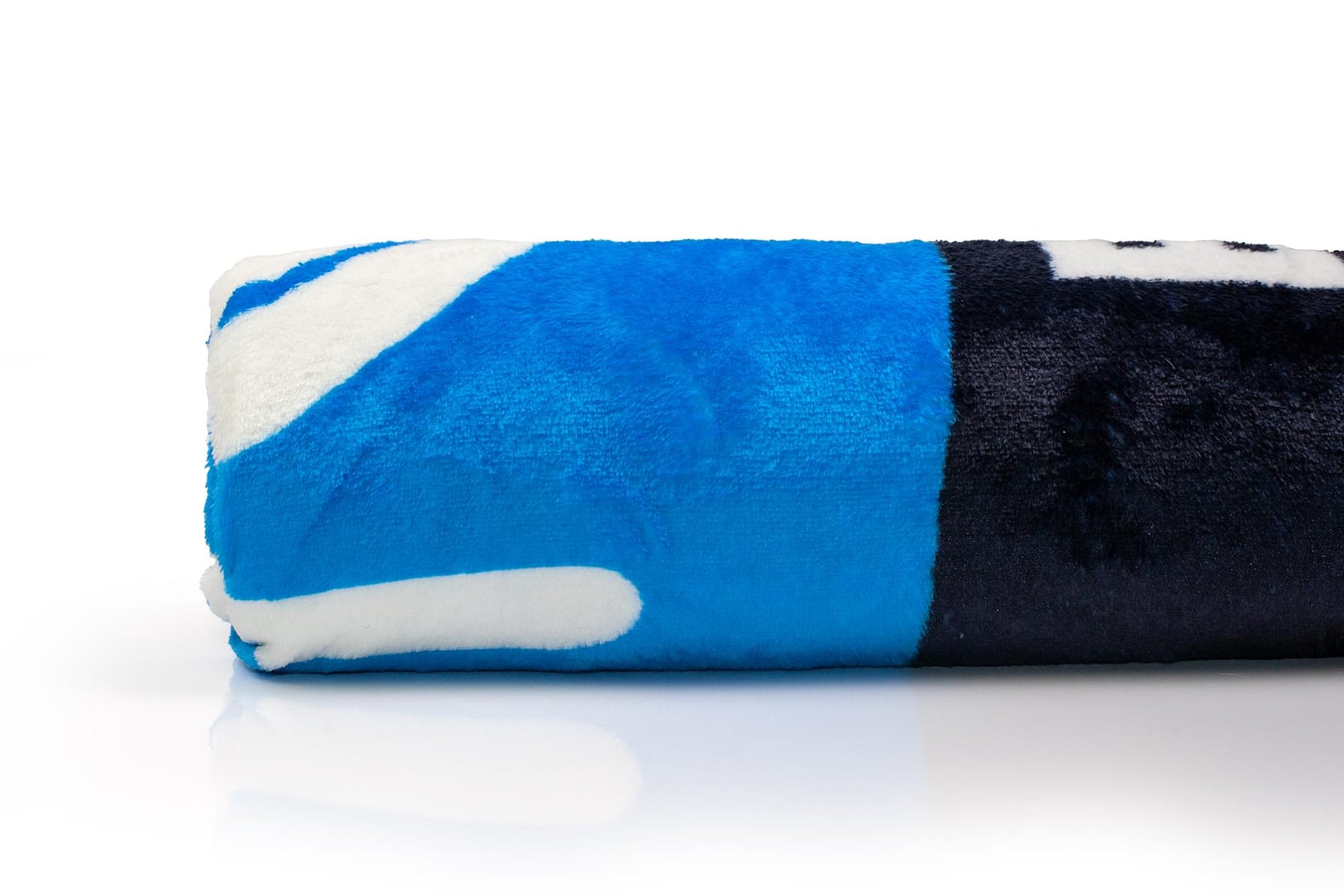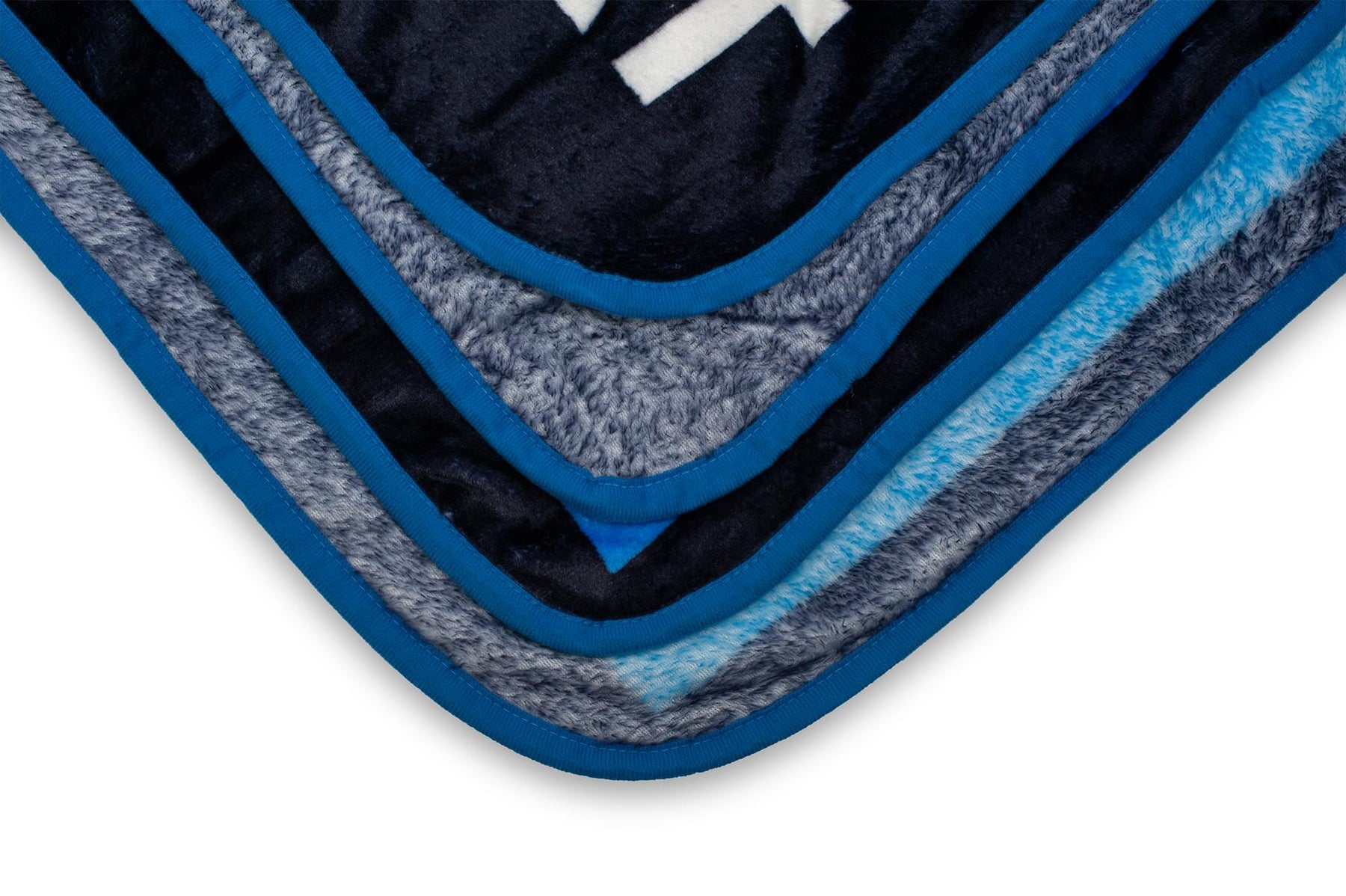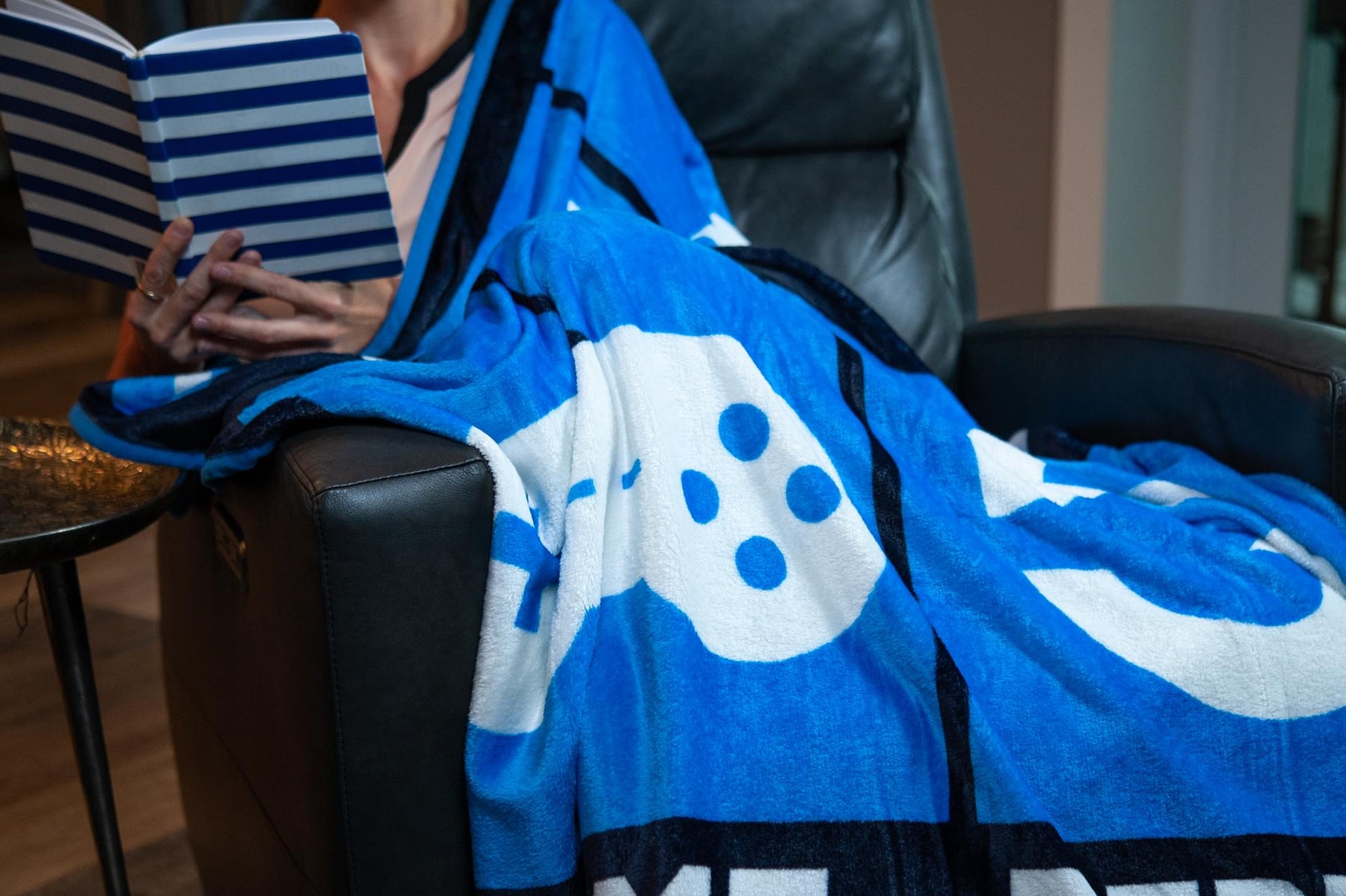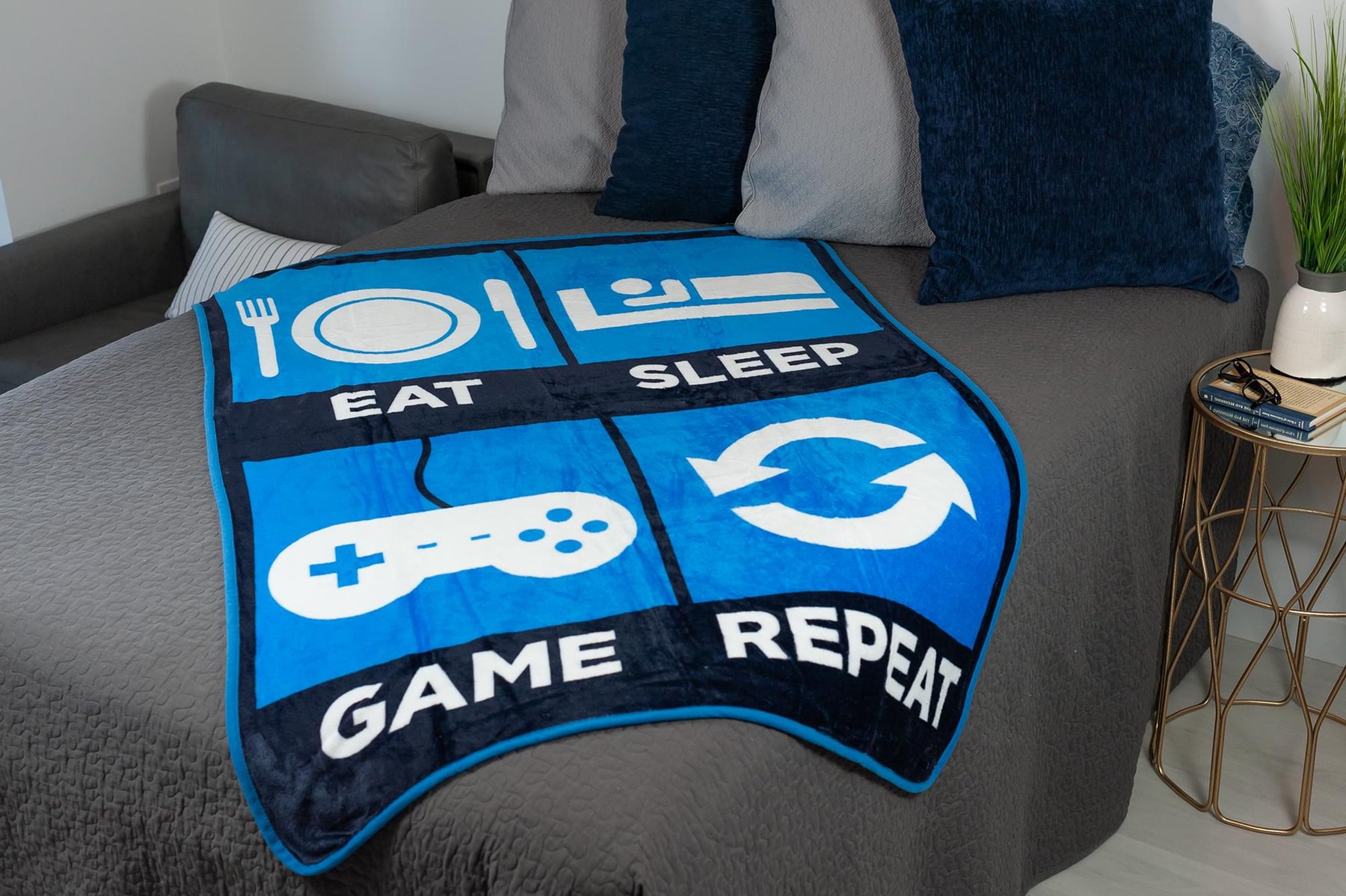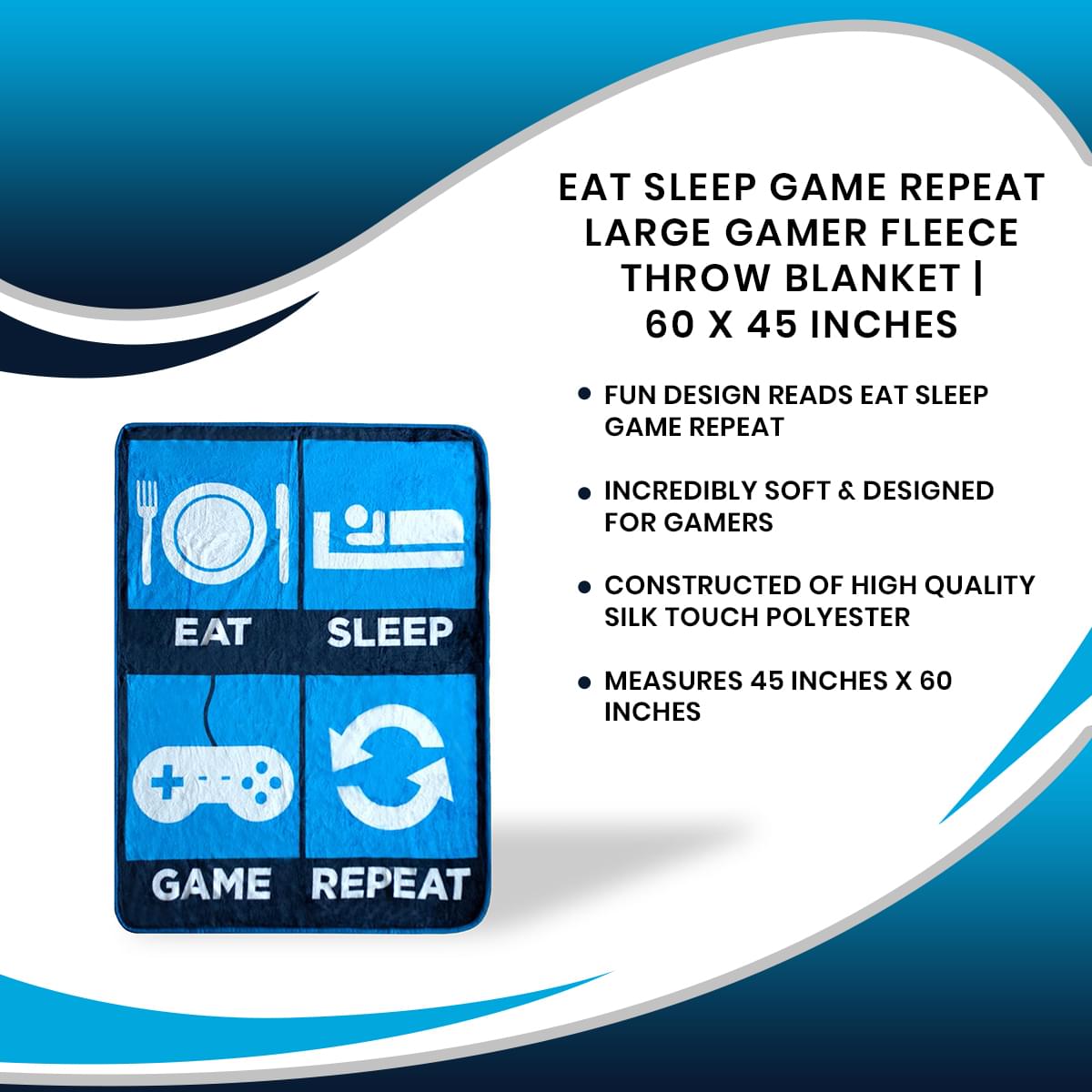 Eat Sleep Game Repeat Large Gamer Fleece Throw Blanket | 60 x 45 Inches
WHEN GAMING IS LIFE: This large fleece blanket depicts the life of a true gamer who has their priorities in order! Eat, Sleep, Game, Repeat, the four essentials of everyday life. For gaming enthusiasts everywhere, this gaming blanket is a must-have for proper video game technique.
ADD COMFORT TO YOUR GAMING PASSIONS: Spending hours with your favorite video game is practically a way of life. It is time to live your best life with this gaming fleece throw blanket. Play all your favorite video games in the comfort of this eat sleep game repeat throw blanket!
ADD SOME CHARACTER TO YOUR GAME ROOM: Personalize your space with a soft fleece blanket! Blankets and throws are a fashionable way to add some flair to your decor. Embodying the lifestyle of a true gamer, these decorative throw blankets are perfect for any video game enthusiast!
AN ELITE BLANKET FOR ELITE GAMERS: Crafted from 100% polyester and measuring 60 x 45 inches, this video game blanket is perfect for any collector! Show your passion for your love of gaming with this large and decorative video game fleece blanket!
OFFICIAL VIDEO GAME FLEECE BLANKET: For those who simply cannot get enough of video games this large throw blanket is the perfect collectible! Officially licensed, this soft-touch fleece throw blanket is absolutely a must-have! Grab your throw blanket today!
ENJOY PEAK GAMING COMFORT INSIDE THIS FLEECE BLANKET
Fans of video games can now celebrate their love for their favorite hobby by taking home this decorative video game lifestyle blanket! These soft fleece throw blankets are made to take your fandom to the next level! Not only are they perfect for a night of running through your favorite games, but these cozy throw blankets are perfect for adding a pop of style anywhere around the house! Blankets and throws are easy to pack away and even easier to grab whenever you need throw blankets for bed or for cuddling up on the couch! Enjoy your favorite video games with the added comfort of this soft throw blanket wrapped around you!

TURN YOUR FANDOM INTO A DECORATIVE THROW BLANKET
Let your environment speak for you when it comes to your personal likes and interests in home entertainment by filling your home with the things you love! What better way to add a touch of your personal favorites than with a uniquely designed plush video gaming blanket? Fleece blankets and throws offer a wonderfully warm and unique touch to your furniture, bedroom, and more! Each of these soft blankets is designed to bring your fandom to life! Decorate your chairs and couches with these throw blankets or create a unique room design with throw blankets for bedroom decor! Officially licensed, this soft blanket is crafted from soft polyester and is designed to be the ultimate addition to any gamer bed set up! Grab this soft fleece throw blanket for yourself or the video game fan in your life today!
Read All About It on Our Blog
Trending Geek