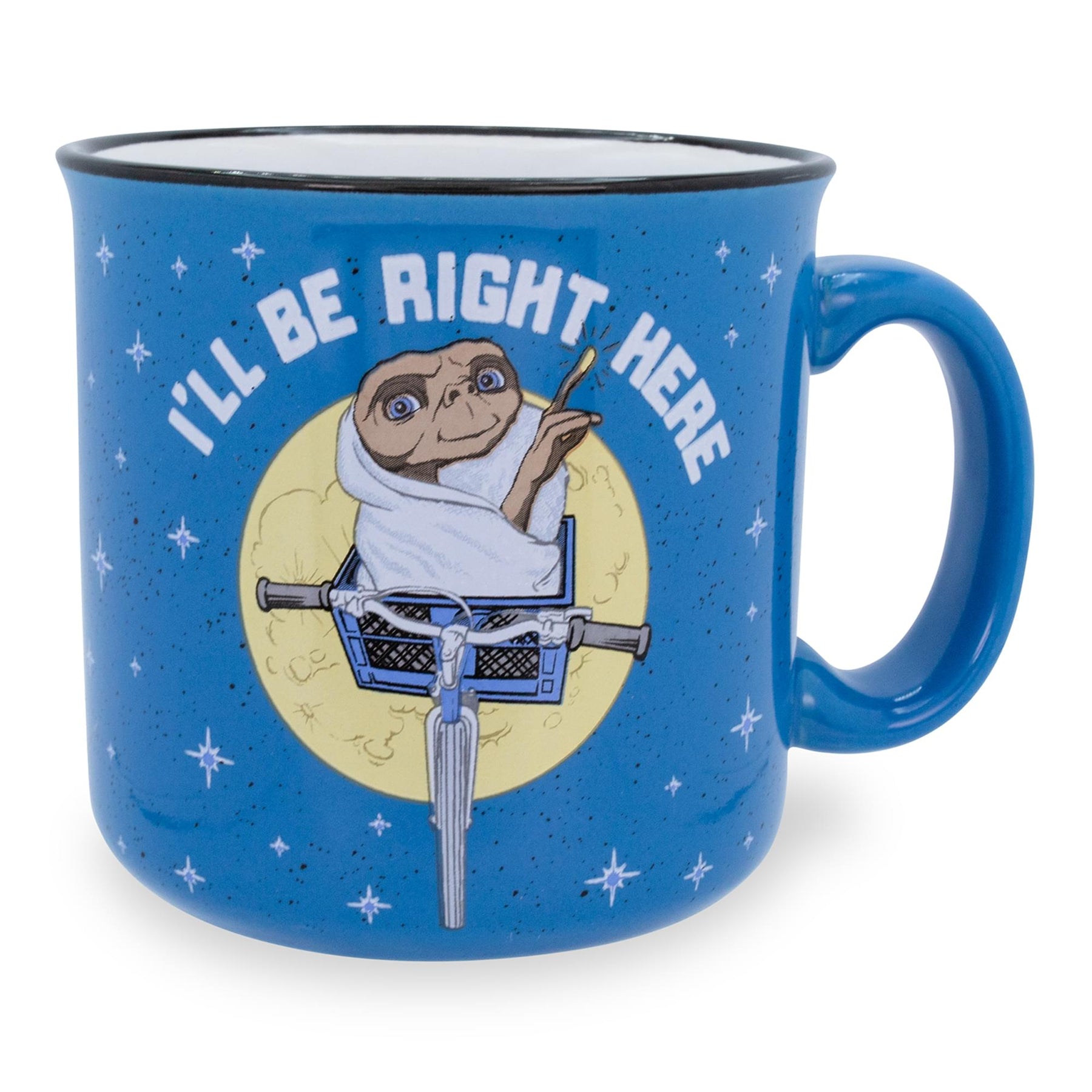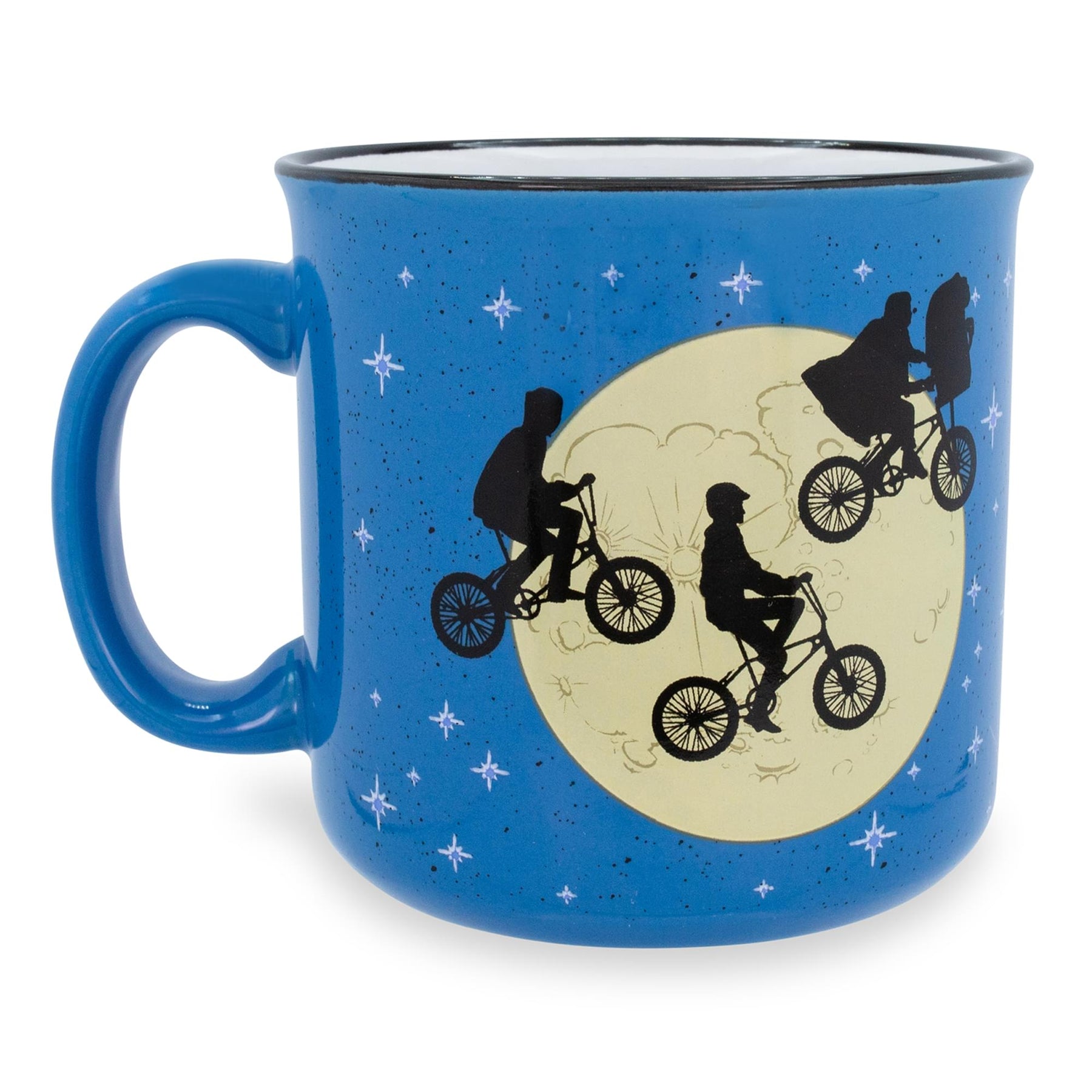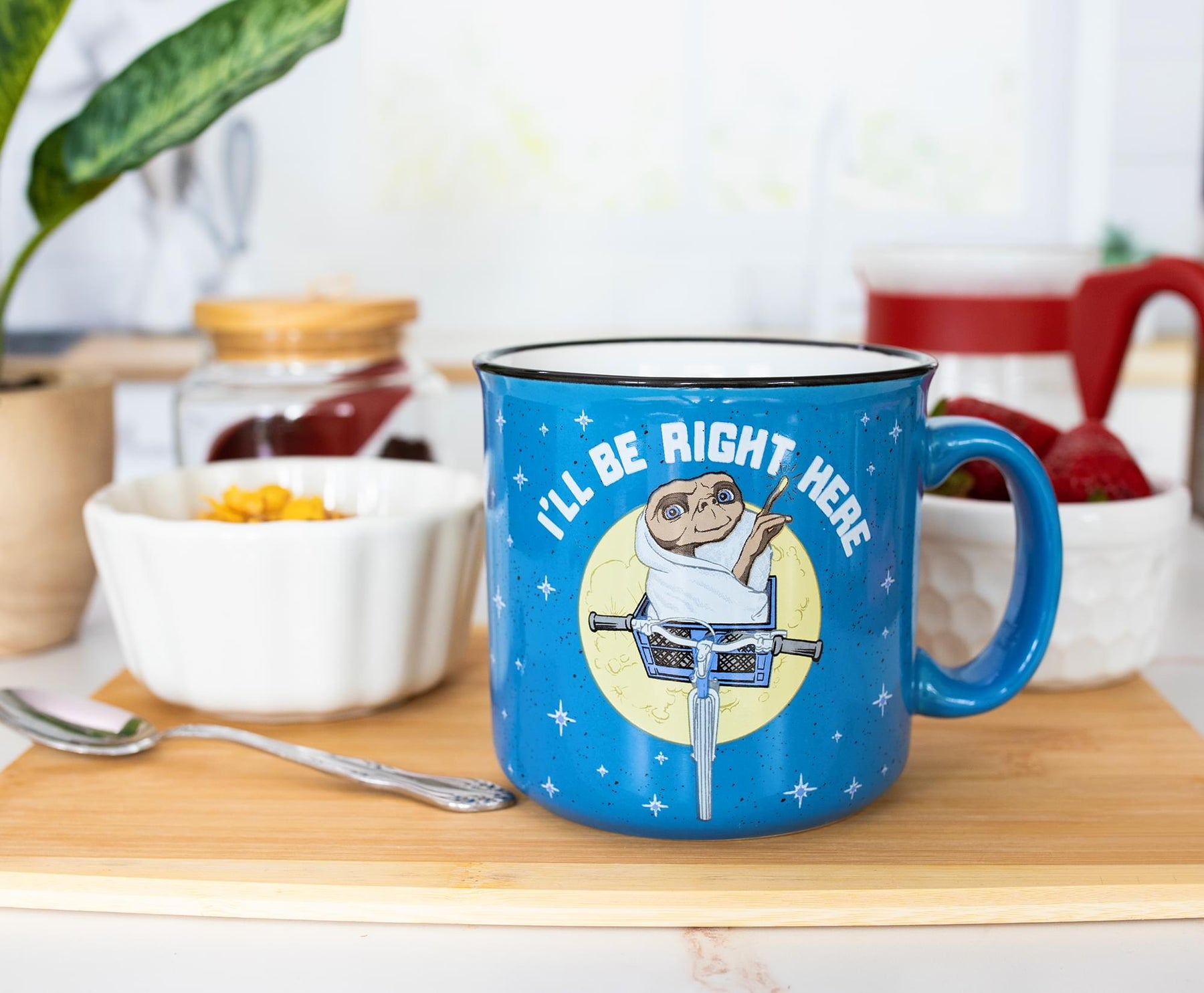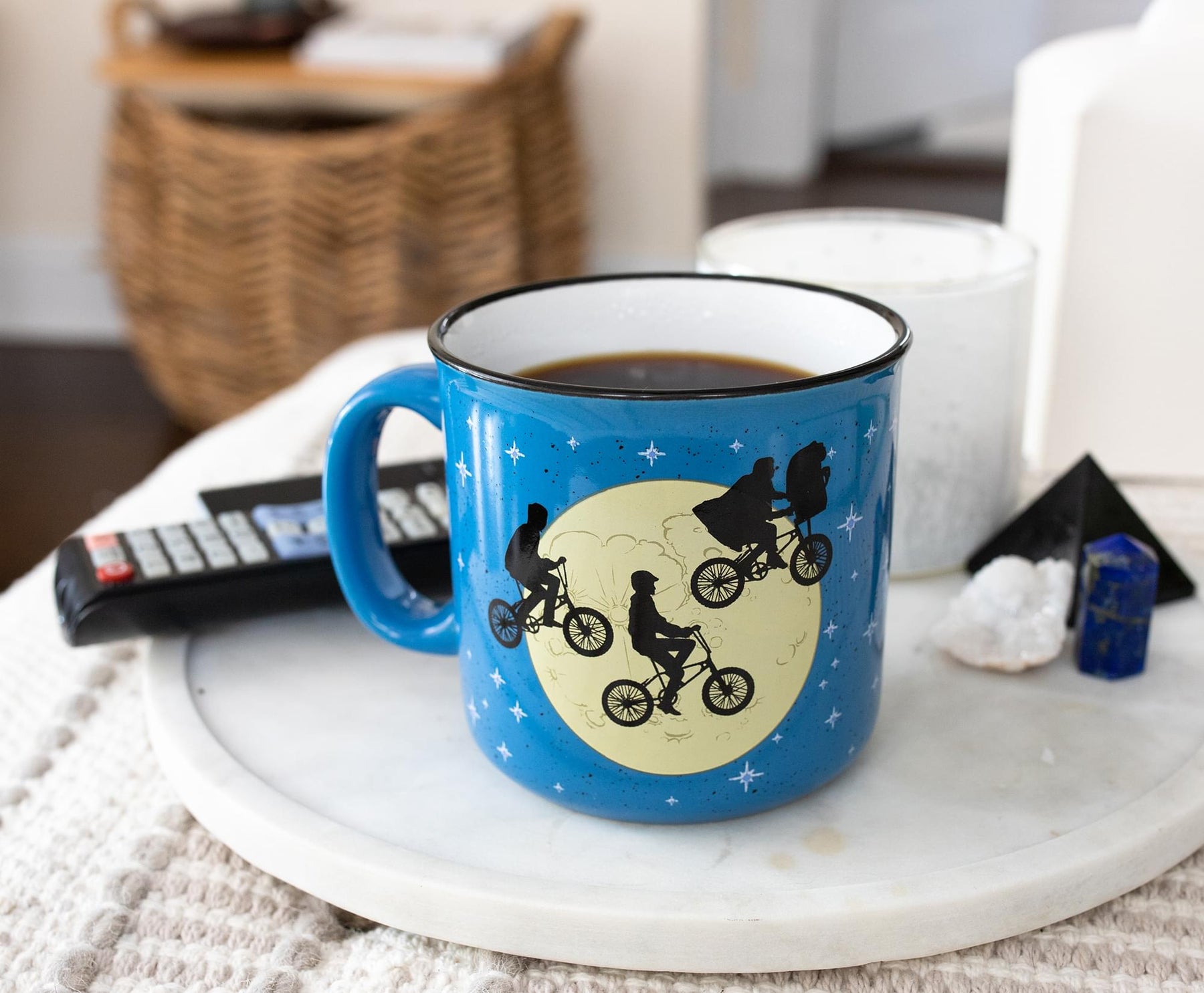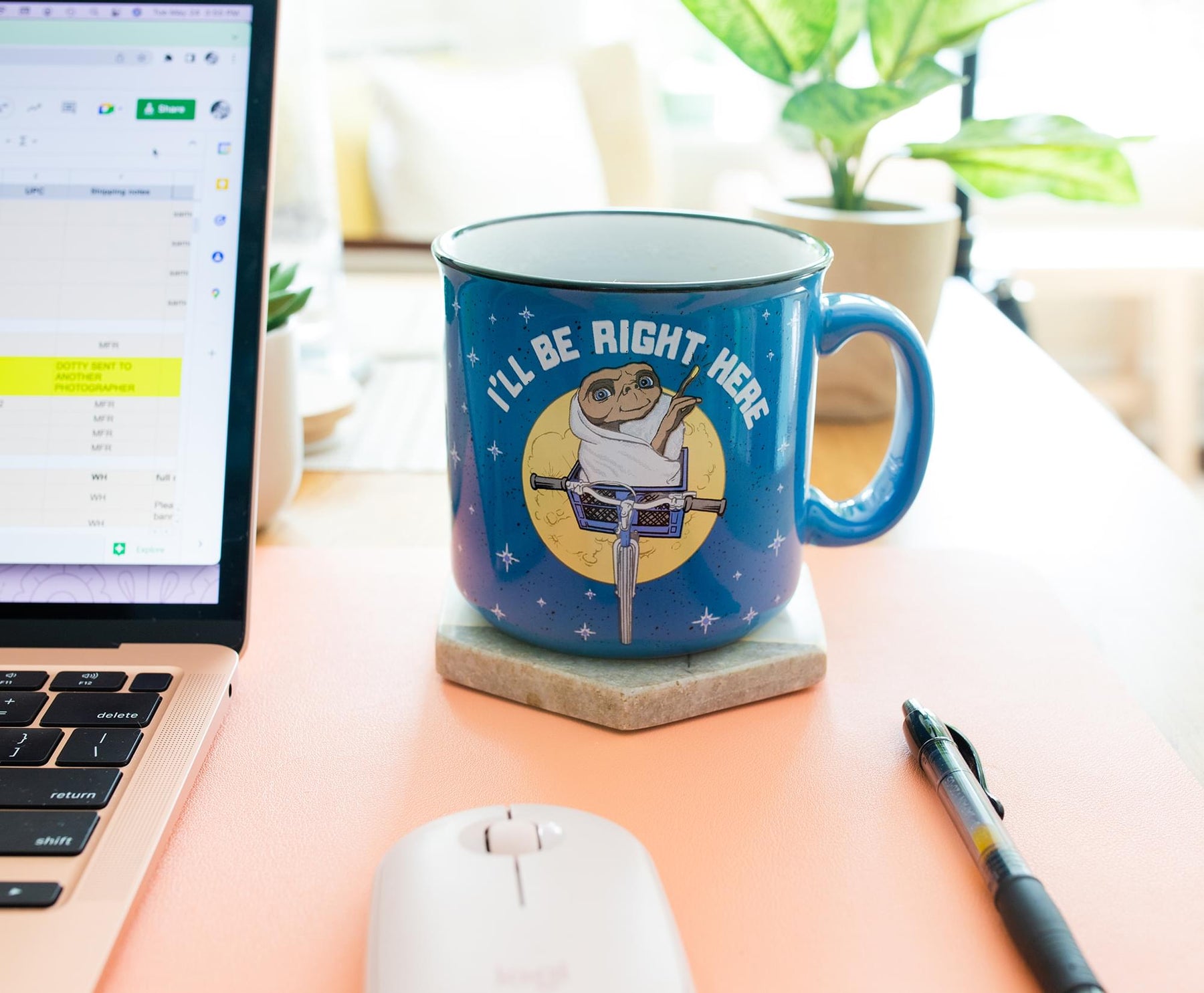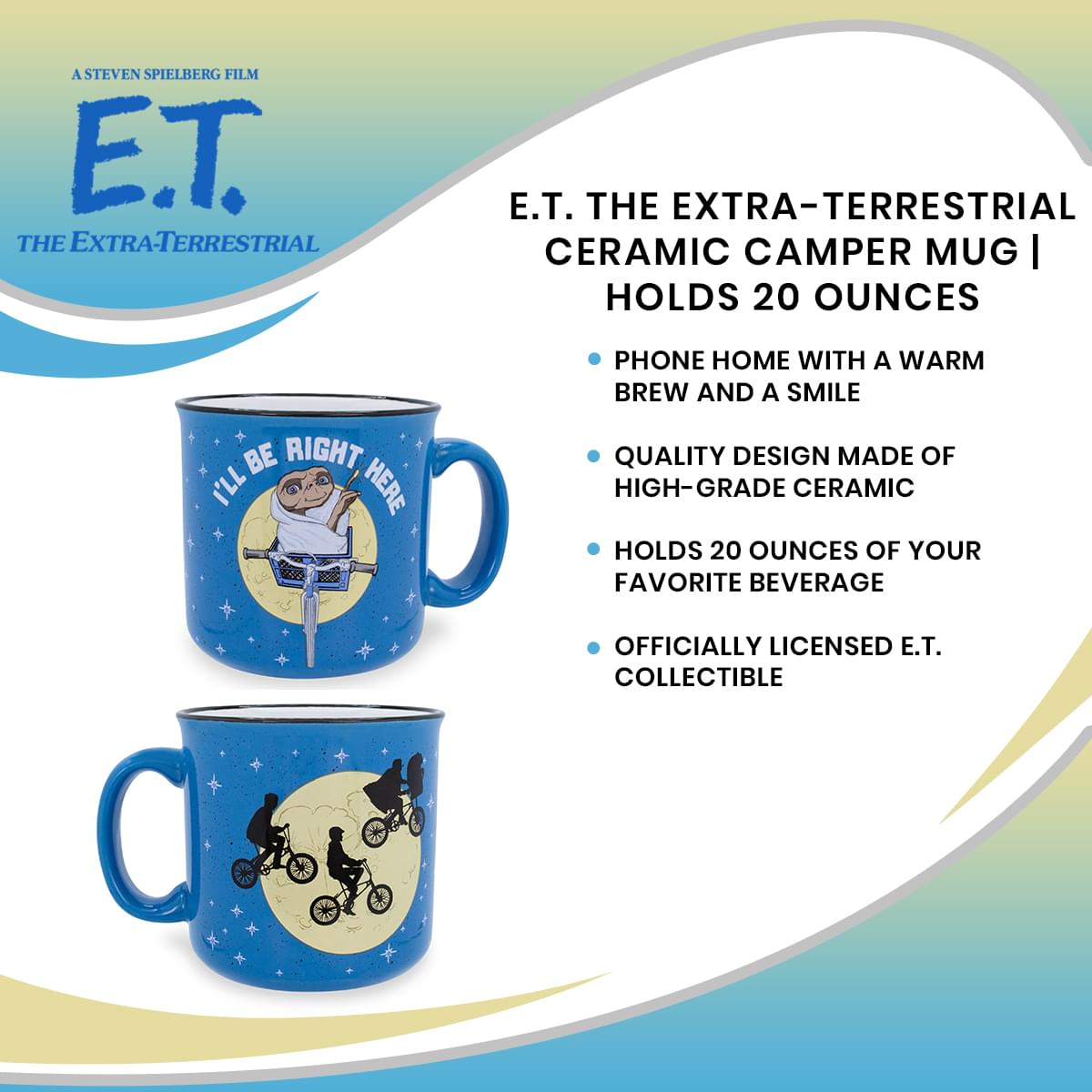 E.T. The Extra-Terrestrial Ceramic Camper Mug | Holds 20 Ounces
PHONE HOME FOR A WARM BREW: Elliot and Gertie's adventures continue with this exclusive camper mug. Inspired by Steven Spielberg's classic sci-fi adventure E.T. the Extra-Terrestrial to bring you those cosmic feels.
OUT OF THIS WORLD: The friendly E.T. is bringing refreshments to your planet in this galactically awesome coffee mug. Features the gentle alien visitor riding inside a bike basket and the iconic quote, "I'll Be Right Here."
IMPRESSIVE, LONG-LASTING QUALITY: This BPA-free ceramic mug is made for everyday use to accompany all of your cosmic adventures. Easy to clean and maintain, it's suitable for both microwave and top-rack dishwasher.
SHARE A DRINK WITH AN EXTRATERRESTRIAL: A little something for when you and your Brodo Asogian buddy need a refreshment. This camper mug generously holds up to 20 ounces of your preferred hot or cold Earthly beverages.
OFFICIAL E.T. COLLECTIBLE: You'll "be good" with this officially licensed camper mug from E.T. the Extra-Terrestrial. Science fiction enthusiasts and cinephiles can take a stroll down memory lane with a warm brew in hand.
E.T. PHONE HOME
Relive one of the most iconic scenes from Steven Spielberg's E.T. the Extra-Terrestrial with this exclusive coffee mug.
One side features E.T. tucked in a bike basket and using his telekinesis to soar across a moonlit sky. The heartwarming line "I'll Be Right Here" curves around the top of the graphic. The opposite side features a silhouette of Elliot and his friends flying on their bicycles to evade authorities. The speckled camper mug features starry elements with a glossy blue finish and a black rim.
REFRESHMENTS FROM YOUR HOME PLANET
Befriend a visitor from another world over a warm brew. Not even gravity can hold you down with this ceramic mug in hand that brings a little nostalgia to every sip.
Perhaps you prefer something a little sweeter to the taste of coffee. Dump a bag of peanut butter candies and treats inside the mug to satisfy your sweet tooth. (We hear it's a favorite among Brodo Asogians.) Let your imagination take flight with this officially licensed collectible from E.T. the Extra-Terrestrial.
CARE INSTRUCTIONS
Easy care
Top-rack dishwasher safe
Microwave safe