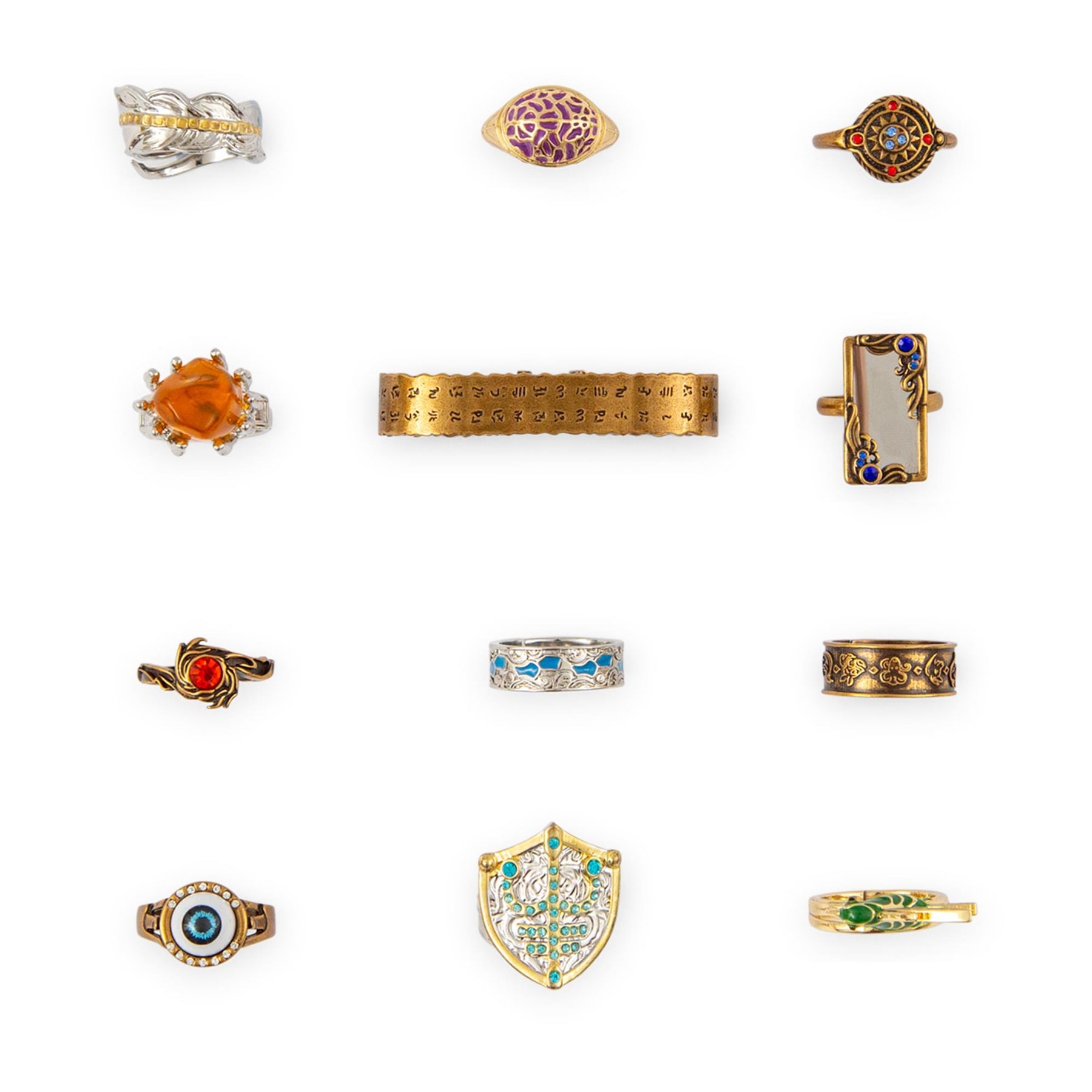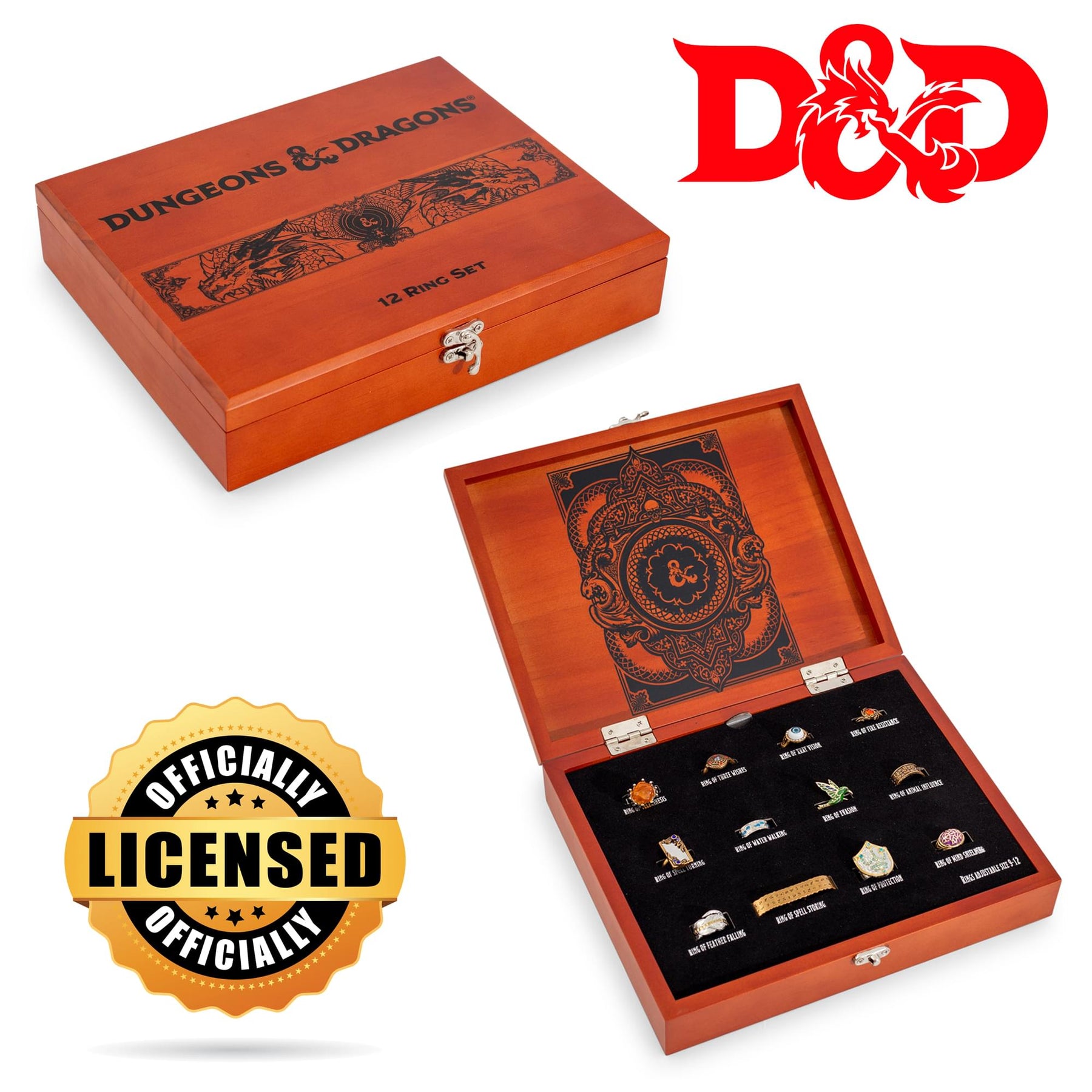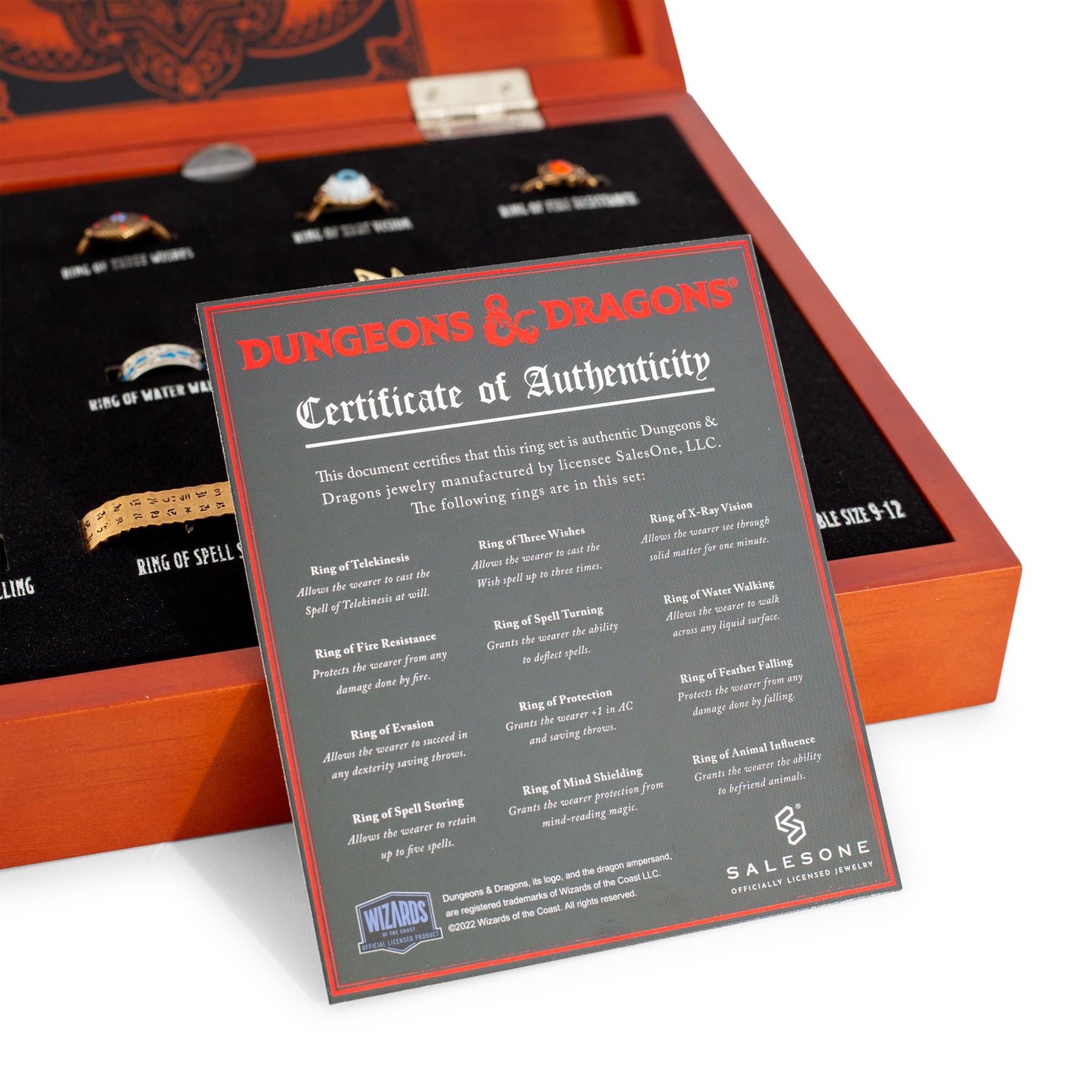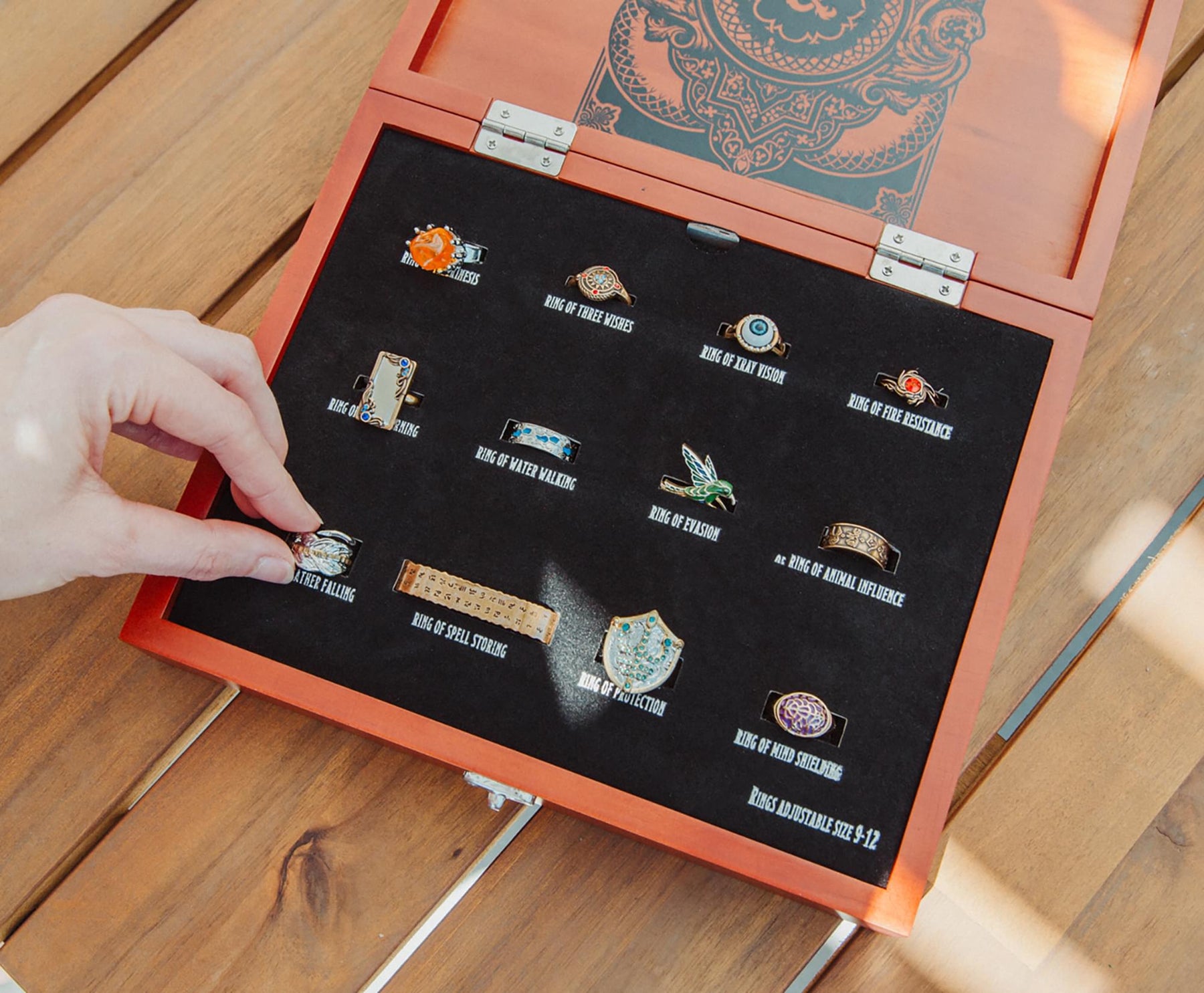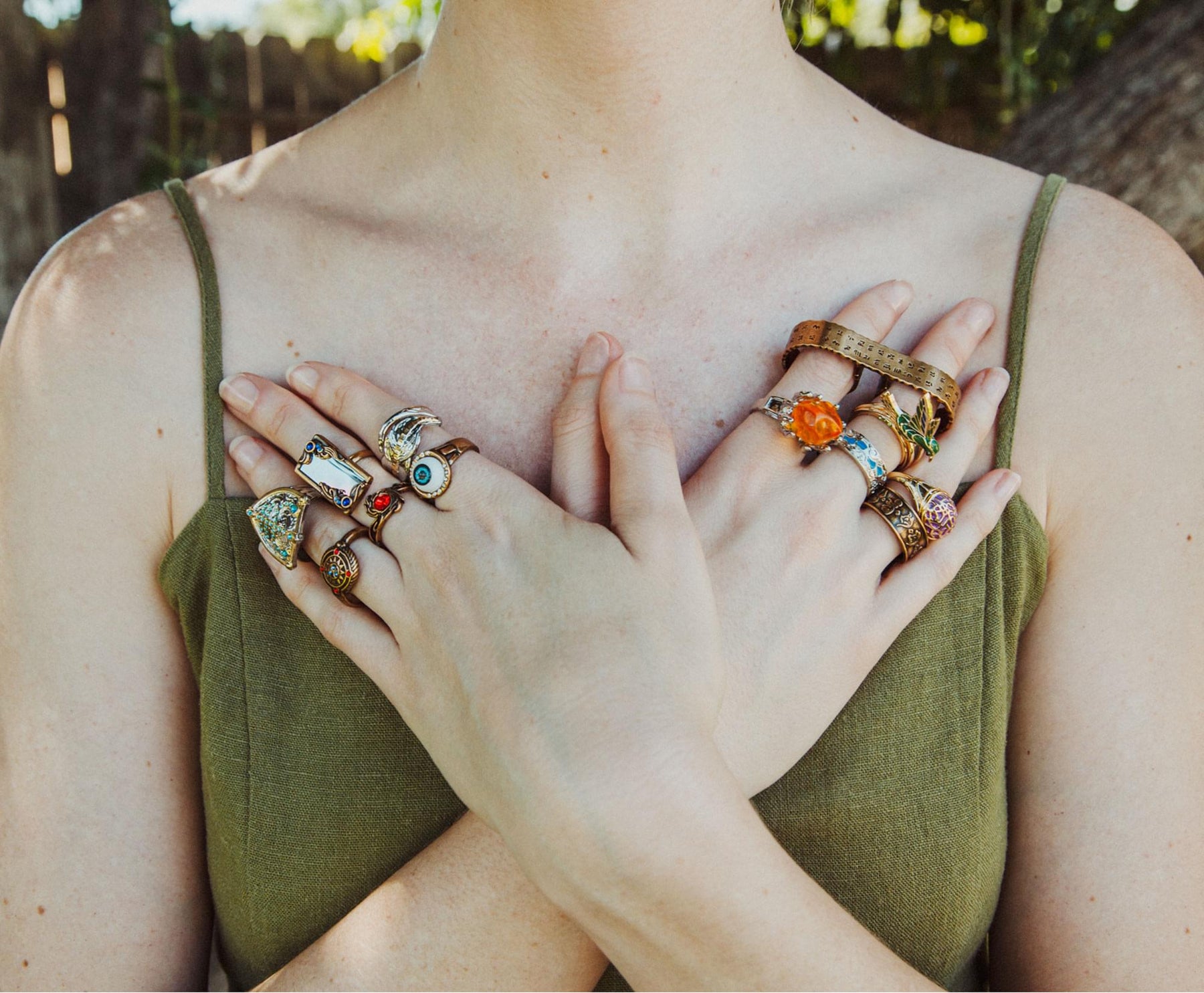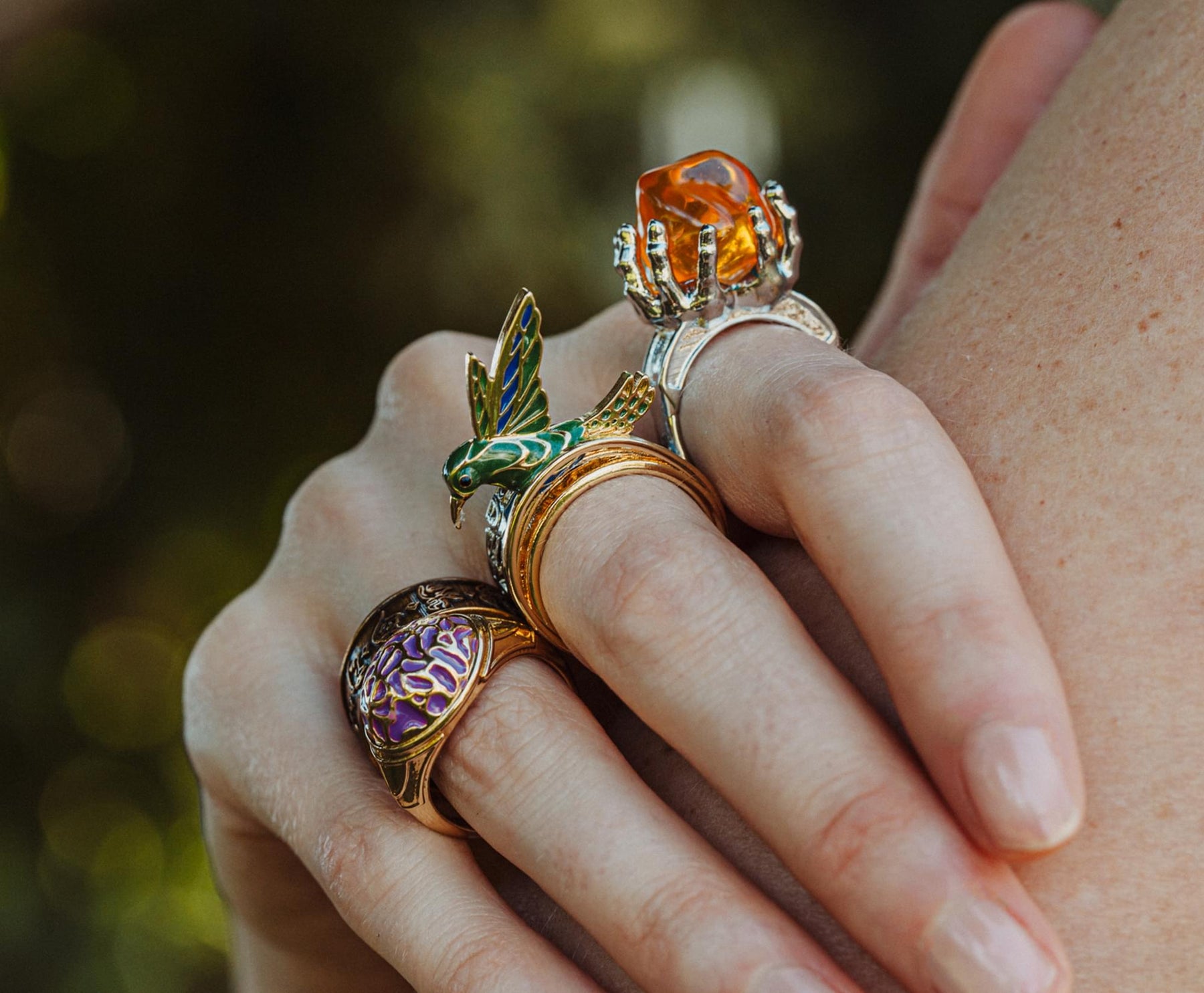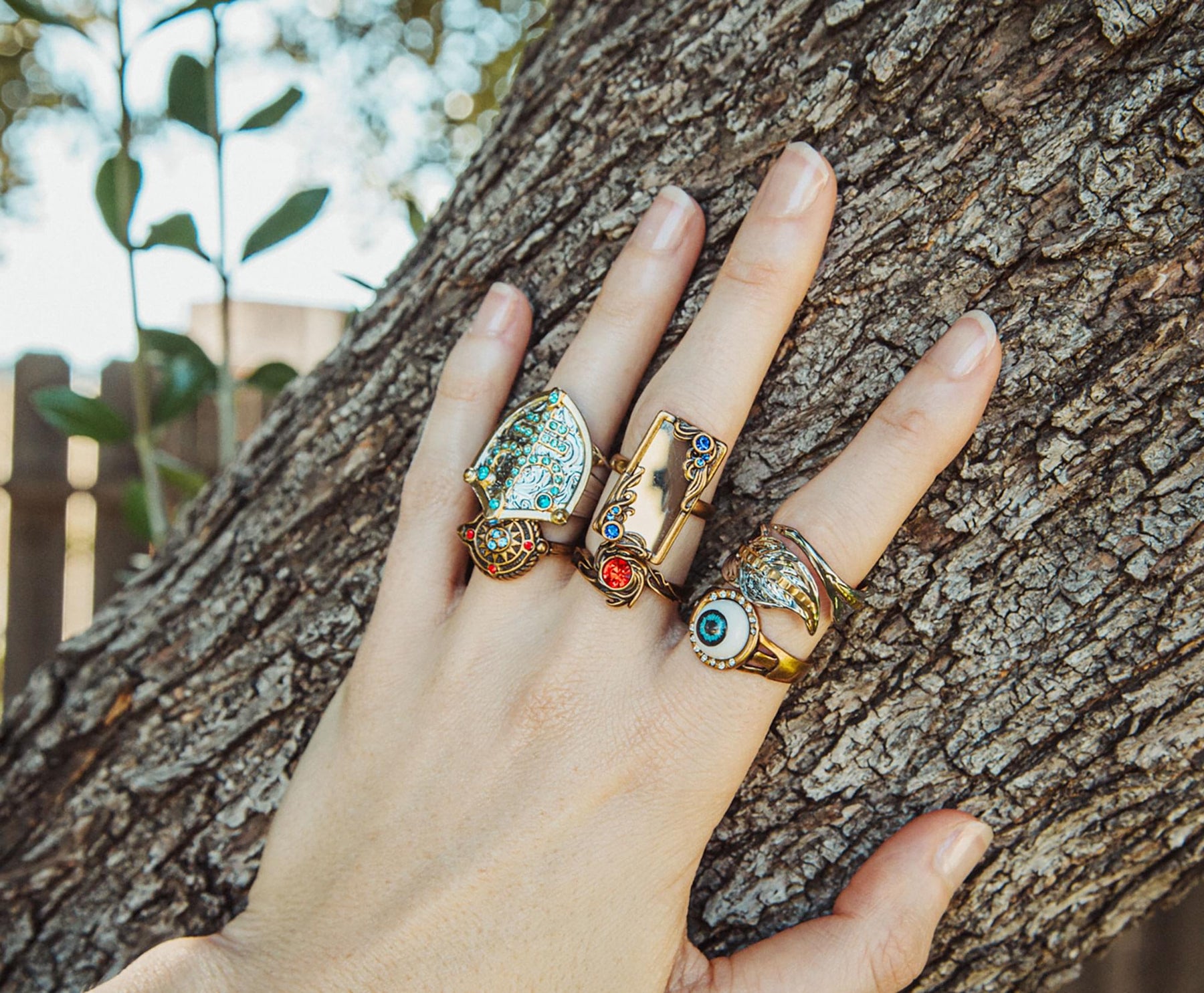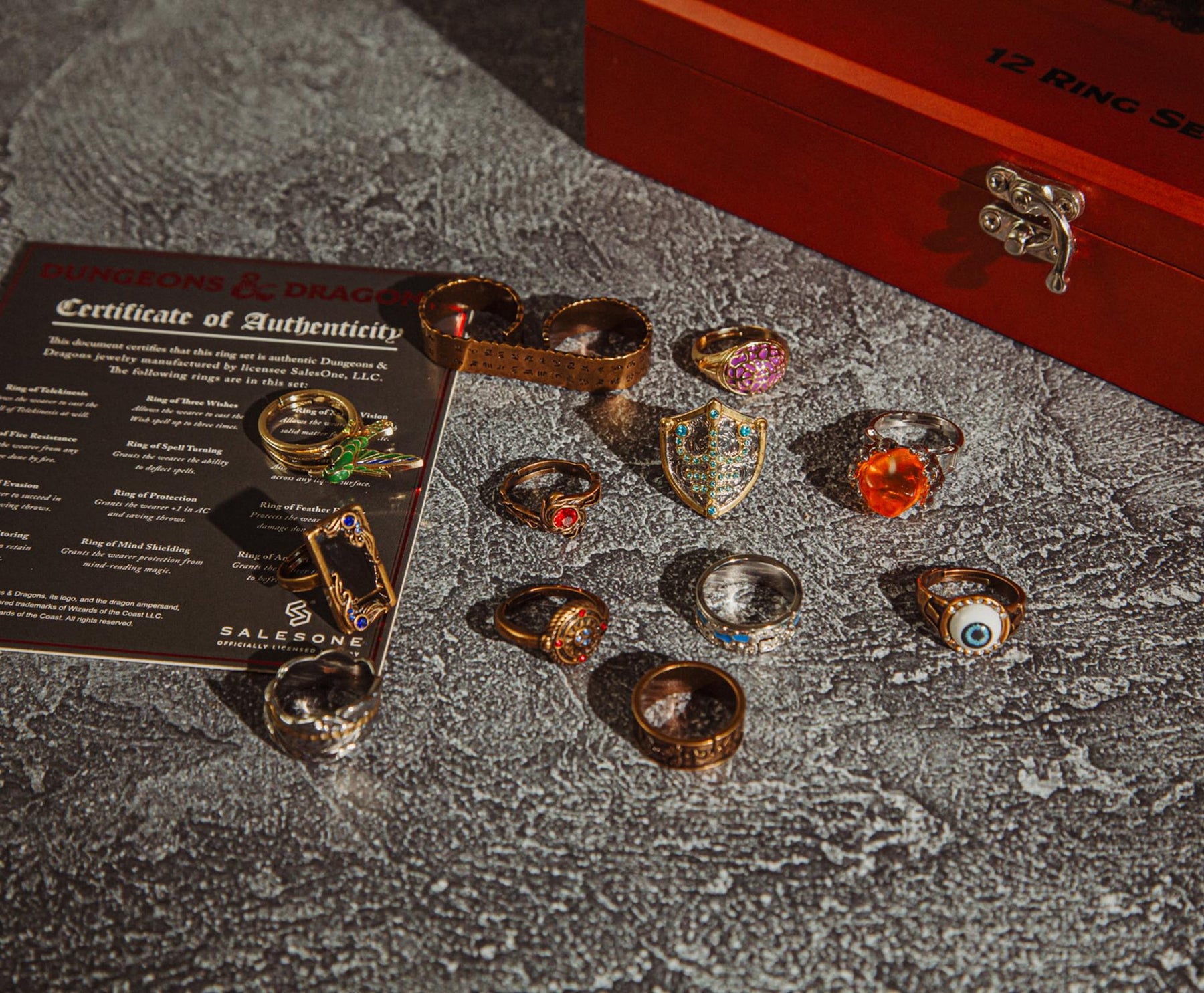 Dungeons & Dragons: Honor Among Thieves 12-Piece Brass Ring Set Replica
SCORE A CRITICAL HIT: Travel to far-off realms with this ring set replica from Dungeons & Dragons: Honor Among Thieves based on the popular fantasy roleplaying game. No epic quest would be complete without this magical jewelry in your inventory.
PICK YOUR POWER: From fire-breathing dragons to bottomless pits, this brass ring set ensures you're prepared for whatever monster or predicament you encounter. Choose from 12 unique rings that are imbued with magical style to aid in your adventures.
FOR HALF-ELVES AND HUMANS ALIKE: Whether you're a dwarf or tiefling, each ring is adjustable from sizes 9-12. Perfectly suited to the wearer to ensure the rings won't accidentally slip off in combat while activating their exclusive spells.
SPELLBINDING QUALITY: Bring your D&D adventures to life with this ring set, constructed of durable brass metal for dungeon-crawling use. Highly detailed accents reflect each ring's power, allowing for easy identification on challenging campaigns.
OFFICIAL DUNGEONS & DRAGONS COLLECTIBLE: Fun fantasy adventures await with this officially licensed Dungeons & Dragons ring set to start your journey. Wear these rings to your next campaign or for everyday wear to cast a stylish spell on your day.
POWER UP YOUR FANTASY
Complete your quest with this brass ring set replica inspired by Dungeons & Dragons: Honor Among Thieves.
Whether you're a bard, barbarian, sorcerer, or thief, this collection of wondrous rings will help you finish your next campaign in style. With 12 unique rings inspired by the immersive world of Dungeons & Dragons — each bestowed with a magical power — you'll never run out of tricks to turn the tide of battle.
A RING FOR EVERY ENCOUNTER
Housed in a handsome collector's box worthy of any treasure-seeking adventurer, this expansive set includes the rings of Telekinesis, Three Wishes, X-ray Vision, Fire Resistance, Spell Storing, Spell Turning, Evasion, Protection, Water Walking, Feather Falling, Mind Shielding, and Animal Influence.
SPELLBINDING TOOLS OF THE TRADE
Is that raging owlbear causing you trouble? Perhaps the ring of Animal Influence can help. Are pesky hobgoblins behind that door? Time to wear the X-ray Vision ring and find out. Made of brass, each adjustable ring has the right power to get you through your next arduous adventure.
Score a critical hit when you level up your fantasy collection with this officially licensed Dungeons & Dragons prop replica.
Read All About It on Our Blog
Trending Geek