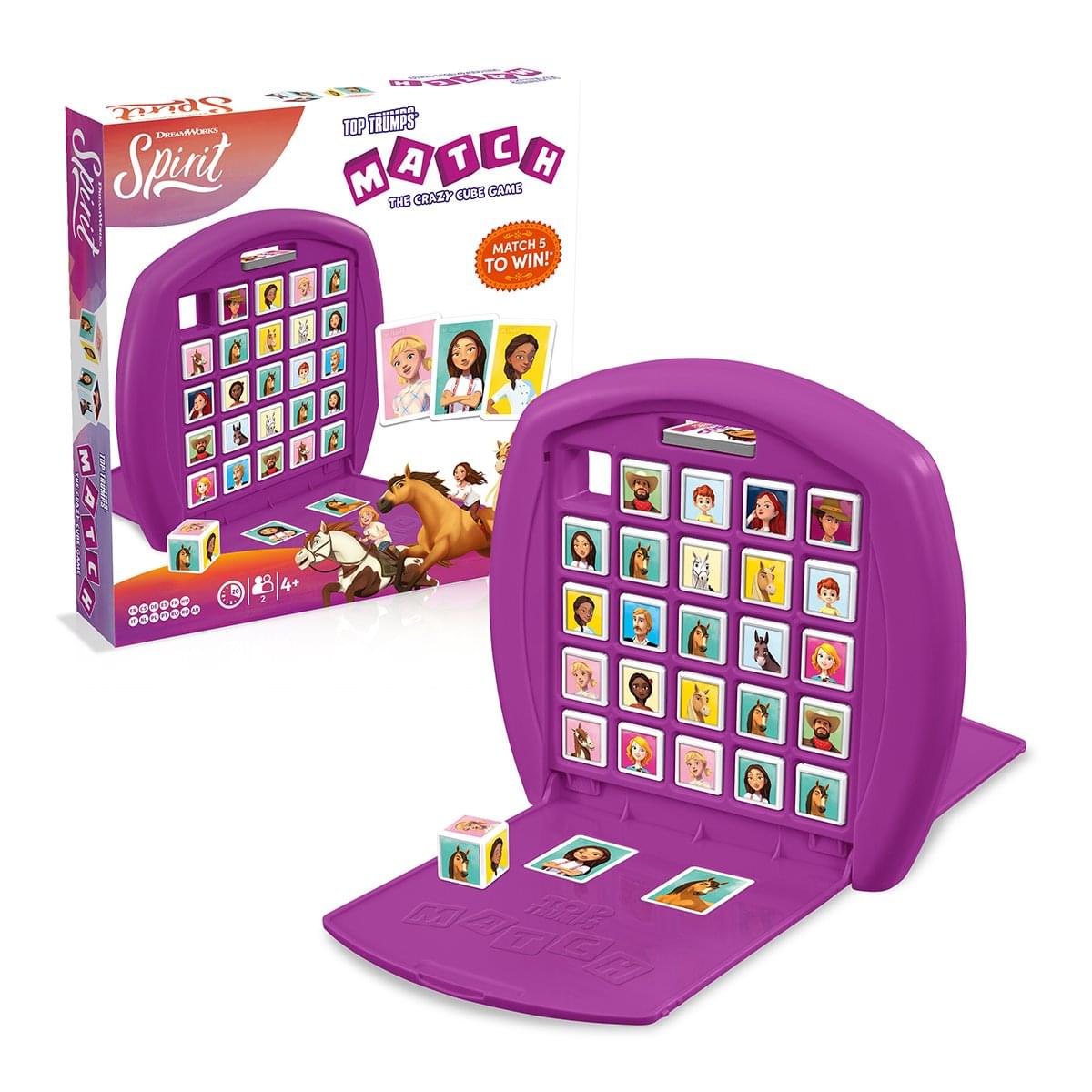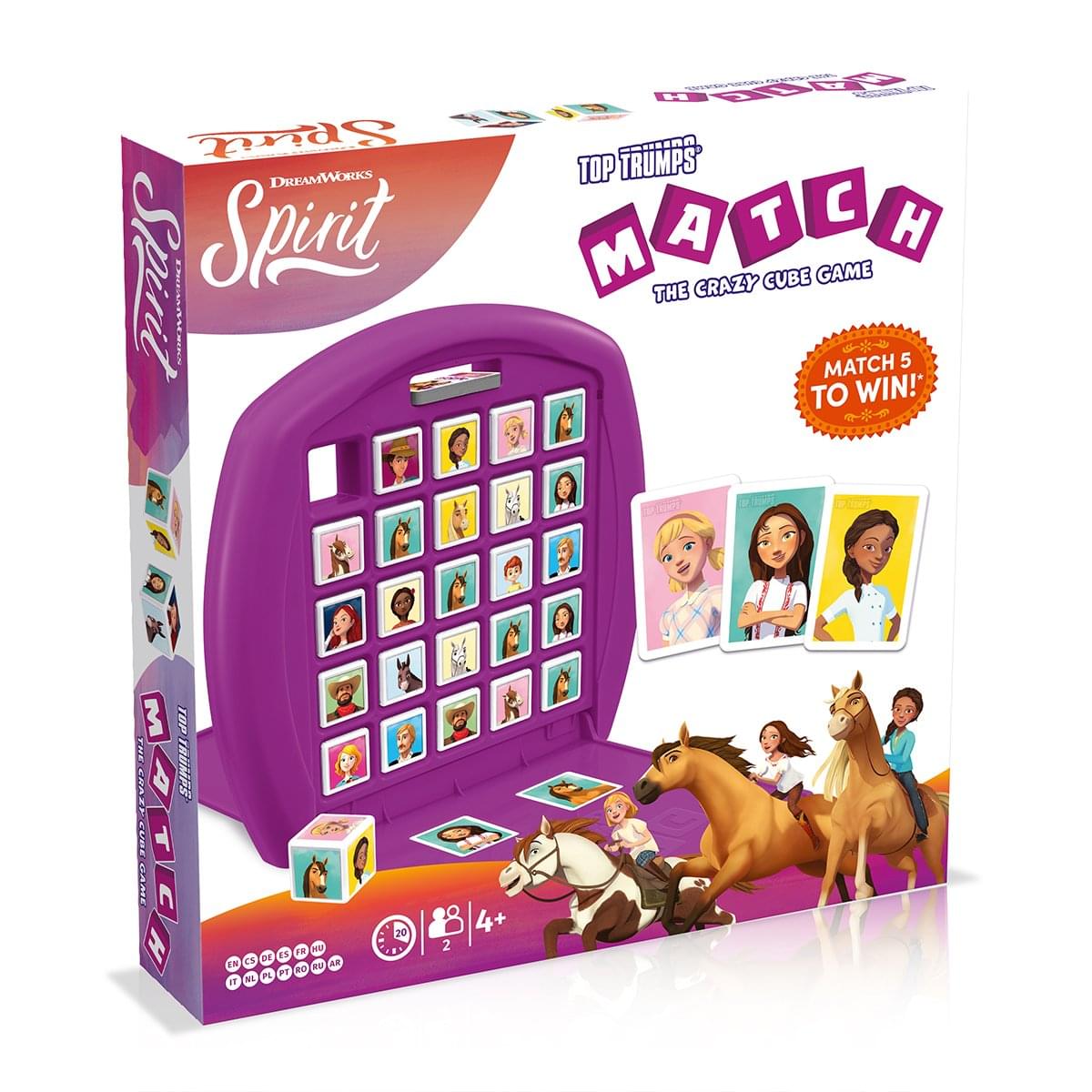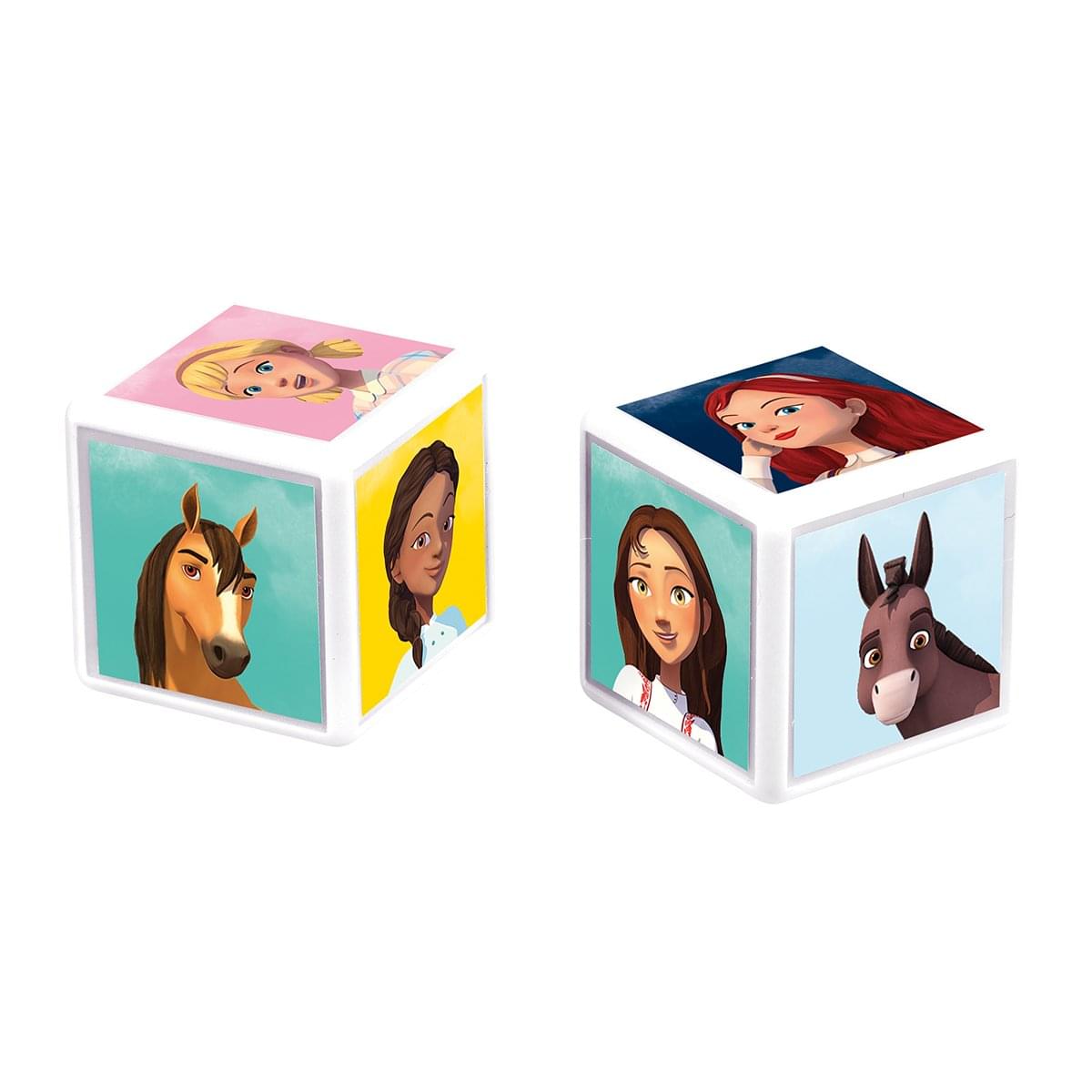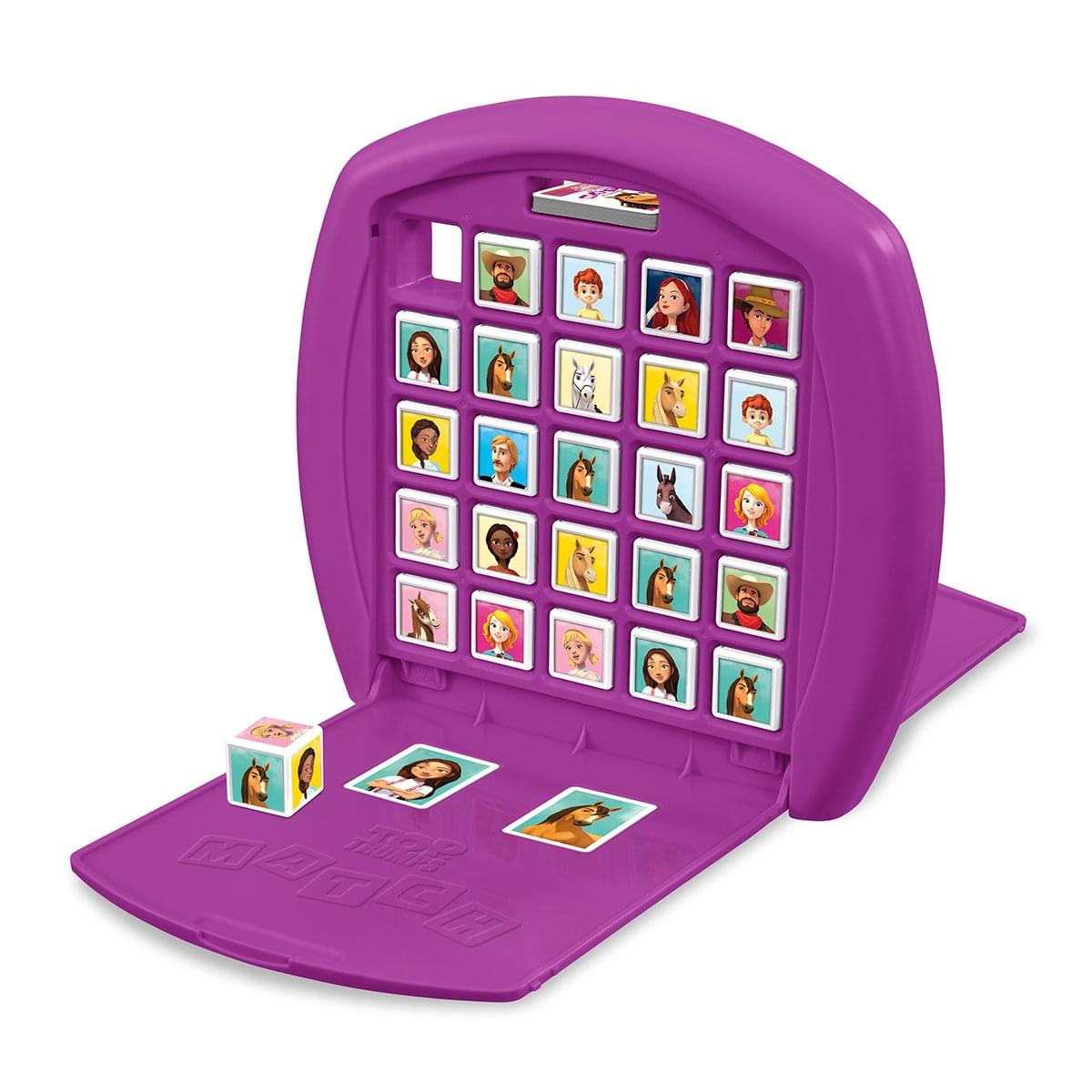 Dreamworks Spirit Untamed Top Trumps Match | The Crazy Cube Game
TOP TRUMPS MATCH: The Crazy Cube Game gets an equine makeover! Be the first to match five Spirit characters in a row – horizontally, vertically or diagonally
BUT WAIT! Can your opponent steal the game? Turn over the Top Trumps card to reveal if they can take the match and win the game!
ICONIC CHARACTERS: Play with 15 of your favorite characters, including Lucky, Pru and Abigail!
PLAY ANYWHERE: Easy to set up and pack away, Top Trumps match comes in a handy self-contained plastic case - play anytime, anywhere!
Join Lucky, Pru, Abigail, Spirit, Boomerang and Chica Linda in this beautiful new Spirit edition of Top Trumps Match: The Crazy Cube Game. Be the first to line up a row of five of the same character by knocking cubes out of the game grid and inserting new ones. Play strategically to knock out your opponents cubes and you could be the first to win with a row of five! But the game's not over yet. If your opponent's Top Trumps card matches your row, they can snatch the match! Play with all of the best characters from the Dreamworks movie Spirit Untamed, like Equuleus, Maricela, Milagro, Snips and Senor Carrots. With 25 character cubes and 15 mini Top Trumps cards, the game grid folds up into a stylish and handy carry case, so you can play anywhere: out in the fields, on the road or at the stables. Time to saddle up!
Read All About It on Our Blog
Trending Geek