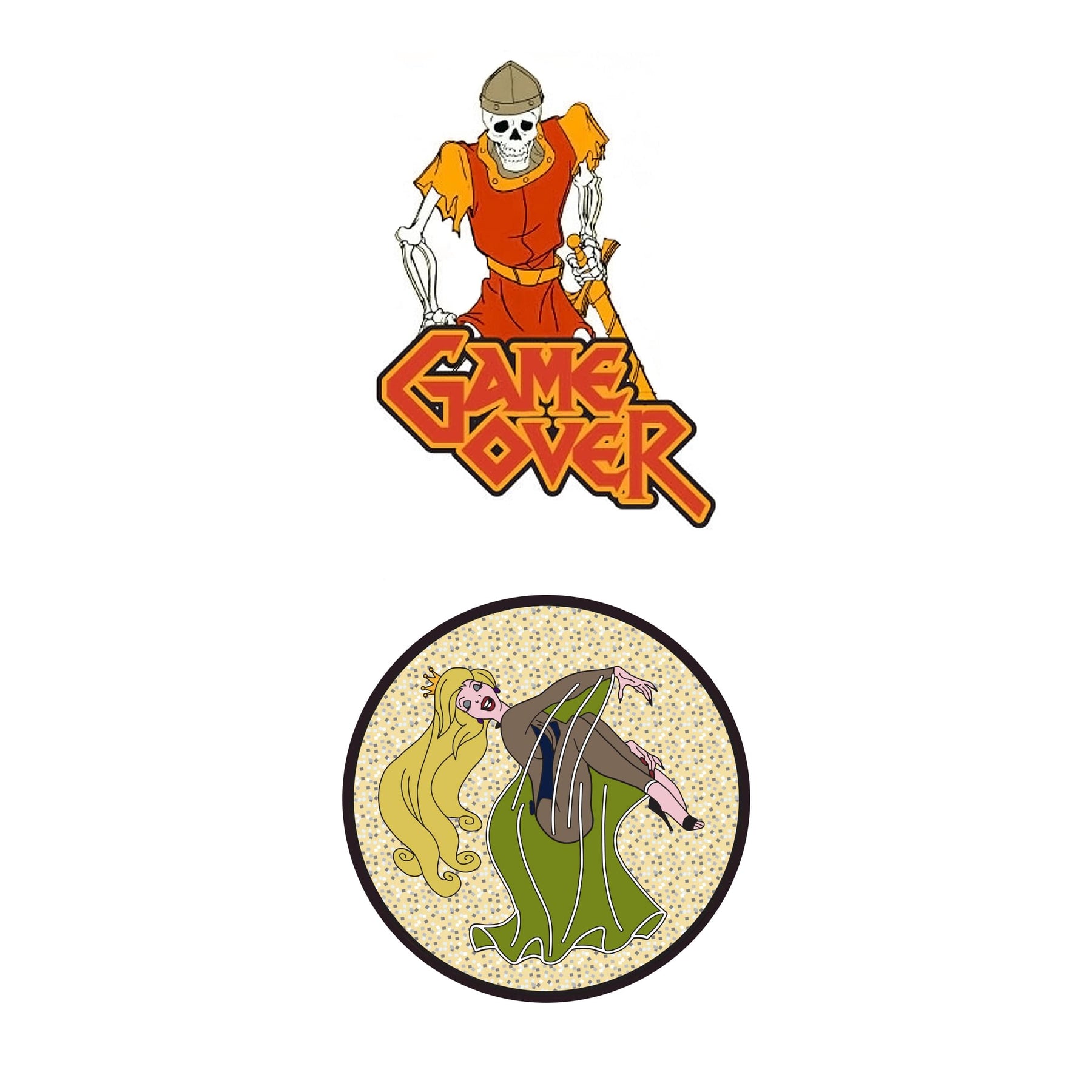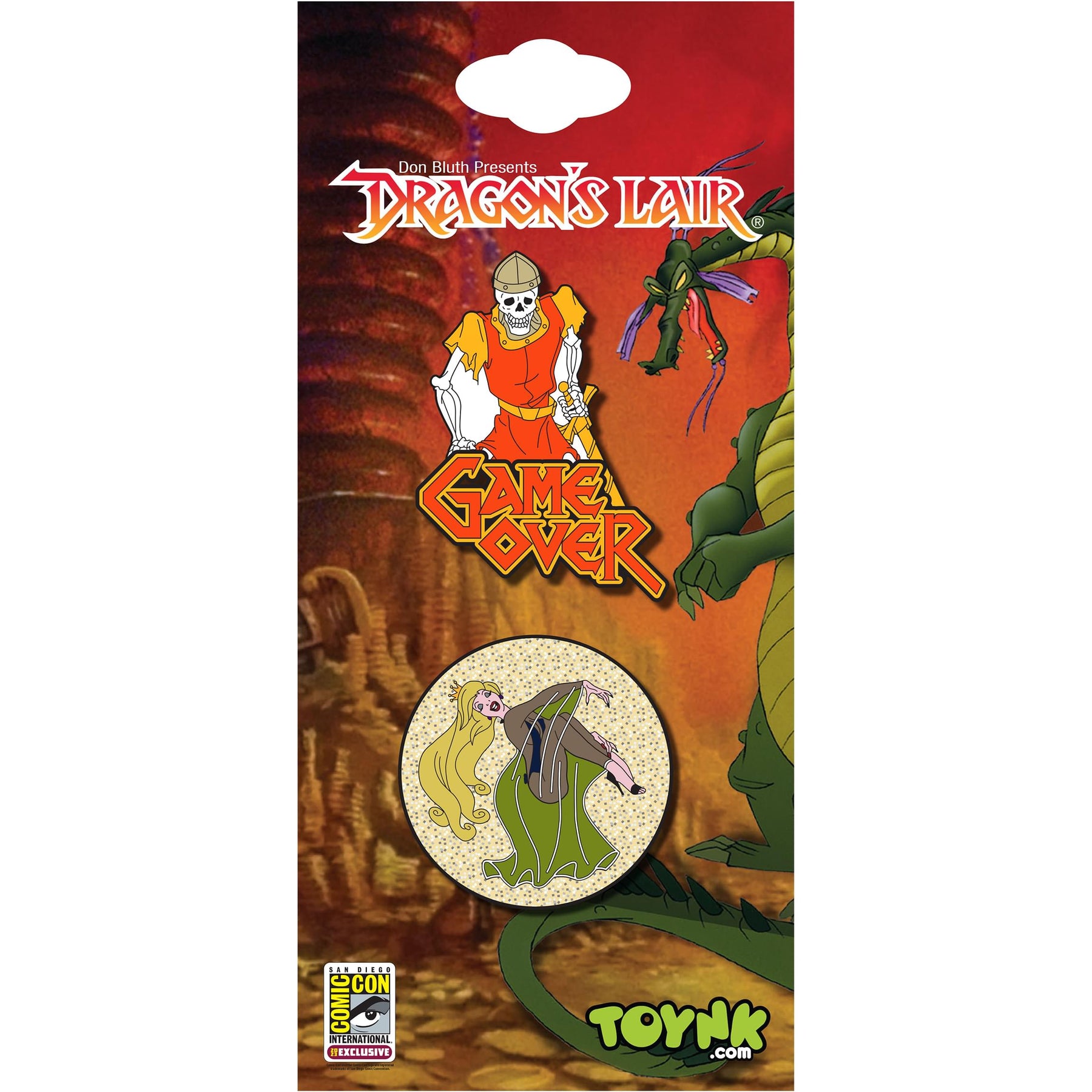 Dragon's Lair Dirk and Daphne 2-Piece Enamel Pin Set | SDCC 2023 Exclusive
YOUR QUEST AWAITS: Gear up for an epic fantasy adventure with this exclusive collector's pin from Dragon's Lair. Your hero's journey starts with this enamel pin that is limited edition of only 800 pieces.
THE STORY OF A KNIGHT AND PRINCESS: Dirk the Daring meets his classic "Game Over" demise, while Princess Daphne is trapped inside a bubble prison. These enamel pins capture both iconic characters in one epic set for gamers.
HIGH-LEVEL QUALITY: This enamel pin set includes two different character pins. Each features a base metal design with detailed enamel inlay, complete with secure backings for easy attachment and accessorizing.
AN ARCADE CLASSIC: Skip the button mashing and relive the classic tale. Ready to take your video game collection to the next level, this enamel pin set comes neatly presented on a branded cardboard backer for display.
OFFICIAL DRAGON'S LAIR COLLECTIBLE: Experience the adventure for yourself with this officially licensed collector's pin set from the classic arcade game Dragon's Lair. You'll be ready to brave through Mordroc's castle with this SDCC 2023 Exclusive.
LEAD ON, ADVENTURER
Rescue the fair princess from the clutches of the evil dragon with this exclusive Dragon's Lair collector's pin set. Now you can relive the adventure of Don Bluth's critically acclaimed animated arcade game.
Featuring the fearless hero Dirk the Daring and the lovely Princess Daphne, this set captures all the charm of the retro arcade classic. Experience Dirk's iconic "Game Over" death screen, and try to free Daphne as she floats in a magical bubble prison.
START YOUR DUNGEON-CRAWLING JOURNEY
Don't let a few dungeon deaths break your stride. Hit replay and fight for your true love with this action-packed set. These impressive enamel pins are a great way to express your gaming spirit. Proudly display these enamel pins on your helmet, backpack, or whatever magical items you'd like to accessorize for the quest ahead.
Slay the dragon and save the day with this officially licensed pin set from Dragon's Lair. This San Diego Comic-Con 2023 Exclusive is a limited edition run of only 800 pieces.