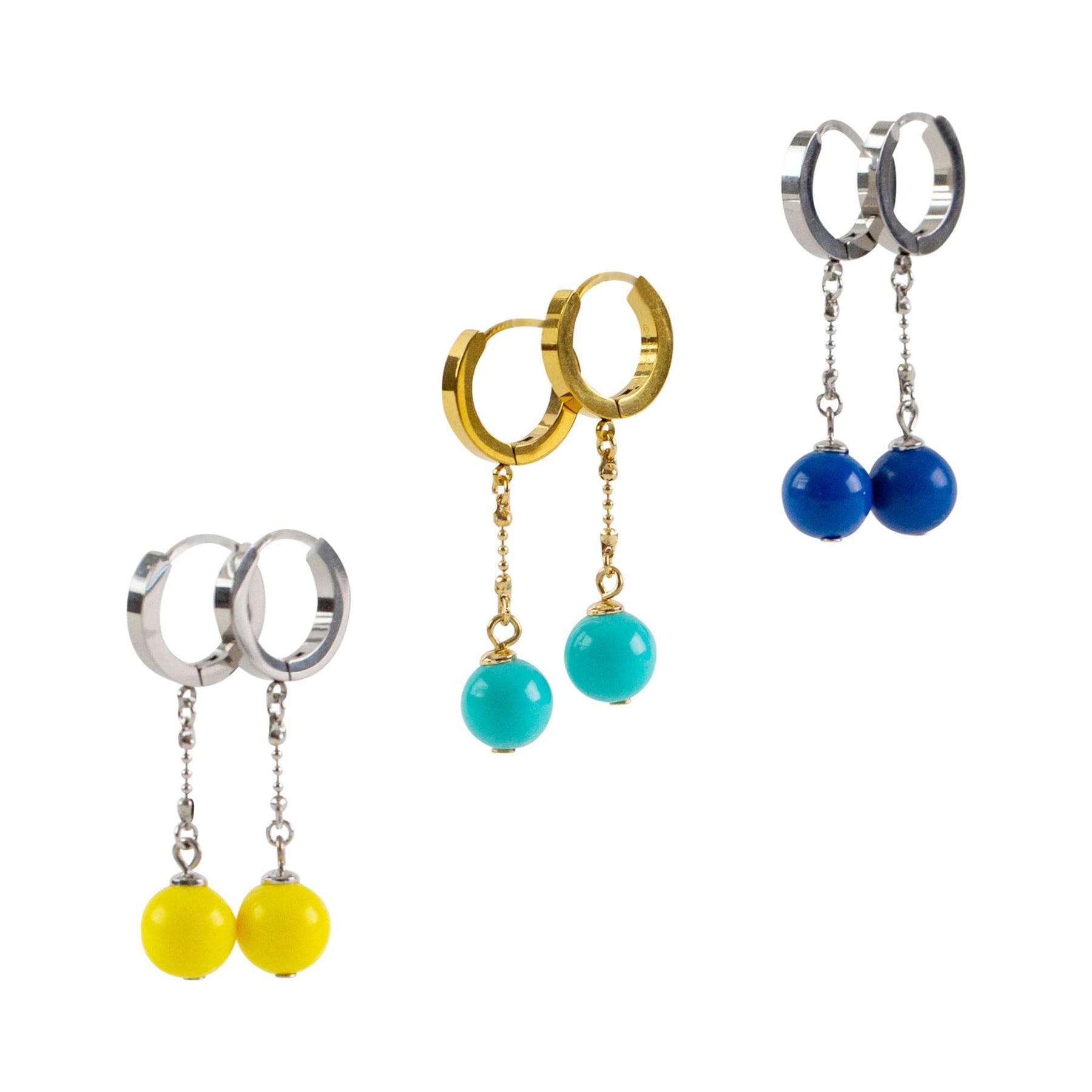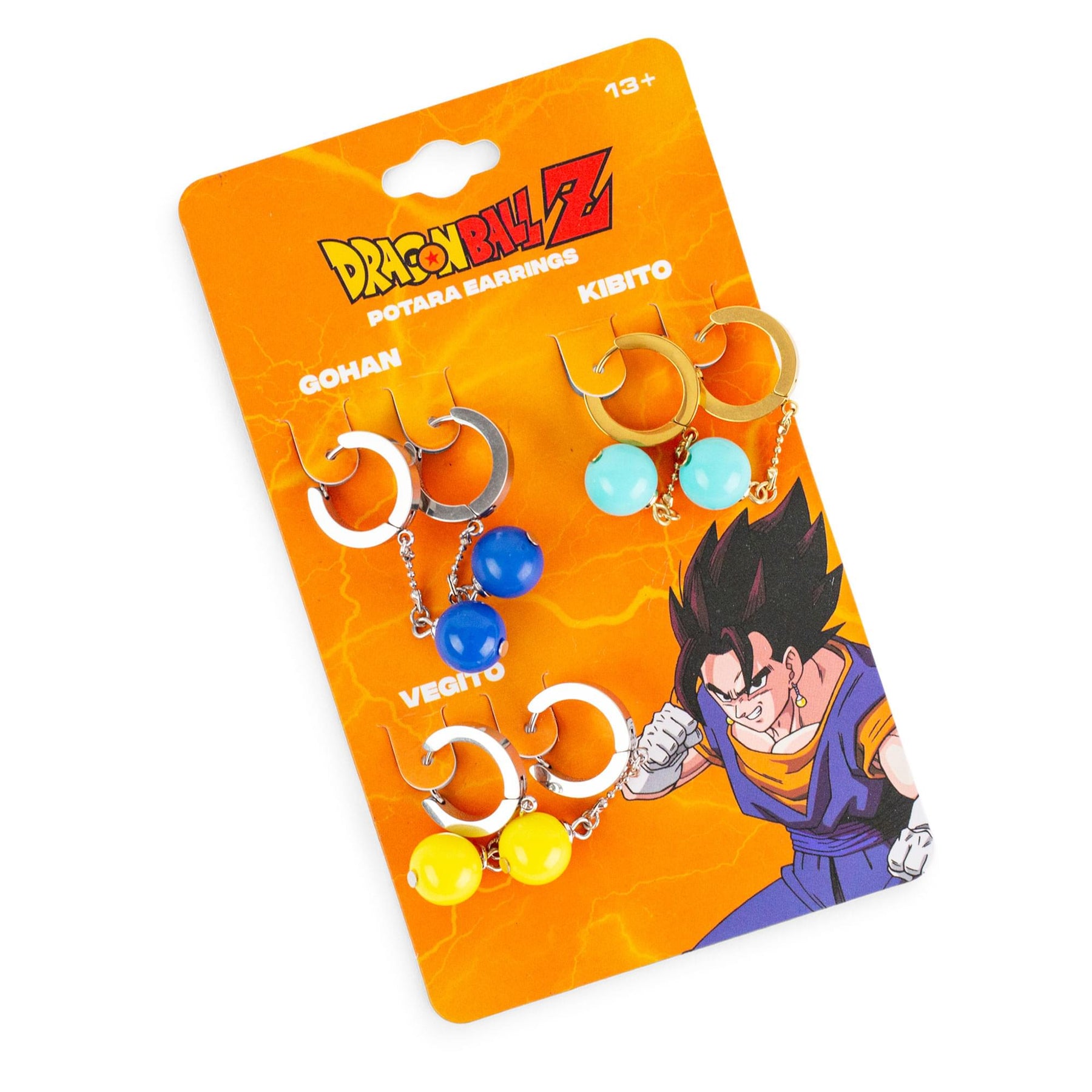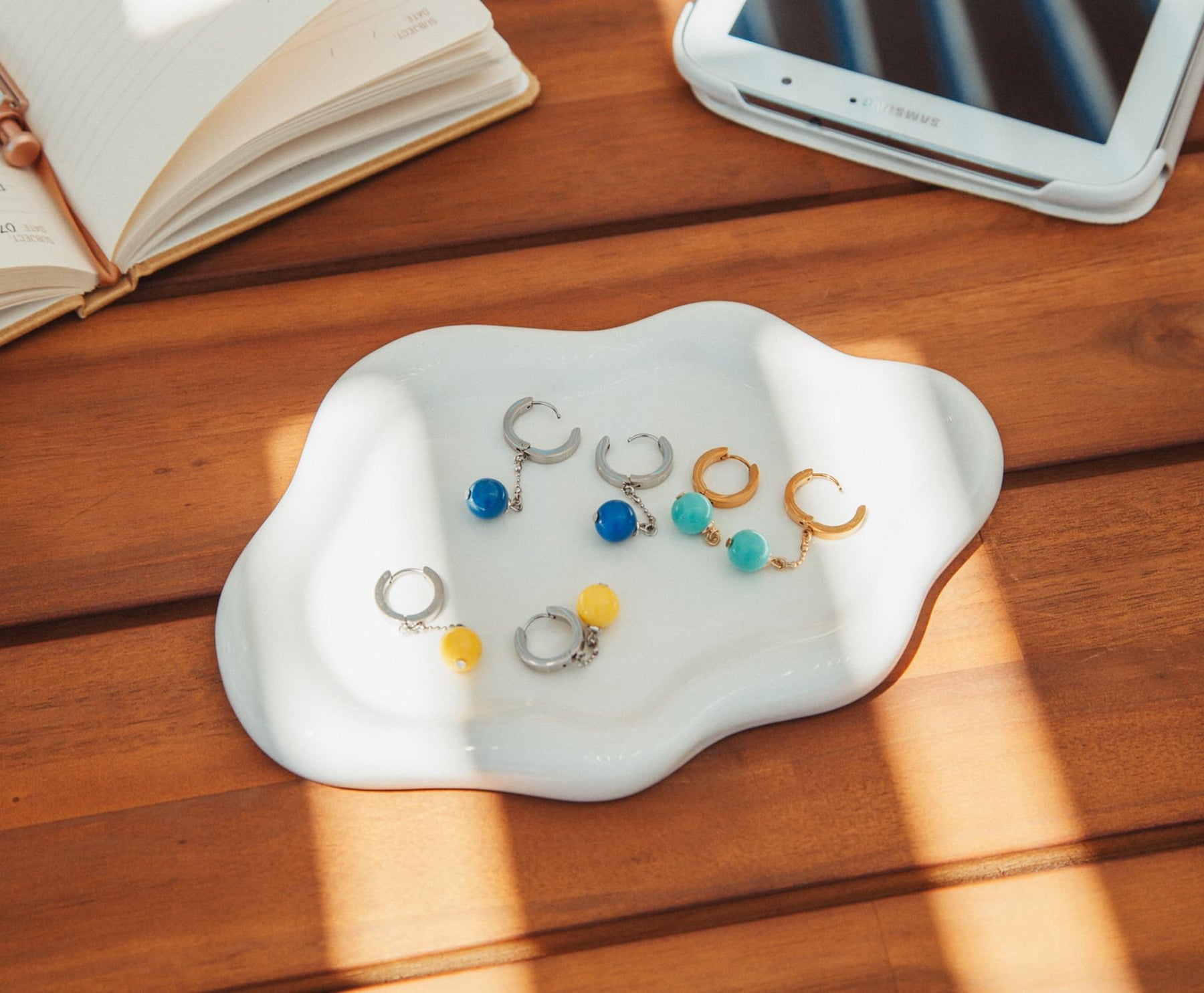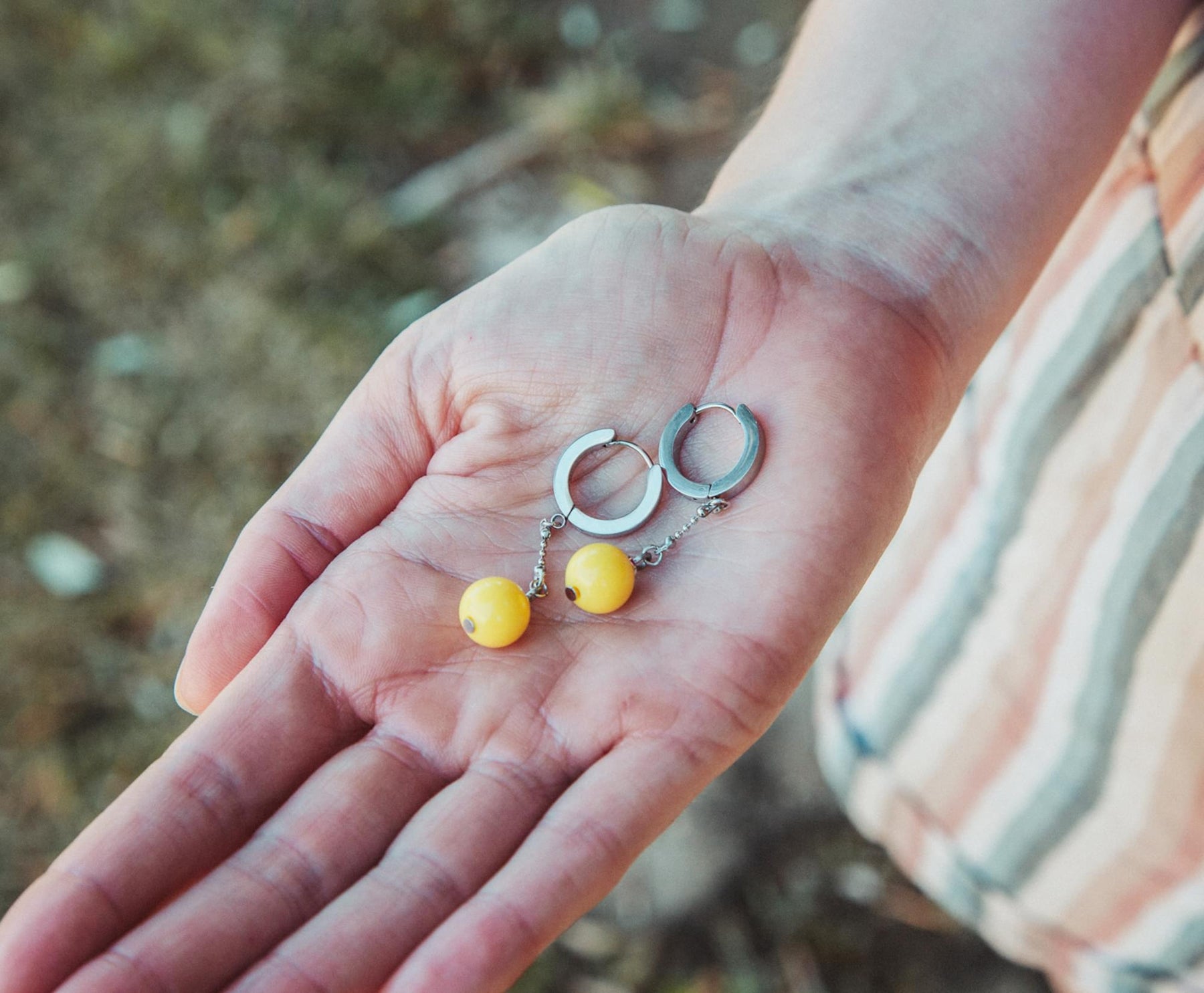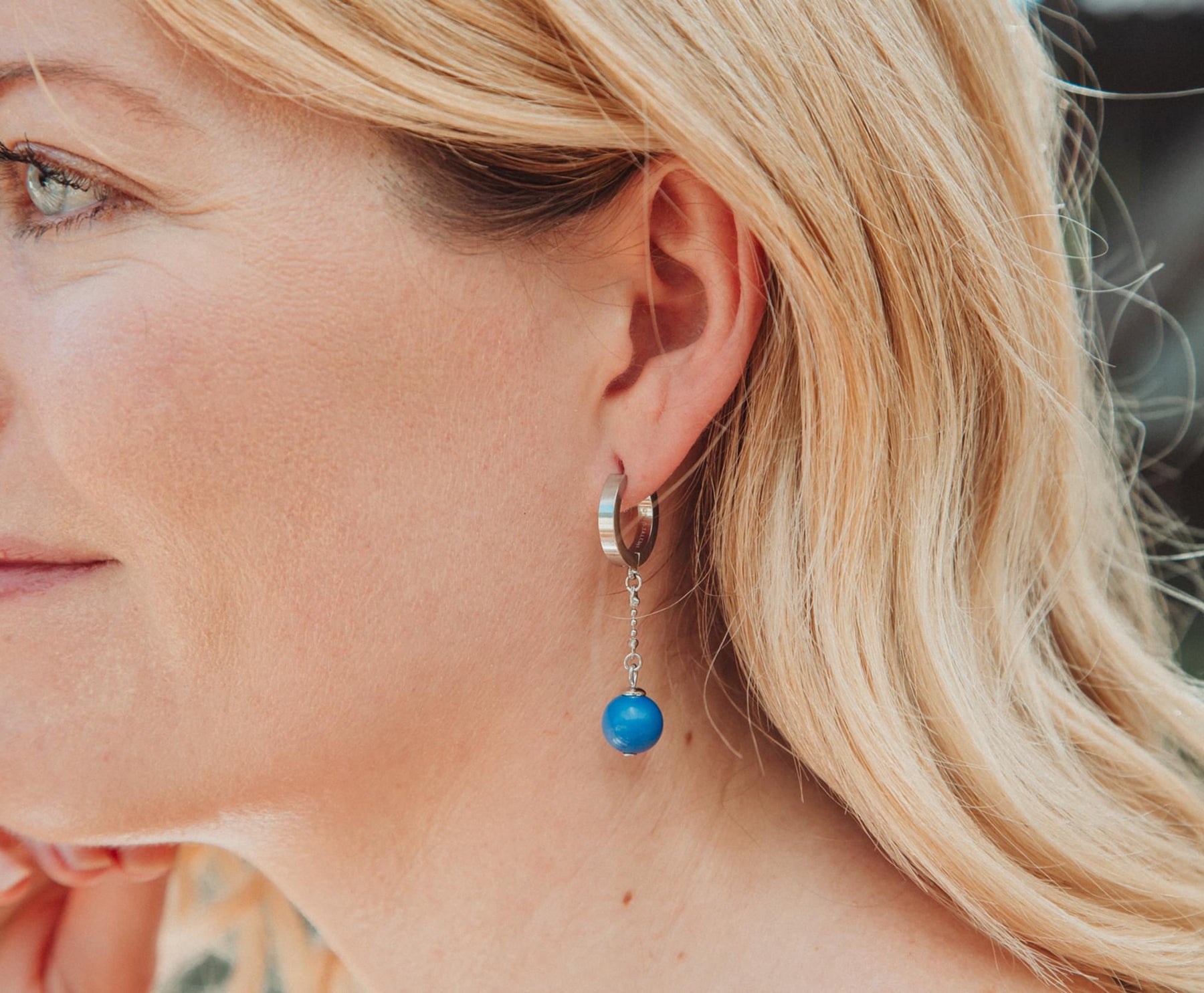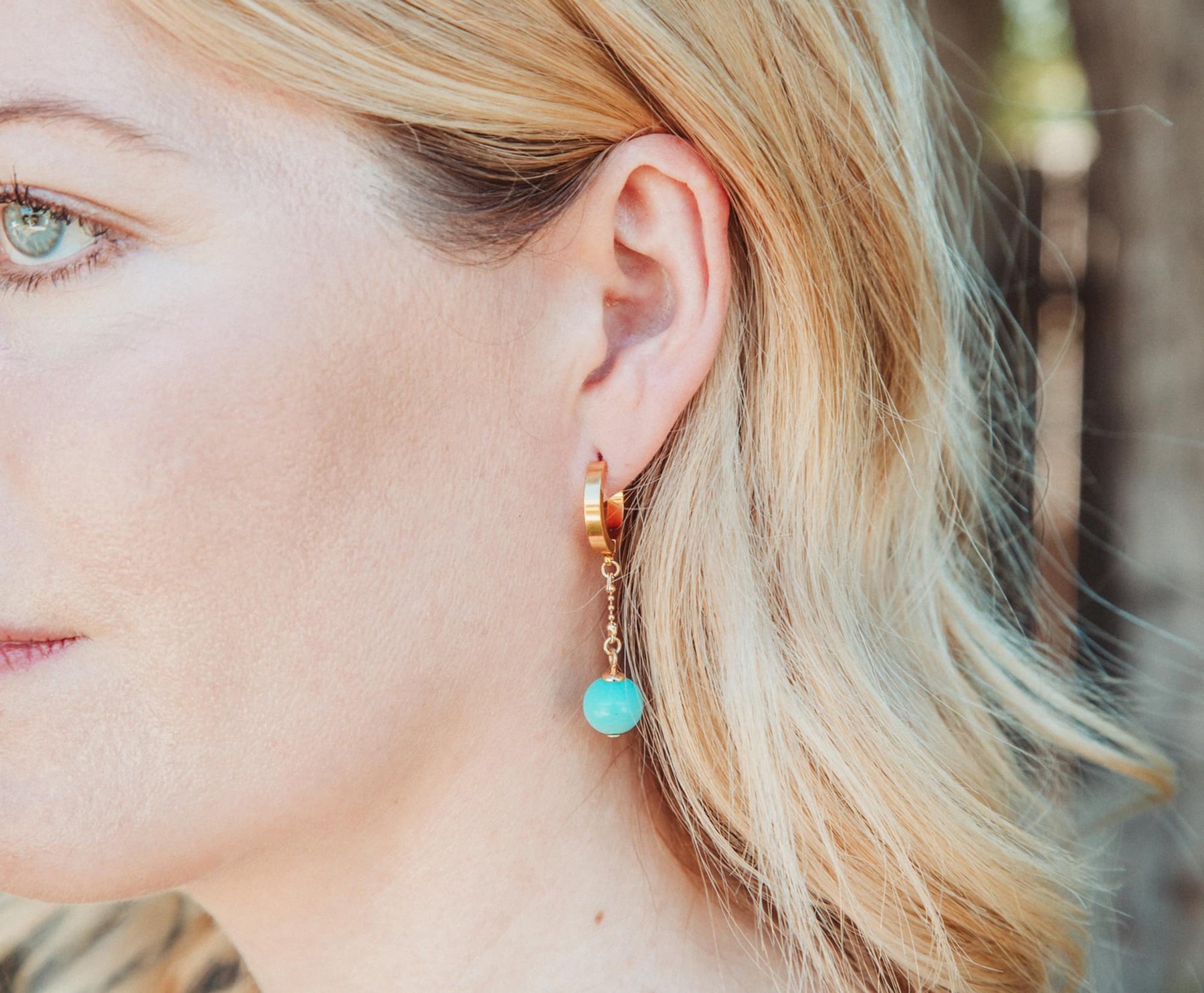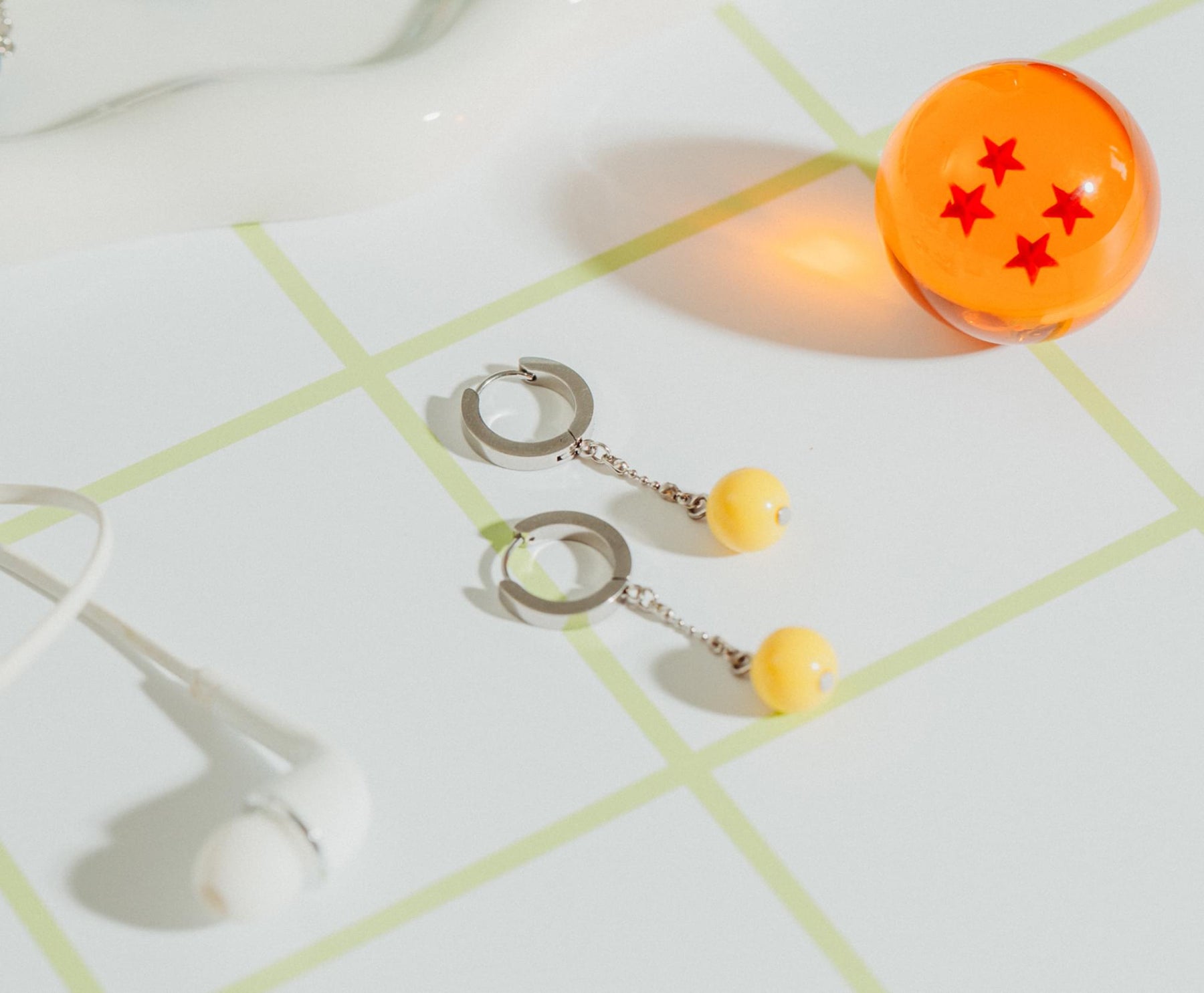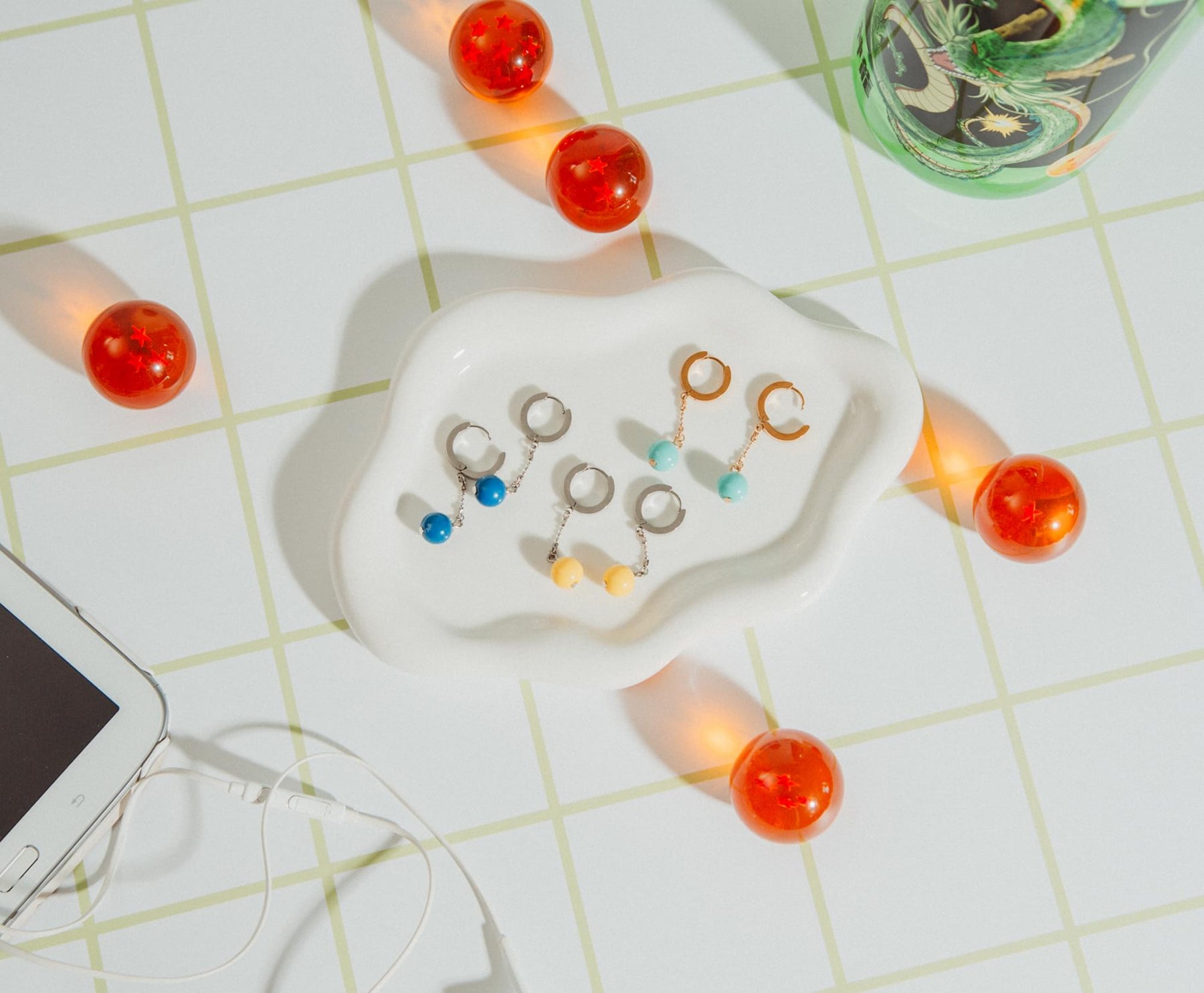 Dragon Ball Z Potara Fusion Stainless Steel Earrings Replica | Set of 3
MASTER THE FUSION DANCE: Enhance your power level just like your favorite Dragon Ball Z characters. Wear these collectible Potara Earrings with the fighter you want to fuse with to increase your combined powers to the maximum.
GRANT YOURSELF MORE POWER: This stunning replica set includes three pairs of Potara Earrings in navy blue, aqua, and yellow that reflect the various hues of the iconic jewelry worn by all Supreme Kais and their apprentices.
STYLE THAT'S UNBEATABLE: Crafted with premium stainless steel, these earrings guarantee durability without compromising the sleek style. me. These wearable prop replicas are perfect for cosplay events or daily accessories.
UNLEASH YOUR INNER SUPREME KAI: When preparing for another epic battle, give yourself a fighting chance with a little inspiration from the divine beings of the Dragon Ball universe. Essential for any costume or anime collection.
OFFICIAL DRAGON BALL COLLECTIBLE: Give yourself a massive power-up with this officially licensed Potara Earrings Set inspired by the hit anime series Dragon Ball Z. Just be careful not to strike the wrong pose when performing the Fusion Dance.
BECOME GREATER THAN THE SUM OF YOUR PARTS
Every Dragon Ball Z fan knows the power of Potara Earrings. Donned by the Supreme Kai himself, these aren't your ordinary pieces of jewelry. These earrings possess the power to merge two individuals, creating a being of immense strength. Now, you can harness this power with the Dragon Ball Z Potara Fusion Earring Set.
Brings together elements from the thrilling anime, allowing you to step into the shoes of your favorite characters. Each set includes three distinct pairs of earrings: navy blue, aqua, and yellow.
UNLEASH YOUR INNER WARRIOR
The Potara Earrings aren't just cosplay accessories — they're a statement. Wearing these powerful items will show everyone in the universe that you're a force to be reckoned with. Forged from sturdy stainless steel, these earrings are designed to last, just like the powerful bond of the Fusion technique.
You'll be unstoppable with these officially licensed Dragon Ball Z Potara Fusion Earrings.