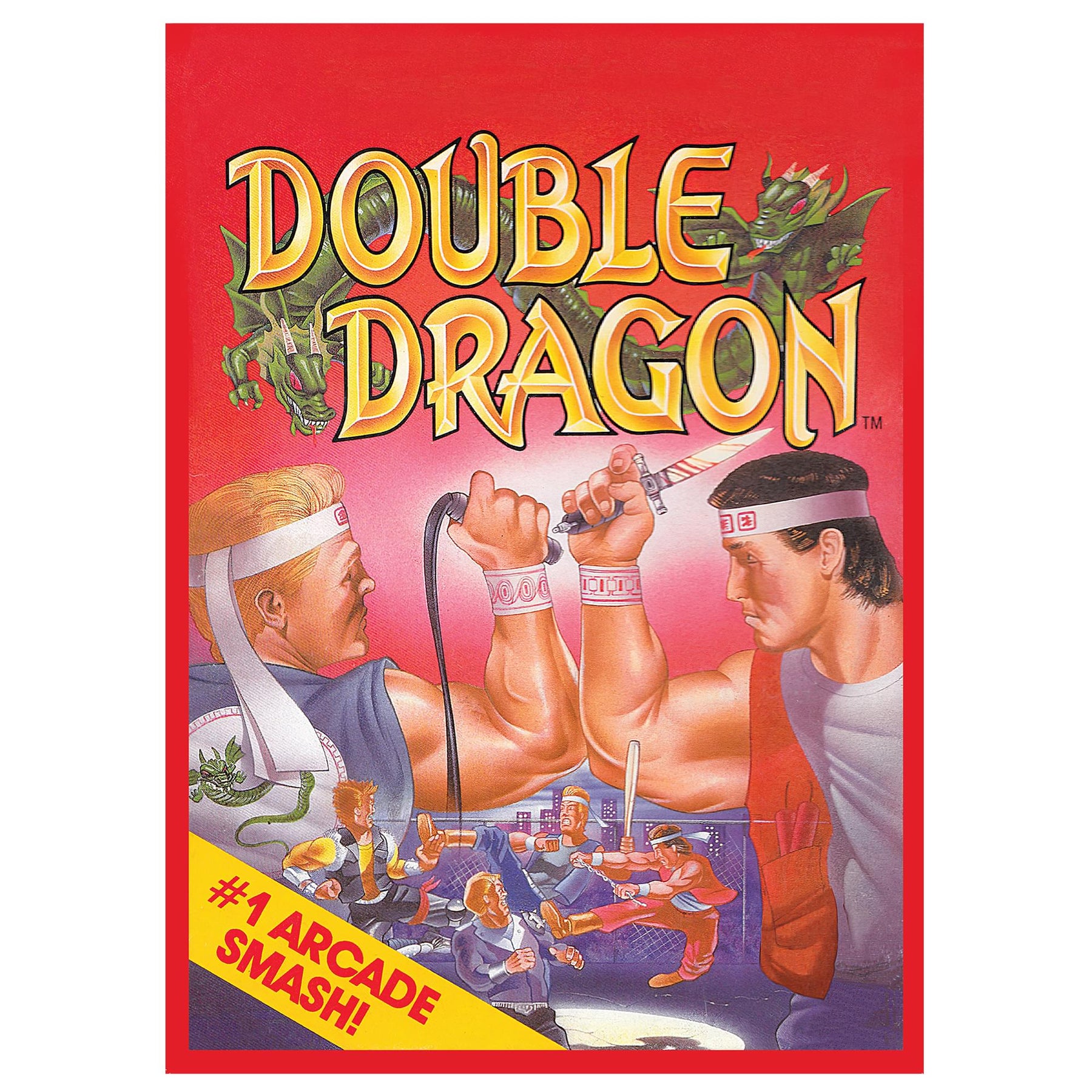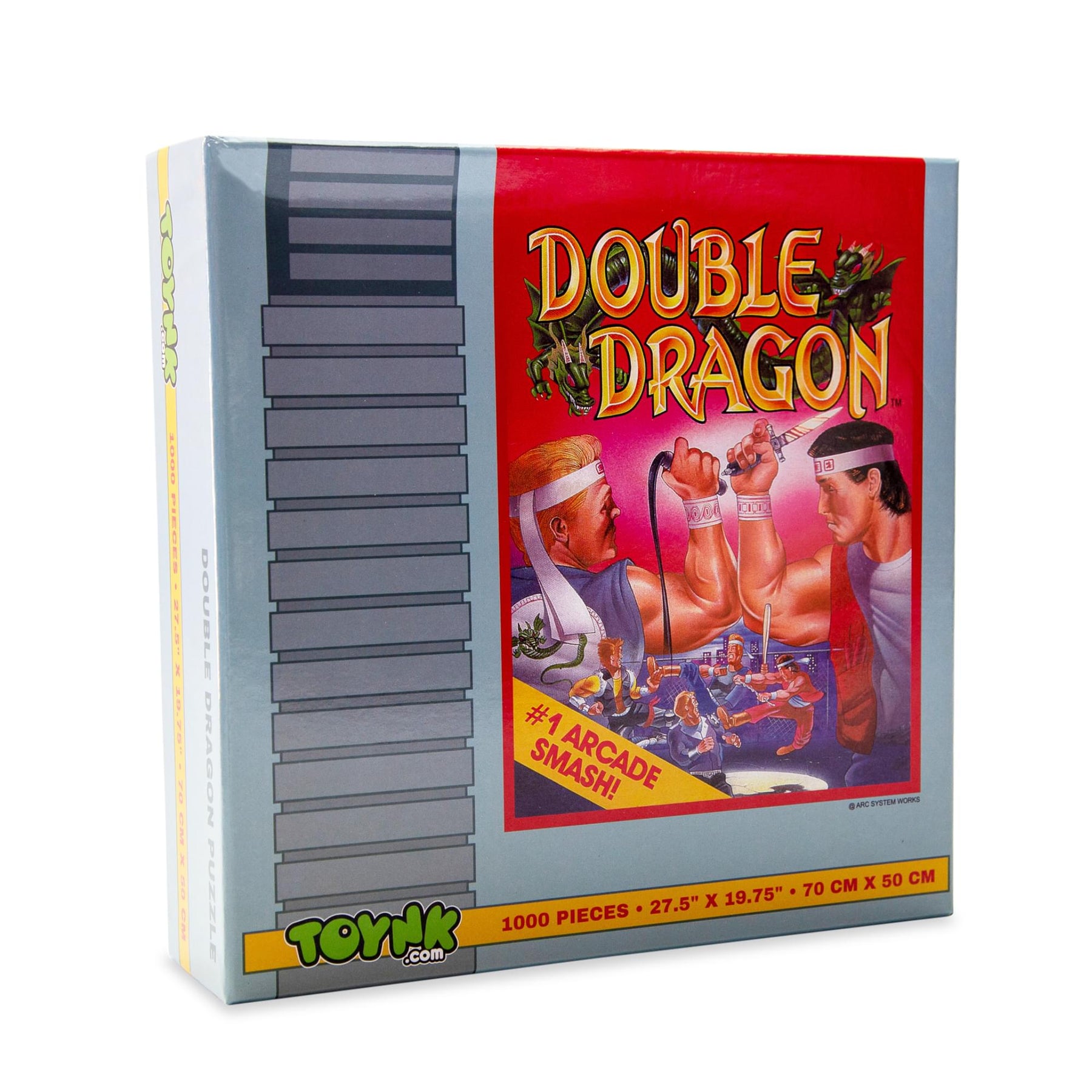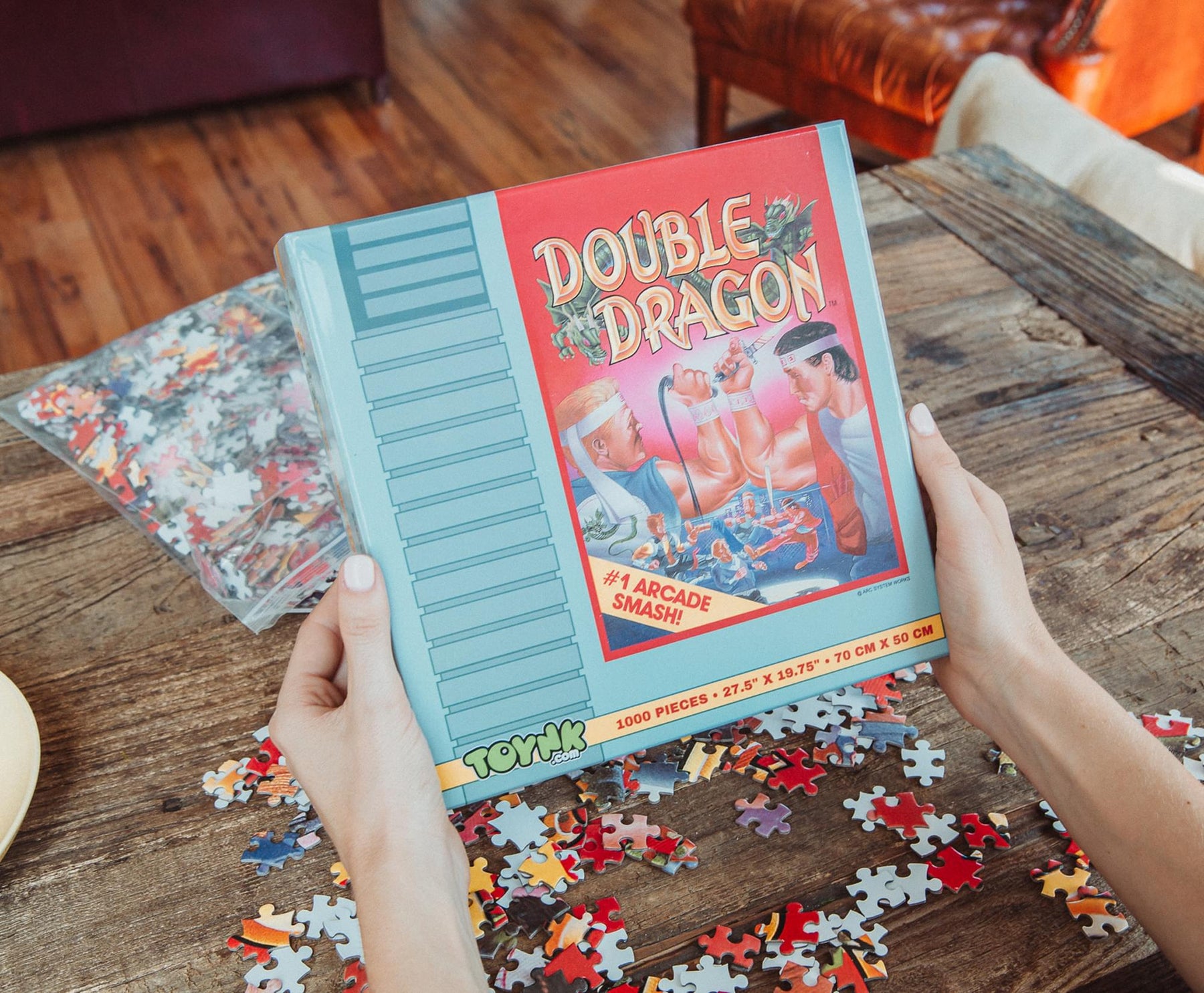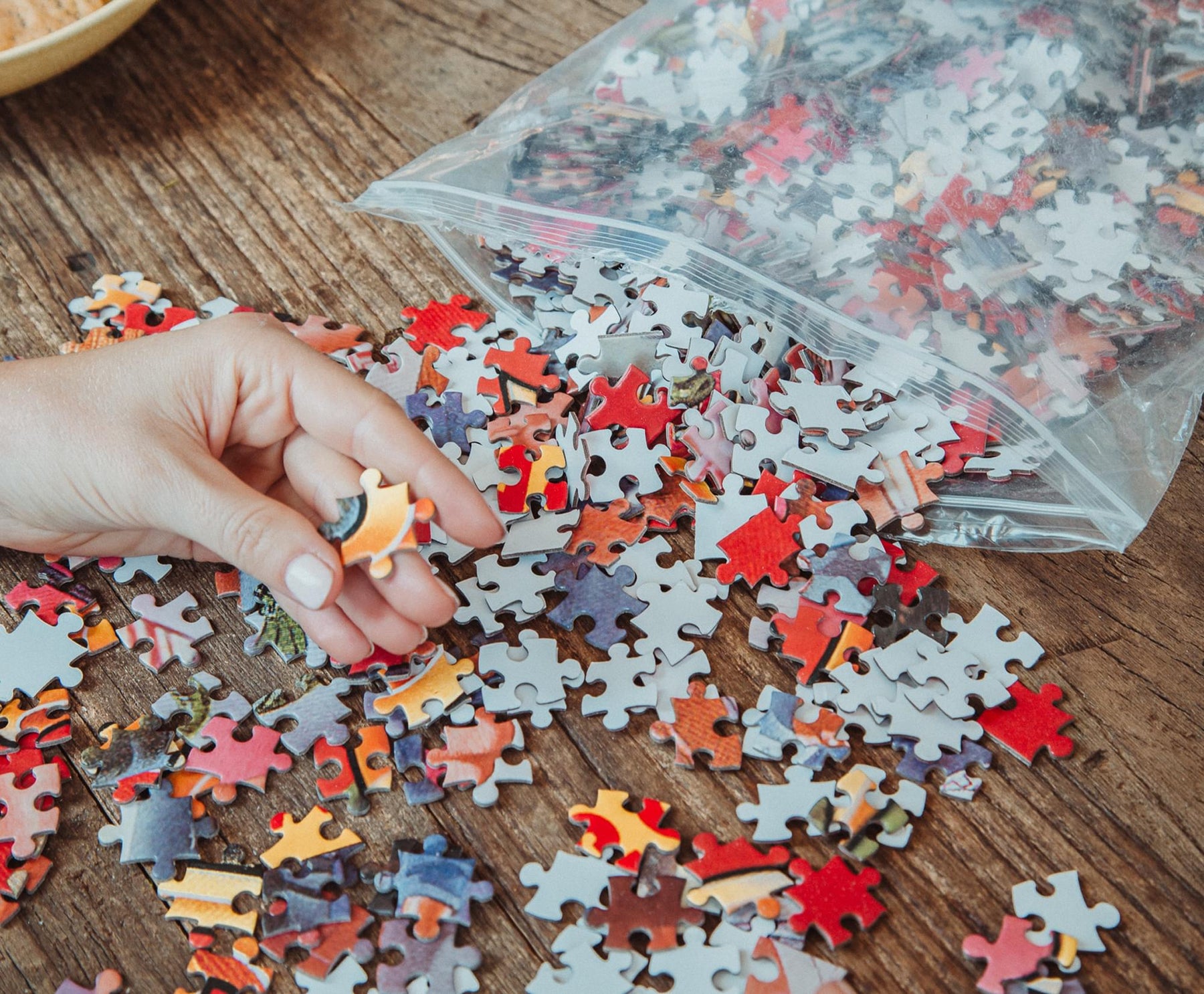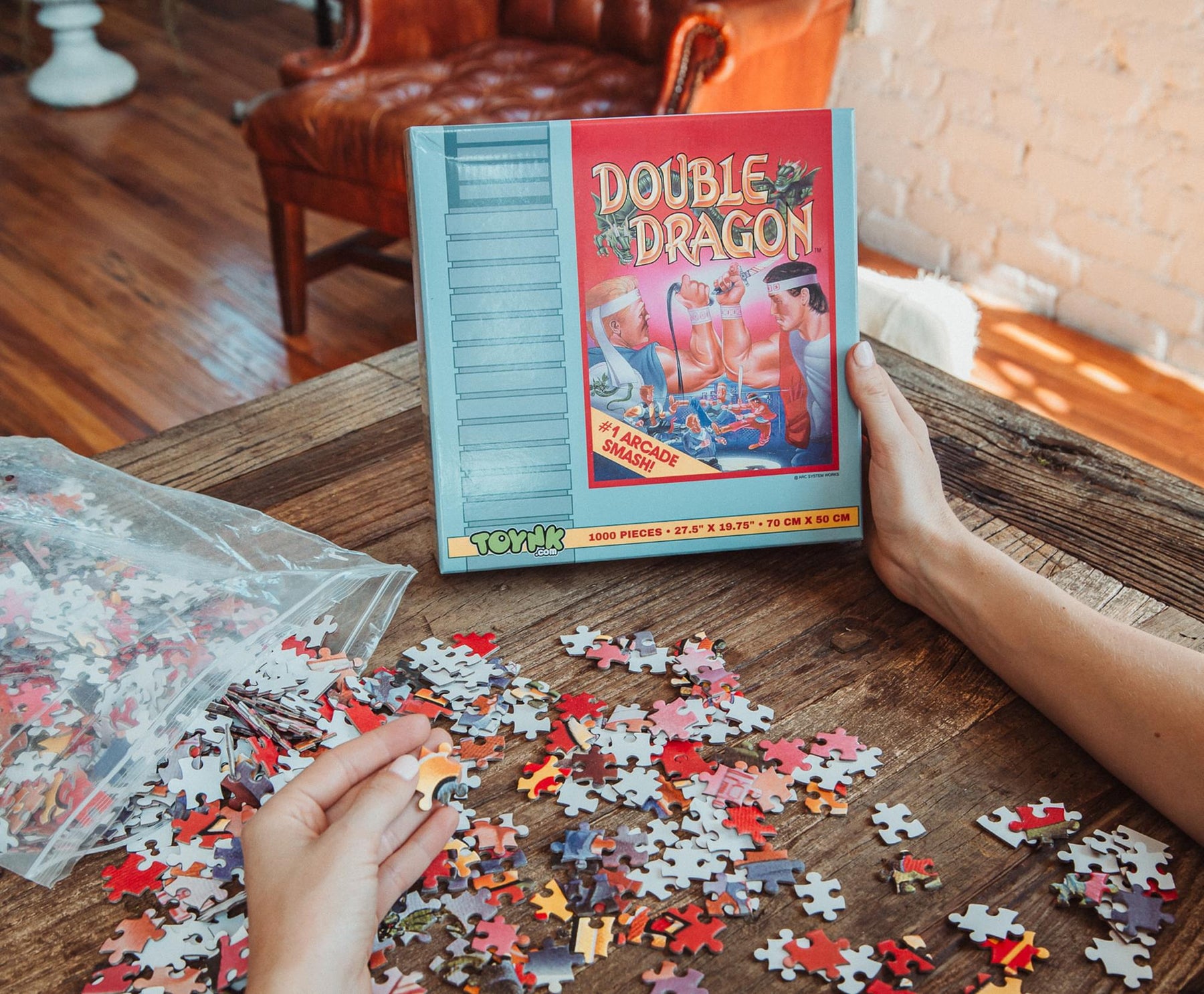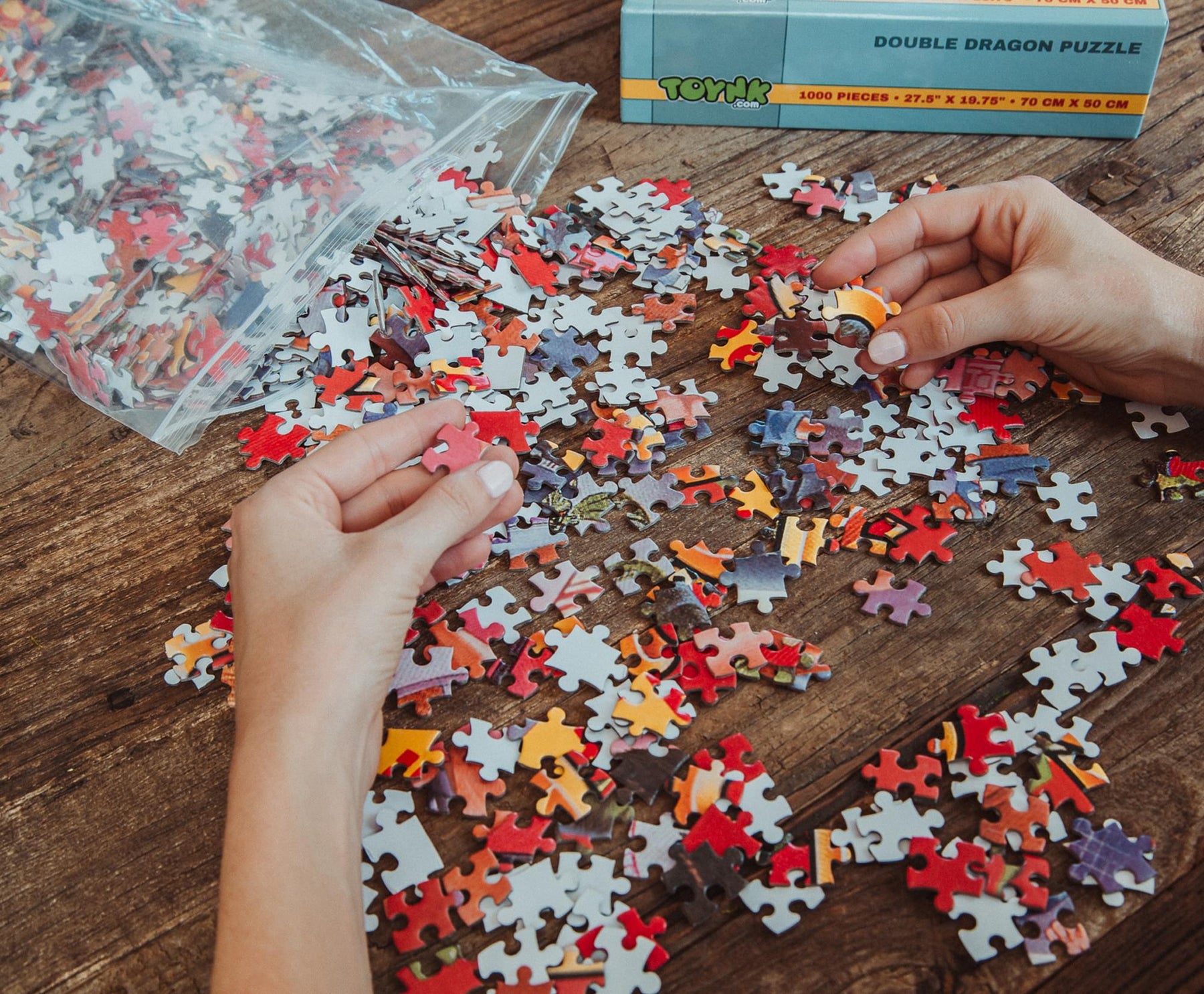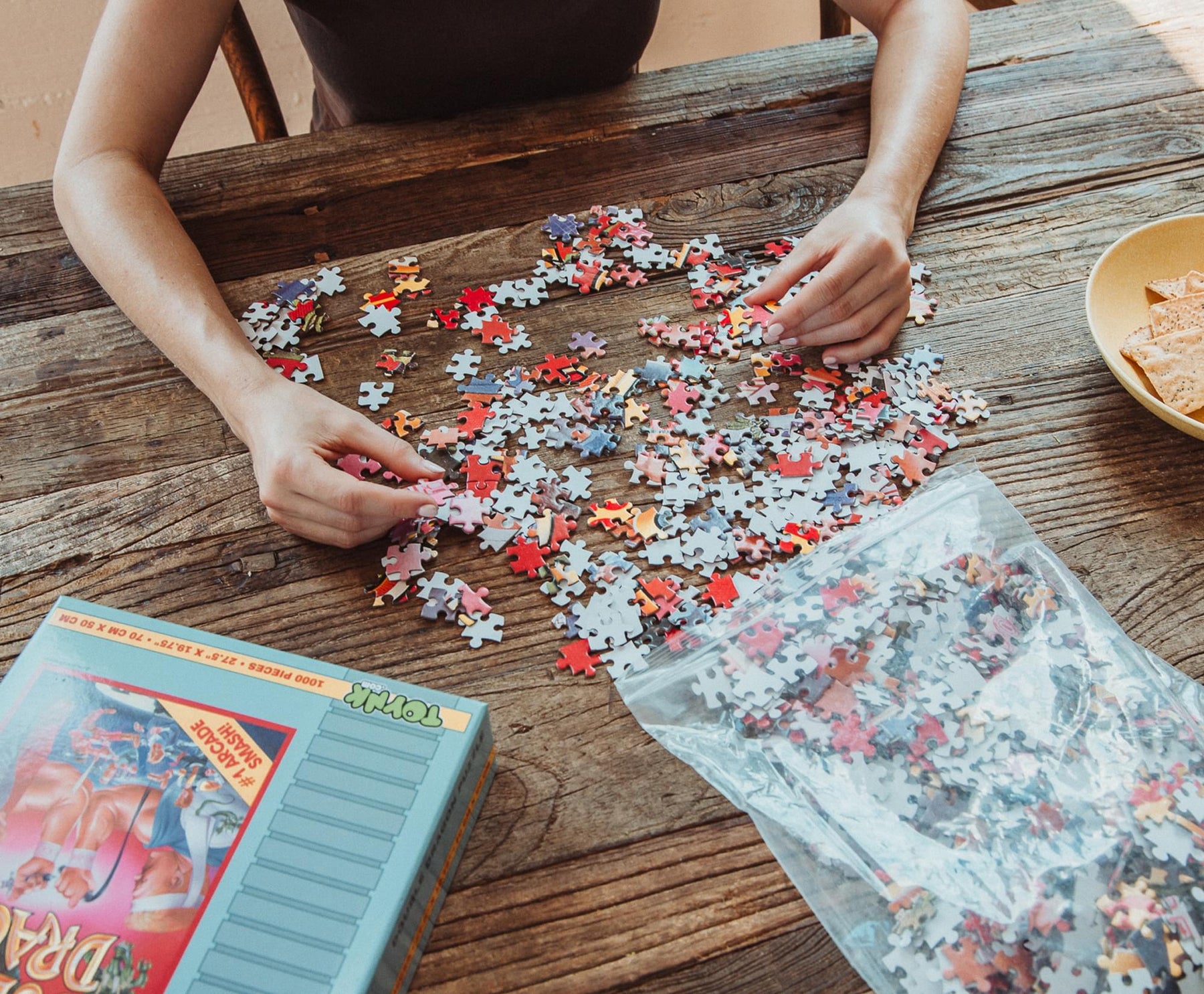 Double Dragon NES Cartridge 1000-Piece Jigsaw Puzzle | Toynk Exclusive
BEAT 'EM UP: The Lee brothers are working together to take back the city, and they need your help. Prepare to take the fight to the streets with this exclusive jigsaw puzzle celebrating the classic '80s action video game Double Dragon.
STEP UP TO THE CHALLENGE: Blue guy or red guy? The choice is yours with this Double Dragon jigsaw puzzle. The retro design recreates the iconic look of the video game's original cover art, featuring expert martial artists Billy and Jimmy.
PRESS A TO CONTINUE: The sturdy design features easy-fit jigsaw pieces that will snap together seamlessly for a quick assembly. The precision cut ensures a tight, interlocking heirloom-quality puzzle made of 100% recycled puzzle board materials.
ENTER INITIALS HERE: Show off just how far back your gaming greatness really goes. You can frame and hang it on your wall, or place it next to all those metal barrels. The completed jigsaw puzzle measures 28 x 20 inches.
OFFICIAL DOUBLE DRAGON COLLECTIBLE: It's time to kick it old school with this officially licensed Double Dragon jigsaw puzzle. This exciting challenge is a fun activity for any occasion. And the best part? You won't even need quarters to play.
YOU'LL NEVER HAVE TO STAND IN LINE TO PLAY
Take your skills to the next level with this exclusive jigsaw puzzle featuring New York's battling brothers, the heroes of Double Dragon.
You've been saving your allowance all summer, and now you get to bring your favorite arcade game home. Blow on the cartridge before pressing start with this nostalgic jigsaw puzzle. You'll assemble the pieces of your favorite beat 'em up video game, featuring the cover art from its debut on the classic console.
POWER. JUSTICE. DARKNESS. LIGHT.
Billy and Jimmy had to rush to try and rescue Marian, but this puzzling combo can be completed at your own pace. Hit pause whenever you want as you snap together the thick, interlocking jigsaw pieces for a seamless fit. Provides an entertaining alternative to waiting for the next thug to walk in from the right-hand side.
Never give up the fight with this officially licensed Double Dragon 1,000-Piece Jigsaw Puzzle.
Read All About It on Our Blog
Trending Geek