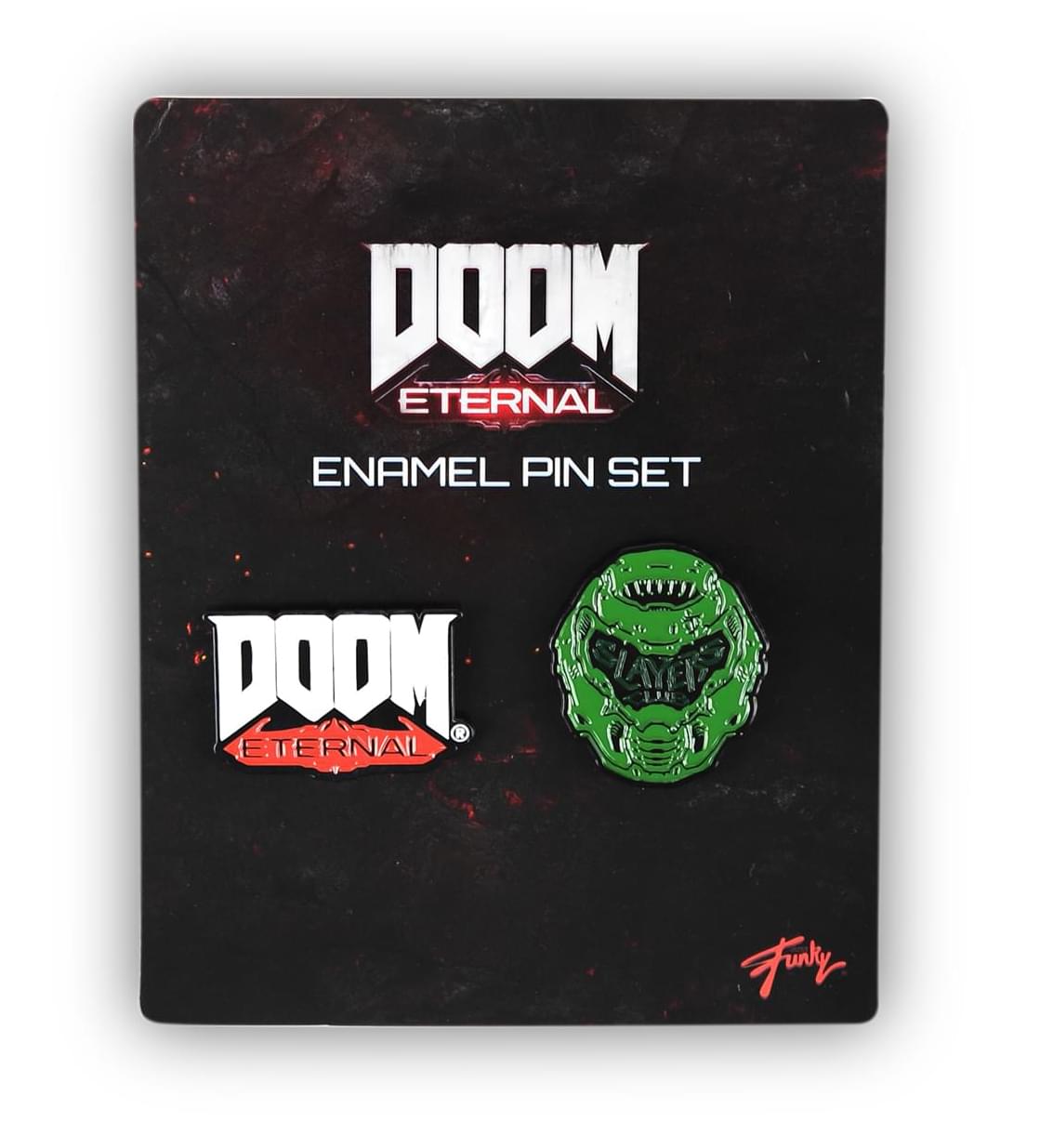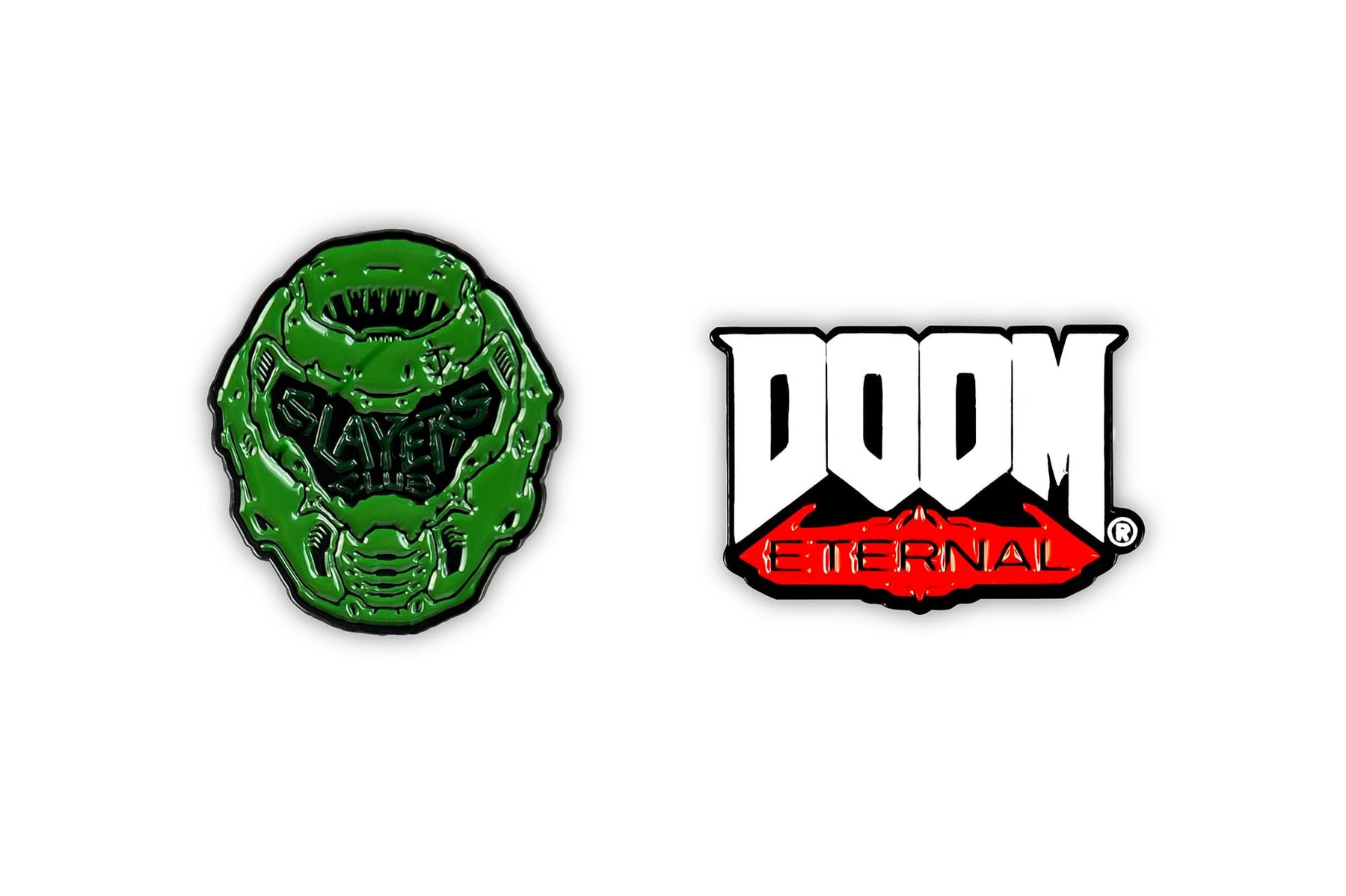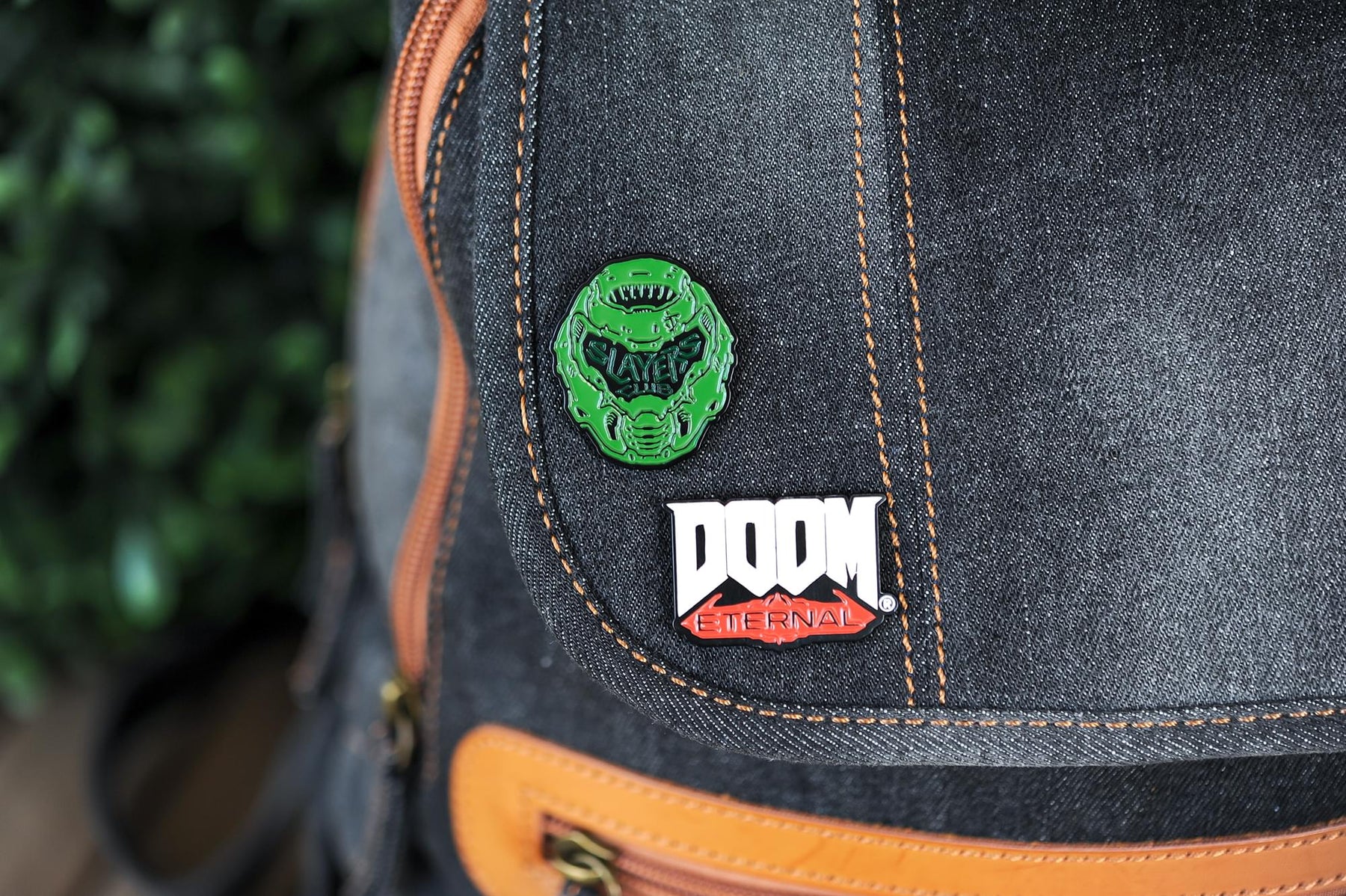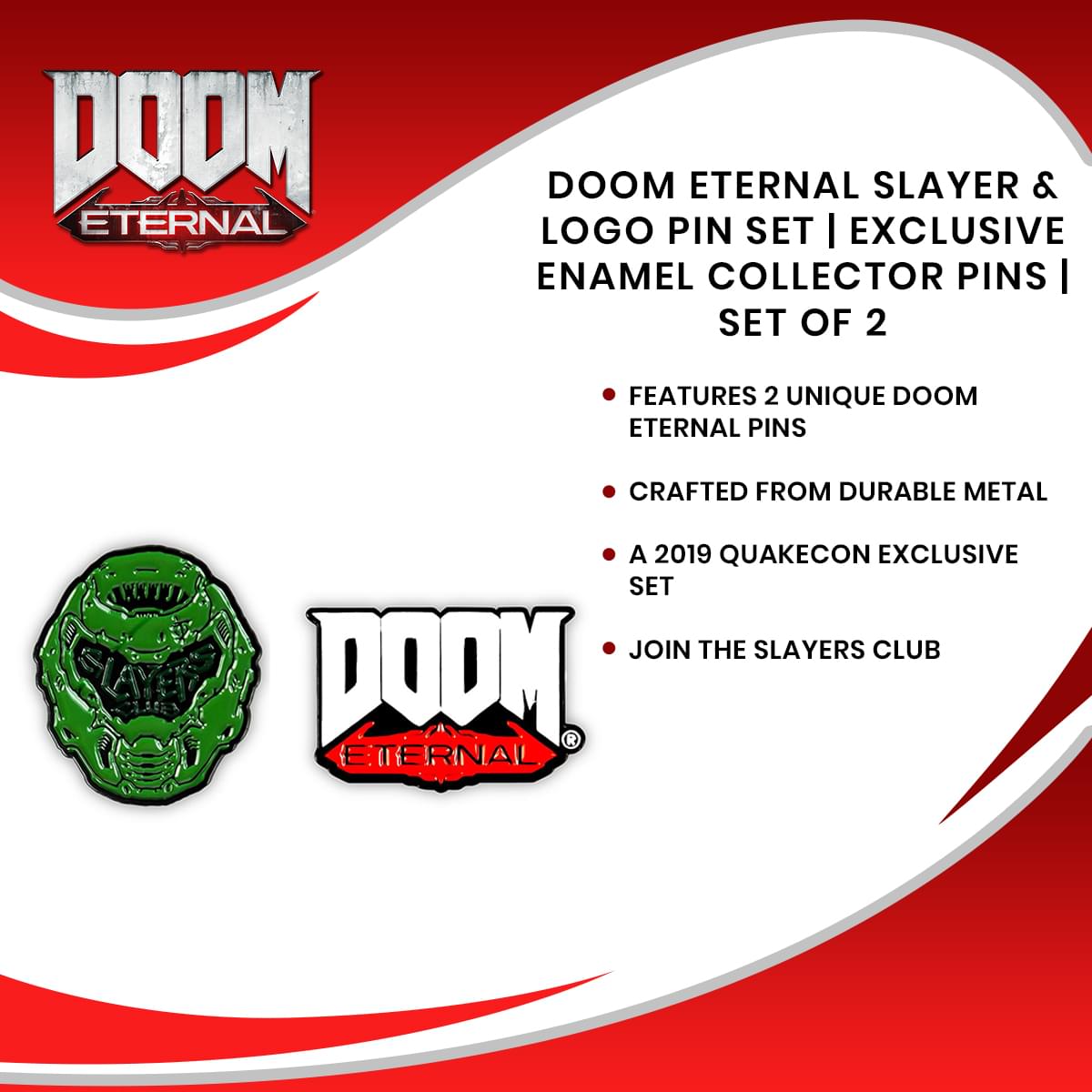 Doom Eternal Slayer & Logo Pin Set | Exclusive Enamel Collector Pins | Set Of 2
DIVE INTO THE DEPTHS OF HELL: The second installment of the 2016 Doom reboot is nearly here! Doom Eternal brings the Doom Slayer back into the action! Be the first to showcase your demon bloodthirst with this enamel pin set.
SHOW YOUR LOVE FOR THE DOOM SERIES: Featuring two unique enamel pins, this collectible Doom set offers fans a way to express your obsessions with the Doom video game series. Join the Slayers Club and collect these Doom Eternal pins for yourself!
FORGED IN THE FIRES OF HELL: Crafted from durable base metal, each of these Doom Eternal pins is designed to outlast any number of demons that may come your way. Rip and tear your way through the hordes with these durable pins in tow!
SHOW YOUR ALLEGIANCE TO THE DOOM SLAYER: Crafty and fashionable, these Doom Eternal pins look legendary when placed on a jacket, shirt, backpack, or other accessories. Show your grit against the forces of hell by showcasing these pins everywhere you go!
EXCLUSIVE DOOM COLLECTIBLES: Originally debuting at QuakeCon 2019, these exclusive Doom Eternal pins are officially licensed and will be a treasured part of any Doom collection. Grab your set today!
PREPARE TO THWART THE HORDES OF HELL
With the newest expansion to the Doom franchise on the horizon, Doom Eternal offers players a front-row seat to get back into the depths of hell. Press on with the Doom Slayer and join the Slayers Club in putting a stop to the endless forces that Hell seems to own. This collectible pin set offers Doom fans two unique pins to add to their collection of Doom treasures. Show off your obsessions with the Doom-iverse and add these pins to your collection today!
GET THE EXCLUSIVE ADDITION TO THE UNCHAINED PREDATOR'S NEXT CHAPTER
This exclusive pin set was originally released during the 2019 QuakeCon event. There, the Doom Eternal chapter was revealed along with these unique Doom Slayer pins. Grab these durable metal enamel pins for your own collection and showcase your burning desires for more Doom! Don't be the last man standing without these epic pins in your Doom collection!