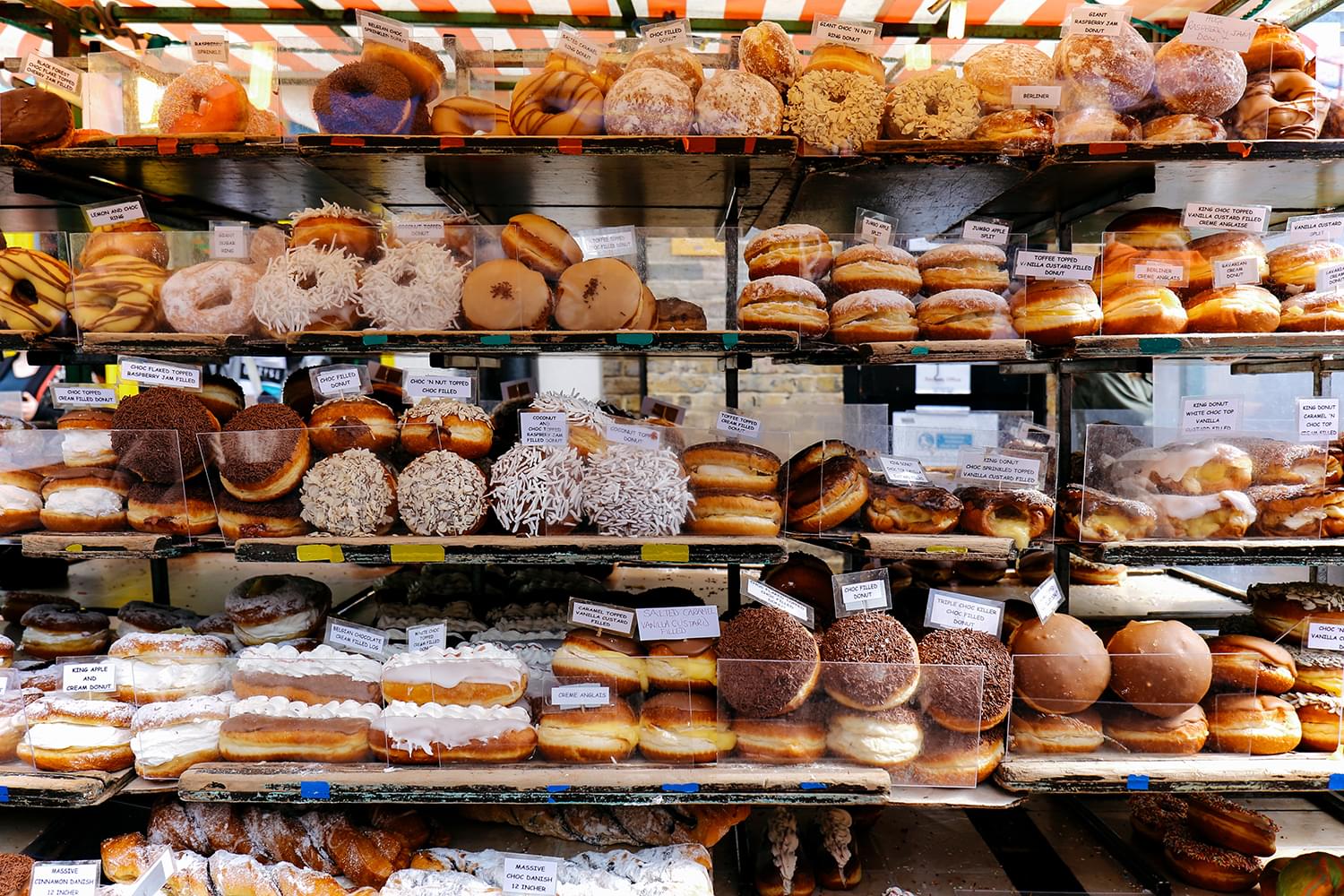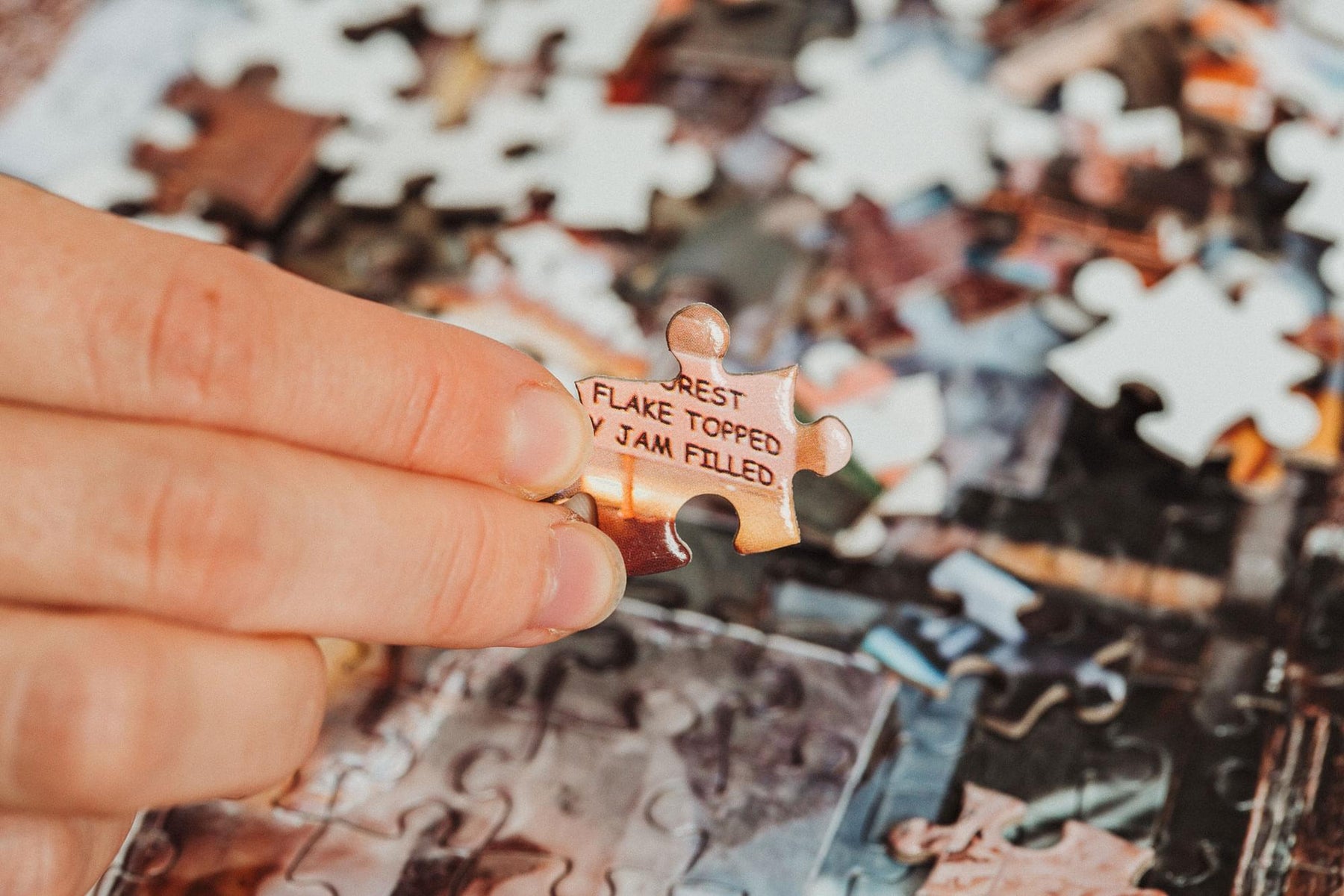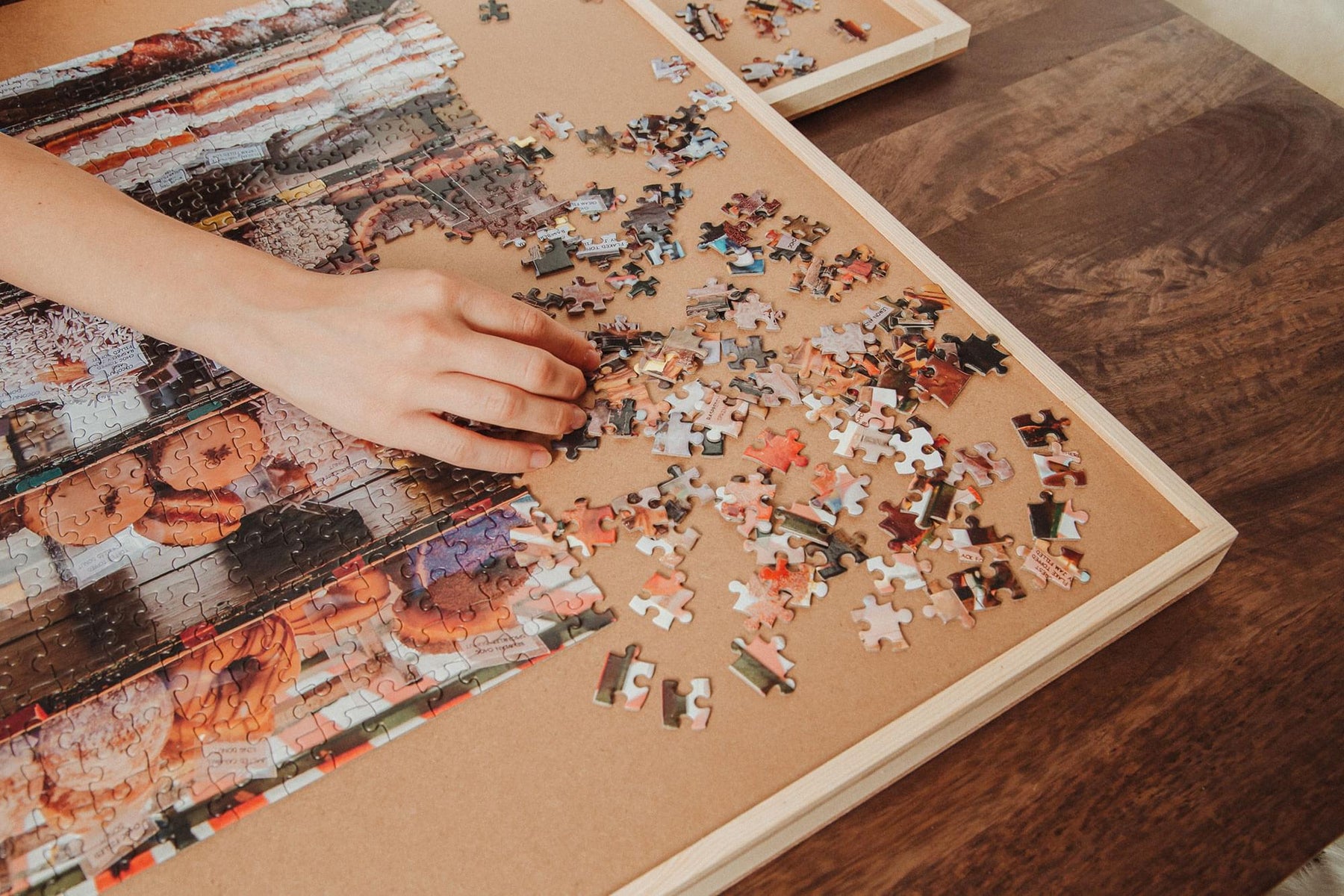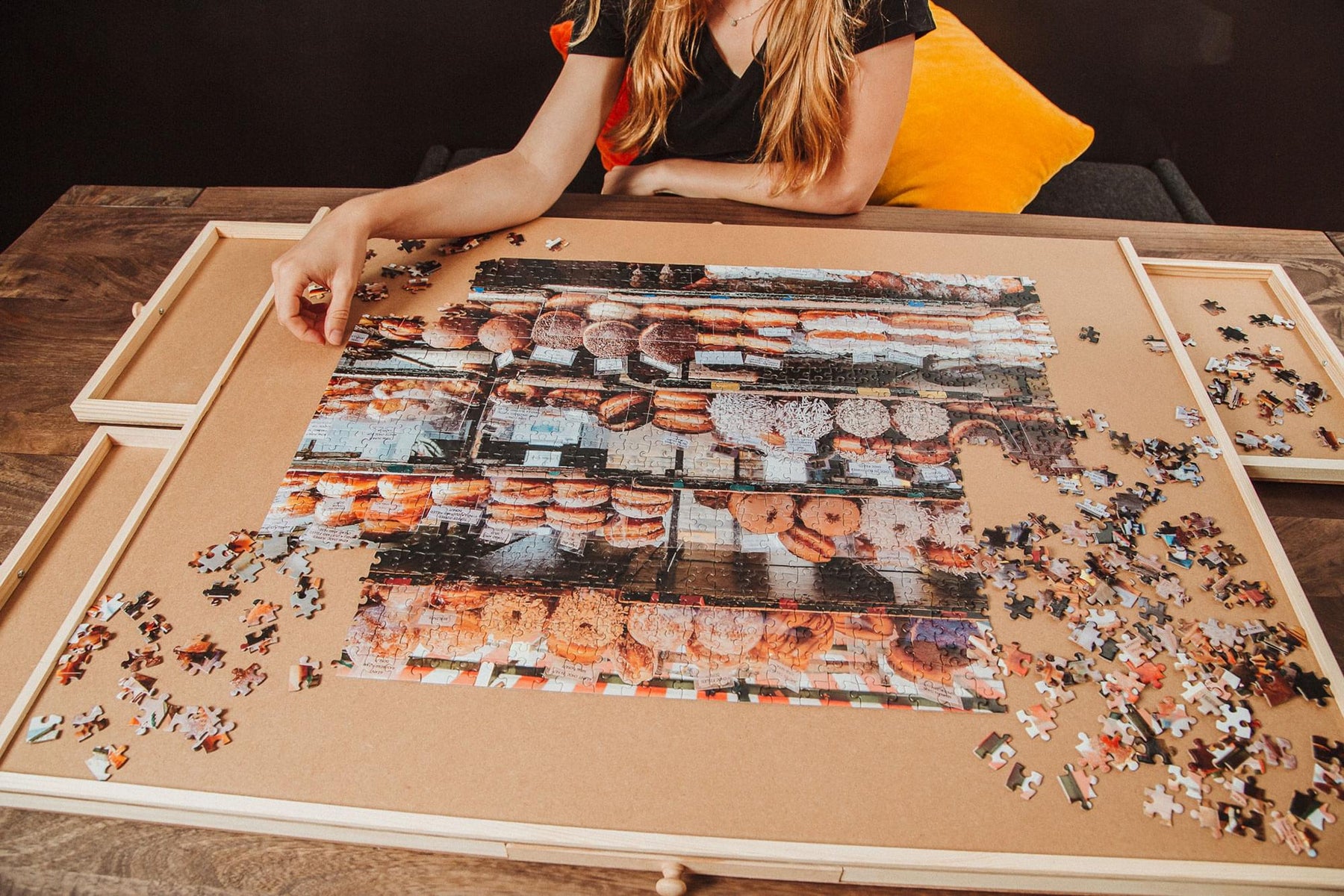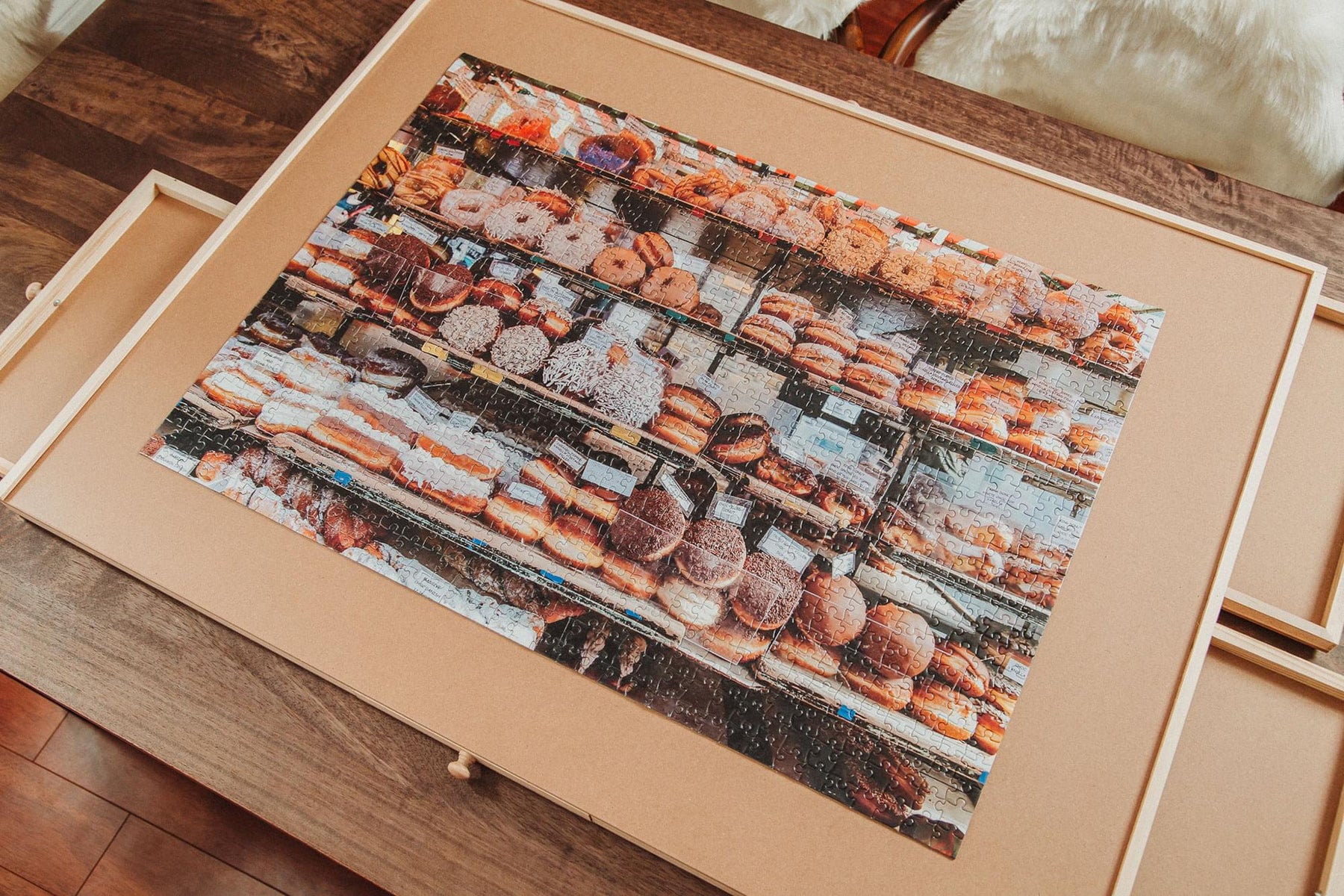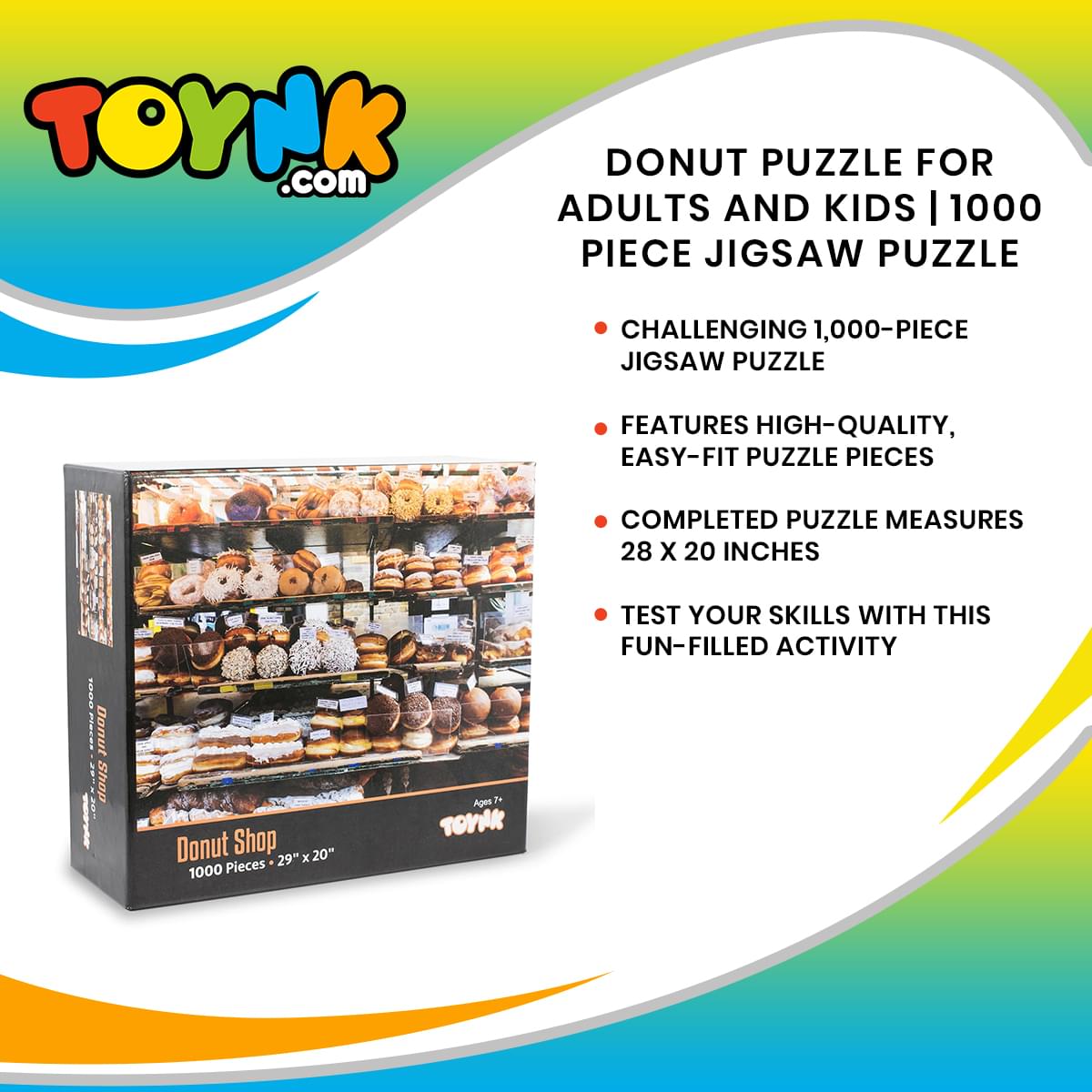 Donut Shop Bakery Puzzle For Adults And Kids | 1000 Piece Jigsaw Puzzle
Fun Challenge: Satisfy your cravings with this fun donut puzzle, featuring a modern bakery shop display with a huge selection of freshly baked goodies. Combine your love of junk food and board games with this mouth-watering jigsaw puzzle.
Creative Design: When assembled, the completed puzzle image reveals a delicious donut shop. A variety of different flavors are featured in the display case, including sprinkled, chocolate, coconut, coffee, frosted, almond, and many other favorites.
Quality Construction: Made of 100% recycled puzzle board, the durable material features premium construction to provide a top-quality building experience. This dynamic 1000-piece puzzle features precision-cut pieces, ensuring the perfect fit.
1000 Piece Puzzle: Assembled jigsaw puzzle measures 29 x 20 inches, making for an amazing display once completed. To keep everything organized, the jigsaw pieces are secured inside a bag and packaged in a full-color box showing the finished image.
Great For Gifting: As an interactive game, puzzles are a fun way to build important cognitive skills through hands-on learning. Perfect for completing solo or in a group, this Donut Shop Bakery Jigsaw Puzzle is a great gift for all occasions.
THE ULTIMATE PUZZLING CHALLENGE
Who's hungry? Satisfy your cravings with this mouther-watering Donut Jigsaw Puzzle. Measuring 29 x 20 inches, the completed jigsaw puzzle depicts a delectable selection of donuts on display at a bakery shop. As you assemble each piece of the puzzle, you will reveal a variety of freshly baked donuts, including chocolate, coconut, frosted, and many more delicious flavors. The perfect way to pass the time, you can enhance your cognitive abilities with this fun and engaging puzzle toy. Improve your problem-solving skills and team-building skills through a hands-on learning experience.
THE PERFECT FIT
Specially made from 100% recycled puzzle board material, the premium construction provides a top-quality building experience. The precision-cut jigsaw pieces are designed to snap easily into place, ensuring a satisfying and seamless interlocking fit. You never have to worry about losing any pieces, which are safely secured inside a bag and packaged in a full-color box that shows you the finished image for reference.
After you successfully assemble all of the pieces, show off your accomplishment by framing the completed 1000-piece jigsaw puzzle. This interactive puzzle toy will stimulate your mind, allowing you to decompress while enjoying hours of entertainment. Host a family game night or make it a personal challenge to complete this Donut 1000-Piece Jigsaw Puzzle solo.
Read All About It on Our Blog
Trending Geek