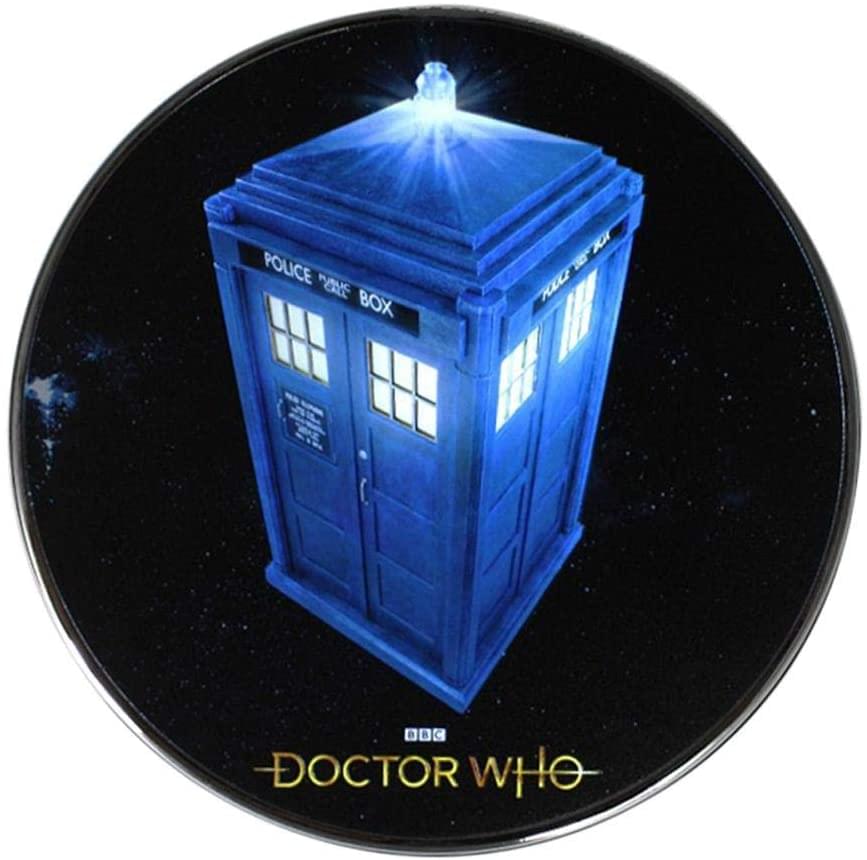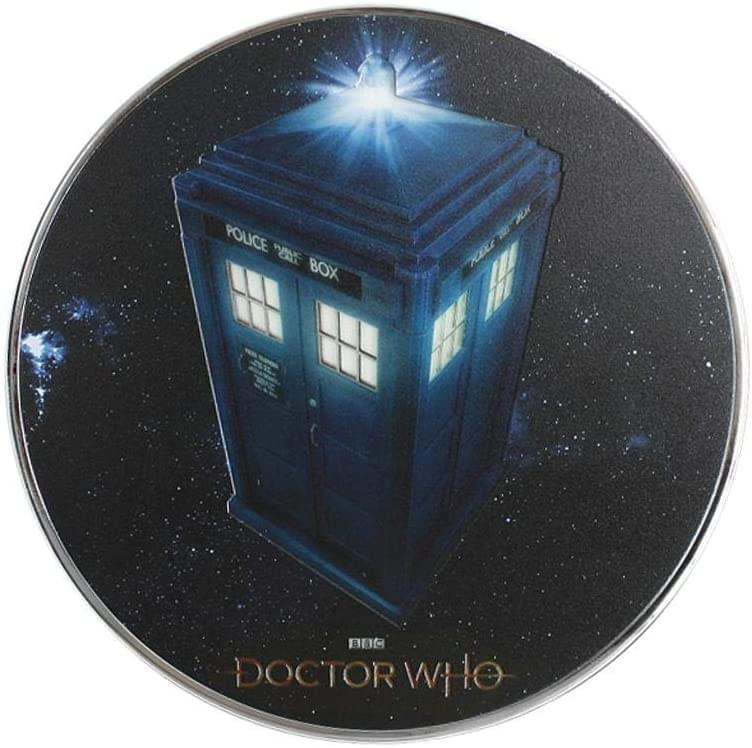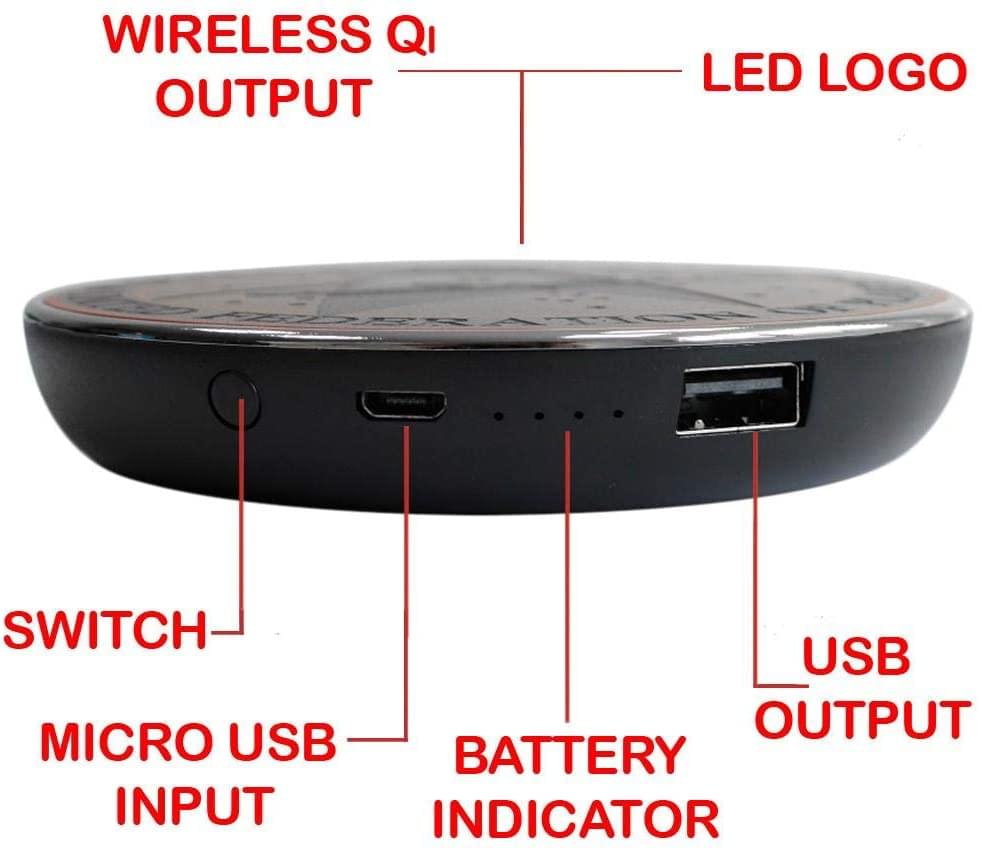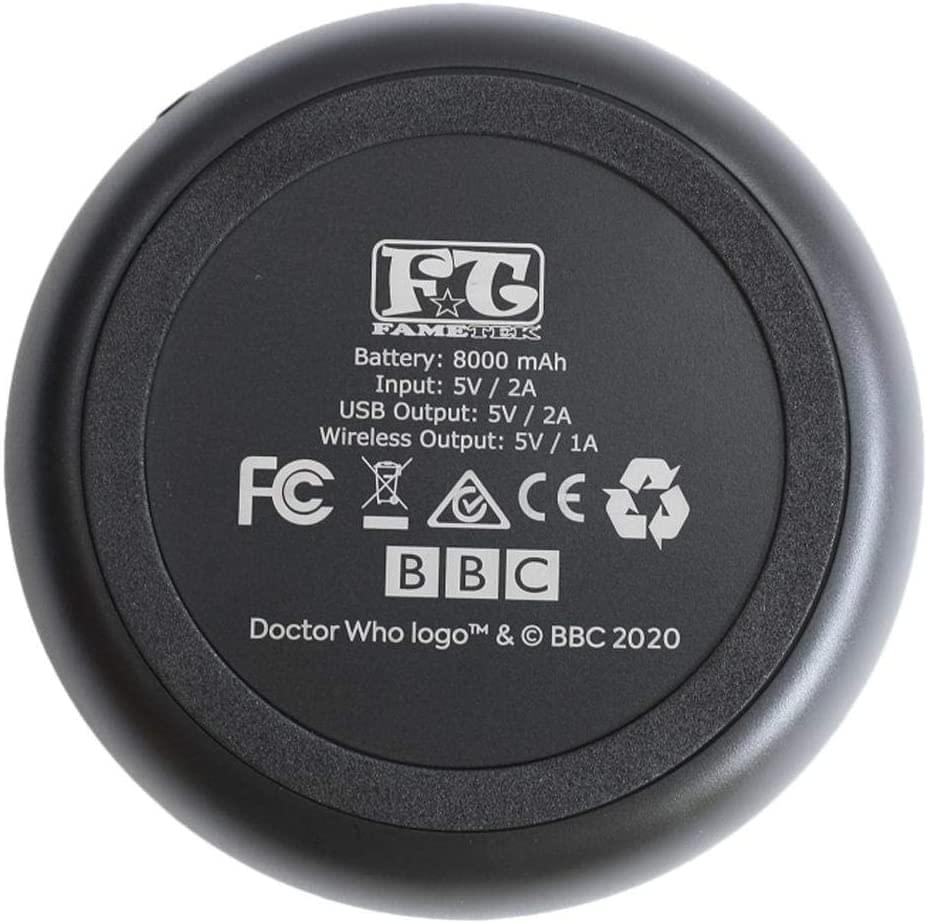 Doctor Who TARDIS Qi Wireless Charger with 8000mA Backup Battery
YOU ALWAYS NEED MORE POWER! Stay charged with your own Doctor Who Qi Wireless charging pad with backup battery and illuminated TARDIS does the charging for you!
UNCLUTTER YOUR SPACE: Simplify charging with the Doctor Who Wireless Charging Pad. FameTek's design for an efficient and high-speed charging at 2A for wired connections or standard 5W for wireless that work for various tablets and phones.
EASY TO USE: Just press the button to illuminate, lay your phone onto the charging pad and go! There's no need to remove your phone from its case when powering up - it can charge through most plastic cases.
100% PORTABLE: With an 8000mA backup battery you can charge your phone with a wired connection or wirelessly!
FUN & FUNCTIONAL: Perfect for keeping your phone charged for business meetings, restaurants, bedroom or at your desk or living room table - all while showing off your fandom!
This Doctor Who Qi Wireless Charger is much more than just a convenient way to charge your phone or tablet. With an Illuminated TARDIS that looks like it is materializing when charging! This wireless charger is a great gift for Sci-Fi fans looking for a unique Doctor Who collectible. The Doctor Who Qi Wireless Charger with Backup Battery Pack and Illuminated TARDIS allows you to charge your phone wirelessly at 2A. You can also charge your phone or tablet via USB or Lightning cable for faster charging while on the go! It's 8000 mAh Backup Battery allows for true portability, meaning you can charge wirelessly (or wired) without being plugged into a power source. The rechargeable Lithium-ion Battery is recharged via the supplied Micro USB. Don't worry anymore when you misplace your charging cable! With Qi technology you are able to wirelessly charge any phone or tablet that has that wireless charging capability as well as iPhones 8 and up! Charge any device via your USB cable at the same time as your wireless charge! Charge 2 devices at once! Charge one device wirelessly and another device via USB. The Illuminated TARDIS lights up when the device is charging or on demand when you press the battery life check button. The 8000 mAh Battery allows you to charge on the go. All Fametek products are officially licensed, hold incredible quality, and make amazing memorabilia for the men and women who have everything!