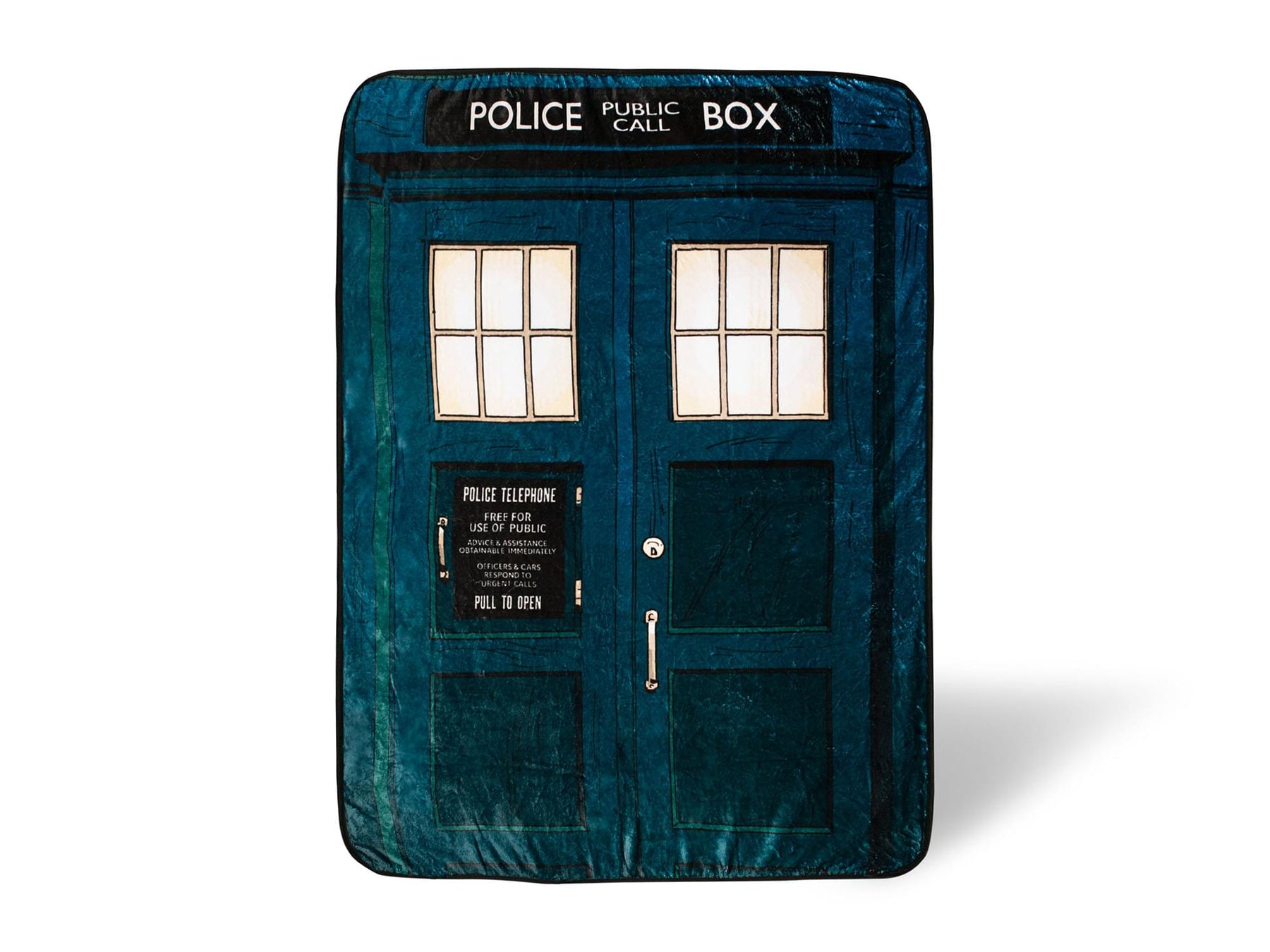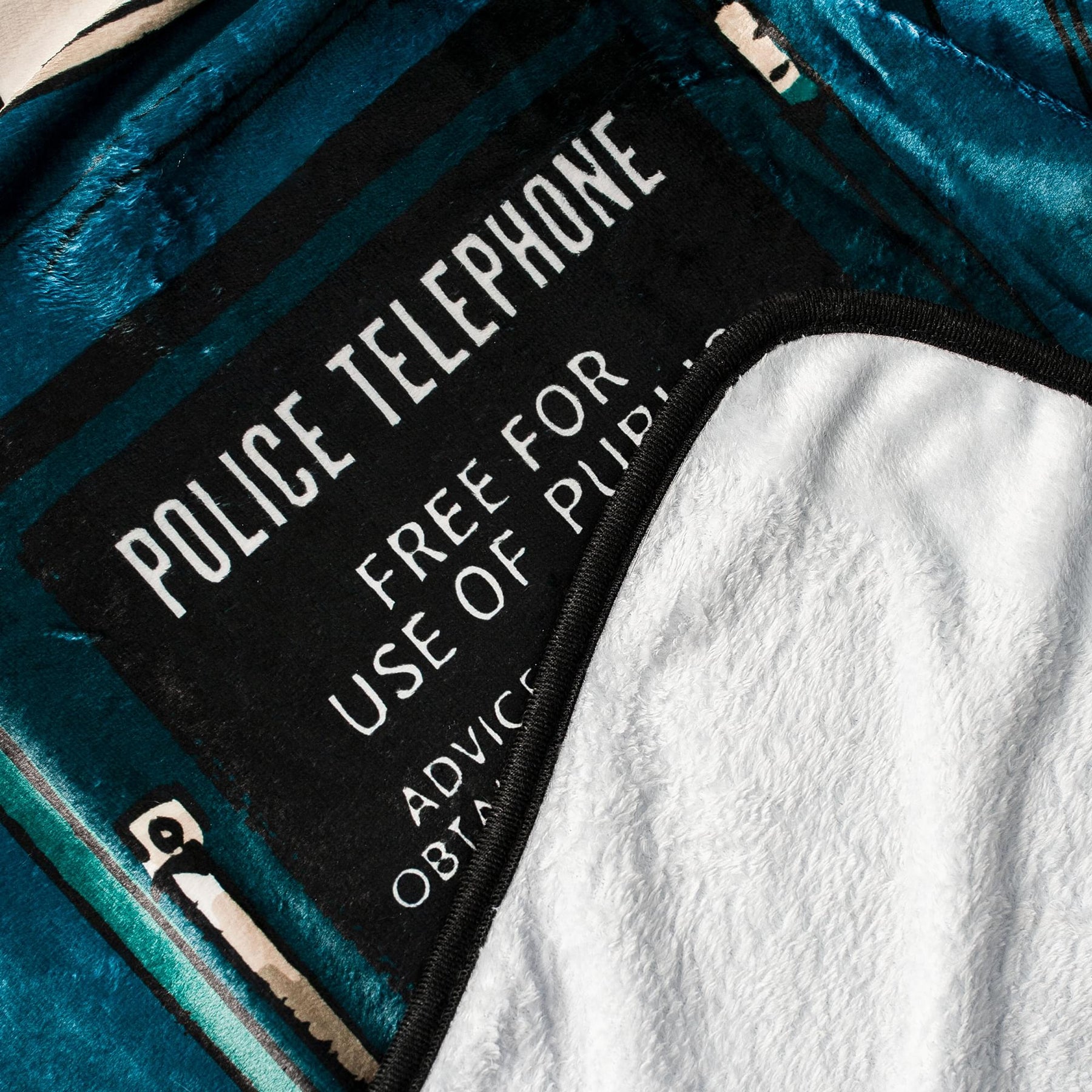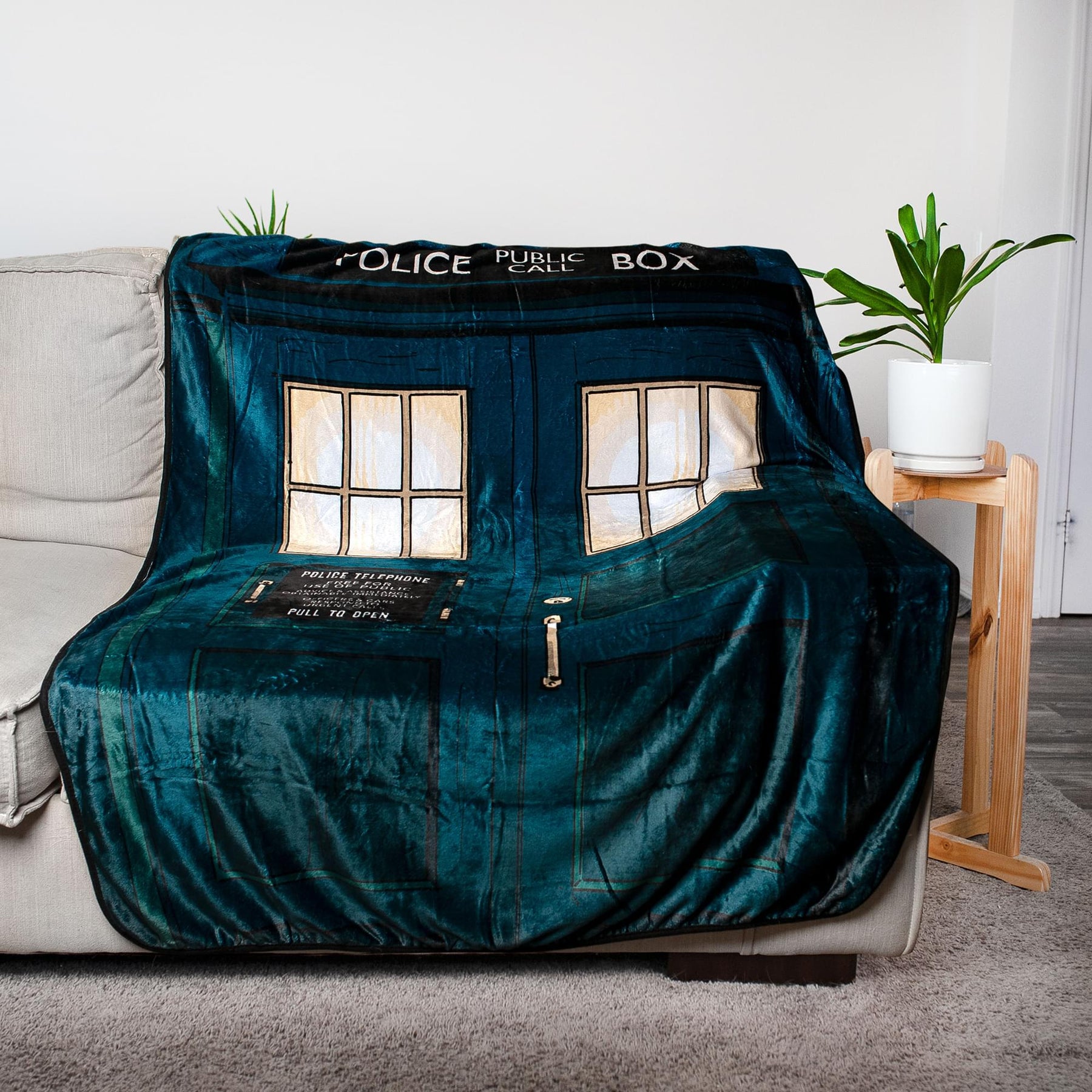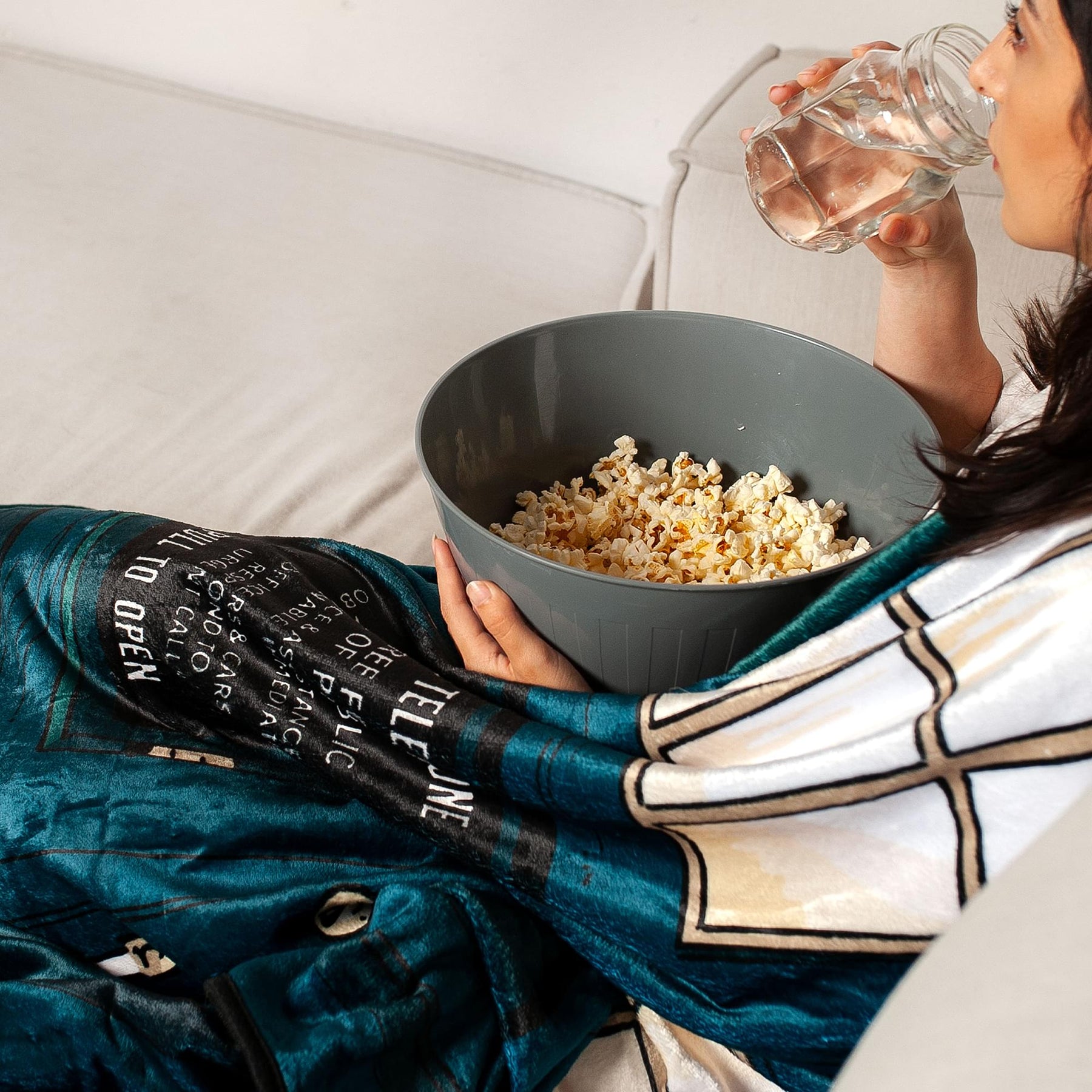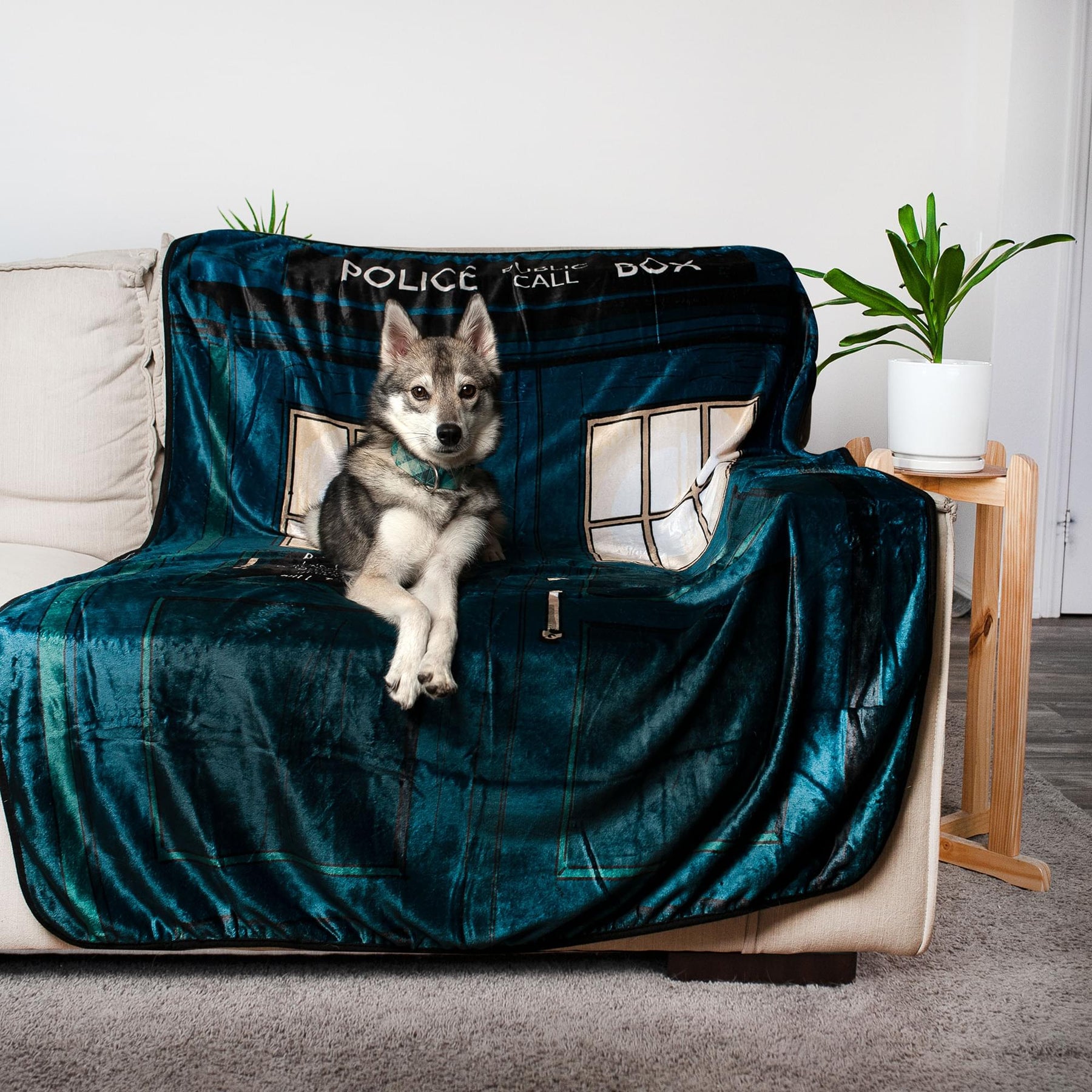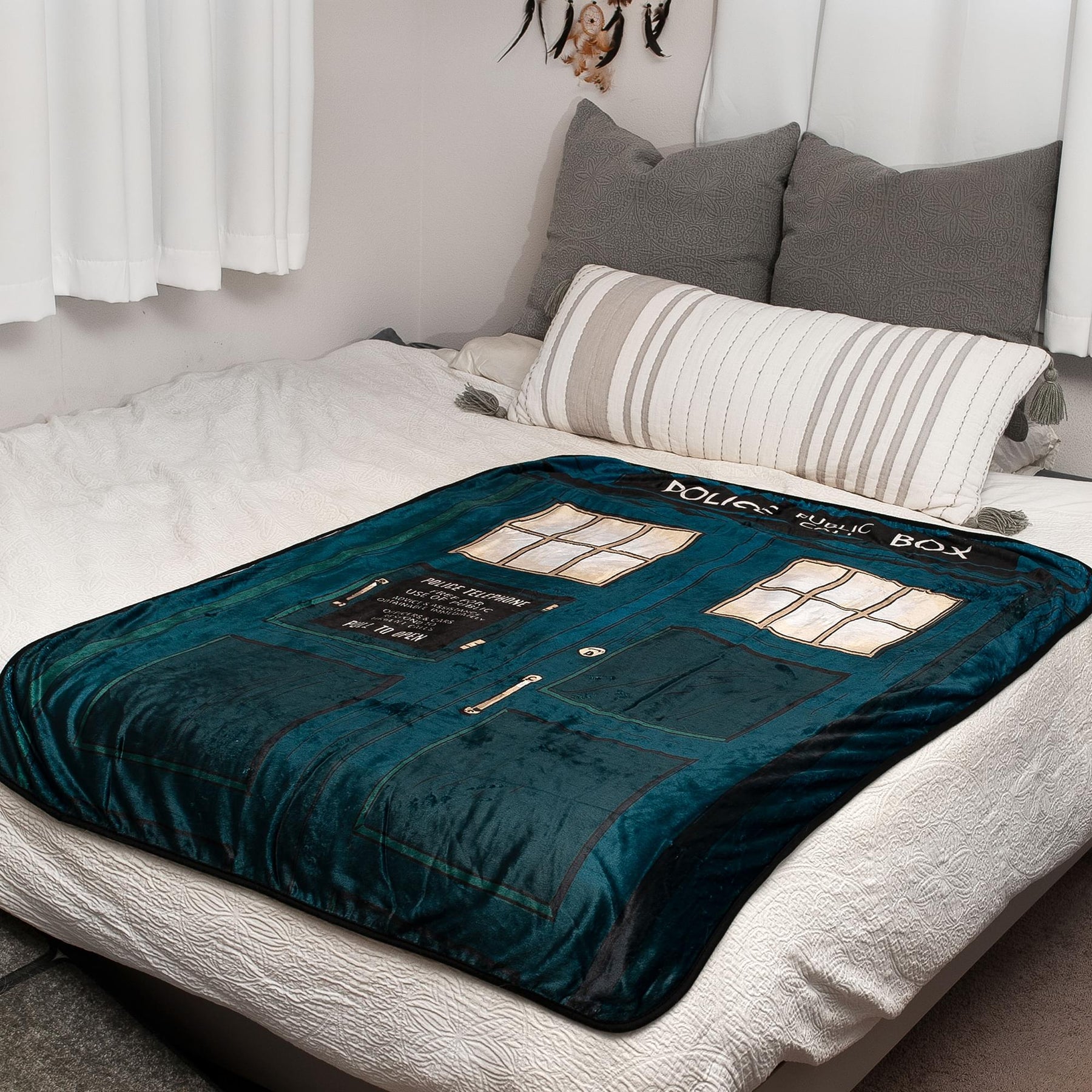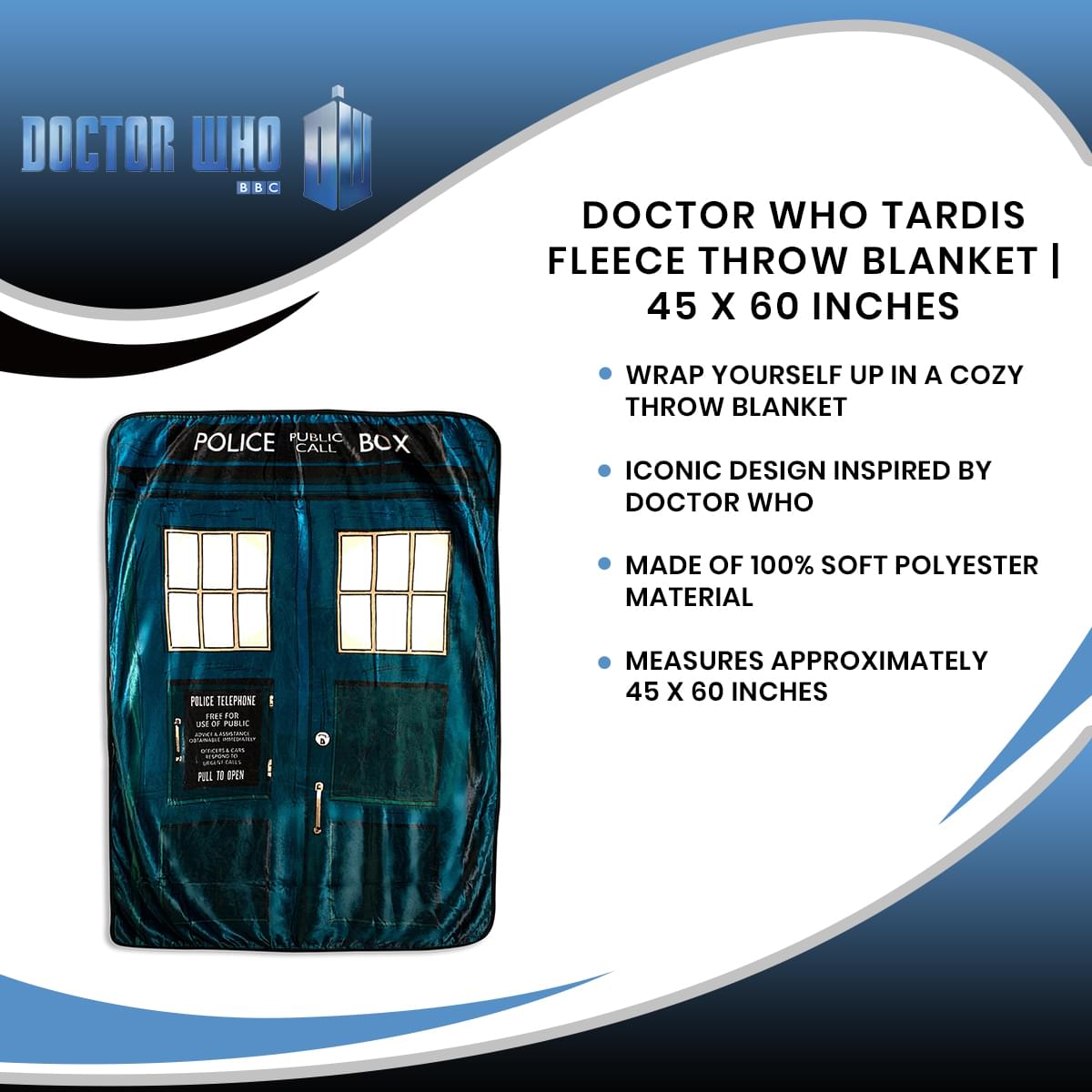 Doctor Who TARDIS Fleece Throw Blanket | 45 x 60 Inches
Combine Style & Comfort: Geronimo! Enjoy a thrilling adventure with this exclusive Doctor Who throw blanket featuring the TARDIS. The Time Lord-approved design is specially made for interdimensional snuggles.
Timey Wimey Design: Inspired by BBC One's hit science fiction series, this throw blanket features the TARDIS. Shaped like a blue police box, the iconic time machine takes the form of a comfy fleece blanket.
Quality & Comfort: Made of 100% soft polyester, this Doctor Who throw blanket allows you to snuggle through time and space in the TARDIS. The cozy design of this large fleece blanket measures a roomy 45 x 60 inches.
TARDIS Decor: A stylish and practical throw cover, this fleece blanket features a soft lining to keep you extra warm and cozy. Get wrapped up in your Doctor Who fandom while watching your favorite sci-fi adventures.
Cozy Room Essentials: Time travel just got even better with this officially licensed TARDIS throw blanket. This collectible fleece cover will give any Doctor Who fan's living space a Time Lord-worthy upgrade.
WIBBLY WOBBLY, TIMEY WIMEY

The TARDIS is materializing in the form of snuggles and naps with this exclusive Doctor Who throw blanket. After all, even thrill-seeking adventurers like the Doctor need some quality cozy time. This collectible throw blanket resembles the iconic blue police box. As the signature spacecraft of the Time Lords, now the TARDIS can serve as your main mode of transportation... to comfort.
COZY UP WITH YOUR FANDOM
Are you ready to travel through space and time? Full of timey wimey charm, you can wrap up in this fleece blanket while heading to your next adventure.
The transdimensional engineering of this roomy throw blanket means it's even snugglier on the inside. Made with special TARDIS technology, the soft-touch polyester material and plush lining are designed to keep Time Lords extra cozy. Enter a new dimension with this officially licensed Doctor Who throw blanket.
The easy-care design is convenient to maintain and clean — no matter how much you time travel. Machine wash with cold water is highly recommended.
Read All About It on Our Blog
Trending Geek