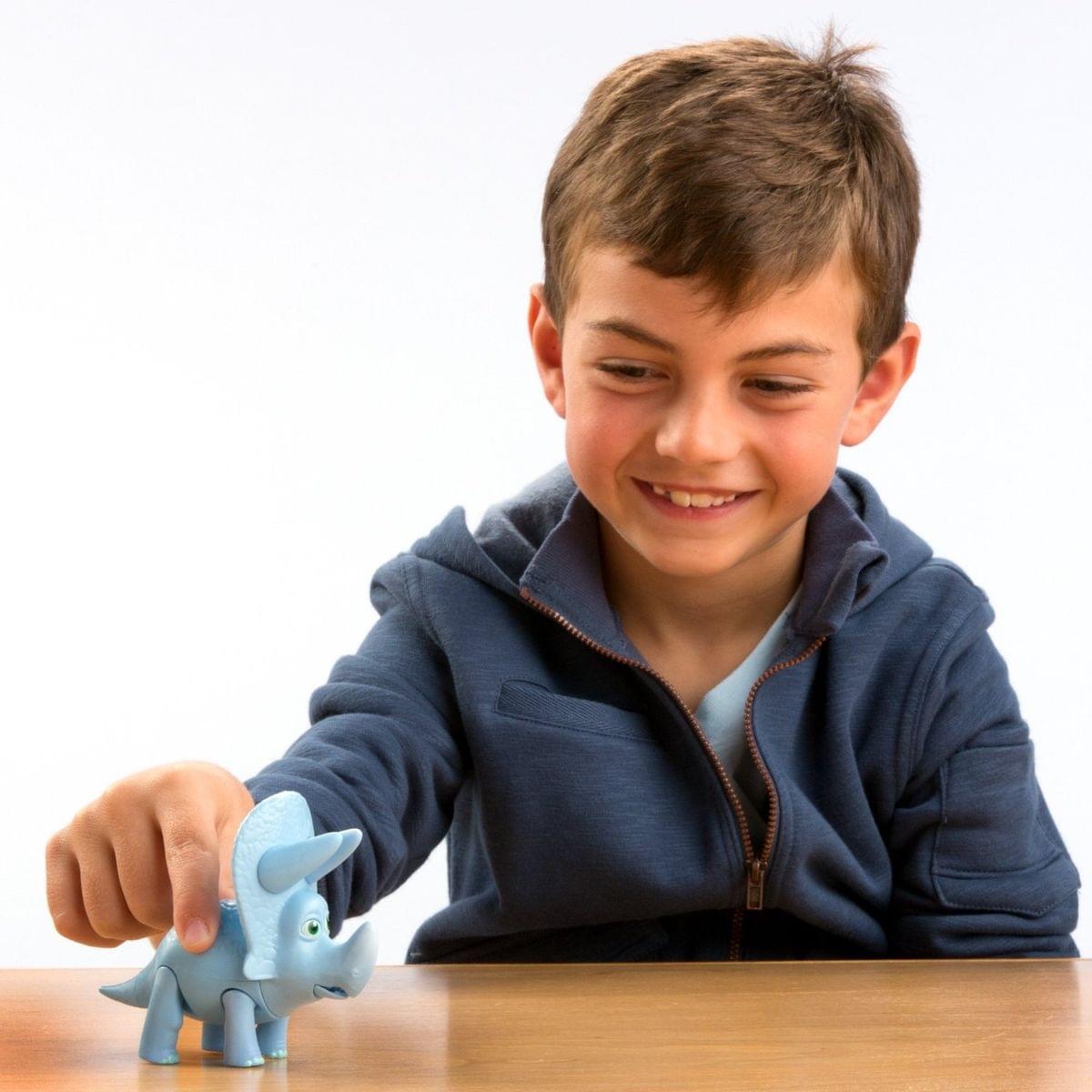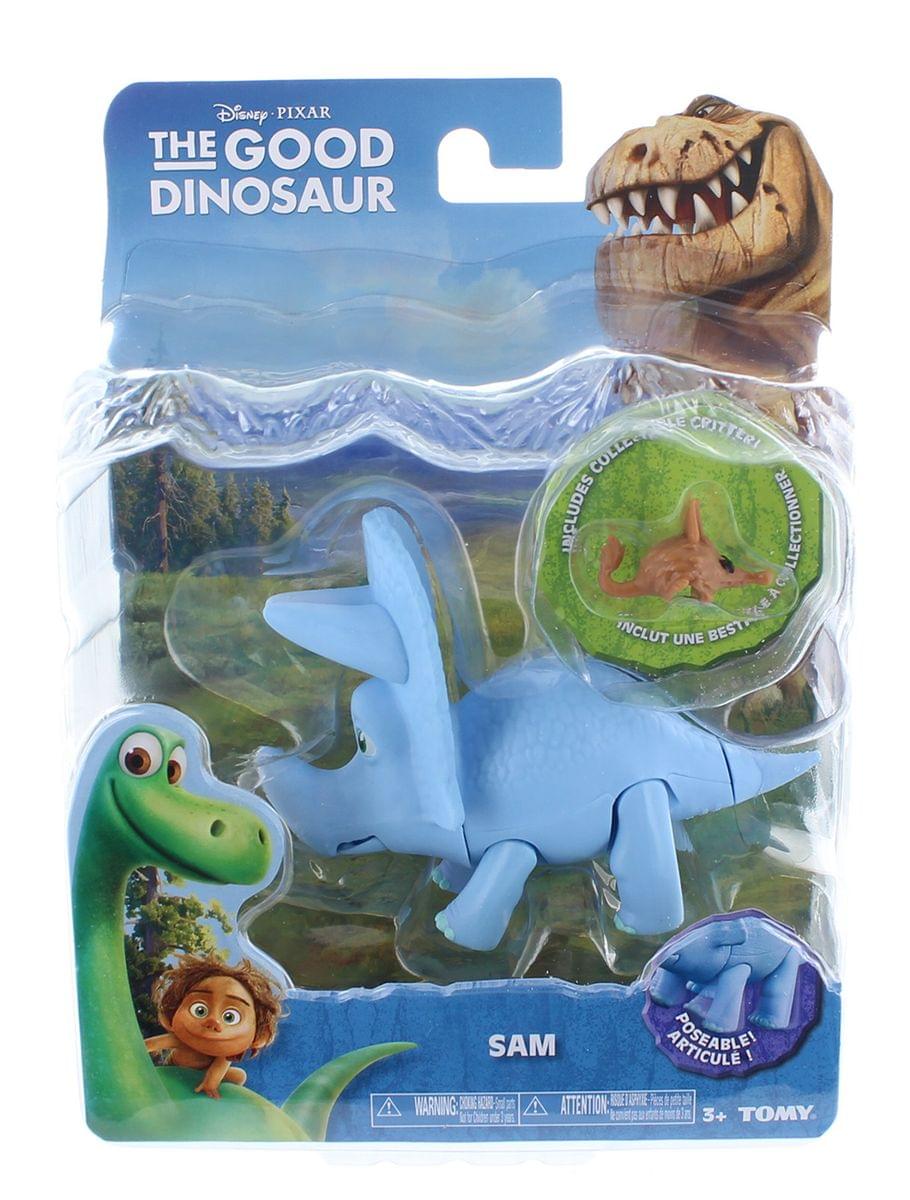 Disney's The Good Dinosaur Small Action Figure: Sam the Triceratops
Sam the Triceratops has poseable mouth, legs and neck.
Figure stands at 3.5" tall.
Includes collectible rodent for even more fun!
In scale with other figures, large figures and Galloping Butch (all sold separately).
Collect all the figures' and large figures' critters and attach them to Forrest Woodbush's horns (additional figures and critters sold separately).
In The Good Dinosaur, the asteroid misses Earth and dinosaurs never become extinct, but rather continue to live and evolve. Sam the Triceratops Figure is poseable and comes with a small rodent, a perfect play pal for dinosaurs to chase around. This collectible critter can also attach to Forrest Woodbush's horns (Forrest Woodbush figure sold separately).