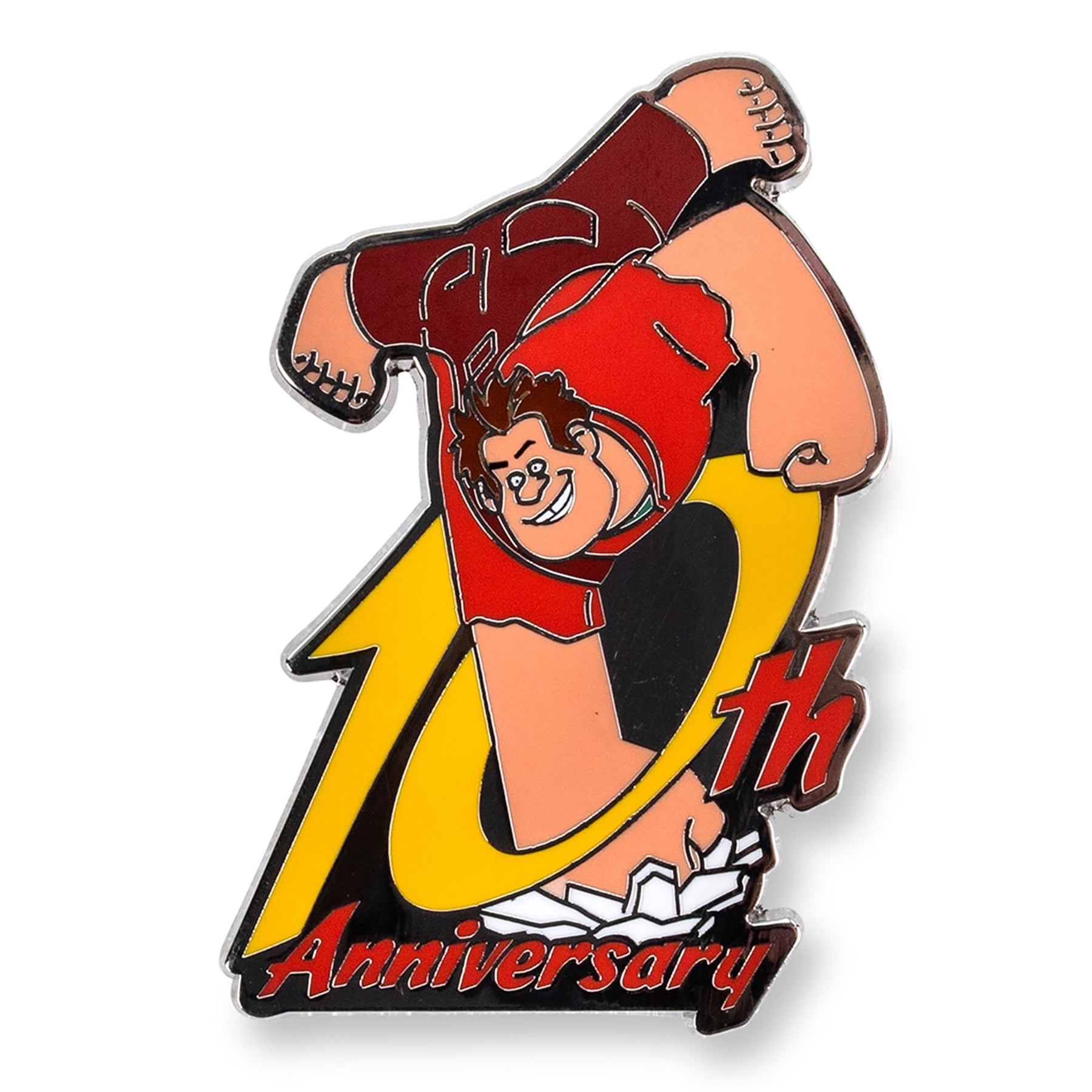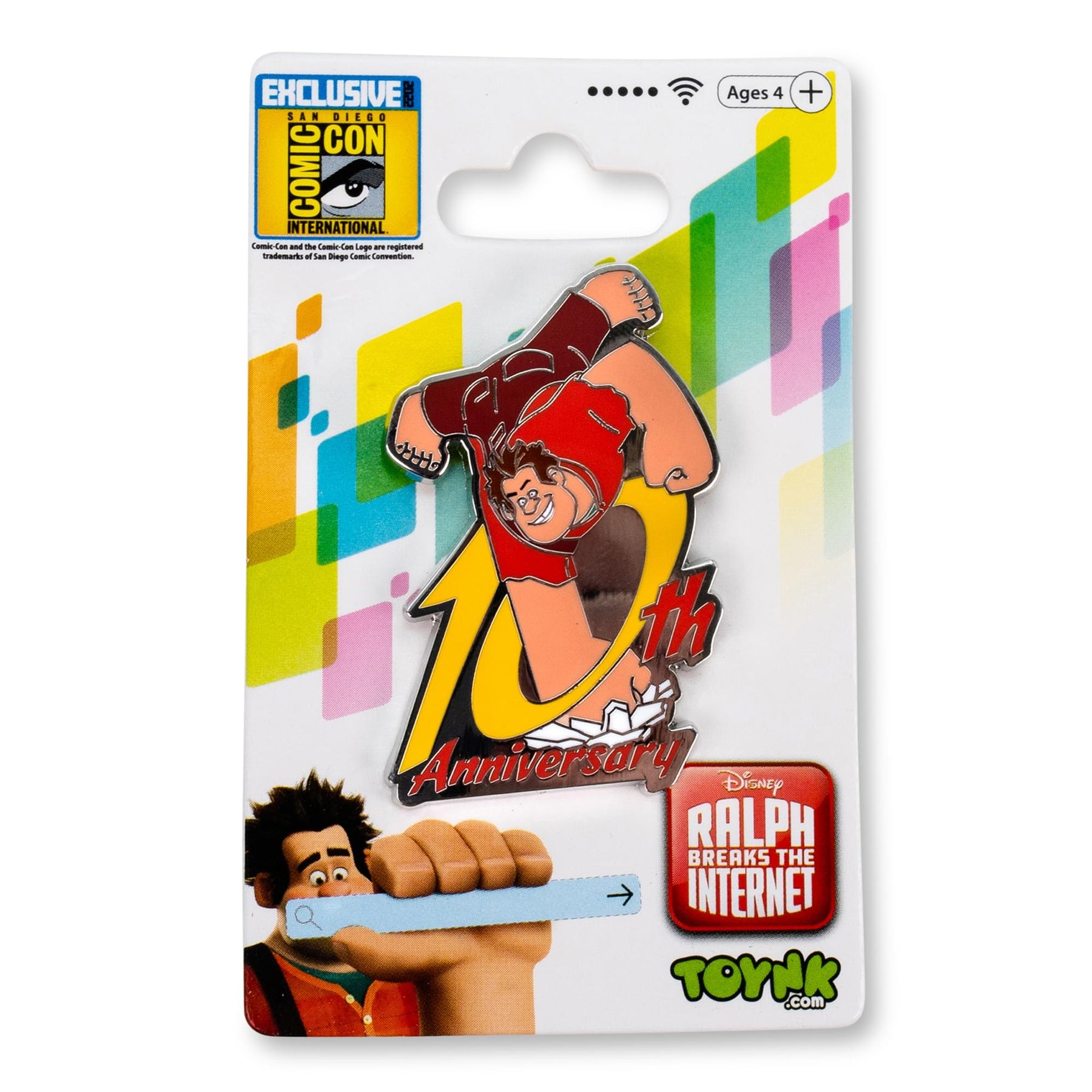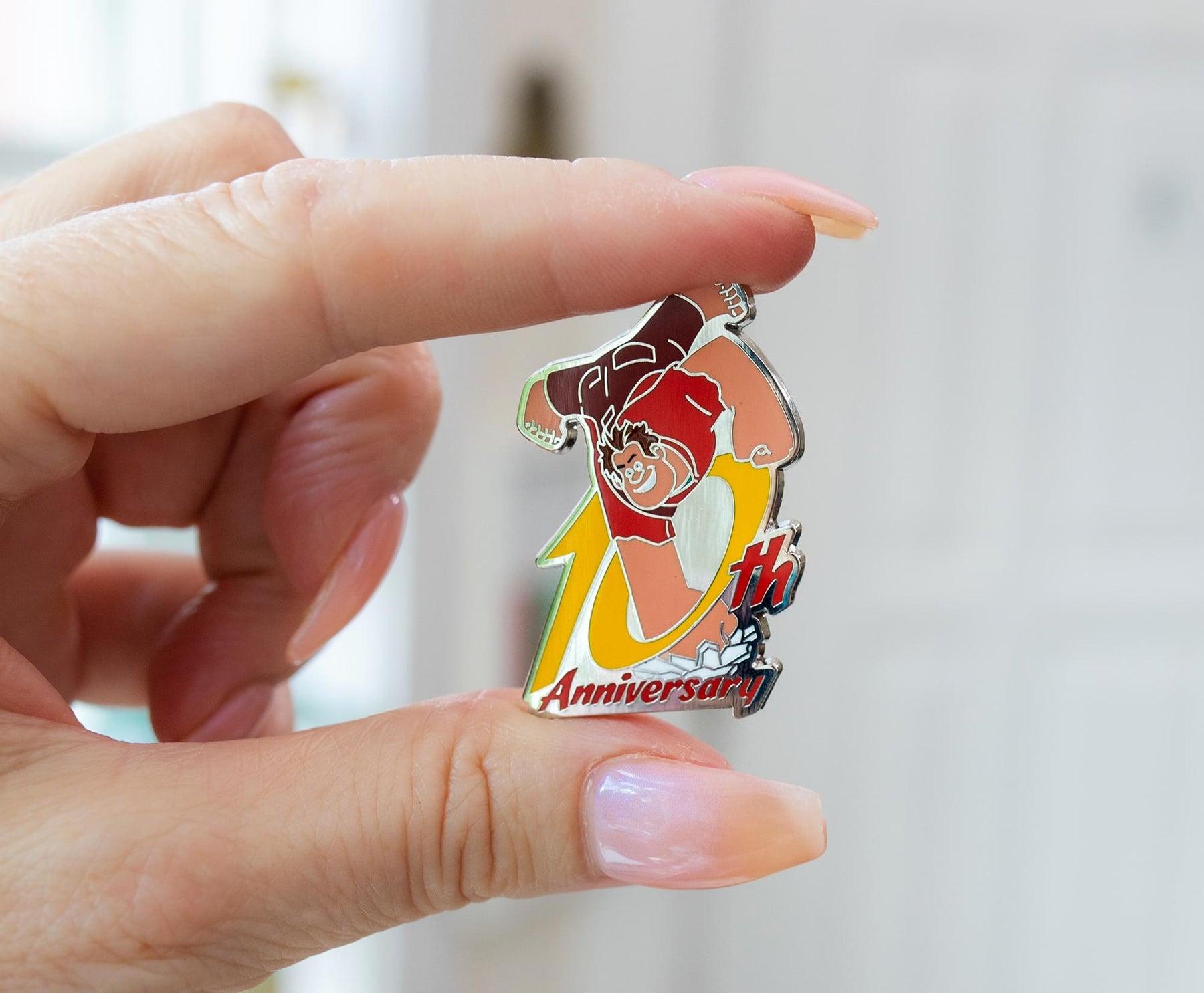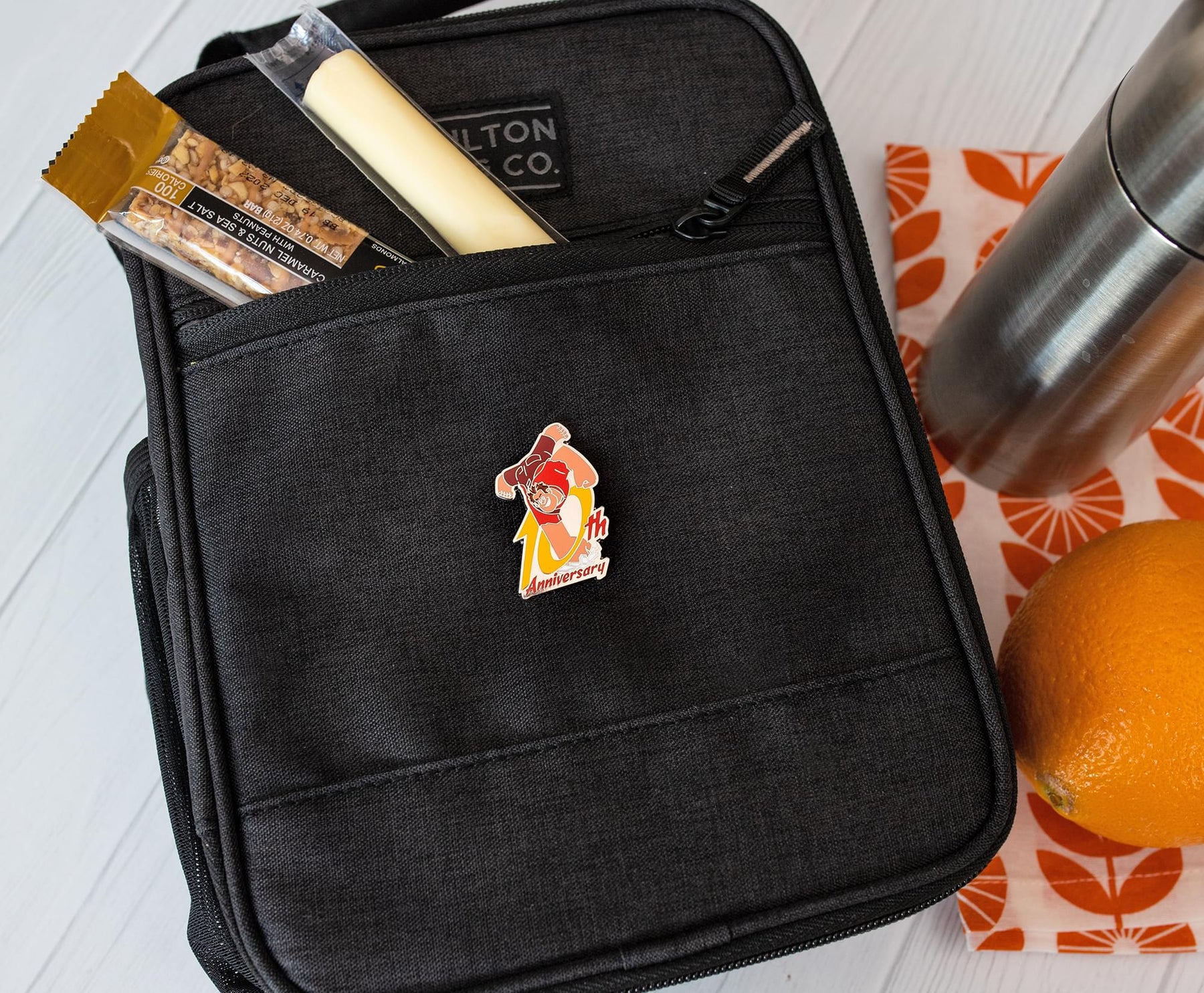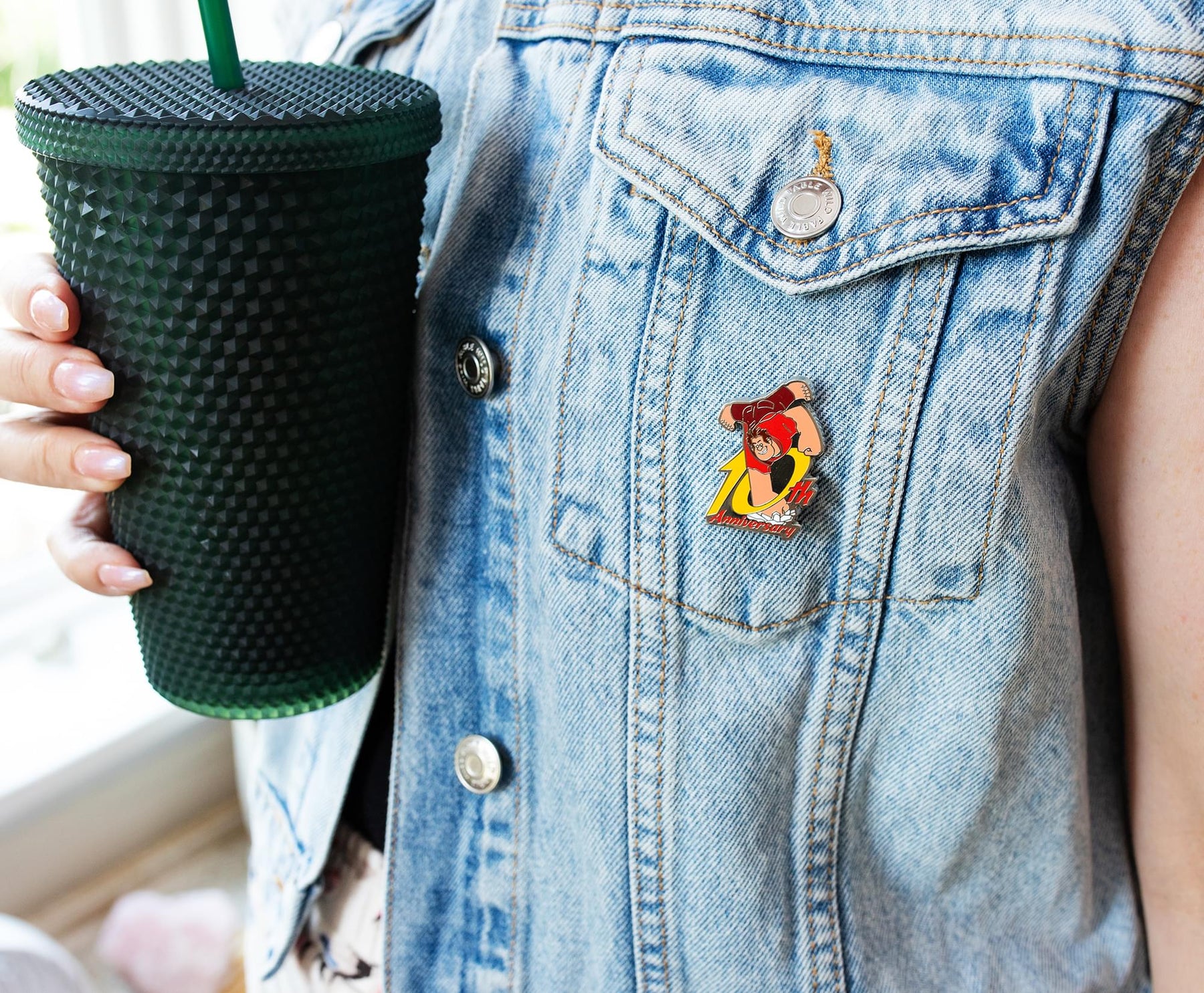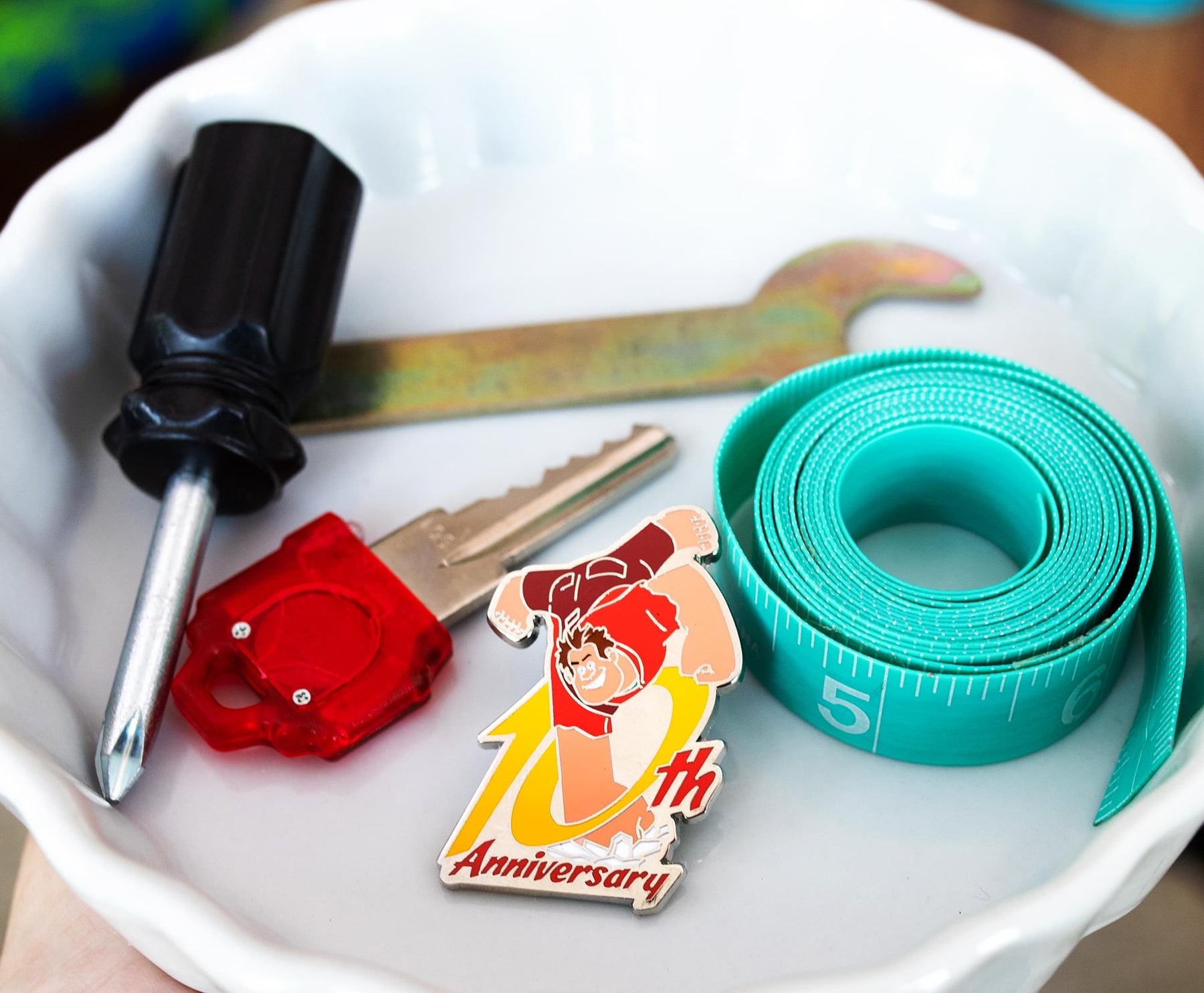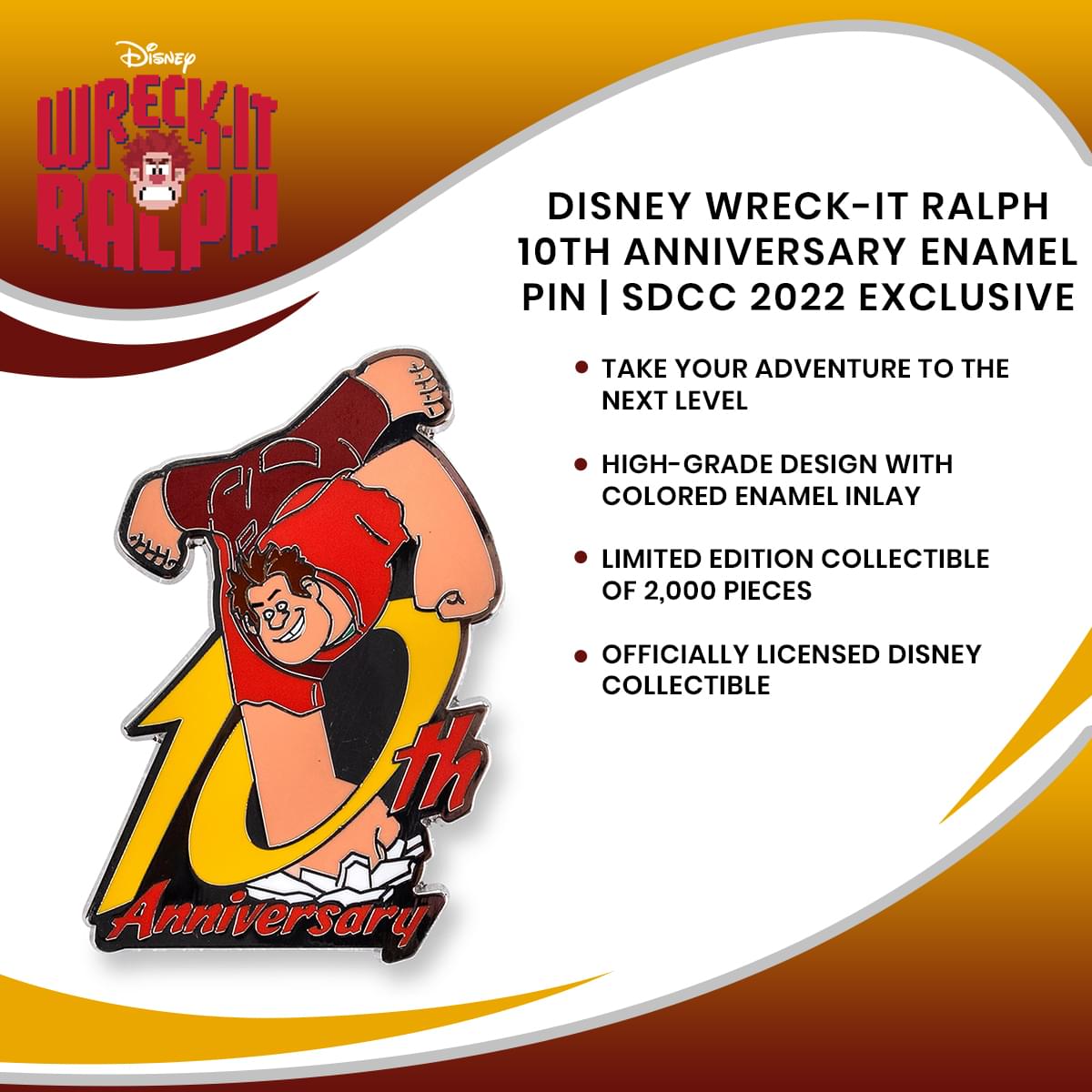 Disney Wreck-It Ralph 10th Anniversary Enamel Pin | SDCC 2022 Exclusive
I'M GONNA WRECK IT: Take your adventure to the next level with this exclusive collector's pin inspired by Disney's Wreck-It Ralph. You'll smash into all sorts of fun with this enamel pin that is limited edition of 2,000 pieces.
I'M BAD AND THAT'S GOOD: Gamers will glitch out over this enamel pin celebrating the Disney movie's 10th anniversary. The "wrecking riot" with a heart, Ralph busts his way through the excitement in this commemorative design.
QUALITY THAT WON'T SMASH TO PIECES: Collector's pin features a base metal design with detailed enamel inlay. Perfect for display or trade, this enamel pin comes with a secure backing for easy attachment and accessorizing.
A LIMITED EDITION MUST-HAVE: You'll get the top score with this pixel-perfect enamel pin that comes all the way from Litwak's Arcade on Route 83. This collector's pin is neatly presented on a branded cardboard backer for display.
OFFICIAL DISNEY COLLECTIBLE: Start game-hopping into endless adventures with this officially licensed enamel pin from Disney's Wreck-It Ralph. Perfect for leveling up your jacket, bag, or corkboard with this Exclusive.
ONE GAME AT A TIME
Get ready to level-up with this exclusive collector's pin inspired by Disney's Wreck-It Ralph.
The designated "bad guy" of Fix-It Felix Jr. has smashed his way through countless arcade games to commemorate a decade's worth of adventures. Ralph grins as he wrecks the "10th Anniversary" lettering that celebrates the legacy of Disney's hit animated classic.
EXCLUSIVE COLLECTOR'S PIN FIT FOR ANY WRECKER
Embark on a game-hopping adventure across Litwak's Arcade with this enamel pin. Whether you want in on the action of Hero's Duty or Sugar Rush is more your speed, gamers can glitch out their style by pinning this accessory to their clothes, bags, and other attire.
LIMITED EDITION OF 2,000
It's never "game over" with this officially licensed collectible from Disney's Wreck-It Ralph. This San Diego Comic-Con Exclusive is limited edition of only 2,000 pieces.
Read All About It on Our Blog
Trending Geek