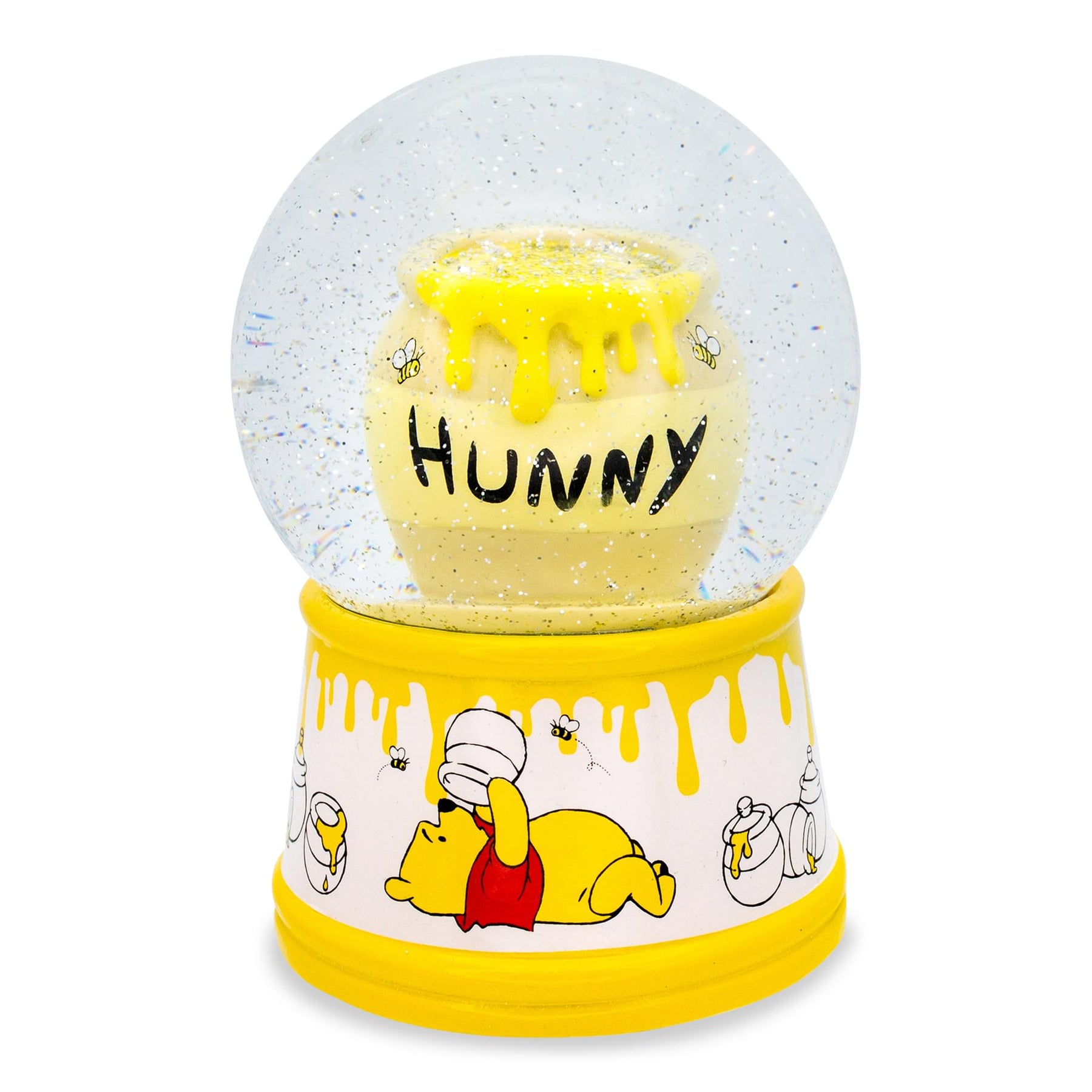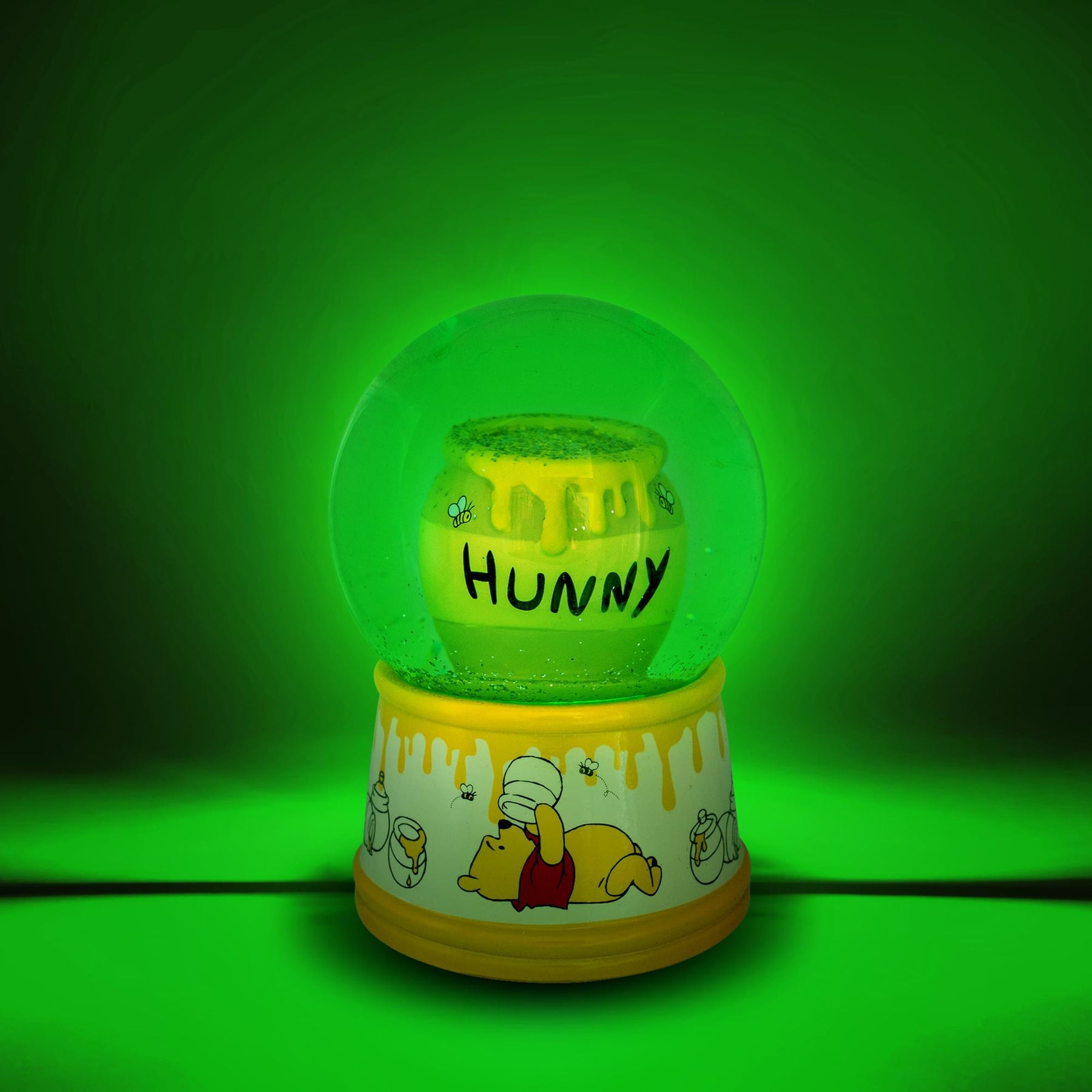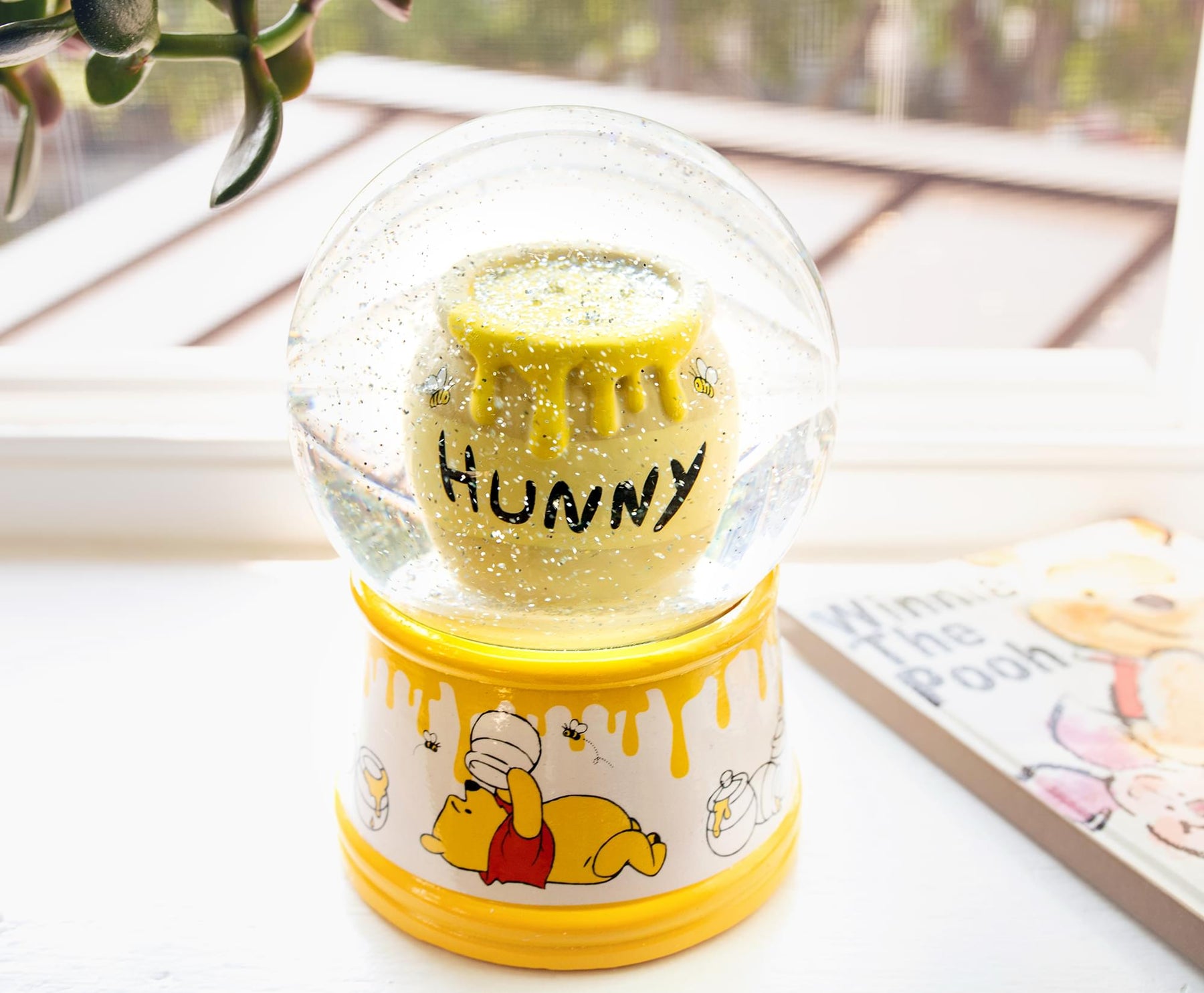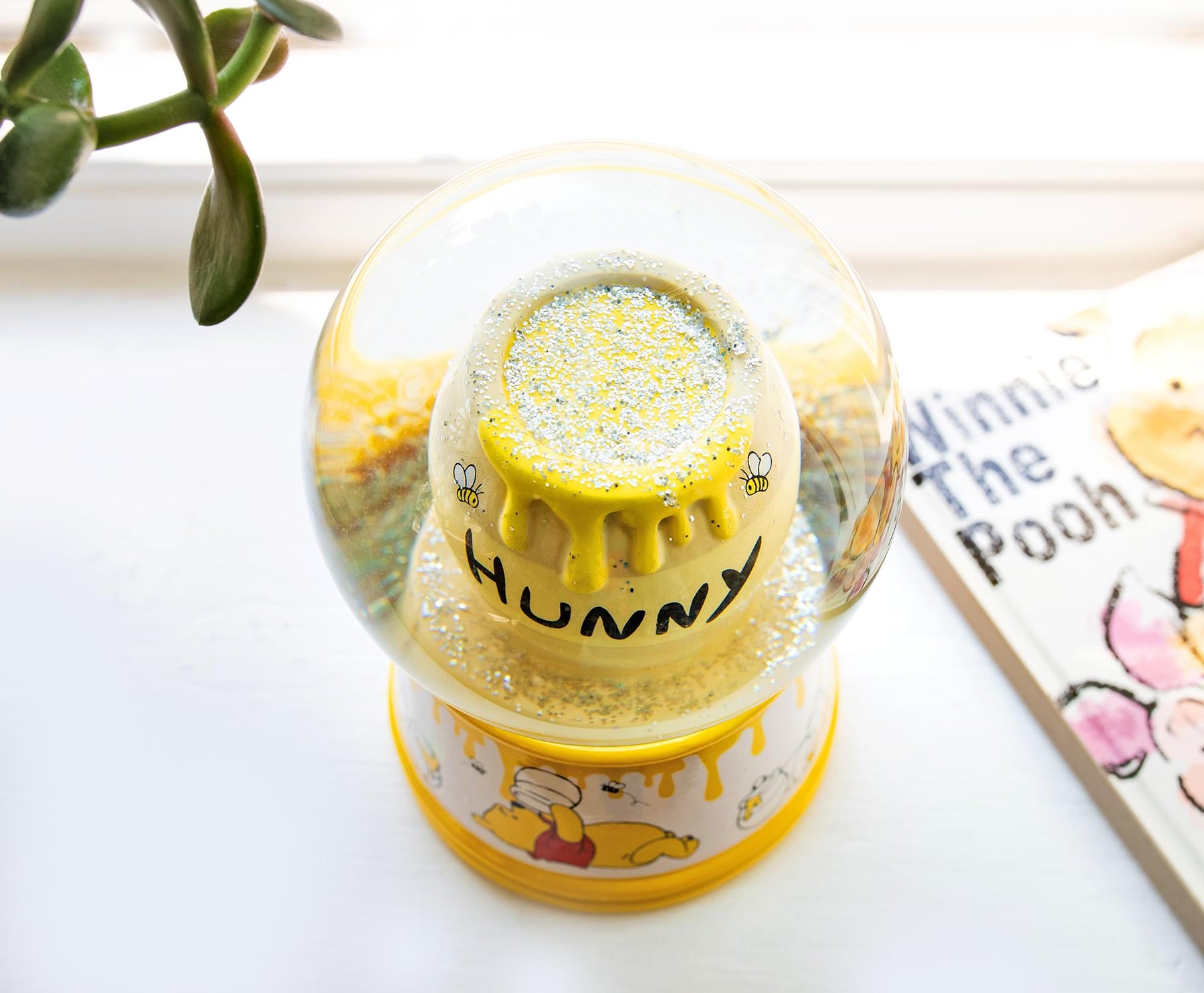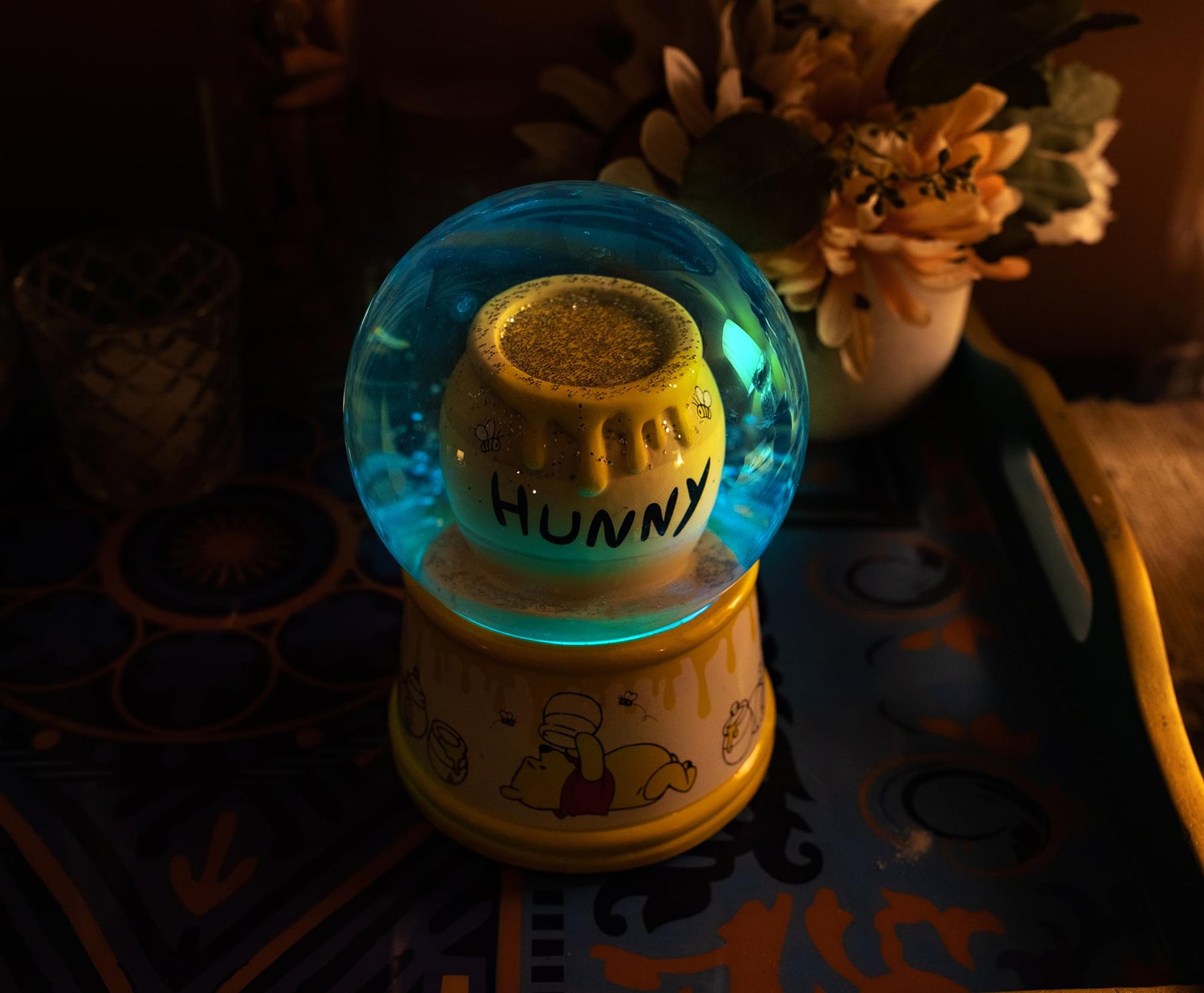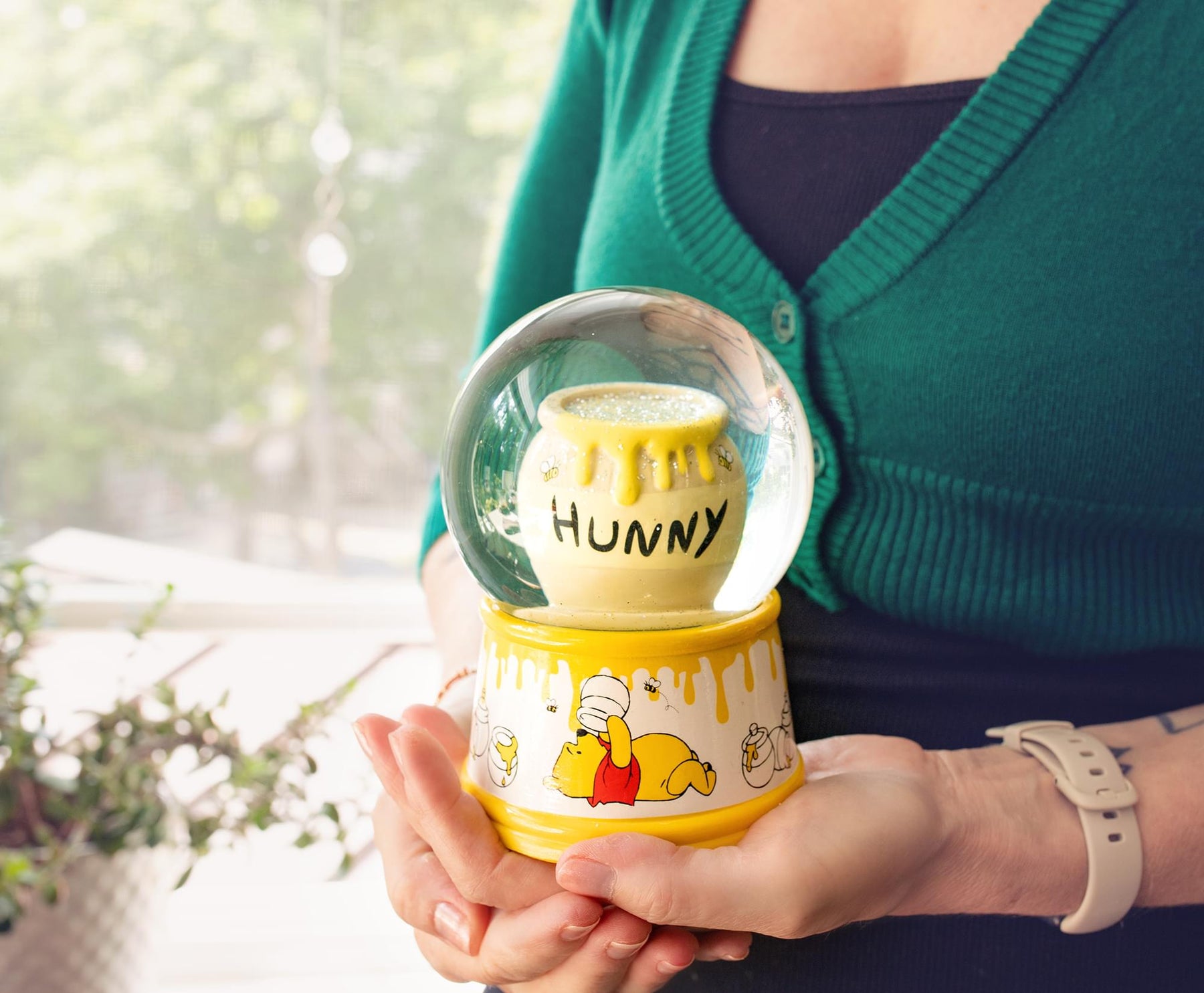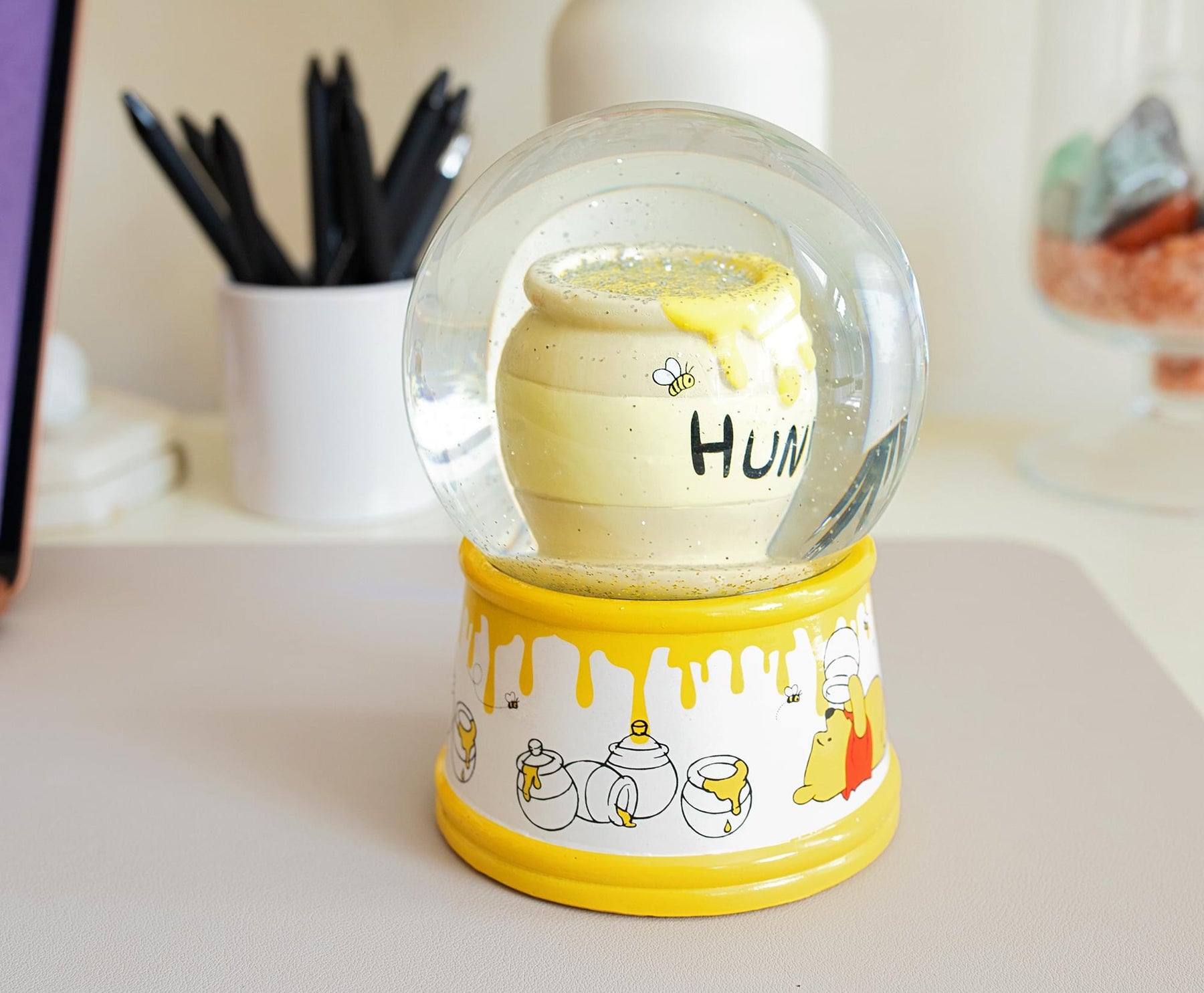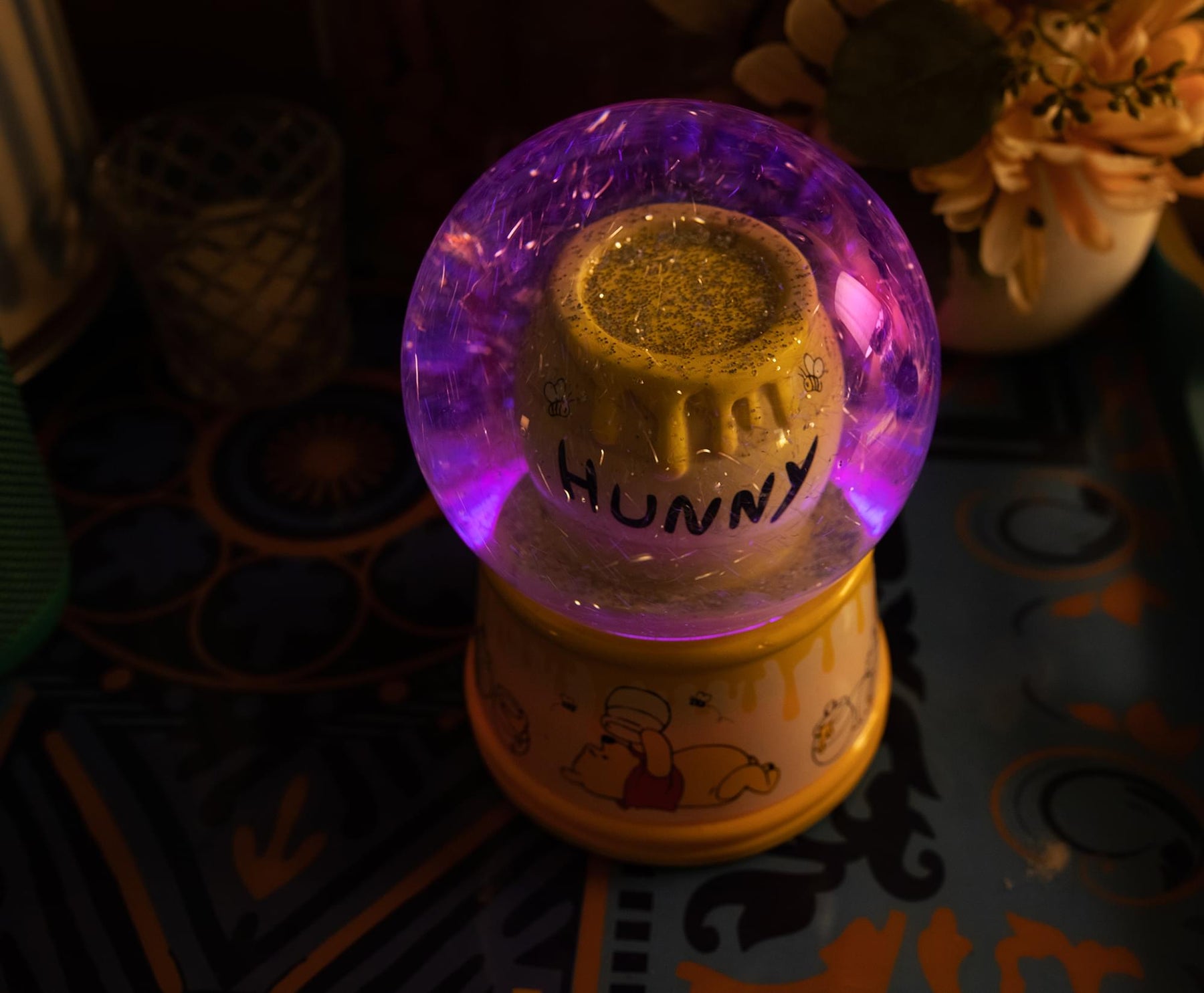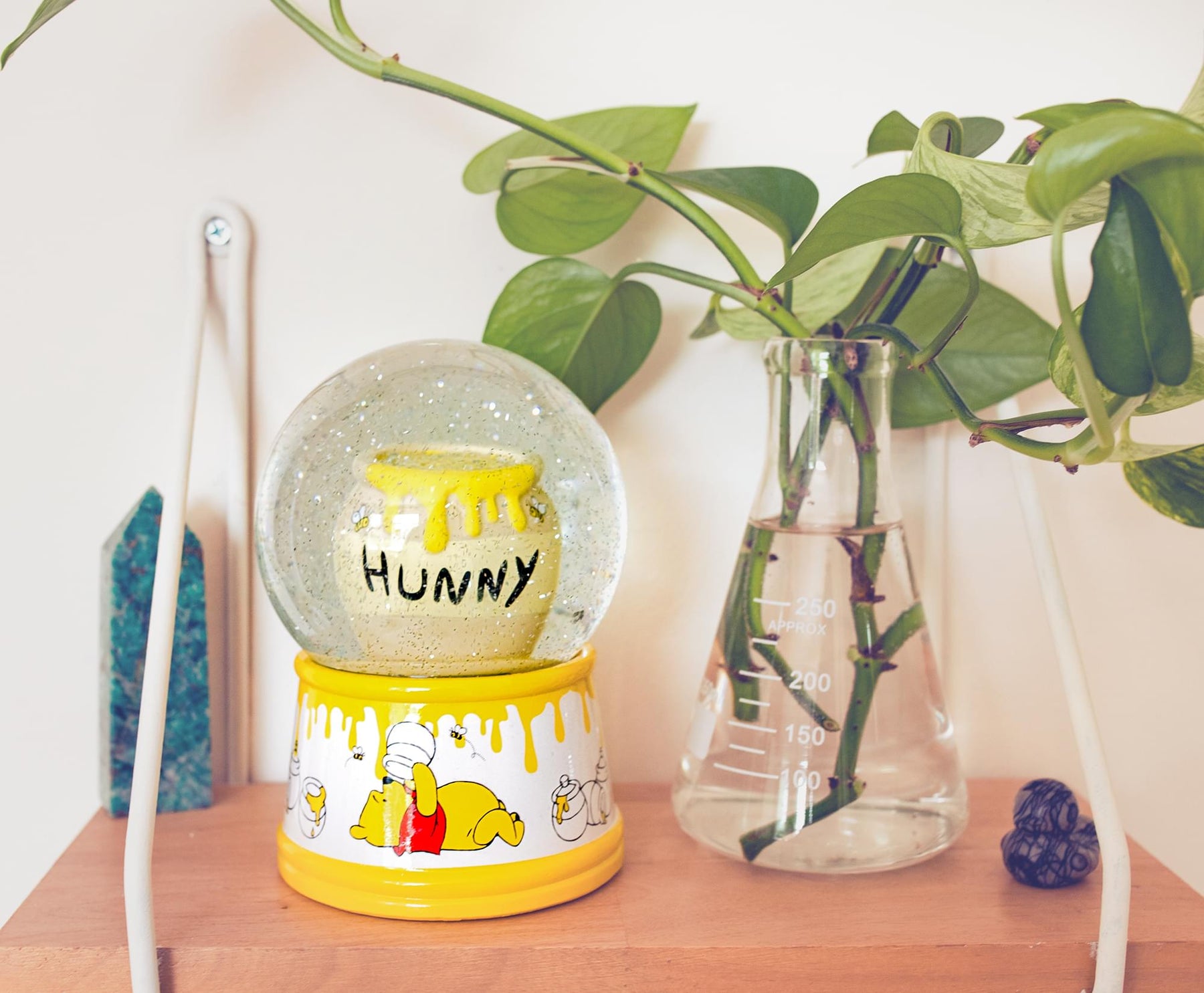 Disney Winnie The Pooh Hunny Pot Light-Up Snow Globe | 6 Inches Tall
RETURN TO THE HUNDRED ACRE WOOD: The one and only Pooh bear is here, and he's got one thing on his mind. Now you can celebrate the sweet treats that life can provide with this exclusive snow globe featuring Disney's Winnie the Pooh.
IS YOUR TUMBLY FEELING RUMBLY: What's all the buzz about? This snow globe features a classic hunny pot surrounded by floating gold sparkles, while the bottom sees that silly ol' bear trying to get that one last drip while bees circle above.
A SWEET LIGHT-UP DISPLAY: The snow globe emits a shimmery and shiny glitter-filled glow when you flick the on/off light switch at the bottom of the ceramic base. Operates via two LR44 button cell batteries (included).
SHOW YOUR TIMELESS STYLE: The desk, bookshelf, or craft area in your treehouse will be filled with nostalgia thanks to this cute keepsake proudly on display. Expect nothing but fun from one of Disney's most lovable characters.
OFFICIAL DISNEY COLLECTIBLE: Everyone's favorite stuffed bear is here to enjoy some bee byproducts at snacktime. You'll be looking for a treat of your own with this officially licensed snow globe inspired by Disney's Winnie the Pooh.
A LITTLE SOMETHING FOR FELLOW HUNNY LOVERS
Pooh is hoping for to find a taste of his favorite snack, perhaps just a small smackerel of hunny in this exclusive snow globe from Disney.
This snow globe's unique design shows Christopher Robin's very best friend looking for a sweet treat. Give it a shake and you'll see glittering golden sparkles floating all around the hunny pot he so desperately wants. Around the base designed to look like it's dripping with the sweet stuff, you'll find jars and the bees that worked so hard to fill them.
THERE'S ALWAYS ROOM FOR MORE
Prepare yourself for golden delights with this fun snow globe. But that silly ol' bear has one more illuminating surprise for you. Just flick the switch on the bottom of the base to bathe the whole scene in a whimsical glow. It's a lot harder to snack in the dark.
Pooh Bear is always happy to share in this officially licensed home decor from Disney's Winnie the Pooh.