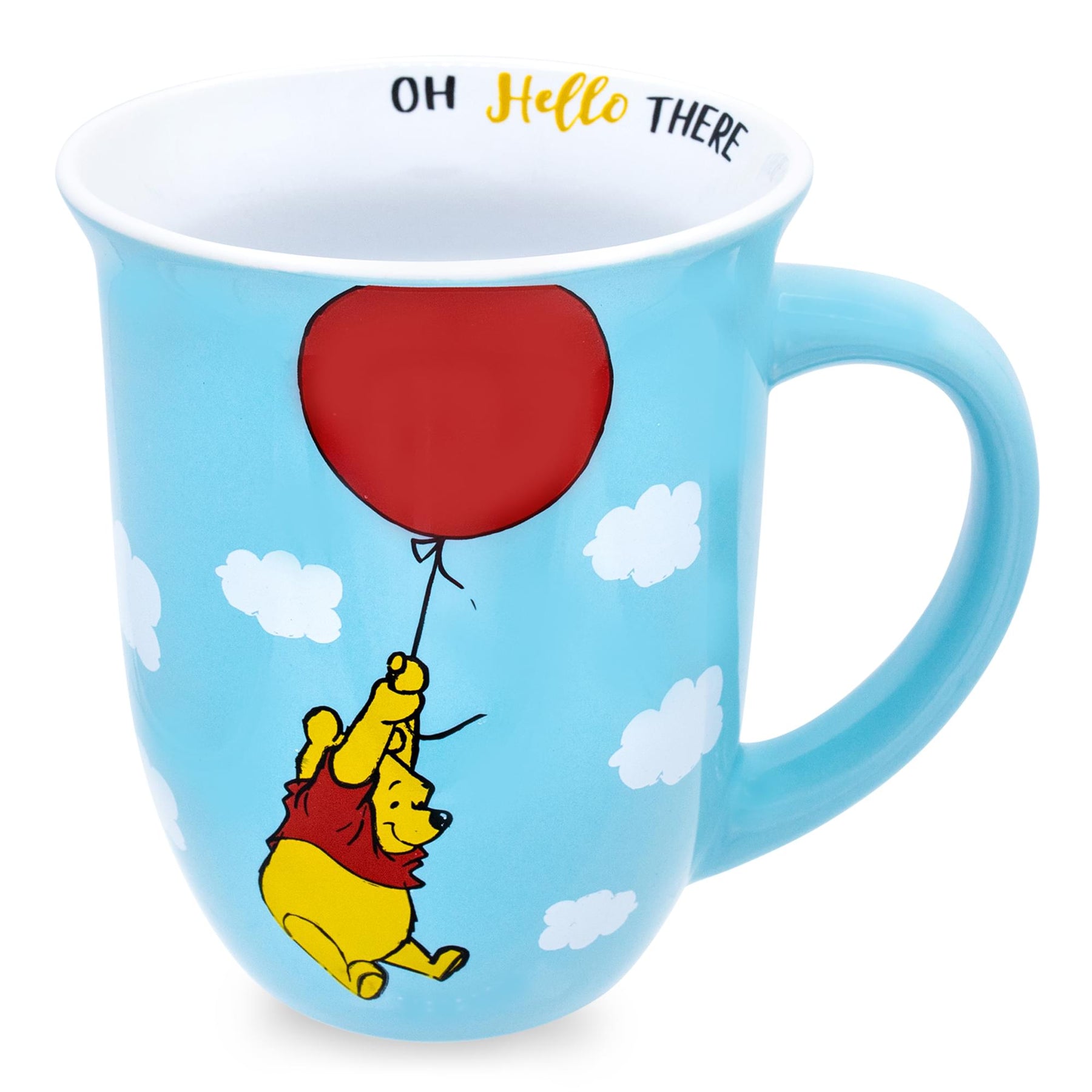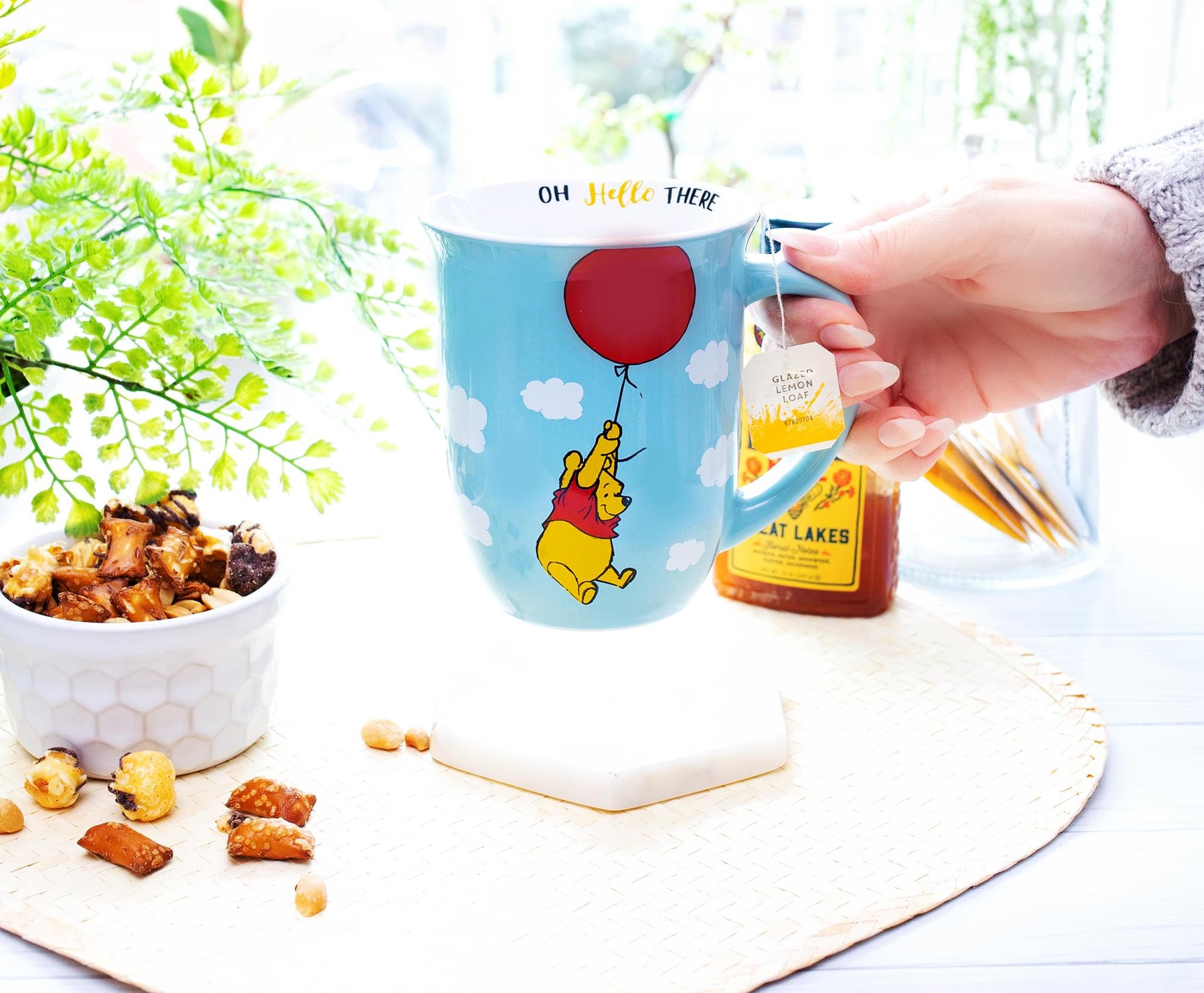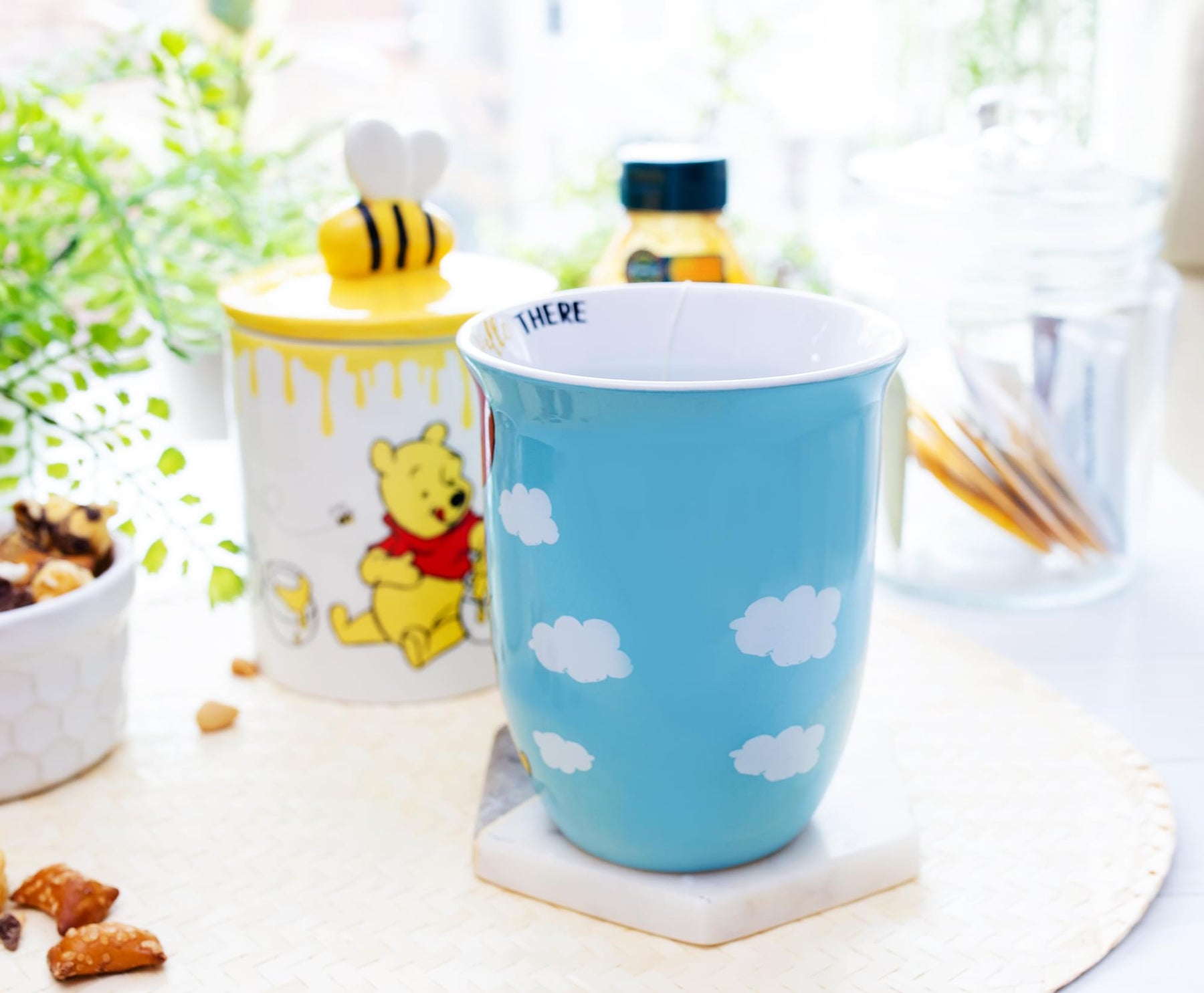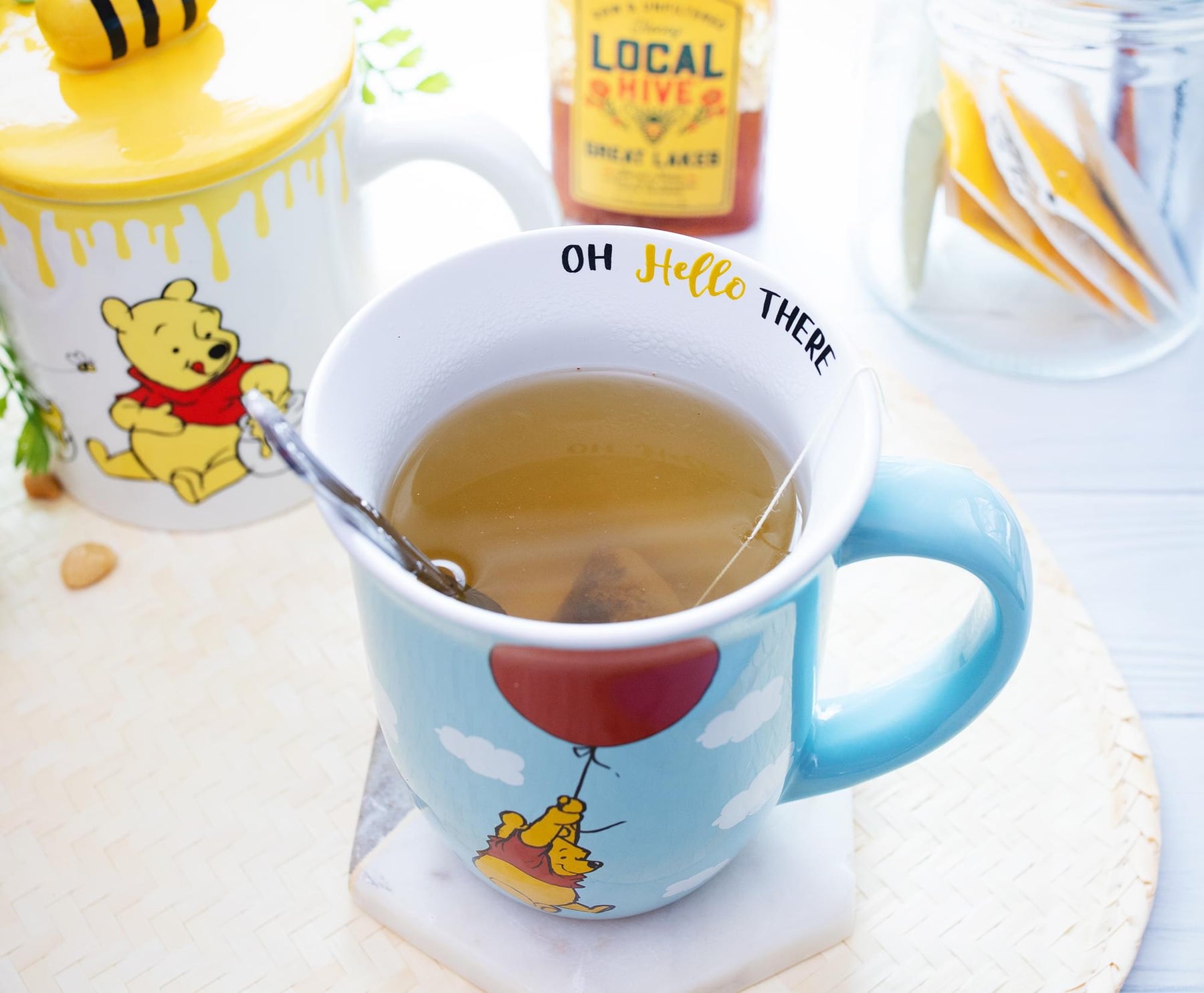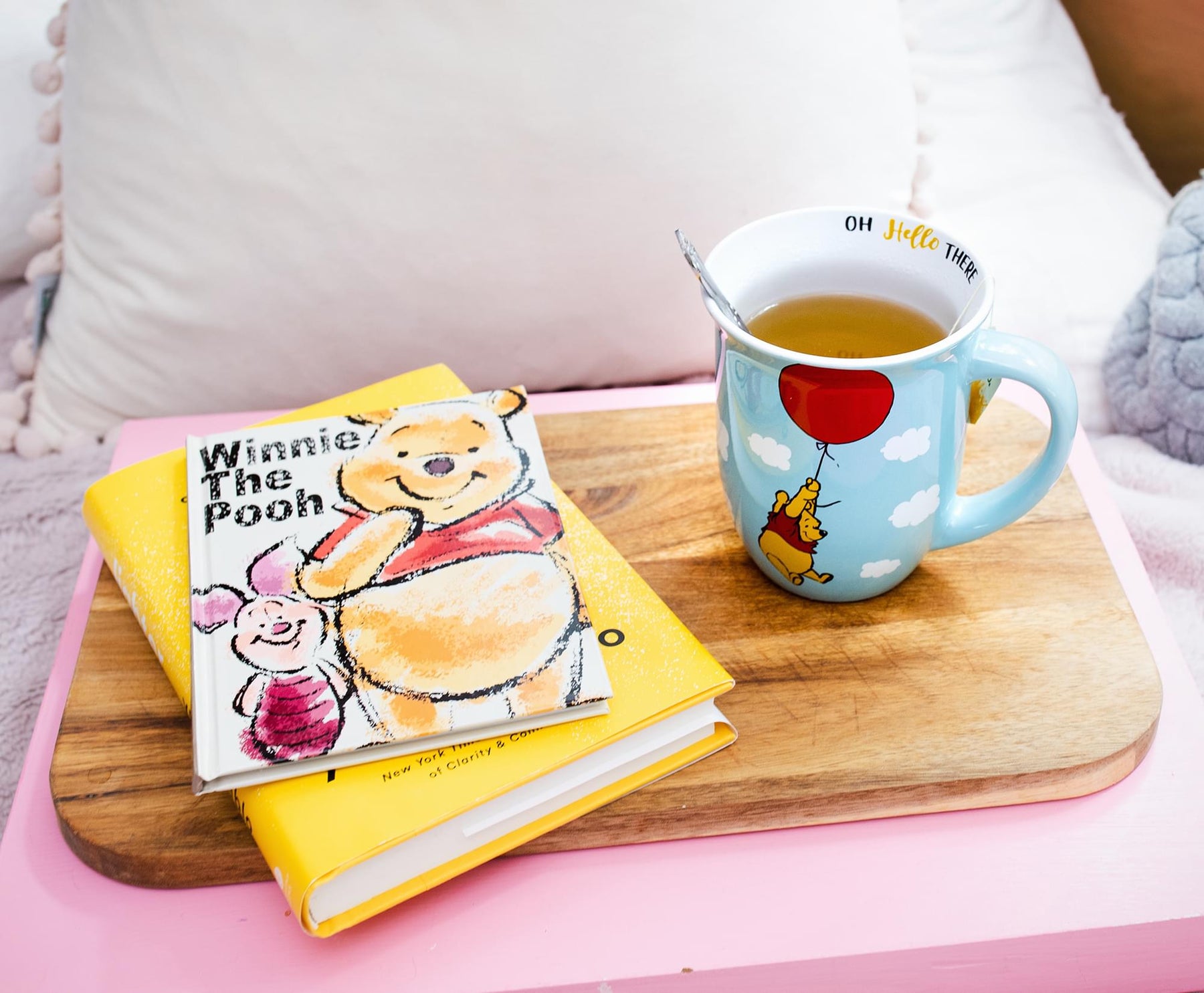 Disney Winnie The Pooh Balloon Float Wide Rim Ceramic Mug | Holds 16 Ounces
ON A CLEAR DAY: The skies are clear, the winds are strong. Why not join a silly ol' bear on a balloon ride with this exclusive coffee mug featuring Disney's Winnie the Pooh? It could be the start of a very fun adventure.
JUST FLOAT ALONG: The cool blue of this cool cup shows a beautiful sky full of puffy white clouds. In the center you'll find Pooh Bear floating on a large red balloon. Along the wide rim, you'll discover a message from him, "Oh, Hello There!"
THE FINEST IN THE FOREST: This BPA-free ceramic mug is made for long-lasting use to accompany your adventures across, or above, the Hundred Acre Wood. Easy to maintain, it's suitable for both microwave and top-rack dishwasher.
JUST FLOATING AN IDEA: Would you like a dollop of sweetness added to that tea? This oversized mug generously holds up to 16 ounces of your preferred hot or cold beverage to help you keep on bouncing.
OFFICIAL DISNEY COLLECTIBLE: Everyone's favorite stuffed bear is on the hunt for some bee byproducts. You've found a treat of your own with this officially licensed wide-rim cup featuring Disney's Winnie the Pooh.
WHEREVER THE WIND MAY TAKE YOU
You'll be walking on air with this exclusive ceramic mug featuring the one and only Winnie the Pooh.
Featuring Christopher Robin's very best friend, this sky blue coffee cup features Pooh Bear looking for his next smackerel of honey in the strangest of places. He's drifting through the air, attached to a large red balloon, wondering where he's going to end up. But as long as it's somewhere with treats, he'll be happy. Along the edge of the wide rim, you'll find that Pooh has a message for you. He just wanted to say "Oh, hello there!"
SEE THE WORLD FROM A WHOLE NEW PERSPECTIVE
Keep your hopes sky high with this BPA-free coffee mug that will make your drinking experience that much more enjoyable. All the better for when the bees starts buzzing your way. This coffee cup is designed to be as timeless as the stuffed bear in question, and it's sure to last through any of your biggest adventures.
Allow yourself to rise above it all with this officially licensed drinkware from the world of Disney's Winnie the Pooh.
CARE INSTRUCTIONS
Easy care
Top-rack dishwasher safe
Microwave safe