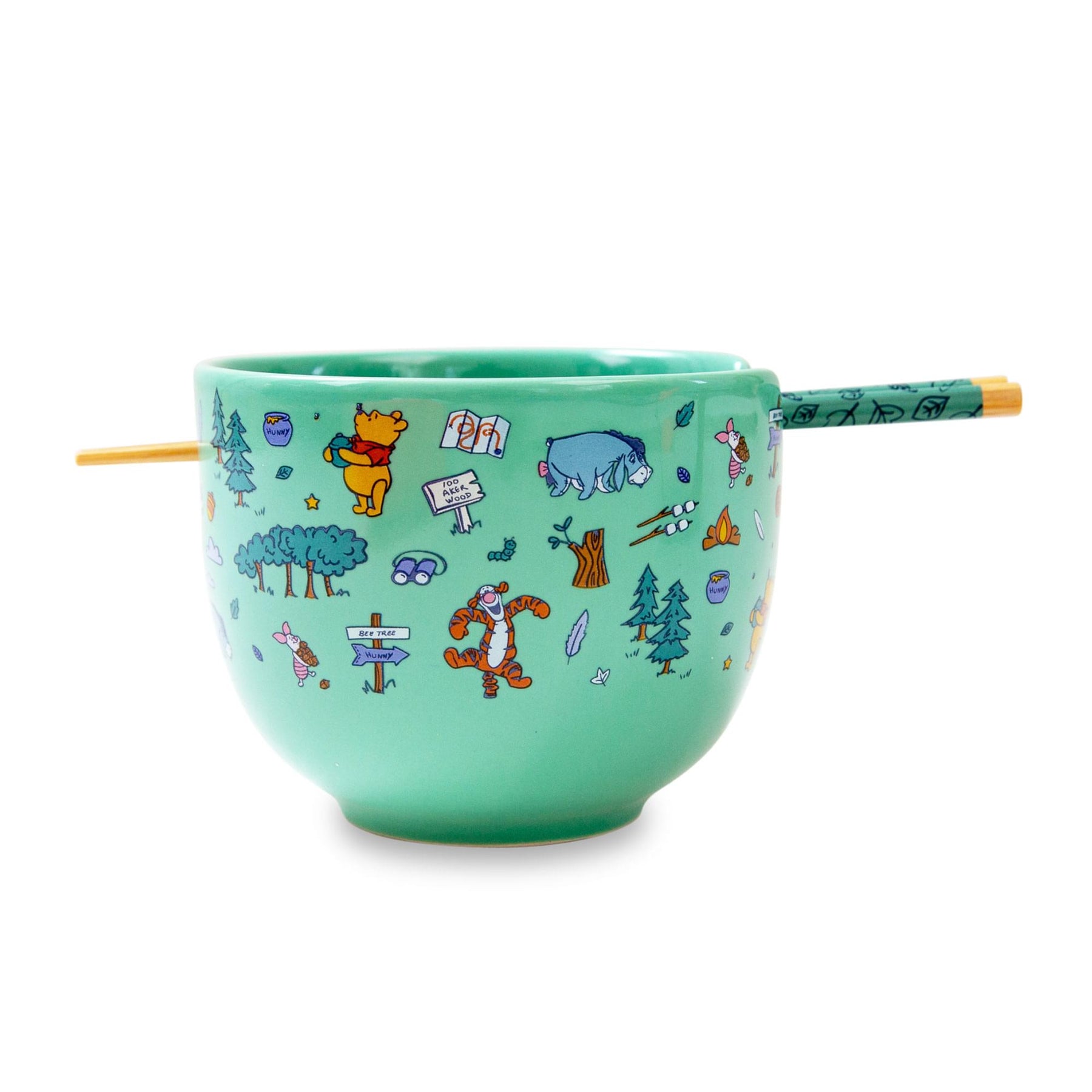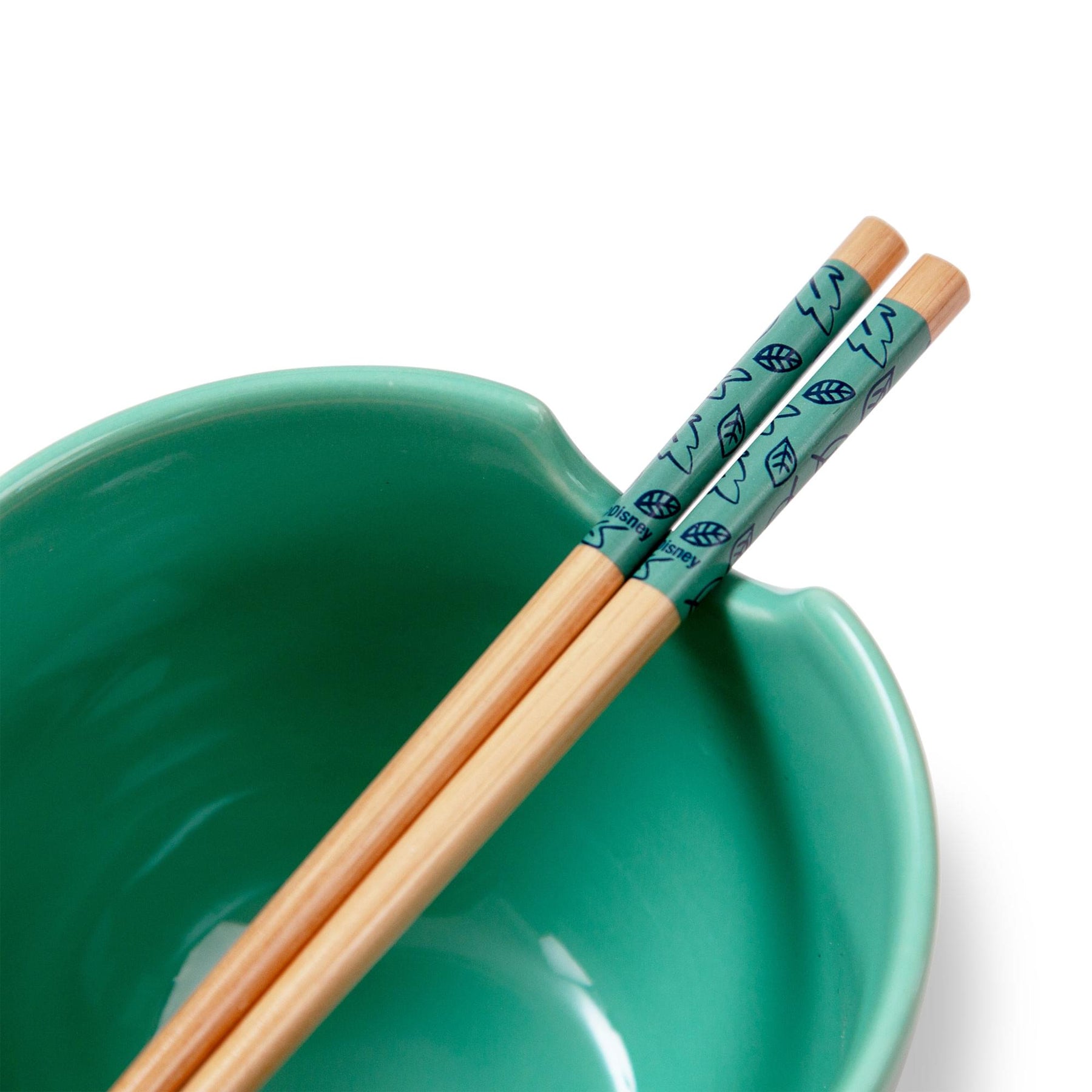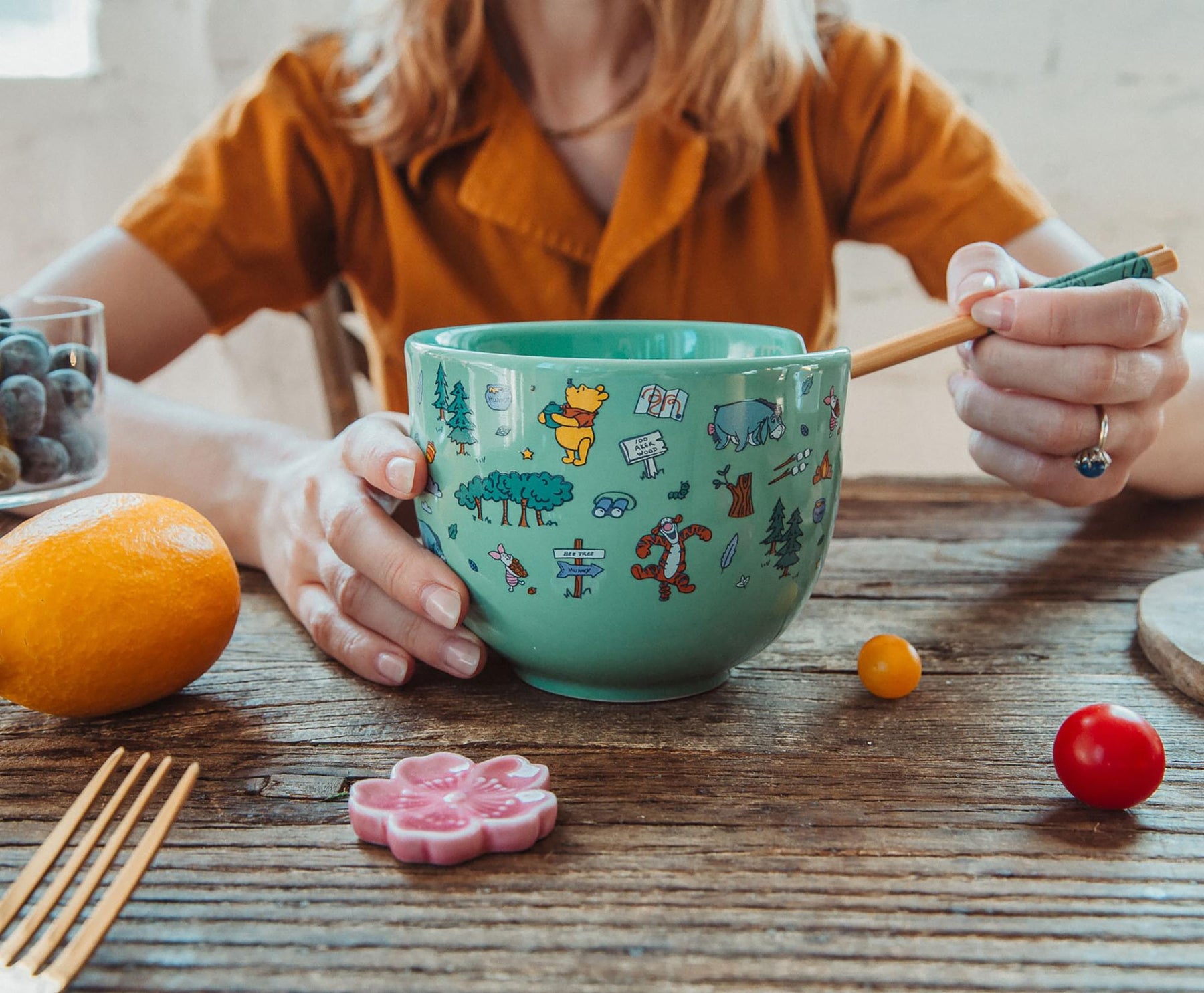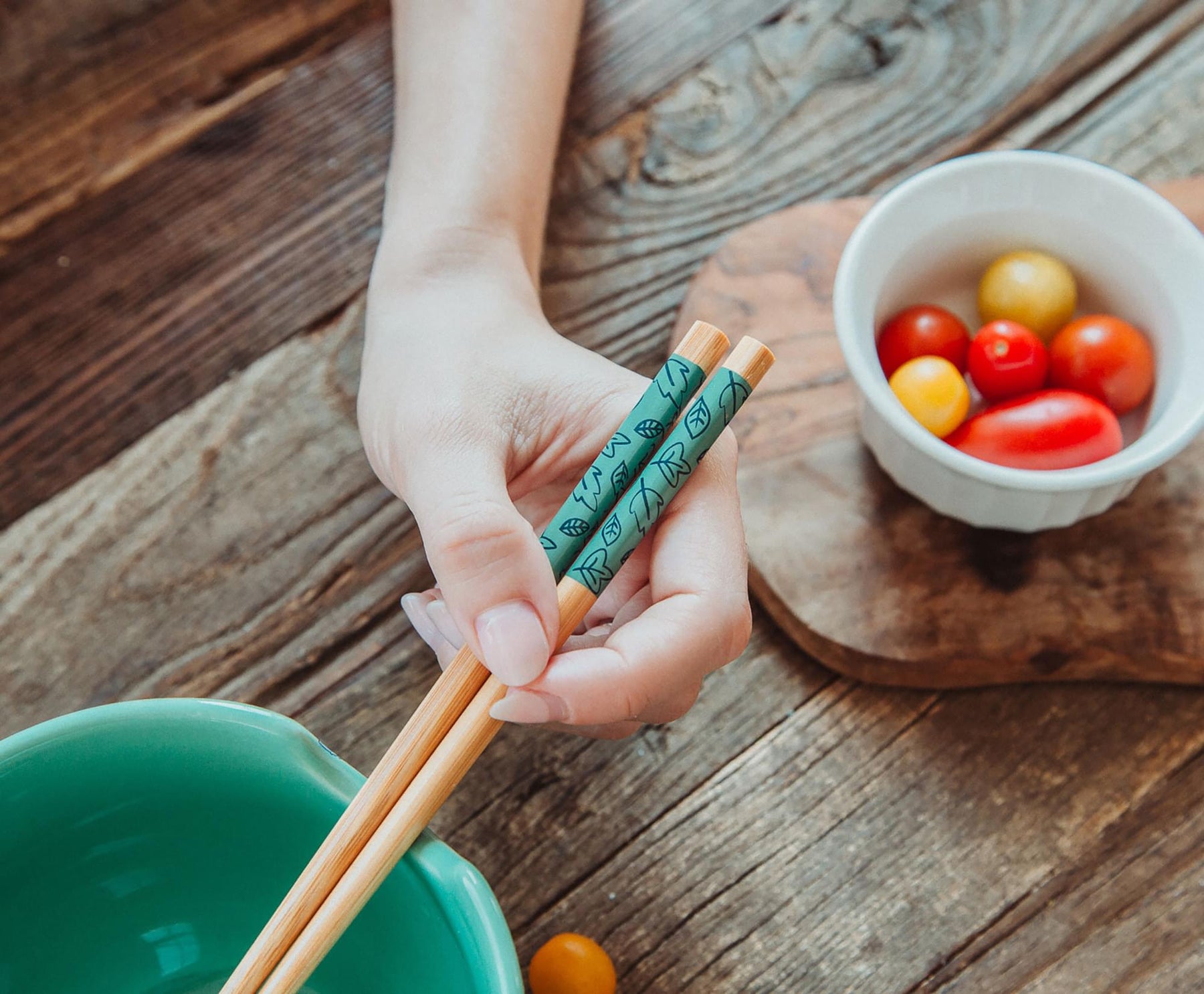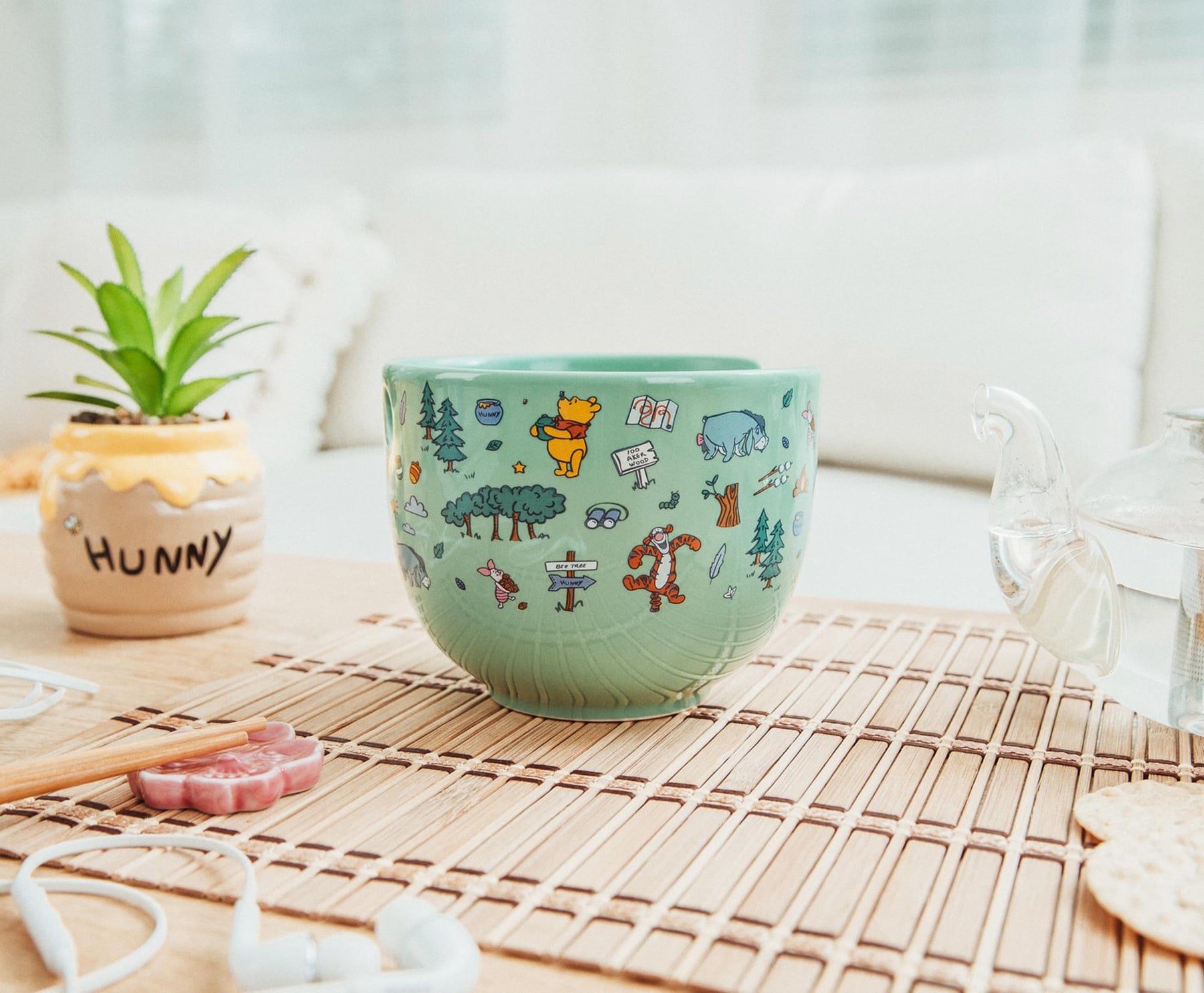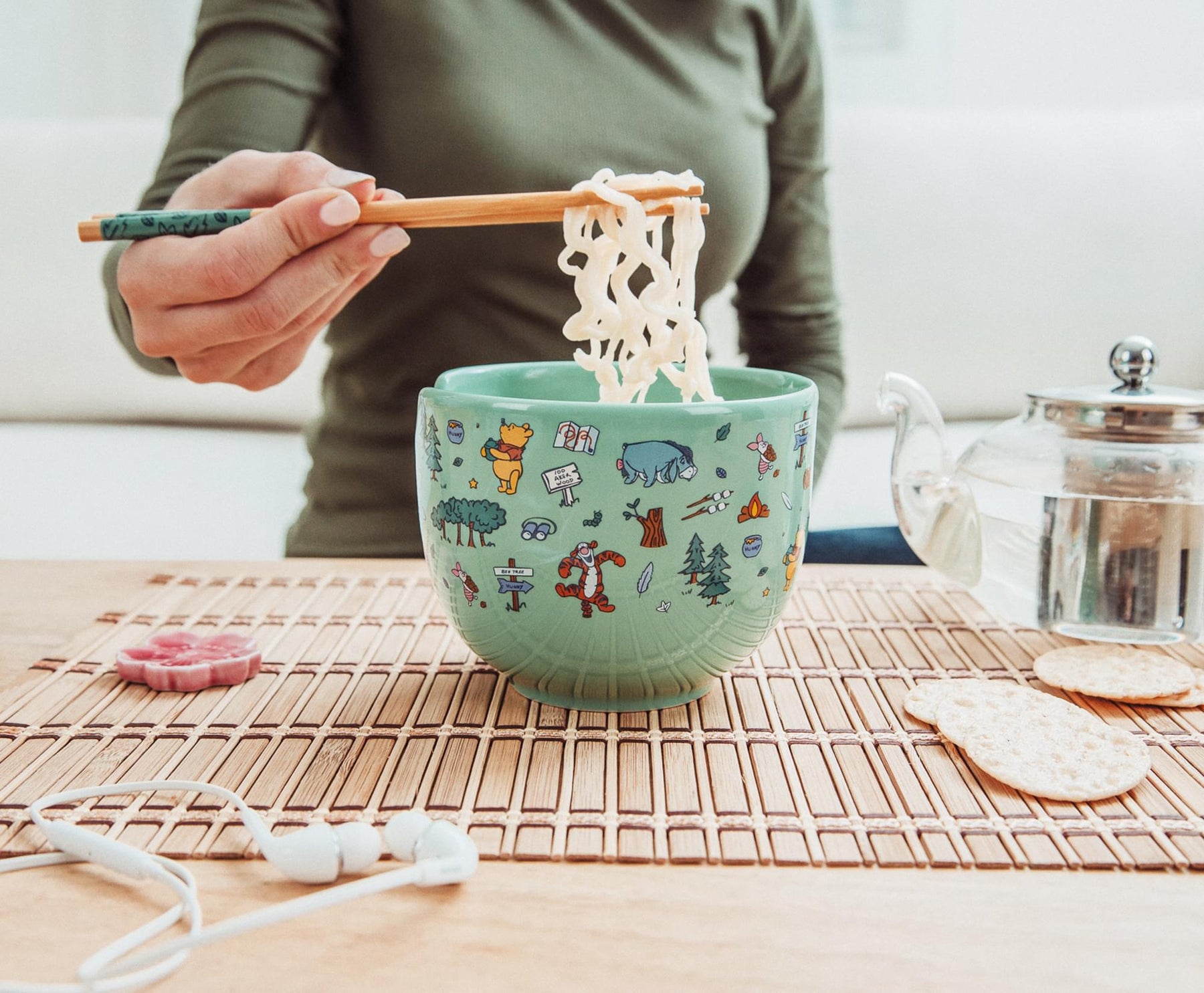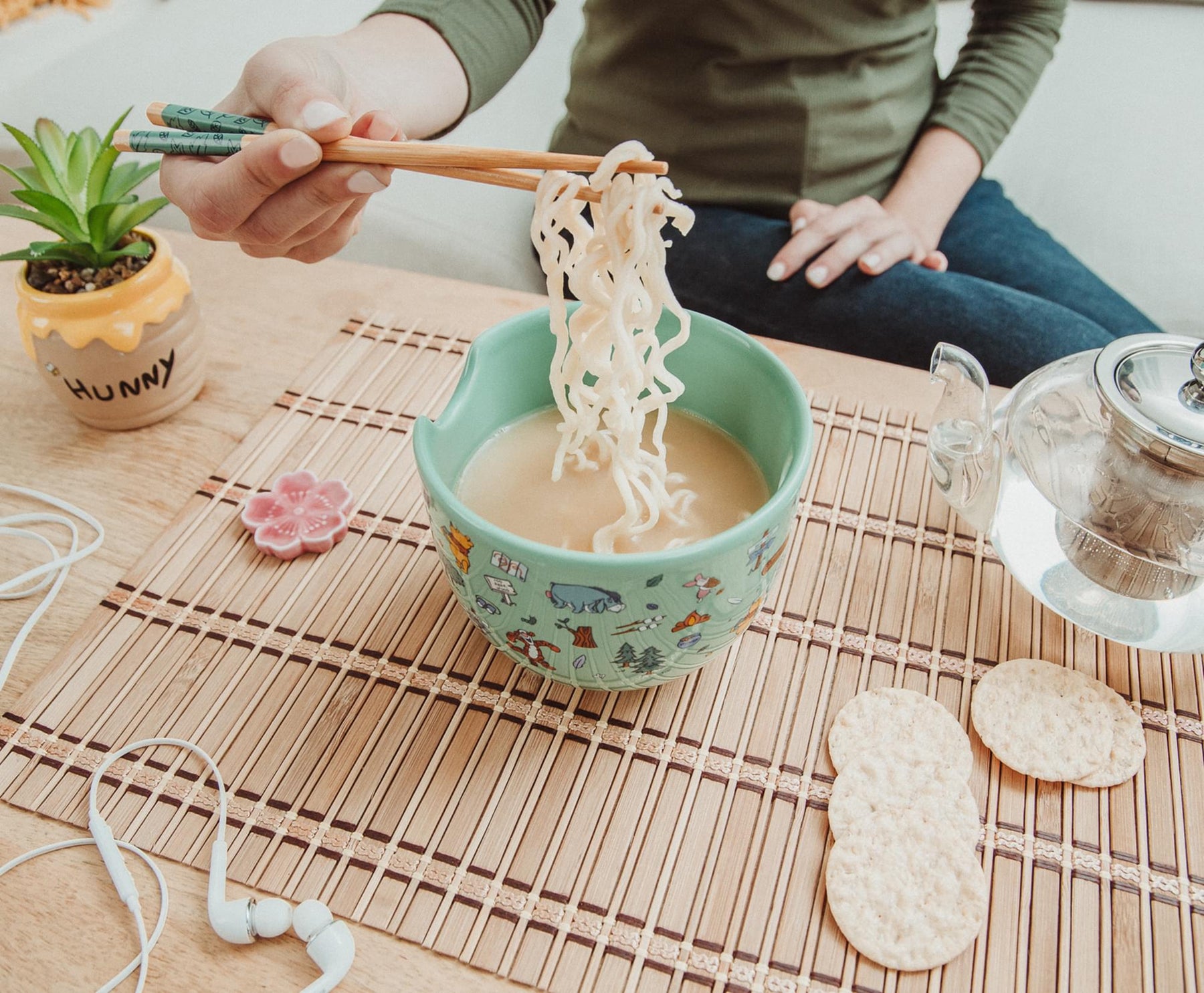 Disney Winnie the Pooh Allover Icons 20-Ounce Ramen Bowl and Chopstick Set
EVERYTHING IS BETTER WITH FRIENDS: Who hasn't wanted to share a meal with their childhood friends? Winnie the Pooh has brought his buddies on this exclusive ramen set. Enjoy your favorite dishes with your pals from the Hundred Acre Wood.
UNFORGETTABLE ICONS: Looking Tigger-ific in teal, this classic ramen bowl is big enough to hold your favs. If you look through the trees on this design, you'll spot Piglet and Eeyore getting ready to roast marshmellows over the fire with Pooh Bear.
PERFECT FOR A SMACKEREL OF SNACKS: This ramen set comes with a pair of reusable wooden chopsticks for enjoying all of your favorite dishes fresh out of the hunny jar. The bowl conveniently features built-in notches for resting the chopsticks.
TIGGER TESTED, RABBIT APPROVED: This BPA-free ceramic bowl is made for wherever your adventures take you, from Mr. Sanders' treehouse to the Bee Tree. Easy to clean and maintain, it is suitable for both microwave and top-rack dishwasher.
OFFICIAL DISNEY COLLECTIBLE: Winnie the Pooh is cooking up plenty of fun with this officially licensed ramen set from Disney. Perfect for when you want to fill up on your fave noodle, rice, and soup, but maybe find a different place for your hunny.
MAKE TODAY YOUR NEW FAVORITE
Pooh Bear makes every meal special with this exclusive ramen bowl dinner set from Disney.
If there's one thing you can trust Pooh's opinion on, it's food. And he's bringing a bear sized hunger, along with his best friends, with him with this exclusive ramen set inspired by Disney's favorite stuffed bear. Perfect for enjoying all manner of delicious foods, from the Hundred Acre Wood to your neck of the woods.
SOME PATHS ARE DESTINED TO CROSS
Cool down with a bowl of ice cream, fruit snacks, jello, or whatever delicious treats you might be craving. Or heat things up by filling this bowl with your favorite noodle, rice, and soup dishes. Built-in notches on the ramen bowl make it easy to stow your chopsticks as you move from the kitchen to the couch and back. The BPA-free, toxin-free ceramic design is food safe and ready to use.
It's always a wonderful day in the woods with this officially licensed ramen dinnerware set from Disney's Winnie The Pooh.
CARE INSTRUCTIONS
Easy care
Top-rack dishwasher safe
Microwave safe