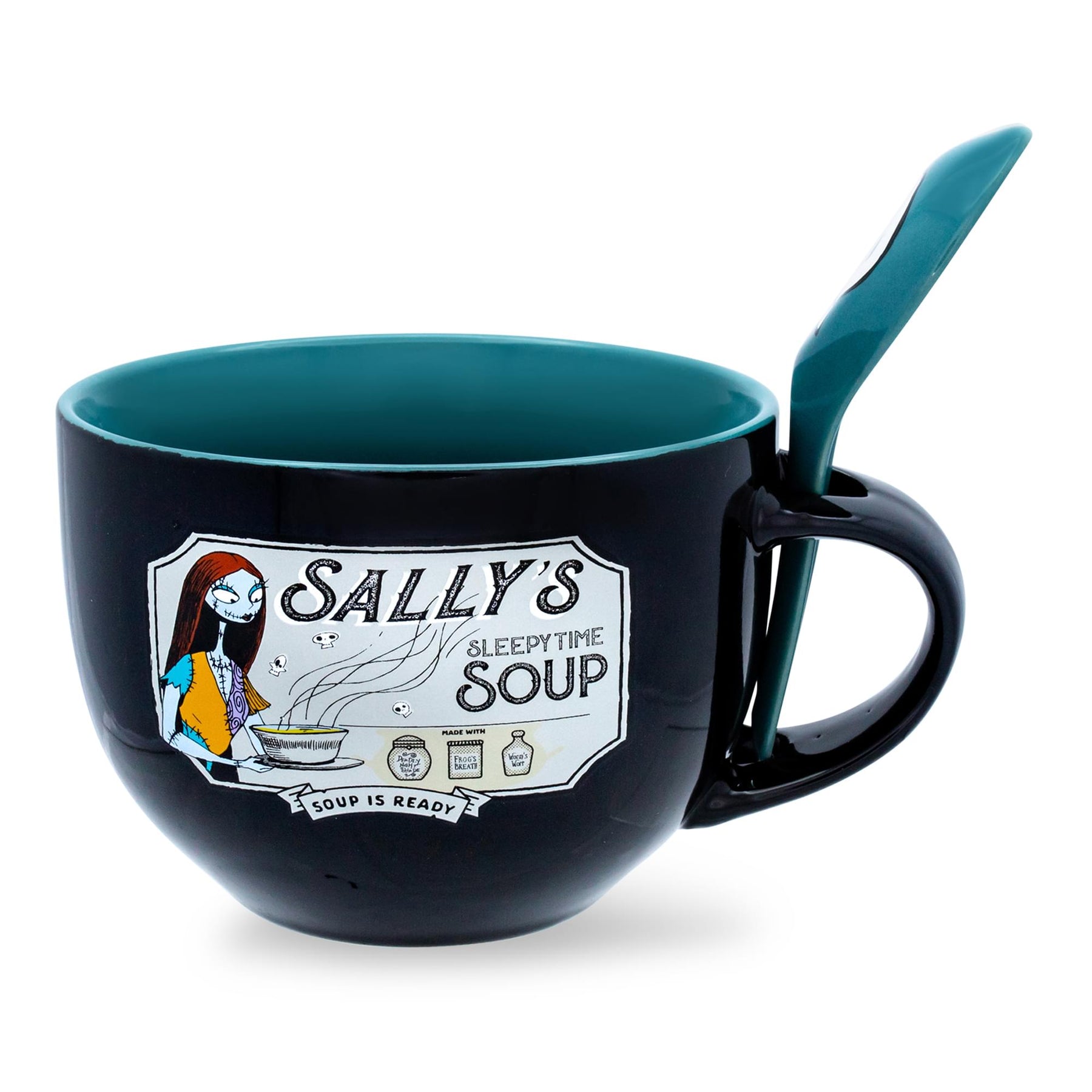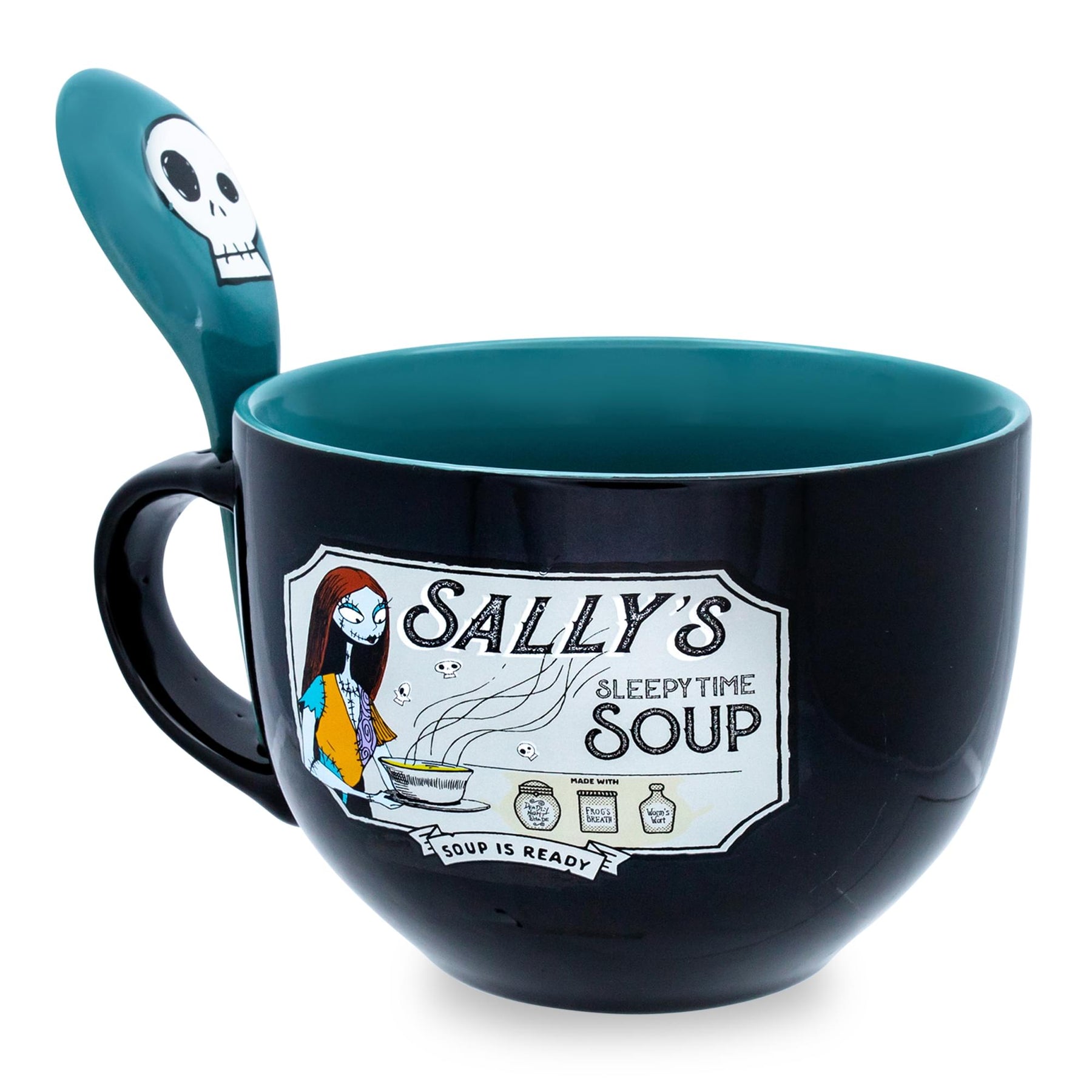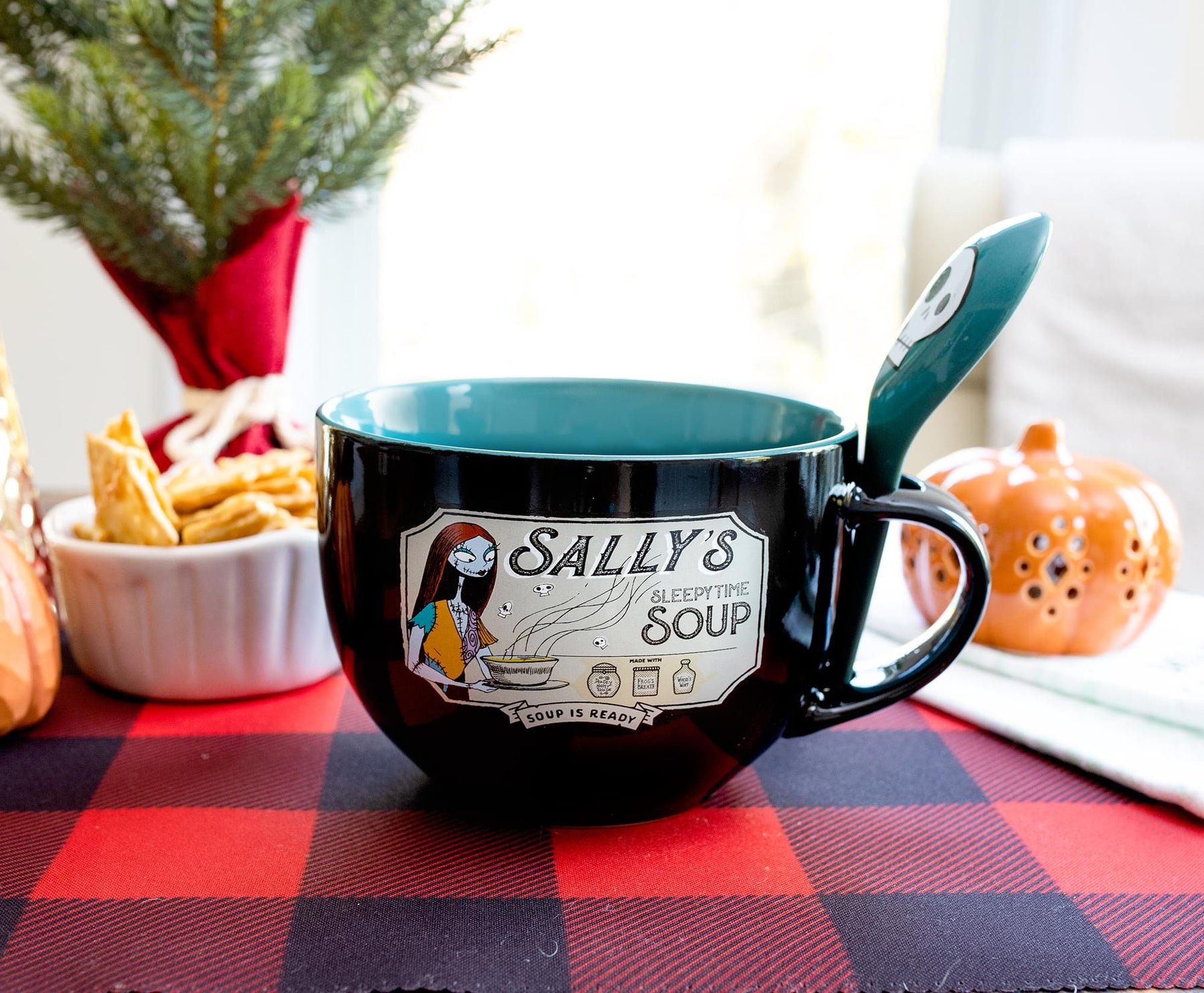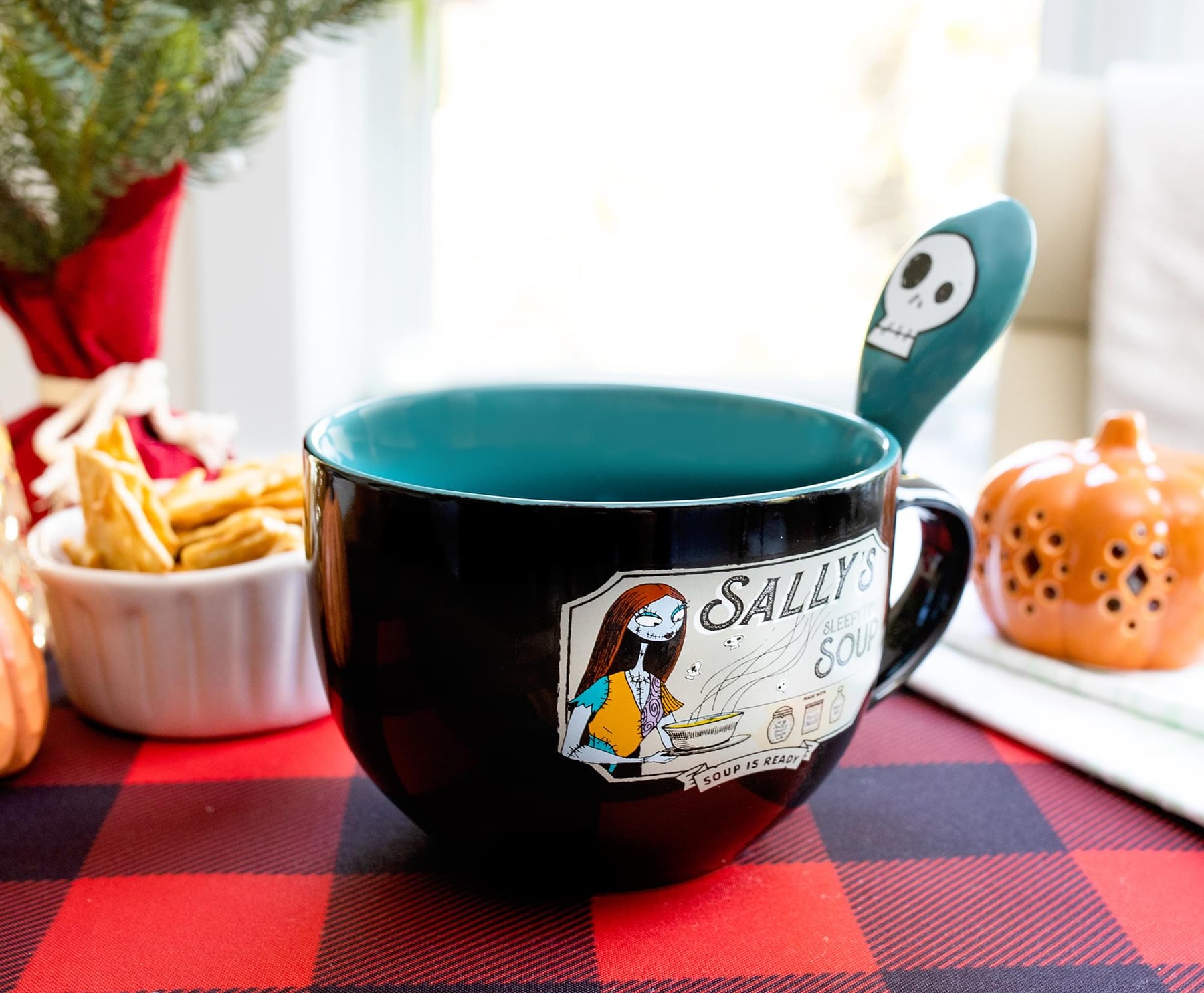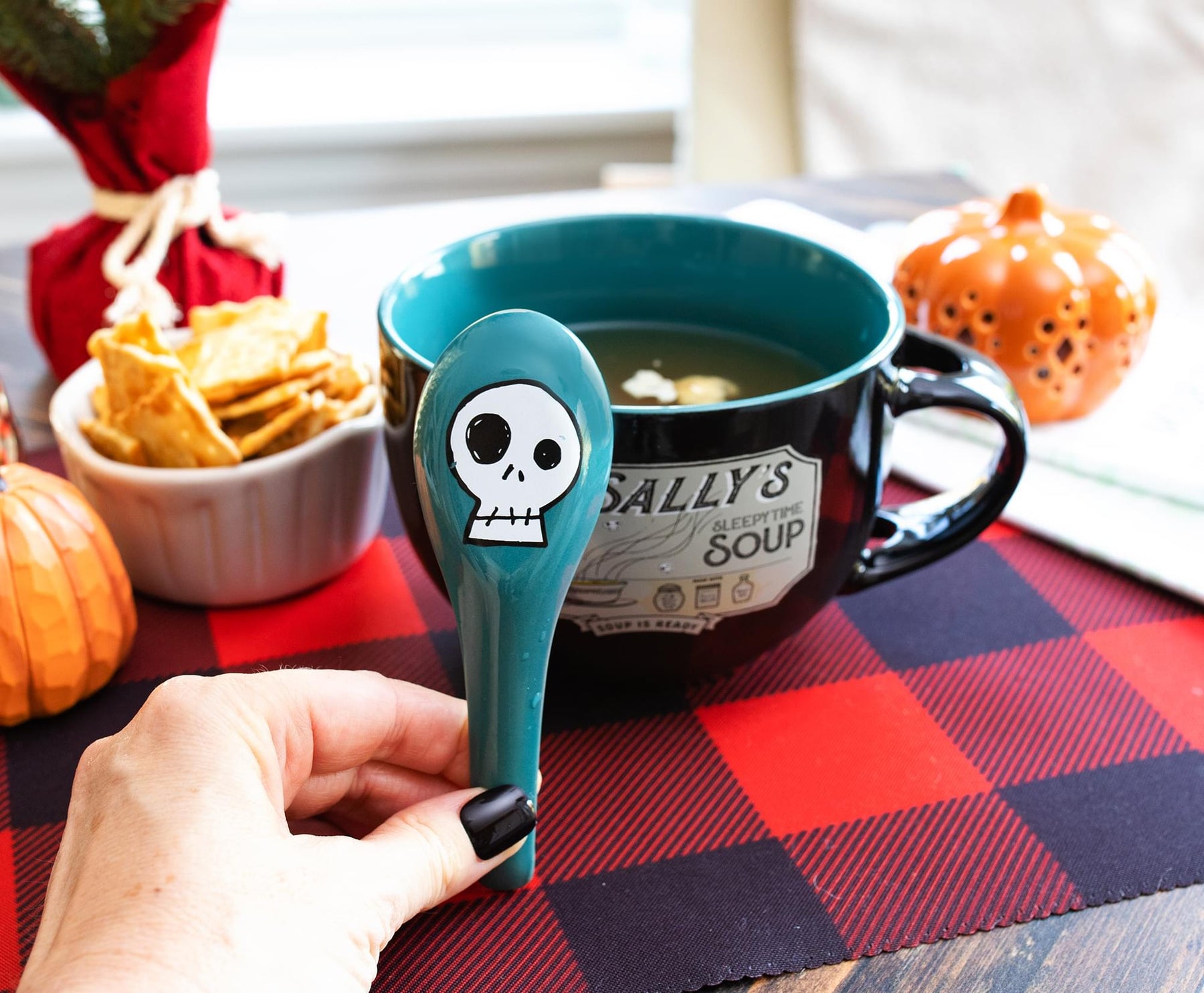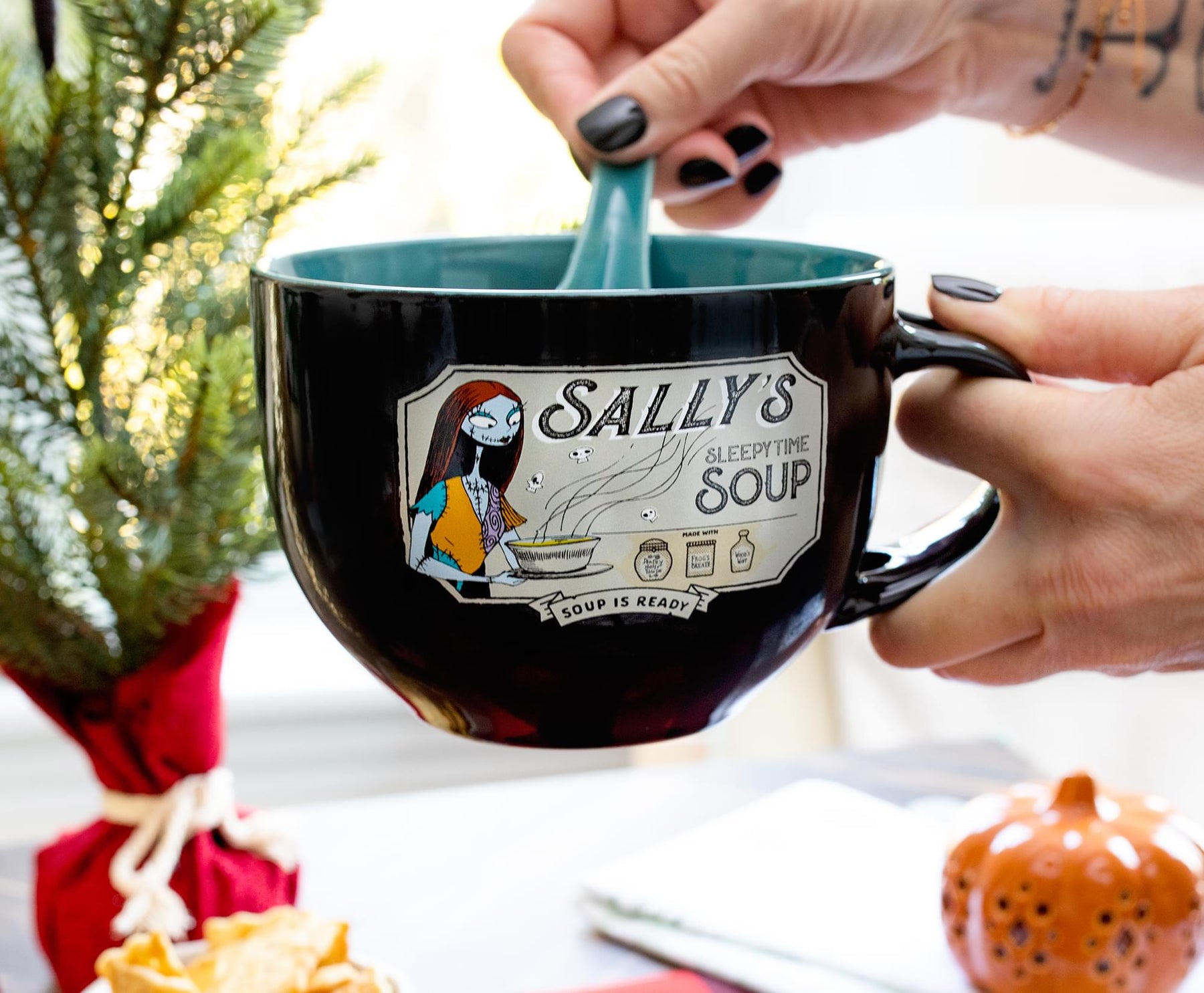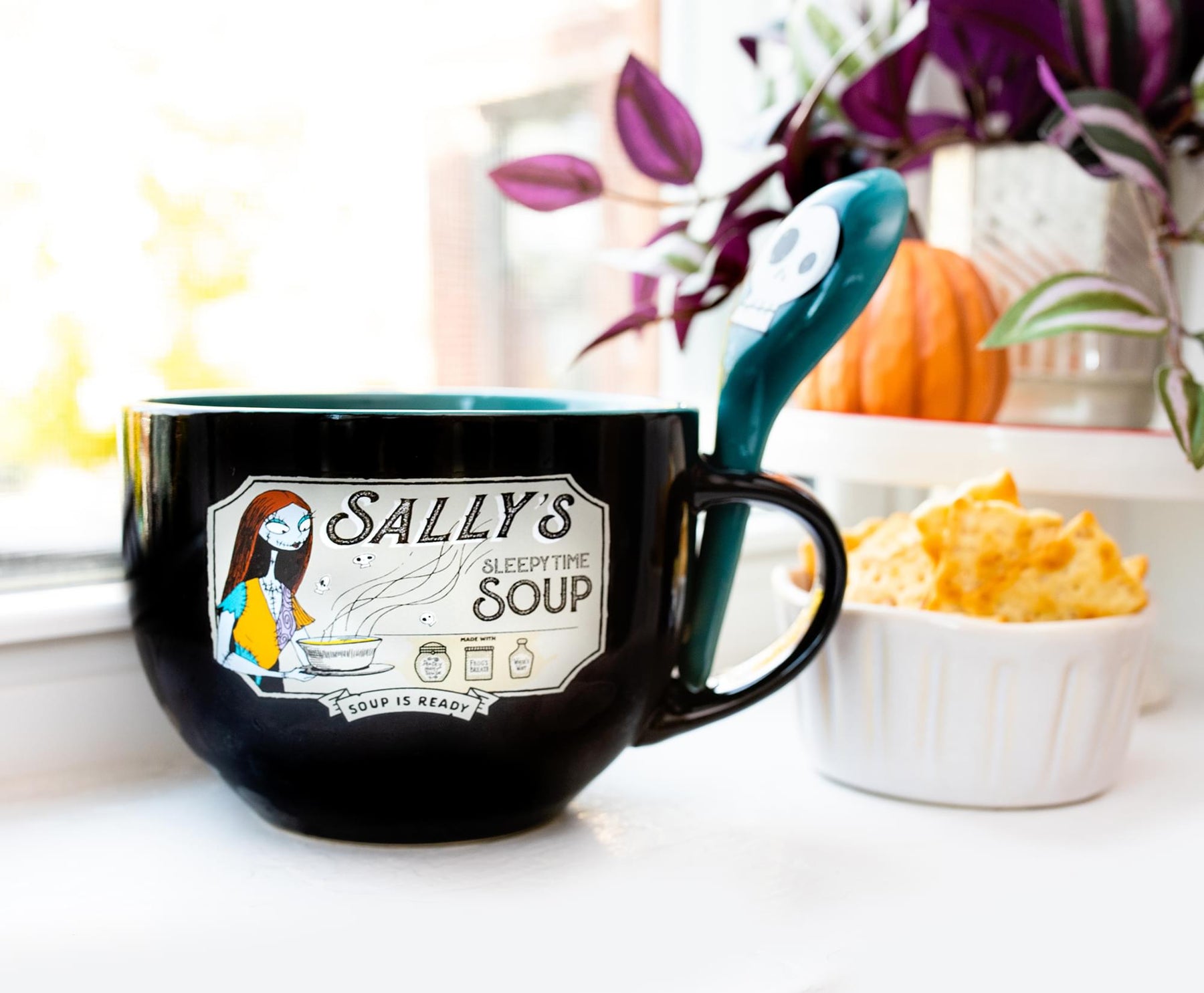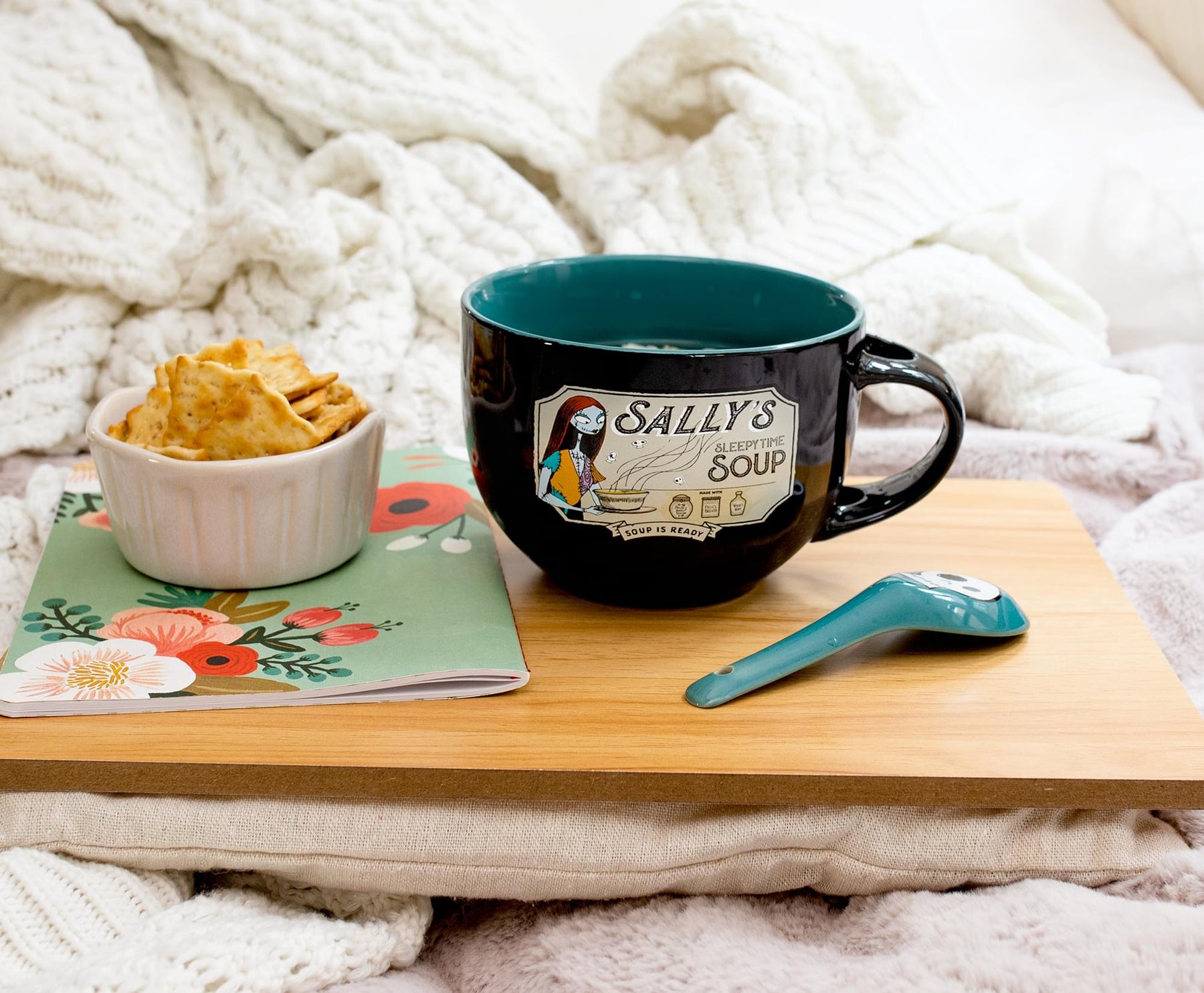 Disney The Nightmare Before Christmas "Sally's Sleepy Time" Ceramic Soup Mug
SPOOKTACULAR SOUP: You'll find plenty of haunted delights to enjoy in the hereafter with this exclusive soup mug. Satisfy your sleepy time cravings" with the help of Sally from Tim Burton's The Nightmare Before Christmas.
NEVER DROPPED A STITCH: Halloween Town's most dedicated seamstress appears on this coffee mug with her home brewed recipe. Sally's got a special bowl of soup, perfect for helping you drift off into dreamland. Frog's breath optional.
HANDMADE HAUNTS: This large bowl will hold up to 20 ounces of food and beverages, like a generous serving of your favorite Worm's Wort Soup or Snake and Spider Stew. We recommend steering clear of the Deadly Nightshade.
DOCTOR'S ORDERS: Tough enough to hold up against Lock, Shock, and Barrel's trickery, you can be sure this BPA-free ceramic mug is built to last. Easy to maintain, it's suitable for both microwave and top-rack dishwasher.
OFFICIAL DISNEY COLLECTIBLE: Feeling a little sleepy after a hard holiday? The kind and considerate Sally has just what you need with this officially licensed soup mug from Tim Burton's The Nightmare Before Christmas. Bone appetit!
DO YOU SENSE THERE'S SOMETHING IN THE WIND?
When you want a taste of something deliciously dreadful, this exclusive soup mug from the fantastical world of Tim Burton's The Nightmare Before Christmas is the only way to set the table.
She may seem winsome and shy, but don't underestimate Sally. In addition to being a top-notch seamstress, she's also quite a devil in the kitchen. Serving up a side order of spookiness, the design features Sally and her famous "Sleepy Time Soup." The included spoon has a surprise skull on the back for an extra jolt of Halloween fun.
A WARM DELIGHT FOR A HALLOWEEN NIGHT
Join the spooky inhabitants of Halloween Town for assorted favorites, like a deadly hot brew, a scoop of ice scream, or other local specialties. The BPA-free, toxin-free ceramic bowl is food safe and ready to enjoy with all your meals. Use the built-in notches on the handle for holding your spoon.
Every day is Halloween with officially licensed kitchenware from Tim Burton's The Nightmare Before Christmas.
CARE INSTRUCTIONS
Easy care
Top-rack dishwasher safe
Microwave safe