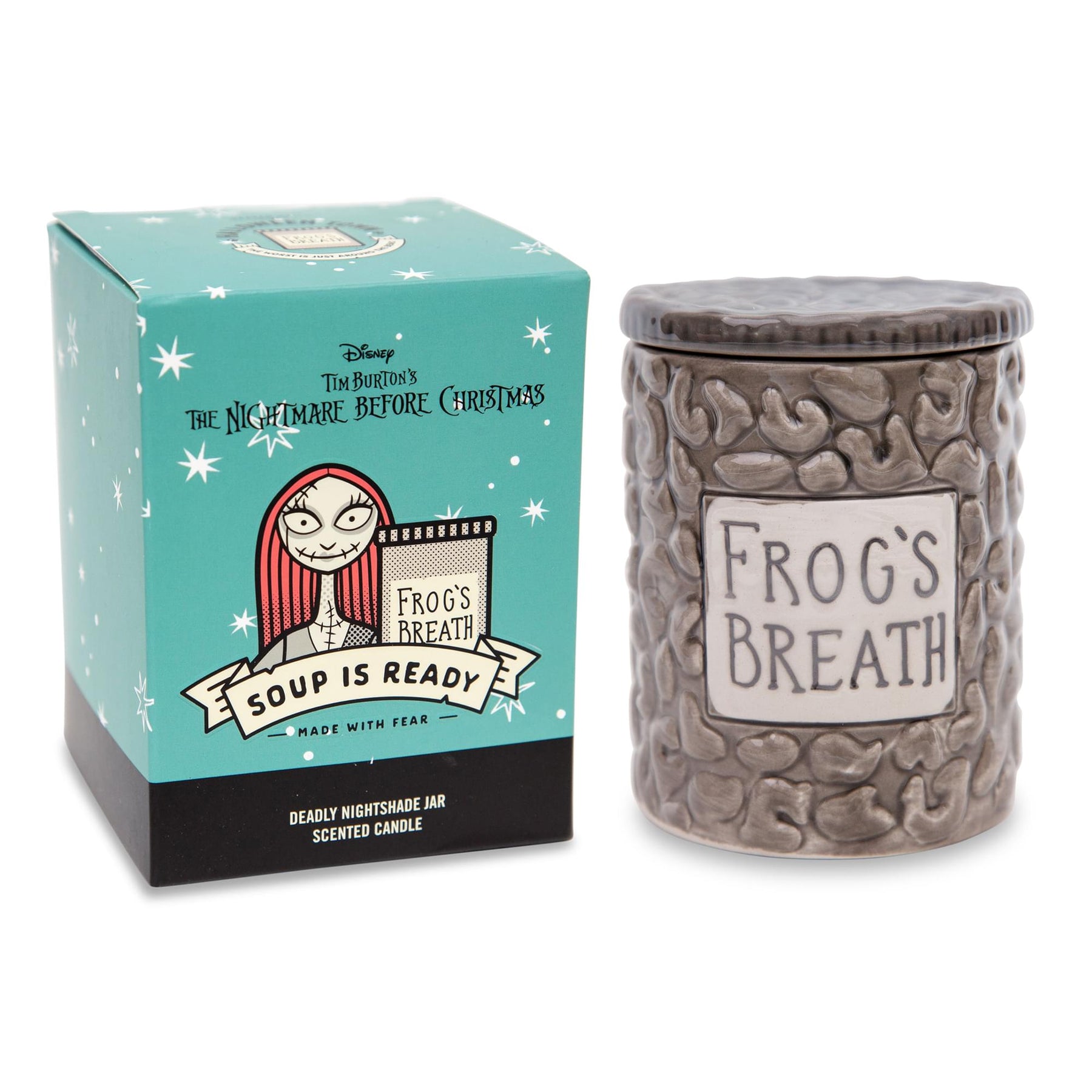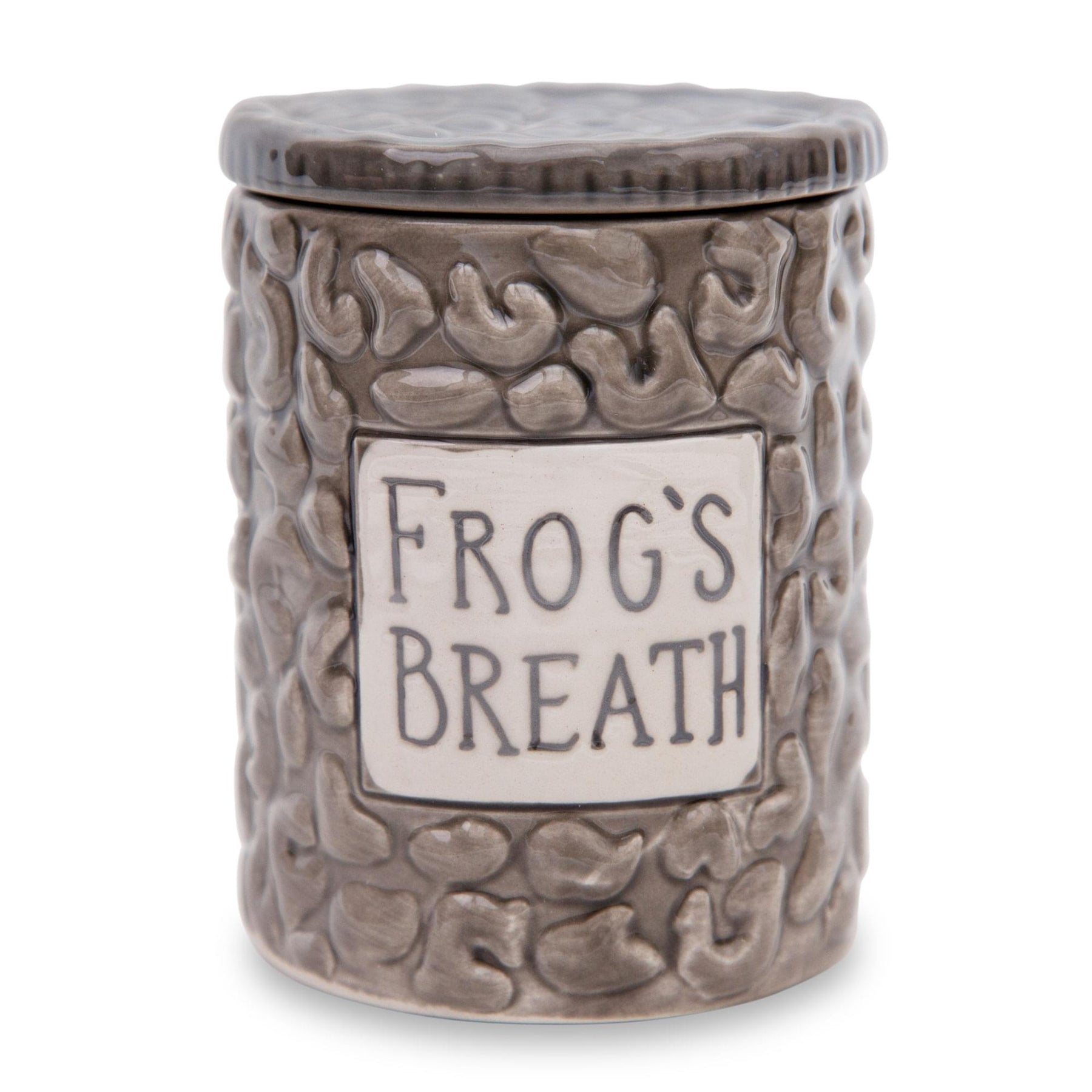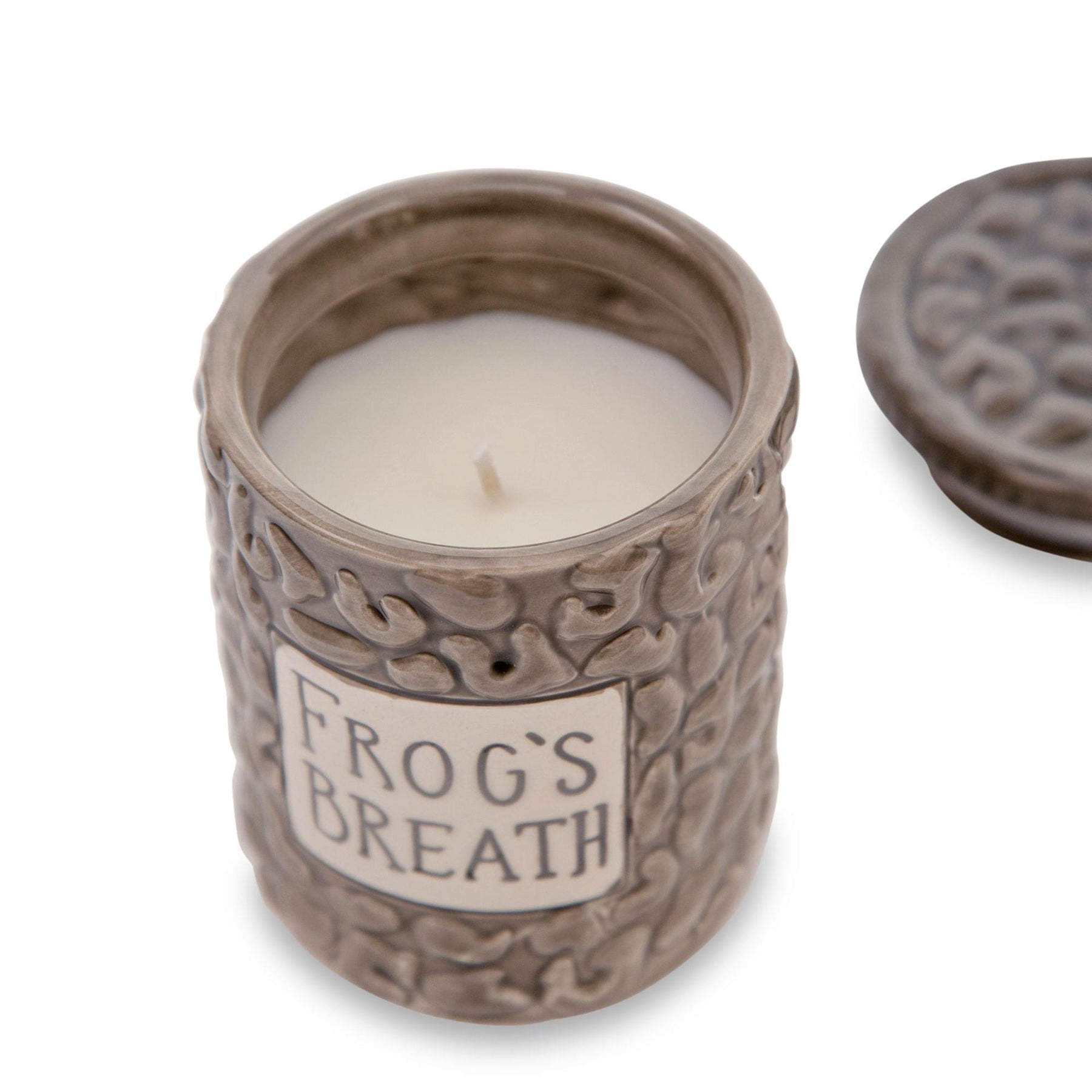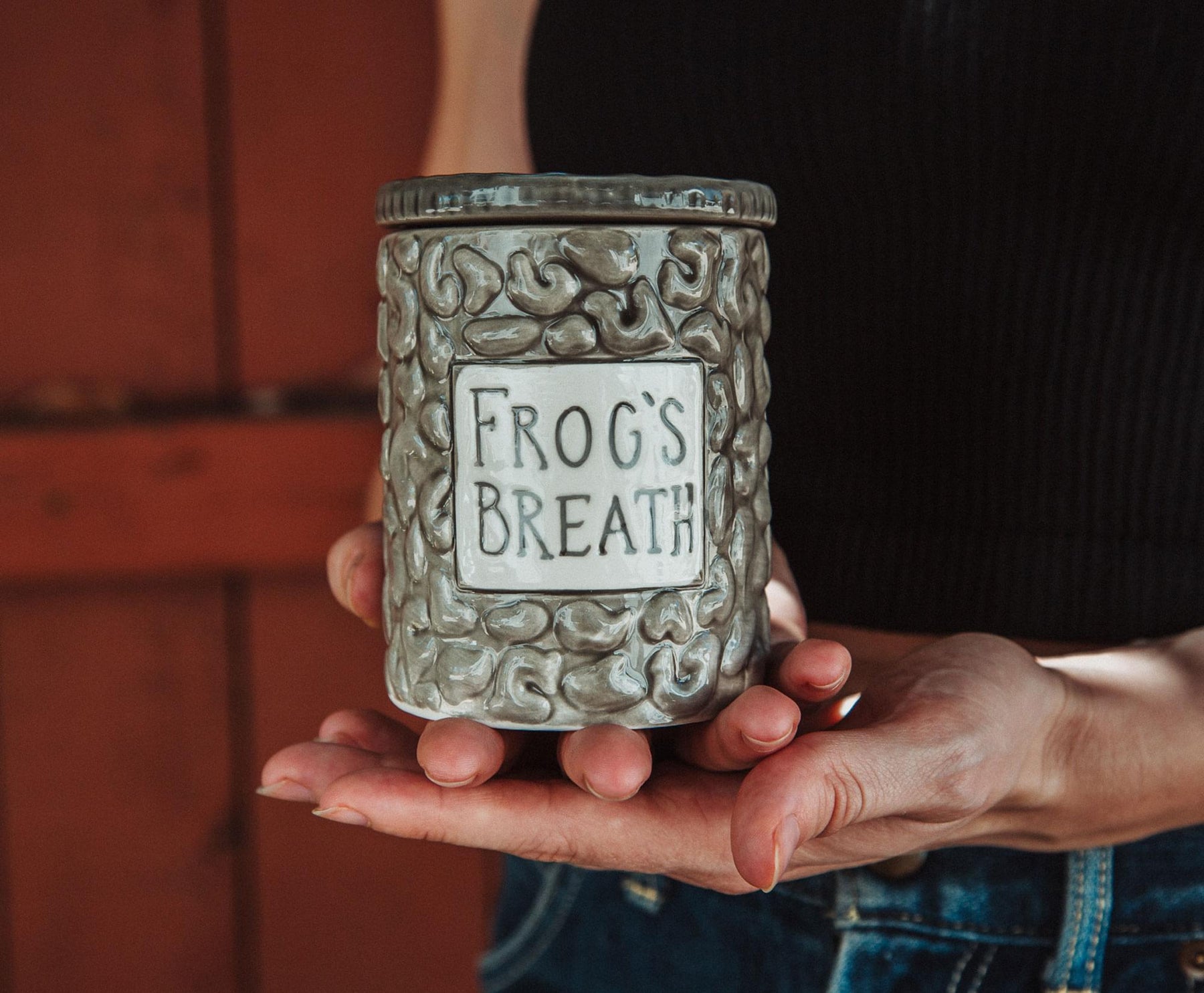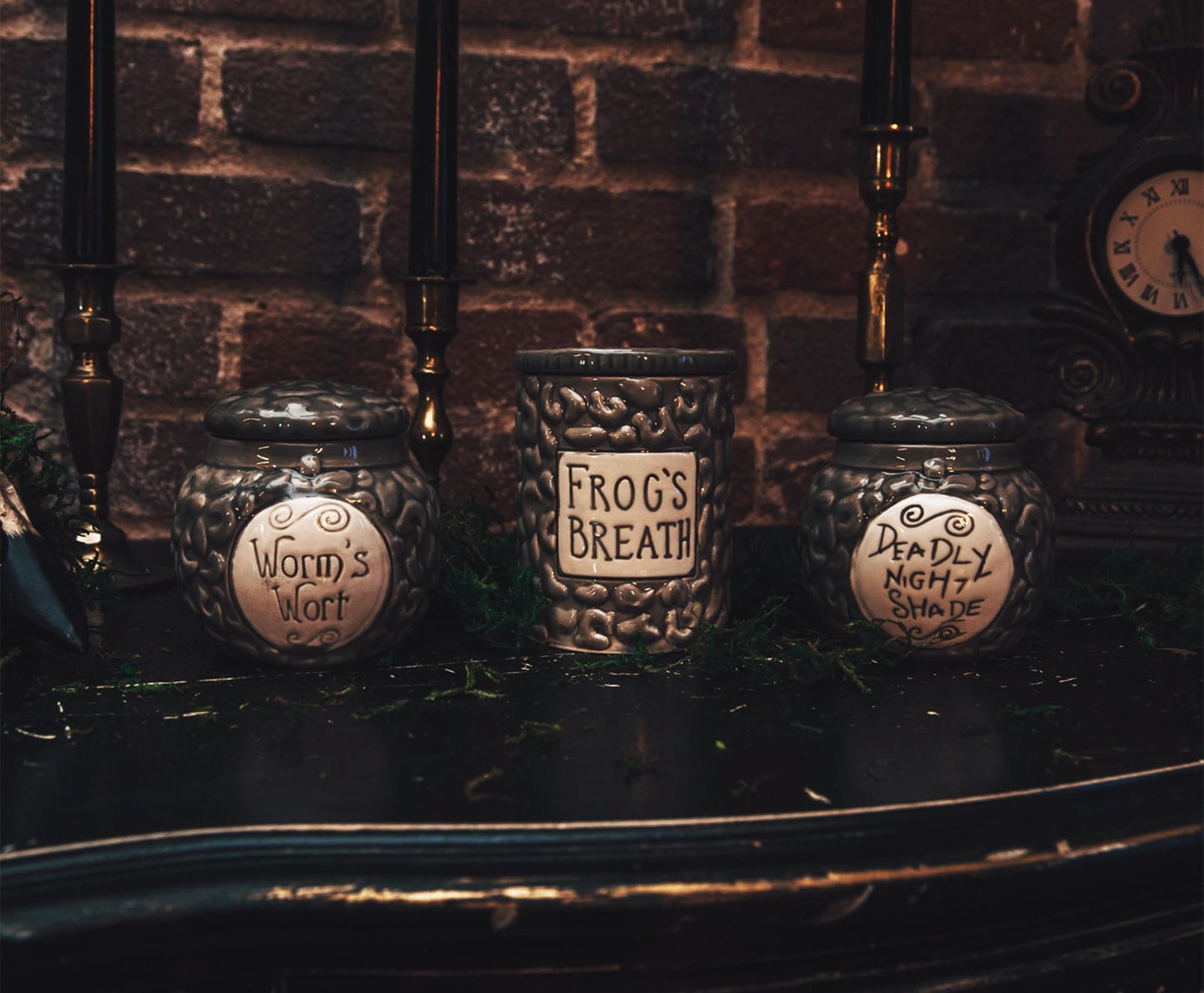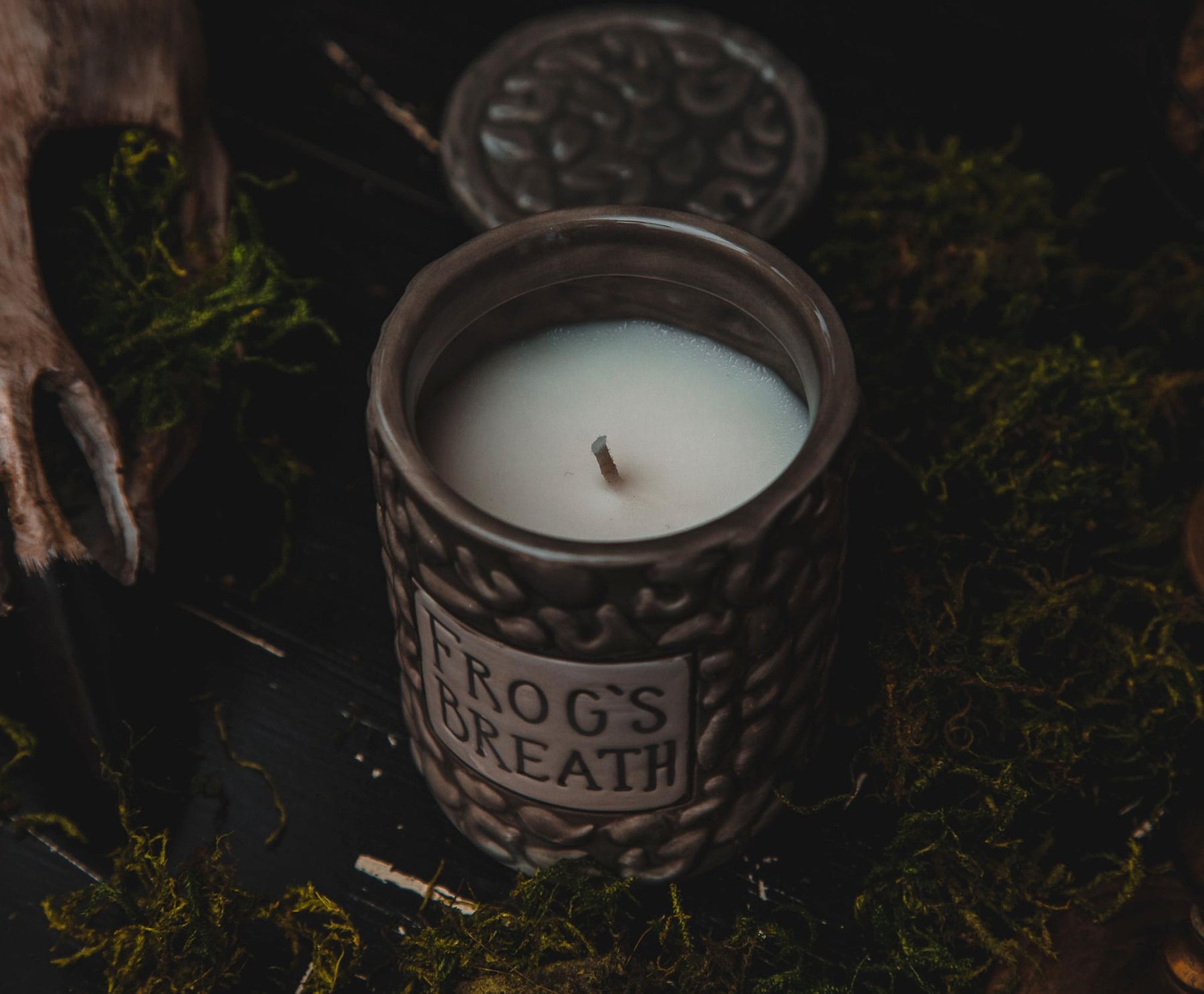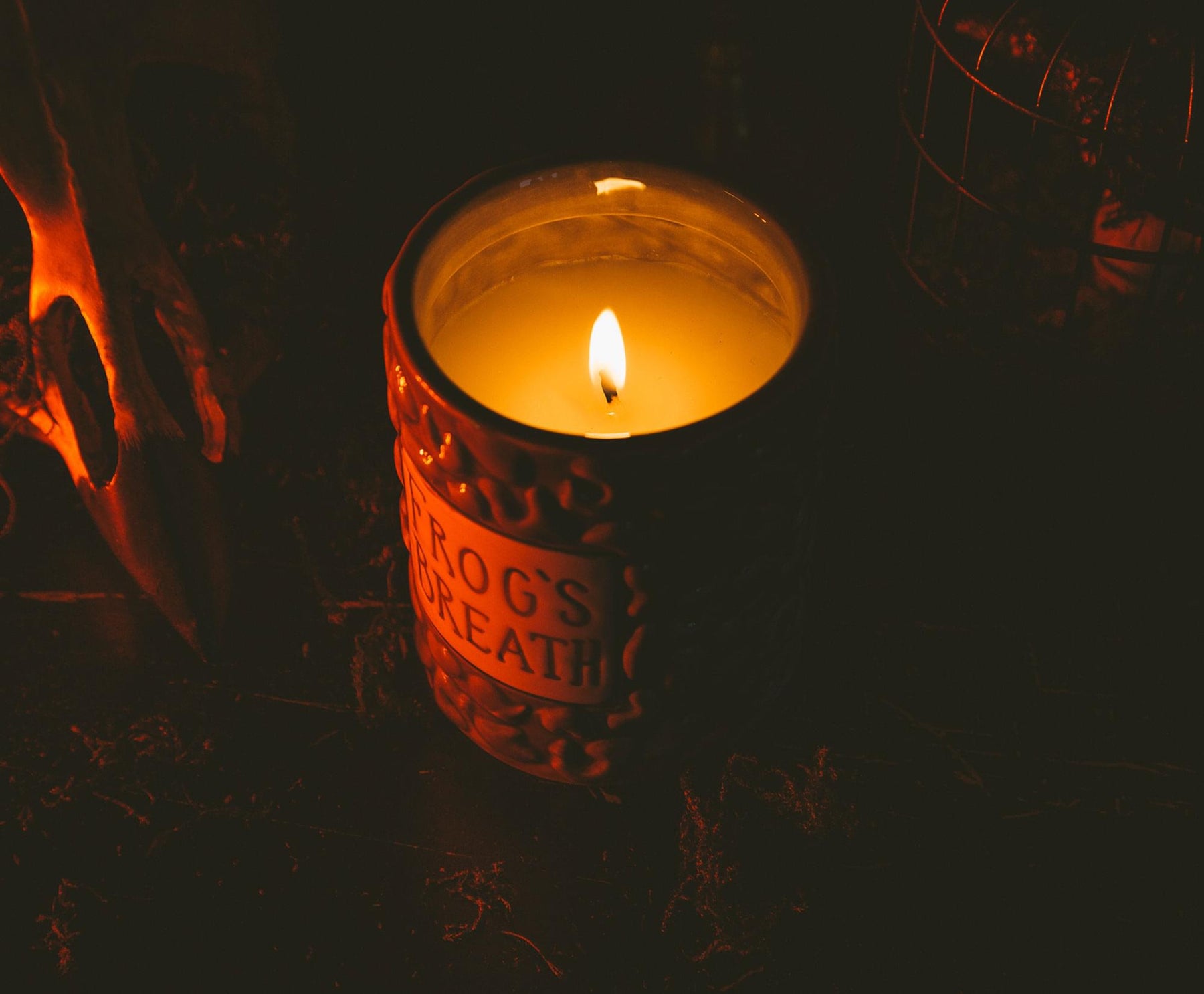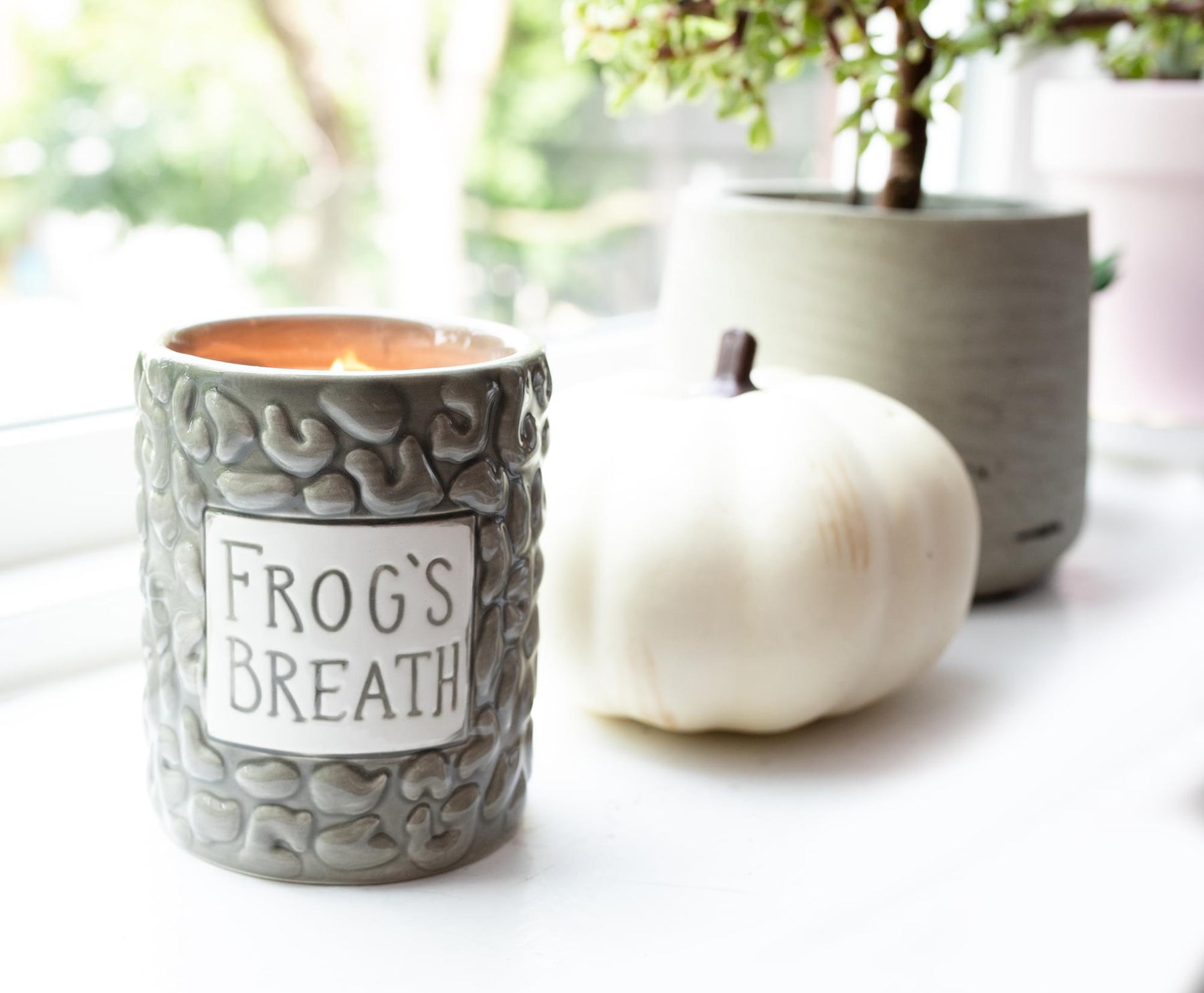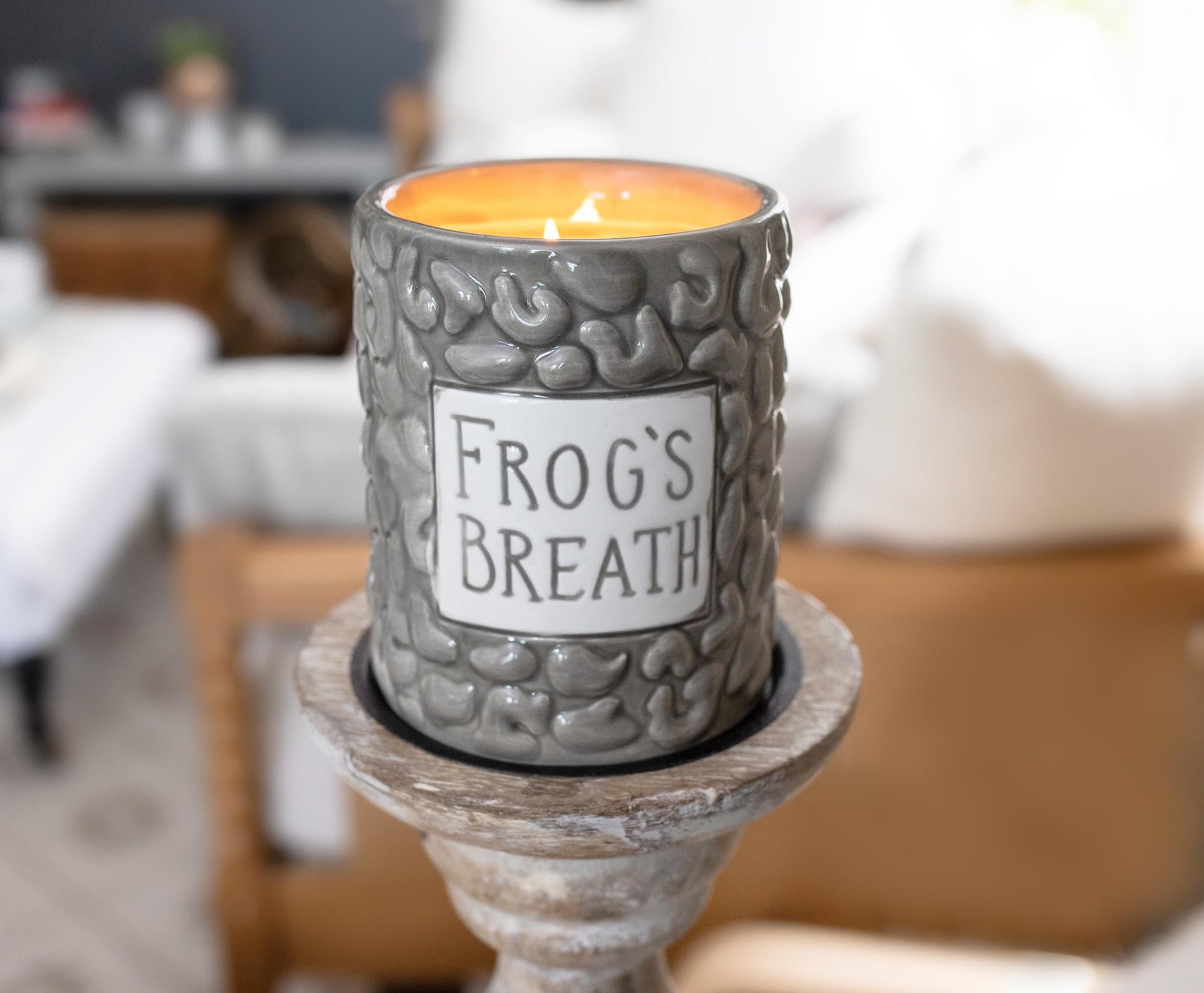 Disney The Nightmare Before Christmas Sally's Jar Ceramic Candle | Frog's Breath
THE SOUP IS READY: Overpower any odor with a pinch of Frog's Breath. Dr. Finkelstein might question it, but this scented candle from Tim Burton's The Nightmare Before Christmas will bring a fresh fragrance to your laboratory.
PICK YOUR POISON: The embossed ceramic container is based on the design of Sally's herb jars. Rather than the ingredients for Frog's Breath, this storage jar holds a large scented candle that will burn away all your fears.
MADE WITH FEAR: 7-ounce soy wax blend topped with a cotton wick and a long-lasting burn time of 35-40 hours. Spruce up the hereafter with this splendid candle that won't look at all suspicious when displayed with your other kitchen contents.
HALLOWEEN TOWN'S FINEST: Create a soothing ambiance with this 10% essential oil blend that gives off a rich fragrance. Consists of a refined composition made up of muguet with ozonic notes on a base of warm leather and dry tobacco leaves.
OFFICIAL DISNEY COLLECTIBLE: Halloween Town's denizens certainly have peculiar taste. Straight from Sally's personal list of ingredients comes this officially licensed Frog's Breath candle inspired by Tim Burton's The Nightmare Before Christmas.
FRIGHT THAT BURNS DEEP
This Frog's Breath Jar Scented Candle from Tim Burton's The Nightmare Before Christmas does not contain an actual frog like the one in the movie. However, the scent of the candle inside will overpower any odor, just like the herb in Sally's kitchen.
In particular, the soy wax smells cool and fresh with dewy green leaves, meadow lily, water flowers that burn on a base of leather and tobacco. That makes this fragrant candle the perfect complement when you need to sneak some Deadly Nightshade into Dr. Finkelstein's soup or when somebody burns popcorn in the microwave.
Set a haunting mood with officially licensed home goods from Disney.
Read All About It on Our Blog
Trending Geek