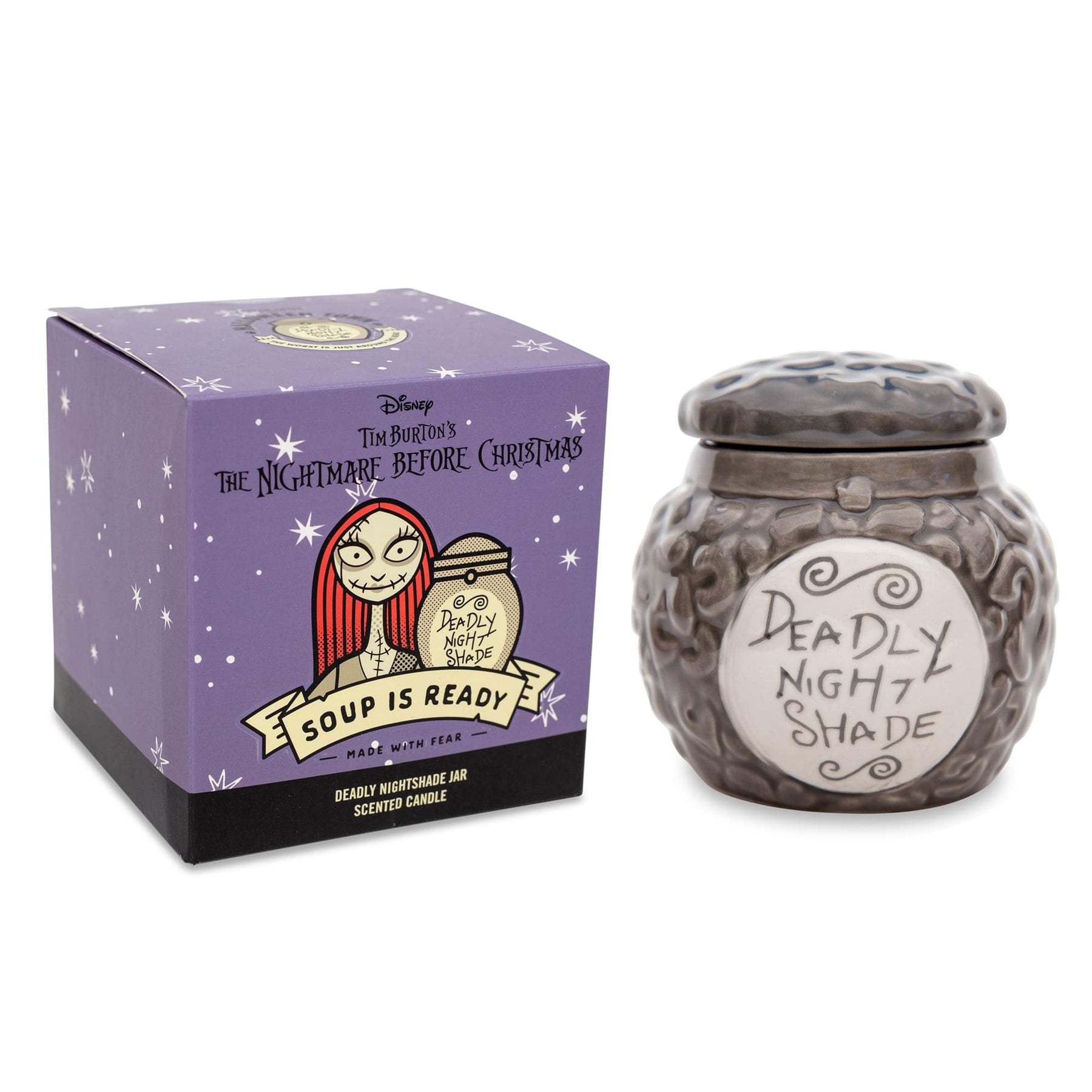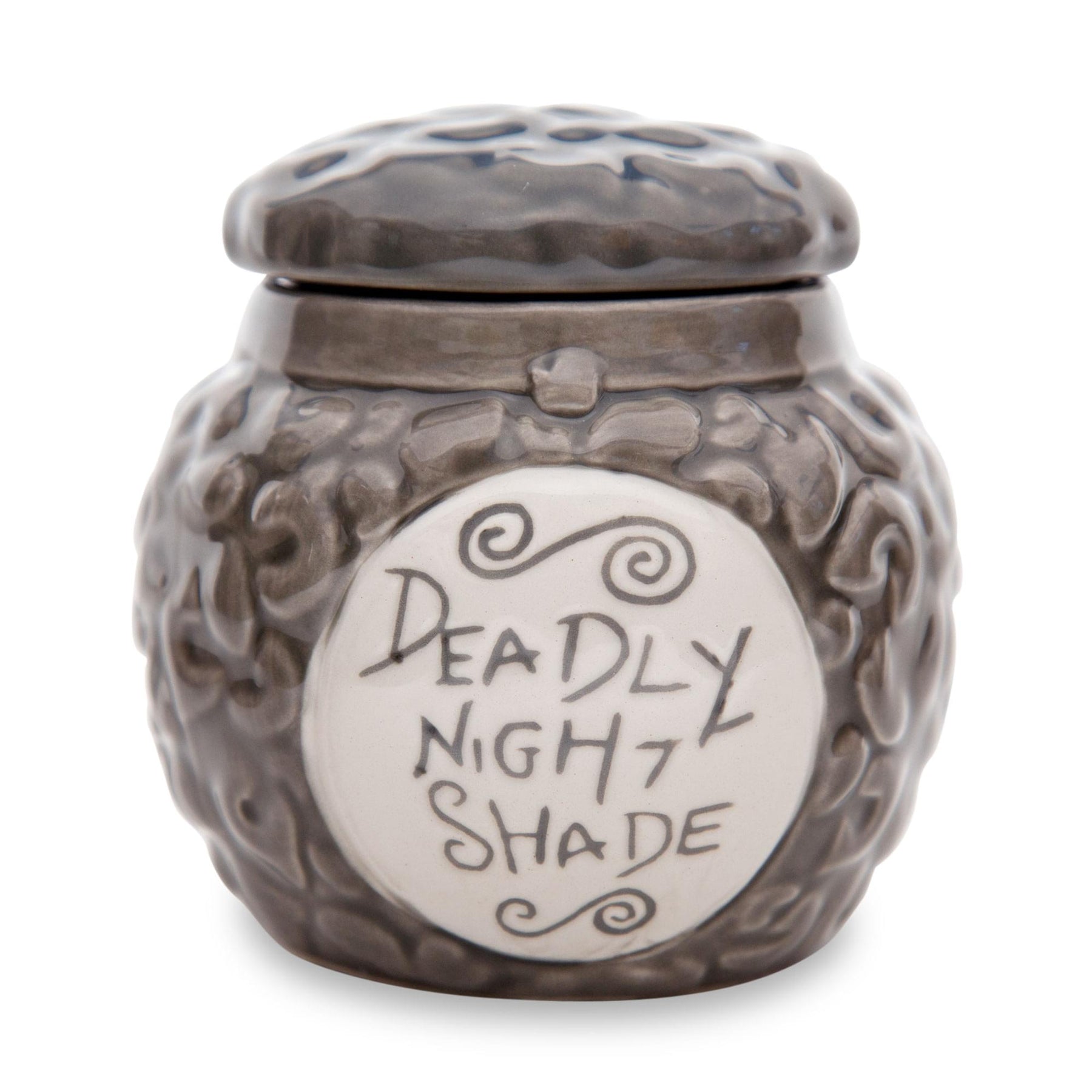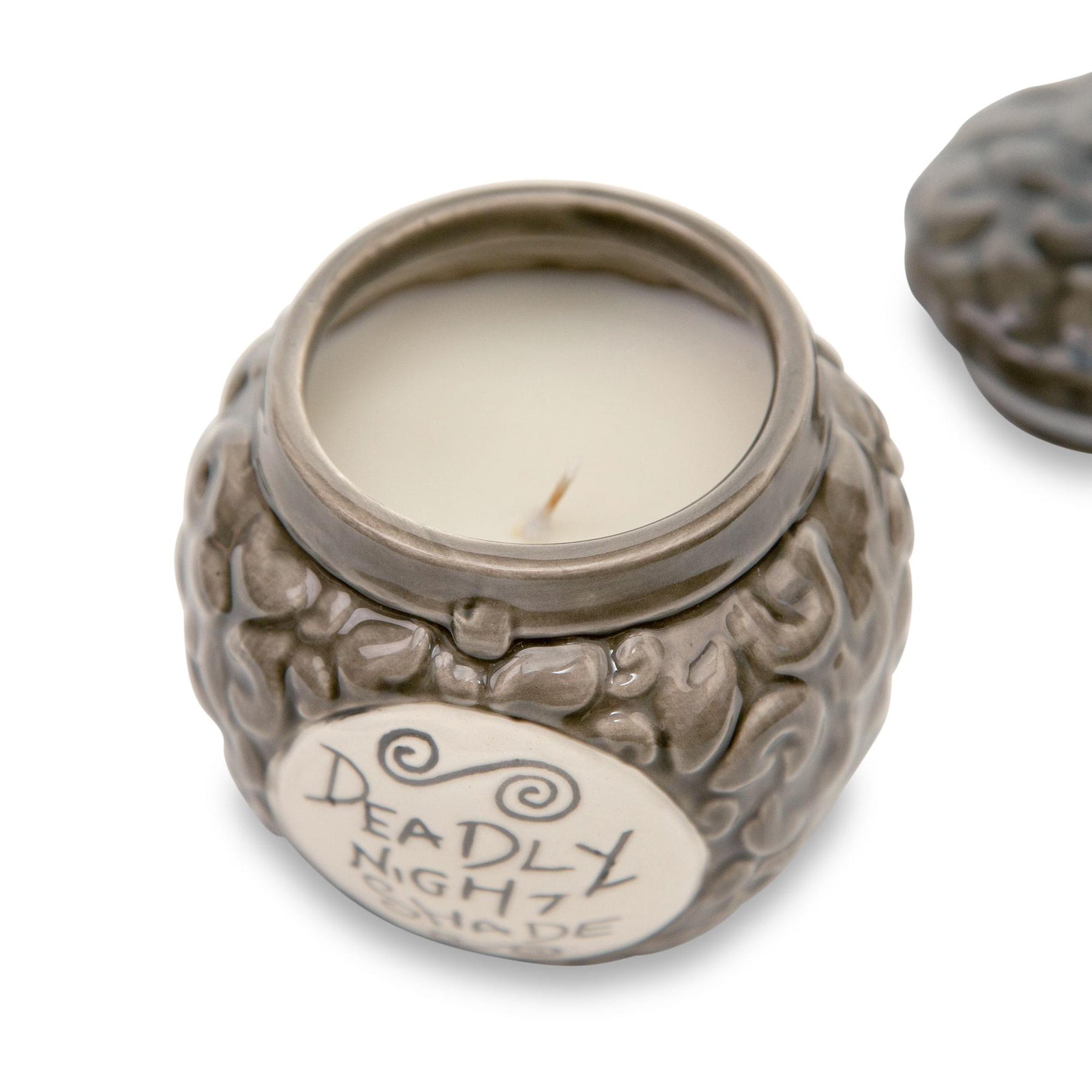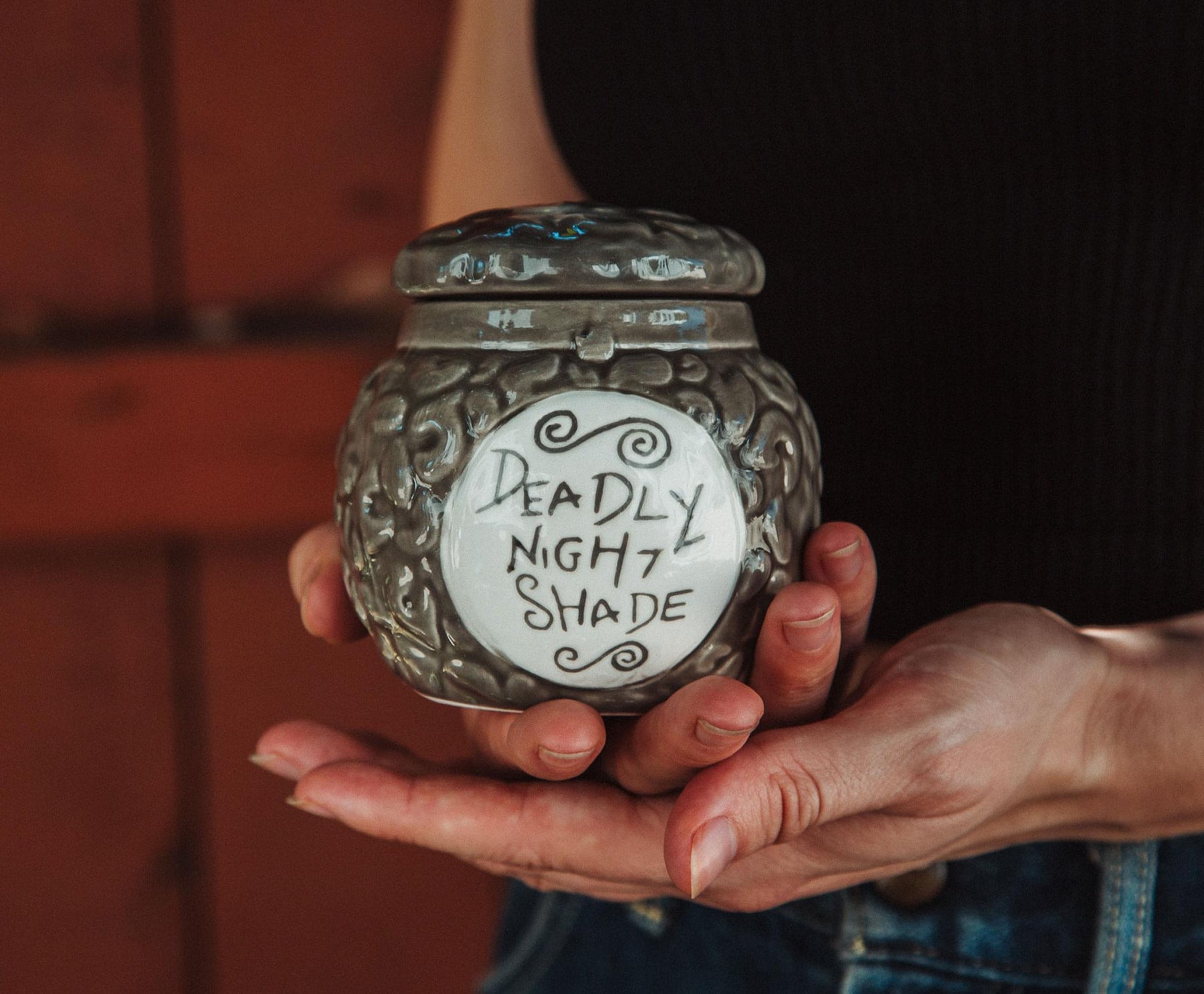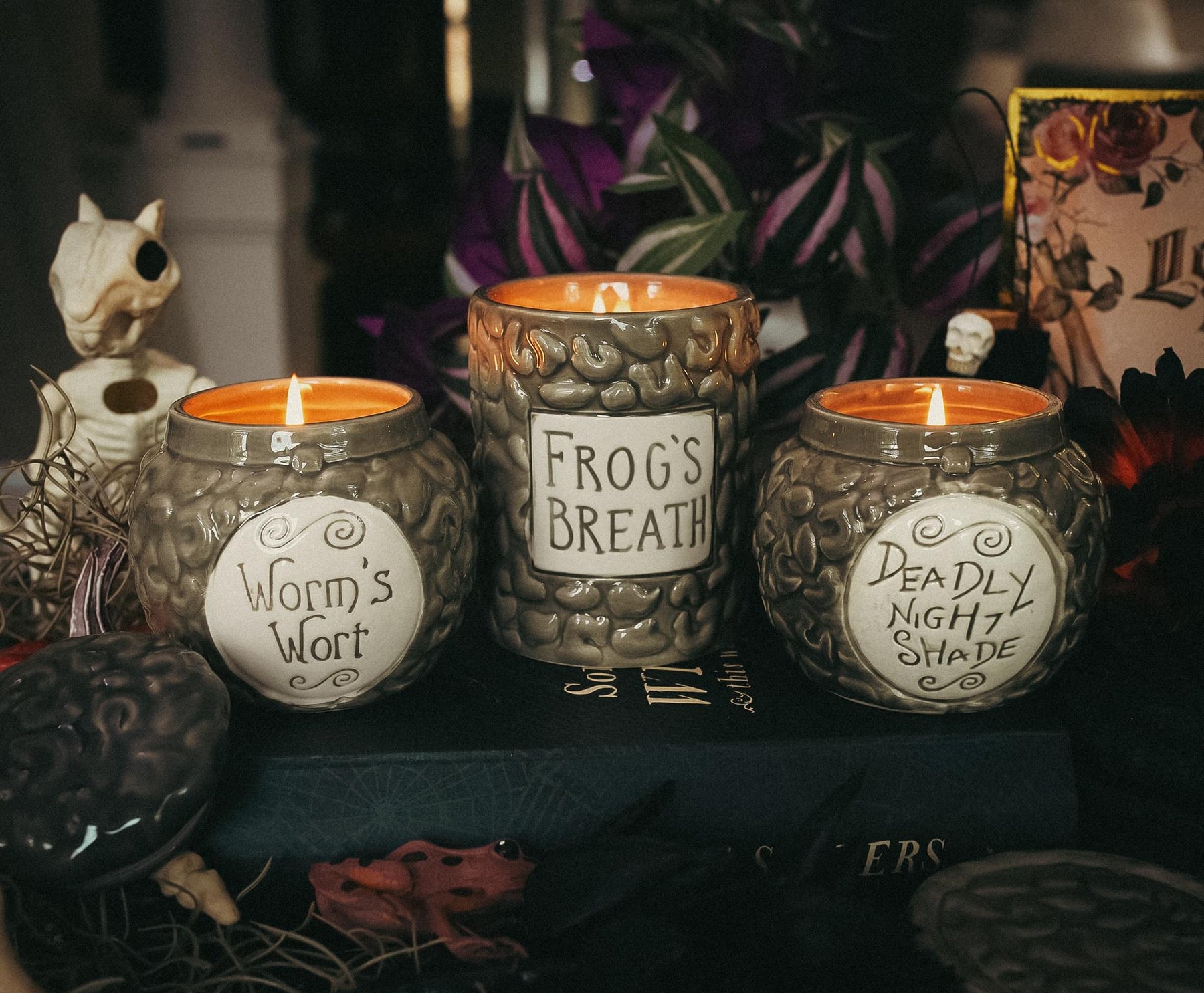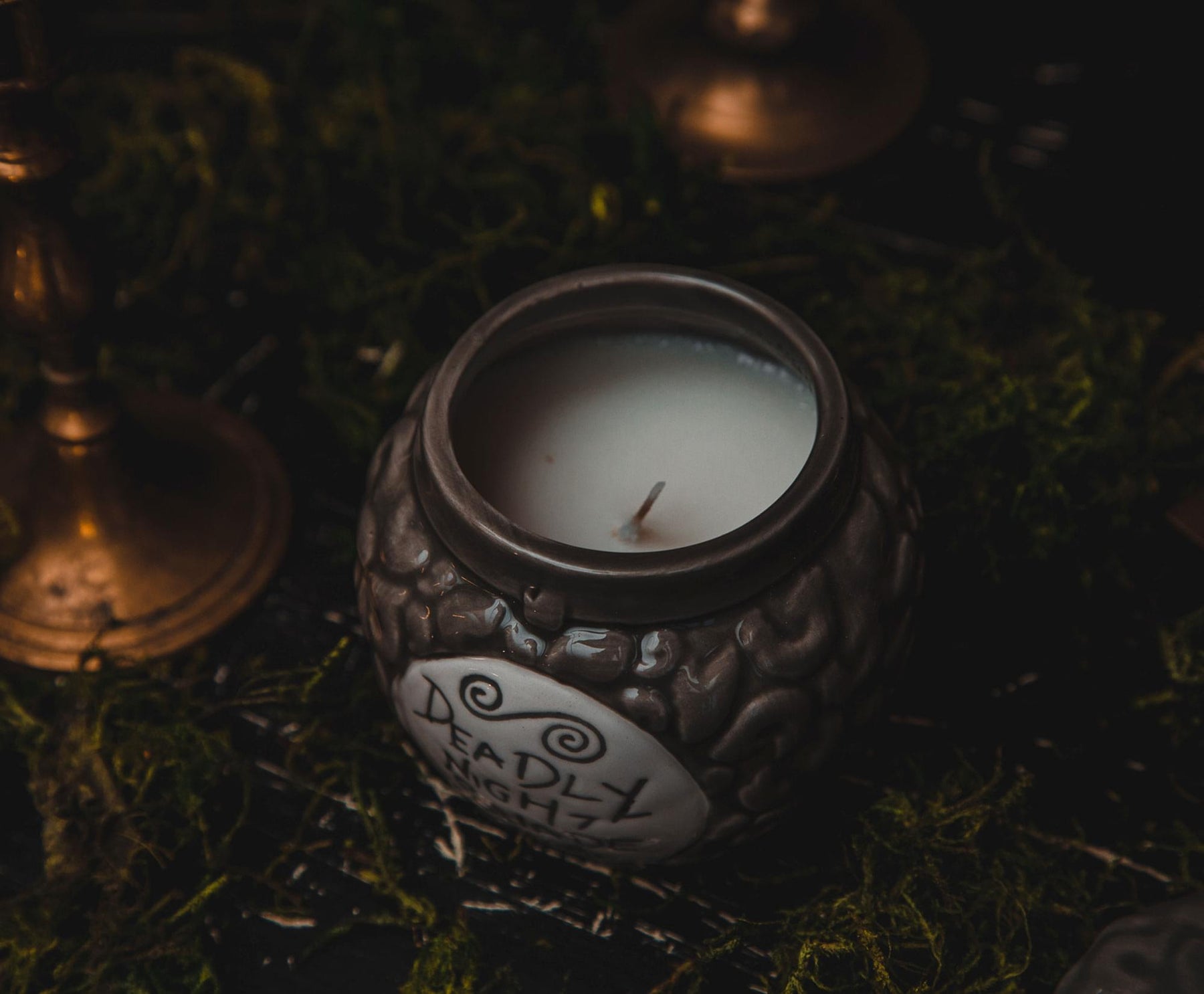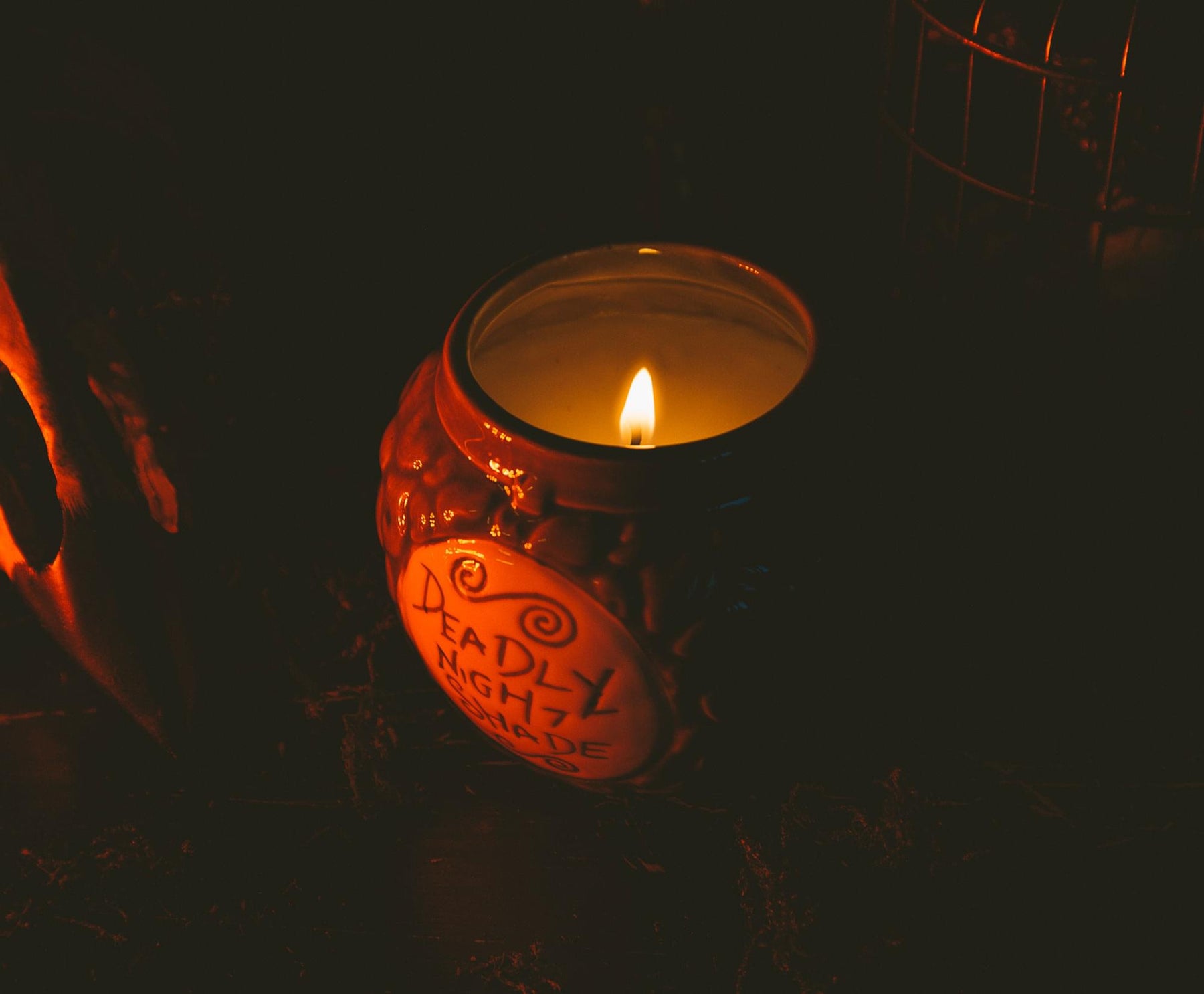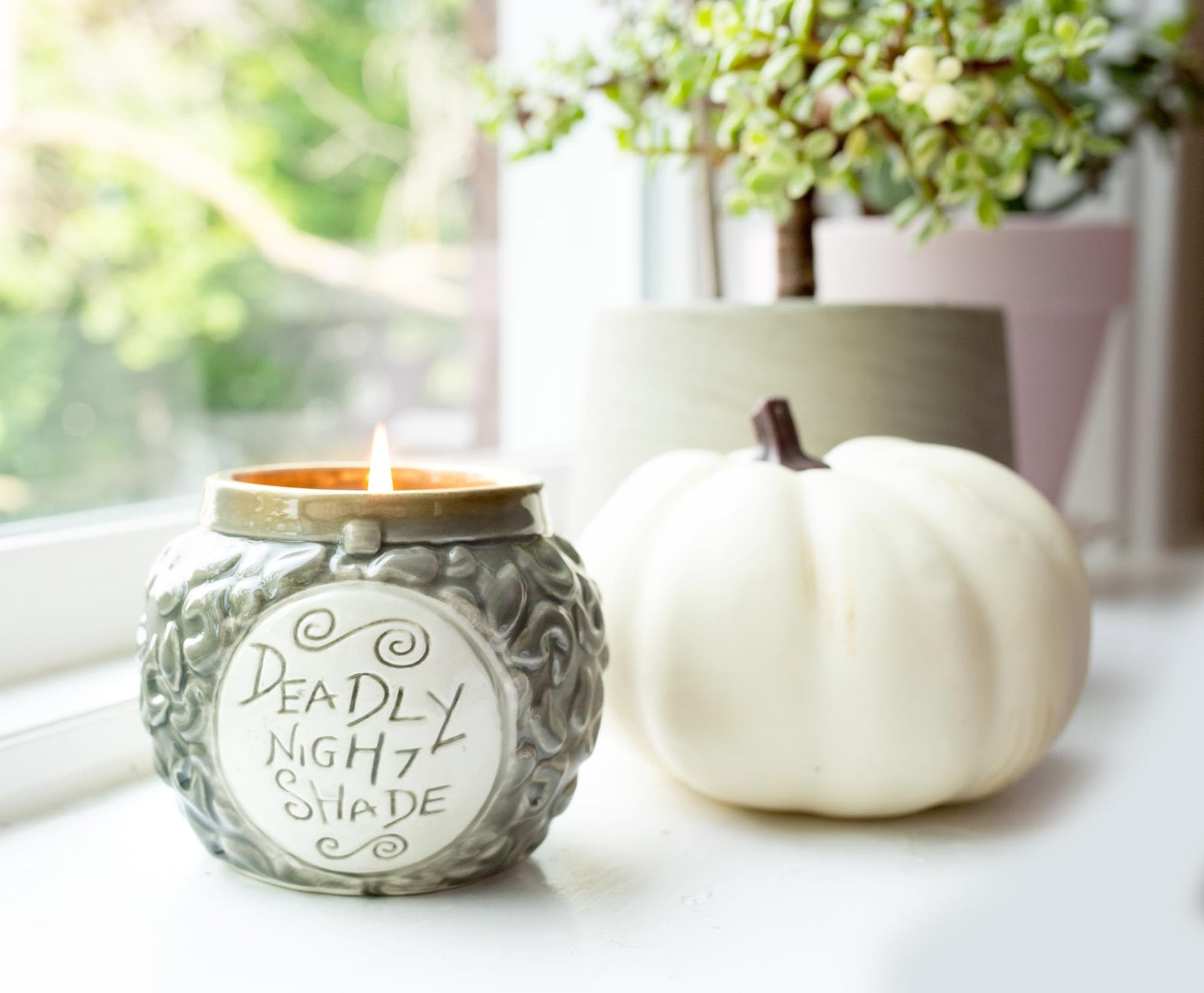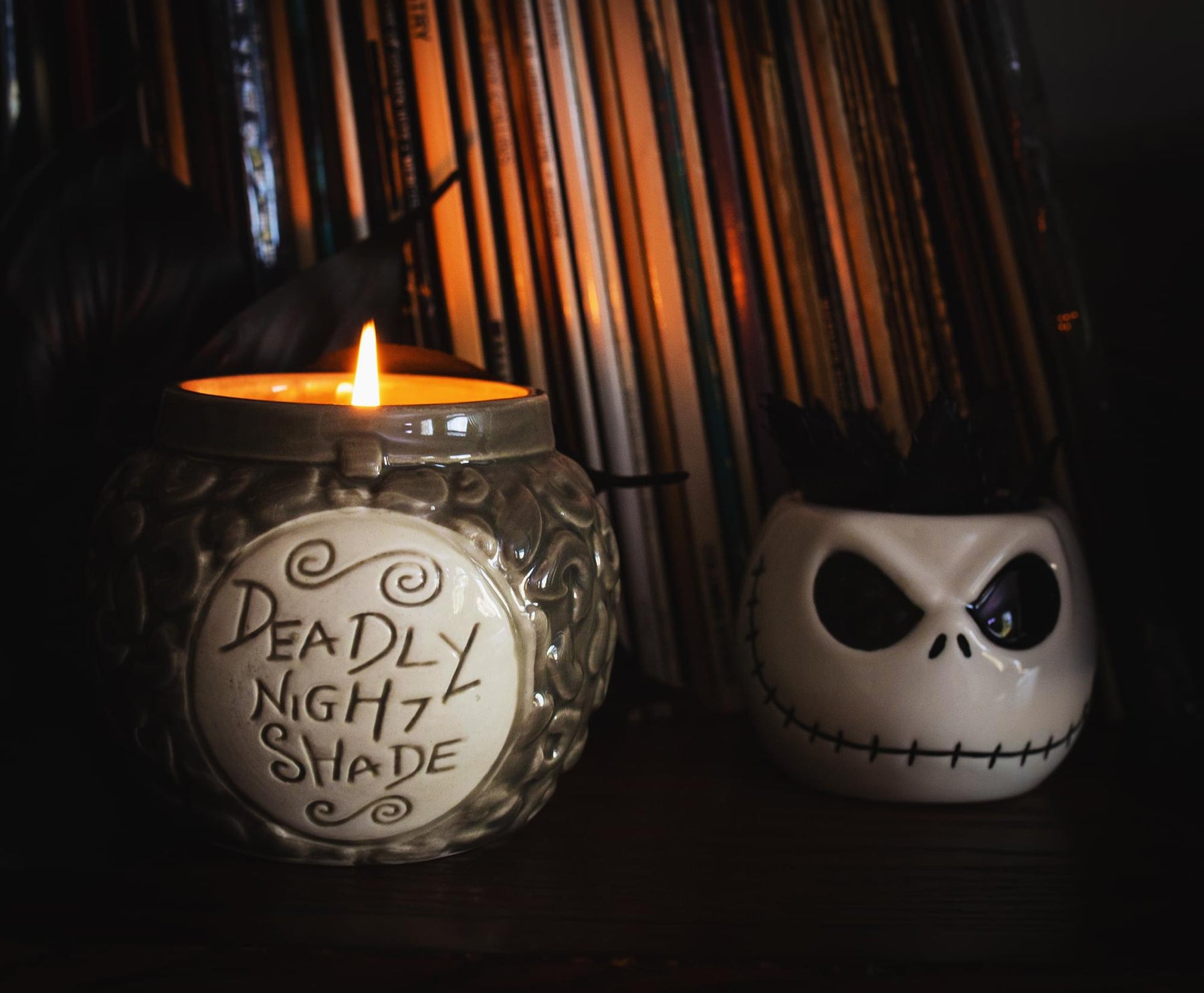 Disney The Nightmare Before Christmas Sally's Jar Candle | Deadly Night Shade
THE SOUP IS READY: All the right ingredients for a beautiful home or tomb. We've concocted just the thing to give your secret laboratory a haunting atmosphere with this scented candle from Tim Burton's The Nightmare Before Christmas.
PICK YOUR POISON: The embossed ceramic container is based on the design of Sally's herb jars. Rather than the ingredients for Deadly Night Shade, this storage jar holds a large scented candle that will burn away all your fears.
MADE WITH FEAR: 7-ounce soy wax blend topped with a cotton wick and a long-lasting burn time of 25-30 hours. Spruce up the hereafter with this splendid candle that won't look at all suspicious when displayed with your other kitchen contents.
HALLOWEEN TOWN'S FINEST: Create a soothing ambiance with this 10% essential oil blend that gives off a rich fragrance. Consists of a refined composition made up of jasmine and mandarin notes on a base of vanilla and spice.
OFFICIAL DISNEY COLLECTIBLE: You might say the denizens of Halloween Town have peculiar taste. Straight from Dr. Finkelstein's lab comes this officially licensed Deadly Night Shade candle inspired by Tim Burton's The Nightmare Before Christmas.
FRIGHT THAT BURNS DEEP
Let this Deadly Nightshade Jar Scented Candle from Tim Burton's The Nightmare Before Christmas strike fear into the hearts of all those who visit your home. Of course, this embossed ceramic jar doesn't actually contain Deadly Nightshade, but that'll be our little secret.
ENJOY THE SPOOKY SIDE OF LIFE
What this jar of "ingredients" does contain is a lovely soy wax candle scented with rich and dark blood mandarin, intoxicating night-blooming jasmine, and black rose on a base of spiced woods and vanilla. Most things in Sally's kitchen may be made with fear, but this one was made with love. Awwww.
Set a haunting mood with officially licensed home goods from Disney.