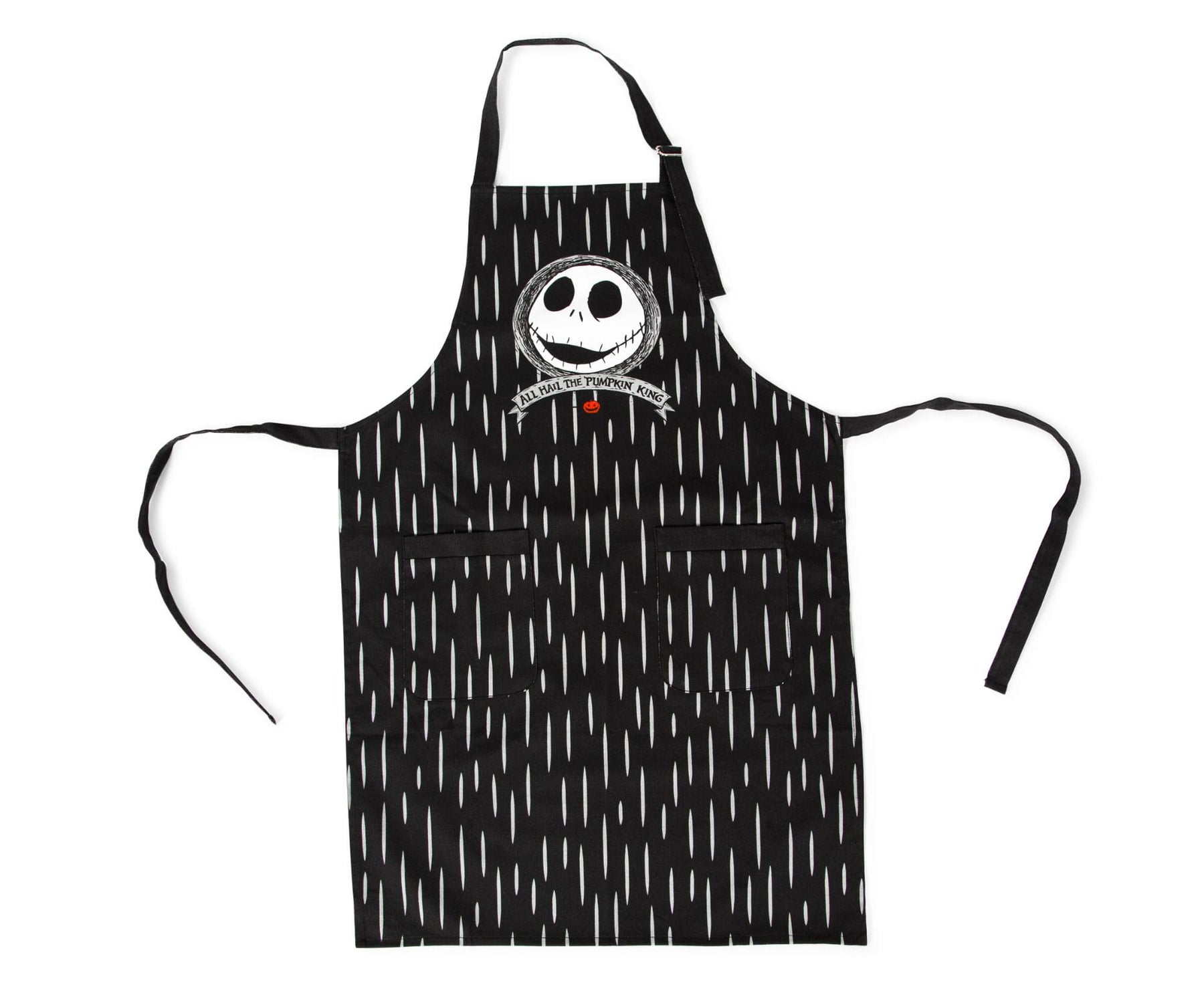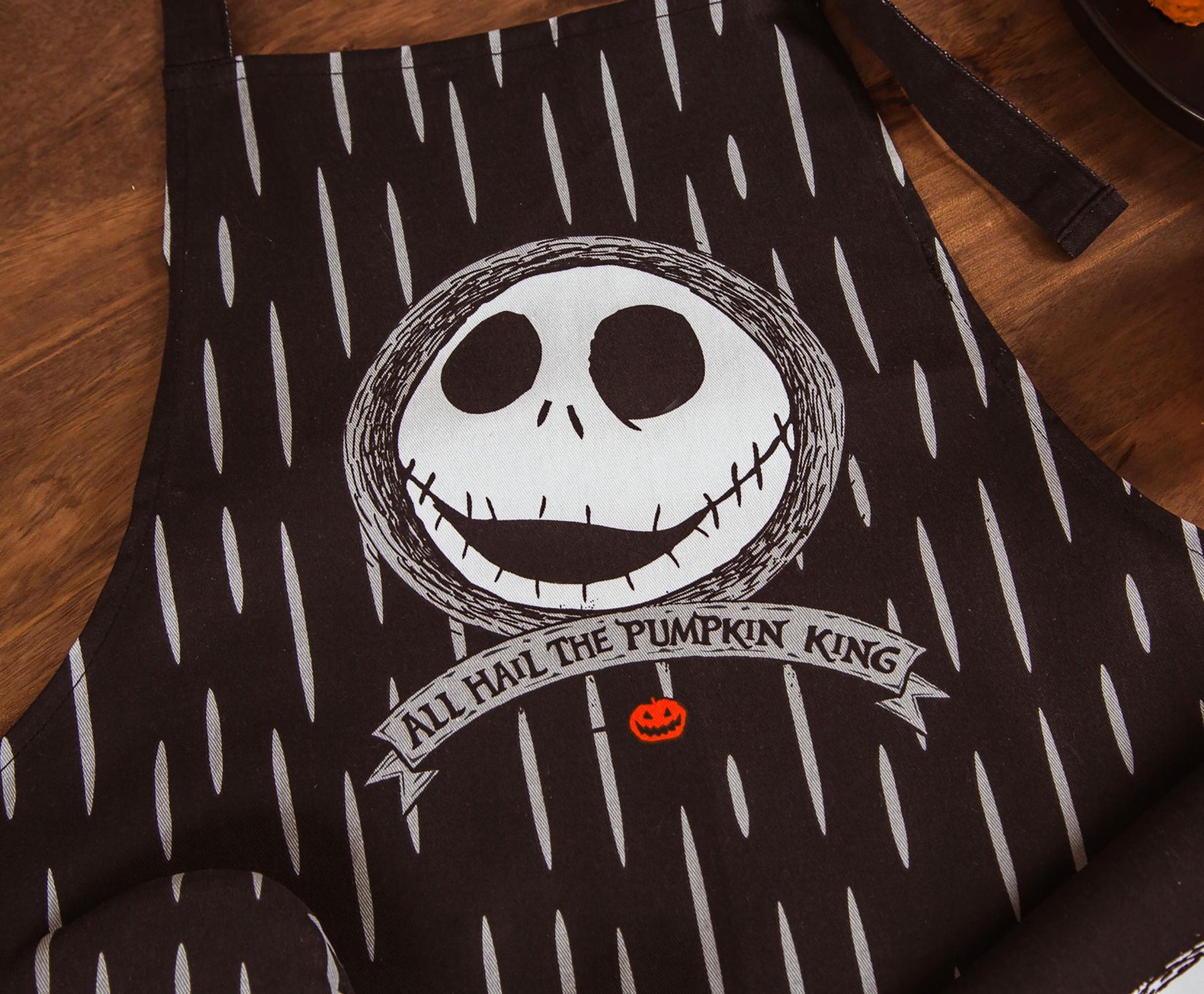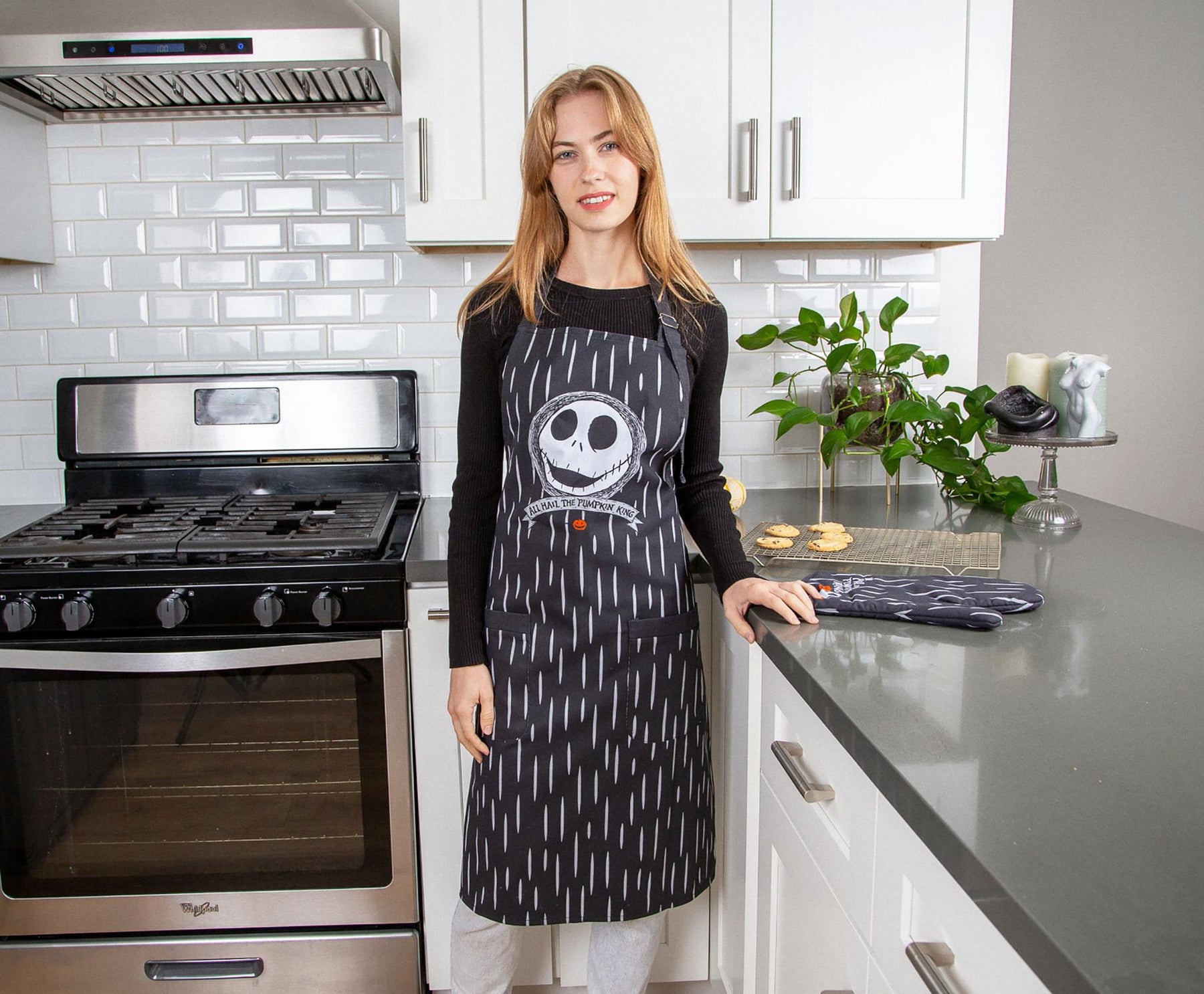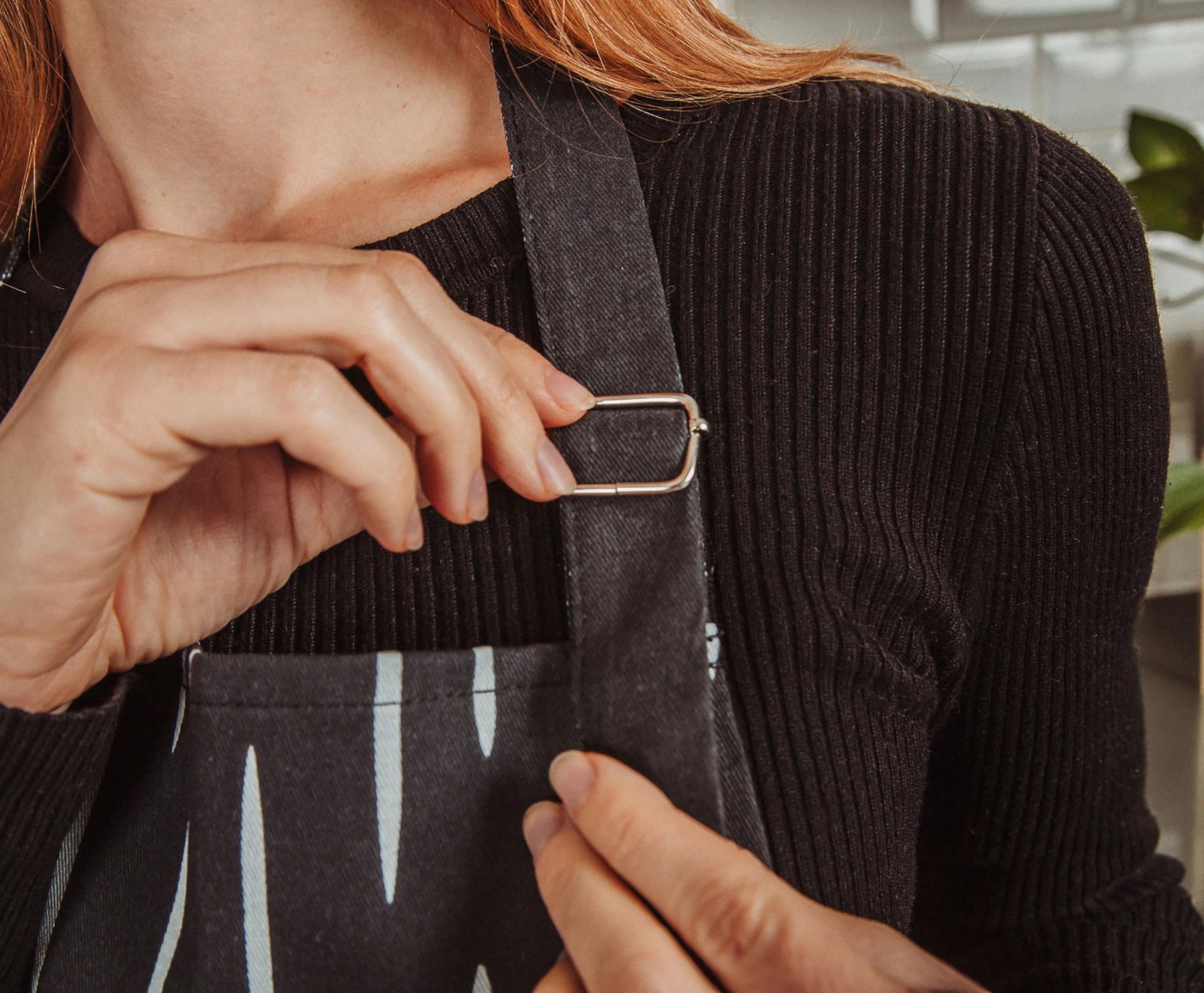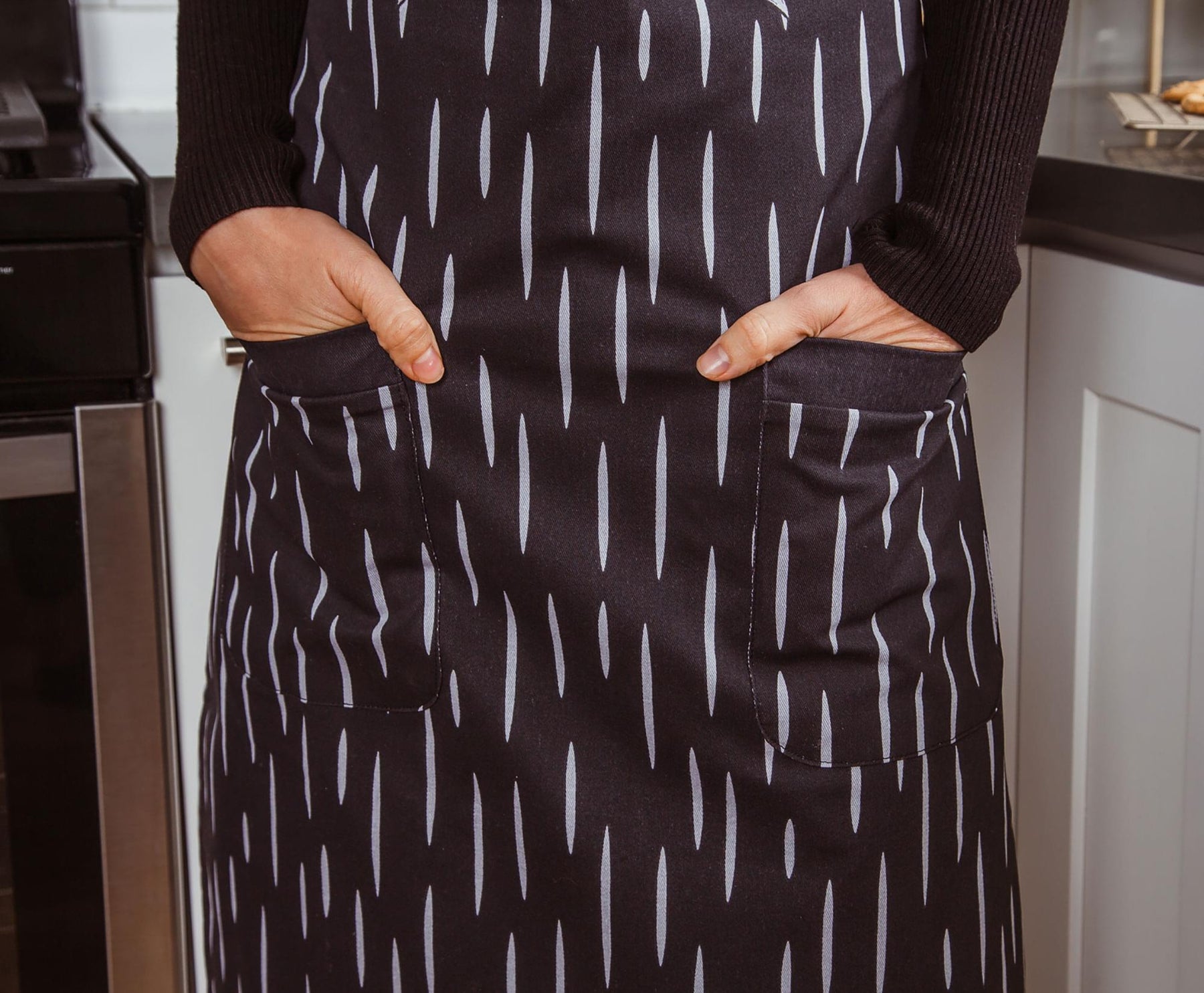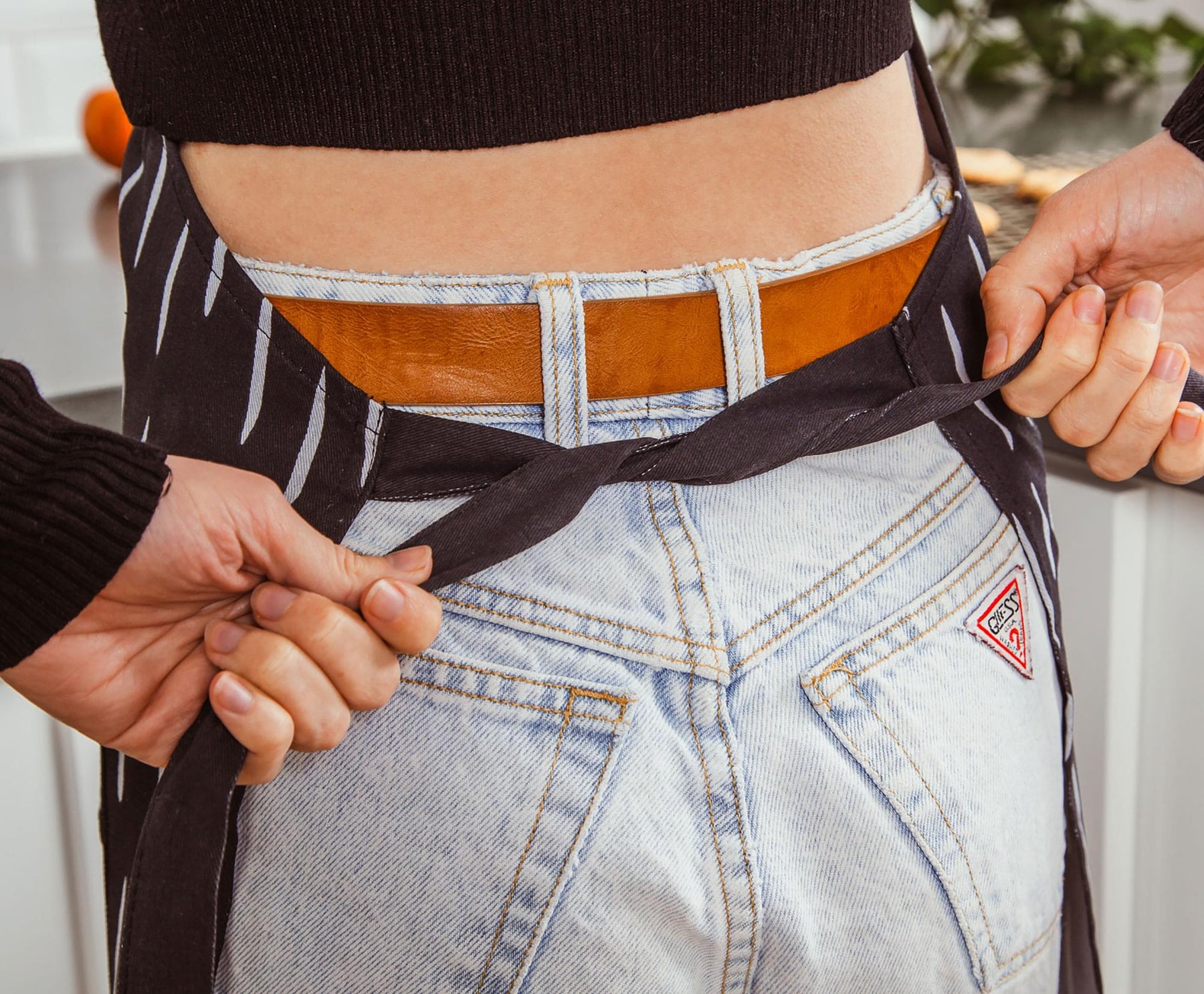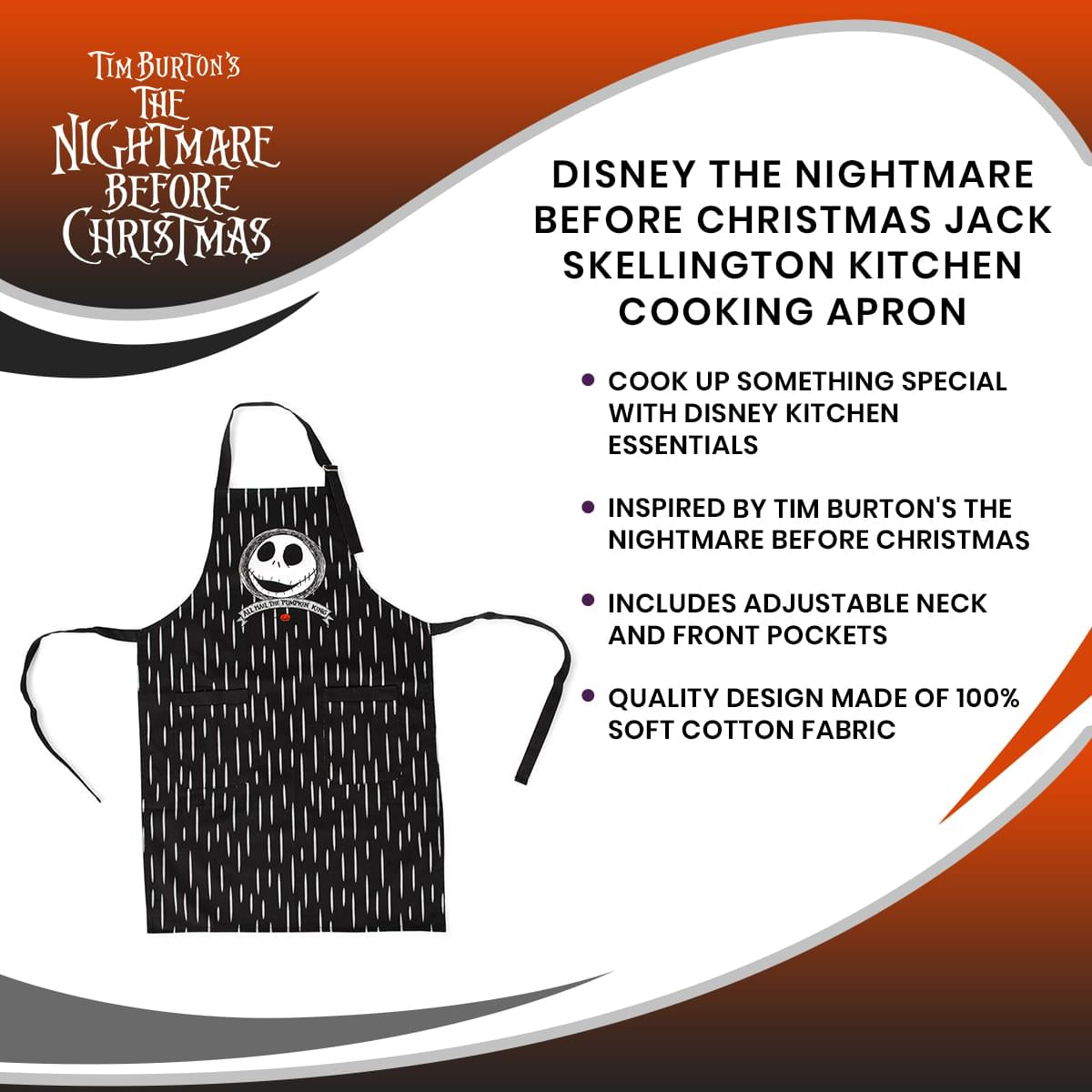 Disney The Nightmare Before Christmas Jack Skellington Kitchen Cooking Apron
All Hail The Pumpkin King: Add a little spooky style to your kitchen with this cooking apron inspired by Tim Burton's The Nightmare Before Christmas. Stay clean and stylish while cooking up your next ghoulish meal.
Iconic Character Design: This kitchen apron features Jack Skellington's smiling face above the words "All Hail the Pumpkin King." Designed like Jack's signature outfit, the apron resembles his black pinstripe suit.
Spooktacular Fit: Made of 100% soft cotton material, this kitchen apron features an adjustable neck with a slide buckle and two pockets for convenience. For the best care, machine wash cold and tumble dry low.
Multiple Uses: Get the most out of this versatile kitchen apron while tackling common house chores. Complete daily tasks without the mess, like cooking up a yummy serving of Halloween Town's favorite Worm's Wort Soup.
Made for Disney Fans: House chores have never been spookier with this officially licensed kitchen apron from Tim Burton's The Nightmare Before Christmas. Perfect for cooking, baking, grilling, cleaning, and more.
WOULDN'T YOU LIKE TO SEE SOMETHING STRANGE?
If you're known far and wide for your pumpkin pies, it's time to don this Pumpkin King Kitchen Apron inspired by Tim Burton's The Nightmare Before Christmas. With Jack Skellington's smiling face on your torso, you're basically guaranteed to bake up all sorts of creepy concoctions that are just to die for.
DISNEY HOME & KITCHEN COLLECTION
This kitchen apron is also great for protecting yourself from pumpkin guts when carving Jack-o'-lanterns or even pumpkin spice lattes if you're a messy drinker. Even better, this spooktacular kitchen apron is the perfect gift to say thanks to your Halloween or Thanksgiving host who's a Disney fan.
CARE INSTRUCTIONS
Machine wash cold, gentle cycle
Tumble dry low