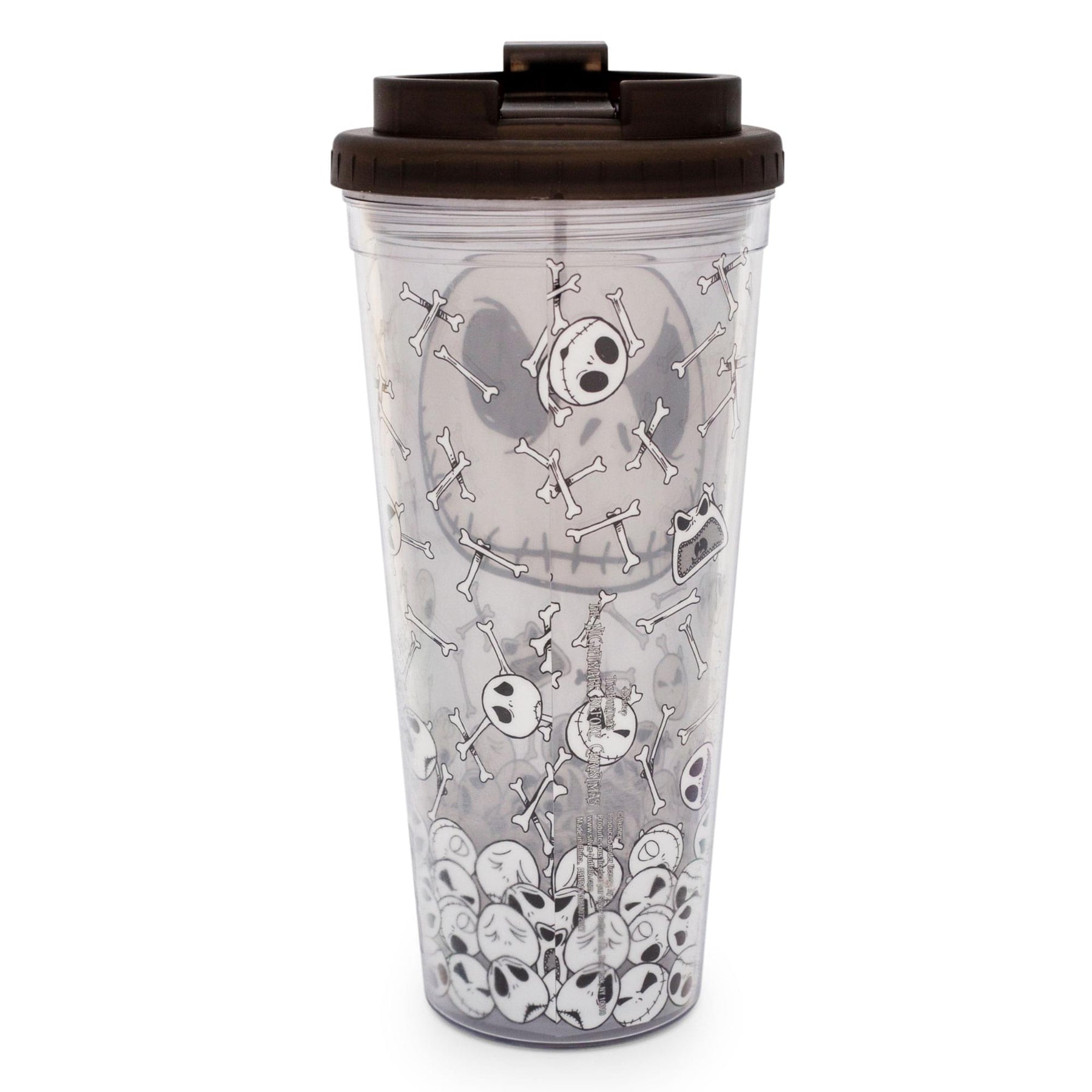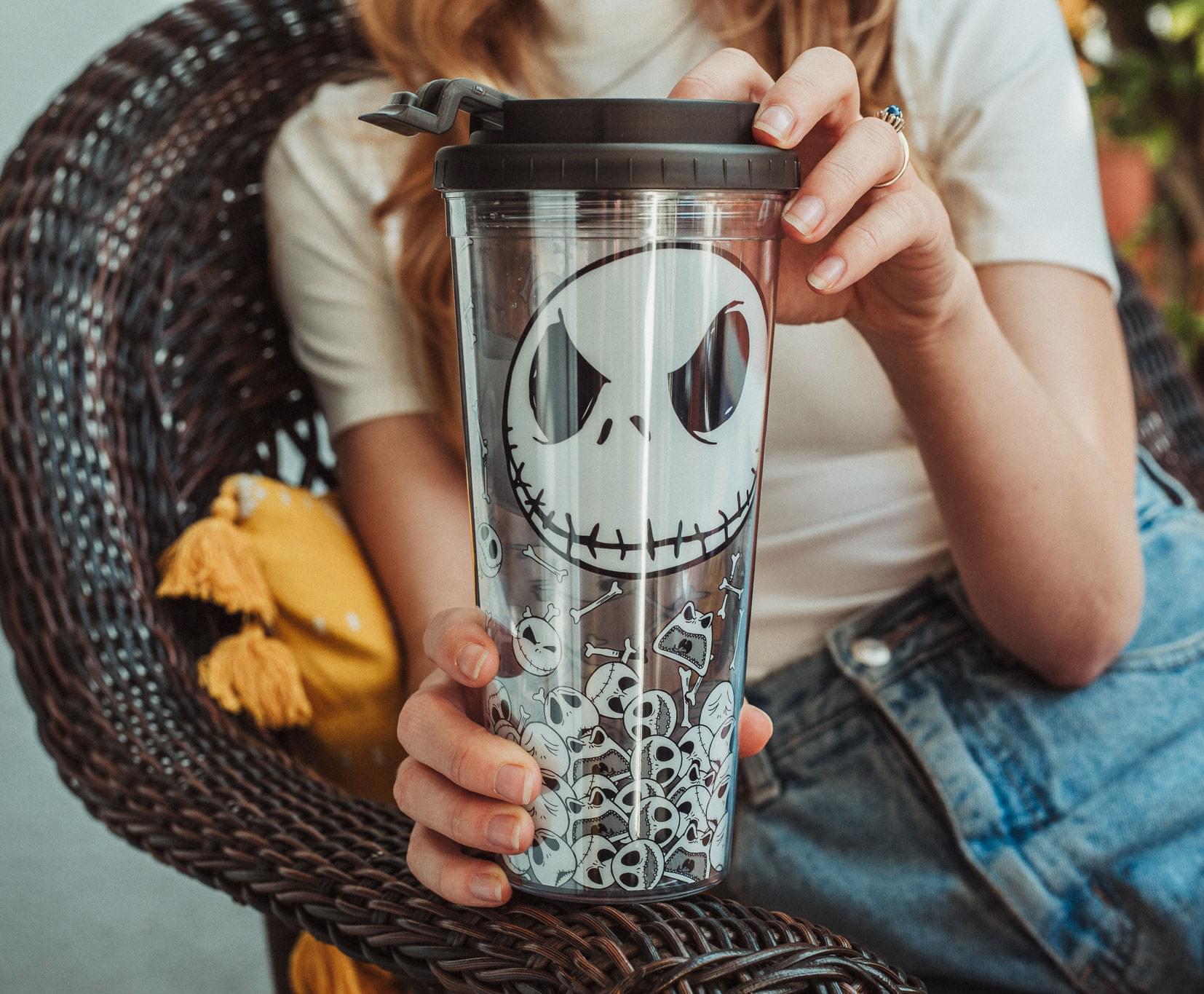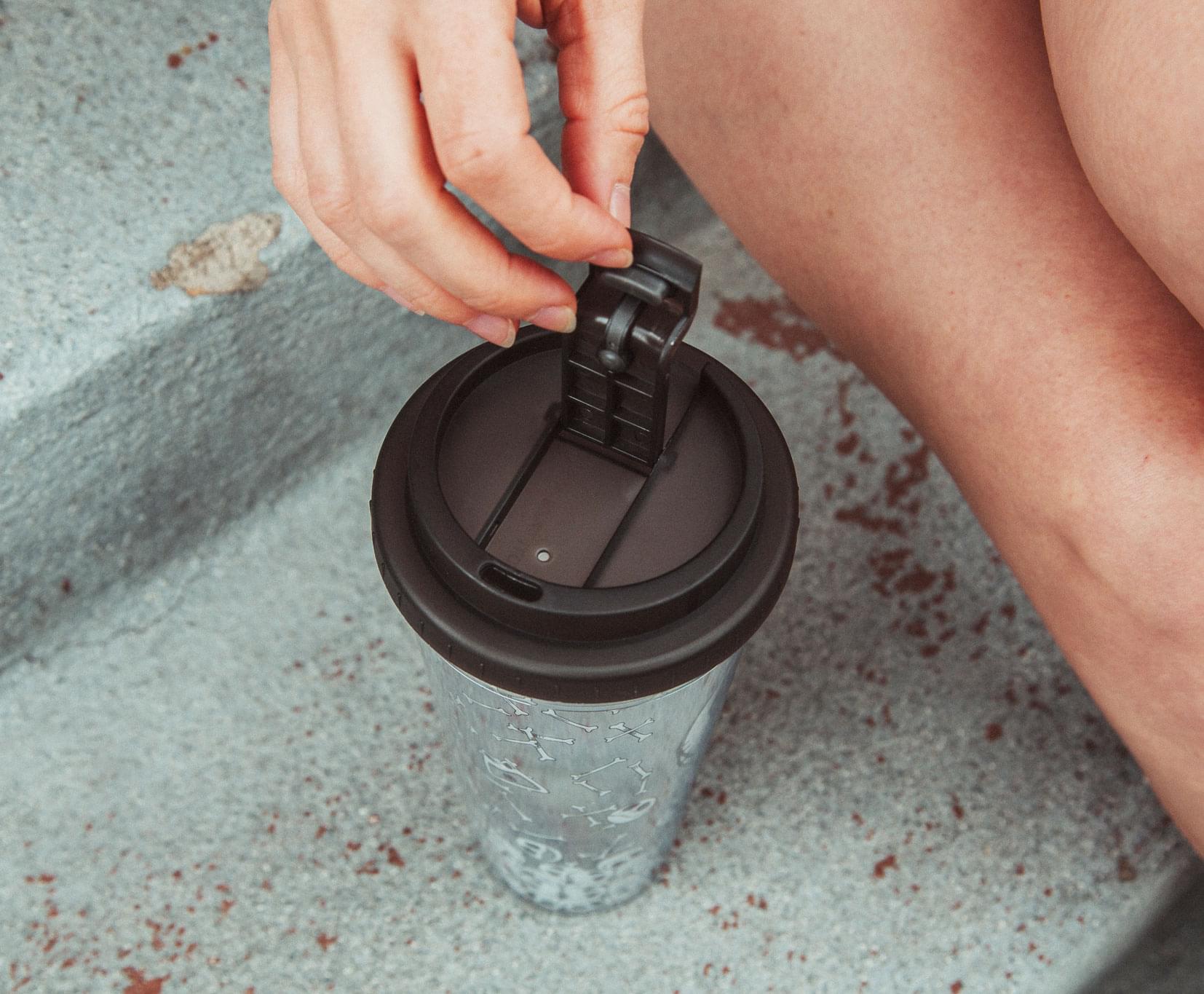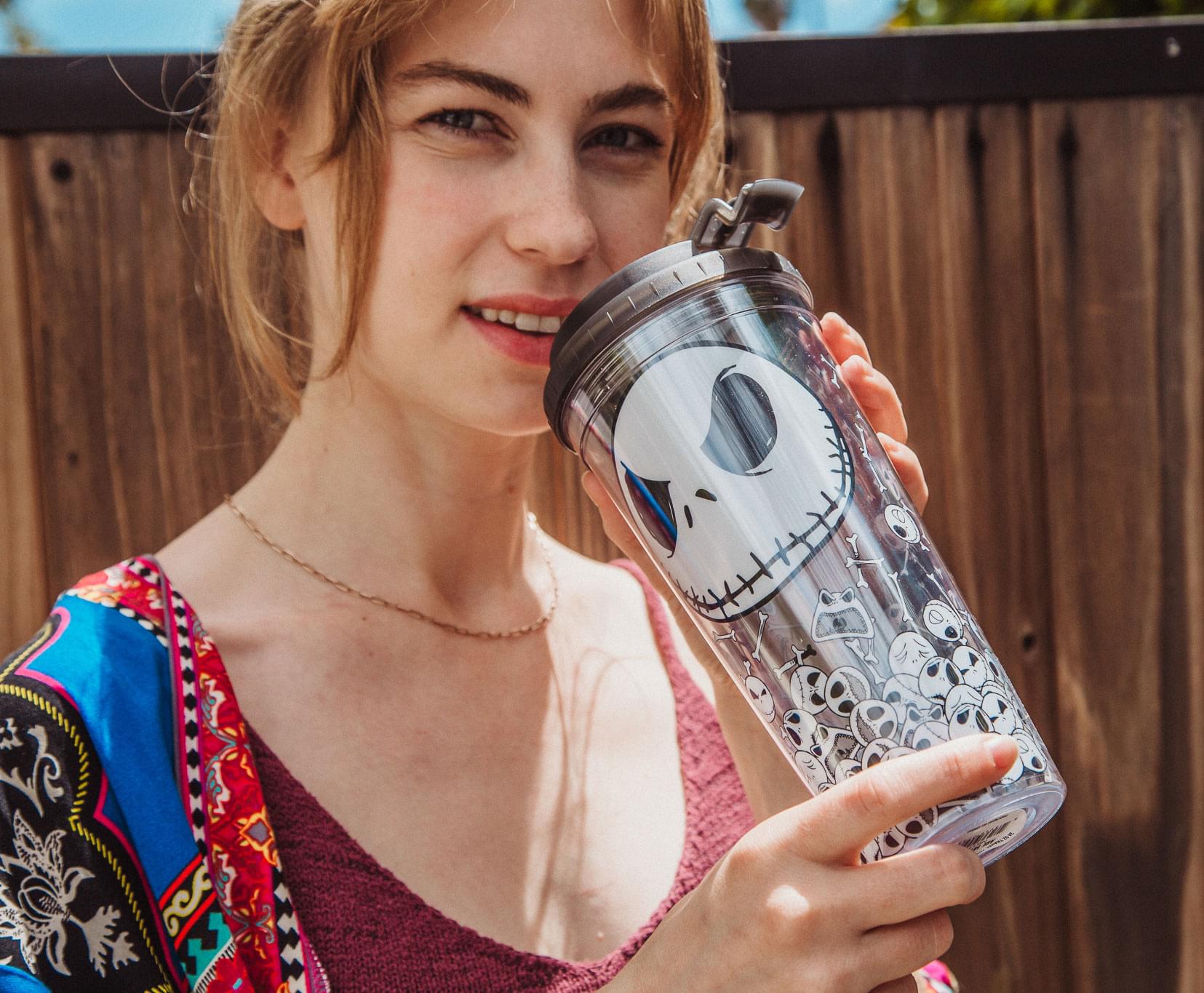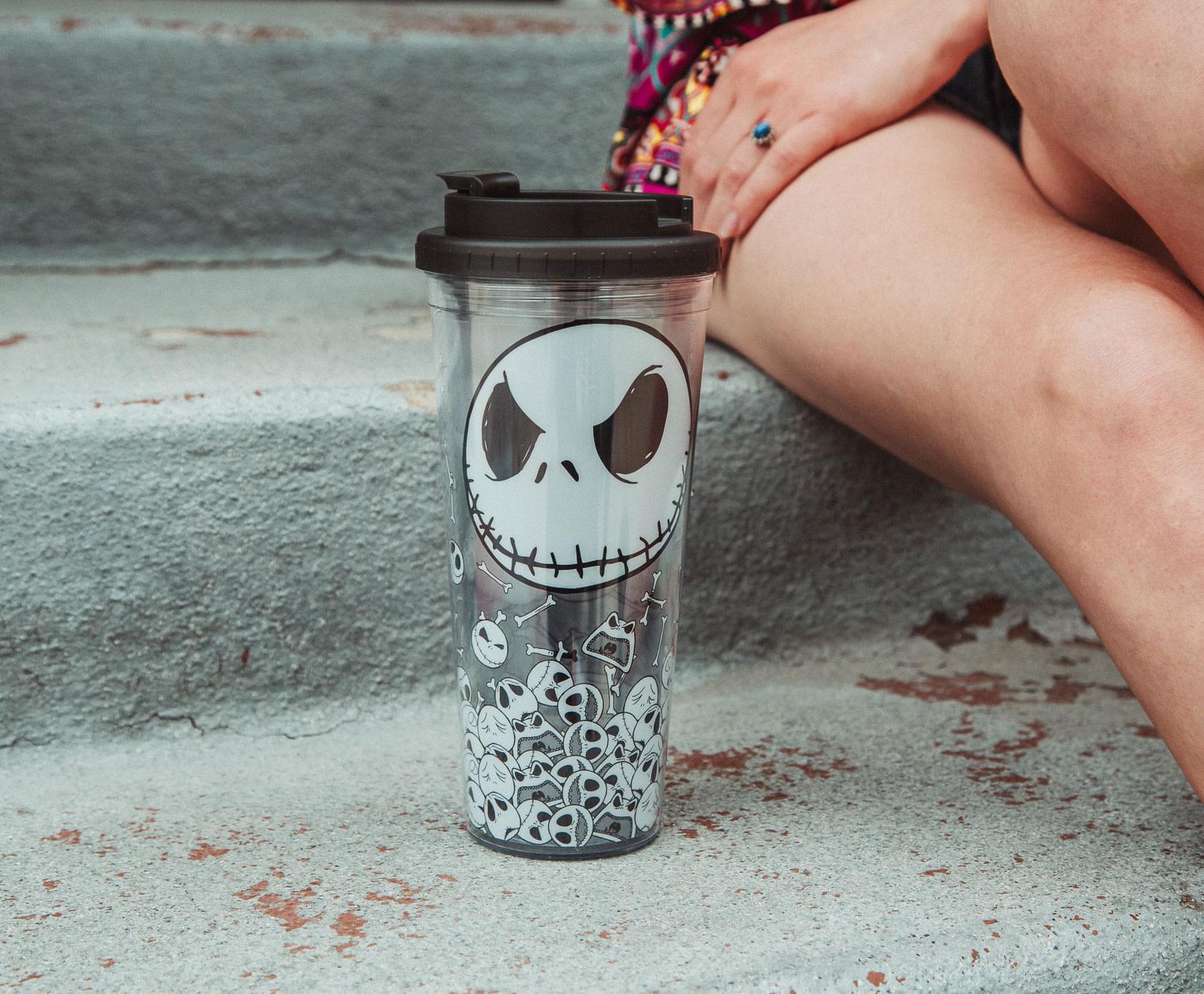 Disney The Nightmare Before Christmas Jack And Skulls Plastic Travel Tumbler
SPOOKTASTIC STYLE: Straight from Halloween Town comes this exclusive cup from Tim Burton's The Nightmare Before Christmas. Makes a frightfully delightful addition to any home kitchen collection. Perfect for boys, girls, and ghouls of every age.
FACE TO FACES: Inspired by Tim Burton cult classic, this cool cup features the face of Jack Skellington looking down over a sea of his own skulls and bones, with a wide variety of terrifying expressions.
YOUR NEXT SURPRISE: Stay chilled to the bone with this 24-ounce tumbler cup. Excellent for wandering through the graveyard, this travel-style drinkware comes complete with a screw-on lid, so you won't disturb anyone trying to rest in peace.
RENOWNED FAR AND WIDE: Made of BPA-free plastic, this terrifying travel tumbler cup is convenient to carry as you wander about, contemplating your holiday plans. The easy-clean design is intended to be washed by hand, tentacle, or claw.
OFFICIAL DISNEY COLLECTIBLE: Enjoy a spellbinding drink with this officially licensed travel cup from Tim Burton's The Nightmare Before Christmas. This exclusive drinkware is a must-have for any Disney fan's kitchen tabletop.
WOULD YOU LIKE TO SEE SOMETHING STRANGE?
This exclusive travel mug from Tim Burton's The Nightmare Before Christmas will fill your dreams to the brim with caffeine. This spooktacular collectible is inspired by the stop-motion animated classic. The character design features an illustrated image of the Pumpkin King himself, Jack Skellington, giving you his usual skeleton grin. Below him, you'll find the wide array of expressions that the king of Halloween made over the course of his holiday adventures. It's a perfect addition to your Disney home kitchen.
A PERFECT ADDITION TO YOUR DISNEY HOME KITCHEN
This tall cold cup will chill you to your bones, with its double-wall construction providing an extra layer of durability and insulation. This BPA-free plastic cold cup is built to hold approximately 24 ounces of your favorite beverages, so you can enjoy your Worm's Wort Soup or Frog's Breath on the go. Dr. Finkelstein made sure this tumbler had all the fixings, including a durable, leakproof lid to prevent splashing and spills. This is especially handy as you wander through the streets, trying to understand this new, strange holiday you've discovered.
Give your Disney drinkware collection a ghoulish upgrade with this officially licensed travel cup from Tim Burton's The Nightmare Before Christmas.
CARE INSTRUCTIONS