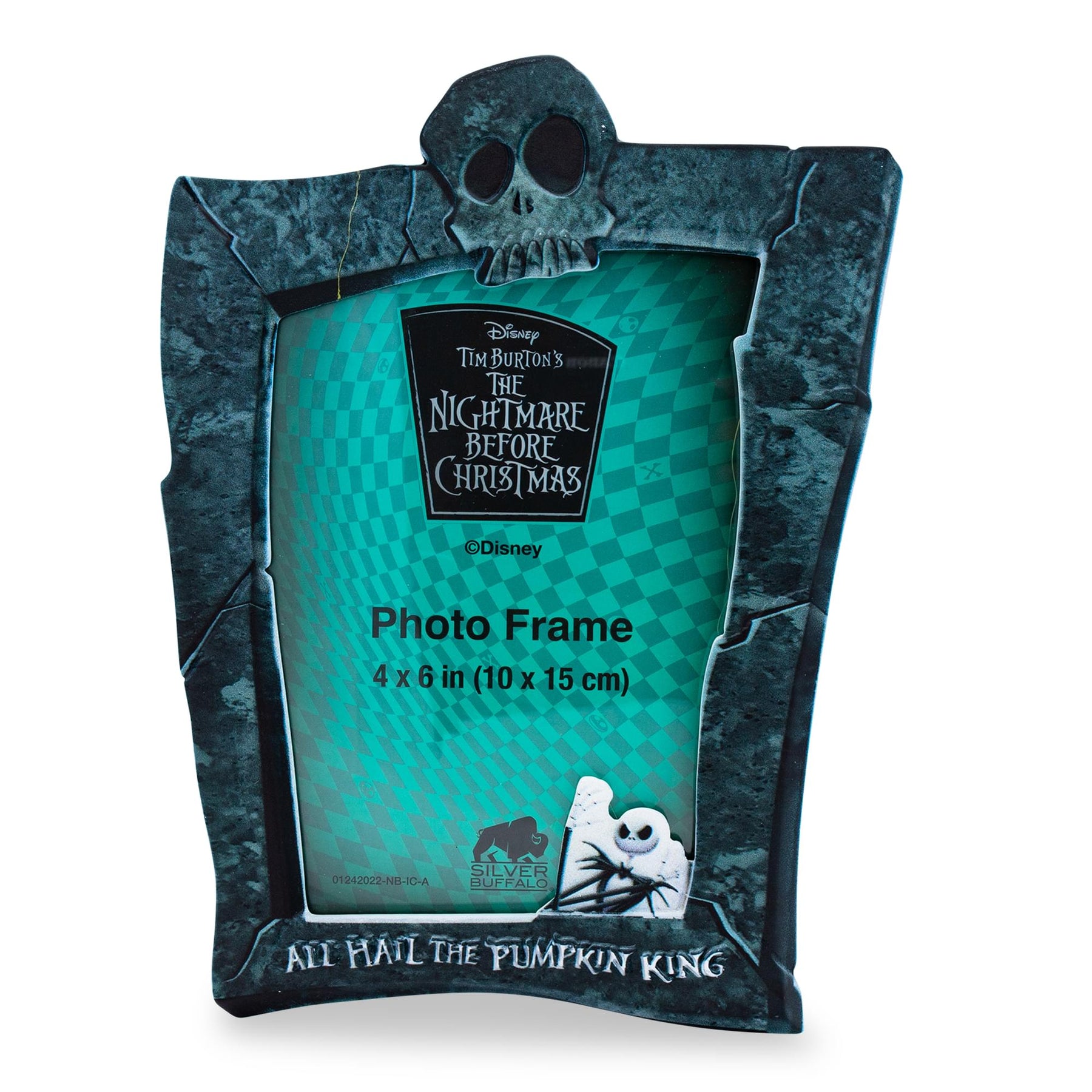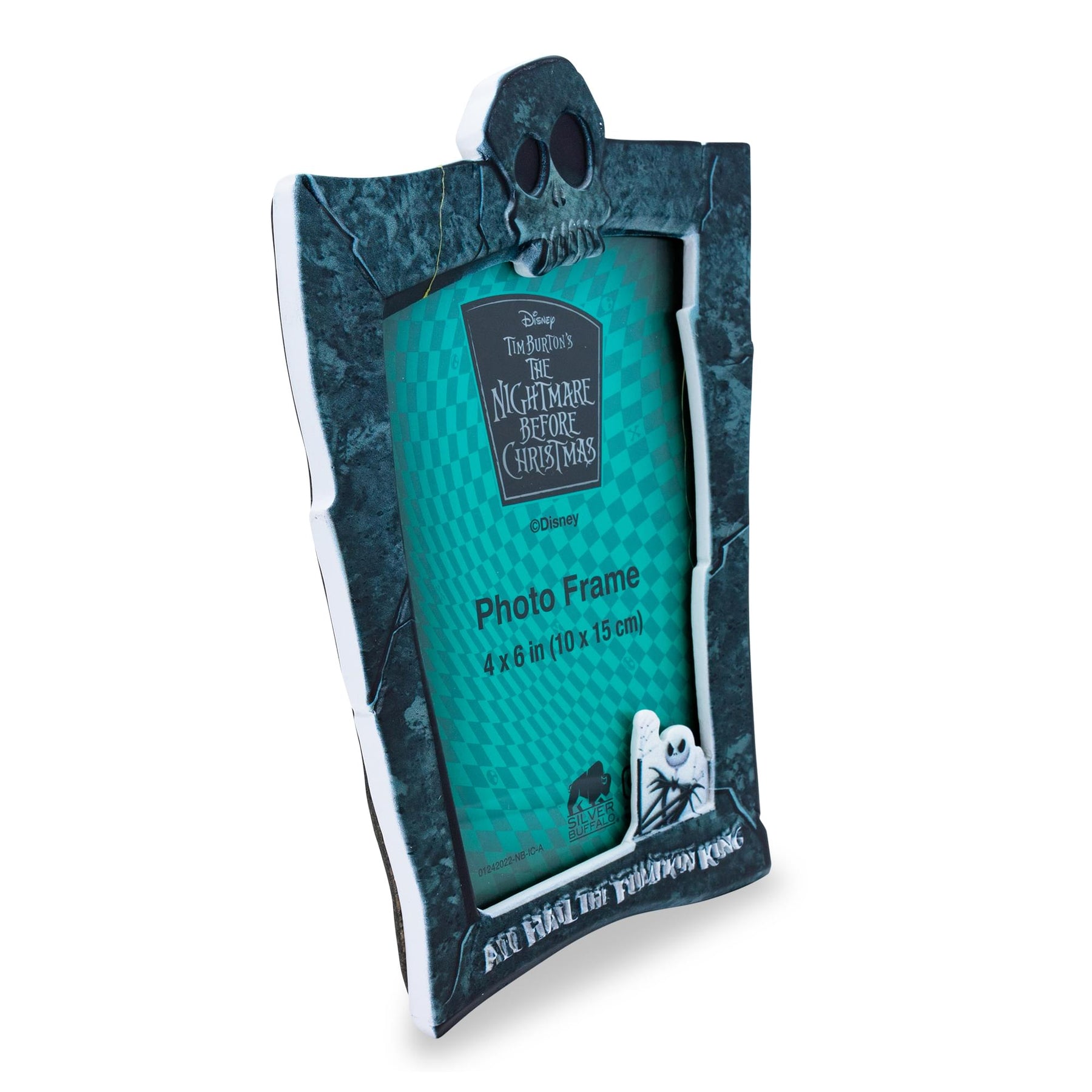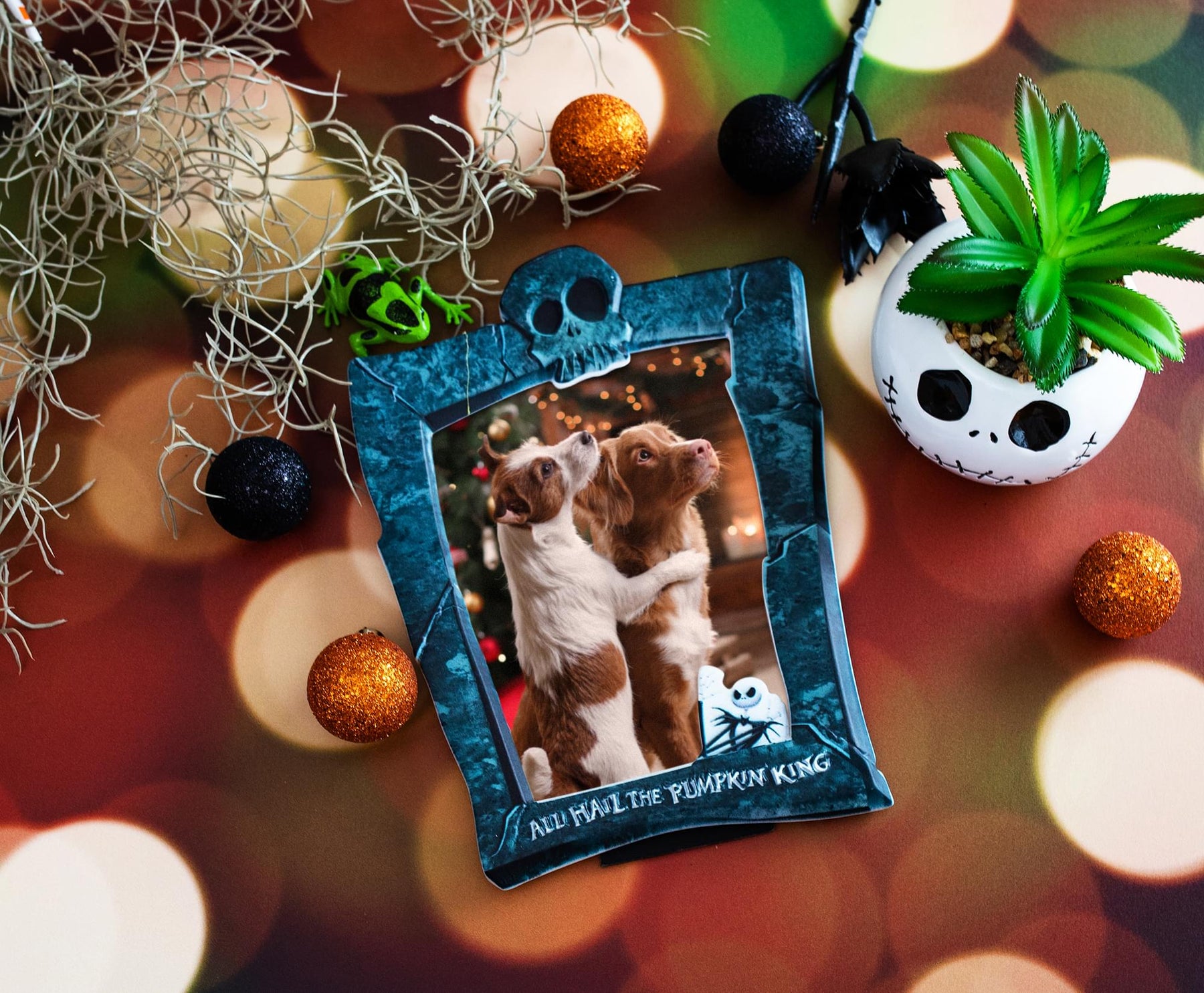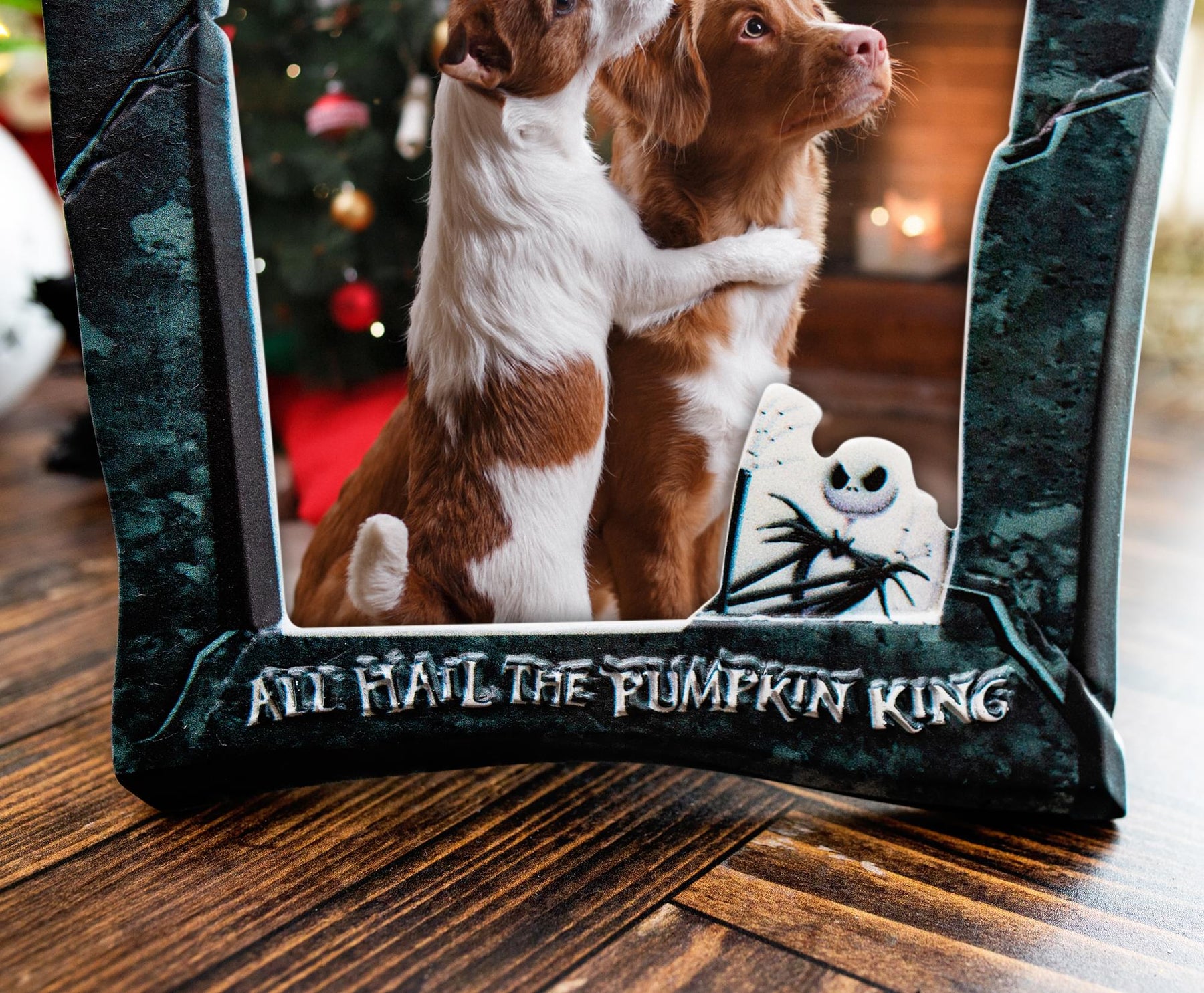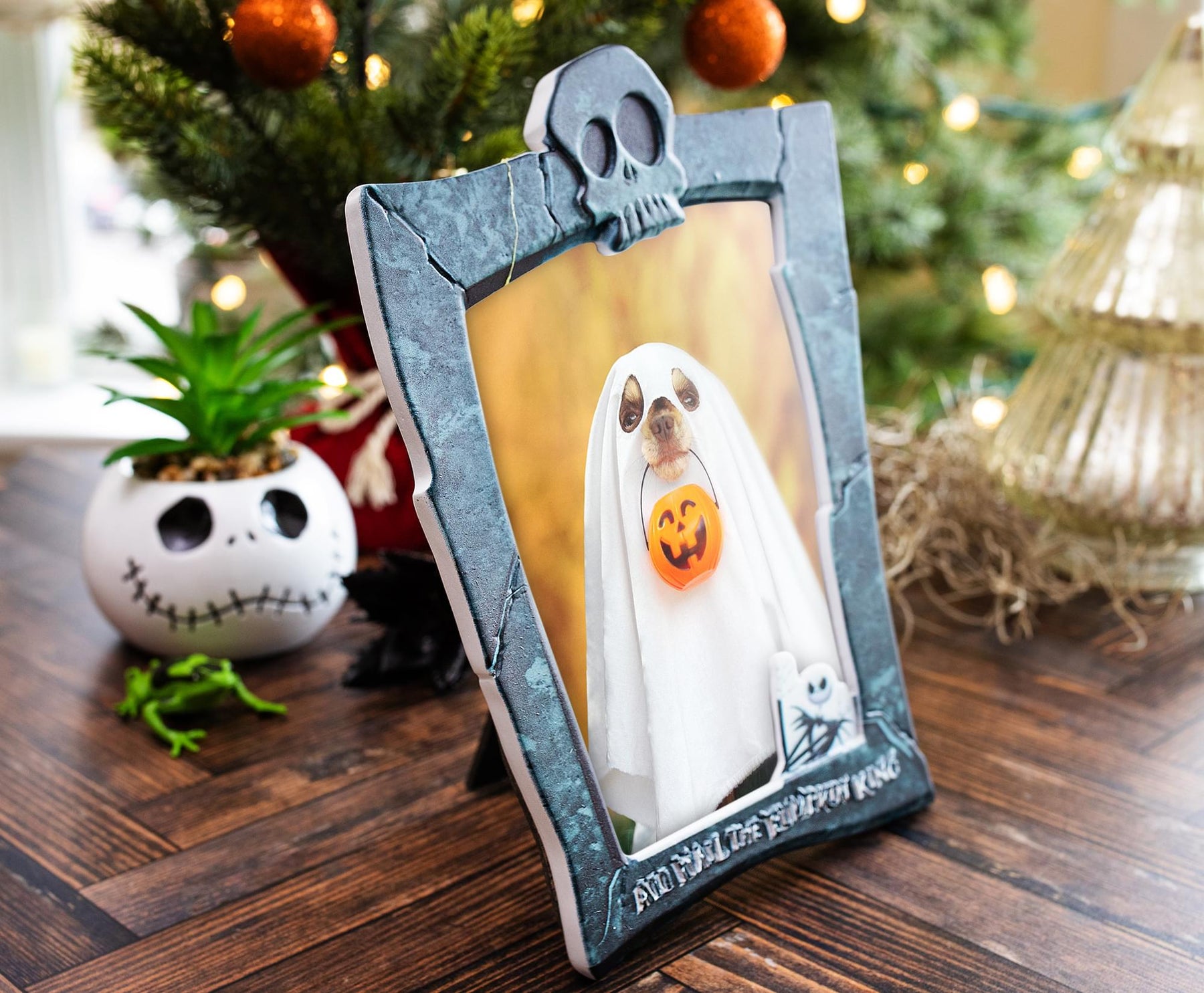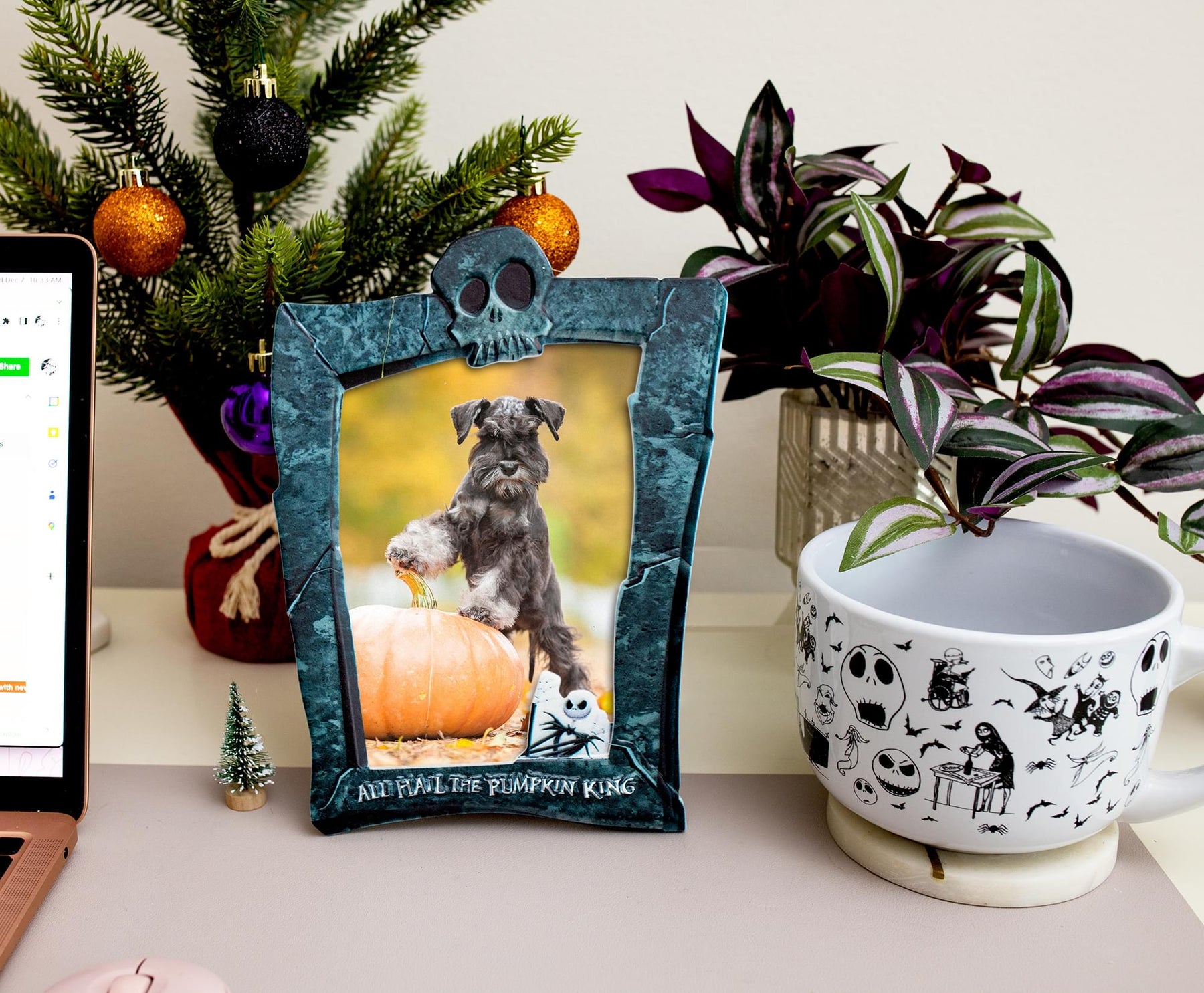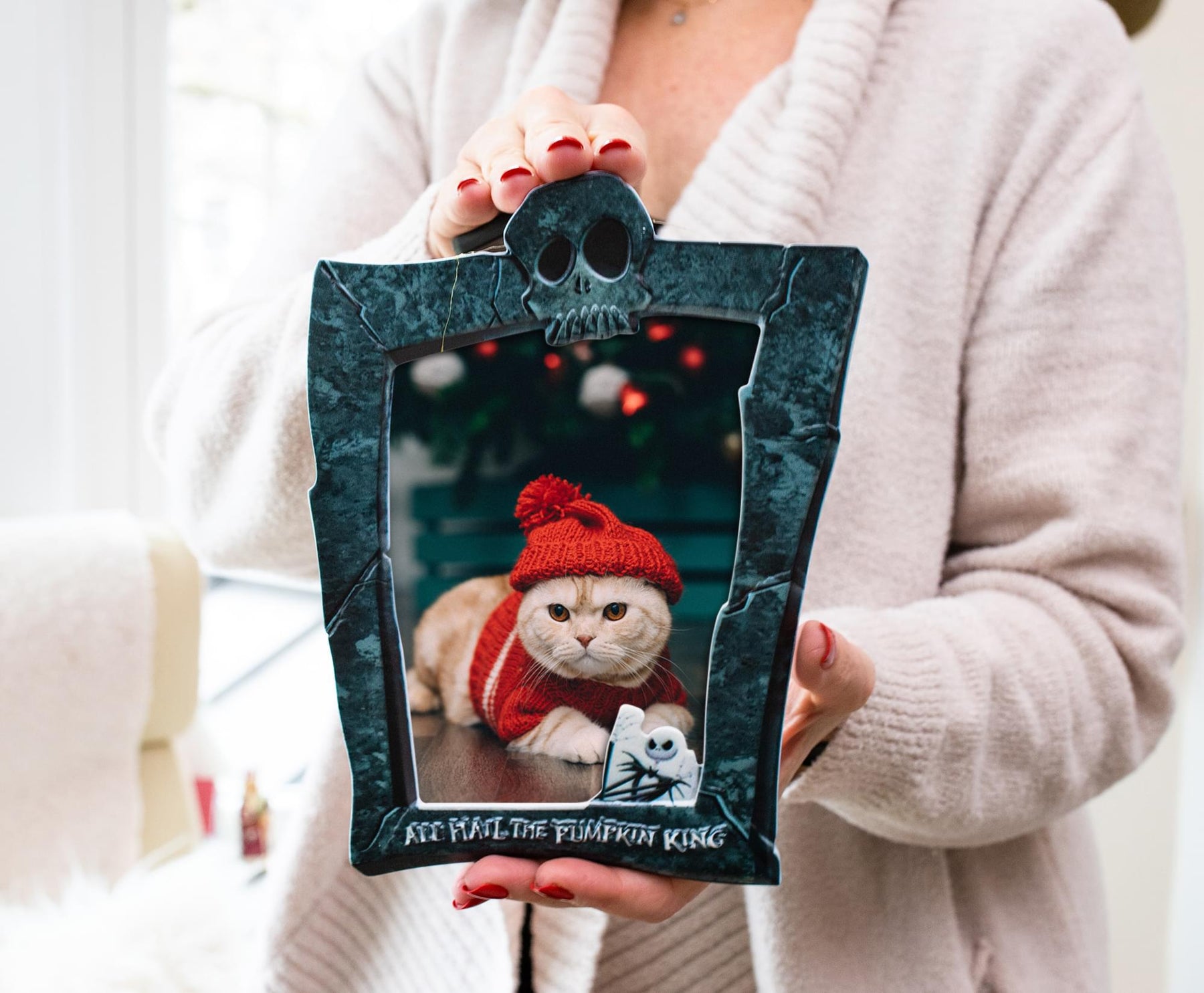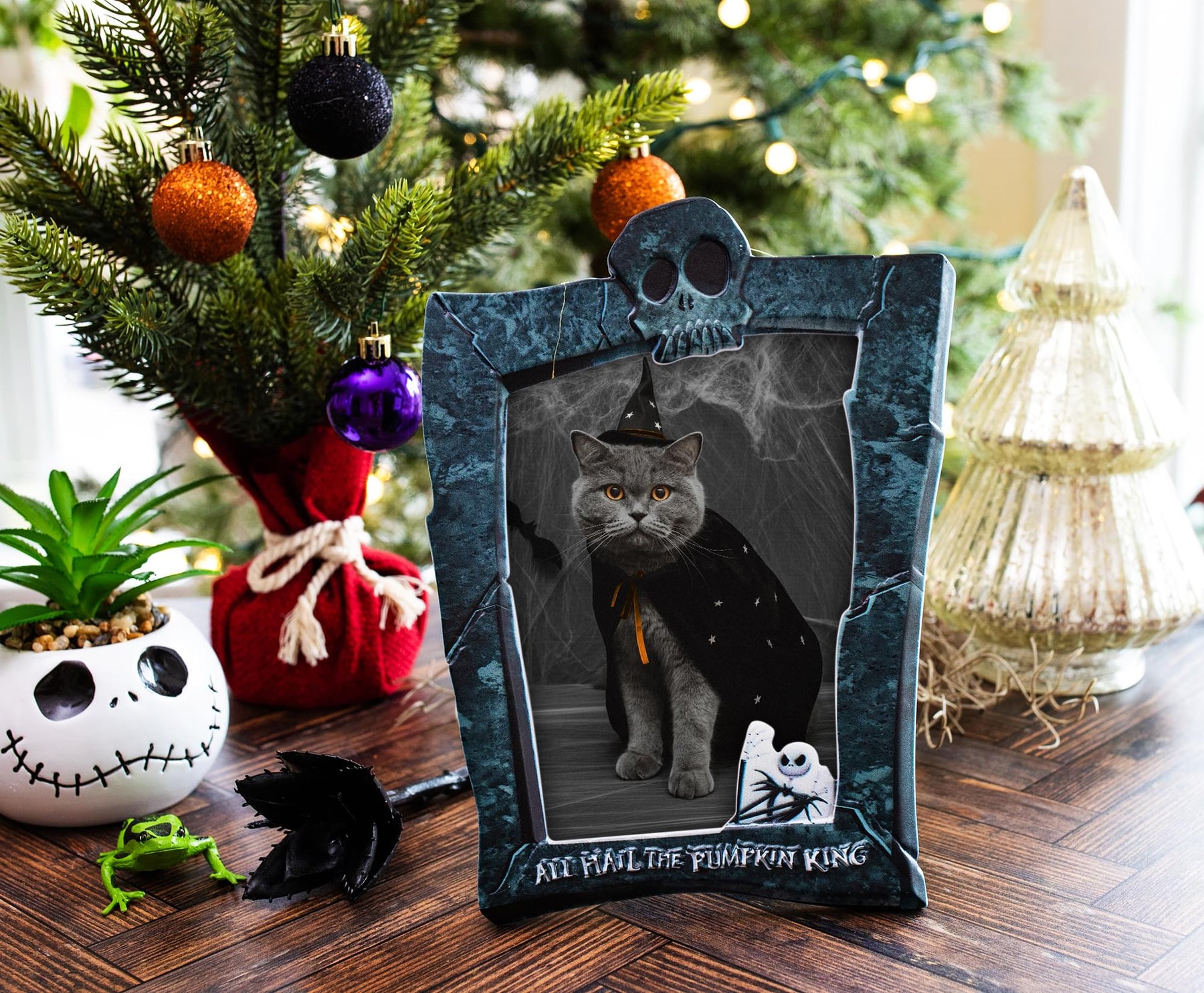 Disney The Nightmare Before Christmas Die-Cut Photo Frame | 4 x 6 Inches
HAPPY HAUNTED HOLIDAYS: Looking for a little scare to prove that you care? Prove to the world that you know where holidays come from with this exclusive die-cut photo frame inspired by Tim Burton's The Nightmare Before Christmas.
FRIGHTENING PHOTOGRAPHY: This fun photo frame features a creepy, crooked stone design highlighted by a stylized skull at the top. Below, you'll see Jack Skellington peeking out above the words, "All Hail The Pumpkin King!"
CAPTURES THAT HALLOWEEN TOWN STYLE: This picture frame featuring your favorite holiday movie can be displayed in a variety of ways. Use the included hook on the back to place it on the wall or extend the attached easel leg to place it on your shelf.
PICS OR IT DIDN'T HAPPEN: This picture frame holds 4 x 6-inch pics, with the surrounding die-cut border forming a stone-influenced edge. It's sure to make your photos look that much more epic or terrifying, whichever you prefer.
OFFICIAL DISNEY COLLECTIBLE: Remember all those timeless holiday adventures with this officially licensed Tim Burton's The Nightmare Before Christmas photo frame that will take you through the doorways to times past.
REMEMBERANCES OF HALLOWEENS LONG FORGOTTEN
Your favorite memories will stay under the watchful eye of a King with this exclusive die-cut photo frame inspired by the classic film Tim Burton's The Nightmare Before Christmas.
Who wouldn't want their favorite photos protected by royalty? Maybe it's the time when you finally made the trip to see Haunted Mansion Holiday. Or got to stand next to Jack Skellington during a photo-op. Or maybe it's just showing off your favorite cosplay. Whatever the memory, give it a place of honor by displaying it on this faux stone frame celebrating the Pumpkin King himself.
THEY SAY A PICTURE IS WORTH A THOUSAND SCREAMS
The moody sovereign that rules over Halloween Town will have a special place in your home with this die-cut picture frame that holds any 4 x 6-inch photo you'd like to display. Find a place on your wall for your favorite frozen moment or use the attached stand to prop up your pics wherever you'd like. Keep your ghosts close, and your photos of ghosts even closer.
Celebrate the holiday you'll never forget with this officially licensed home decor collectible from Tim Burton's The Nightmare Before Christmas.