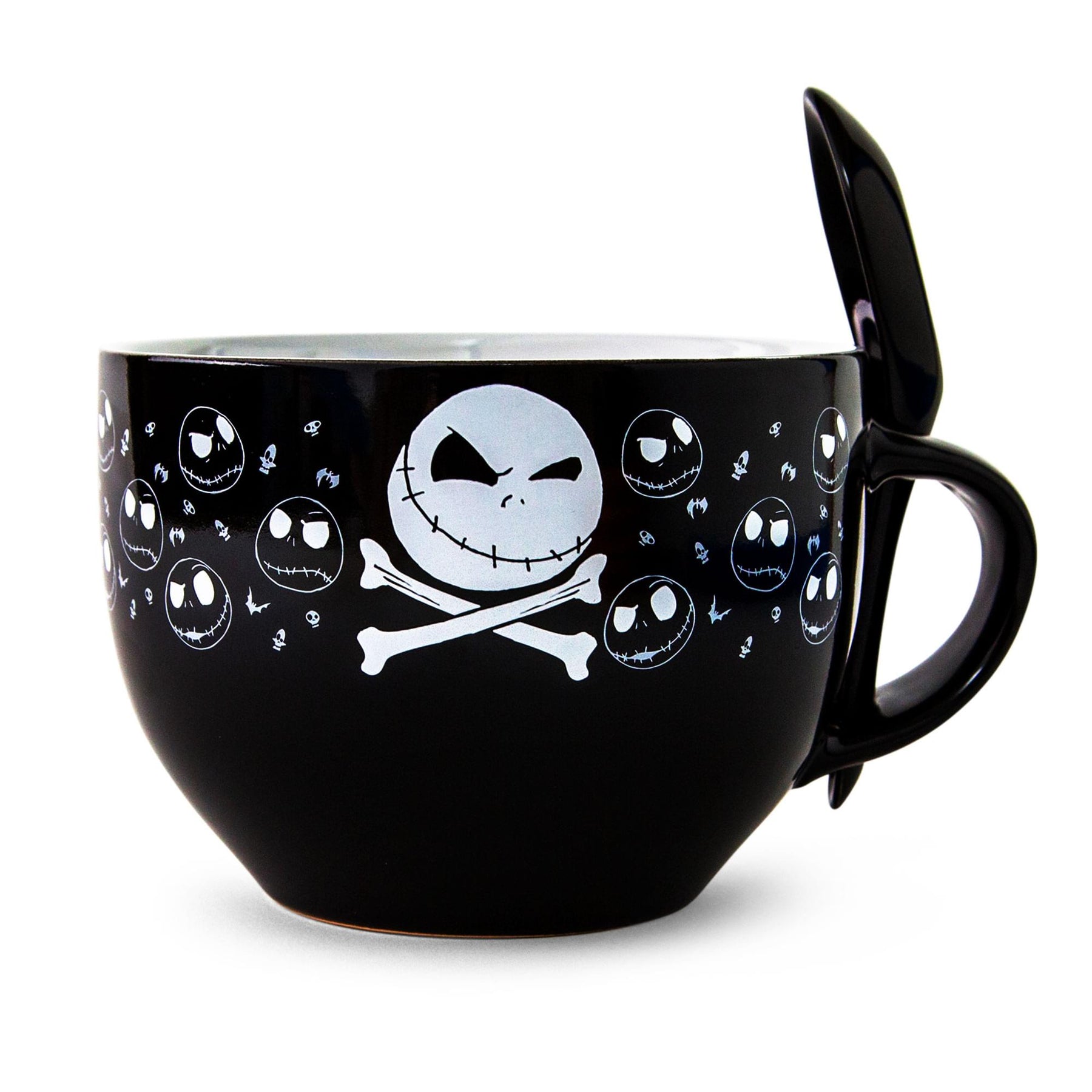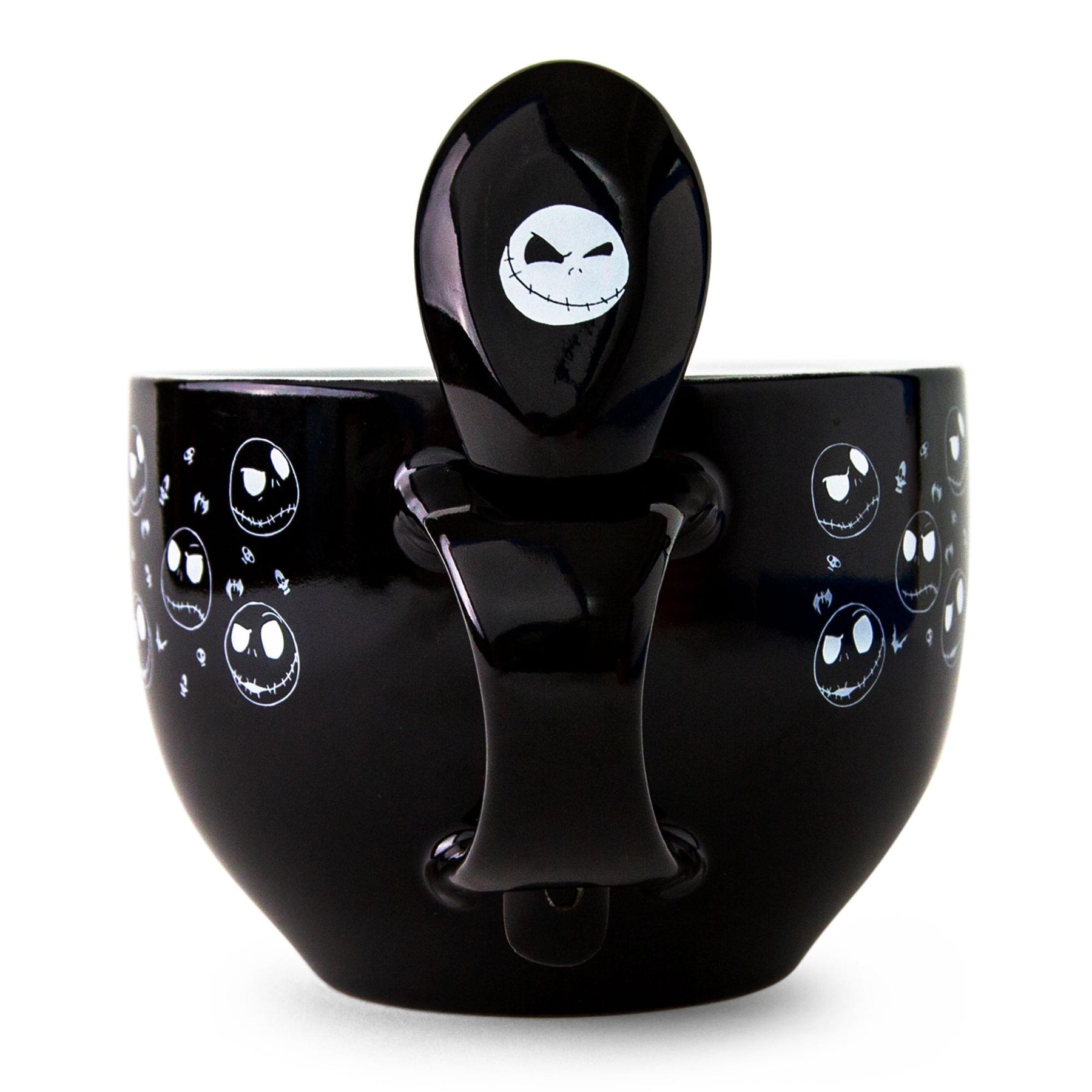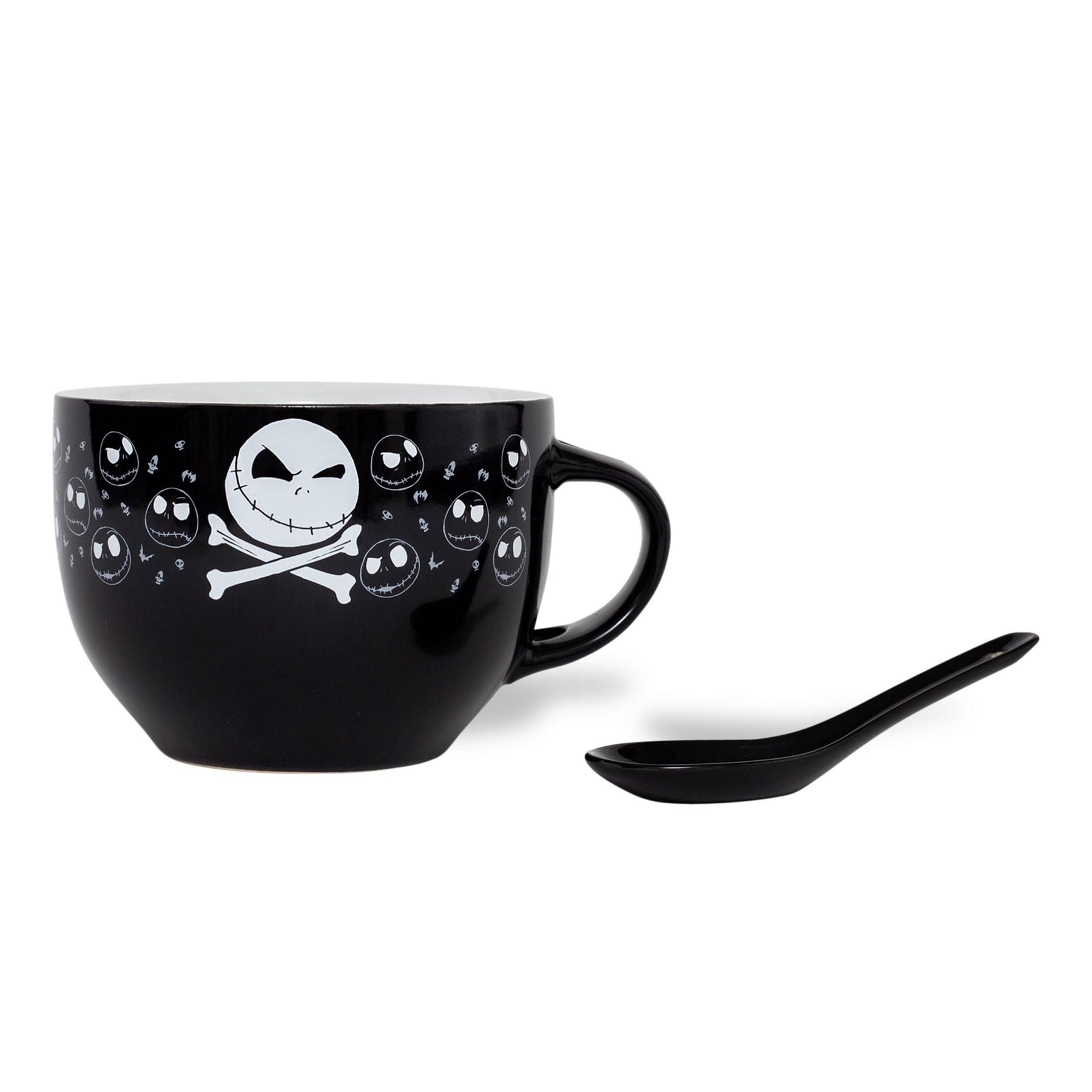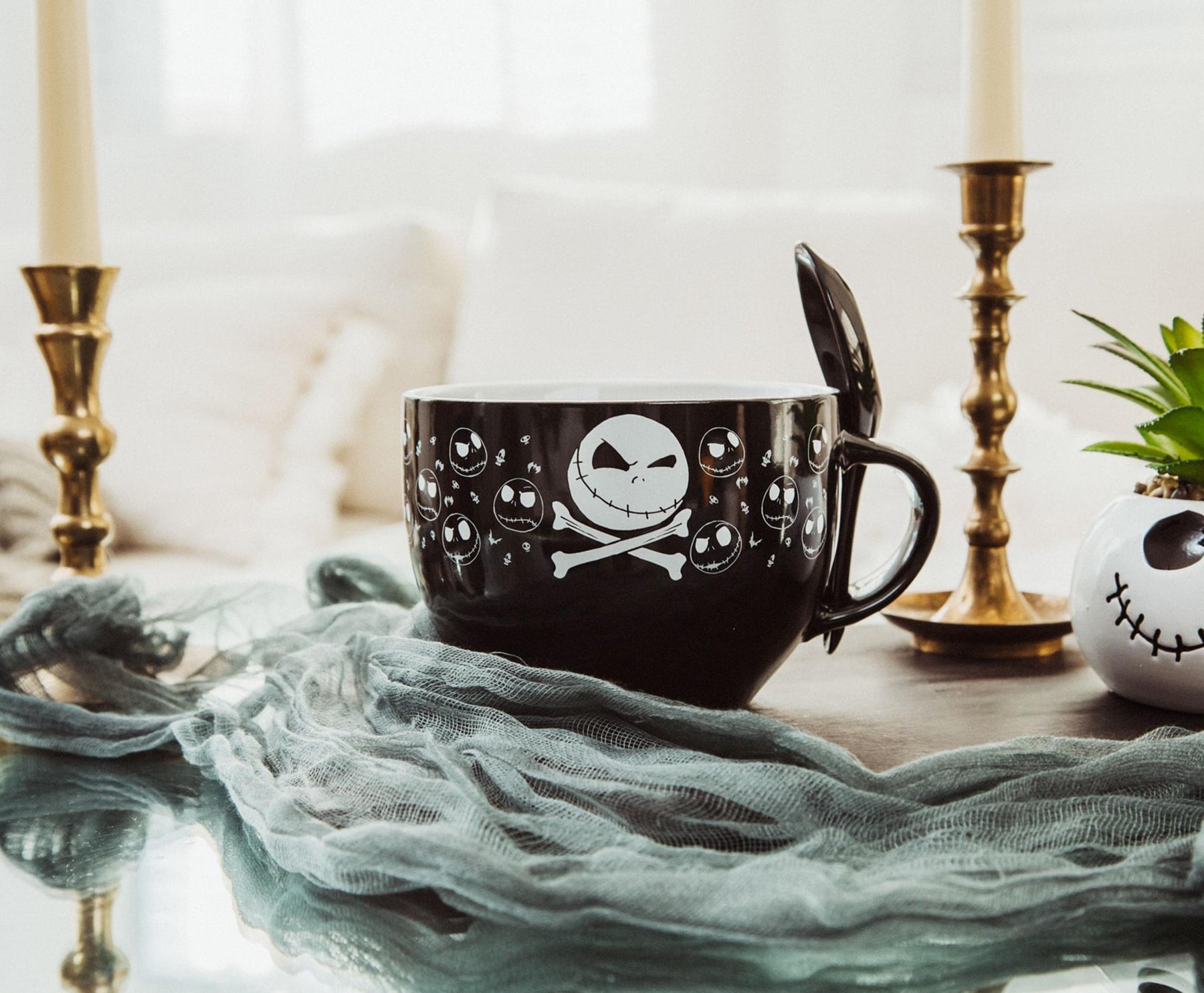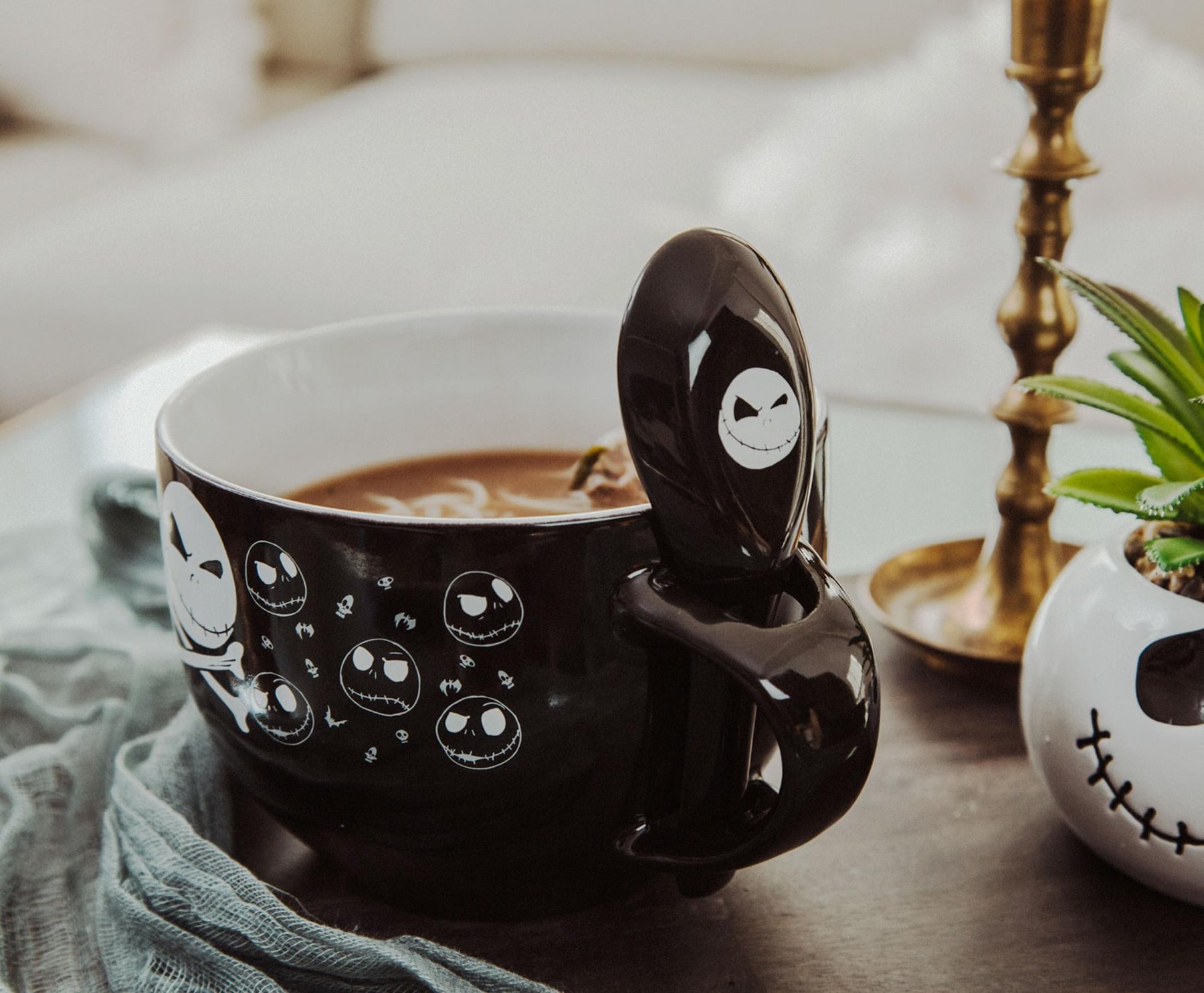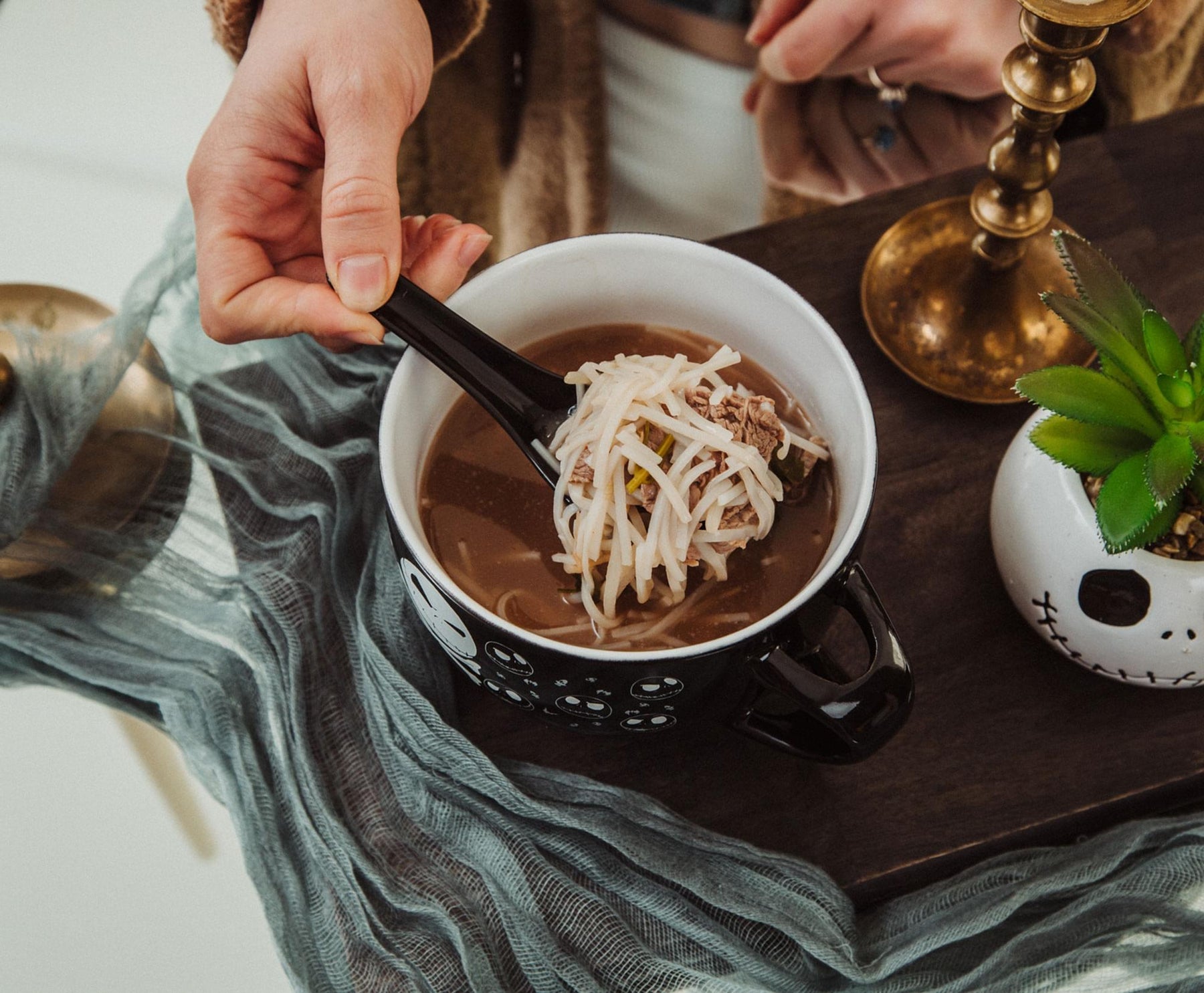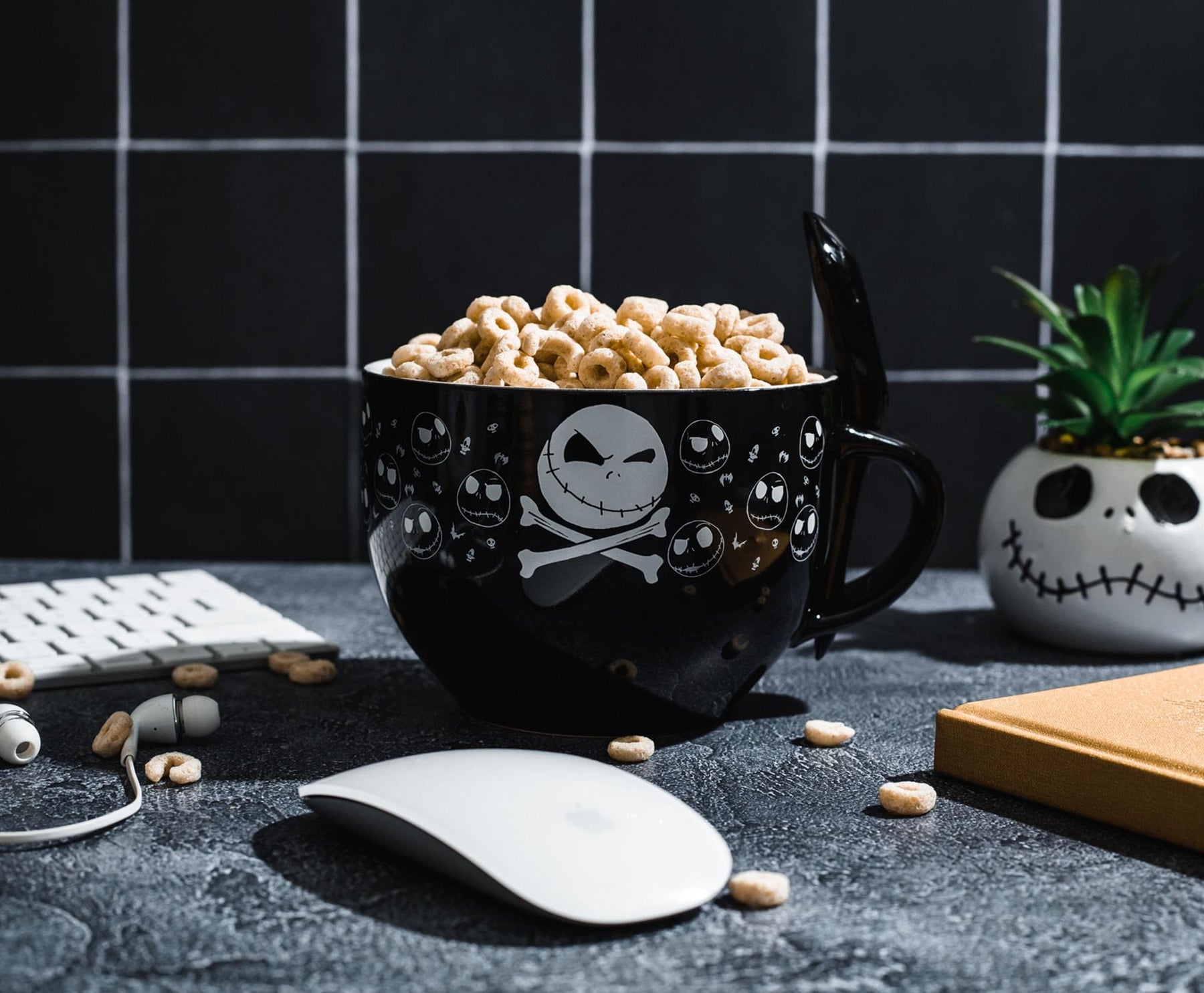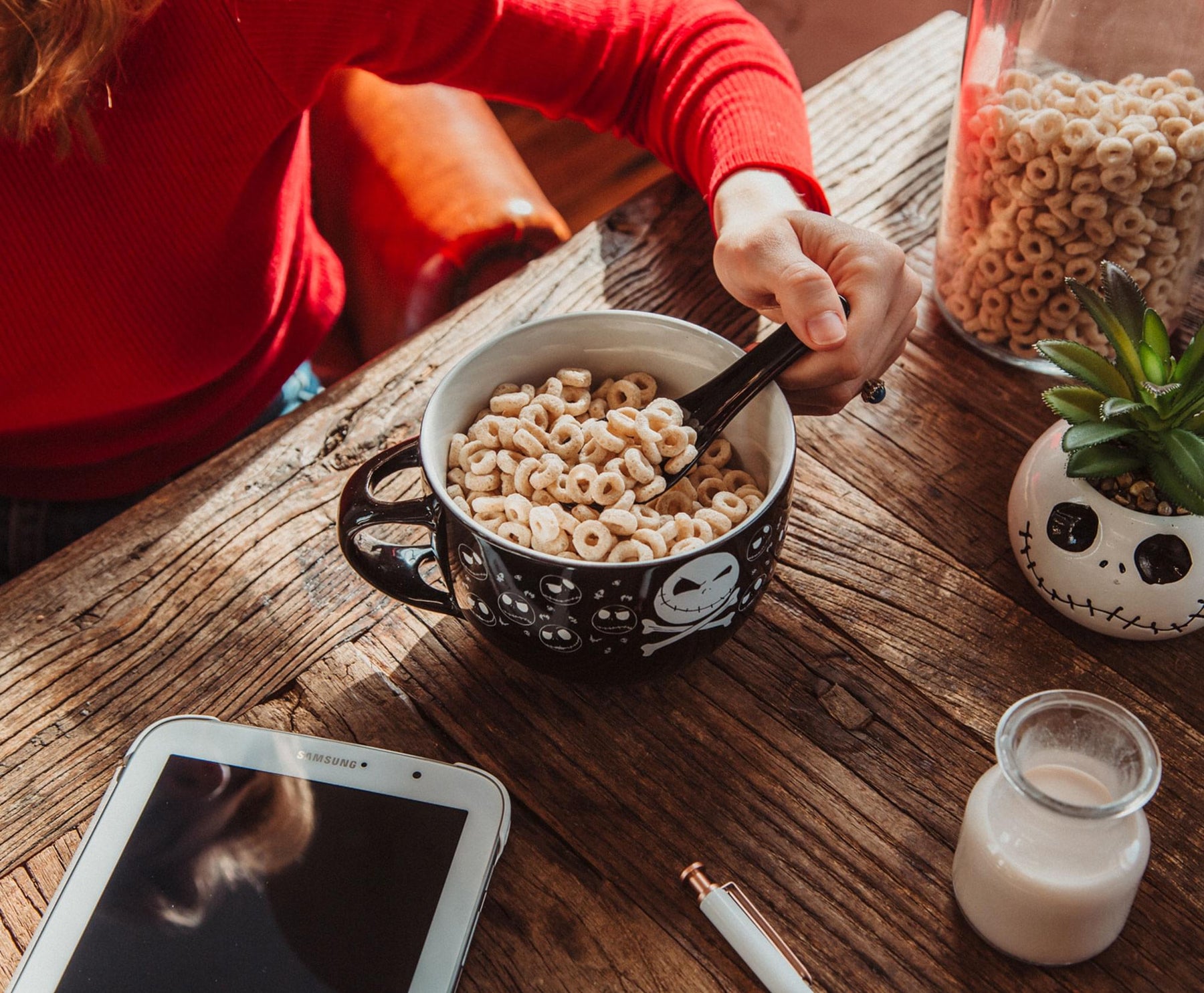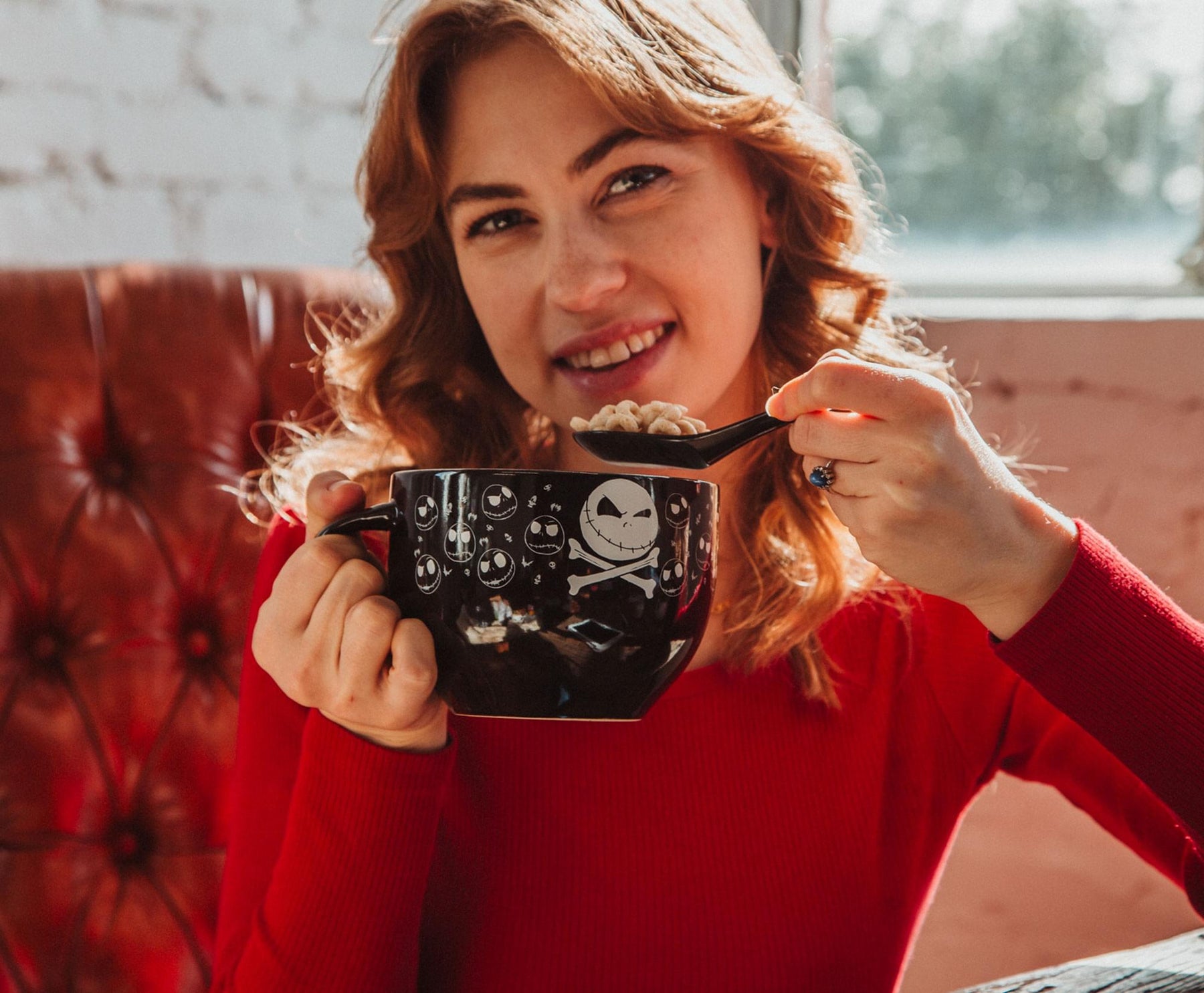 Disney The Nightmare Before Christmas Cross Bones Ceramic Soup Mug With Spoon
HAUNTED HOLIDAYS: Avast there, this is your chance to get a little taste of the haunted shores with this exclusive soup mug. Satisfy your cravings with the Pumpkin King, sailing out from Tim Burton's The Nightmare Before Christmas.
ABANDON ALL HOPE: Here you'll find more of Jack Skellington than you've ever dreamed. His expressions abound all around the bowl, accented by small skulls and bats. Taking center stage is his version of the Jolly Roger, crossed bones and all.
TASTY TREASURES: This large bowl can hold up to 24 ounces of food and beverages. Perhaps a generous serving of your favorite Worm's Wort Soup or some Snake and Spider Stew. We recommend steering clear of the Deadly Nightshade.
IT'S ALL SHIPSHAPE: Tough enough to hold up against undead privateers, you can be sure this BPA-free ceramic mug is built to last. Easy to maintain, it's suitable for both microwave and top-rack dishwasher.
OFFICIAL DISNEY COLLECTIBLE: Sailing a ghost ship got you feeling a little peckish? A very different Captain Jack is here to help with this officially licensed soup mug from Tim Burton's The Nightmare Before Christmas.
DEAD MEN SHARE NO RECIPES
When you have a taste for something terrifying, this exclusive soup mug from the fantastical world of Tim Burton's The Nightmare Before Christmas provides the treasure you've been seeking.
Jack Skellington as a pirate?! It's not as strange as you think. In fact, the Bone Daddy himself had a cameo as an undead scalawag in the stop-motion James and the Giant Peach movie which was directed by the same landlubber as Tim Burton's The Nightmare Before Christmas, the one and only Henry Selick. Now you can celebrate that cameo, or just enjoy getting more versions of dear old Jack on this exclusive soup mug.
PIRATE, KING, OR SANDY CLAWS — UNDERNEATH, IT'S STILL JACK
Join Mister Unlucky for any of your favorite treats, like some warm grog, a few scoops of ice scream, or any other local delicacies. The BPA-free, toxin-free ceramic bowl is food safe and ready to enjoy with all your meals.
Set sail for the holiday season with this officially licensed kitchenware from Tim Burton's The Nightmare Before Christmas.
CARE INSTRUCTIONS
Easy care
Top-rack dishwasher safe
Microwave safe
Read All About It on Our Blog
Trending Geek