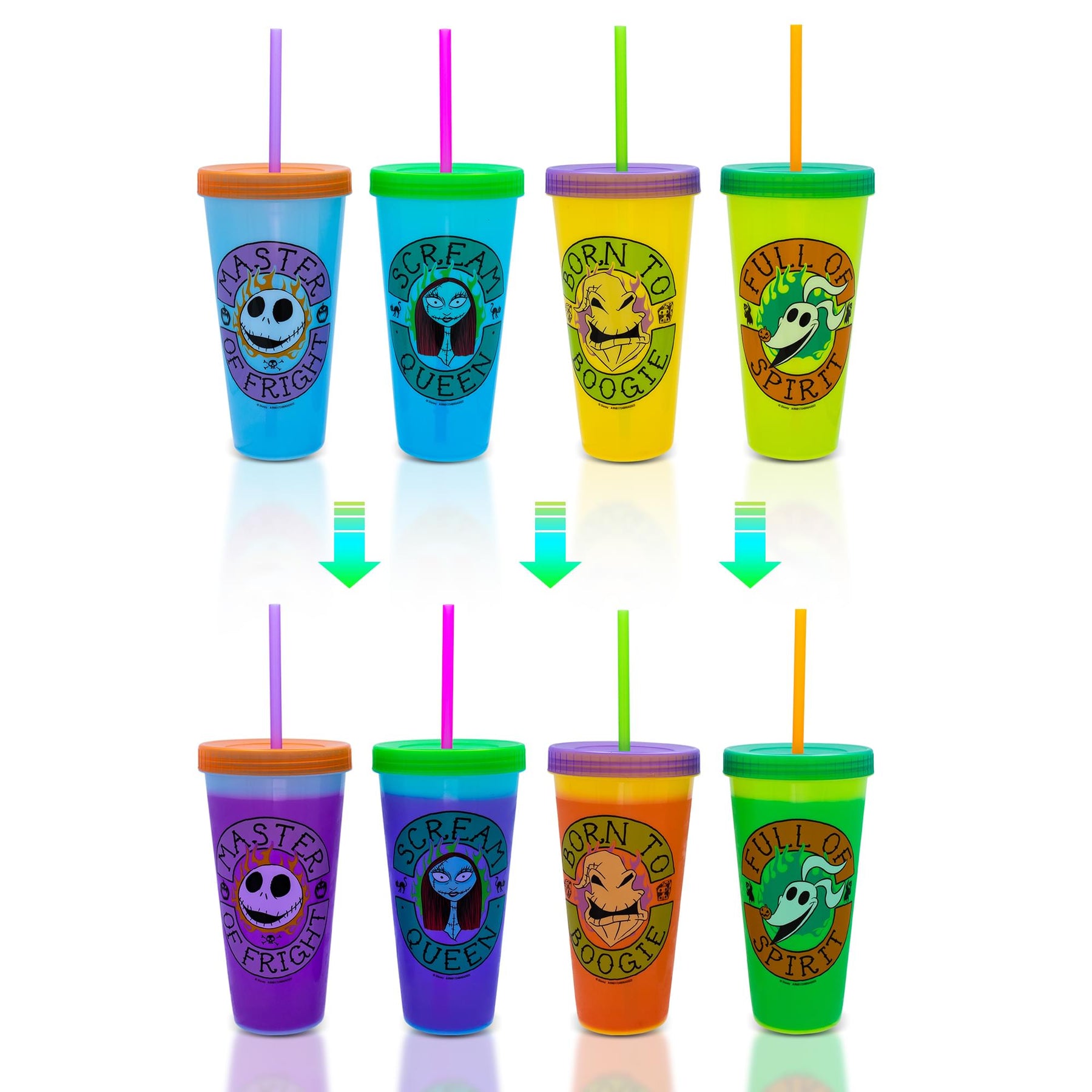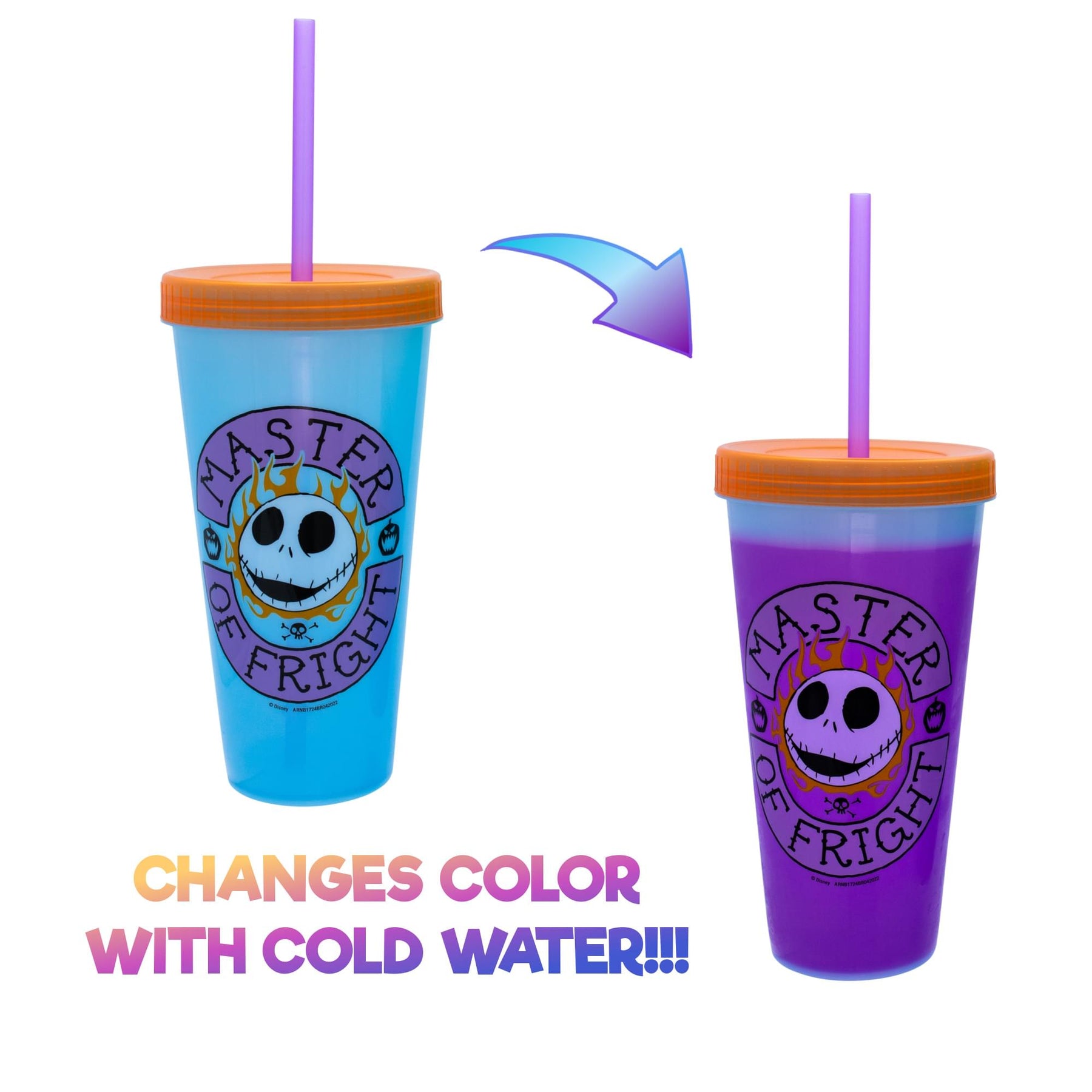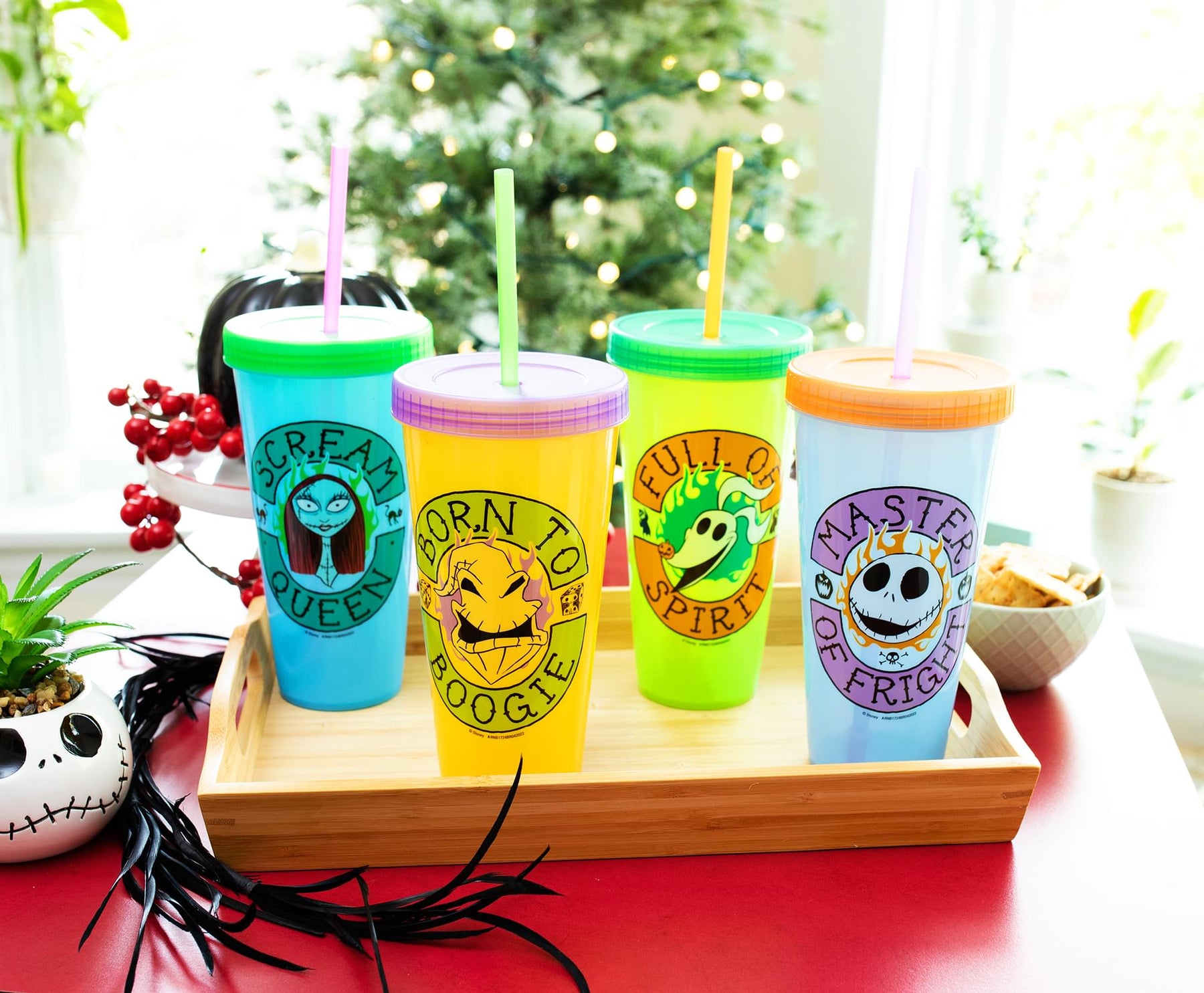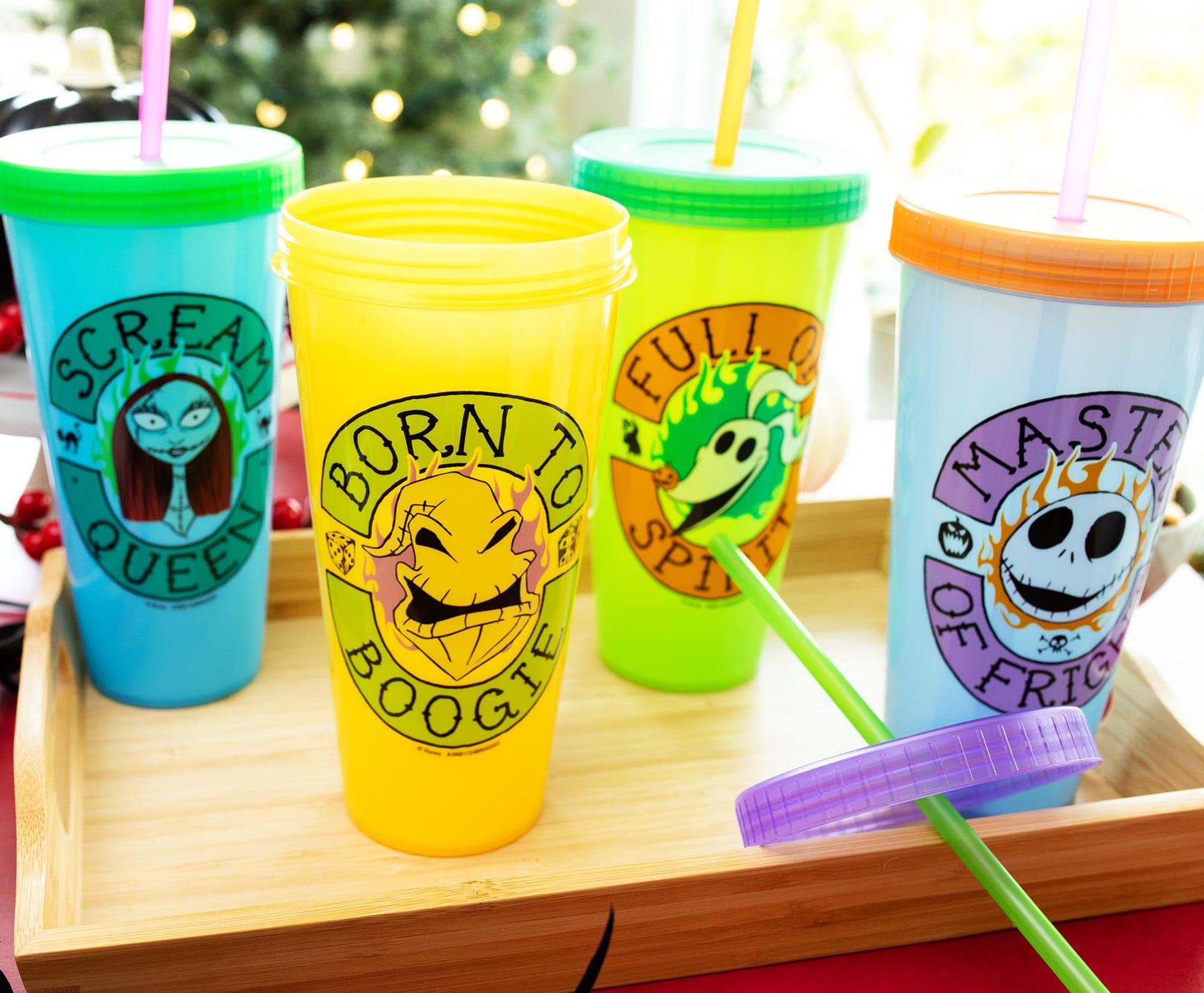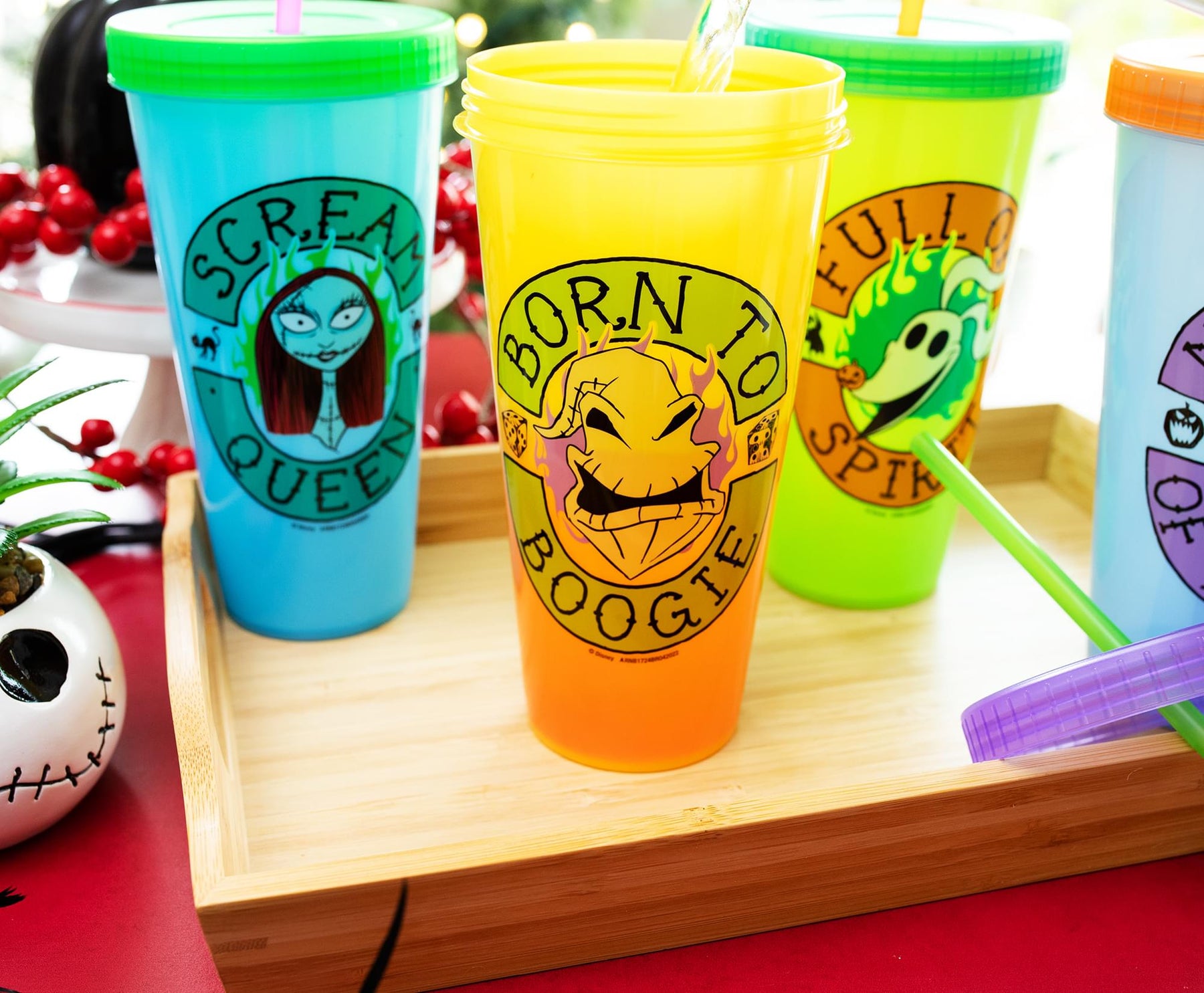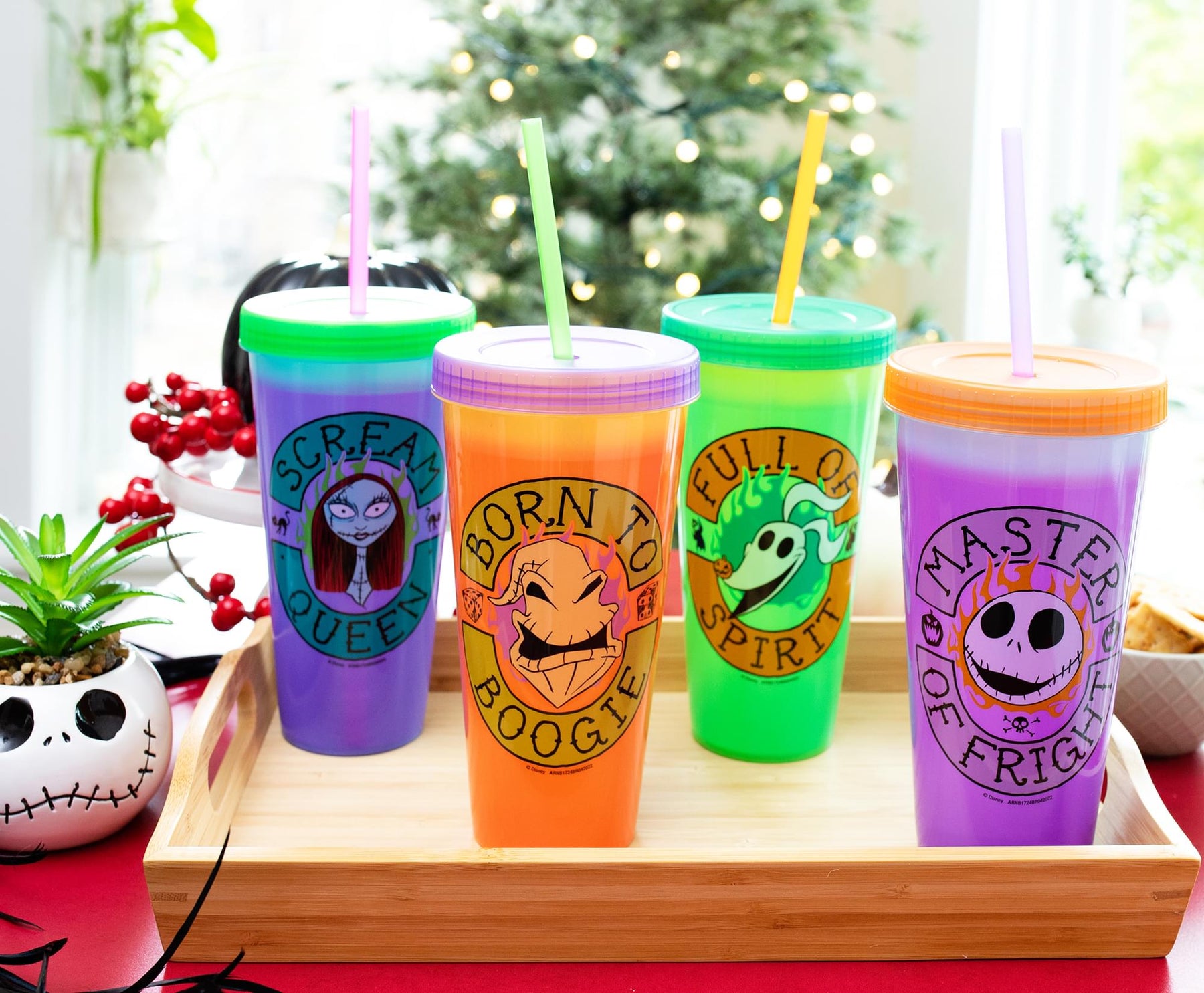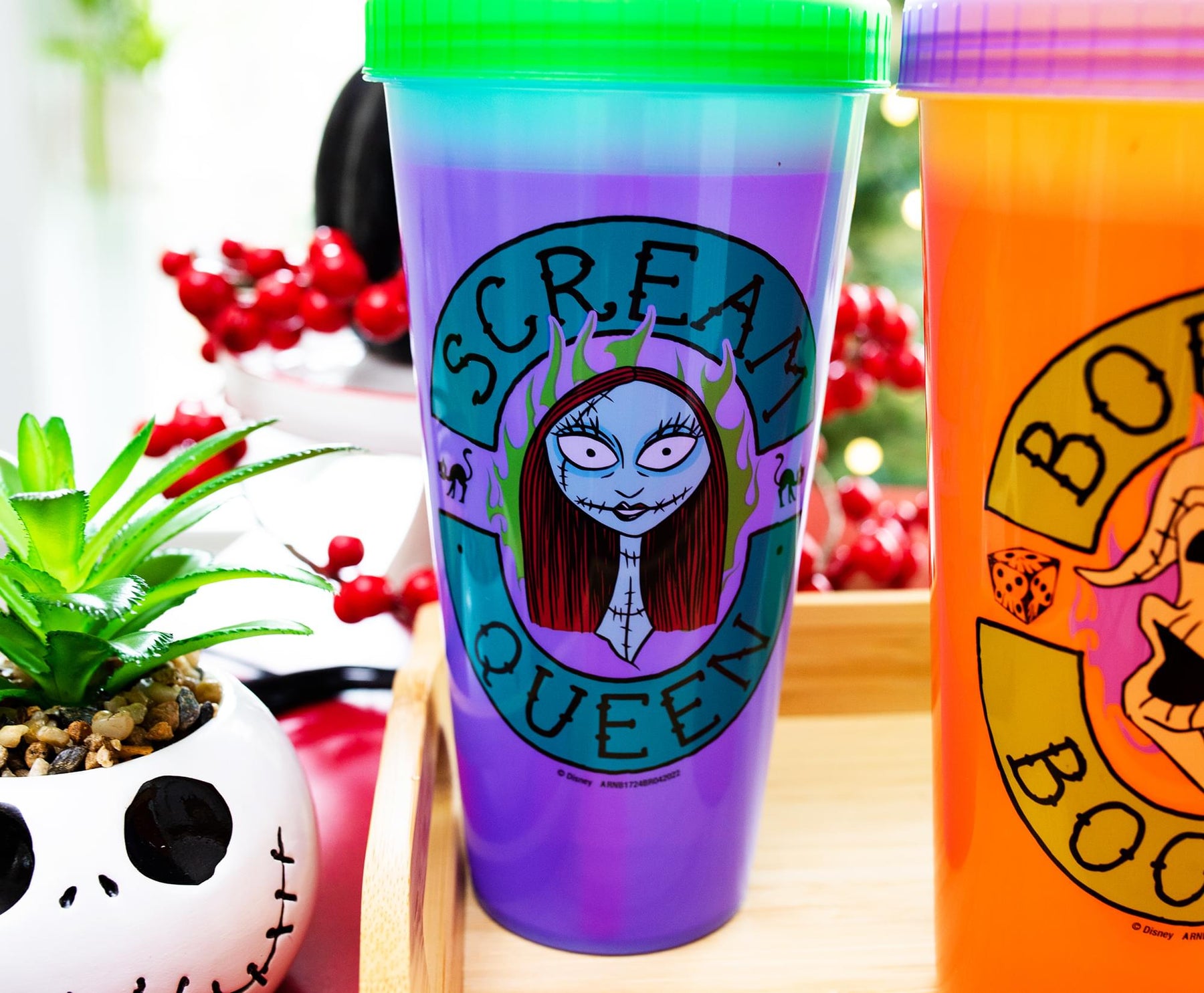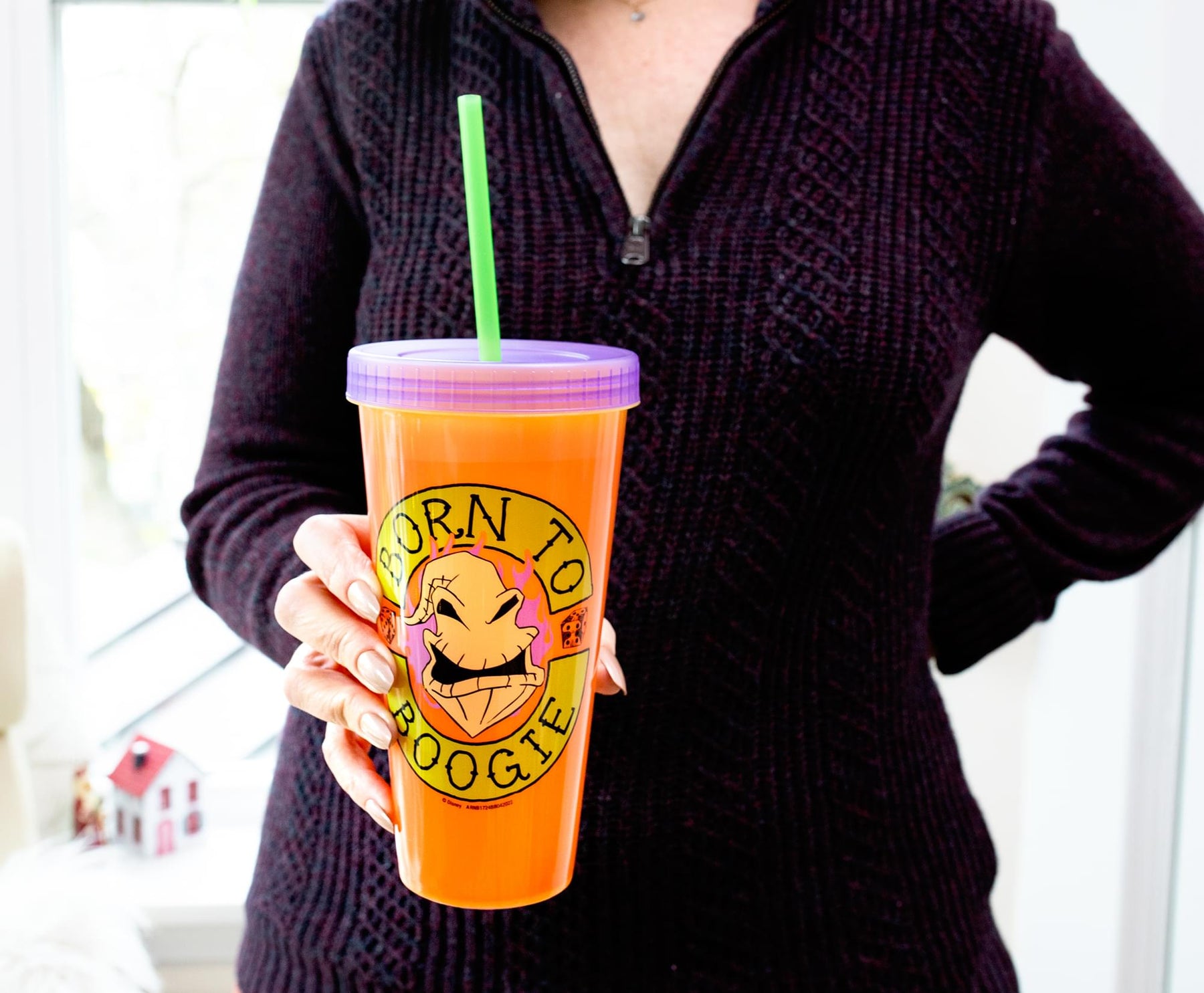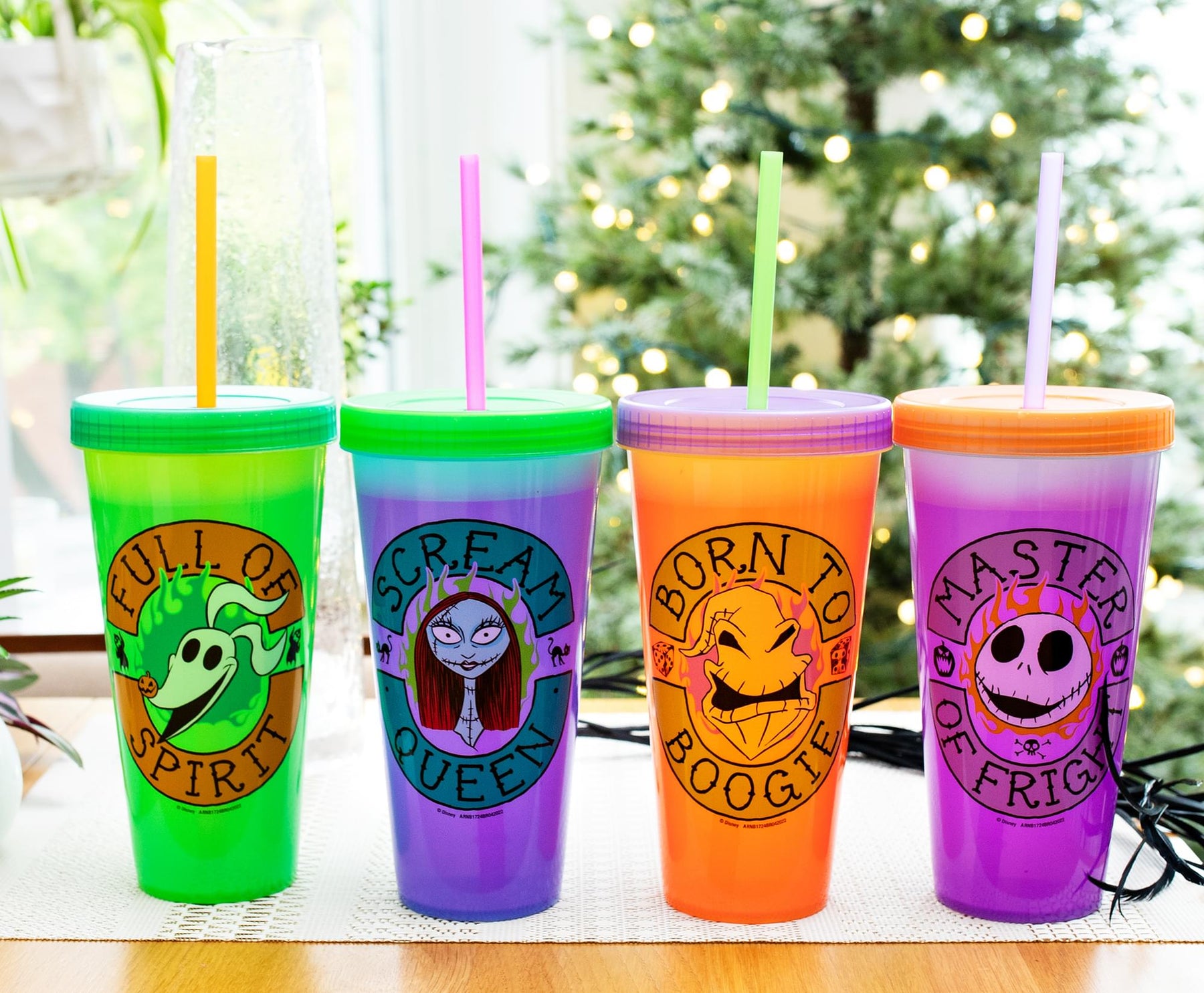 Disney The Nightmare Before Christmas Color-Changing Plastic Tumblers | Set of 4
IT'S ALWAYS HALLOWEEN: Journey back to the haunted streets of Halloween Town with this exclusive color-changing tumbler set. The Pumpkin King is adding all the thrills and chills to your next party, and he's bringing his friends and fiends.
SOME STRANGE SIPS: Taste all the flavors of the holidays with this 4-piece cold cup set that's eerily awesome. Just pour cold water into each tumbler that features Jack, Sally, Oogie, and Zero, respectively, to watch them change colors.
SHARE A CUP WITH THE TOWNSFOLK: Celebrate your favorite holiday all year round with drinks. You can enjoy the festivities with these large tumblers that each hold 20 ounces of your favorite hot or cold beverage, all with matching lids and straws.
HAUNTED HAPPENINGS: These BPA-free plastic cold cups are designed to accompany you on all your creepiest adventures, from one realm to another. Easy to maintain, they are safe to clean in the dishwasher. Not suitable for microwave.
OFFICIAL DISNEY COLLECTIBLE: Keep things cool with this officially licensed color-changing tumbler cup set featuring Disney's unforgettable Halloween Town residents. Perfect for plenty of treats and tricks with your friends.
FILL YOUR CUP TO THE BRIM WITH DELIGHT
Nothing is ever dull in the world of Tim Burton's The Nightmare Before Christmas. Now, Jack Skellington and his friends are here to transform your holidays with this exclusive color-changing tumbler set.
The Pumpkin King is bringing spooky thrills to your refreshments. Watch as these tumblers change to purple, pink, green, or orange when filled with cool liquid. The heat-sensitive transformation will add a splash of color to your next town meeting.
Each cup also comes with its own lid and reusable straw, keeping those liquids from escaping.
ENJOY THE SPOOKY SIDE OF LIFE OVER A FROSTY BEVERAGE
Jack hasn't arrived alone. No, he's brought his two closest friends, and even his arch-enemy, to tag along. Each cold cup has a fun character design featuring a familiar face from Halloween Town.
First up, there's Jack Skellington, the "Master of Fright." Then you'll see the "Scream Queen" Sally. Zero is here and "Full of Spirit." Lastly, the boogeyman himself, Oogie knows he was "Born to Boogie."
These color-changing plastic tumblers are sure to be a hit at your next holiday gathering. Bring a little bit of the eerie side into your night with officially licensed drinkware from Disney.
CARE INSTRUCTIONS
Easy care
Top-rack dishwasher safe
Not microwave safe