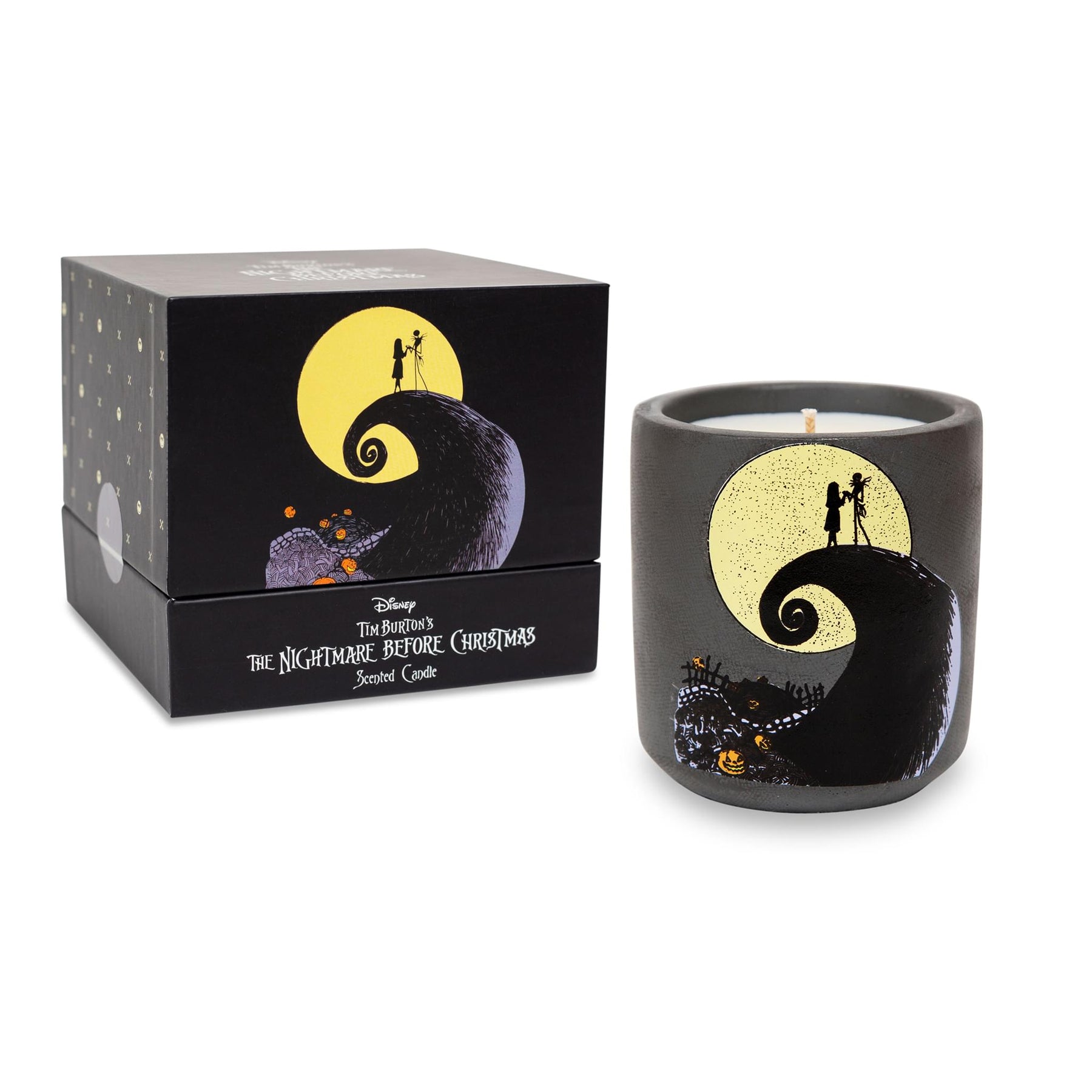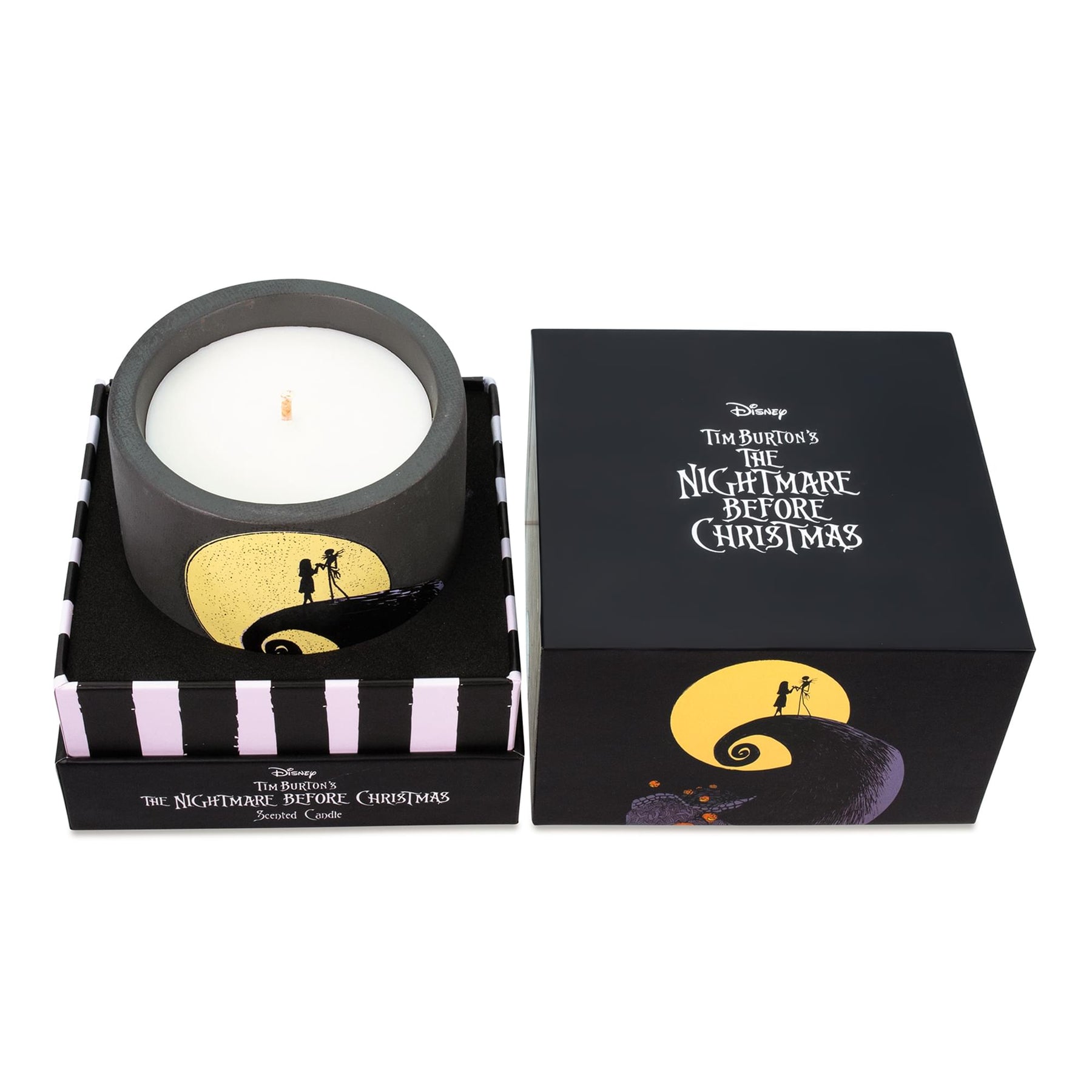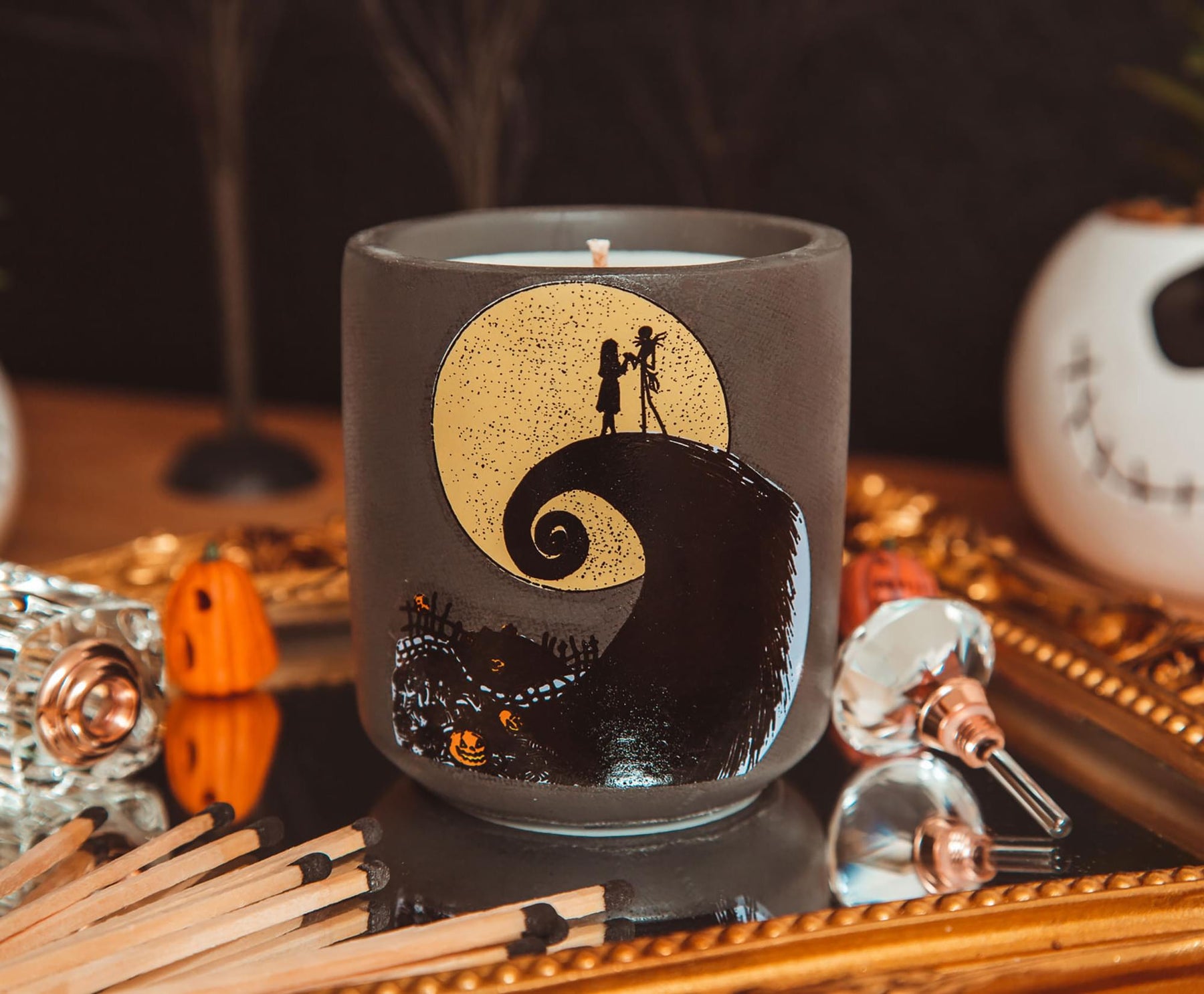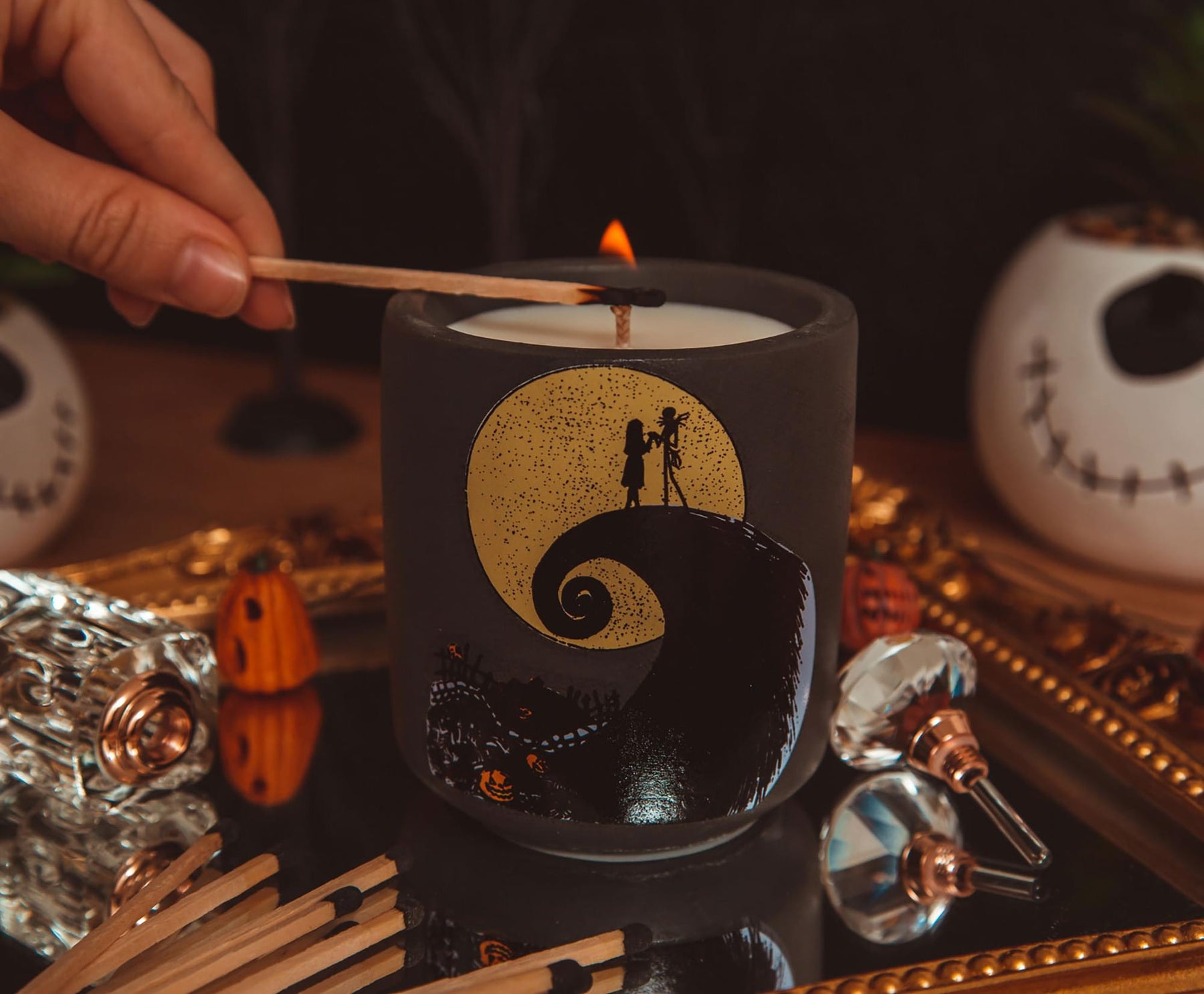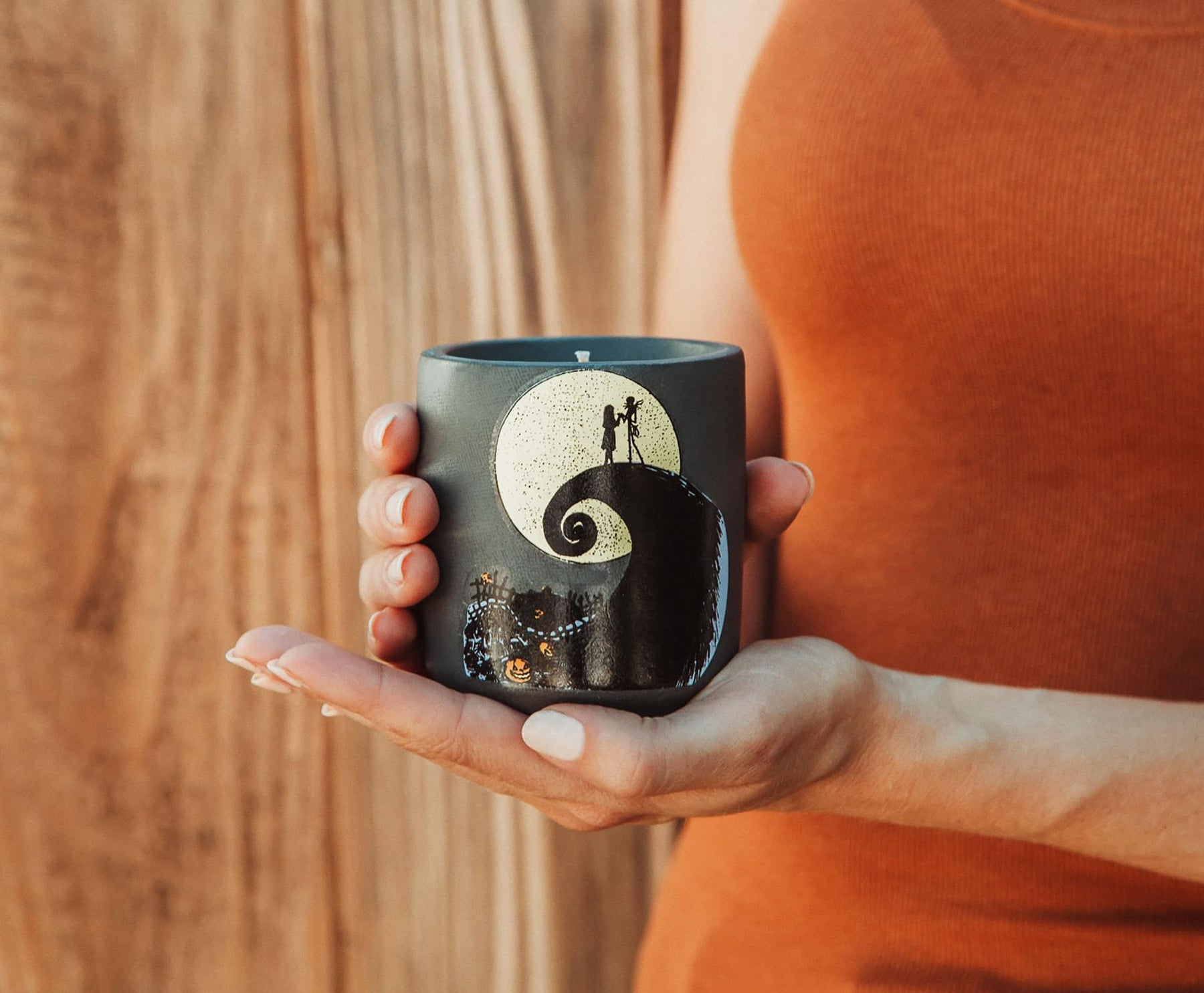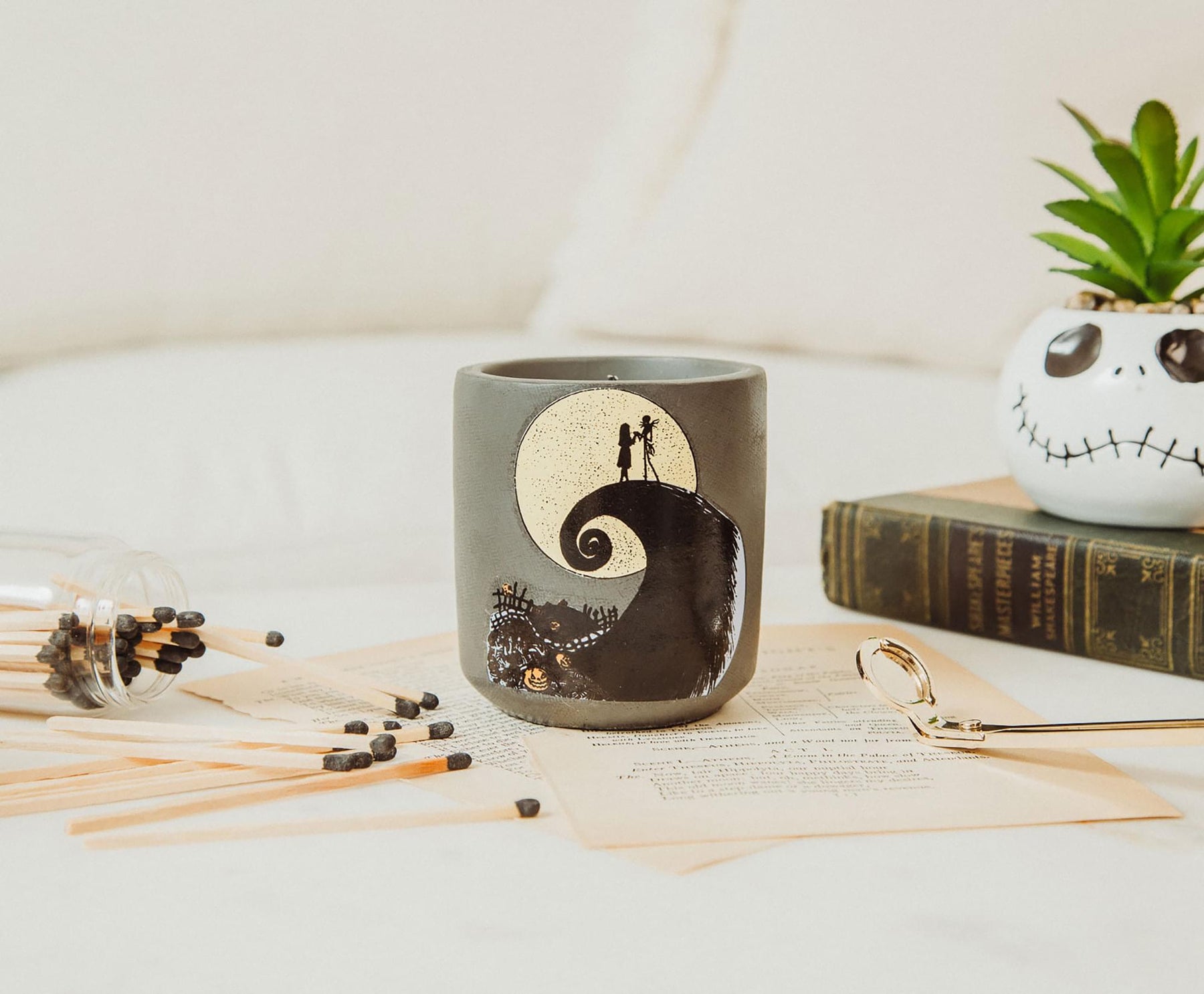 Disney The Nightmare Before Christmas 7-Ounce Scented Candle In Concrete Jar
ROMANCE IS A NIGHTMARE: You'll love this scented candle to death, featuring the happy couple that was simply meant to be, Jack and Sally. Love is truly eternal in the fantastical world of Tim Burton's The Nightmare Before Christmas.
LOVE CAN BE SCARY: Not even death can part these Halloween Town beloveds. The concrete jar features an image of Jack Skellington and Sally holding hands atop Spiral Hill in a haunting silhouette backdropped against the moon.
HALLOWEEN TOWN'S FINEST: This 7-ounce soy wax blend is topped with a cotton wick and has a long-lasting burn time of 25-30 hours. Set a haunting mood with this luxuriously fragranced candle that comes stored in a concrete vessel.
TRUE LOVE IS IN THE AIR: Create a soothing ambiance with this 10% essential oil blend made up of a rich fragrance. Consists of a refined composition made up of floral notes with hints of vanilla on a base of dark amber.
OFFICIAL DISNEY COLLECTIBLE: Jack and Sally make a frightfully romantic pair. Now your love can burn just as bright with this officially licensed soy wax candle from the imagination of Tim Burton's The Nightmare Before Christmas.
FRIGHT THAT BURNS DEEP
This scented candle from Tim Burton's The Nightmare Before Christmas features the love story of Jack Skellington and Sally. Ideal for those couples who were simply meant to be, this soy wax candle was poured into a gray concrete jar with Jack and Sally on the outside.
ENJOY THE SPOOKY SIDE OF LIFE
Inspired by eternal romance, the refined scent is enchanting and warm and features rich floral notes of black rose, saffron, and tuberose on a base of vanilla pod, woods, and dark amber. This fragrant candle is a truly sweet gift for your significant other, making an excellent housewarming or holiday gift for that spooky couple.
The hereafter isn't all doom and gloom with officially licensed home goods from Disney.