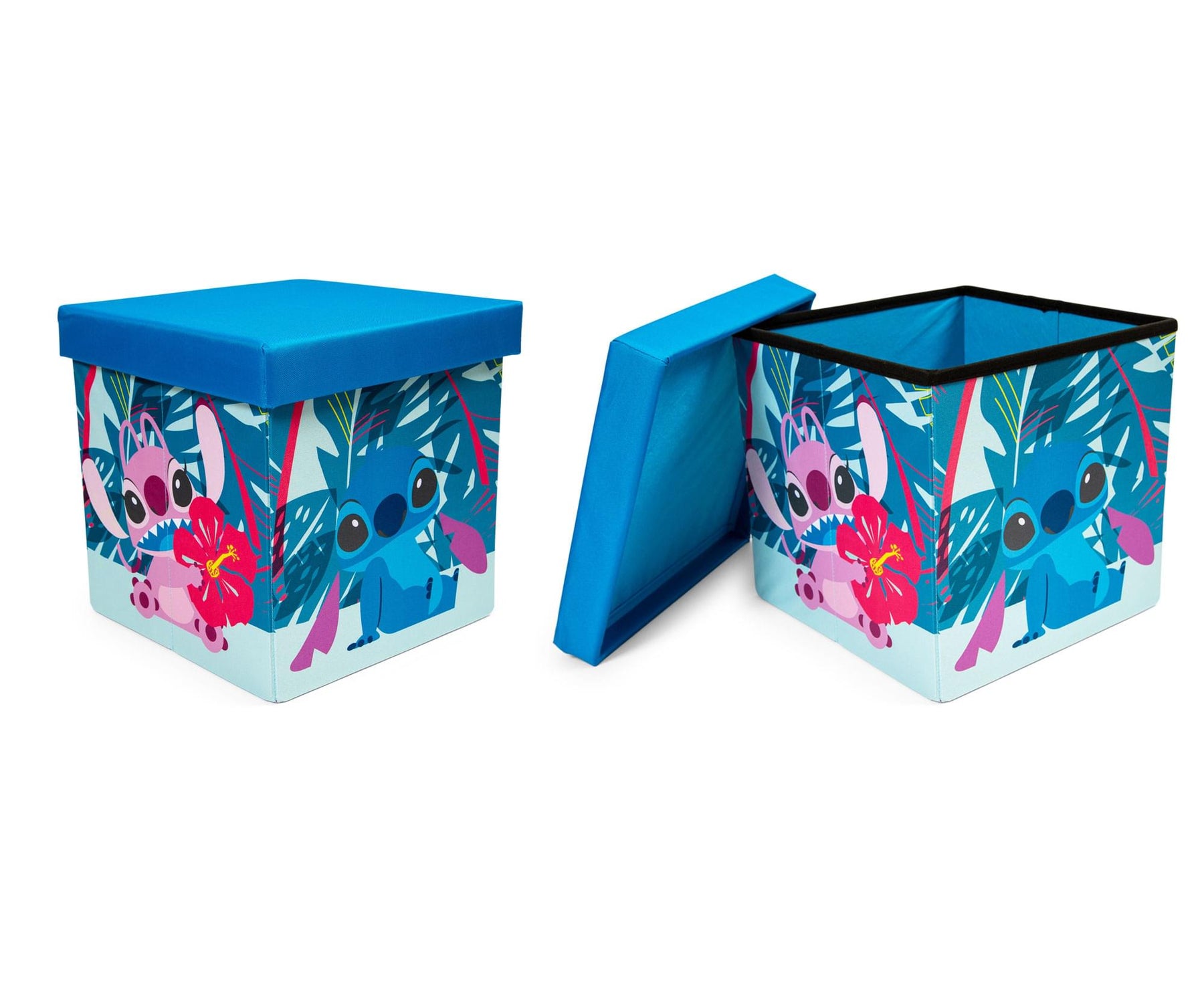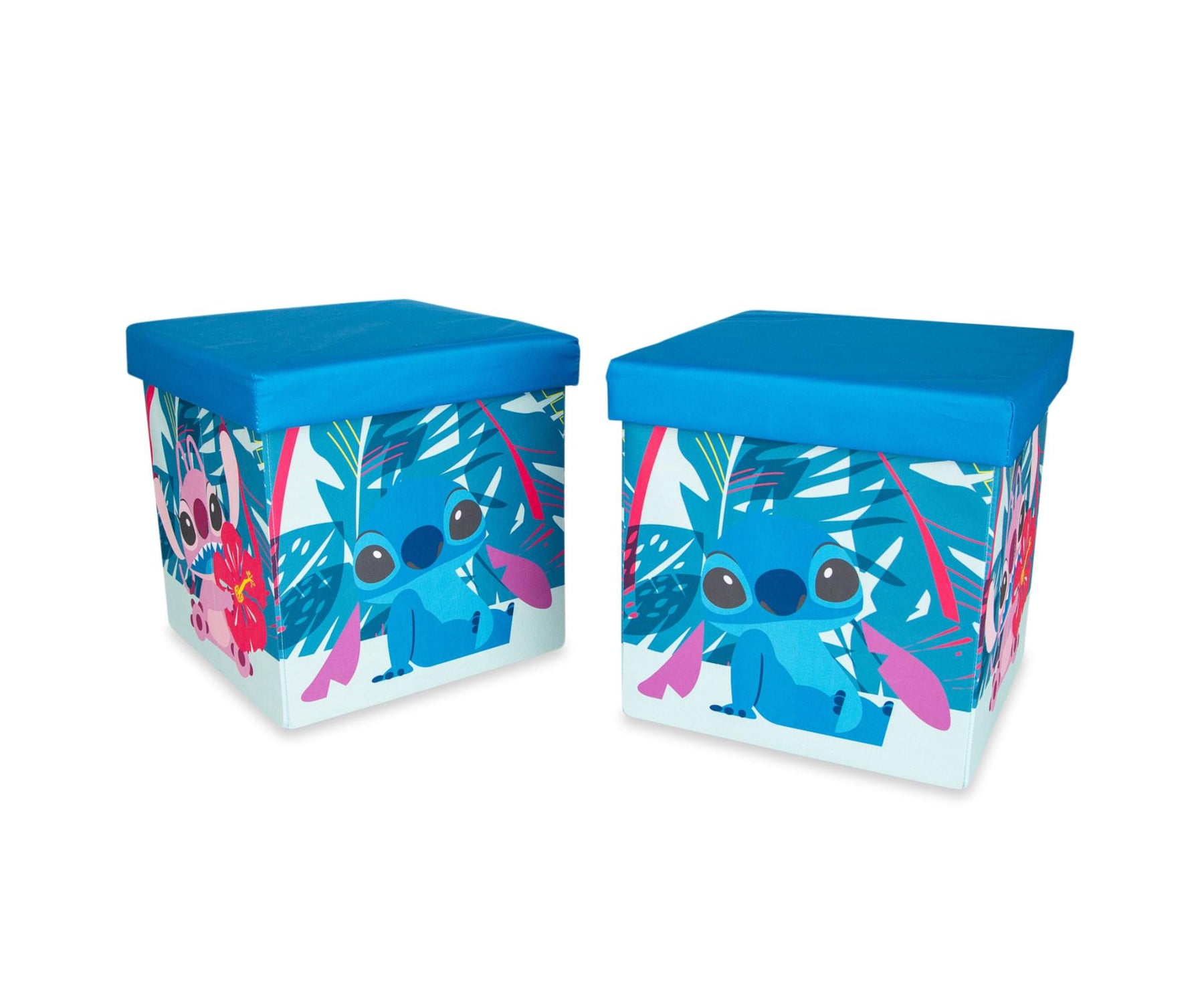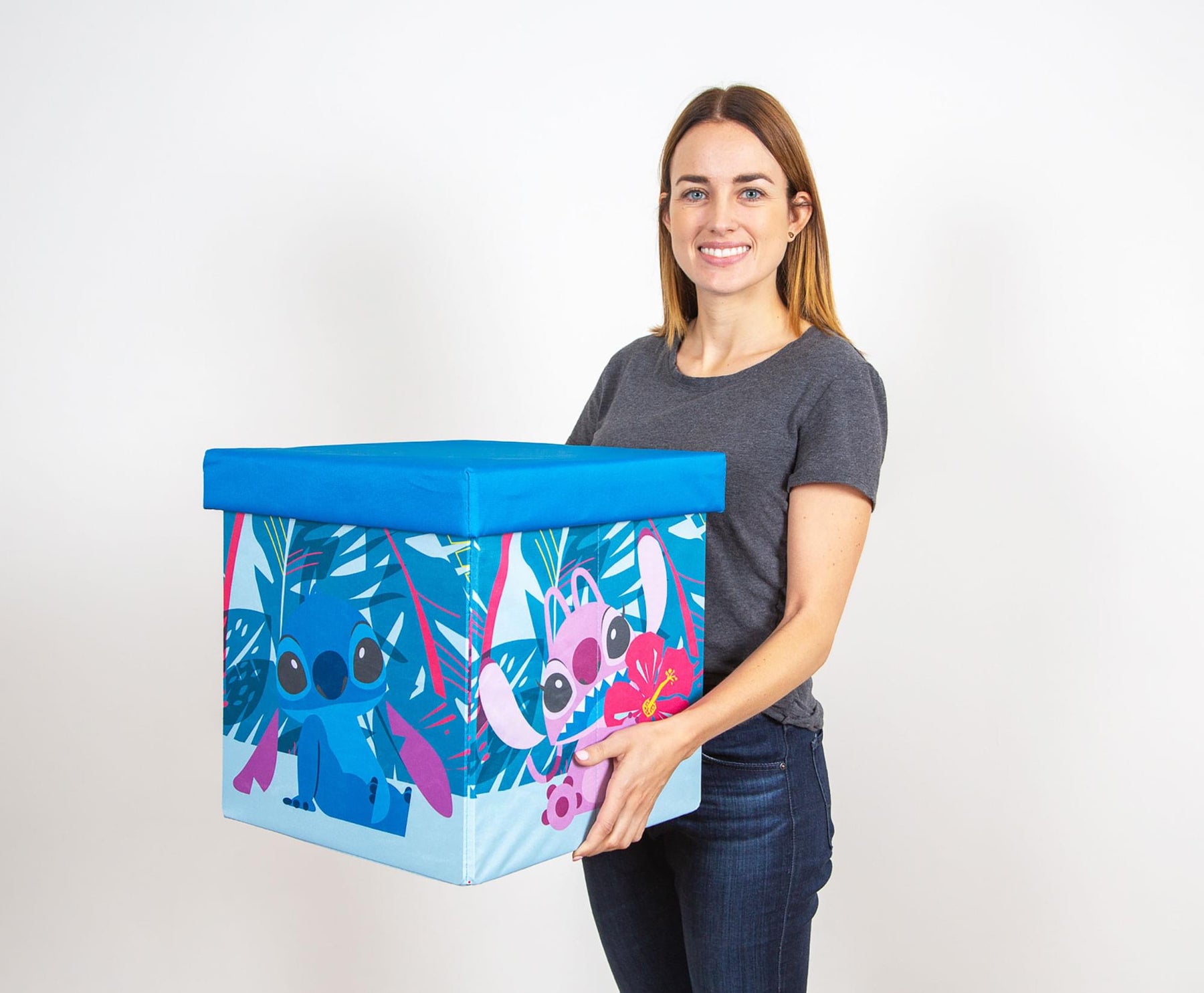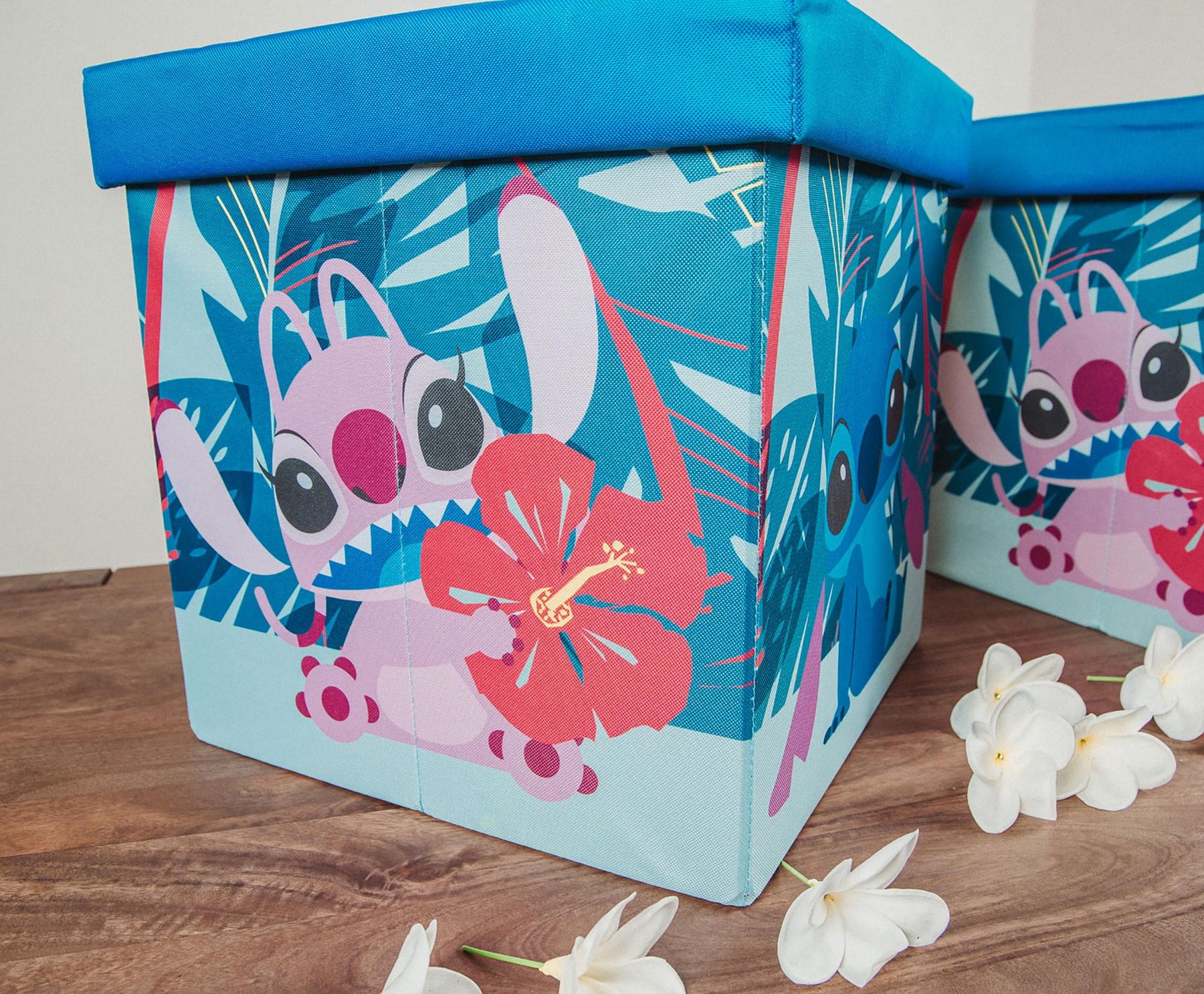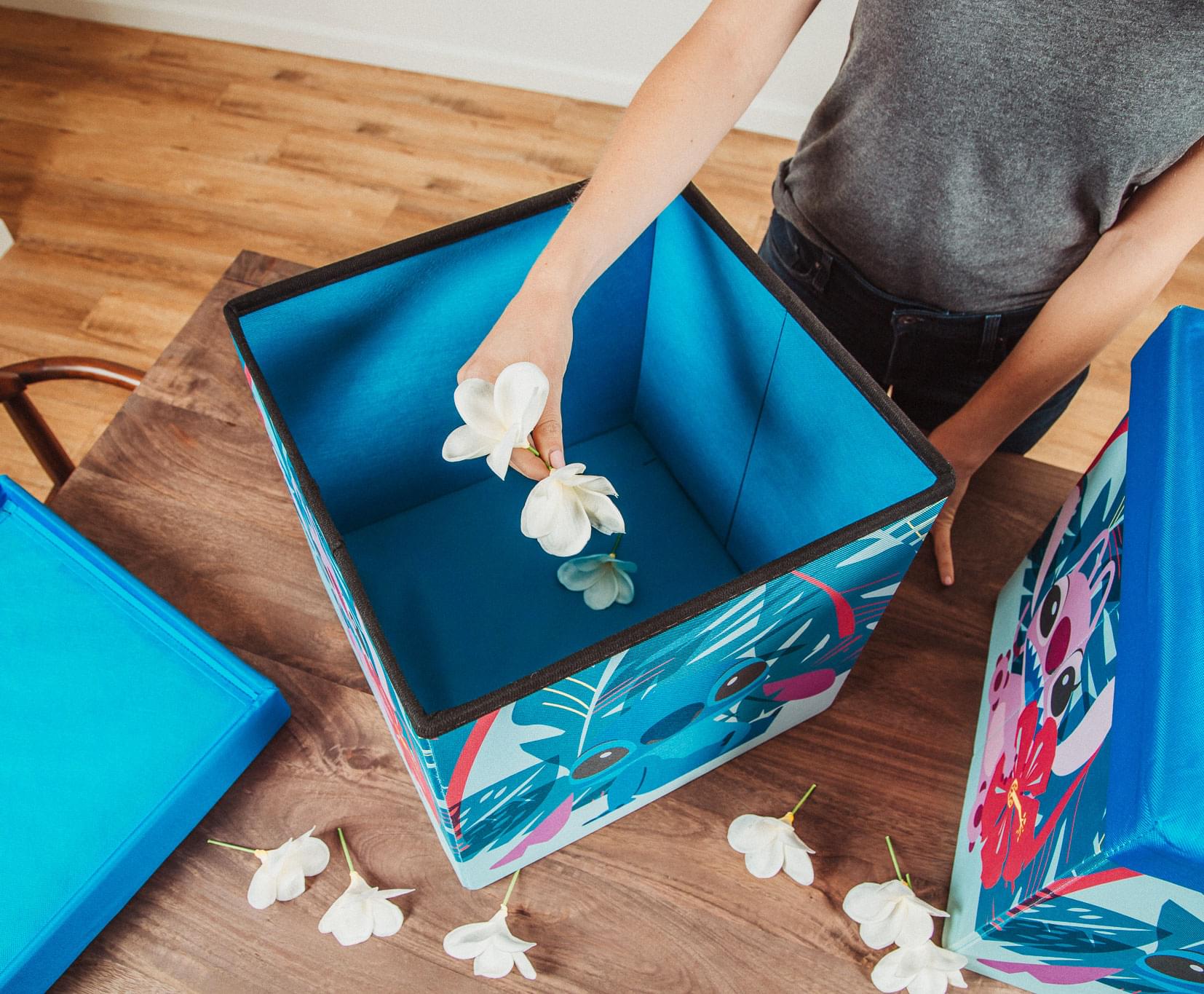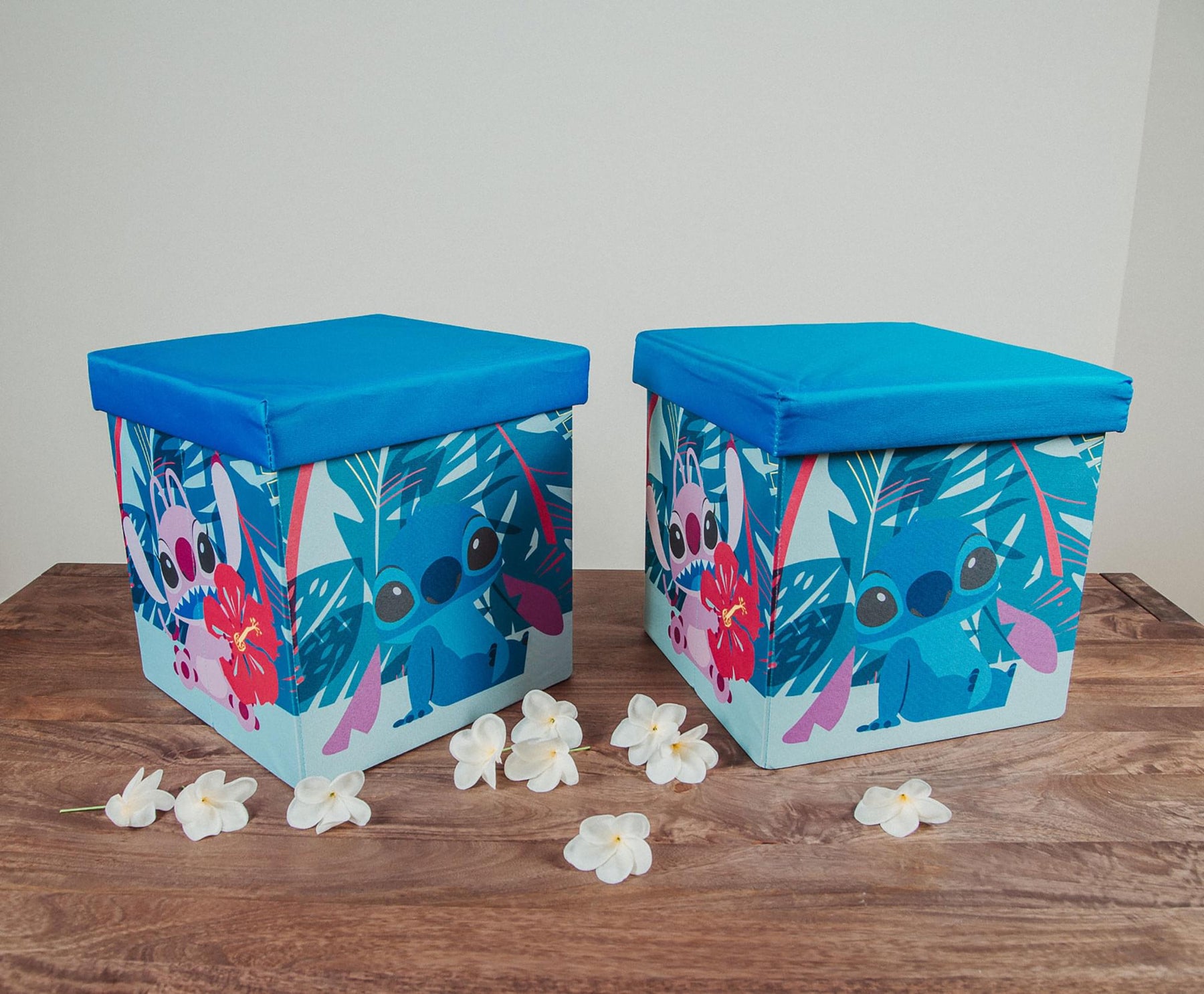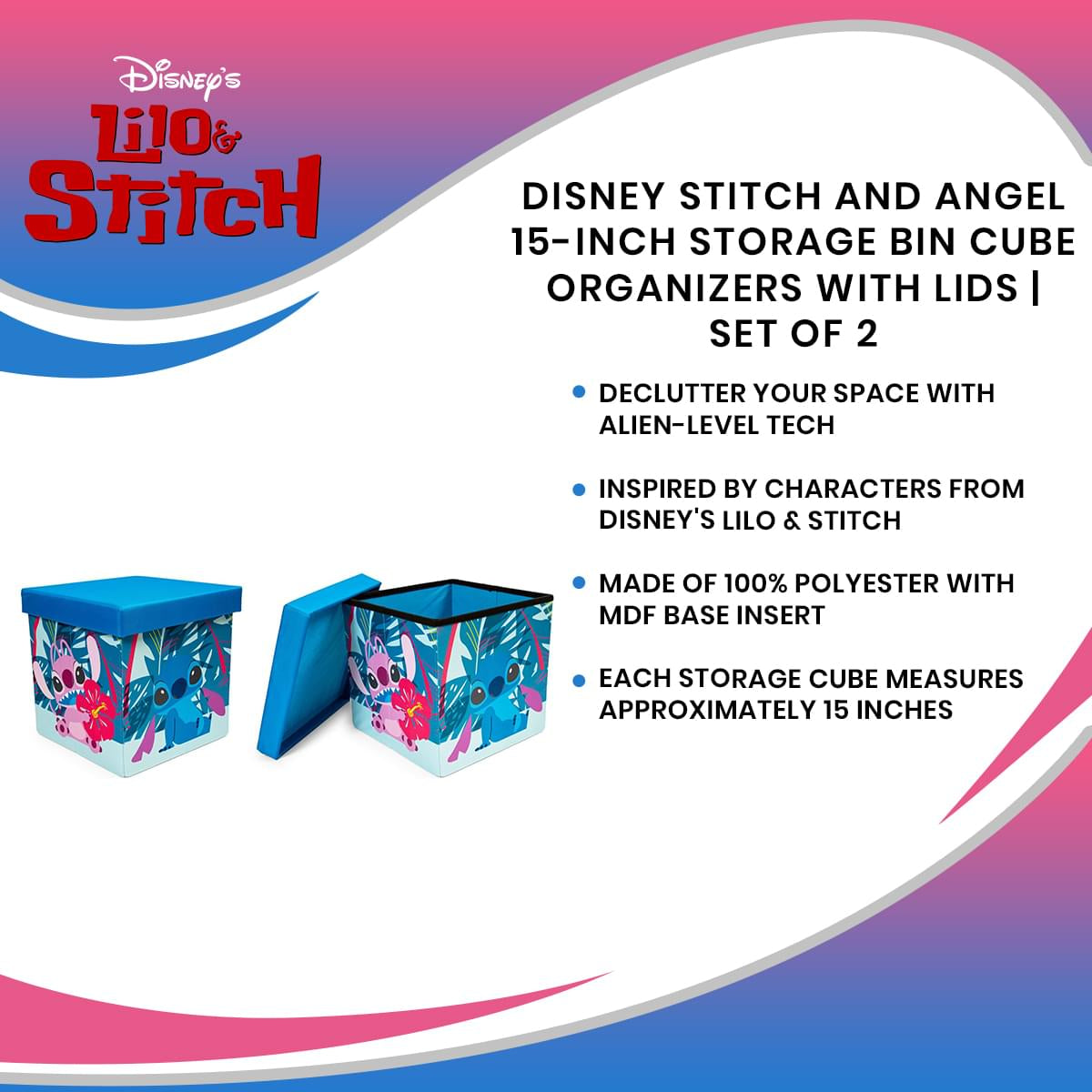 Disney Stitch and Angel 15-Inch Storage Bin Cube Organizers with Lids | Set of 2
Disney Magic At Home: When an alien unexpectedly crash-lands in your space, clean up the mess with ease. Inspired by Disney's Lilo & Stitch, this set of 2 fabric storage bins features Stitch and Angel.
Galactic Federation Quality: Made of 100% polyester material, each storage box organizer has an MDF base insert for stability. Complete with a lid for privacy so no aliens wreak havoc in your house.
Minimalist Space Saver: These collapsible storage boxes fold up when not in use, allowing them to be conveniently tucked away for easy organization. Each storage cube measures approximately 15 inches.
Storage Made For Fans: Place these handy storage bins wherever Experiment 626 may have left behind clutter. Great for kids' rooms, nurseries, game rooms, classrooms, and a variety of other spaces.
Disney Room Essentials: Stay organized with these officially licensed storage bins from Disney's Lilo & Stitch. The matching set features popular characters from the movie and TV series that will delight fans.
ROOM ESSENTIALS FOR YOUR FANDOM
"Organization" might not be the first word that comes to mind when you think of Experiment 626, but that's just what this Disney Lilo & Stitch Storage Bin Set provides. Because when you have the sort of chaos that a lovable space alien brings, you're gonna need a plan to keep it all together.
DISNEY HOME DECOR COLLECTION
This set of 2 colorful fabric cube organizers (with lids) features Stitch and his pal Angel, both ready to conquer your clutter. Use these handy storage bins to organize toys, books, clothes, stuffed animals, and action figures. Say aloha to your neat new normal!
Read All About It on Our Blog
Trending Geek