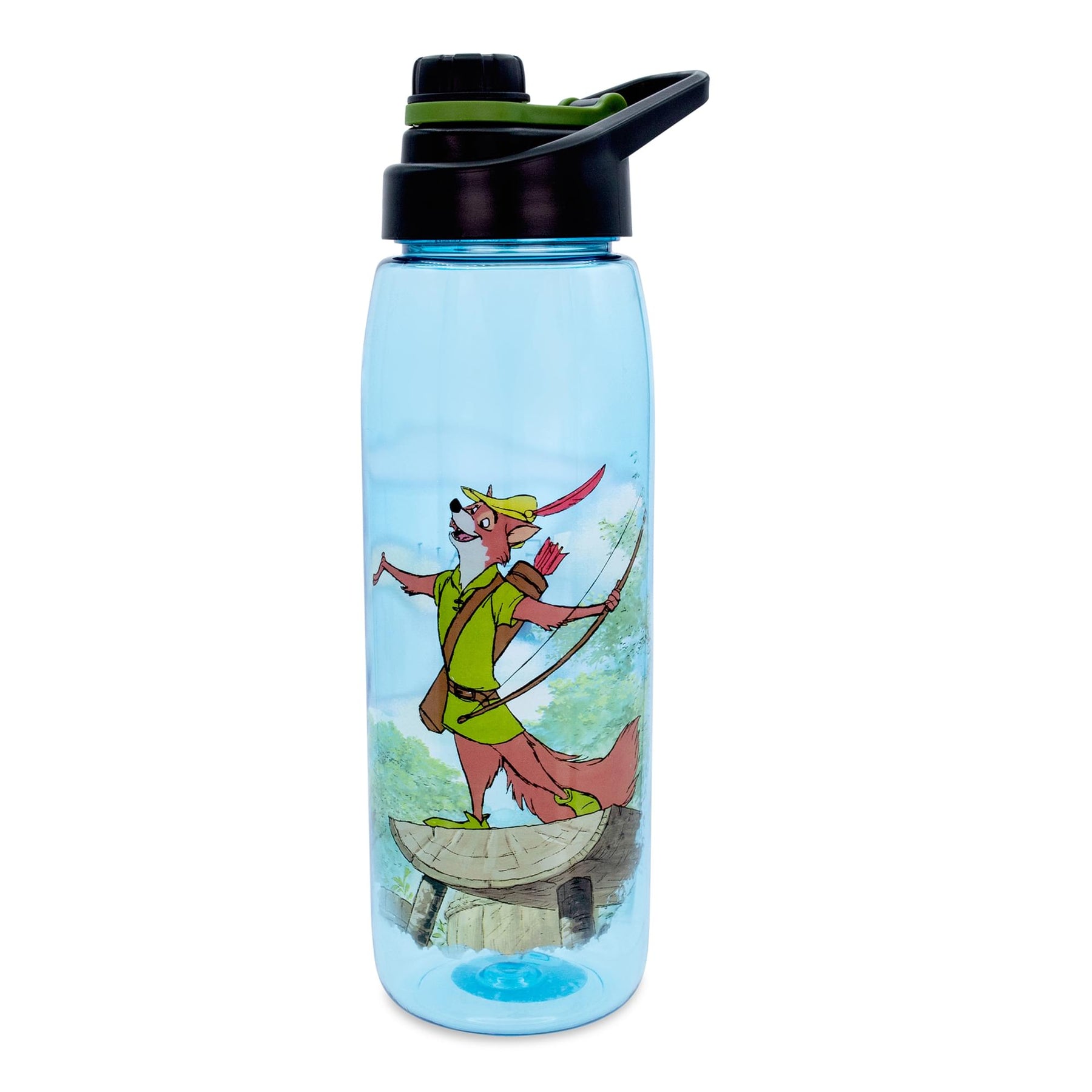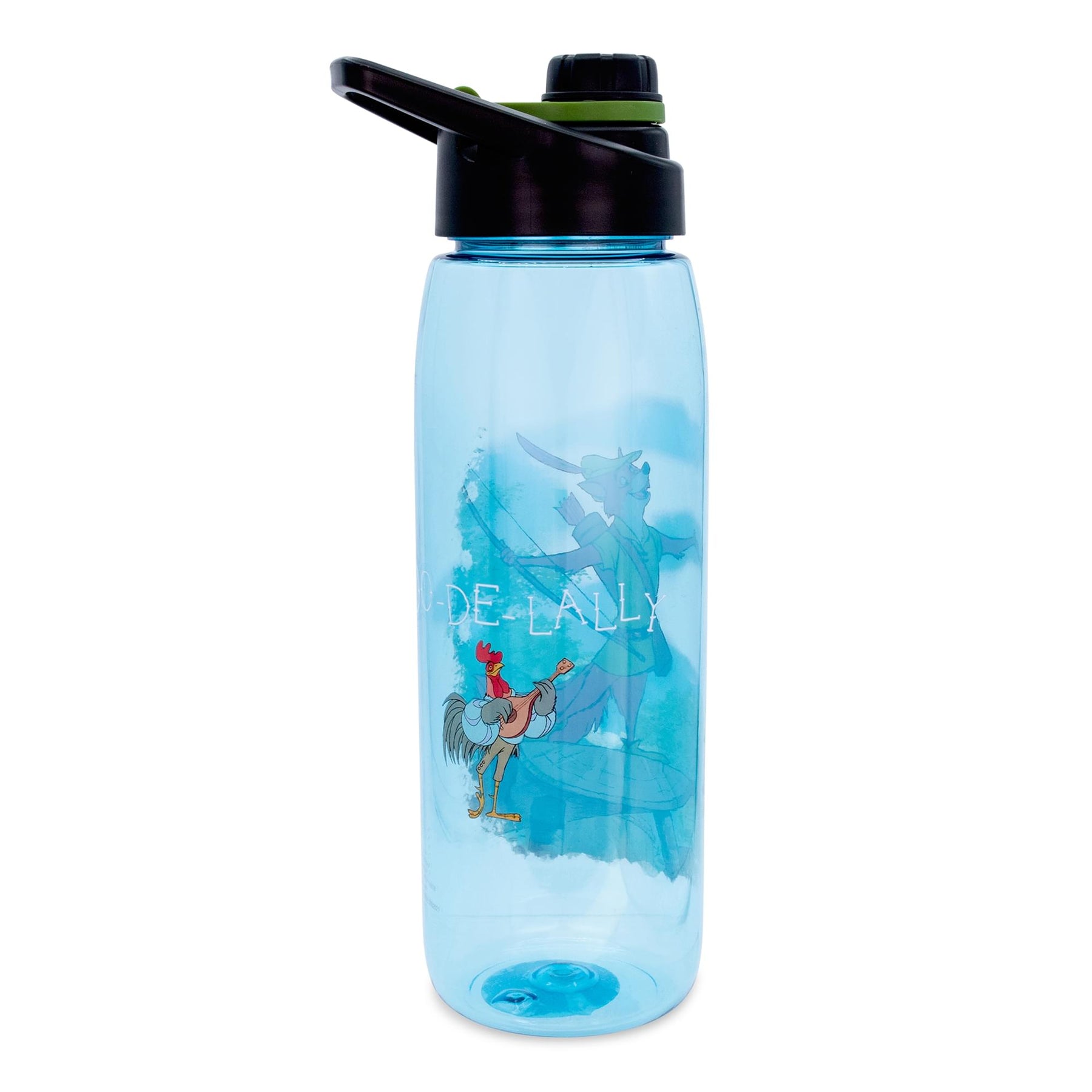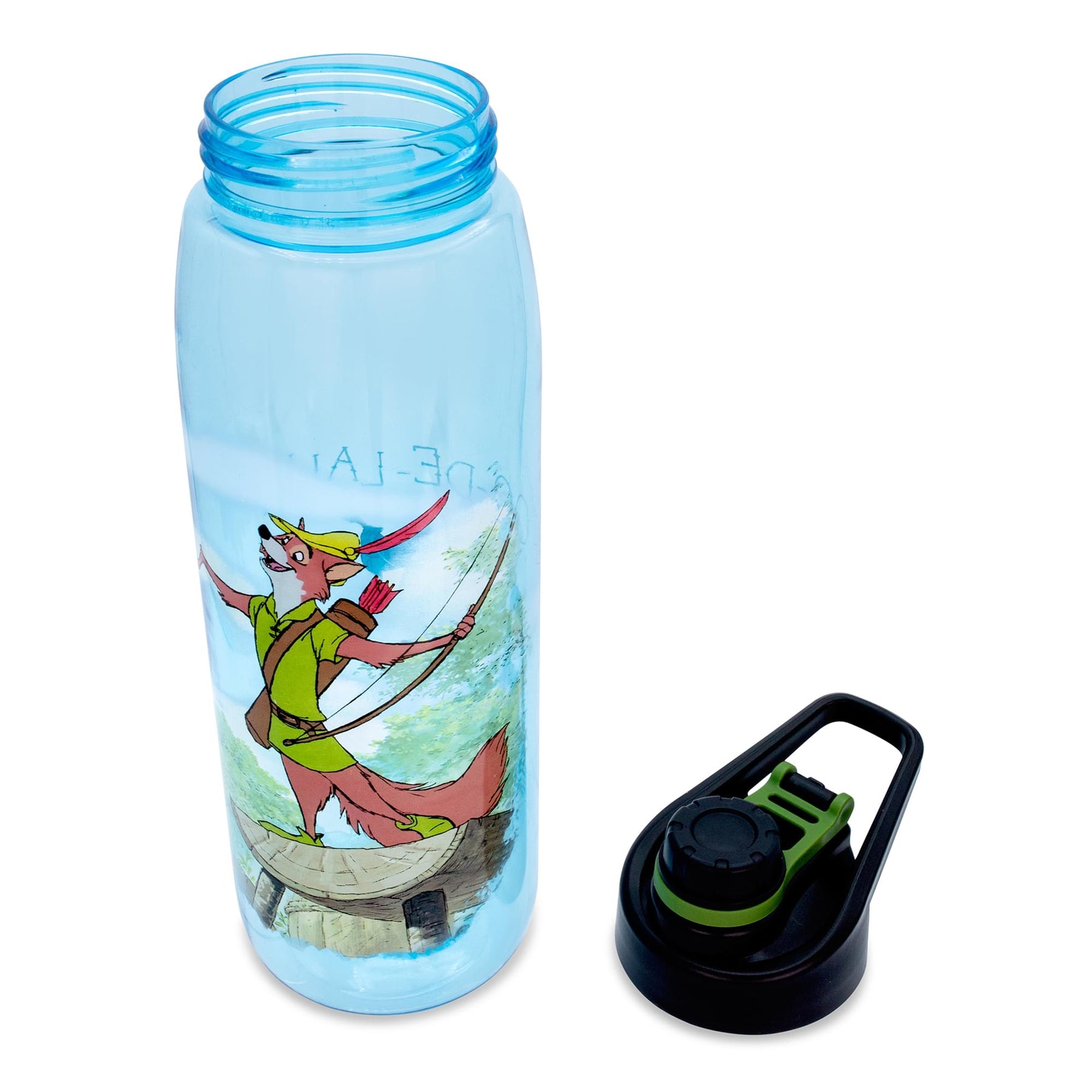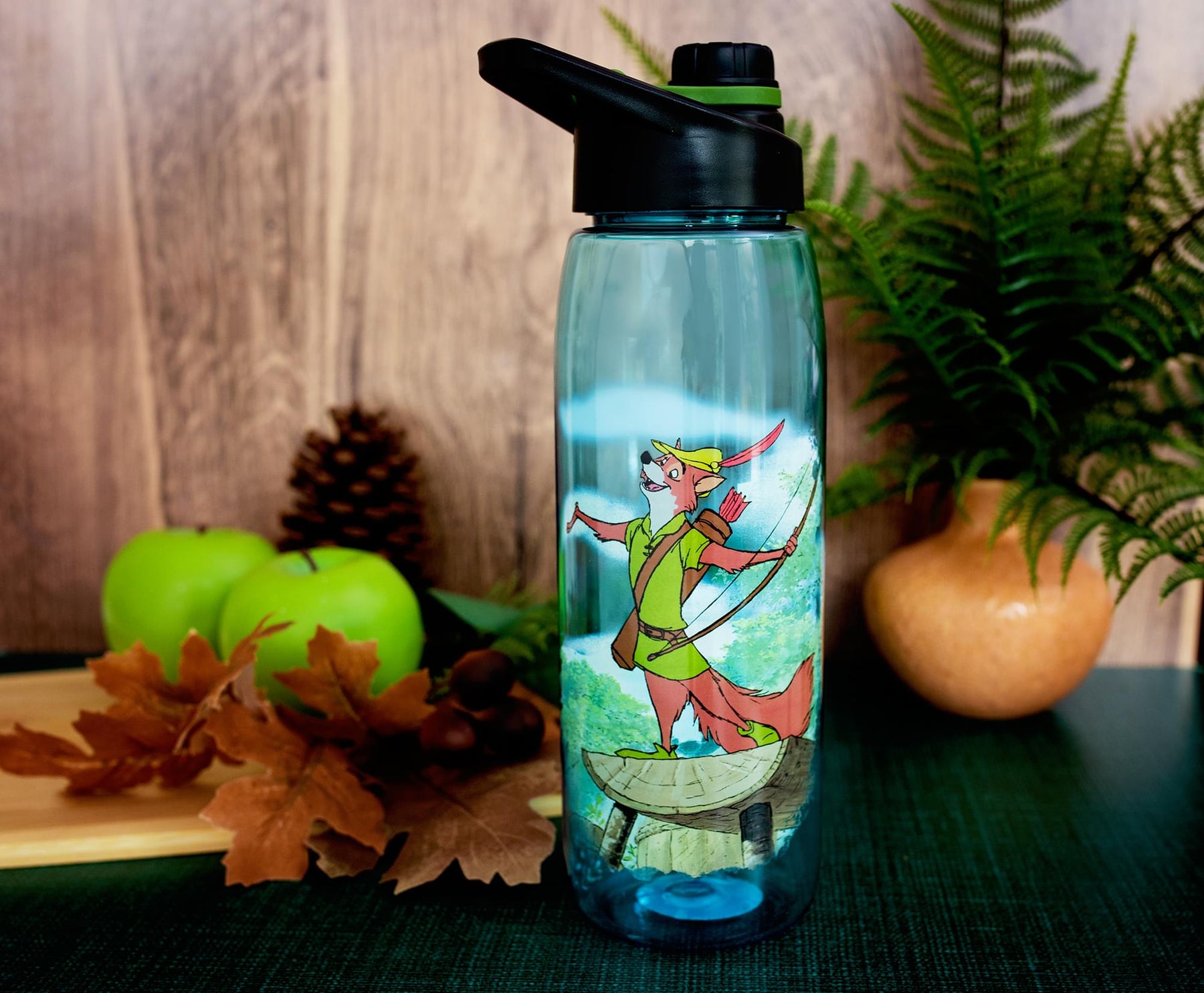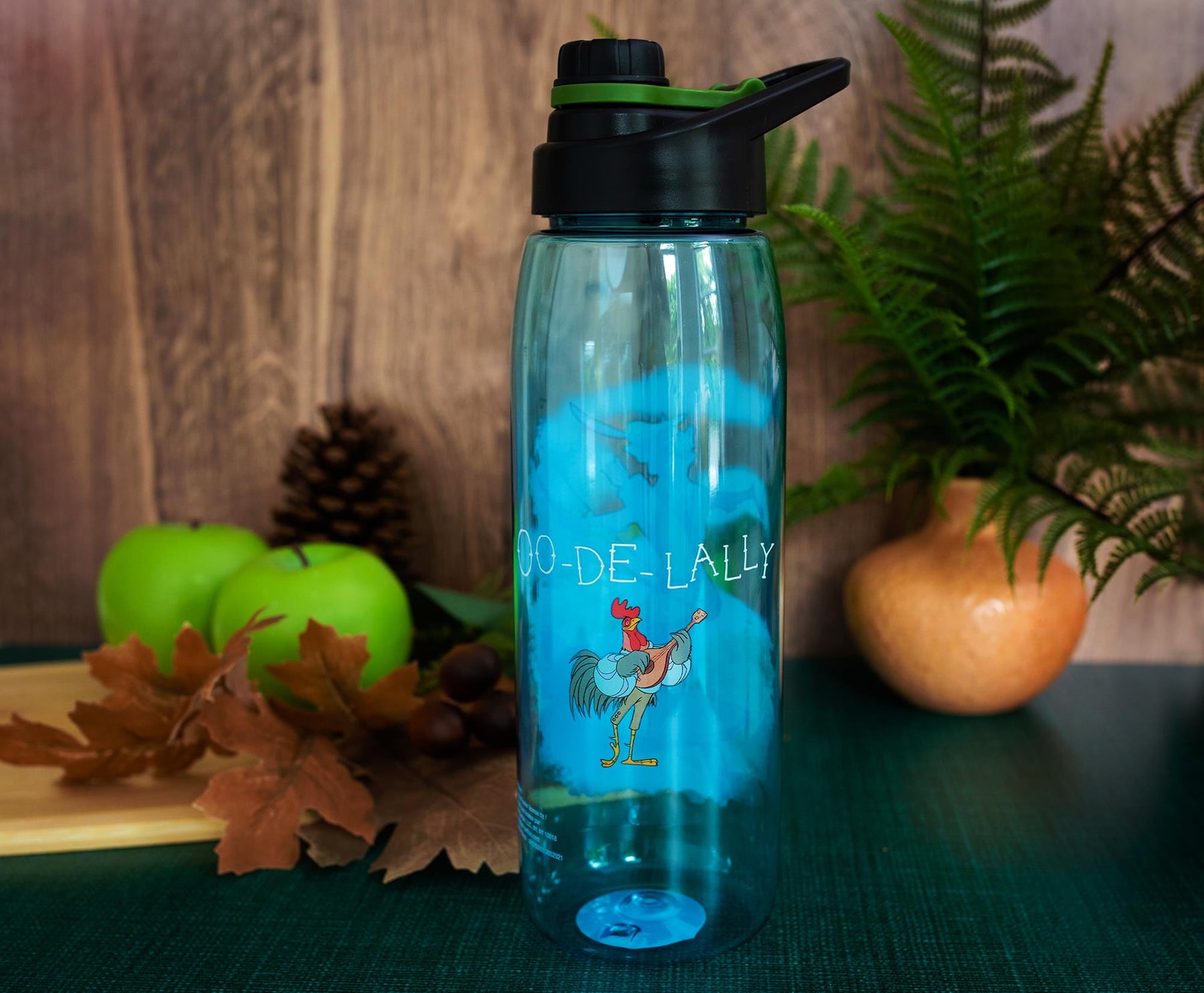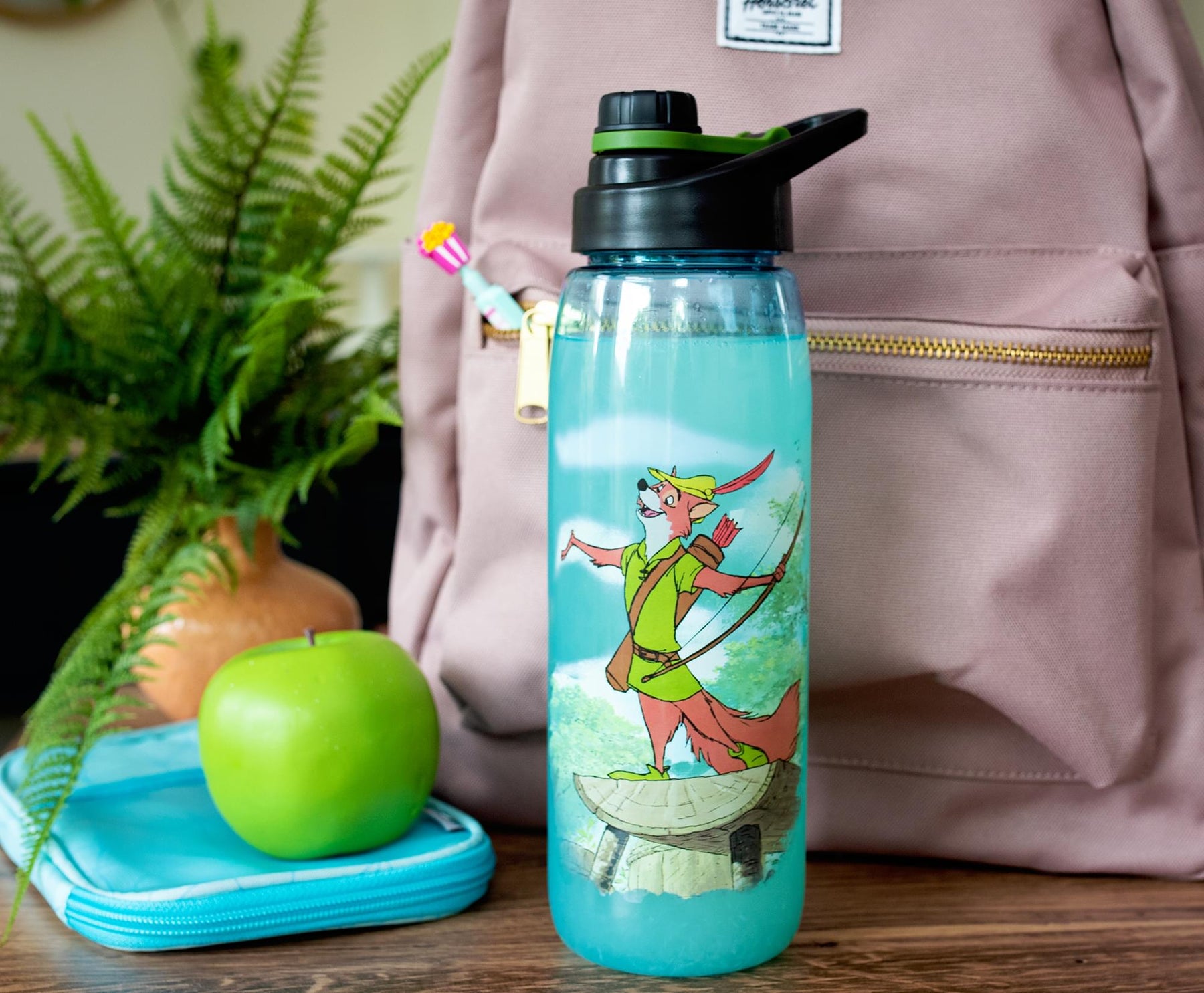 Disney Robin Hood "What A Good Day" Water Bottle with Lid | Holds 28 Ounces
WHAT A DAY FOR ADVENTURE: Make your day a grand experience with this exclusive water bottle inspired by Disney's Robin Hood. The iconic archer proves there's nothing you can't do with courage in your heart and friends at your side.
BRING HAPPINESS TO YOUR LAND: You'll be charmed by this endearing sports bottle dedicated to the hero of Sherwood Forest. Relive your favorite moments from the animated classic with "Oo-de-lally" lettering, sung by Alan-A-Dale himself.
WORTHY OF A MERRY MAN: Cool things down from all your swashbuckling adventures with this plastic water jug. Generously holds up to 28 ounces of your preferred refreshment. Complete with a spill-resistant, screw-top lid and secure cap.
THERE'S NOTHING TO FEAR: Have confidence in the high-quality construction of this BPA-free Eastman Tritan plastic that's shatterproof and perfect for everyday use. Easy to maintain, it's top-rack dishwasher safe. Not suitable for microwave.
OFFICIAL DISNEY COLLECTIBLE: Make happy memories with this officially licensed water bottle from Disney's Robin Hood. Robin will keep you safe and refreshed during all your hardest workouts or any of your everyday adventures.
FAINT HEARTS NEVER WON FAIR LADIES
In 1973, Walt Disney Productions unveiled their 21st full length animated feature, their own adaptation of the classic tale of Robin Hood. And Disney being Disney, they told their story entirely populated by animals. They created a series of unforgettable characters, from their flashy fox hero, the cowardly lion Prince John, the scheming serpent Sir Hiss, and the lovable bear Little John.
You'll always hit the bullseye with this exclusive water bottle inspired by Disney's Robin Hood. On a backdrop of blue, you see Robin Hood in his forest finery, ready to rob from the rich and give to the poor. On the opposite side, you'll find that ruminating rooster Alan-A-Dale signing out "Oo-De-Lally."
BRING A SENSE OF ADVENTURE TO ALL YOUR OUTINGS
Just like Robin and Marian, you and this plastic jug will be inseparable — from the yoga mat to your daily stroll. A black screw-on lid tops off the water bottle to keep up with your adventurous lifestyle. Make swashbuckling memories that will last a lifetime with this officially licensed drinkware from Disney's Robin Hood.
CARE INSTRUCTIONS
Easy care
Top-rack dishwasher safe
Not microwave safe