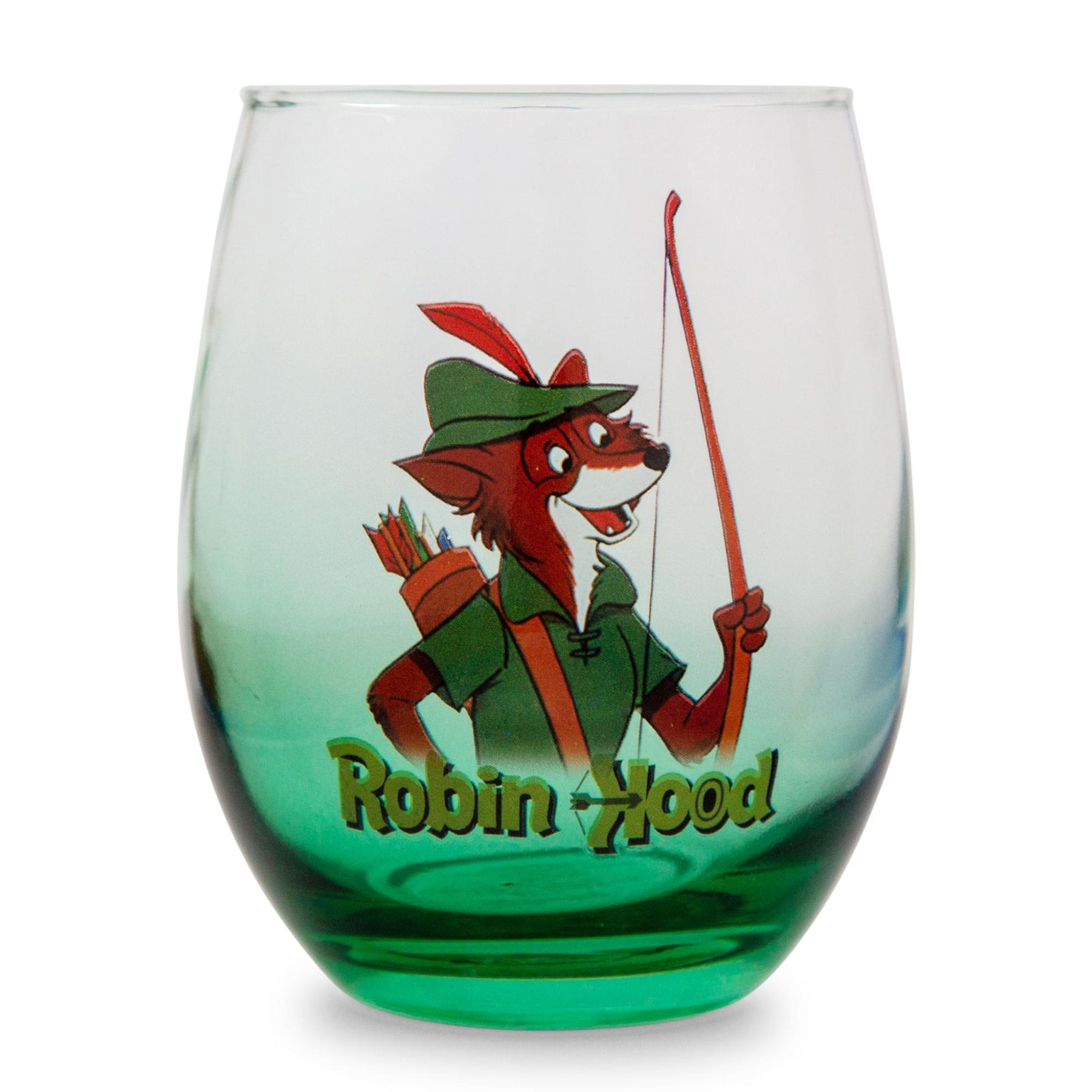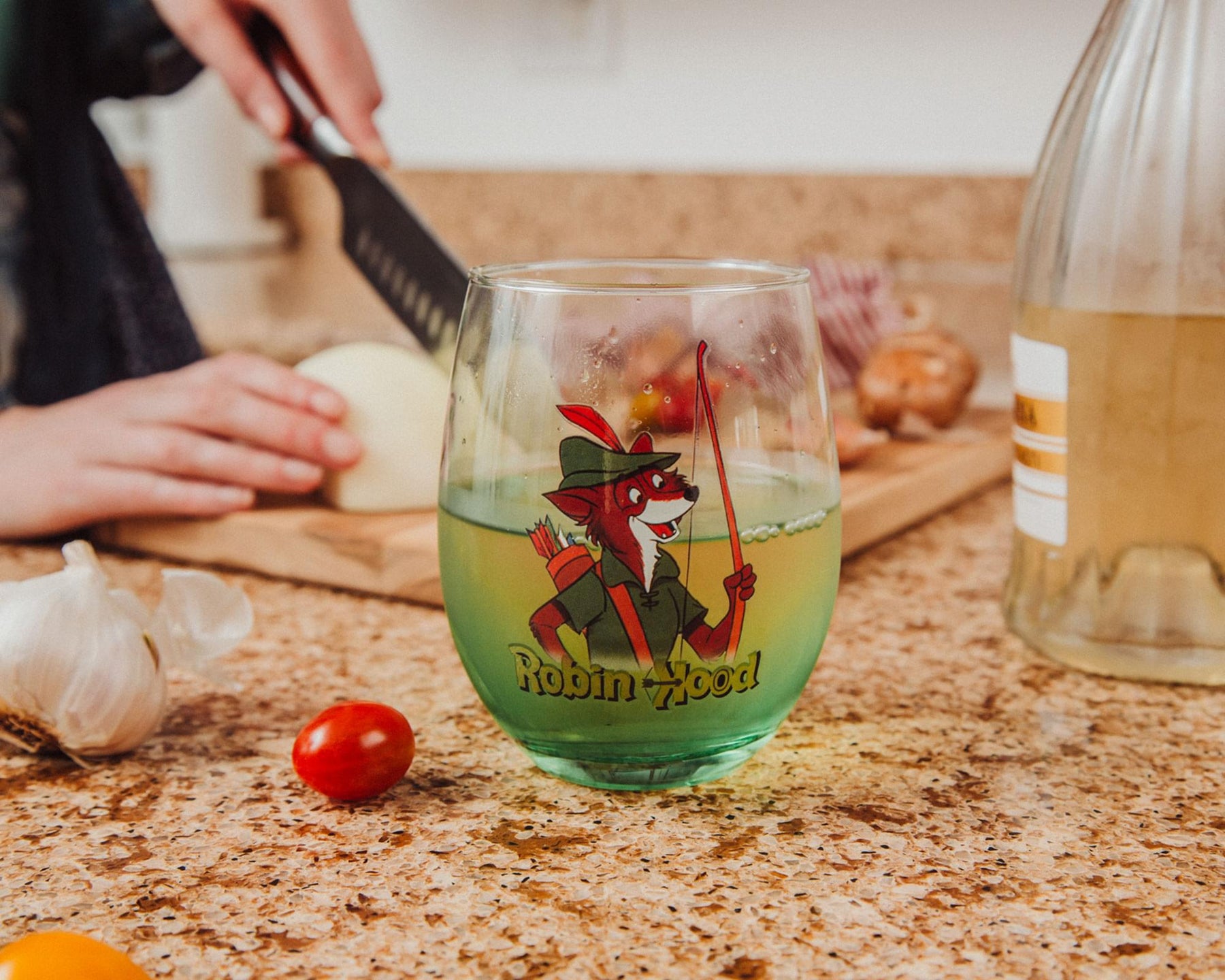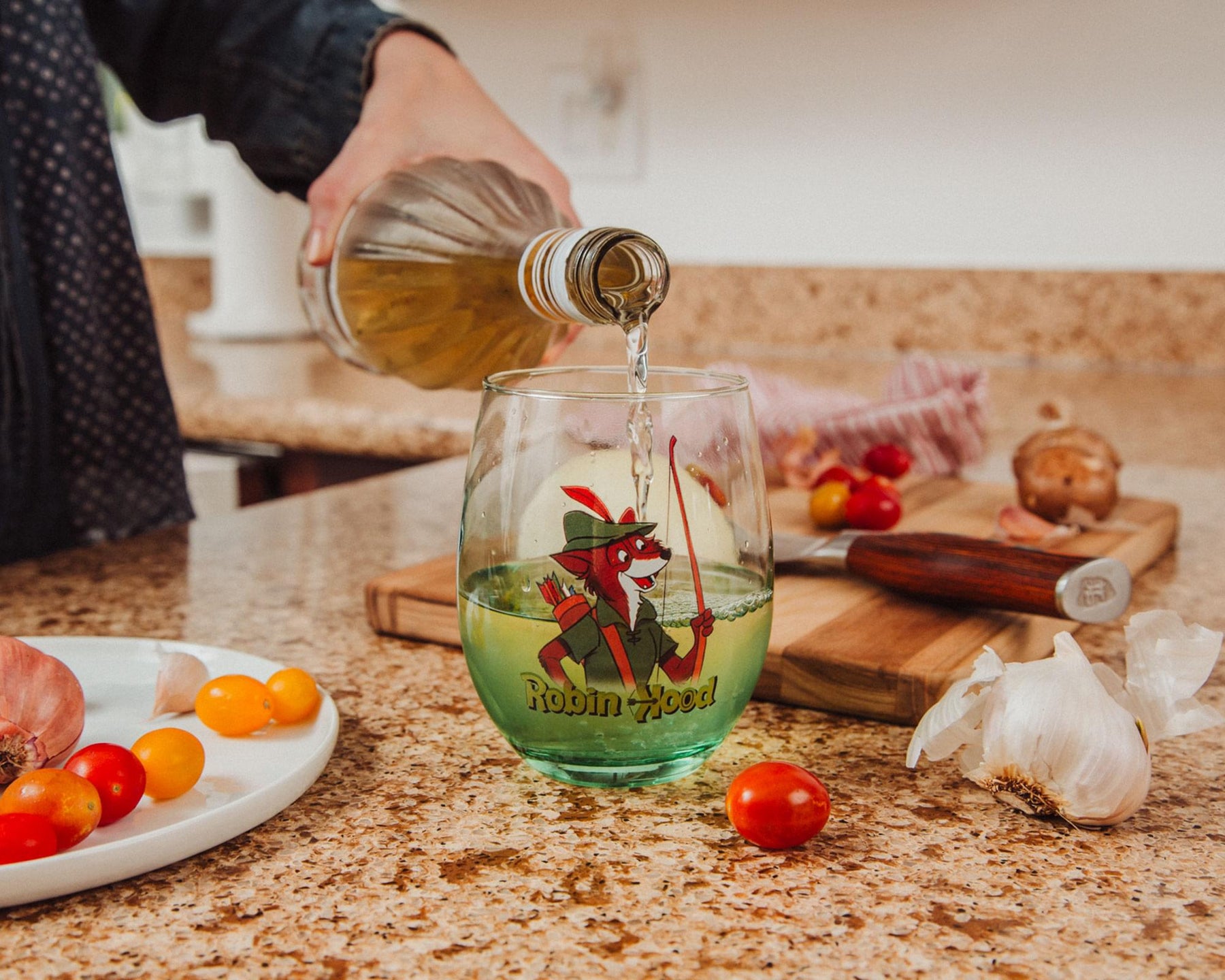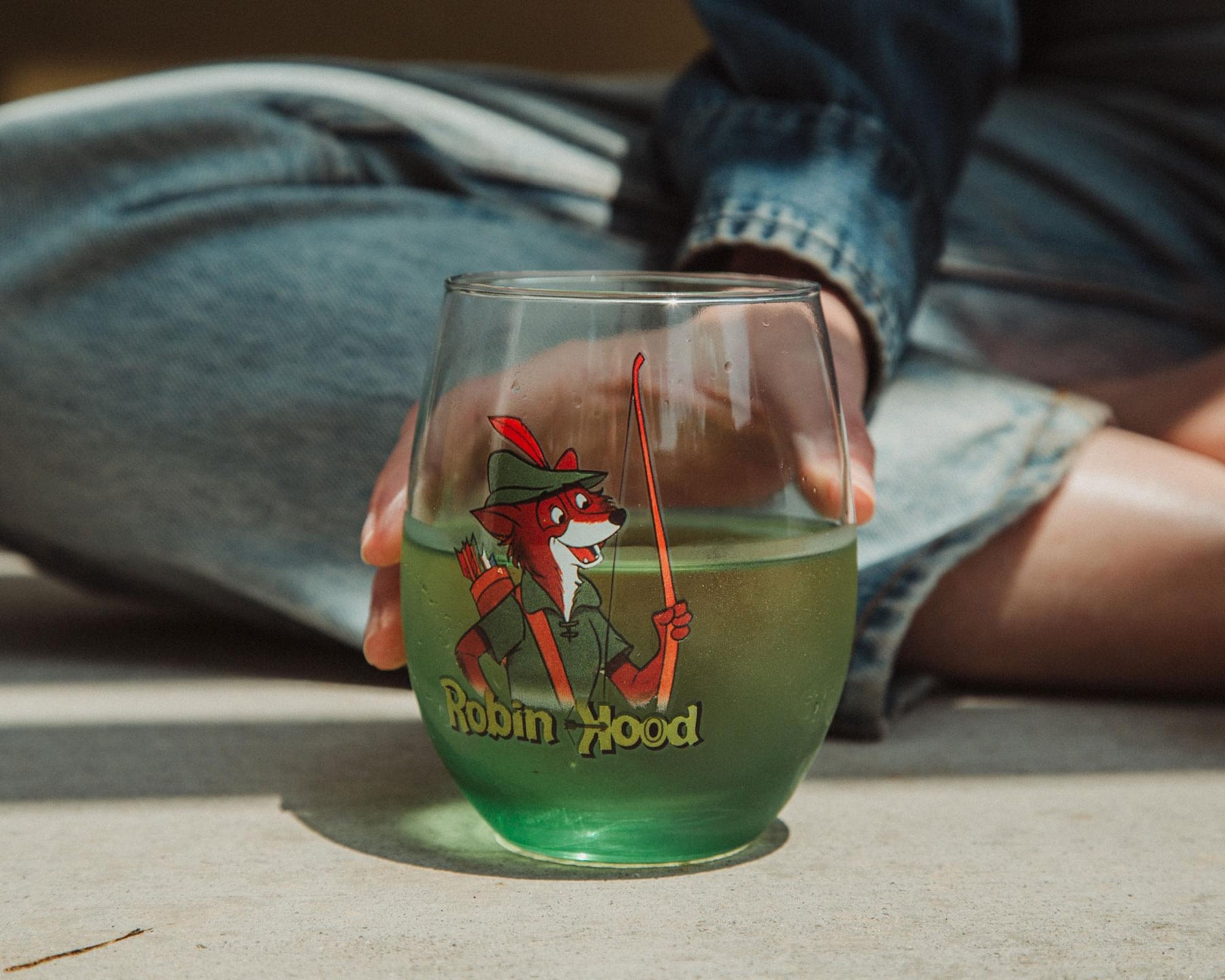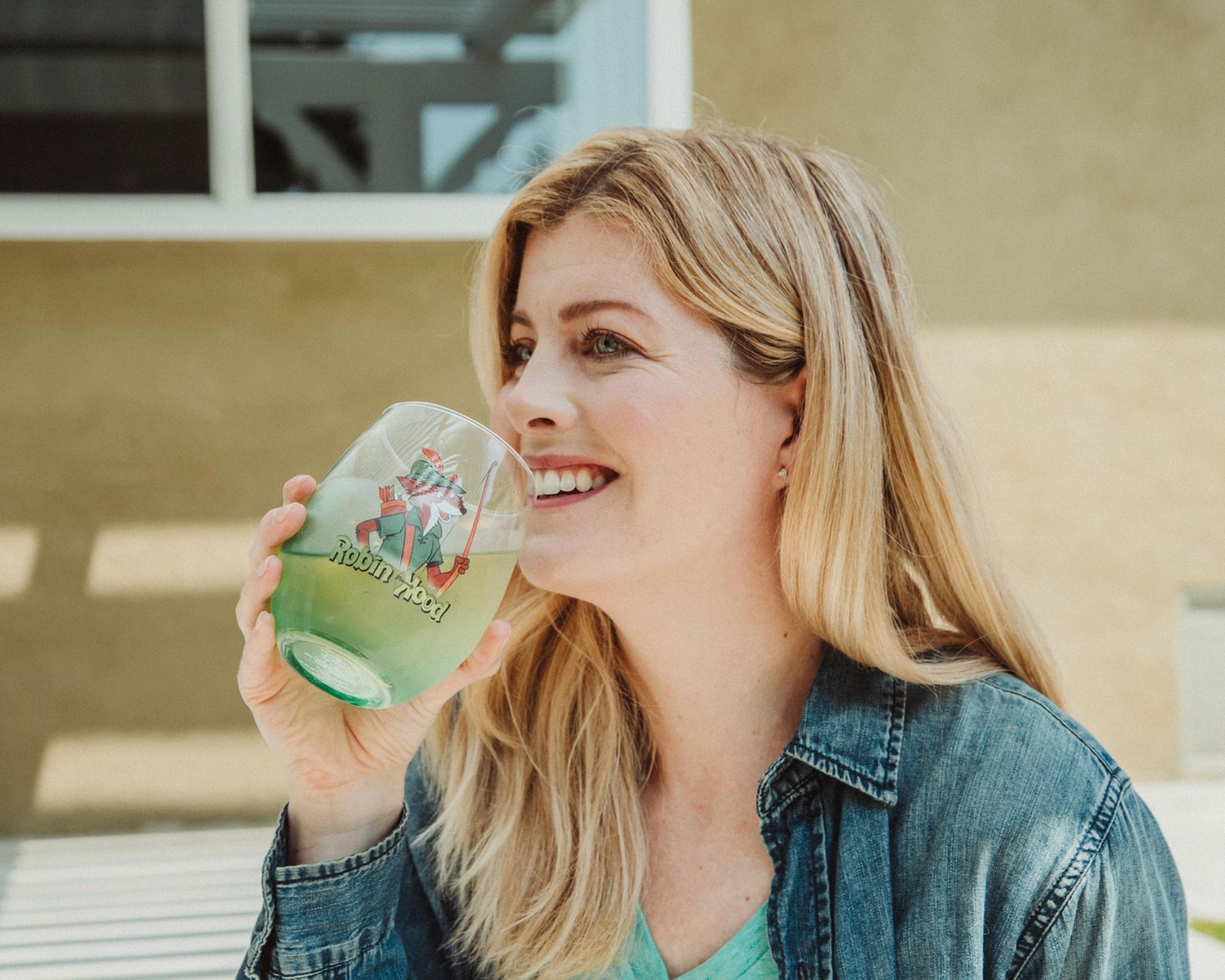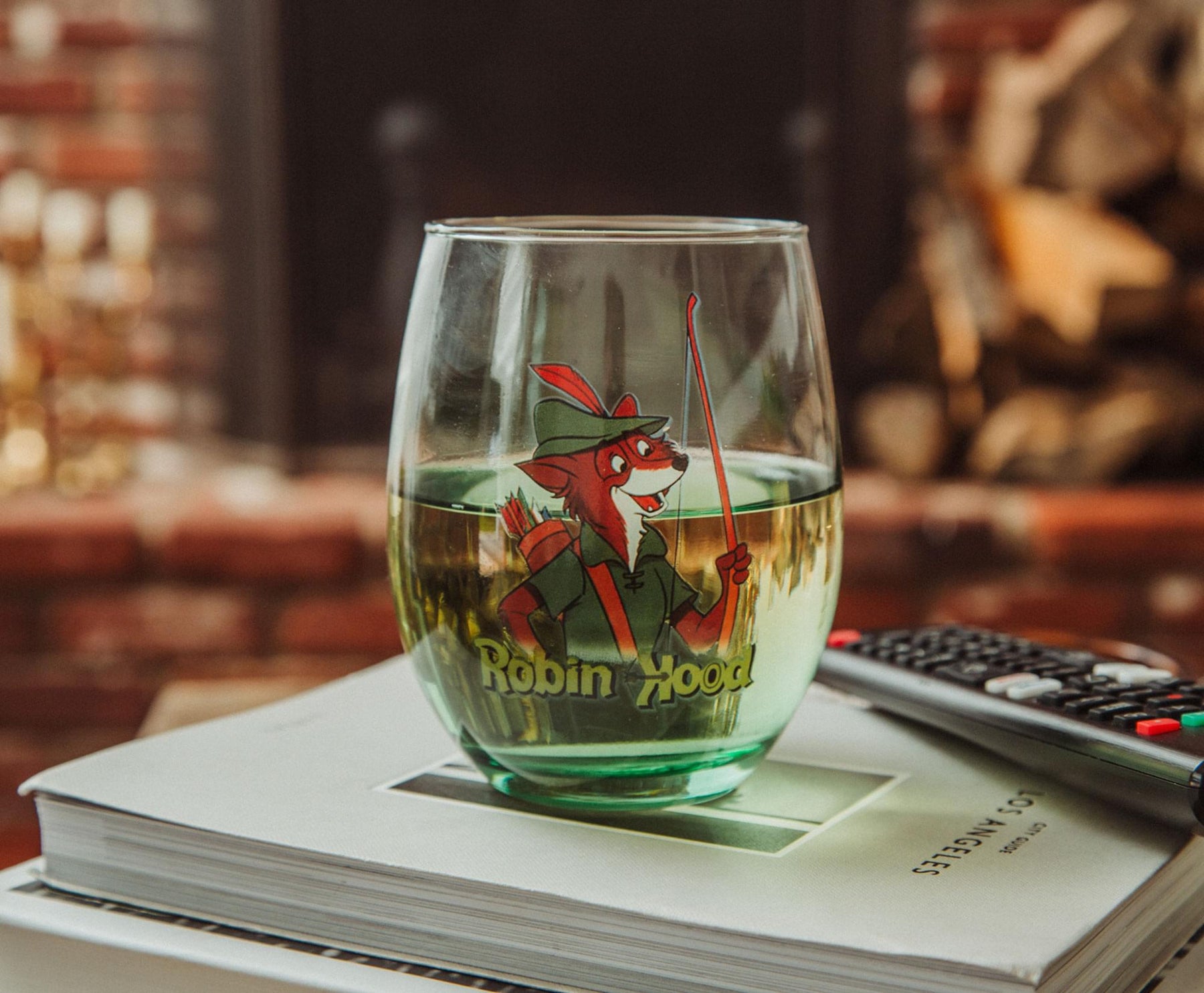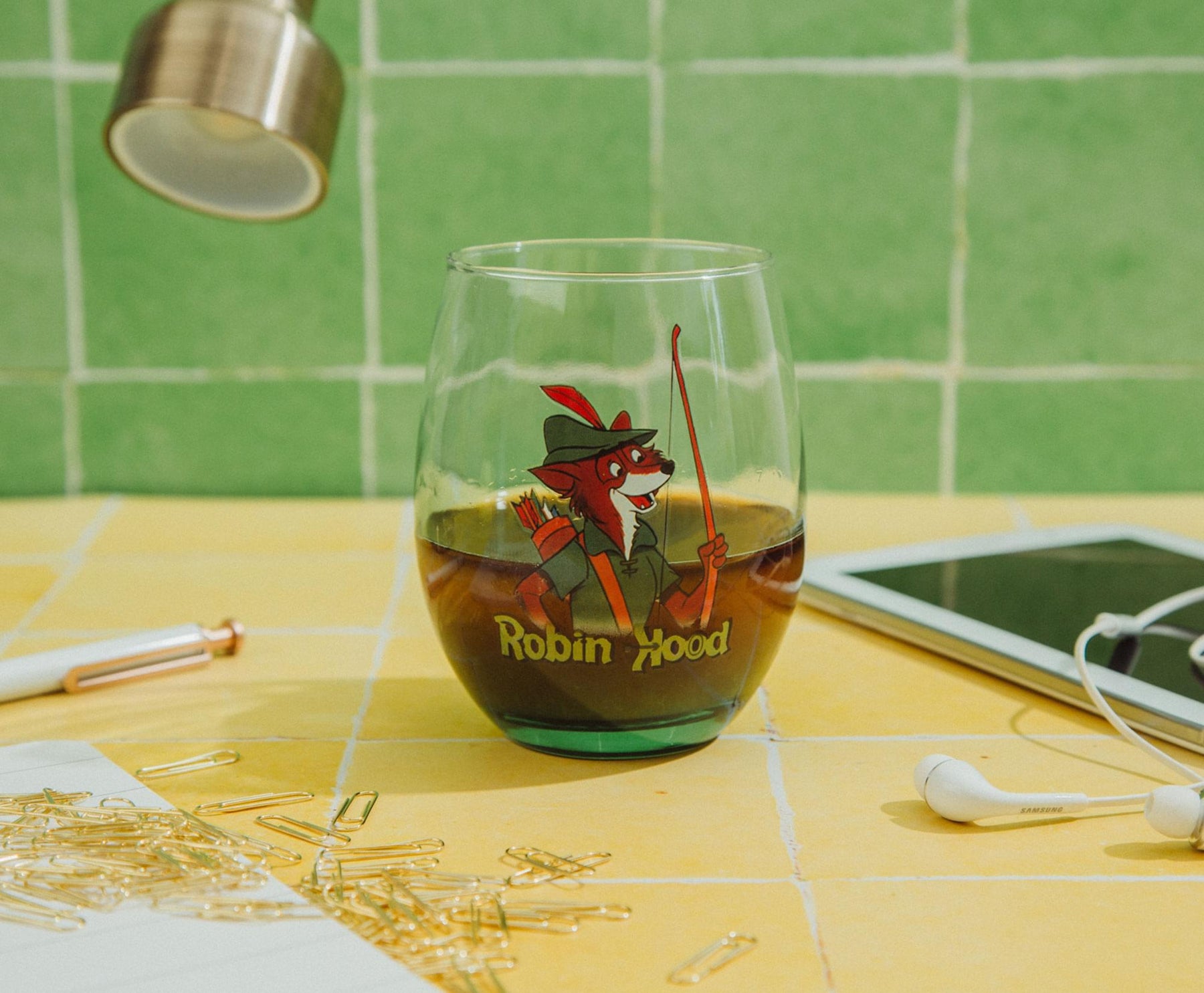 Disney Robin Hood Stemless Wine Glass | Holds 20 Ounces
A SHERWOOD FOREST FAVORITE: Draw back your bow and get ready to save the day with this exclusive stemless wine glass inspired by Disney's Robin Hood. Adventurers can be sure that every sip will always hit the spot.
NEVER MISSES THE MARK: The honorable outlaw Robin Hood is all smiles on this teardrop wine glass with a greenish tint. The handsome portrait features him with his signature bow in hand, ready to right wrongs.
NOTTINGHAM'S FINEST: This BPA-free glass tumbler features a solid, heavy construction and features a stemless base for greater stability. For the best care, hand-wash only. Not safe for dishwasher or microwave.
SHARE A DRINK WITH A SLY FOX: Take a break from your heroic outings with this large wine glass. Holds approximately 20 ounces of your preferred beverage of choice that will help you unwind after an epic quest.
OFFICIAL DISNEY COLLECTIBLE: You're right on target for another perfect day in the forest. Free yourself from boring barware with this officially licensed stemless wine glass from Disney's Robin Hood.
WHAT A DAY FOR ADVENTURE
Relive the animated adventure of Disney's Robin Hood with this exclusive stemless wine glass.
A forest of excitement awaits as you join the selfless legend on one of his merry expeditions. You'll admire Robin Hood's stoic portrait, as the skilled archer stands tall with his bow in hand. You can almost hear the citizens of Nottingham cheer as the cunning fox prepares to take on the Sheriff, Prince John, and his nefarious Rhino Guard. The enduring logo of Disney's beloved animated classic is printed below the titular hero.
A CLASSIC FOR A REASON
There's no disguising the hero of Sherwood Forest, not when he's proudly standing front and center in this adventurous design. Liberate your thirst with this teardrop wine glass that is sure to be the talk of Nottingham at your next party. Comes finished in a green hue that tints the bottom of the stemless glass.
Your happiness will aim true with this officially licensed glassware inspired by Disney's Robin Hood.
CARE INSTRUCTIONS
Hand-wash only
Not dishwasher safe
Not microwave safe