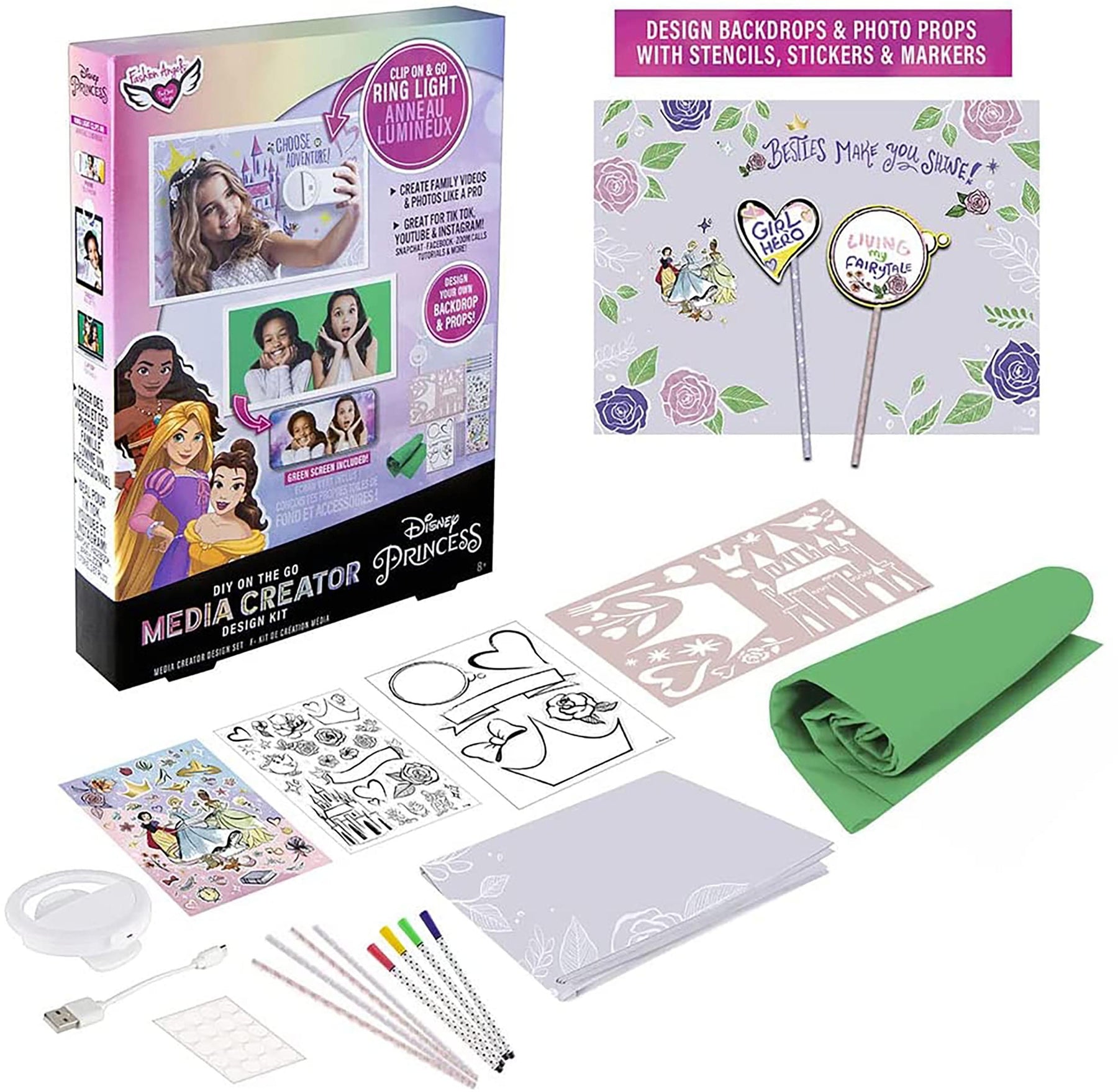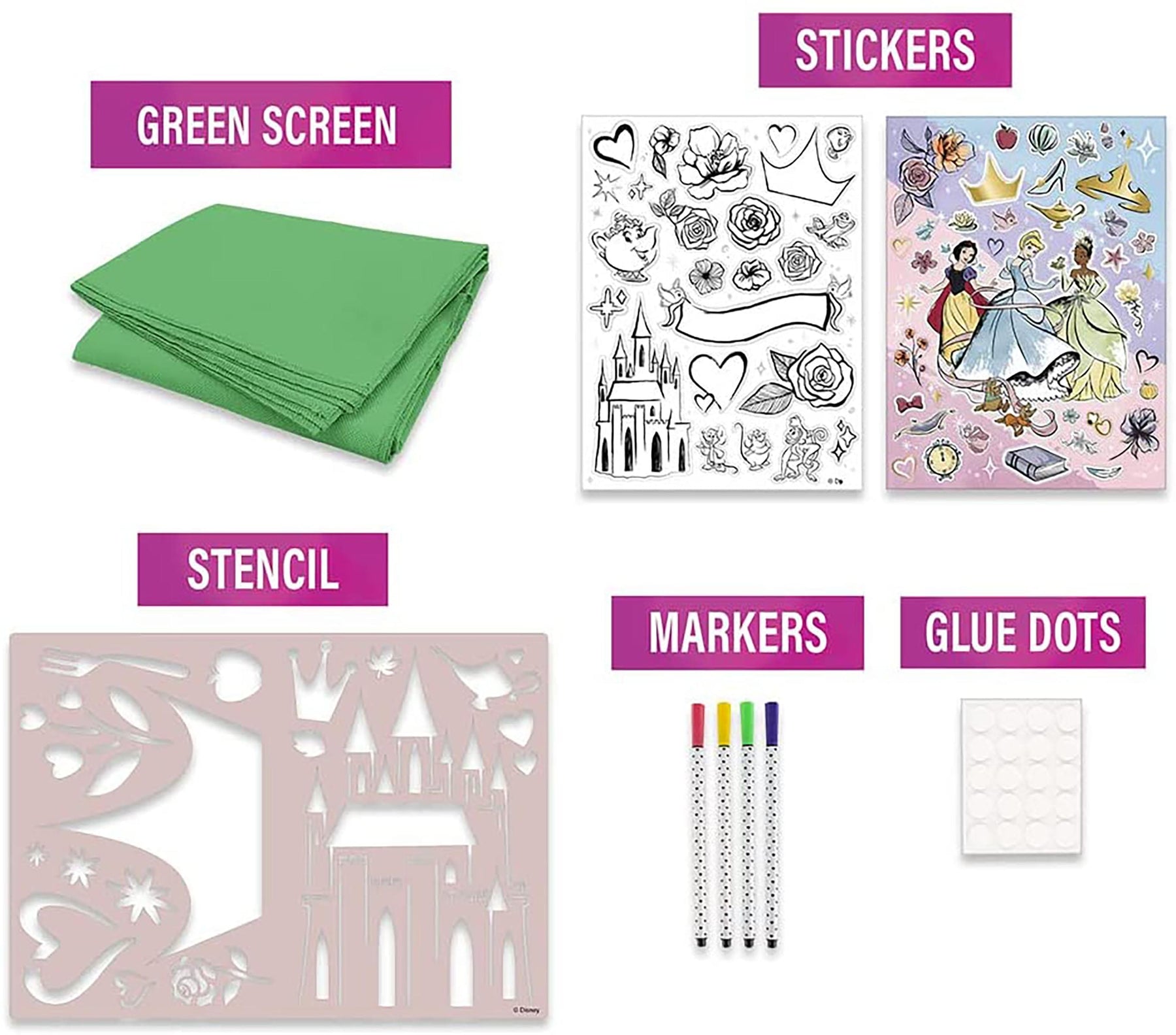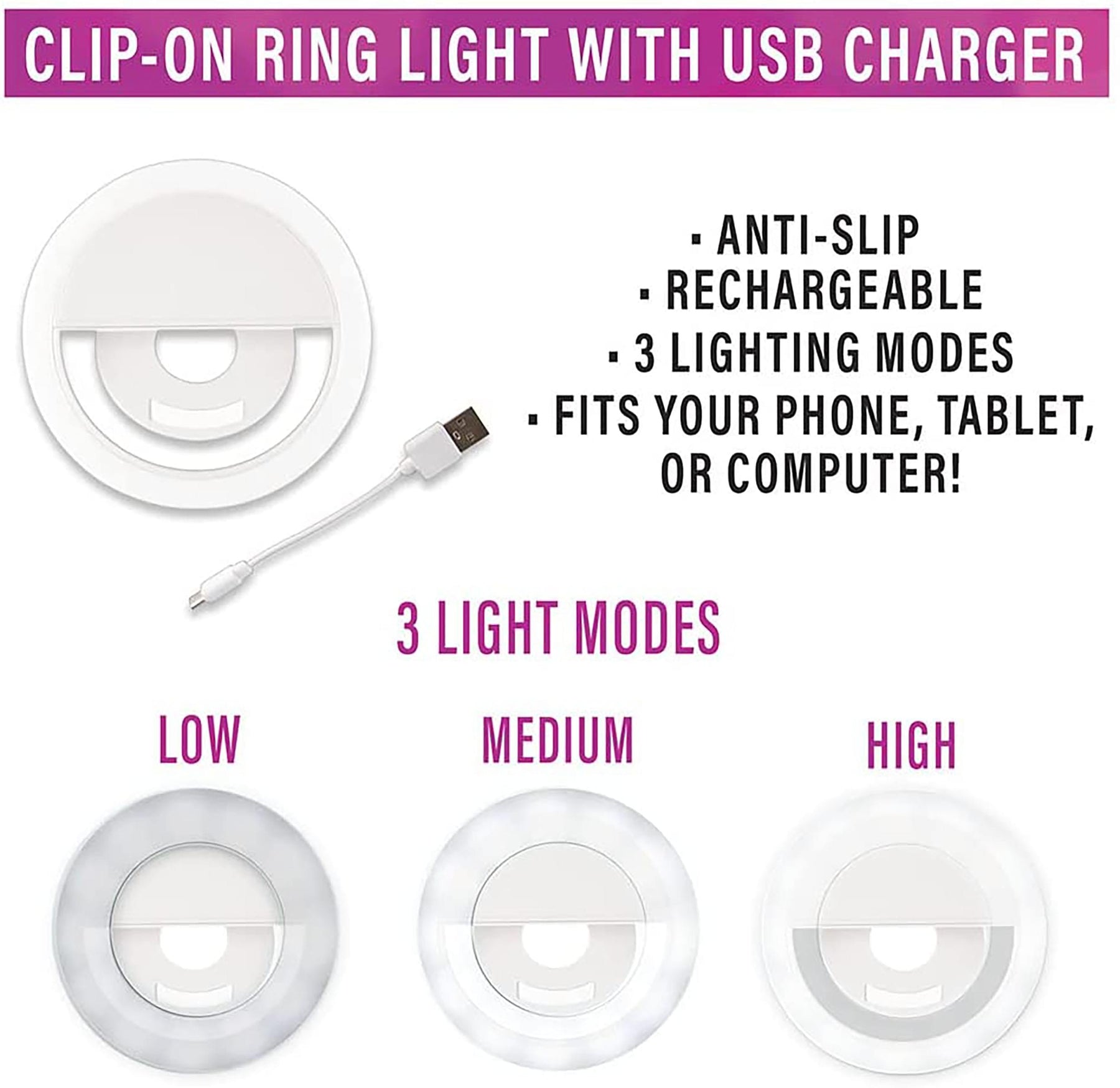 Disney Princess Fashion Angels Media Creator Design Kit
DISNEY PRINCESS MEDIA CREATOR: Create family videos and photos like a pro! Design your own backdrops and props! Green screen included!
DIY ON SOCIAL MEDIA: Great for Tik Tok, You Tube, Instagram, Snapchat, Facebook, Zoom or any social platform.
INCLUDES: 2 Sticker sheets, 1 Stencil sheet, 1 Background roll, 1 Sheet of glue dot, 1 Punch-out sheet, 4 Paper straws, 1 Clip-on ring light, 4 Markers, 1 Green screen sheet, and Instructions.
With this DIY Media Maker Video Creator Set, your family videos, dance videos, social media posts, and photos will have that great lighting effect! DIY Media Creator Design Kit, gives you the tools to create Disney Princess-themed family videos and photos to share privately or post on social media. Kit features a clip-on light for your phone, or computer so you can achieve that perfect lighting for your pics or video. Officially licensed. Produced by Fashion Angels.