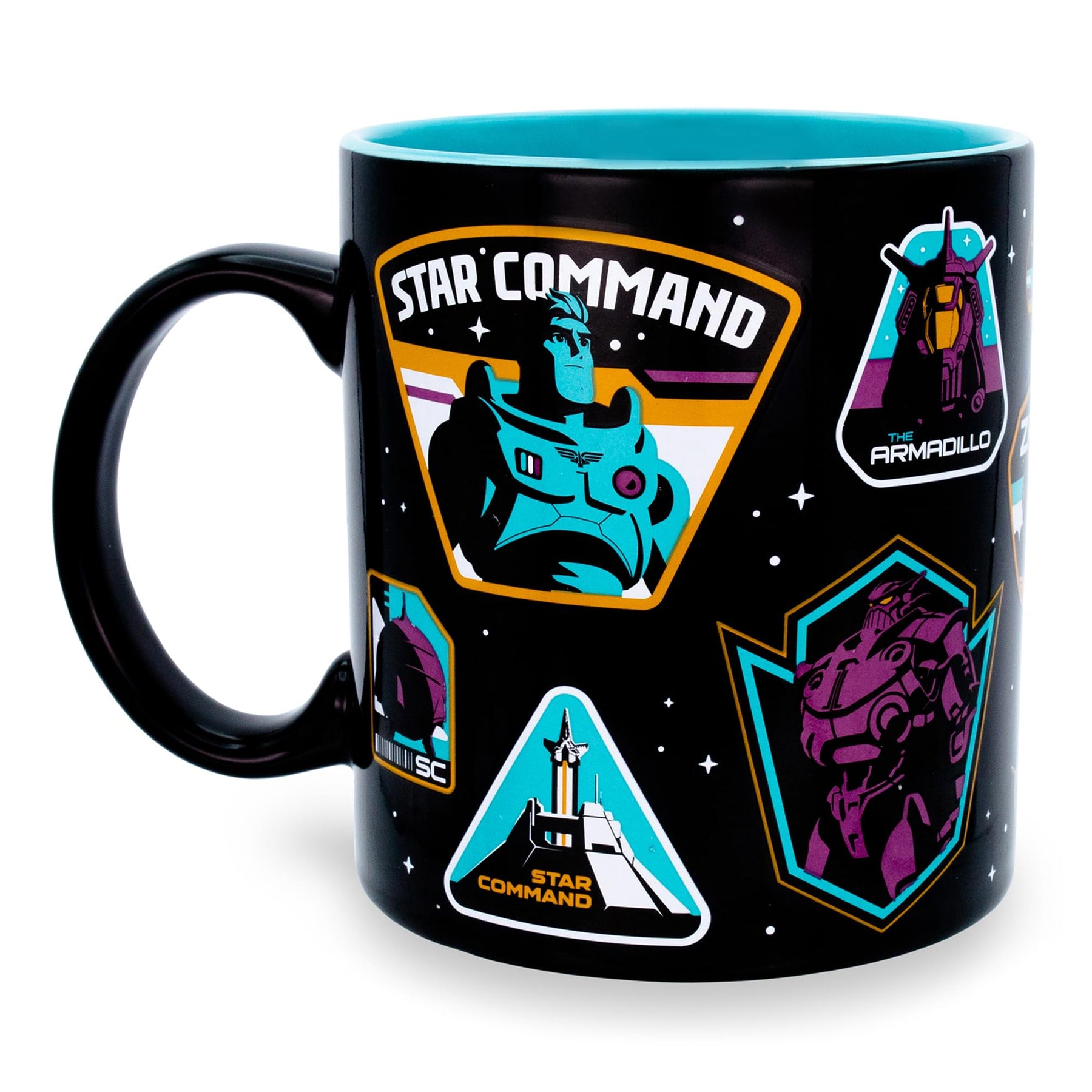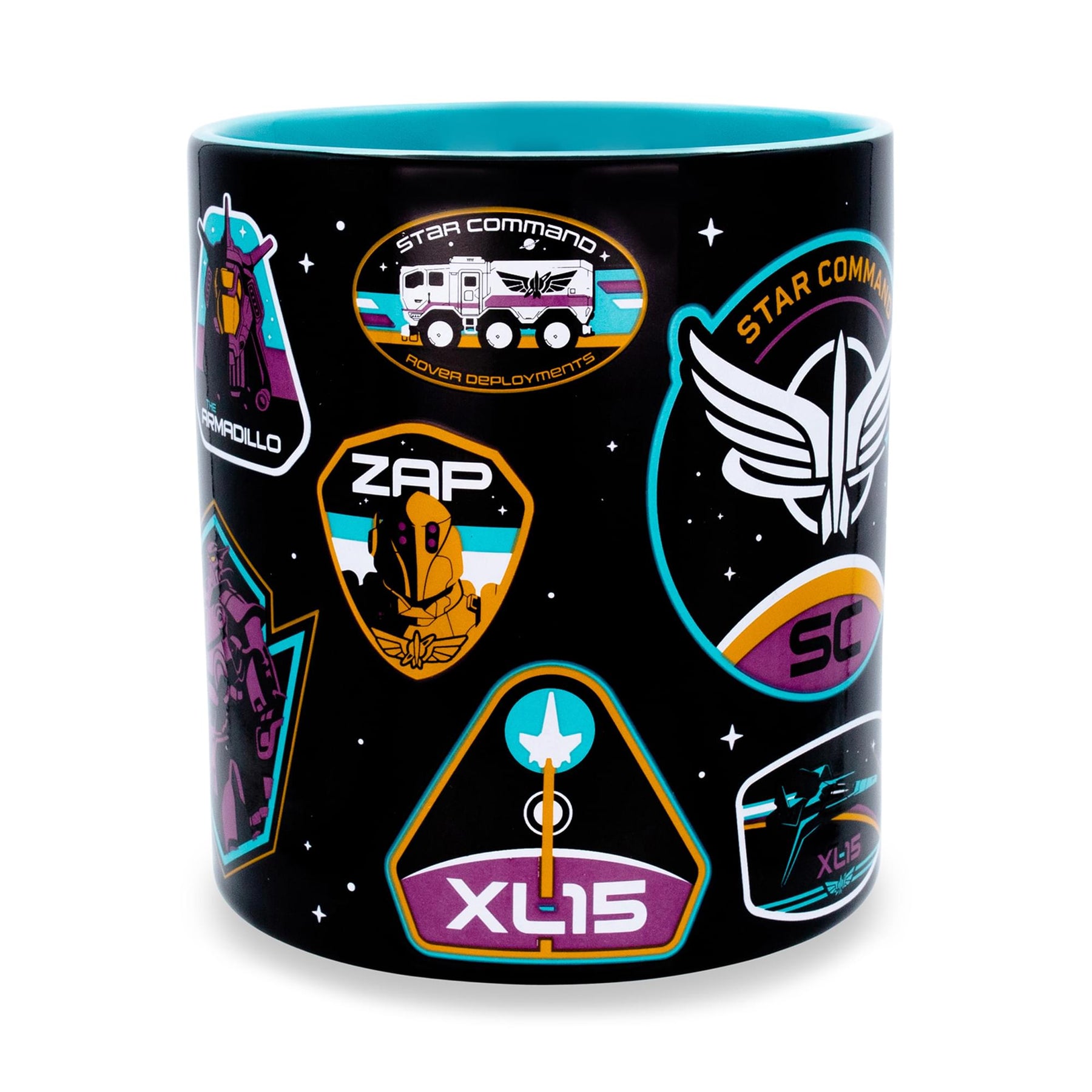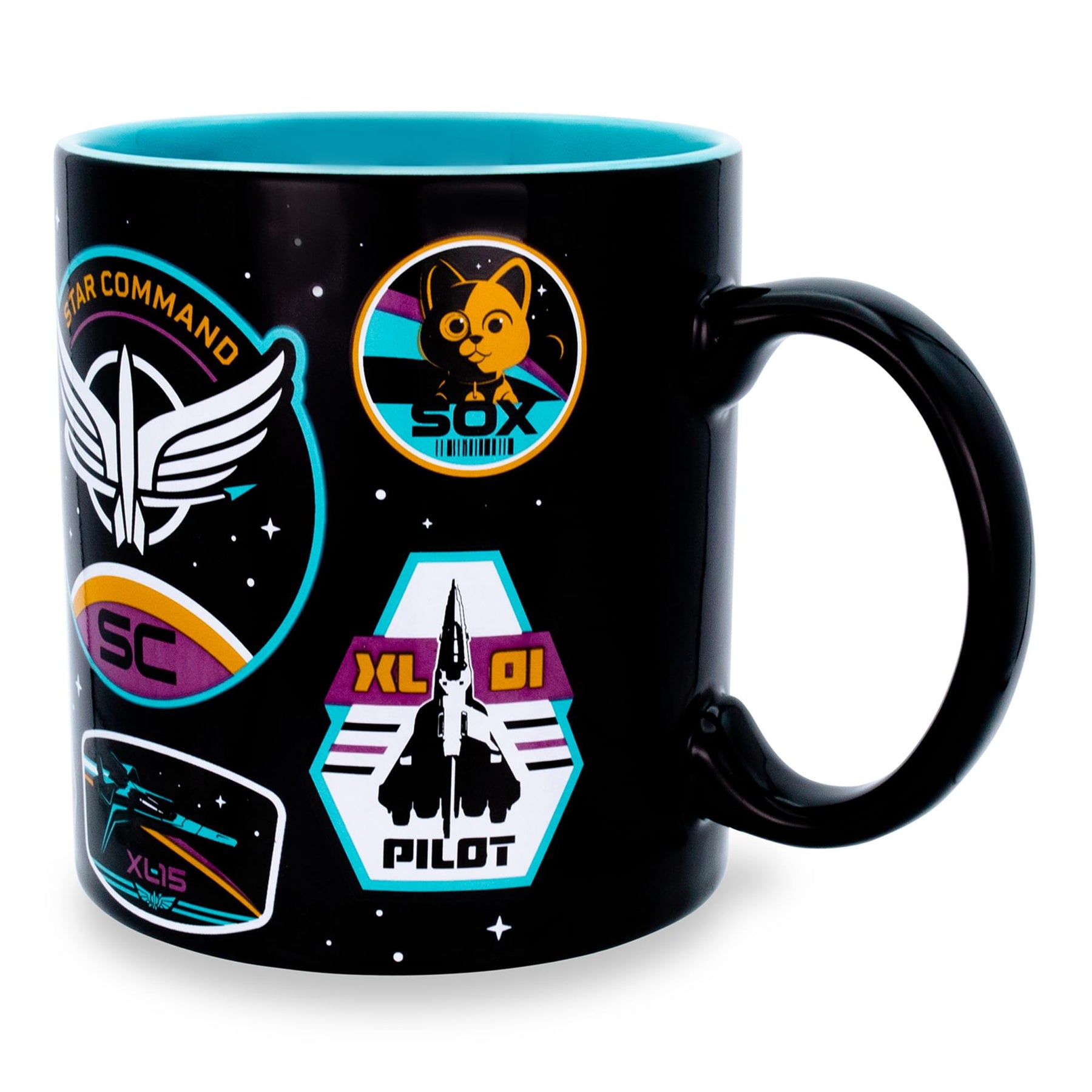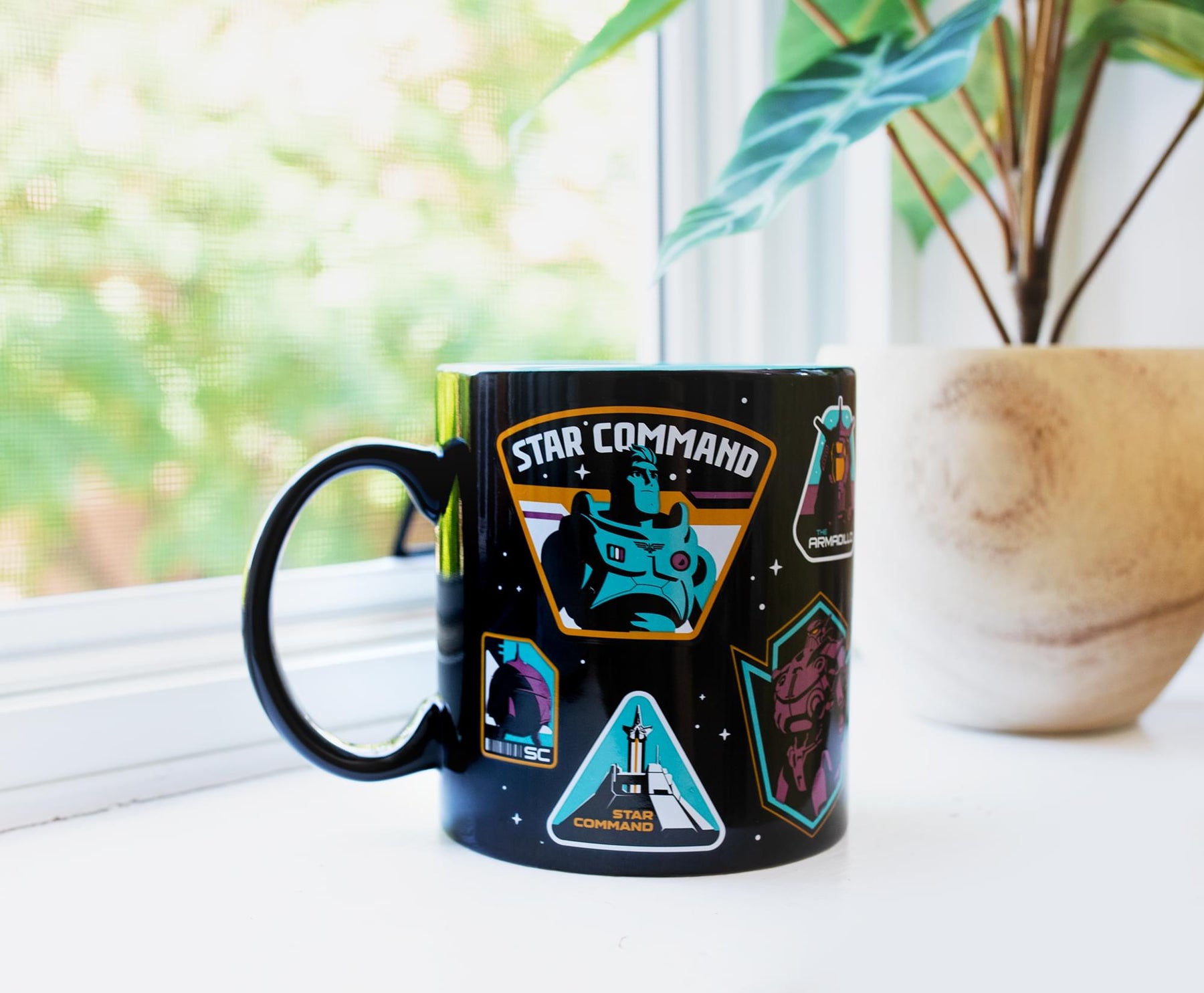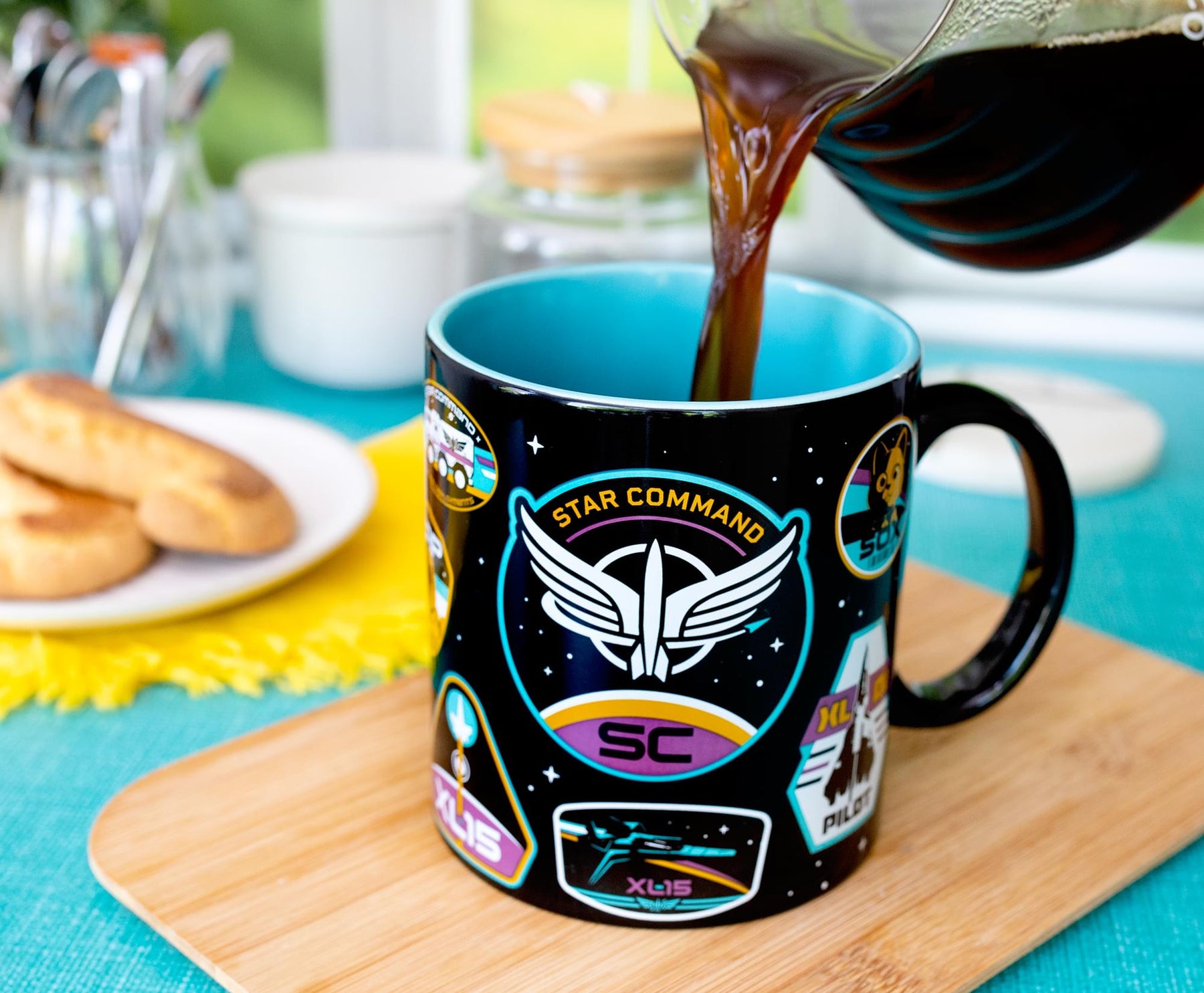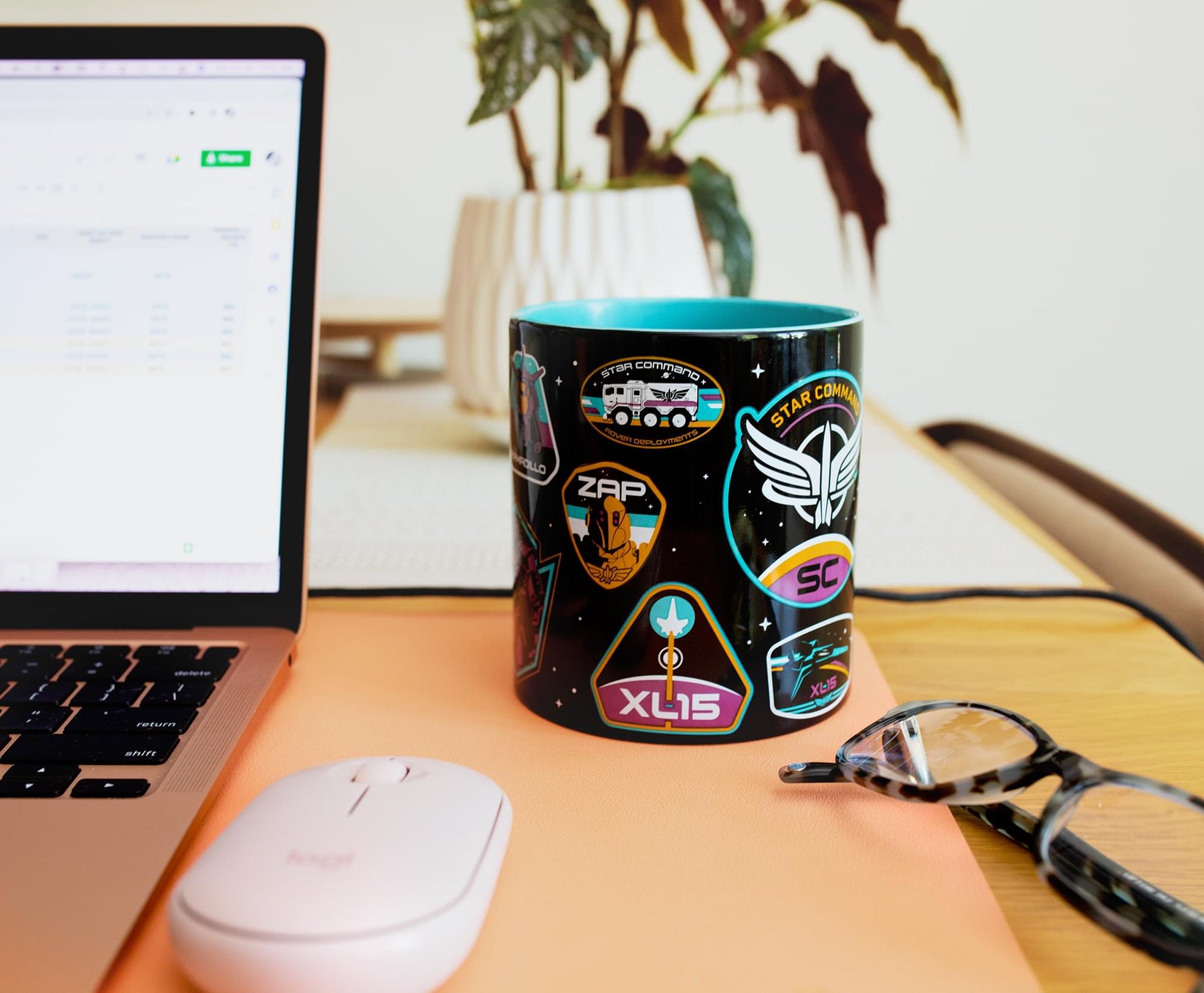 Disney Pixar Lightyear Badges Ceramic Mug | Holds 20 Ounces
BRINGS THE COSMIC FEEL: Embark on your own intergalactic adventure with this exclusive coffee mug from Disney and Pixar's Lightyear. Perfect for when you're in the mood to go exploring...to infinity.
GO TO THE BEYOND: Prepare for your next Star Command mission with a little caffeine boost. The sleek, cosmic design features expert Space Ranger Buzz Lightyear of Star Command and a series of patches.
SHARE A DRINK WITH A SPACE RANGER: Oversized cup generously holds up to 20 ounces of Earthly beverages, either hot or cold. Skip the space rations and enjoy all your favorite planetside drinks.
PACKS MAXIMUM POWER: This BPA-free ceramic mug is made for long-lasting use to accompany all of your action-packed adventures. Easy to maintain, it's suitable for both microwave and top-rack dishwasher.
OFFICIAL DISNEY COLLECTIBLE: Take flight into the beyond with this officially licensed coffee mug inspired by Disney and Pixar's Lightyear. Count on Buzz to keep you refreshed for your next star-gazing journey.
DRINKWARE THAT'S OUT OF THIS WORLD
Go beyond to high-flying adventures with this exclusive mug inspired by Disney and Pixar's Lightyear. Discover the origins of Star Command's most decorated Space Ranger, the legendary Buzz Lightyear. Jump to hyperspeed with a little inspiration from the elite ranger.
You'll be exploring the stars with this action-packed coffee mug that has all the sleekness of a Star Cruiser 42 rocket ship. Ready to lead, Buzz Lightyear heroically stands at attention among various insignia emblazoned all around the cup.
REFRESHMENTS FROM YOUR HOME PLANET
Whether it's pure adrenaline running through your veins or you're loaded up on caffeine, you'll be prepared to take on Zurg and his robot army with this coffee mug in hand. The BPA-free ceramic construction will get through all of your missions unscathed.
Adventure awaits with this officially licensed drinkware from Disney and Pixar's Lightyear.
CARE INSTRUCTIONS
Easy care
Top-rack dishwasher safe
Microwave safe