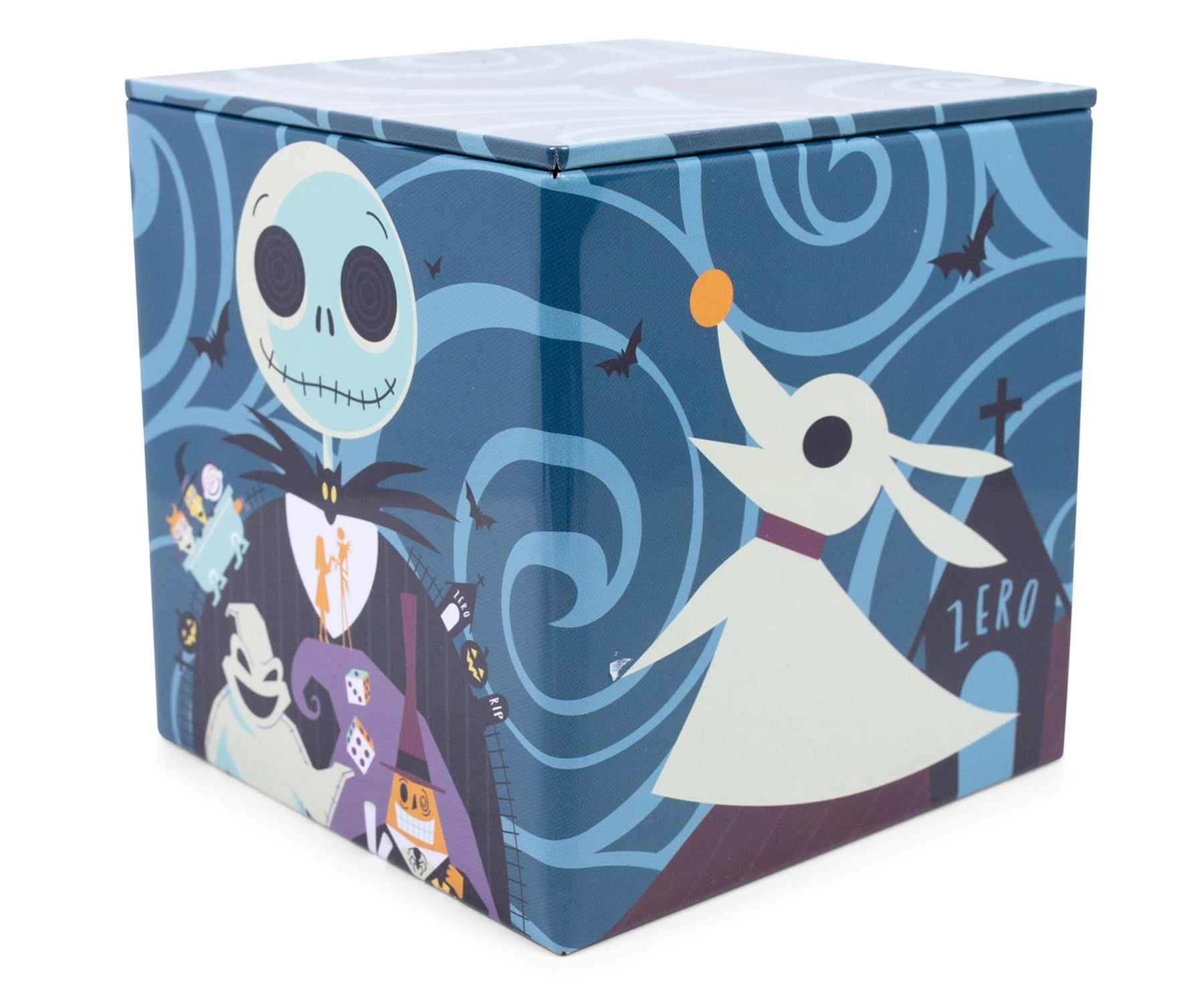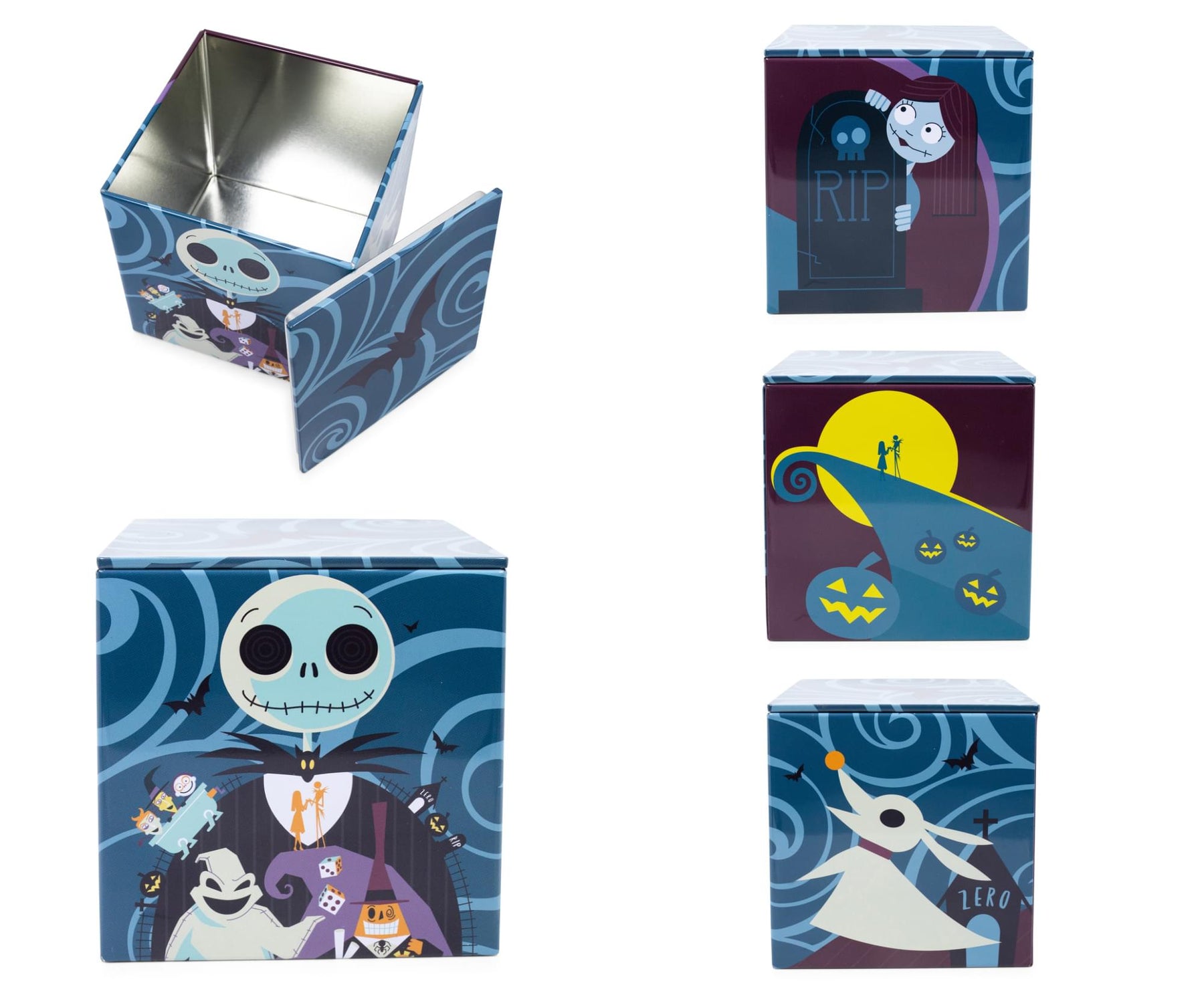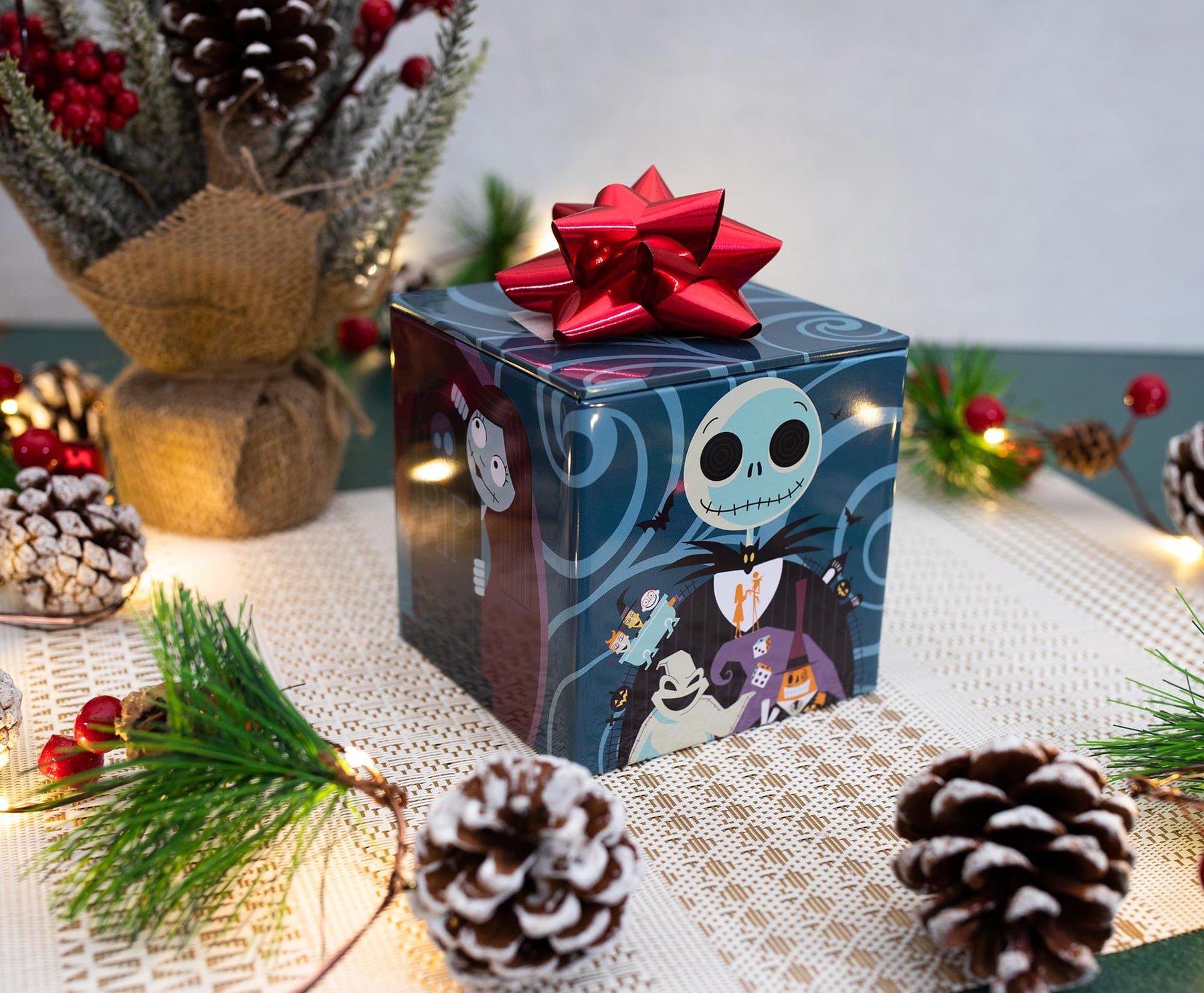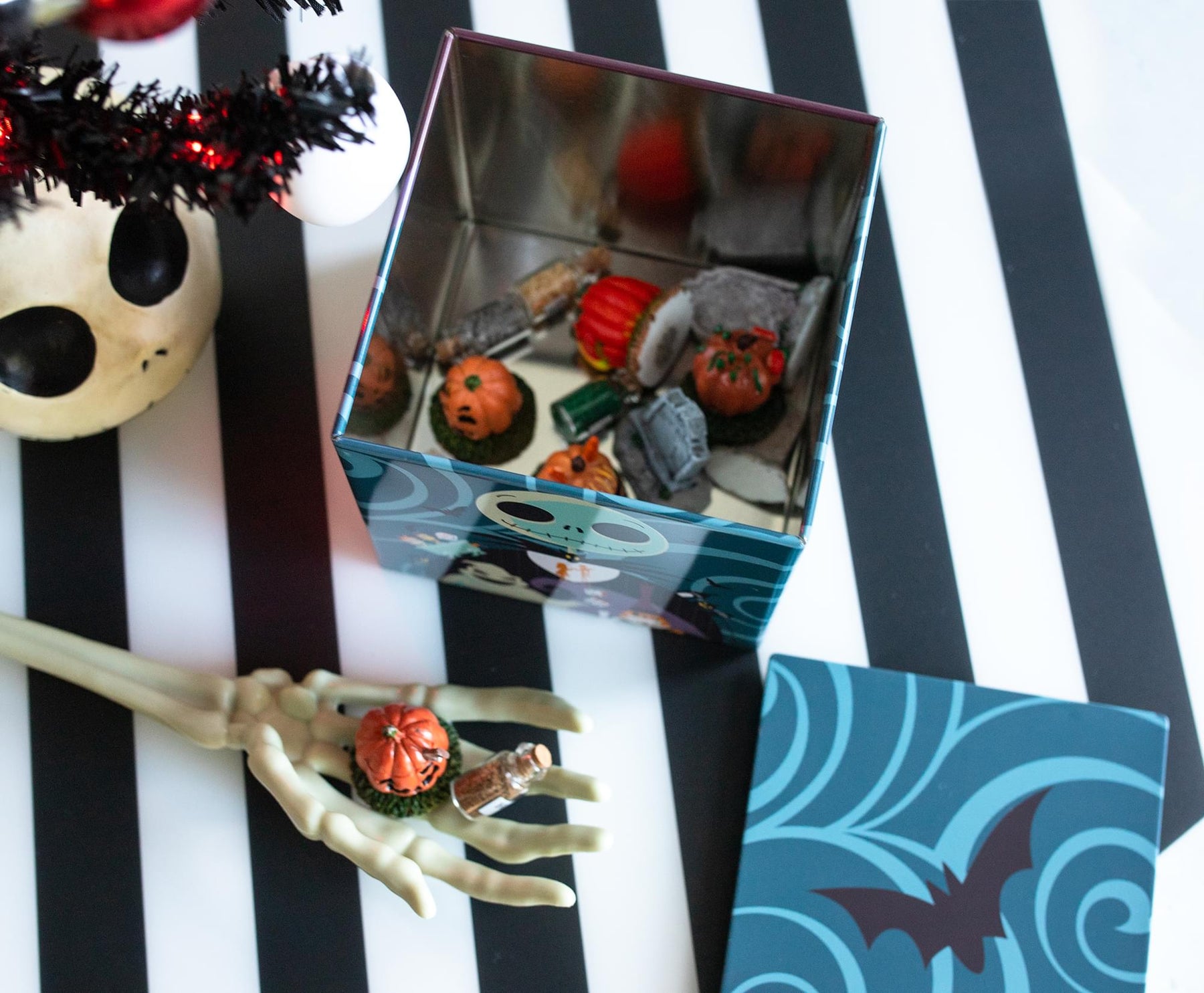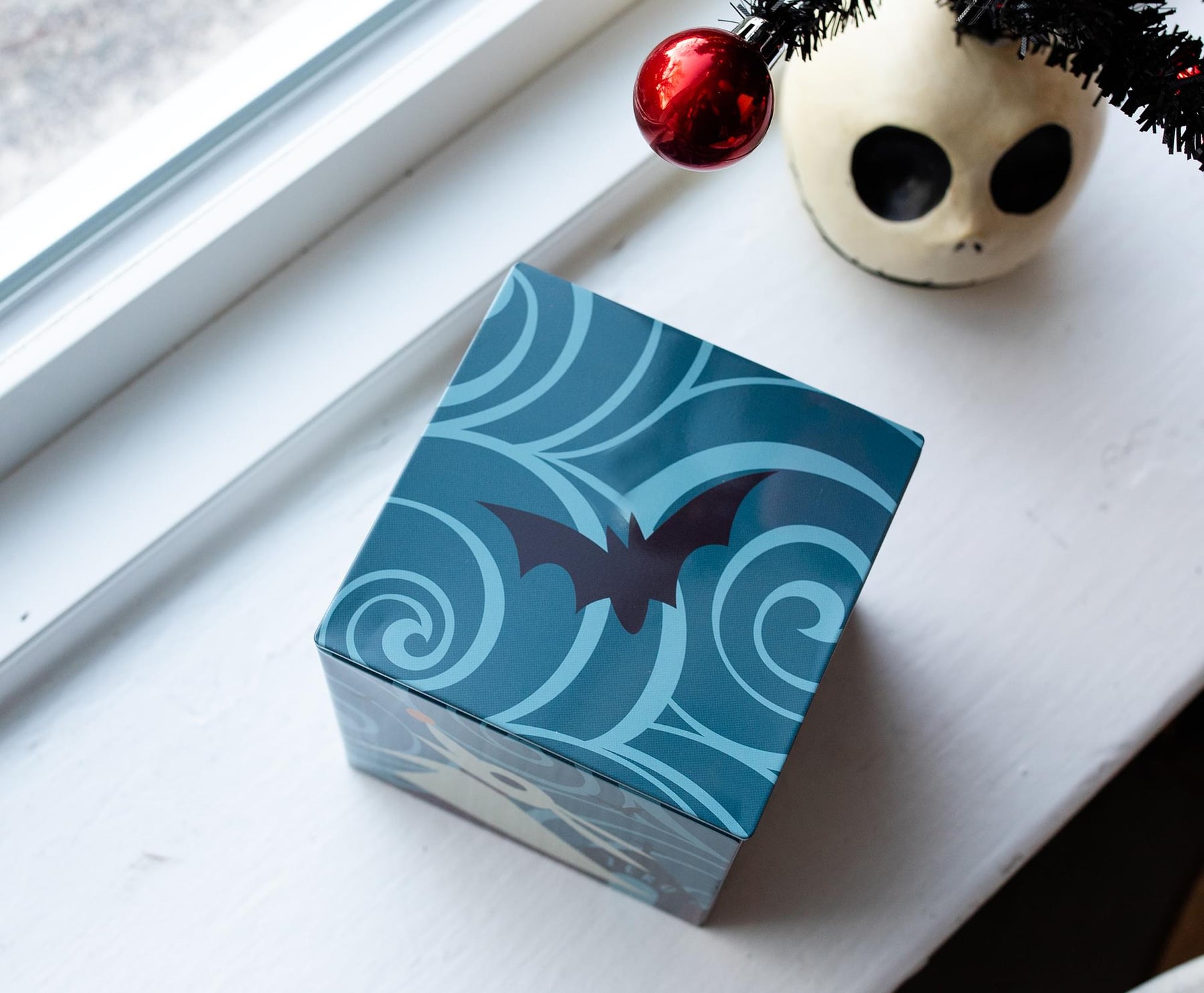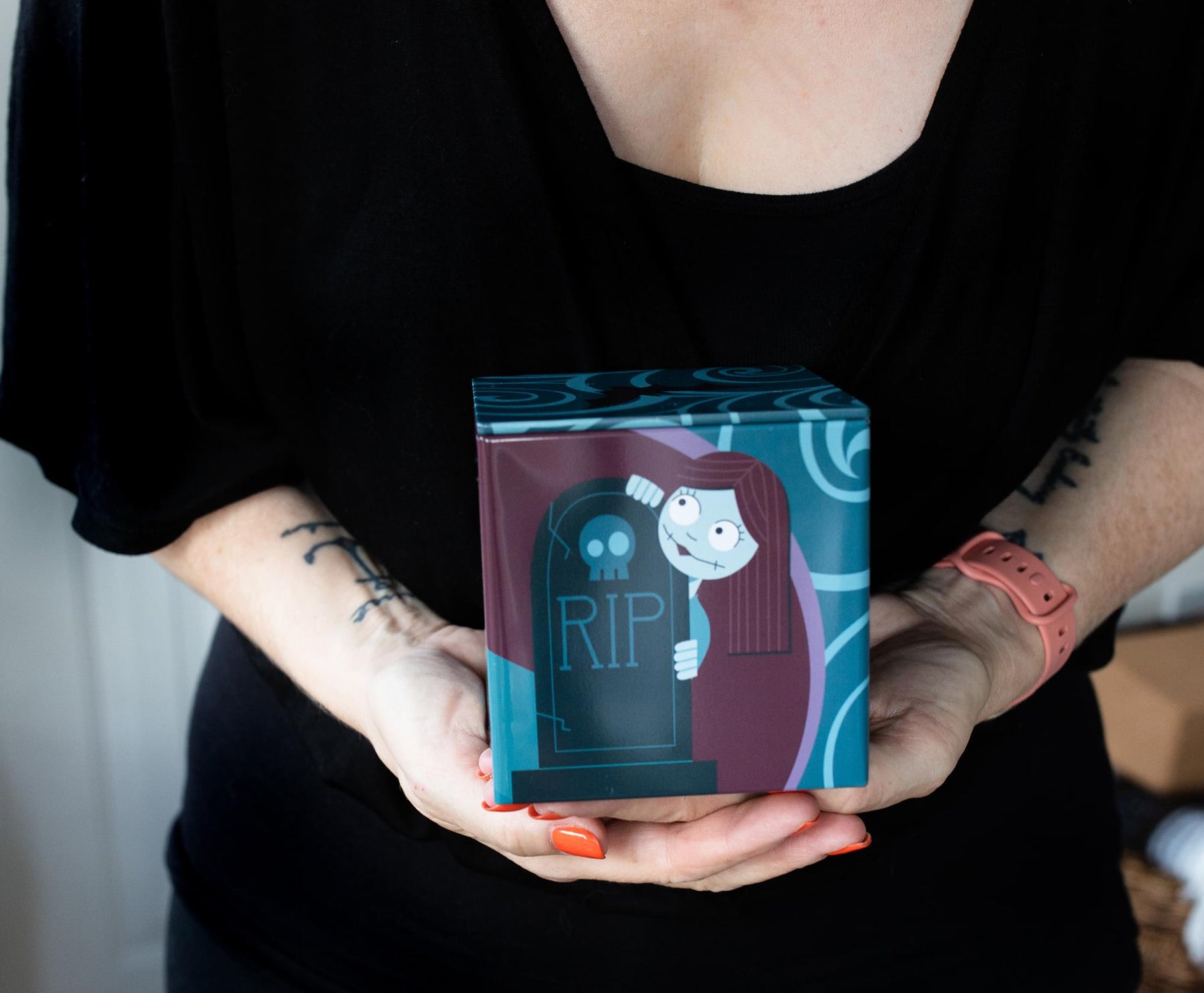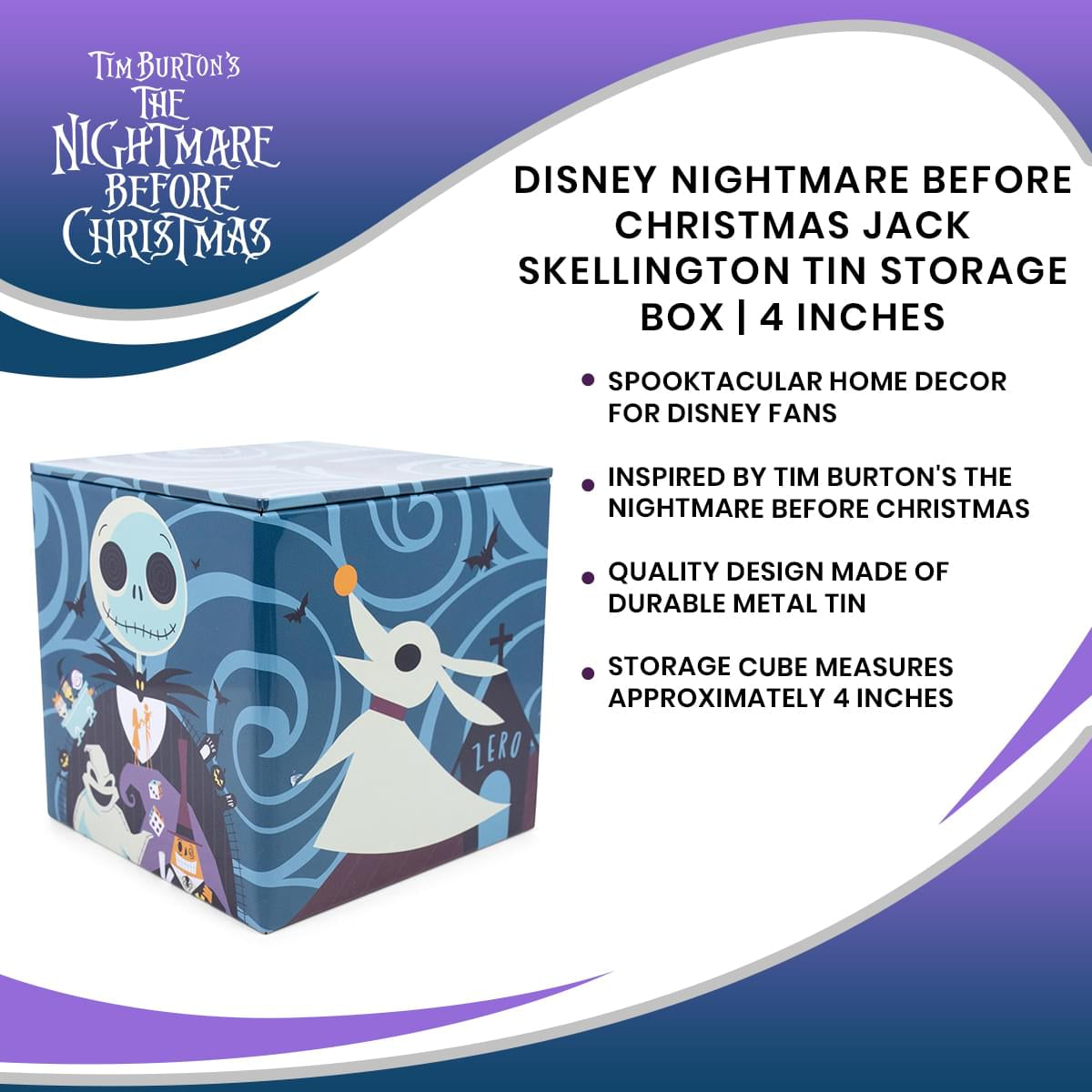 Disney Nightmare Before Christmas Jack Skellington Tin Storage Box | 4 Inches
Welcome to Halloween Town: Have you grown so tired of the same old mess? Add a little spooky style to your space with this storage tin organizer inspired by Tim Burton's The Nightmare Before Christmas.
Spooktacular Design to Thrill Fans: Storage tin features a stylized look at Halloween Town's denizens, including Jack Skellington, Sally, Oogie Boogie, and other faves. Perfect for organizing your dreadful clutter.
Quality Worthy of the Pumpkin King: Storage cube organizer is made of durable metal tin and features a removable, pop-top lid. Measures approximately 4 inches, providing fans with plenty of storage.
Minimalist Space Saver: A must-have for Disney collectors and fans who enjoy a little fright and delight. Great for your desk, nightstand, dresser, or anywhere that could use a touch of organization.
Fun Disney Room Essentials: Stay organized with this officially licensed storage tin from Tim Burton's The Nightmare Before Christmas. Brings ghoulish style and character to any Disney fan's space.
WOULDN'T YOU LIKE TO SEE SOMETHING STRANGE?
Staying organized will never be a nightmare again with this Jack Skellington Storage Tin inspired by Tim Burton's The Nightmare Before Christmas.
This metal storage box is decorated with quality graphics featuring popular characters and memorable scenes from the movie. Comes complete with a pop-top lid to keep your messy nightmares safely tucked away.
WHERE THE FUTURE OF FANDOM MEETS HOME DECOR
This spooky fun decor is sure to liven up any Disney fan's space and makes a great housewarming gift, birthday present, or even just a neat surprise. From holiday messes to everyday clutter, you can get organized with this adorable storage tin featuring Halloween Town's most famous denizens.