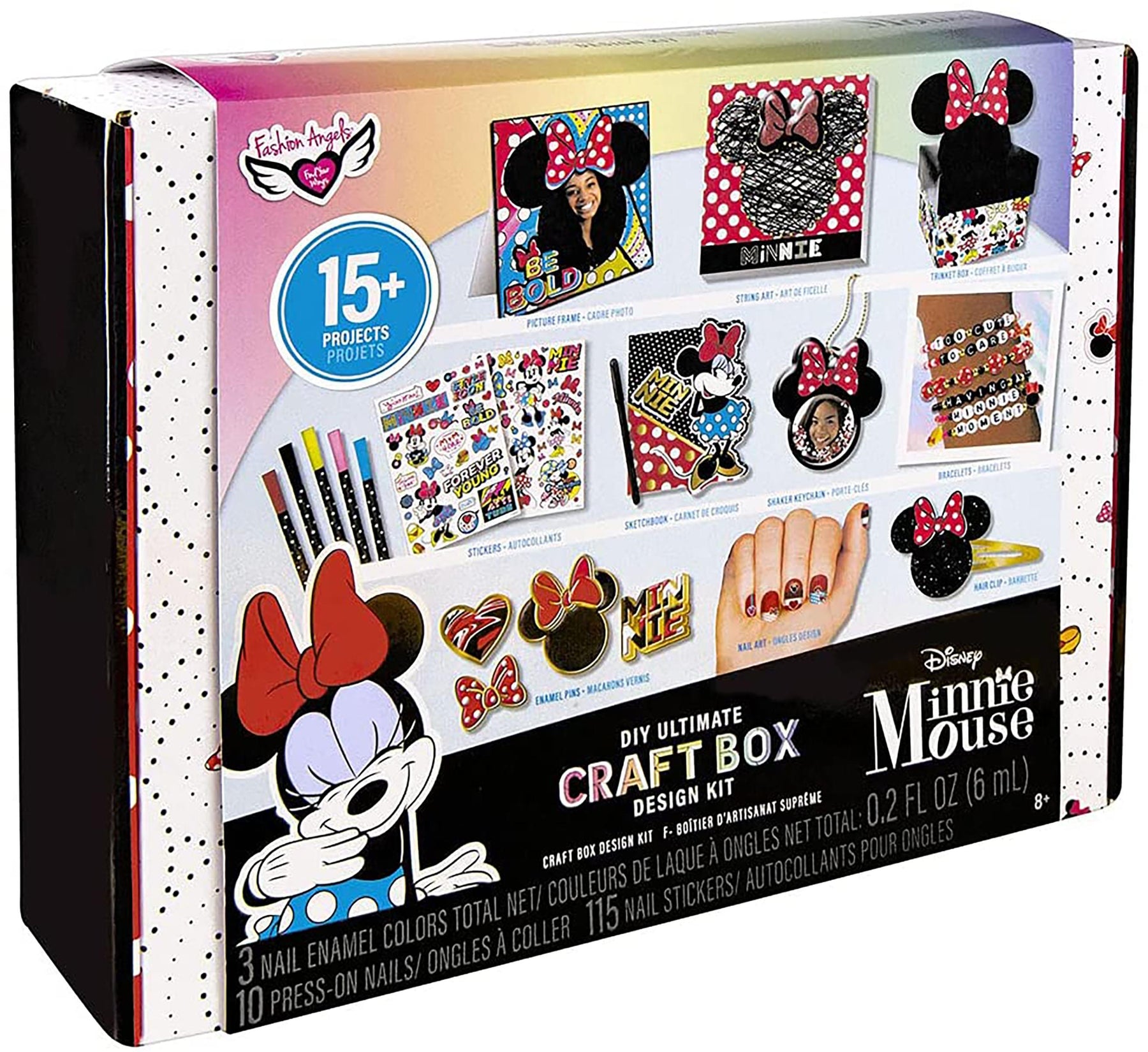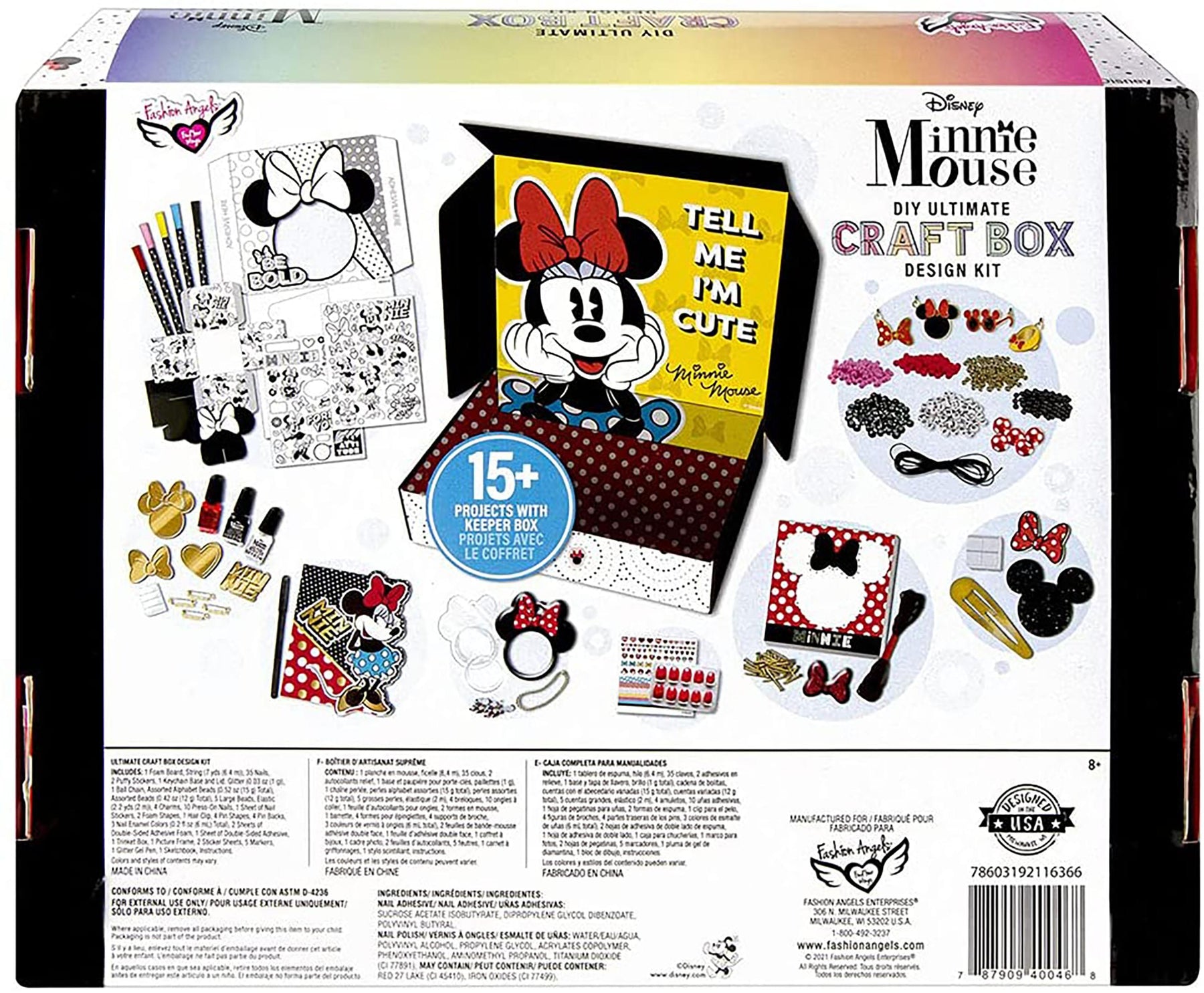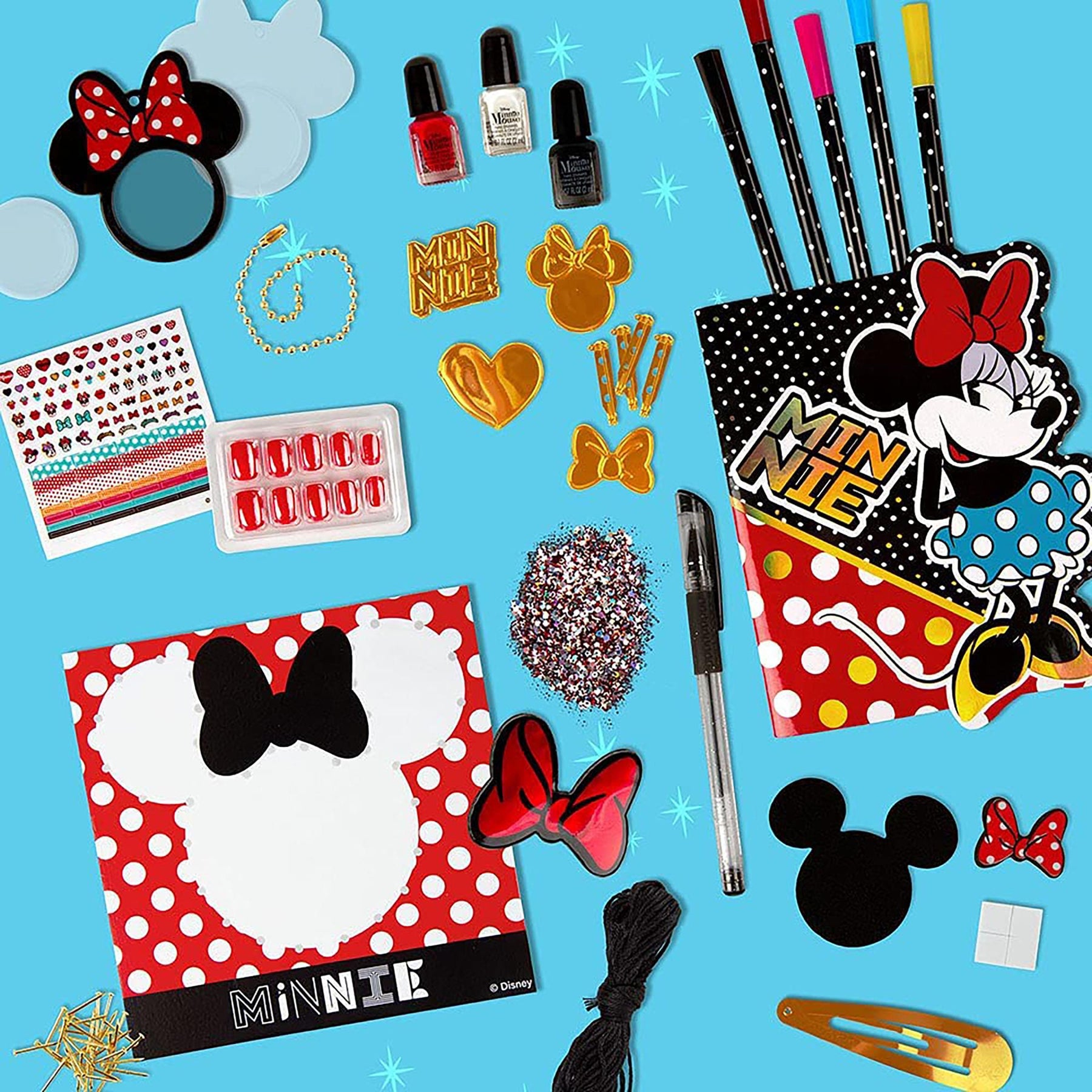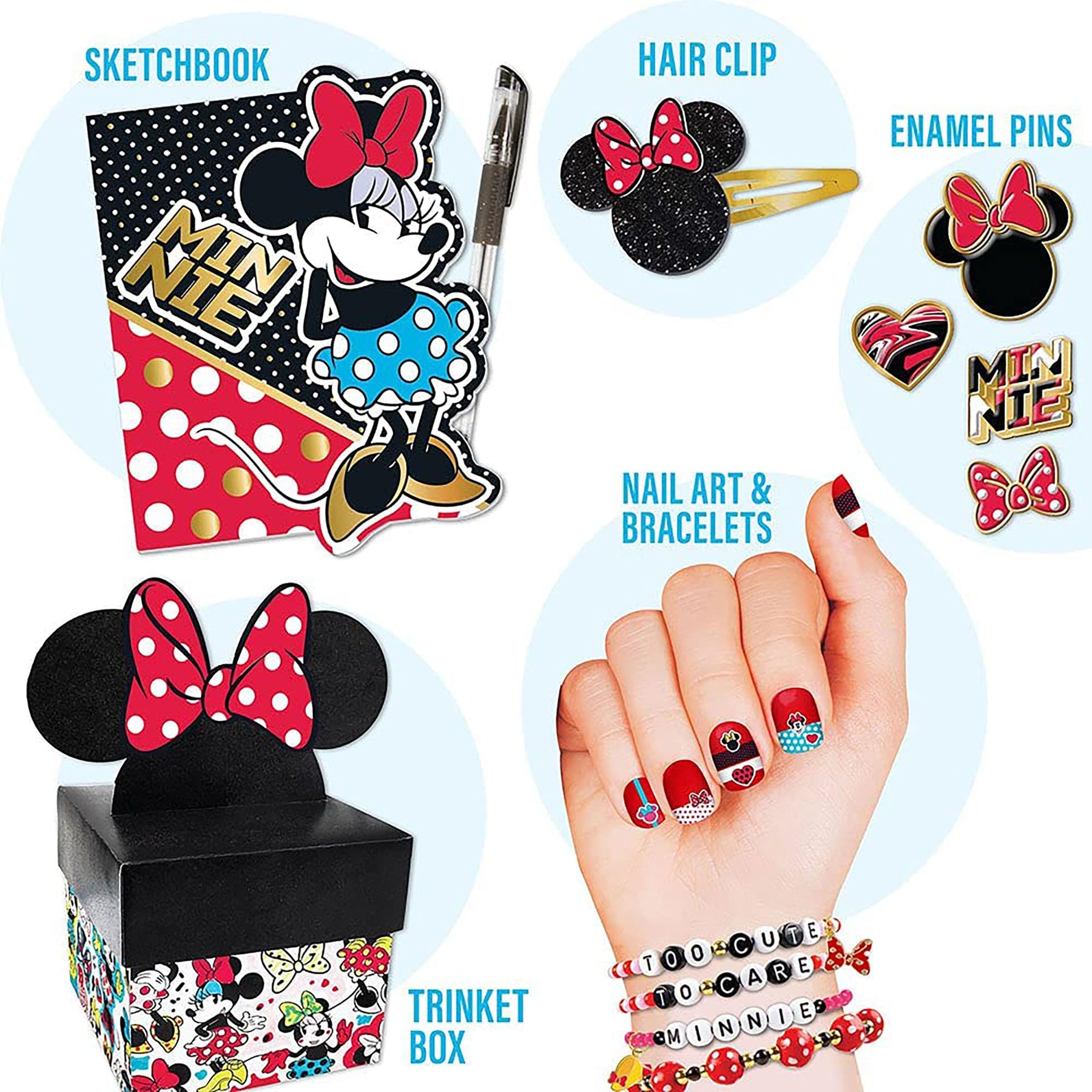 Disney Minnie Mouse Fashion Angels DIY Ultimate Craft Box
JAM PACKED WITH CRAFTS: Nurture and inspire new hobbies, skills, and interests with over 30 arts and crafts projects to instill life long enjoyment. Comes with a cute portable craft box for tweens and girls to color, decorate, and collect Minnie Mouse and Disney treasures.
LEARN A NEW HOBBY: Filled with over 30 arts and crafts projects for tween girls to learn, experiment, create, design, beautify, draw, and discover their inner artist, fashionista, designer, and leader.
NO BOUNDARIES TO CREATIVITY: Creativity and fun has no limits with the Minnie Mouse DIY Ultimate Craft Box. Create personalized bracelets, adorable string art, stylish nail art, Disney badges, customized journals, colorful drawings, and more.
INCLUDES: Easy to follow instructions, 30+ projects to make, and premium quality art supplies. Sustainably packaged in a Keeper Box.
This creative Disney Minnie Mouse box with arts and crafts for tween girls and kids will inspire and entertain curious minds and stylish personalities for the entire day, week, and weekend. Say goodbye to screens and say hello to healthy happy arts and crafts activities. Make birthdays, holidays, and parties magical with Disney Minnie Mouse-inspired arts and crafts for tween girls and jewelry crafts for girls. Minnie supplies and collectibles come safely stored in a gorgeously designed portable keeper box ready to go anytime. Officially licensed. Produced by Fashion Angels.