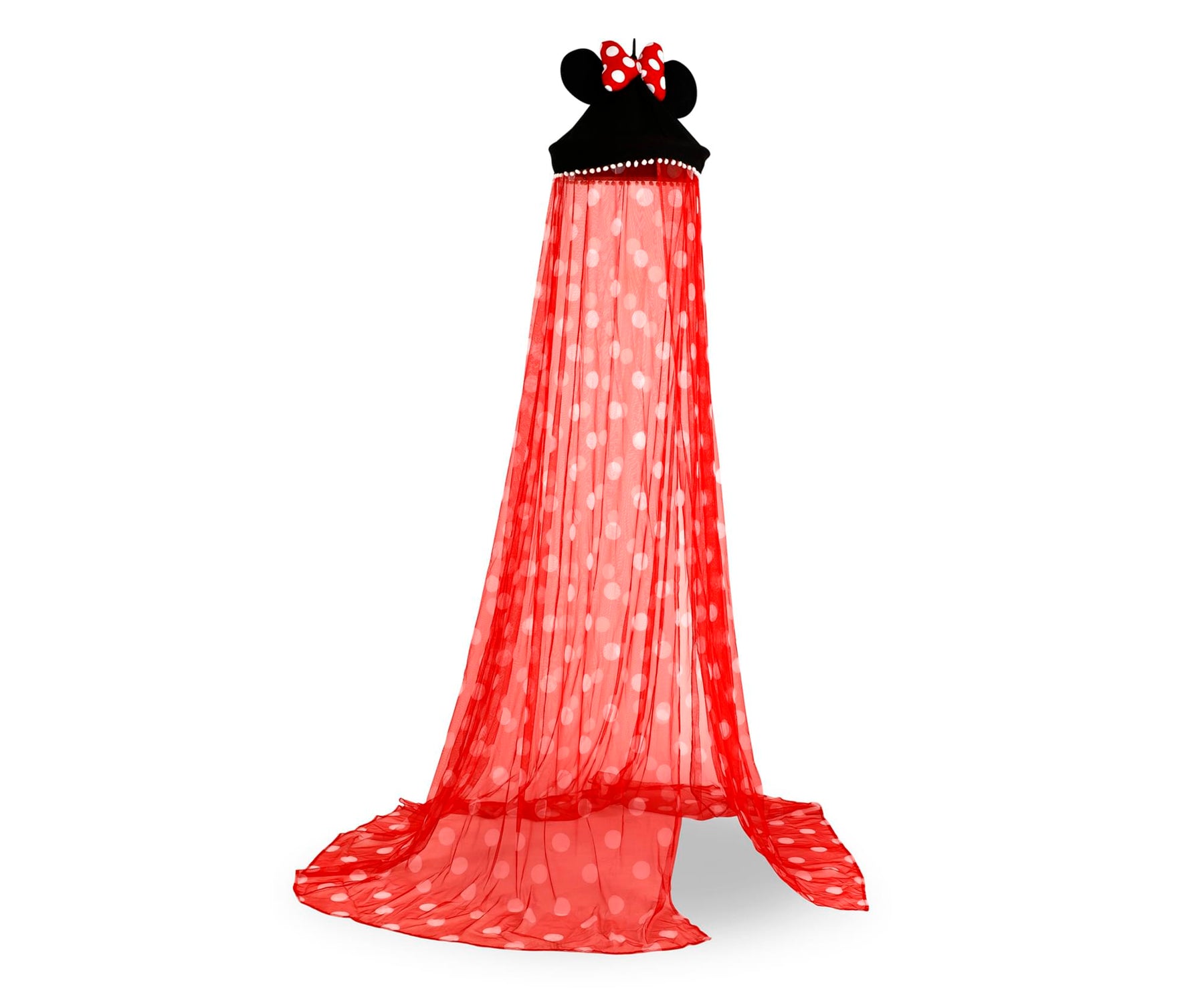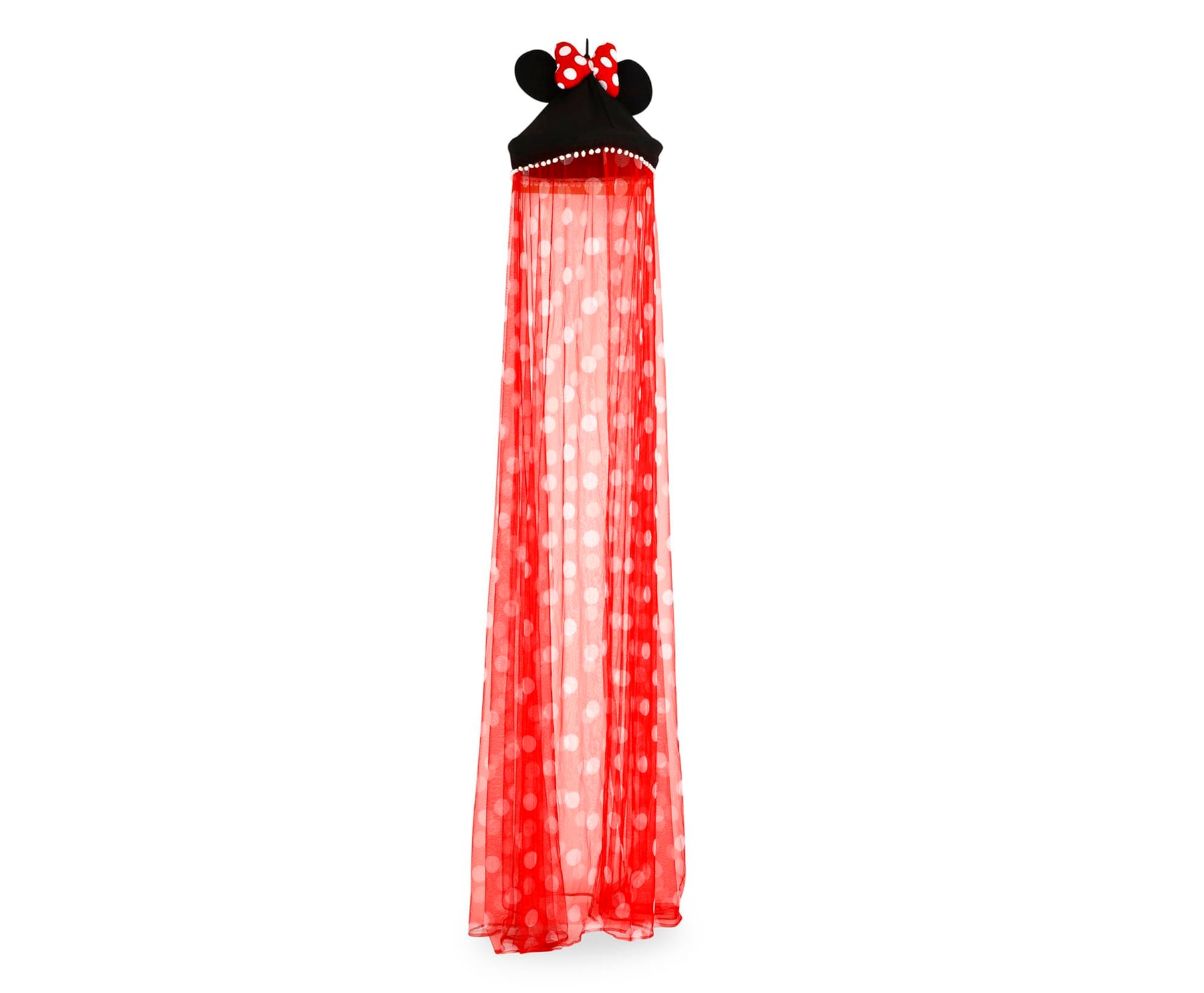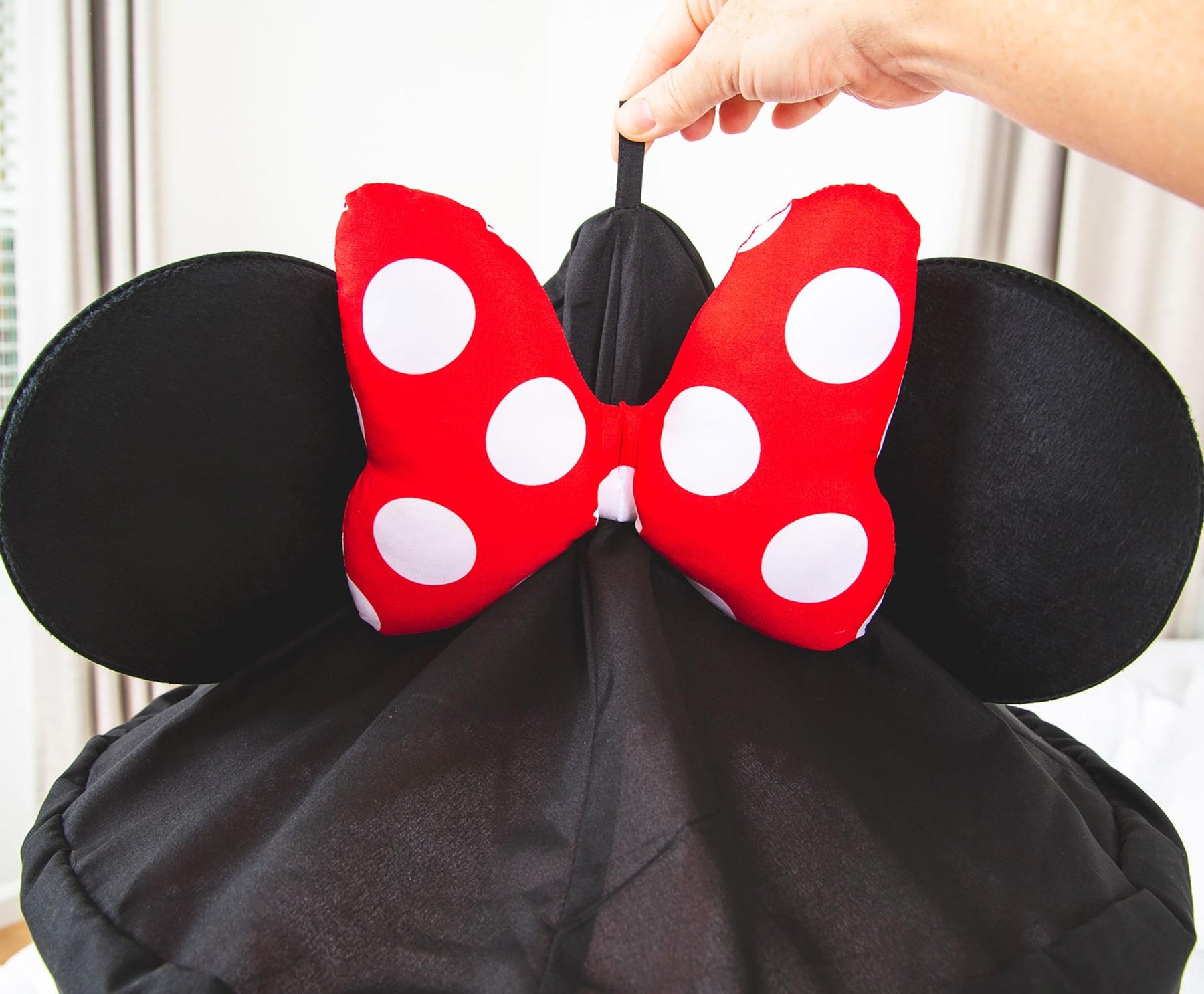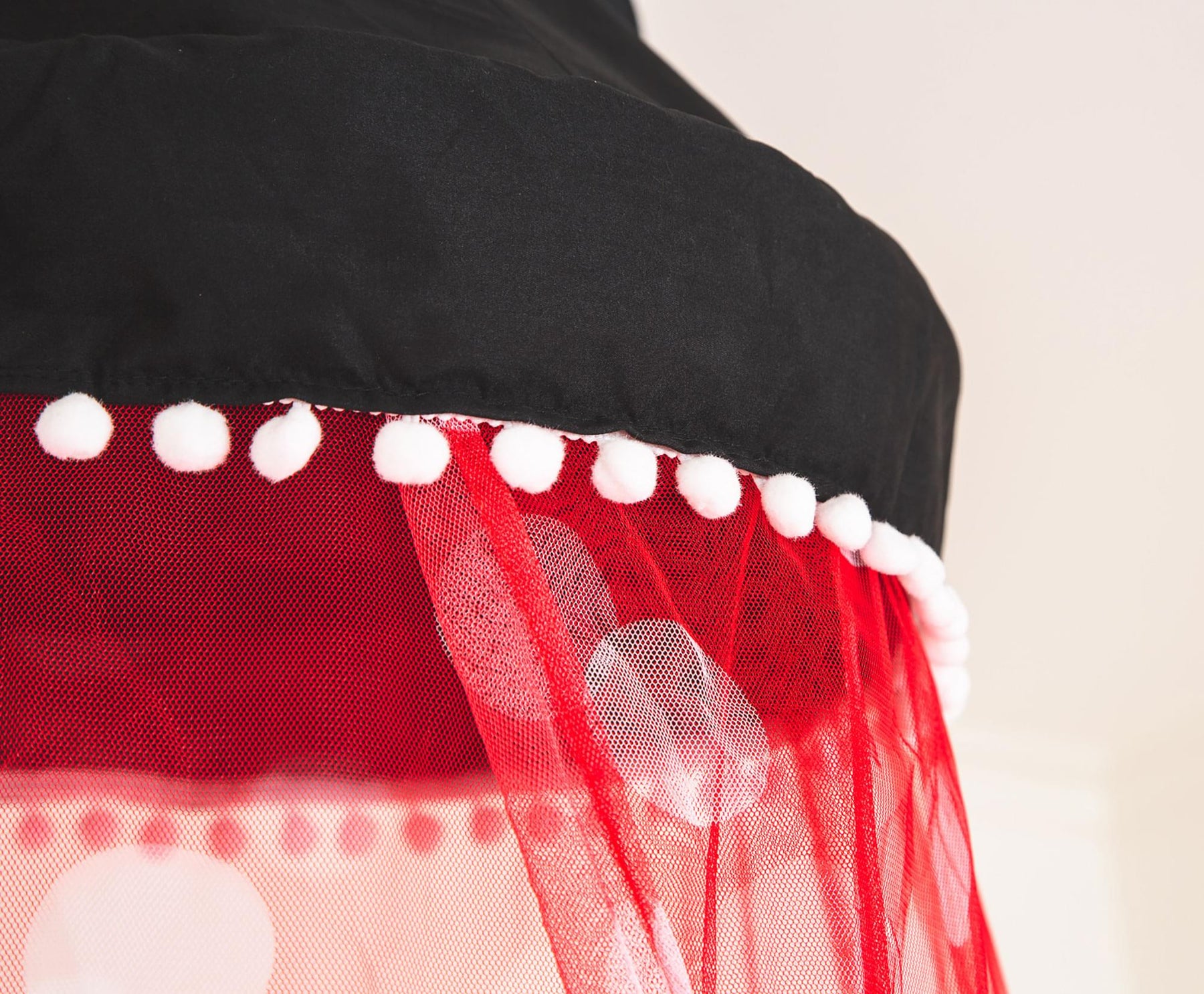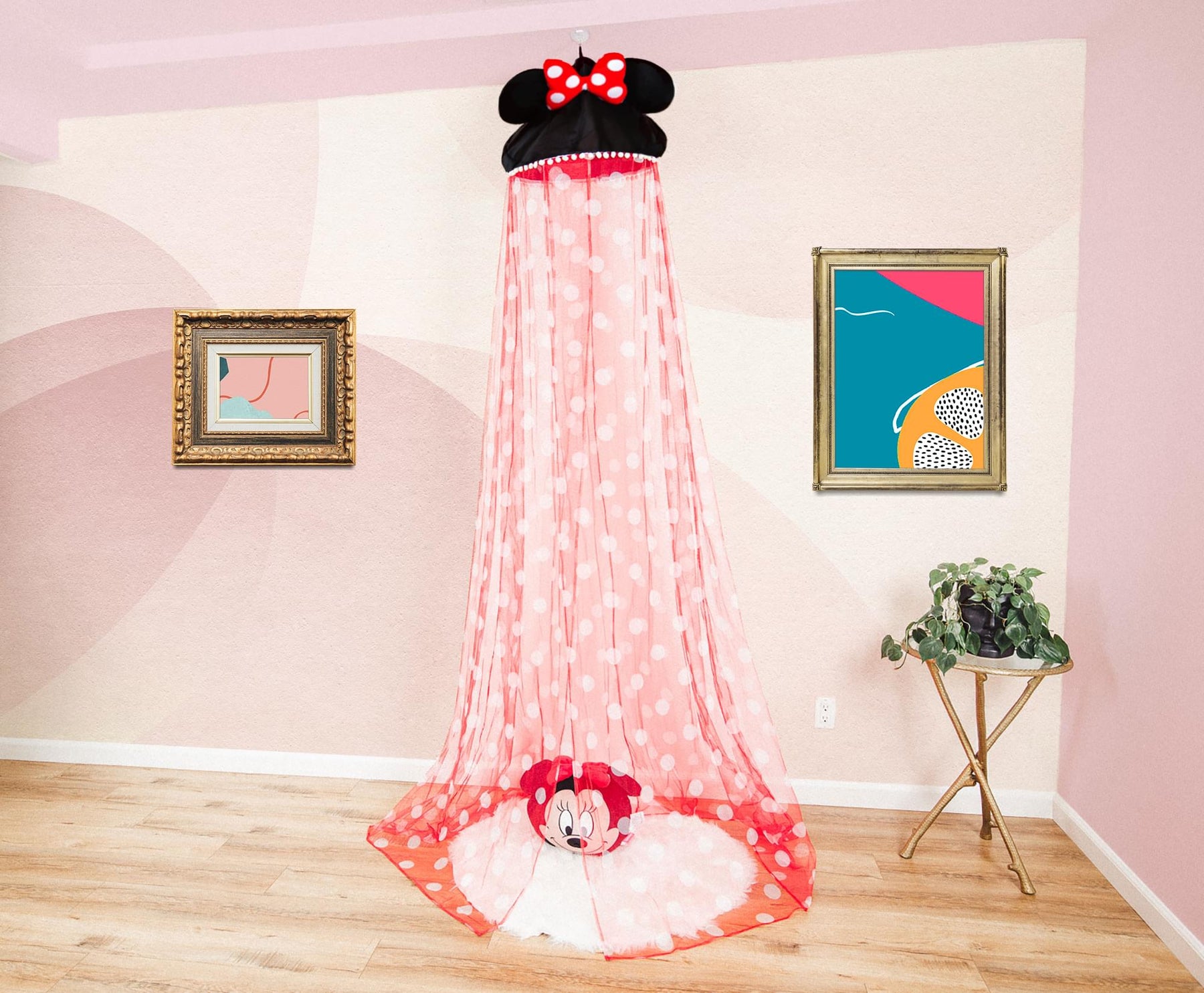 Disney Minnie Mouse Ceiling Bed Canopy | Hanging Curtain Netting
Disney Magic At Home: Children can surround themselves in a world of imagination with this sheer bed canopy featuring Minnie Mouse. This decorative curtain creates a safe space to encourage independent play.
Whimsical Character Style: Design of the top base features Minnie Mouse's ears with her signature bow. Attached curtain netting hangs from the ceiling to cover the bed in red and white polka dot tulle.
Made From Quality Materials: Designed to create a decorative space, the canopy curtain is crafted from 100% polyester. This sizable bed canopy measures approximately 100 x 180 inches, with plastic frame to maintain shape.
Private Canopy Shelter: This indoor bed canopy is simple to hang up in kids' bedrooms, playrooms, game rooms, and a variety of other spaces. Accommodates young children and stimulates their imagination.
Fun Disney Room Essentials: Bring some style and character to your space with this officially licensed Minnie Mouse Bed Canopy Curtain. This decorative drape is perfect for Disney fans ages 6+ and up.
KIDS ROOM ESSENTIALS THAT WILL HAVE YOU SAYING, "OH, BOY!"
If Minnie's cute style is a favorite in your house, bring in this Disney Minnie Mouse Bed Canopy to add a bold pop of color. With her signature polka dots and bow, this elegant canopy curtain looks great hanging in a nursery, a kid's room, or play space.
WHERE DISNEY FANDOM MEETS DECORATIVE HOME DECOR
This bed canopy with Minnie Mouse's ears on top can even designate a special spot for the birthday girl or boy, doing double duty as decoration and gift. Great for social media snaps, all your friends will say your style is spot on. Enjoy cuteness overload with this officially licensed Minnie Mouse Bed Canopy Curtain inspired by the popular Disney icon.