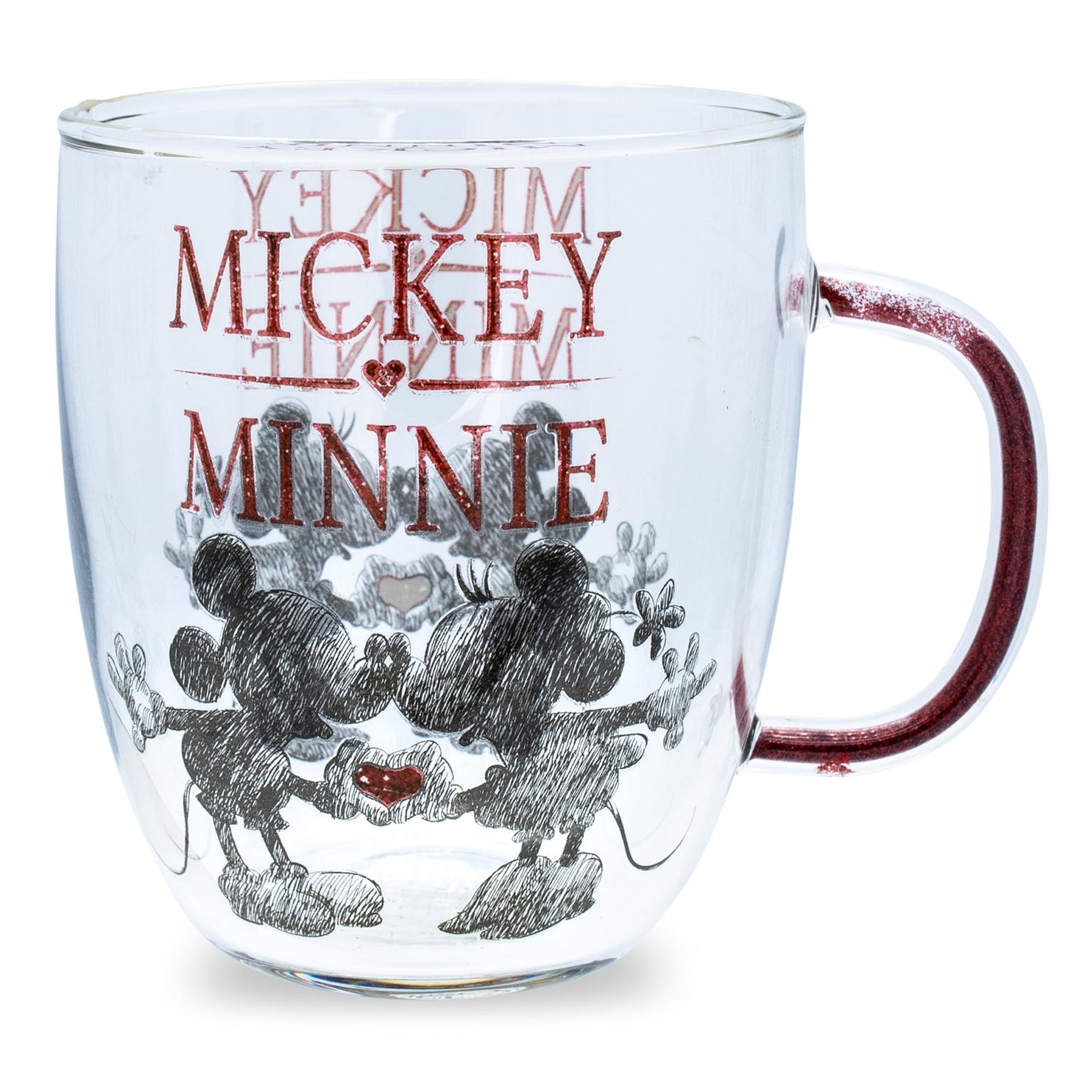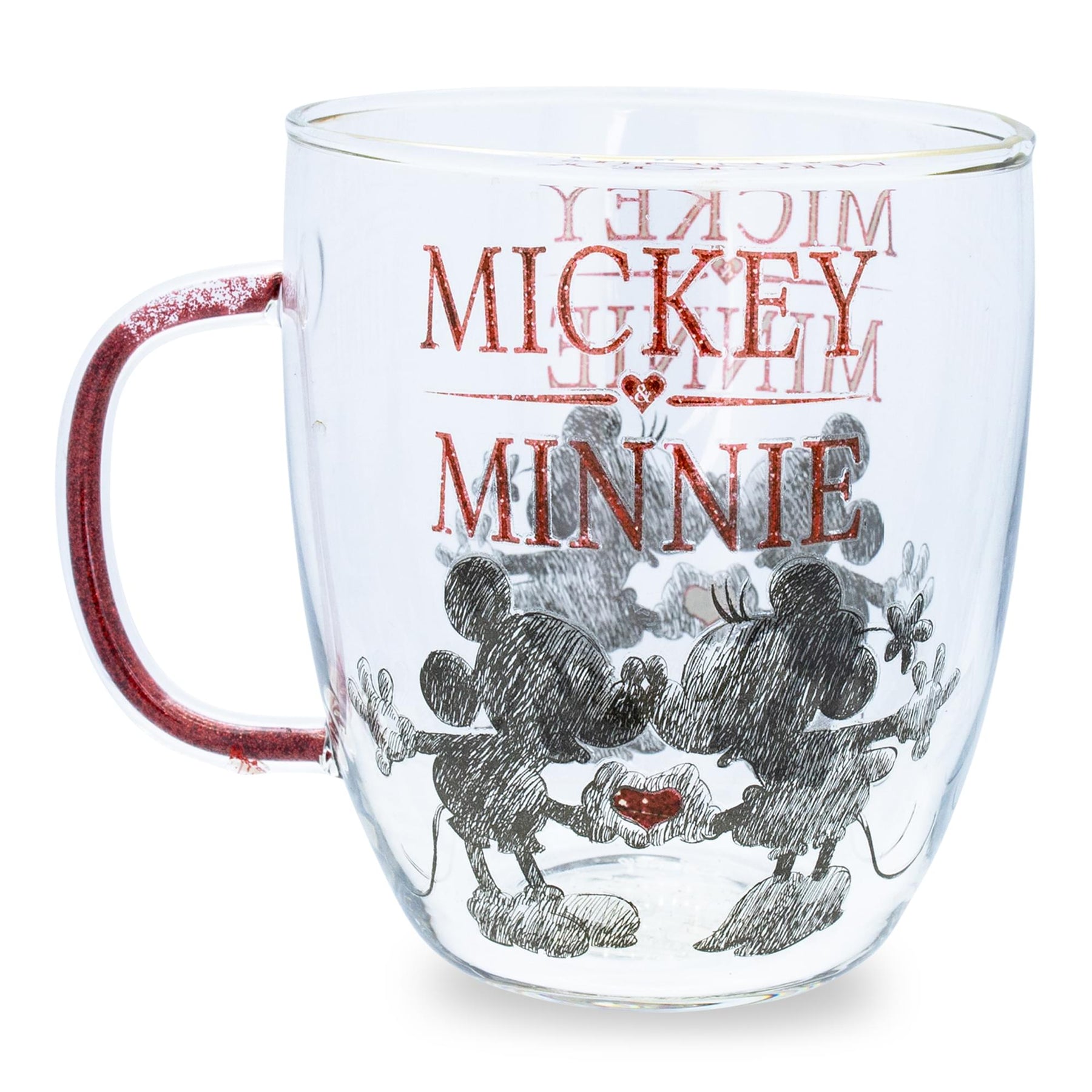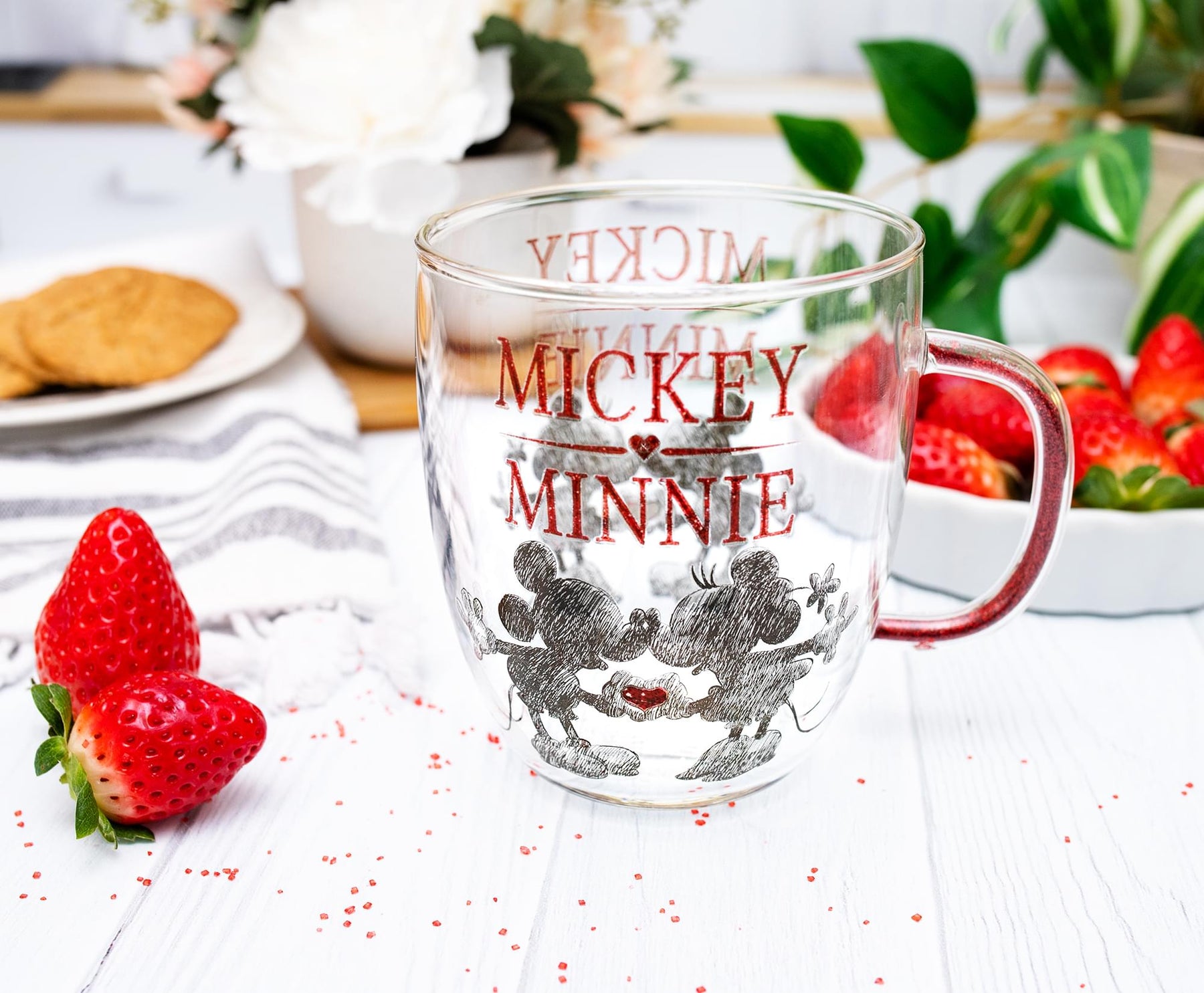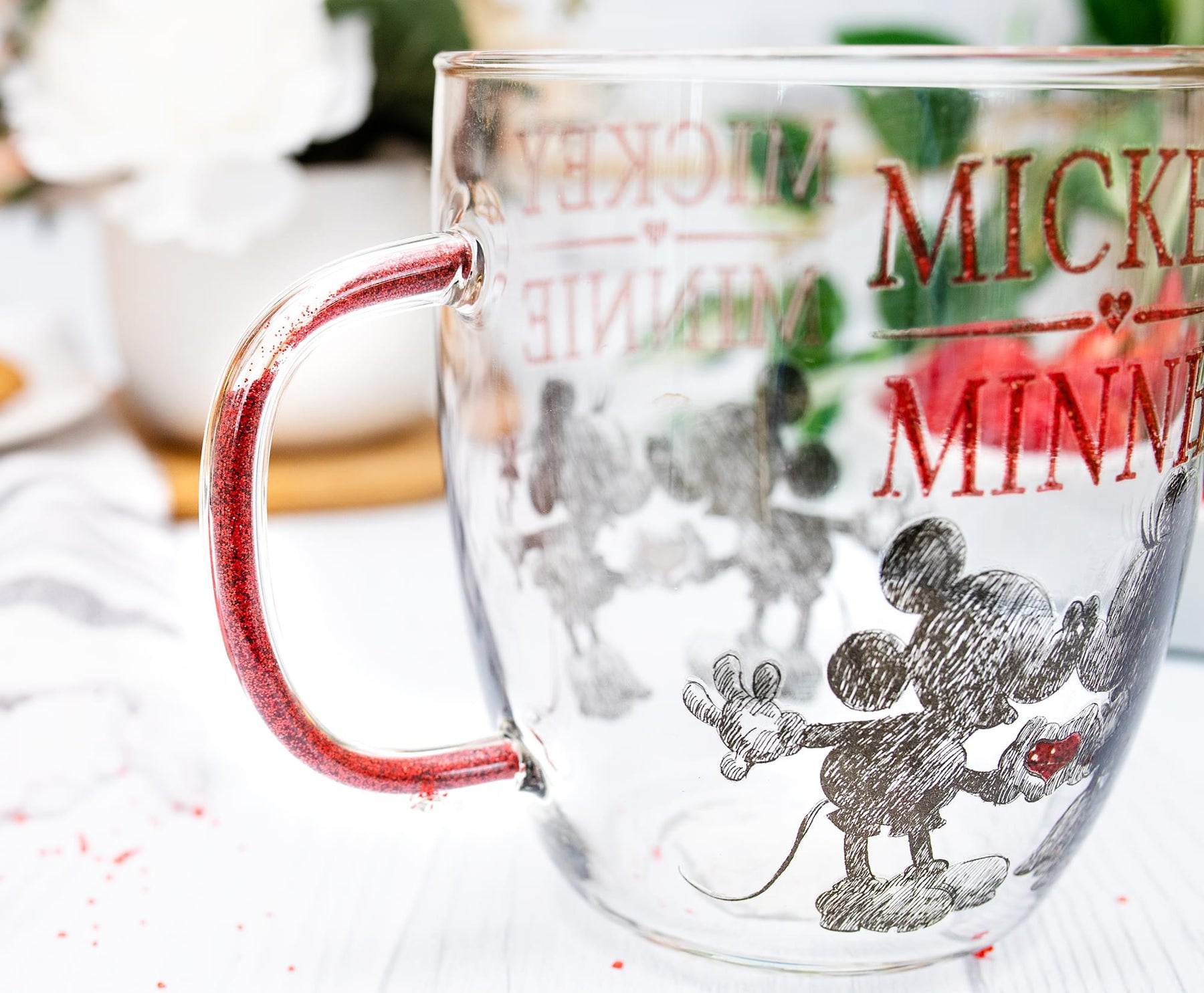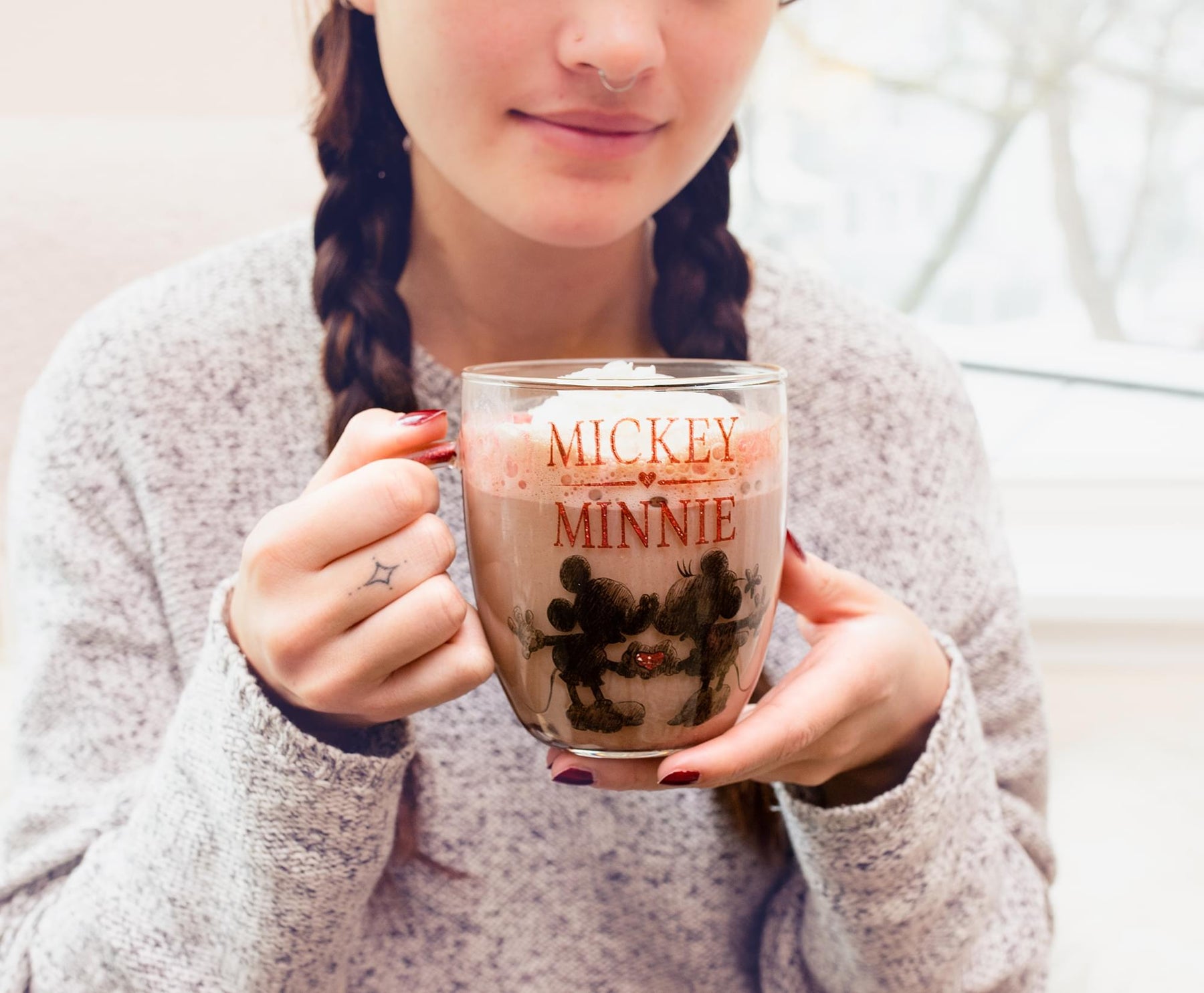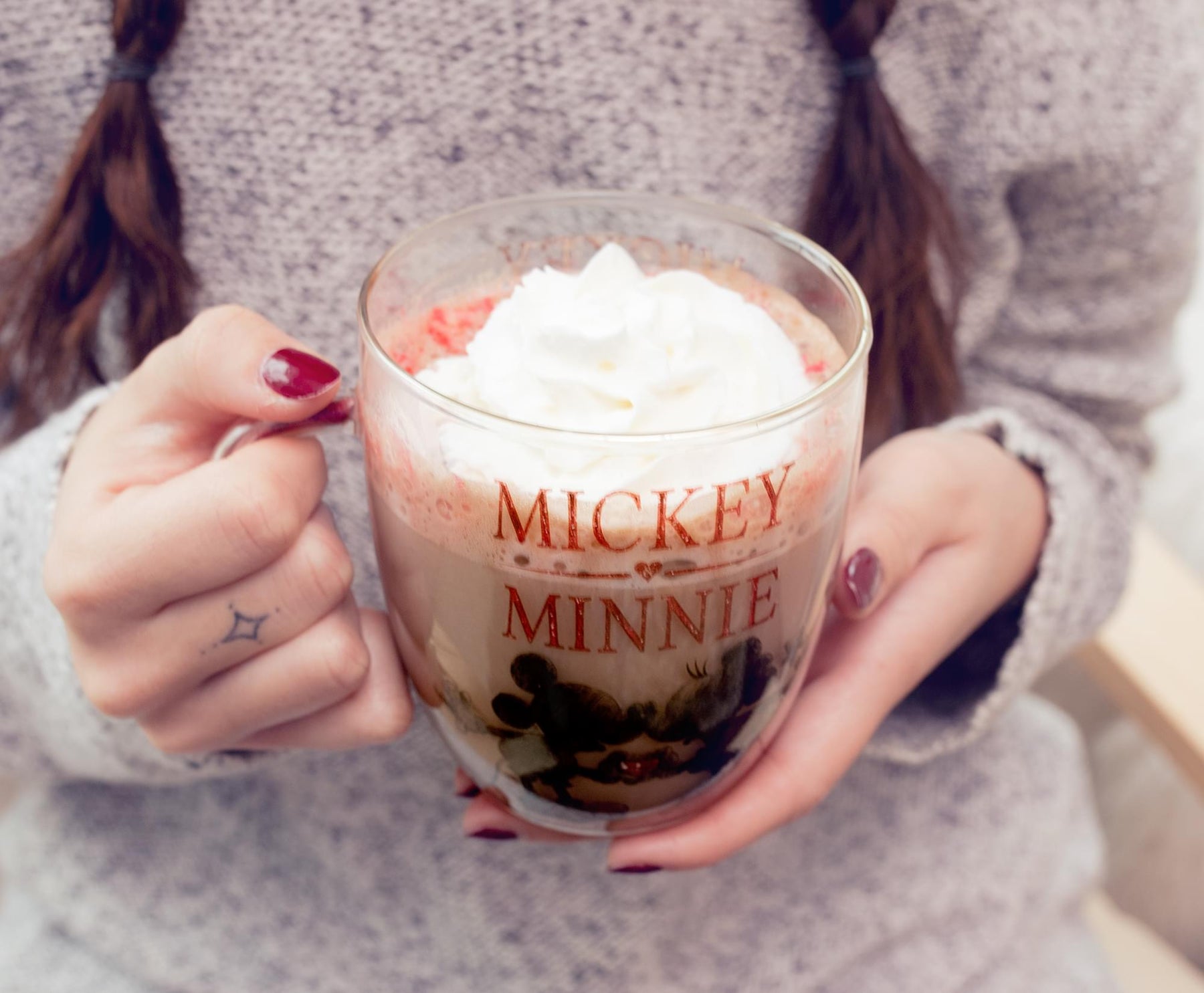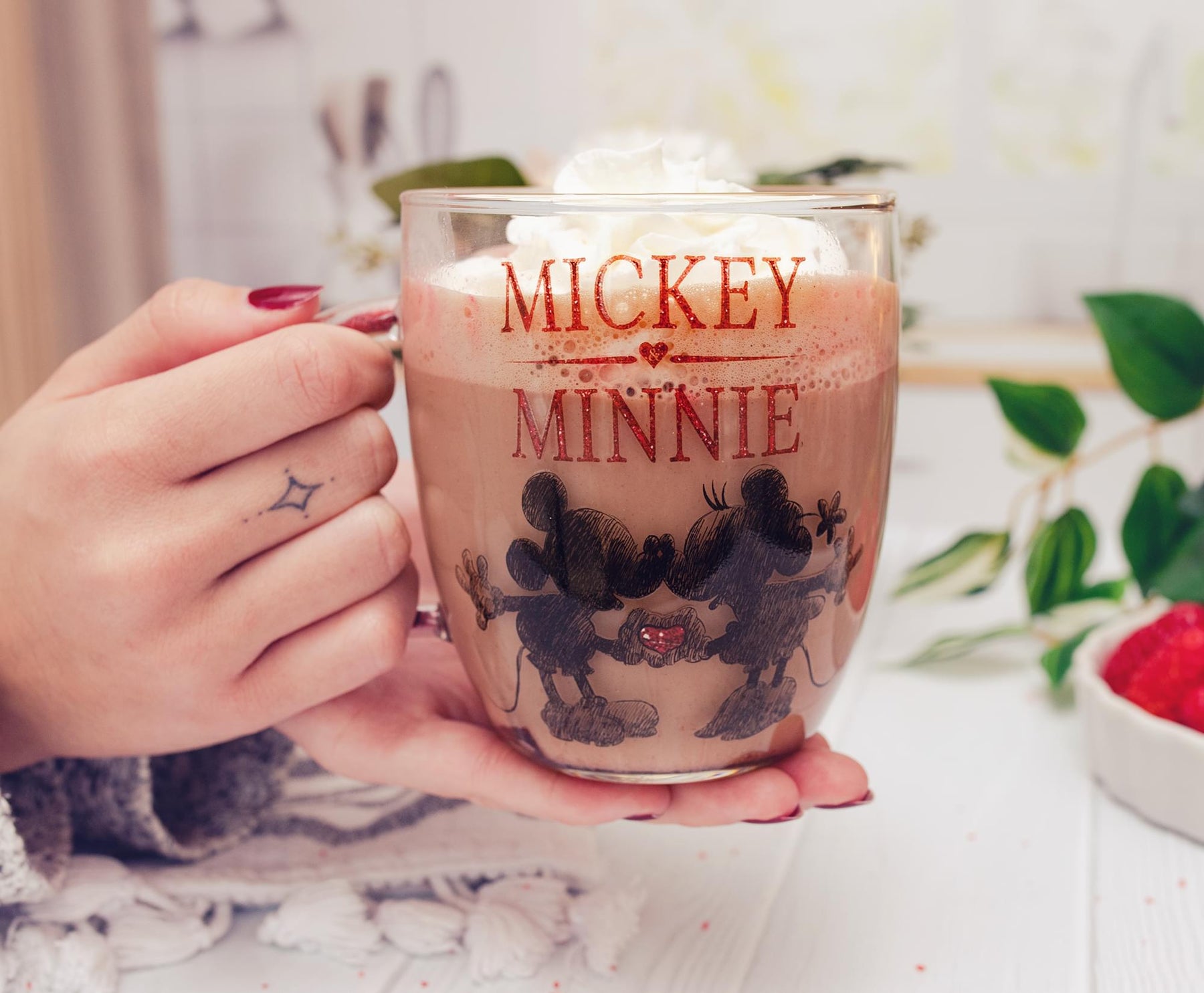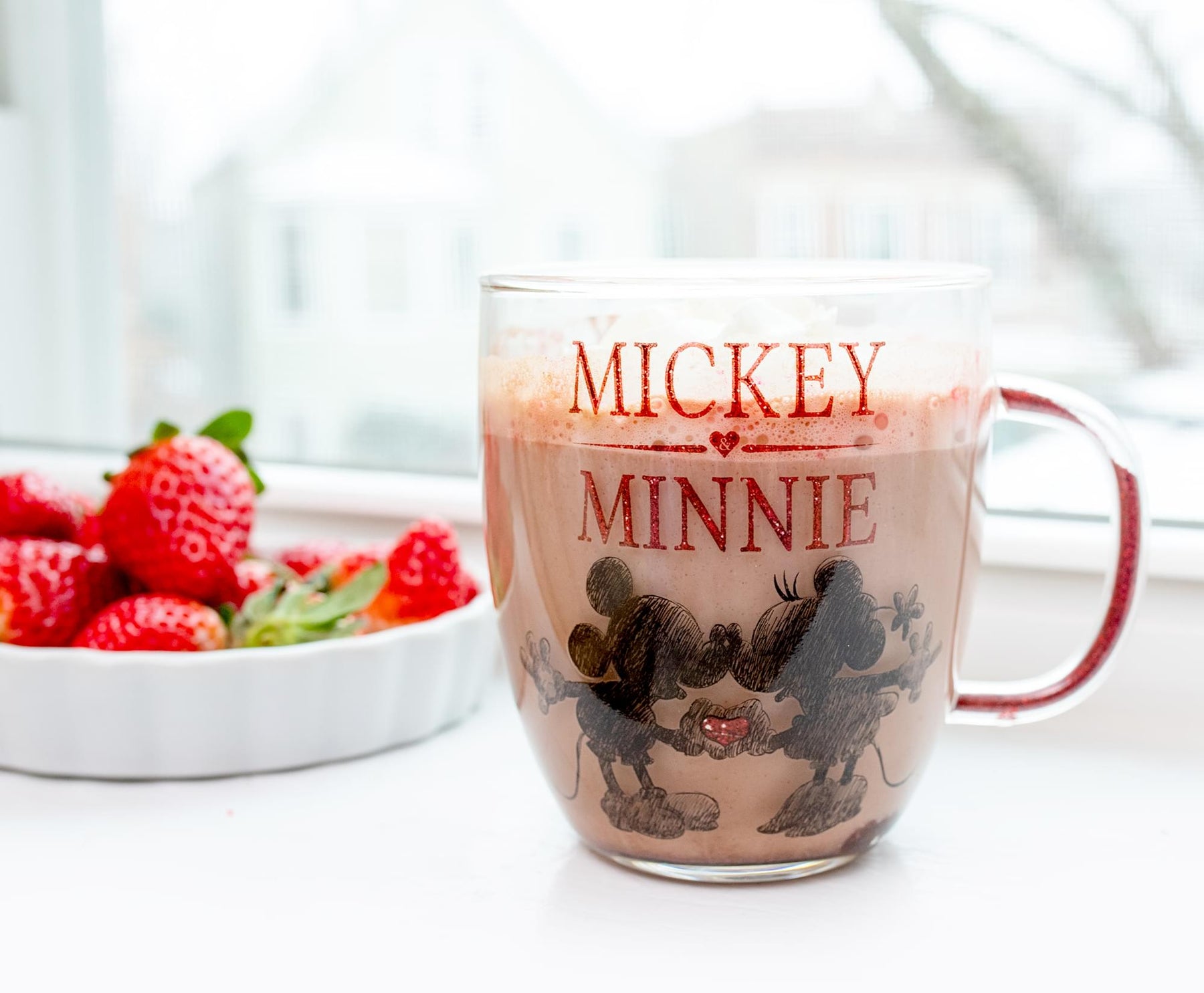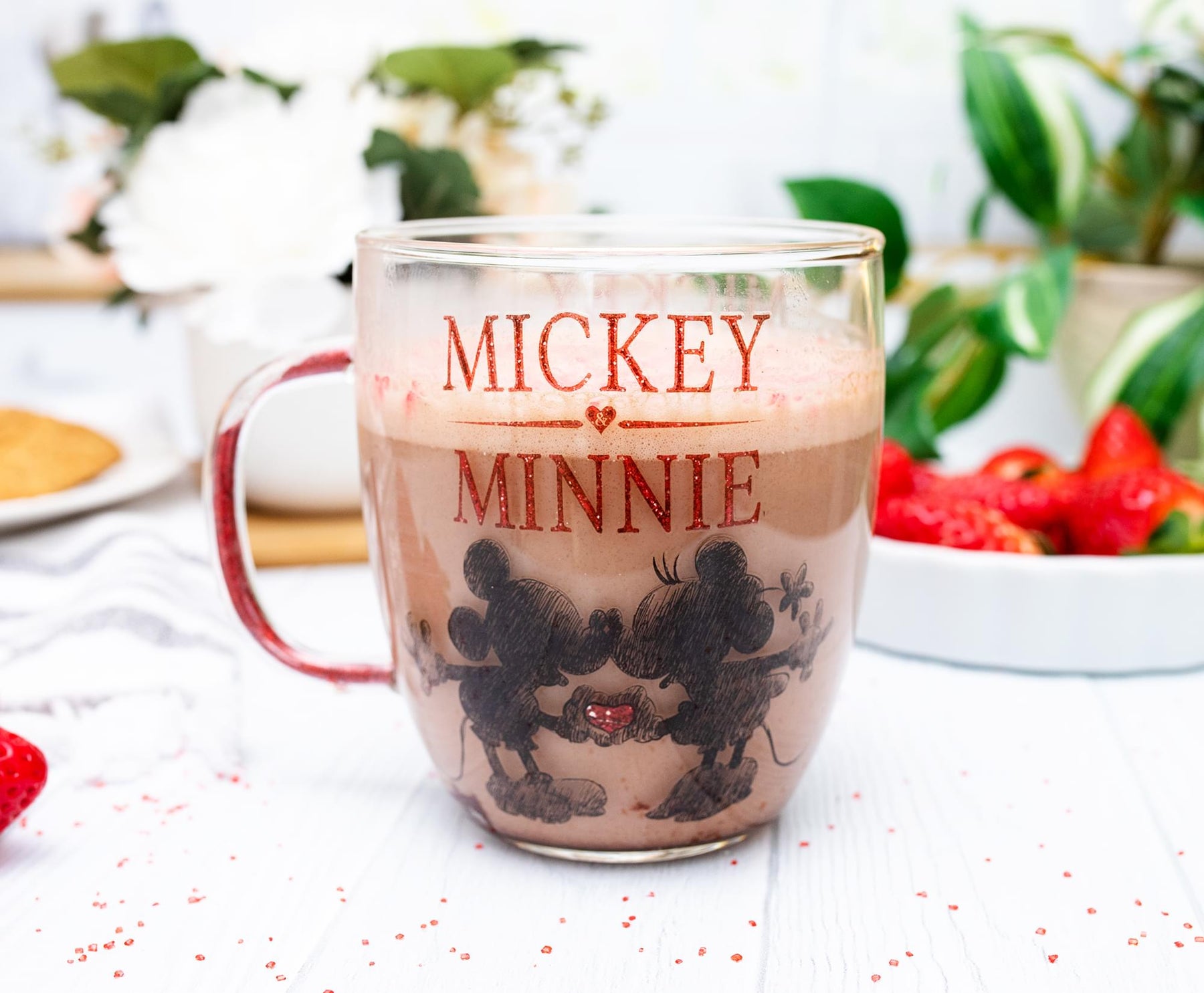 Disney Minnie And Mickey Mouse Glass Mug With Glitter Handle | Holds 14 Ounces
LONG-LASTING LOVE: Bring some Disney romance into your day with this exclusive glass mug that's glittering with love. Never far from your heart, Mickey and Minnie share a smooch on this charming coffee cup that truly sparkles.
LUCKY I FOUND YOU: Disney's original sweethearts are together on this romantic design. The sketchbook style shows just how much they were drawn to each other, while the glittery red handle accents how they were meant to be.
THERE'S ALWAYS PLENTY TO SHARE: Every day can be full of romance with this glass coffee cup that holds up to 14 ounces of your favorite sweet beverages. For the best care, hand-wash only. Not suitable for dishwasher or microwave.
IT'S EVEN GOOF PROOF: Don't worry. You can feel free let Goofy borrow this glass mug. The durable, BPA-free construction is made to stand up to any shenanigans he gets himself into when Mickey and Minnie aren't looking.
OFFICIAL DISNEY COLLECTIBLE: Add some sparkle to your romance with this officially licensed glass coffee mug featuring Mickey and Minnie. Makes a great Valentine's Day or anniversary gift, or just as a way to show you think someone's swell.
ALL FOR THE LOVE OF A MOUSE
Celebrate a love so strong it positively sparkles with this glass mug celebrating Mickey and Minnie's long romance.
No one has a love story quite like these two. Mickey and Minnie have been together for over 100 years now, and these Disney sweeties are still going strong. Pretty neat and awfully sweet are brought together in this sparkling glass coffee mug. Dazzling with a stunning red glitter handle, it features the adorable mouse couple sharing a smooch.
Calling back to their animated roots, the design looks like it was drawn right onto the mug. The oh-so-charming design is enhanced by a heart formed by their hands, and shows their names in red floating above their heads.
IT'S ALWAYS A SWELL TIME WITH MICKEY AND MINNIE
Maybe he drives you plain crazy, or perhaps you're just waiting for her to call out with that sweet "Yoo-hoo!" Now you can share a sip with the one you put before all others using this adorable glass mug that dazzles with Mickey and Minnie Mouse.
Share in a romance truly sparkles with this officially licensed drinkware from your friends at Disney.
CARE INSTRUCTIONS
Hand-wash only
Not dishwasher safe
Not microwave safe