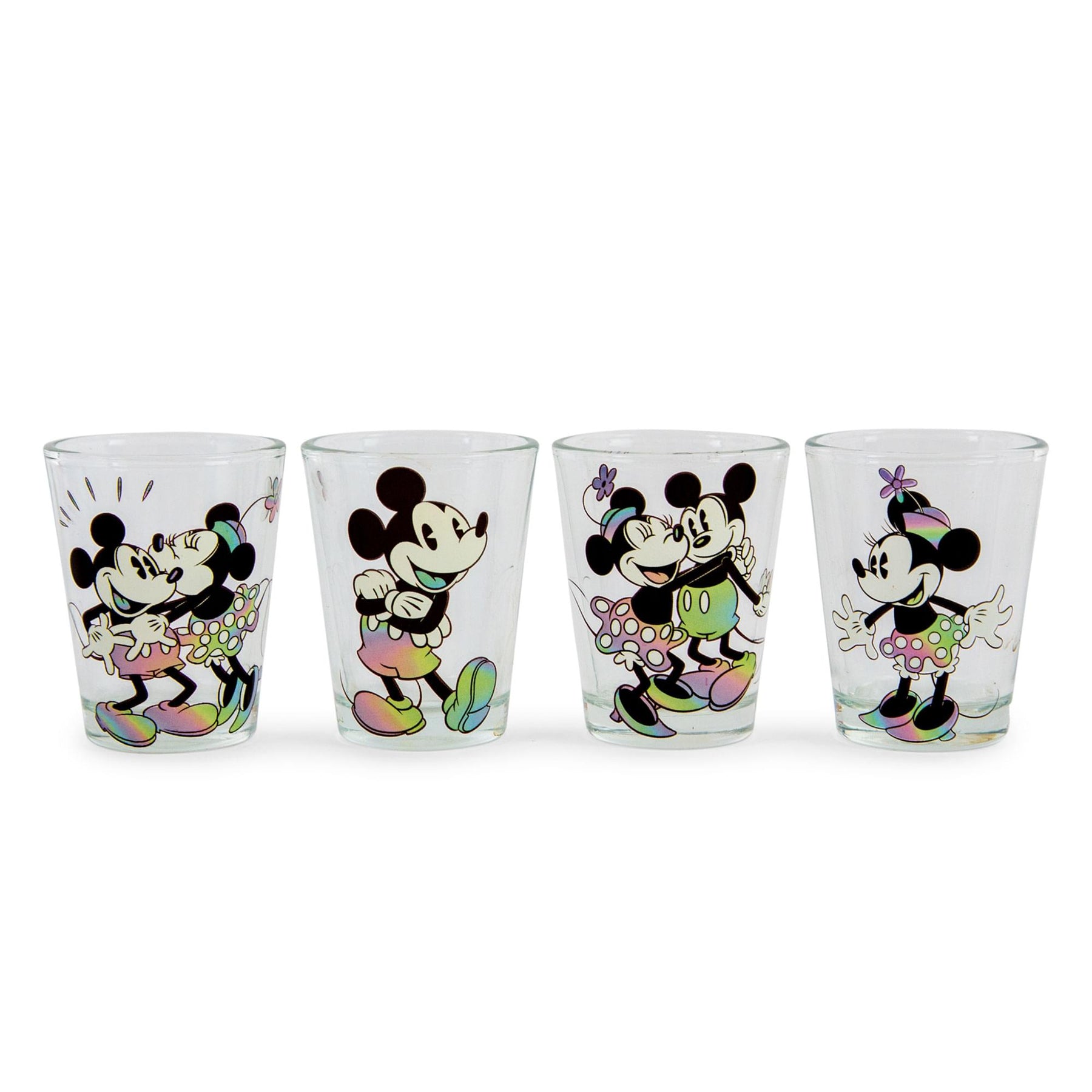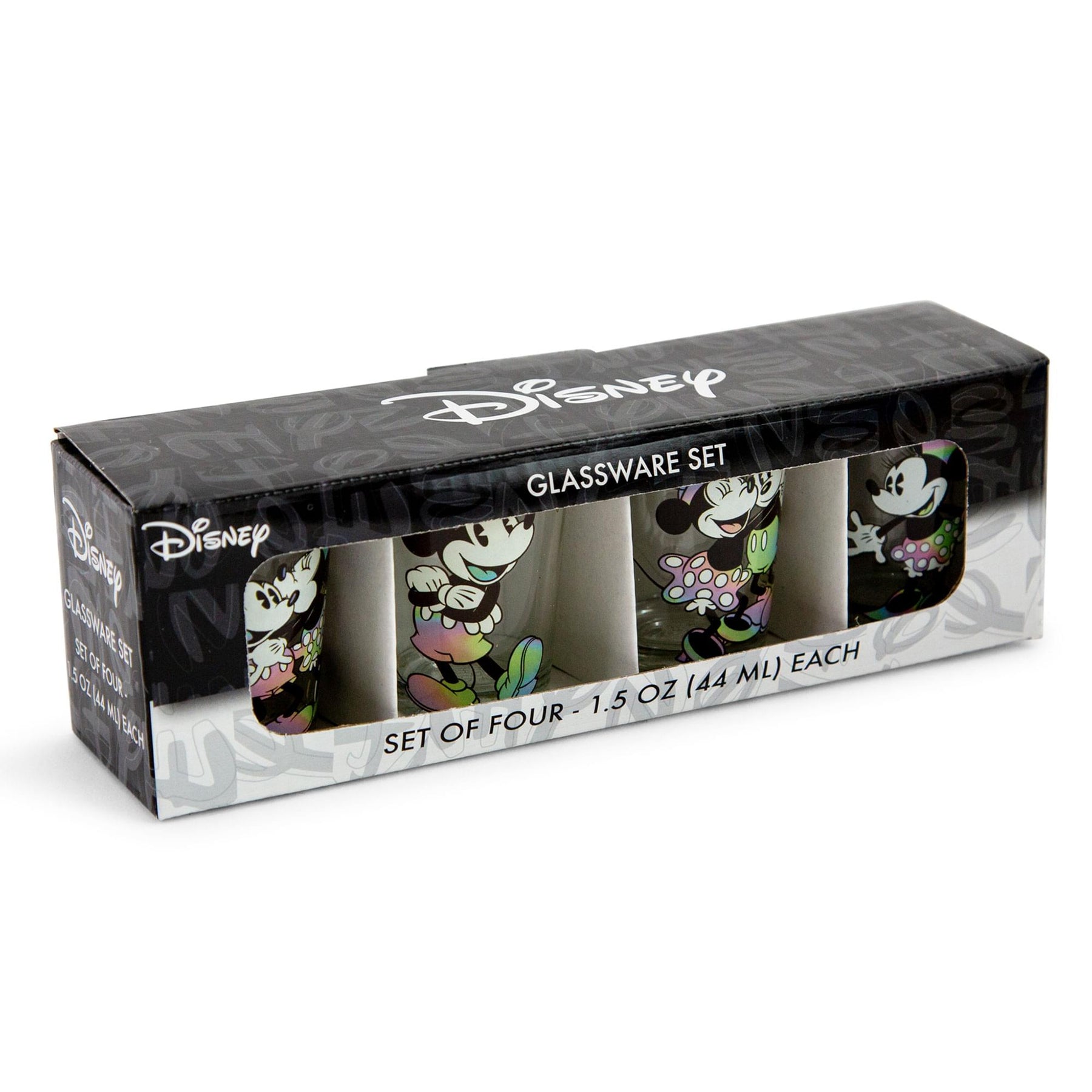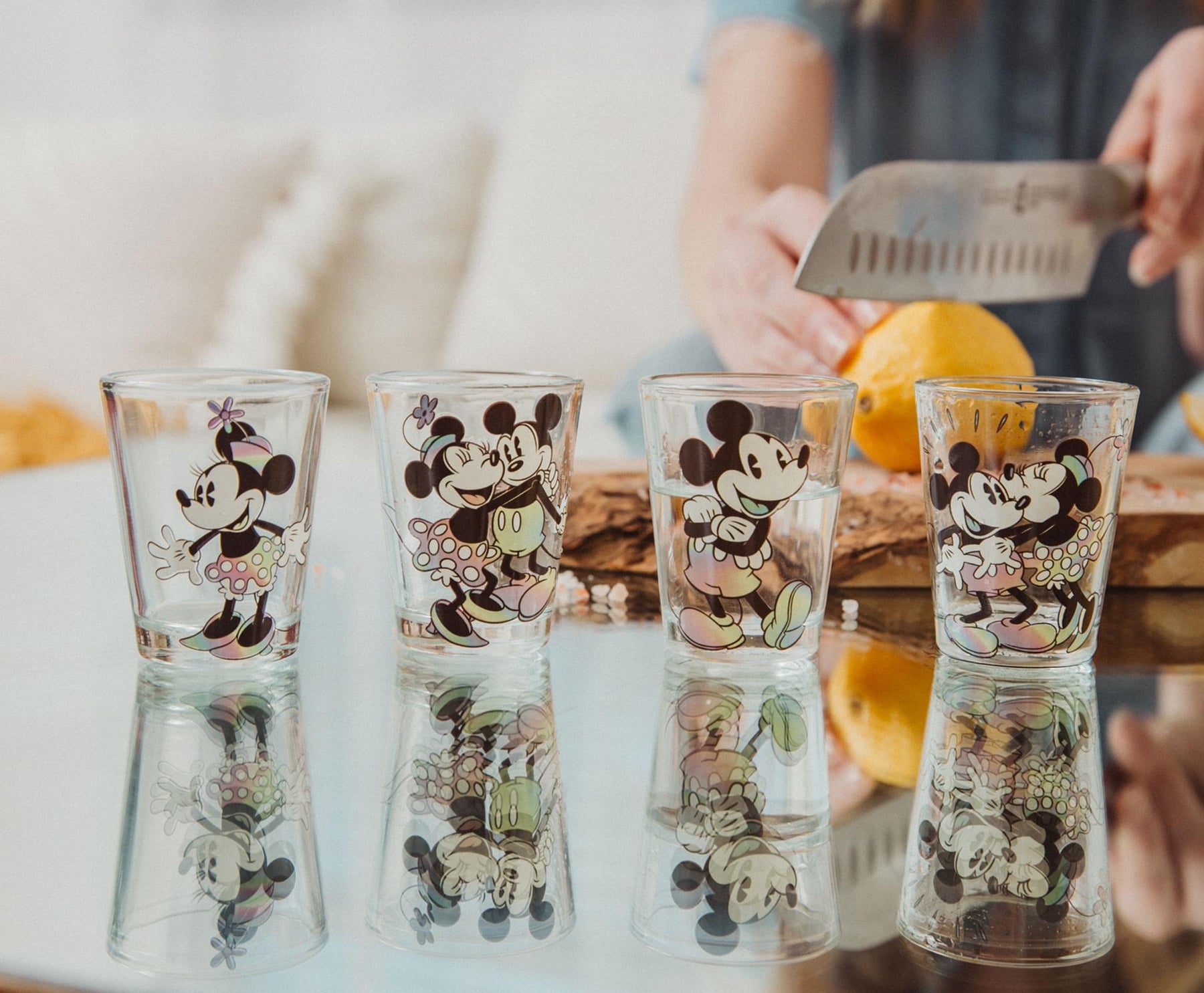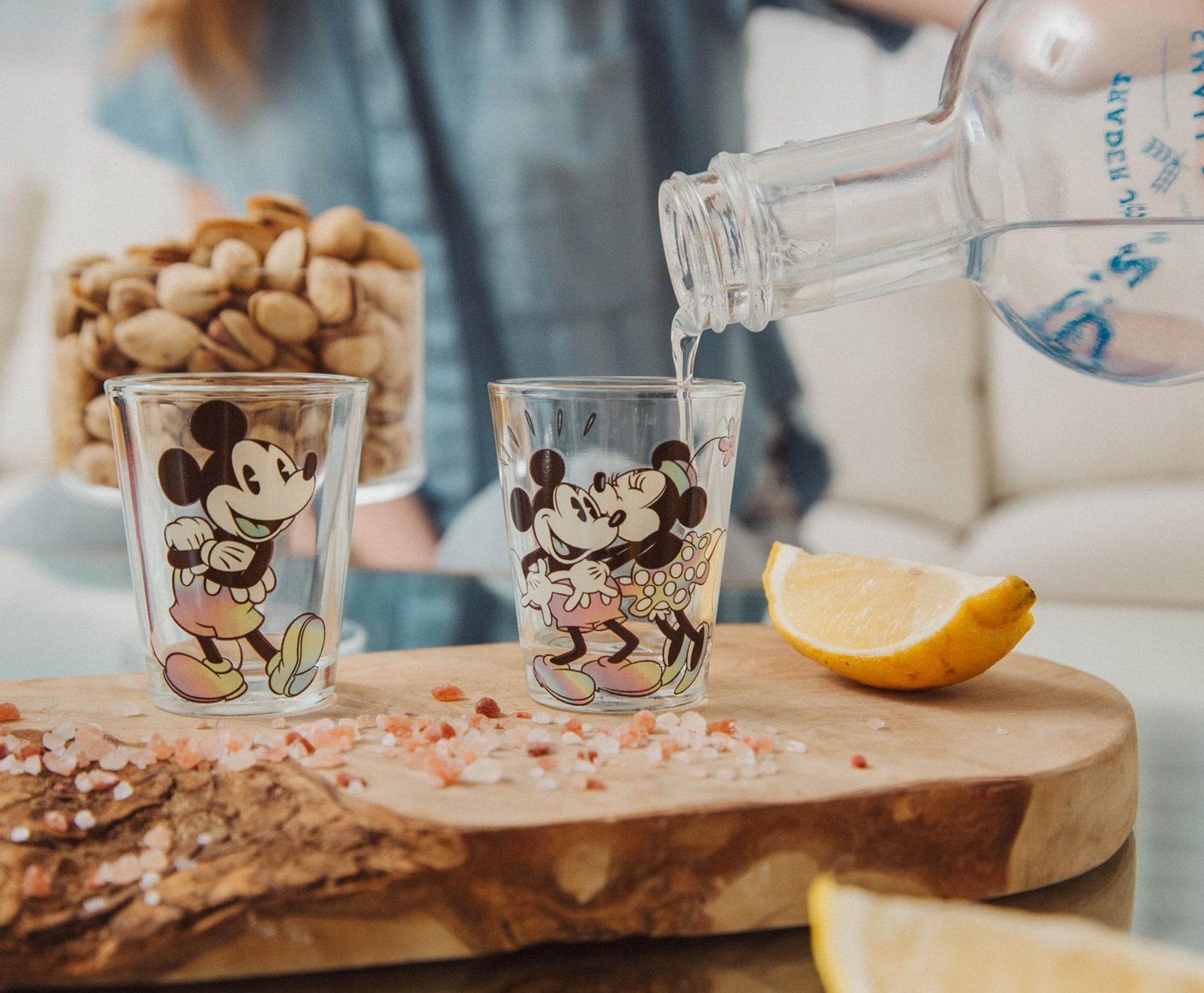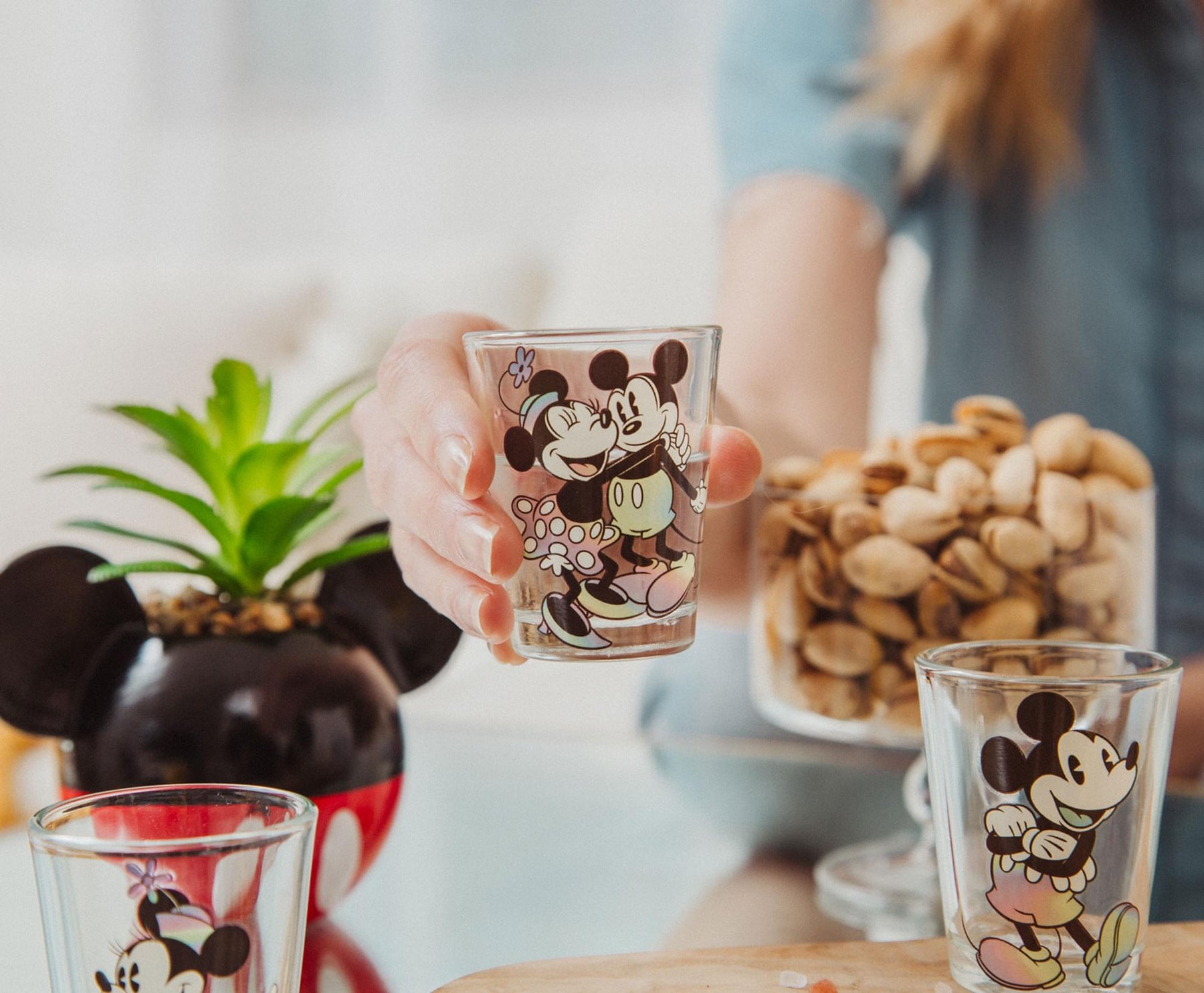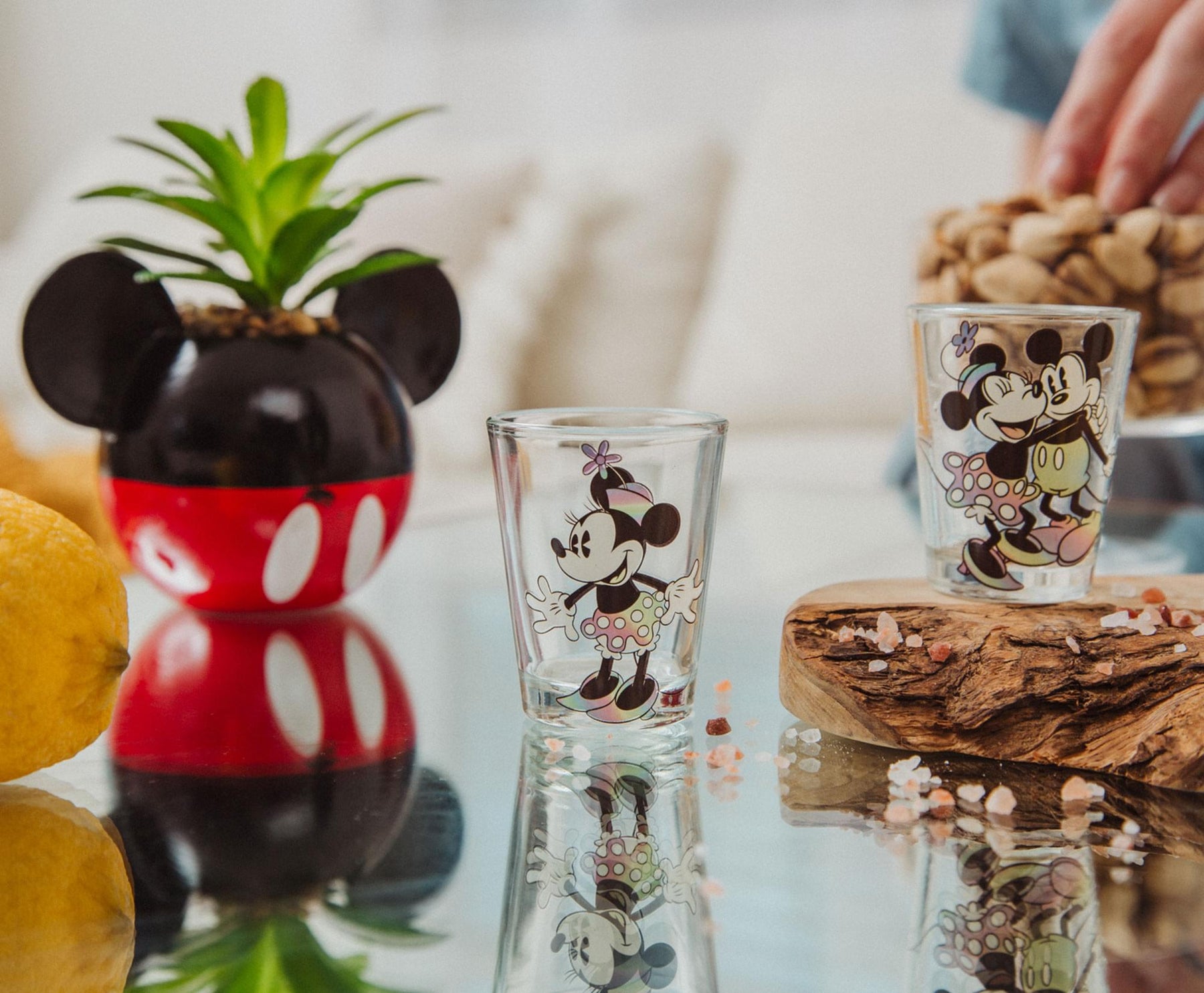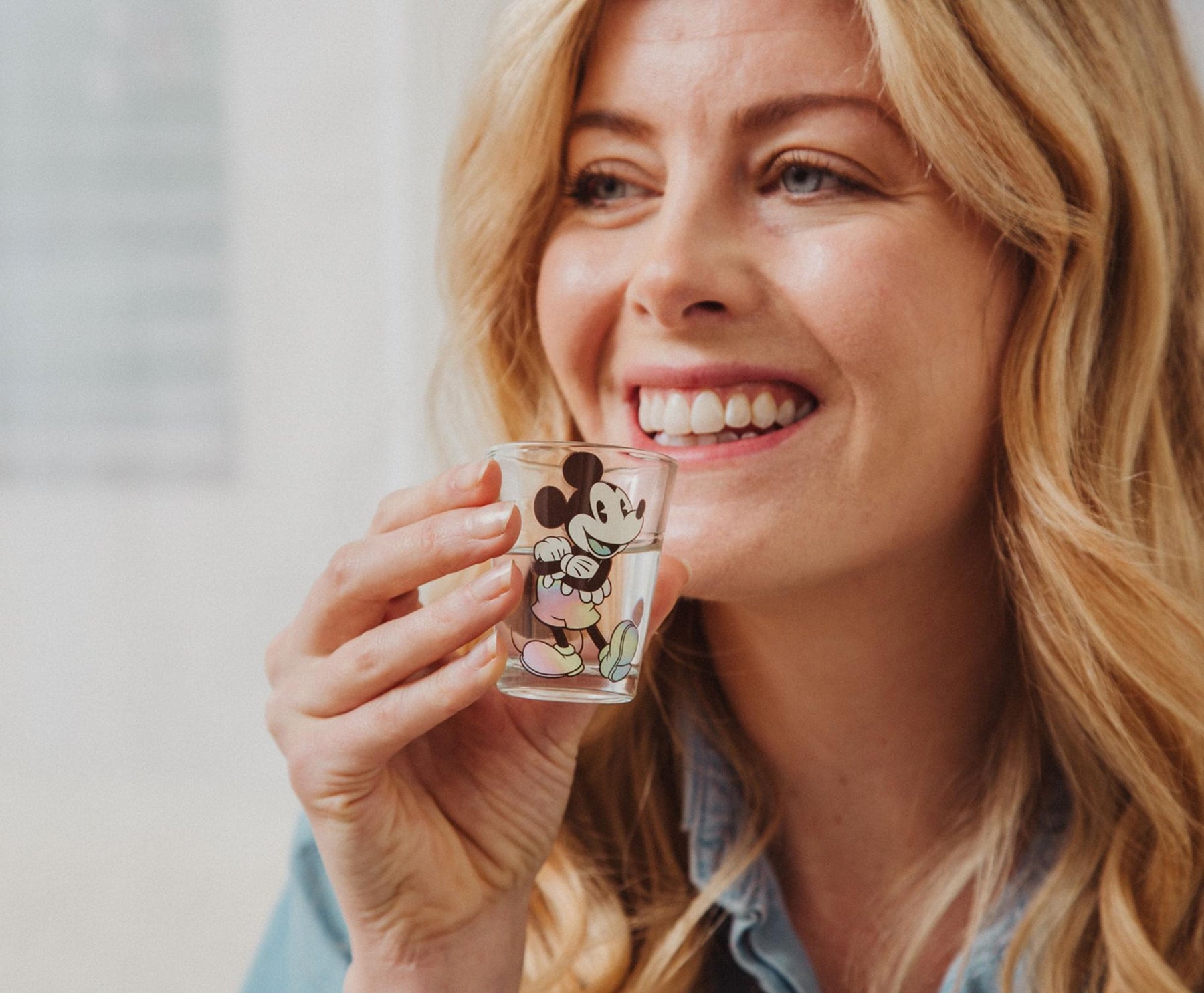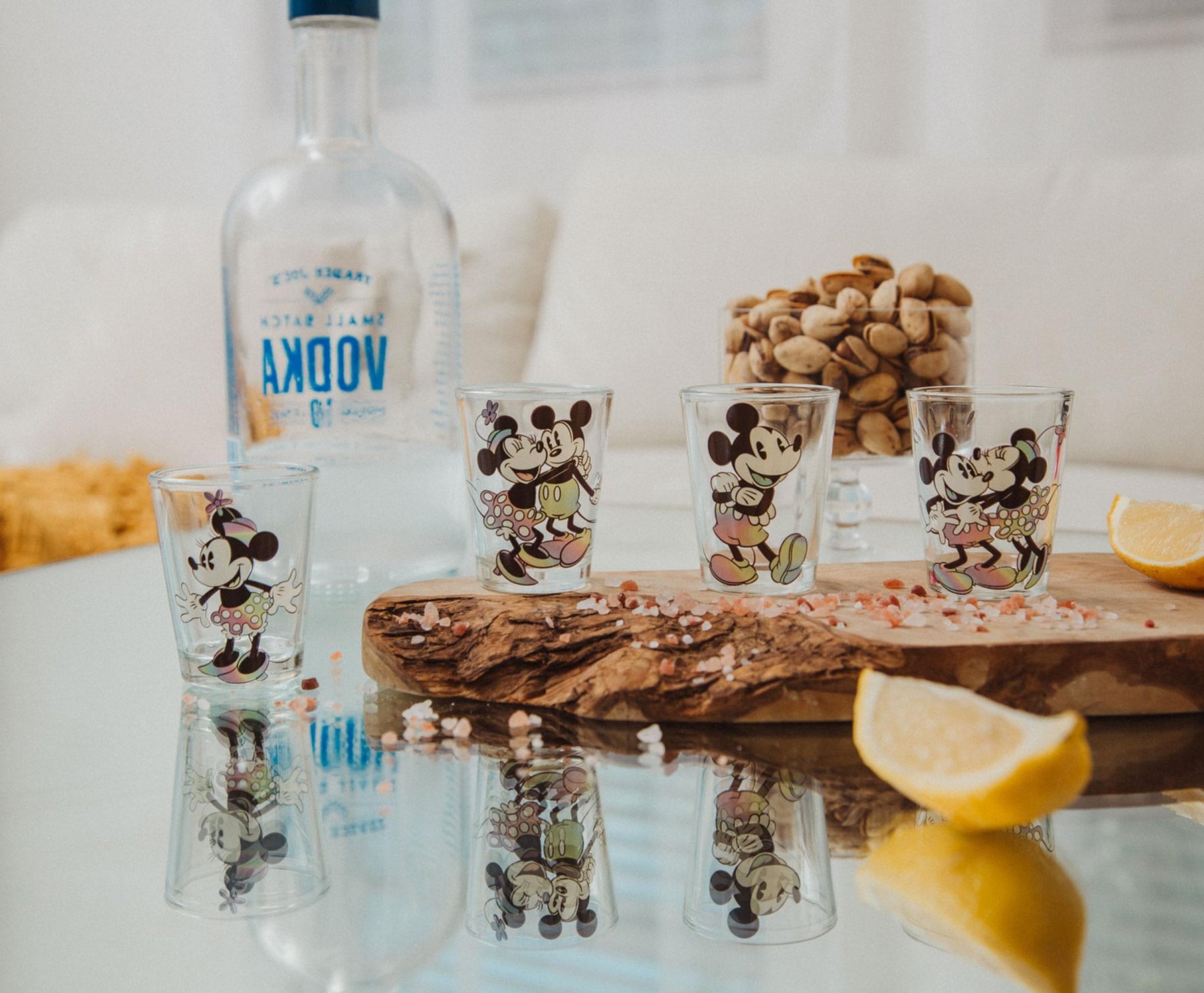 Disney Mickey and Minnie Mouse Rainbow 2-Ounce Mini Shot Glasses | Set of 4
A COUPLE OF SWEETHEARTS: Bring some Disney romance into your nights with these exclusive mini shot glasses that're colored with love. Always close to your heart, Mickey and Minnie are looking radiant on this charming glassware set.
A WHOLE LOTTA LOVE: Disney's original sweethearts are featured on these lovely designs in their vintage styles. The beloved Mickey and Minnie Mouse are seen both independently and together in colorful rainbow hues.
SHARE A SIP WITH YOUR SWEETIE: Go on a double date with the adorable mouse couple over a round of drinks. Each mini cup holds approximately 2 ounces of your preferred beverage, featuring a classic rounded shape for these timeless characters.
THE FINEST FROM TOONTOWN: These BPA-free glass cups feature a solid, heavy construction that are made to toast all of your most wacky adventures. Easy to maintain, they're suitable for both dishwasher and microwave.
OFFICIAL DISNEY COLLECTIBLE: Bring an extra ray of sunshine to your romance with this officially licensed glassware set featuring Mickey and Minnie. Makes a great Valentine's Day or anniversary gift, or just a way of saying you think they're swell.
SHARE A SIP WITH DISNEY'S FIRST COUPLE
Celebrate a love so strong it can color your world with this exclusive mini shot glass set spotlighting Mickey and Minnie's enduring romance.
No one has a love story quite like Mickey and Minnie. They've been together for over 100 years now, and these Disney sweethearts are still going strong. Calling back to their animated roots, the colorful designs on these mini cups feature the two famous mice in their vintage styles with an enhanced rainbow effect.
Looks like this adorable mouse couple is going to be shining brightly together for a long time.
IT'S ALWAYS A SWELL TIME WITH MICKEY AND MINNIE
Enjoy special sips with the one you put before all others with these adorable mini shot glasses that radiate with the love between Mickey and Minnie. Share your heart and share your shots with this officially licensed glassware set from your wonderful friends at Disney.
CARE INSTRUCTIONS
Easy care
Microwave safe
Top-rack dishwasher safe