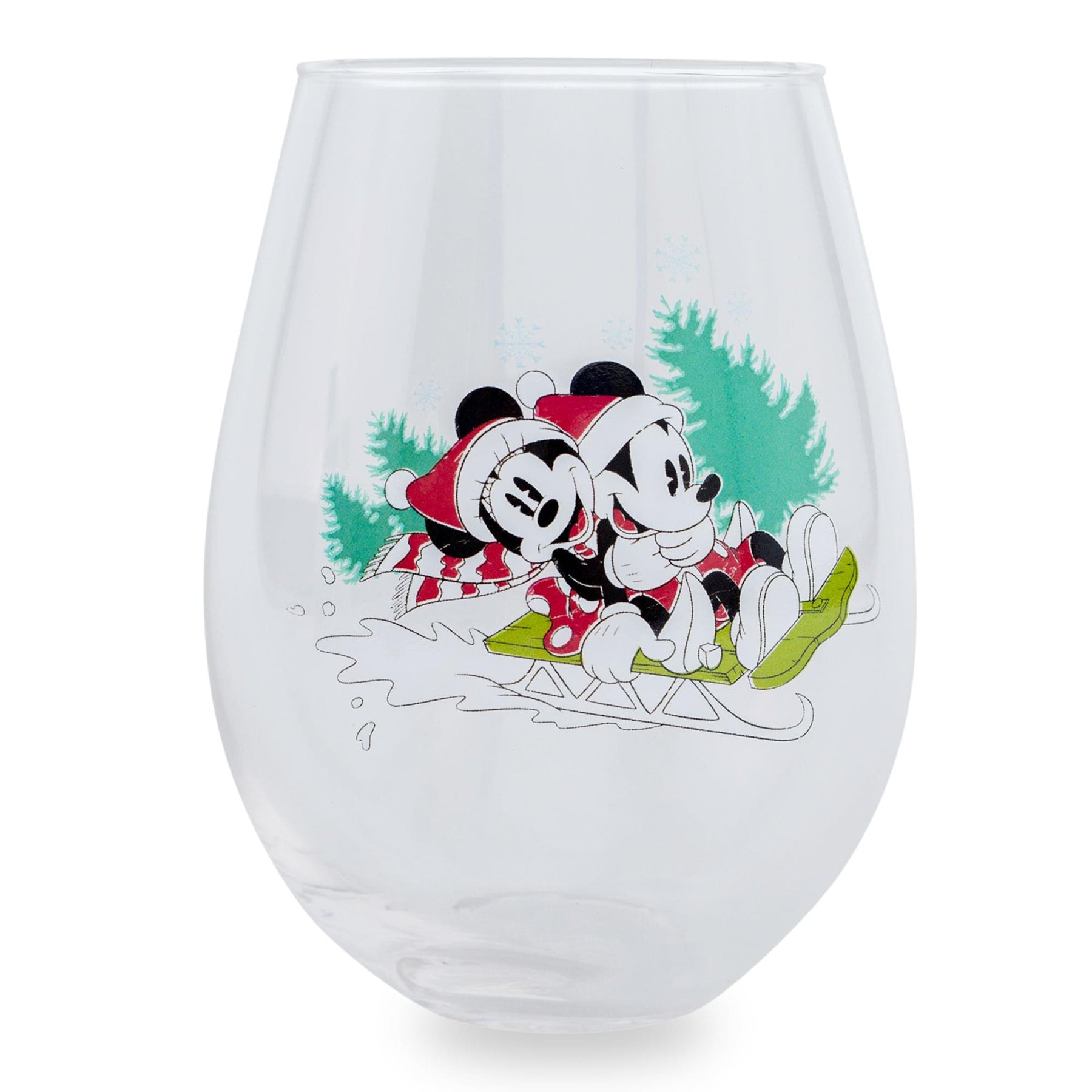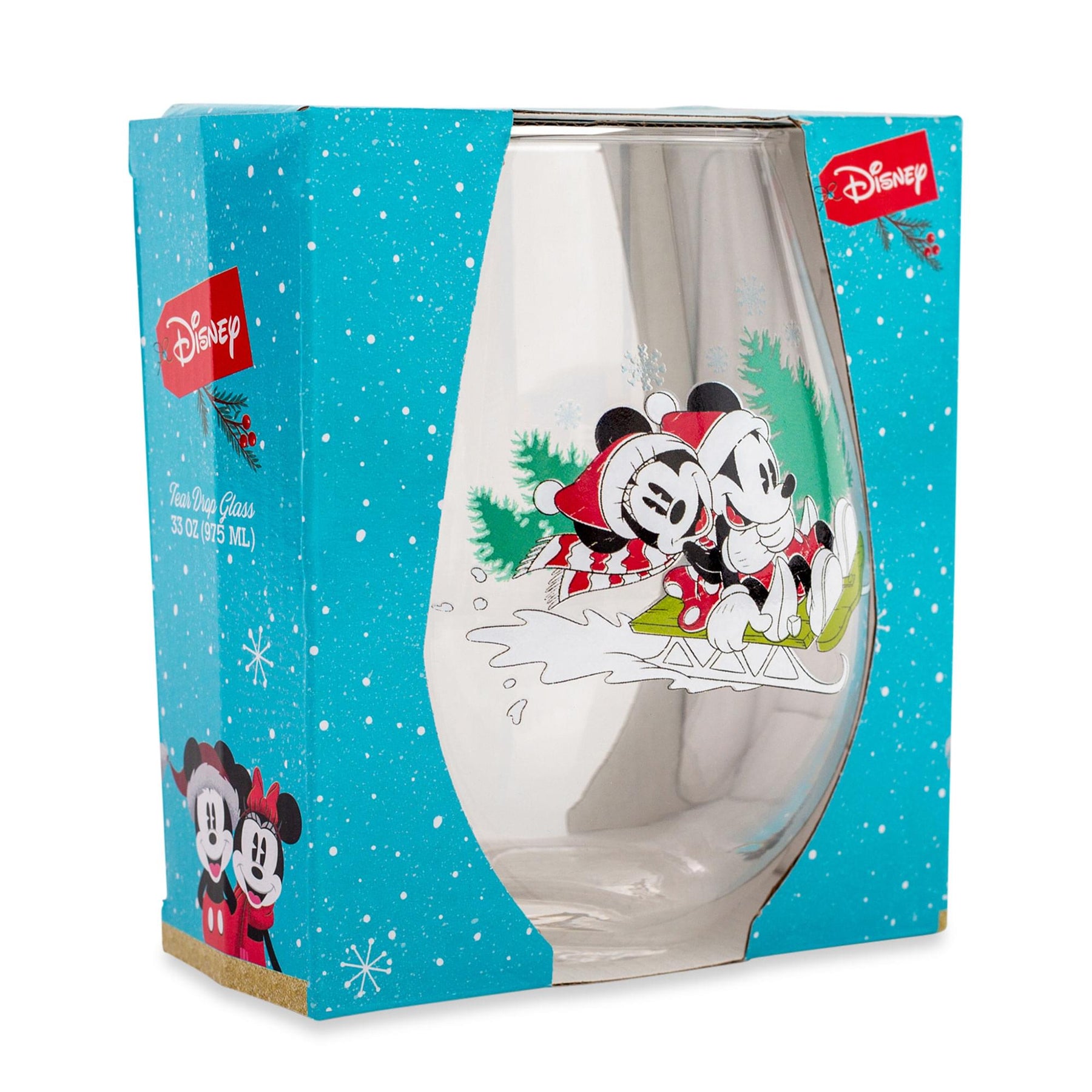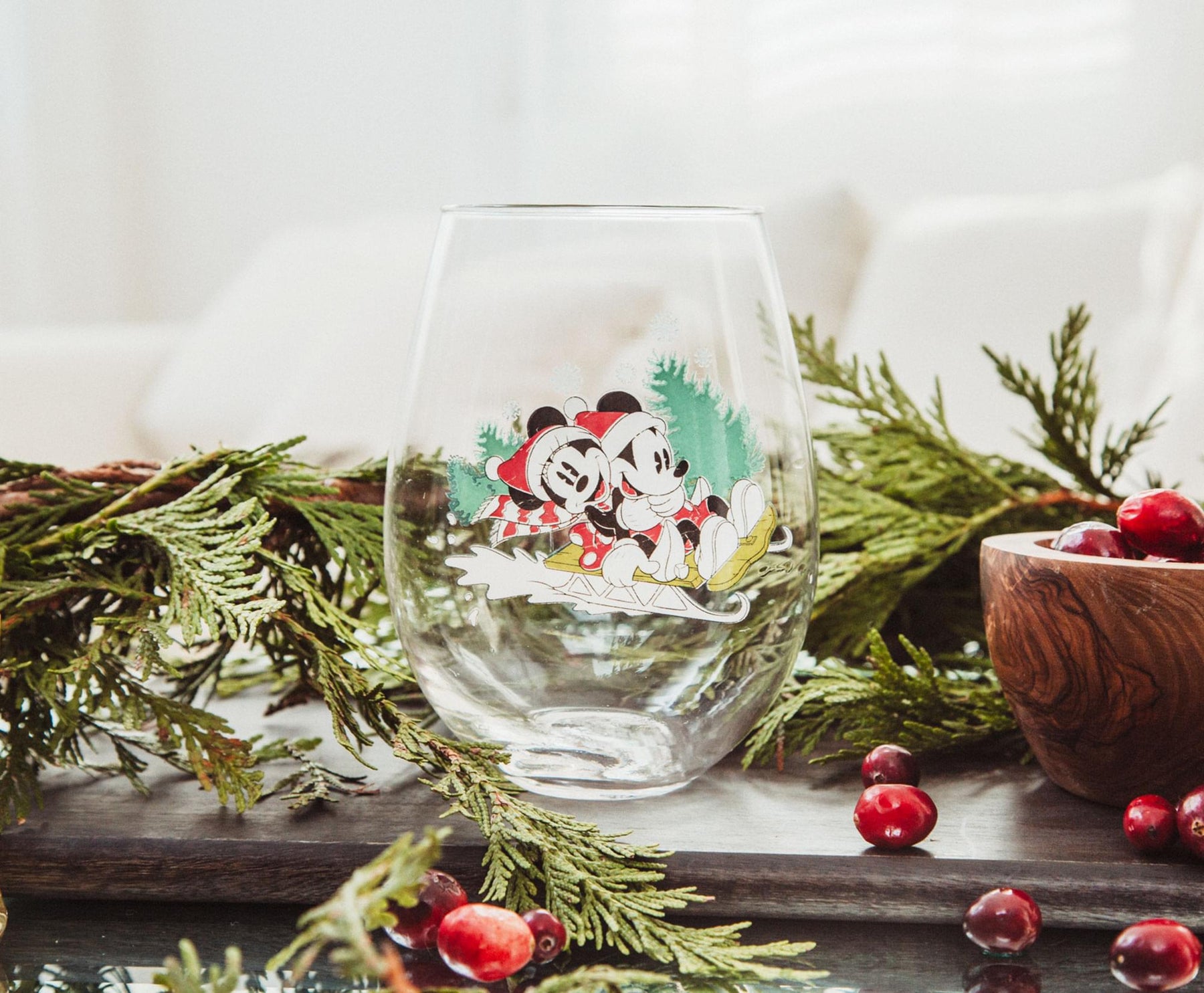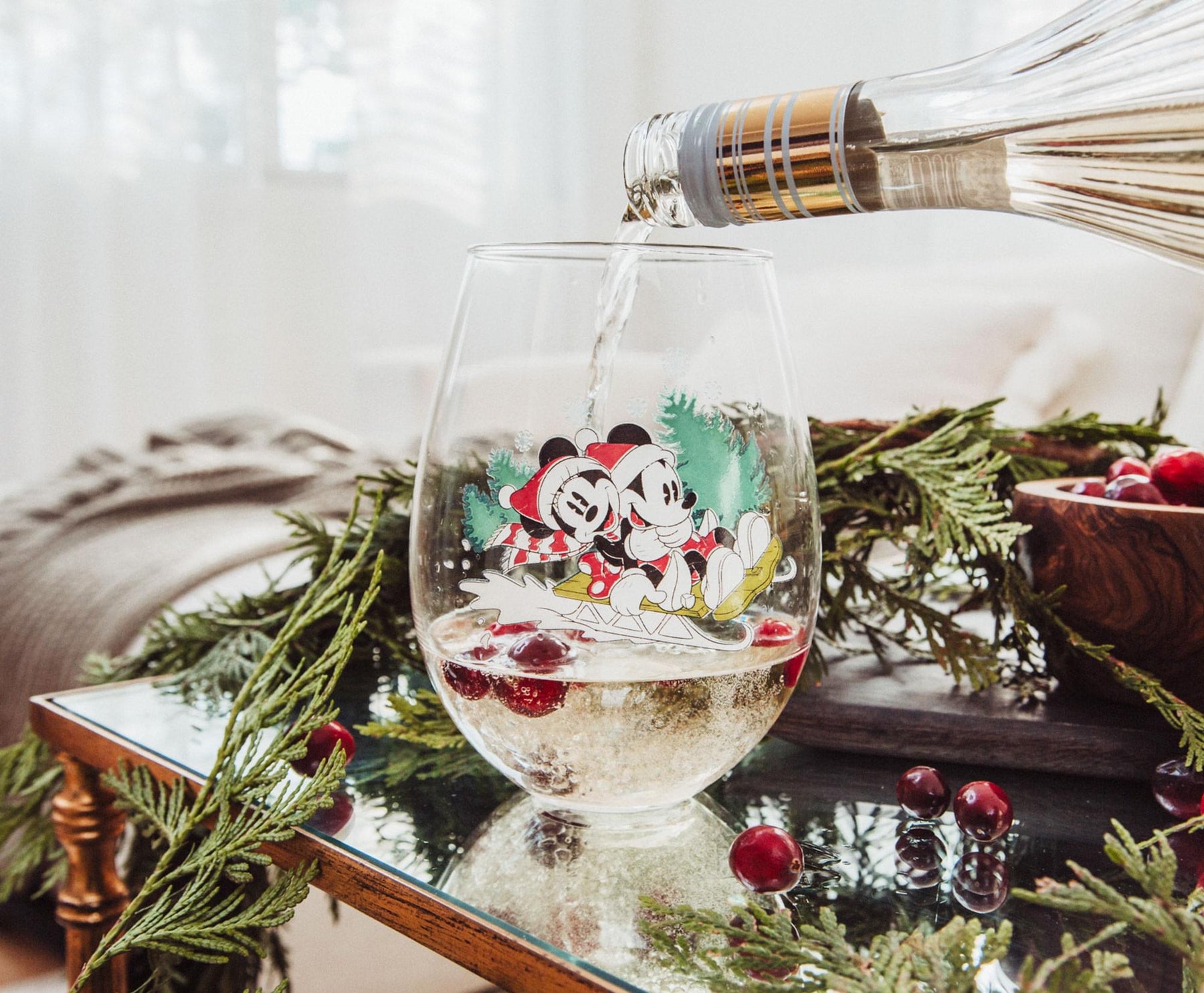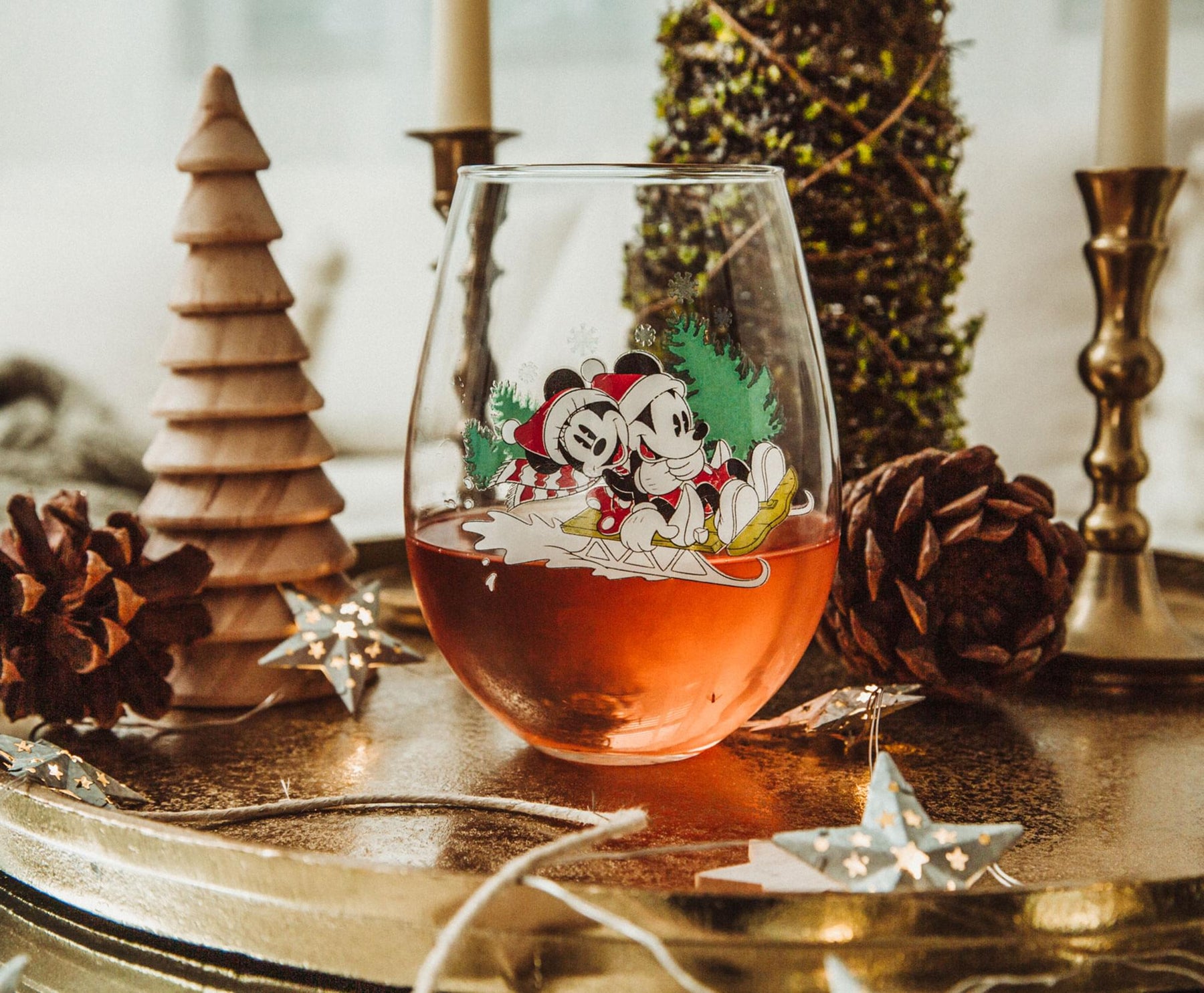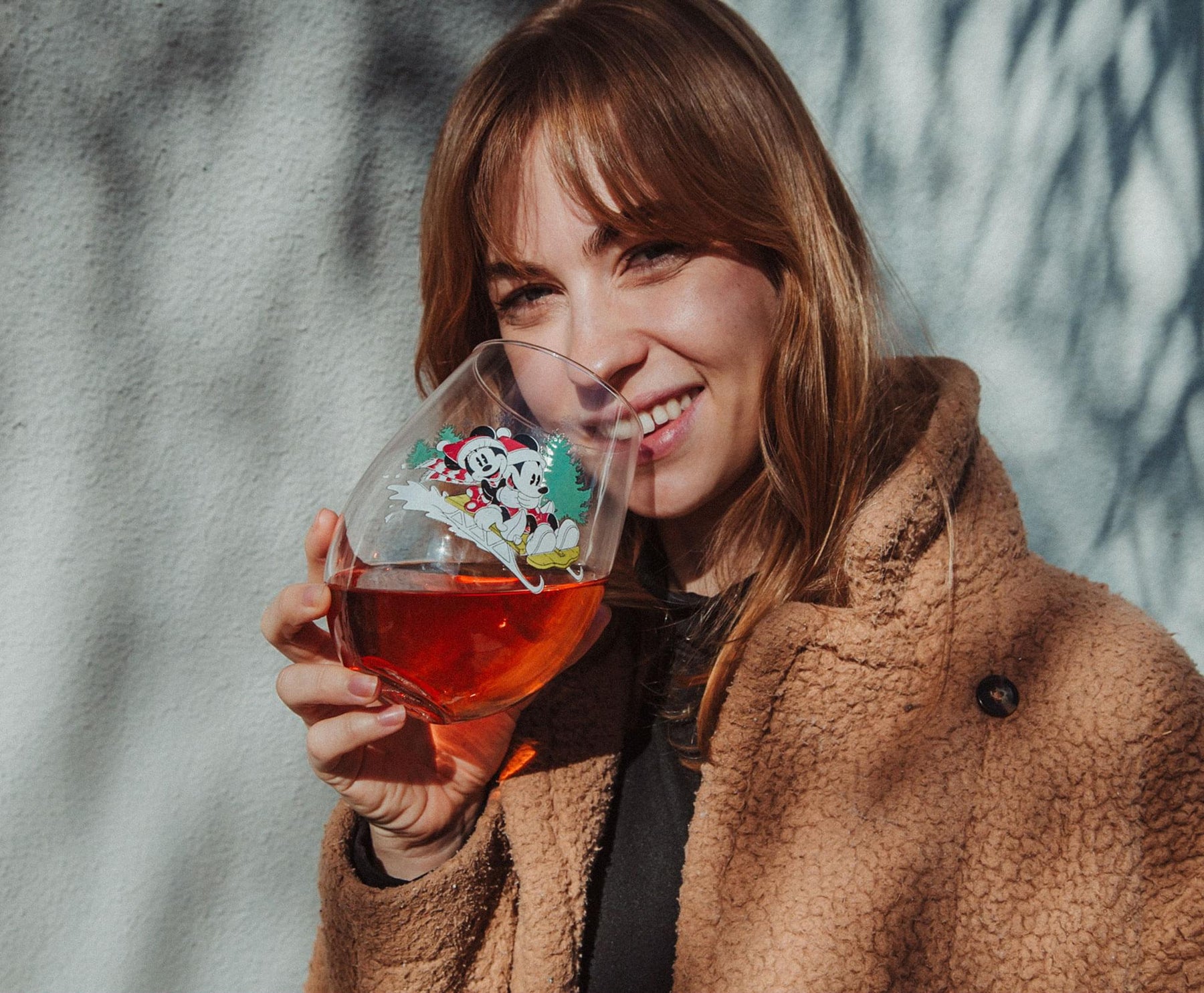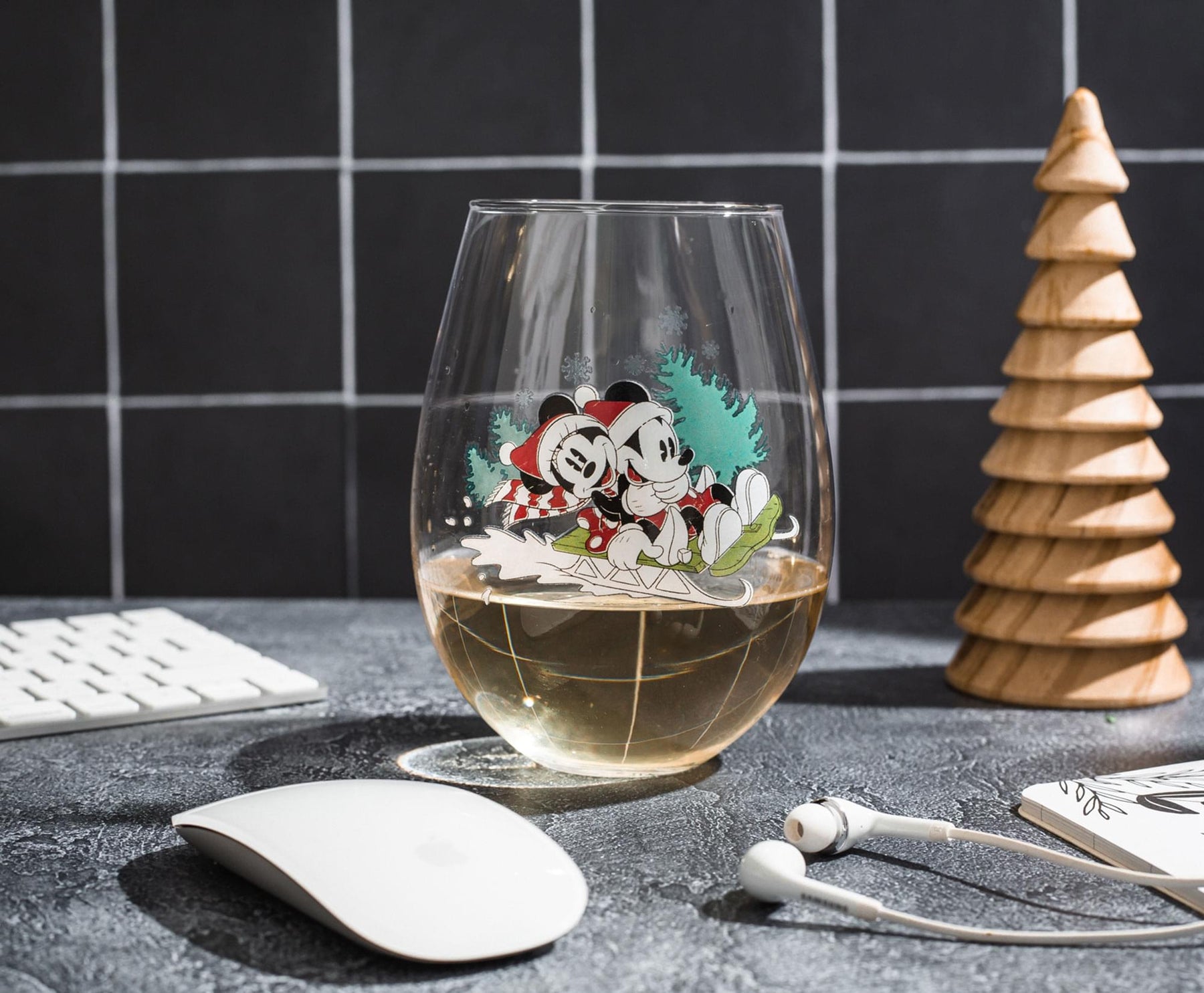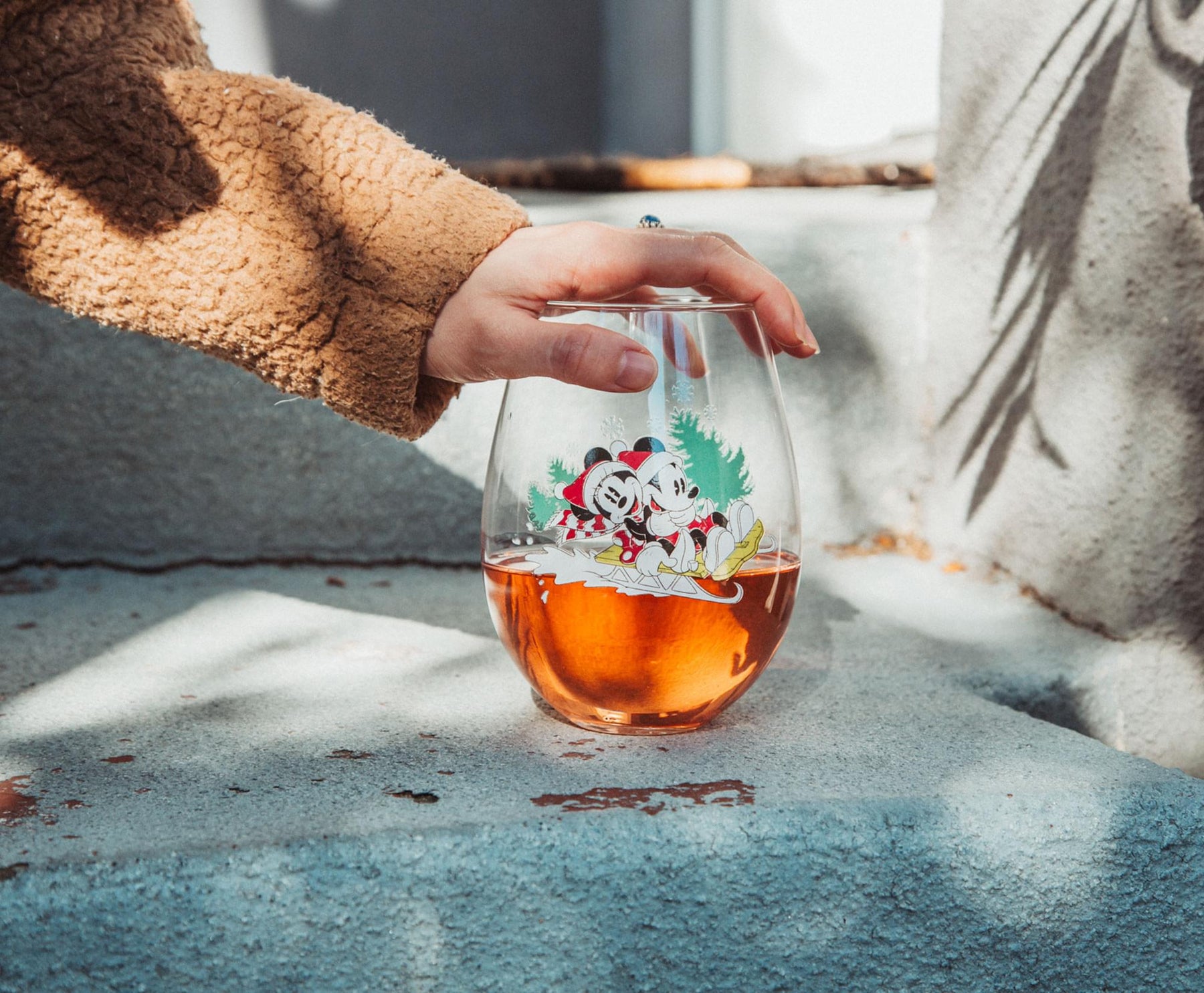 Disney Mickey and Minnie Christmas Sled Stemless Wine Glass | Holds 34 Ounces
DASHING THROUGH THE SNOW: Bring some Disney romance into your holiday with this exclusive stemless wine glass that's filled with winter fun. Always close to your heart, Mickey and Minnie are together at Christmas and enjoying the snow.
LOVE CAN BE A WILD RIDE: Disney's original sweethearts are together on this holly jolly design in vintage style that shows just how they love being together. Features the beloved Mickey and Minnie Mouse sledding through a winter wonderland.
SHARE A SIP WITH YOUR SWEETIE: Make every holiday toast more romantic with this charming stemless wine glass in hand. You can enjoy up to 34 ounces of your preferred beverage while sharing time with your plus-one.
CONSTRUCTED WITH CHARACTER: This BPA-free tumbler features a durable construction that is made with a stemless base for greater stability. For the best care, hand-wash only. Not suitable for dishwasher or microwave.
OFFICIAL DISNEY DRINKWARE: Bring some romance to your holiday celebration with this officially licensed wine glass featuring Mickey and Minnie. Makes a great Christmas gift, or just as a way to say you think they're swell.
OVER THE FIELDS THEY GO, LAUGHING ALL THE WAY
Celebrate the kind of fun that you can only have in the winter on this exclusive stemless wine glass that celebrates Mickey and Minnie Mouse.
No one has a love story quite like Mickey and Minnie. They've been together for over 100 years now, and these Disney sweethearts are still going strong. Neat and sweet are brought together in this oversized wine mug. Calling back to their vintage animated roots, the image looks like they slid right out of a classic cartoon. The oh-so-charming design features the happy couple sledding through the snow and having a wonderful Christmastime.
IT'S ALWAYS A SWELL TIME WITH MICKEY AND MINNIE
Maybe he drives you plain crazy, or perhaps you're just waiting for her to call out with that sweet "Yoo-hoo!" Share a sip with the one you'd most like to snuggle up with on this adorable stemless wine cup that dazzles with winter wonder.
Go dashing through the snow with Minnie and Mickey Mouse on this officially licensed drinkware from your friends at Disney.
CARE INSTRUCTIONS
Hand-wash only
Not dishwasher safe
Not microwave safe