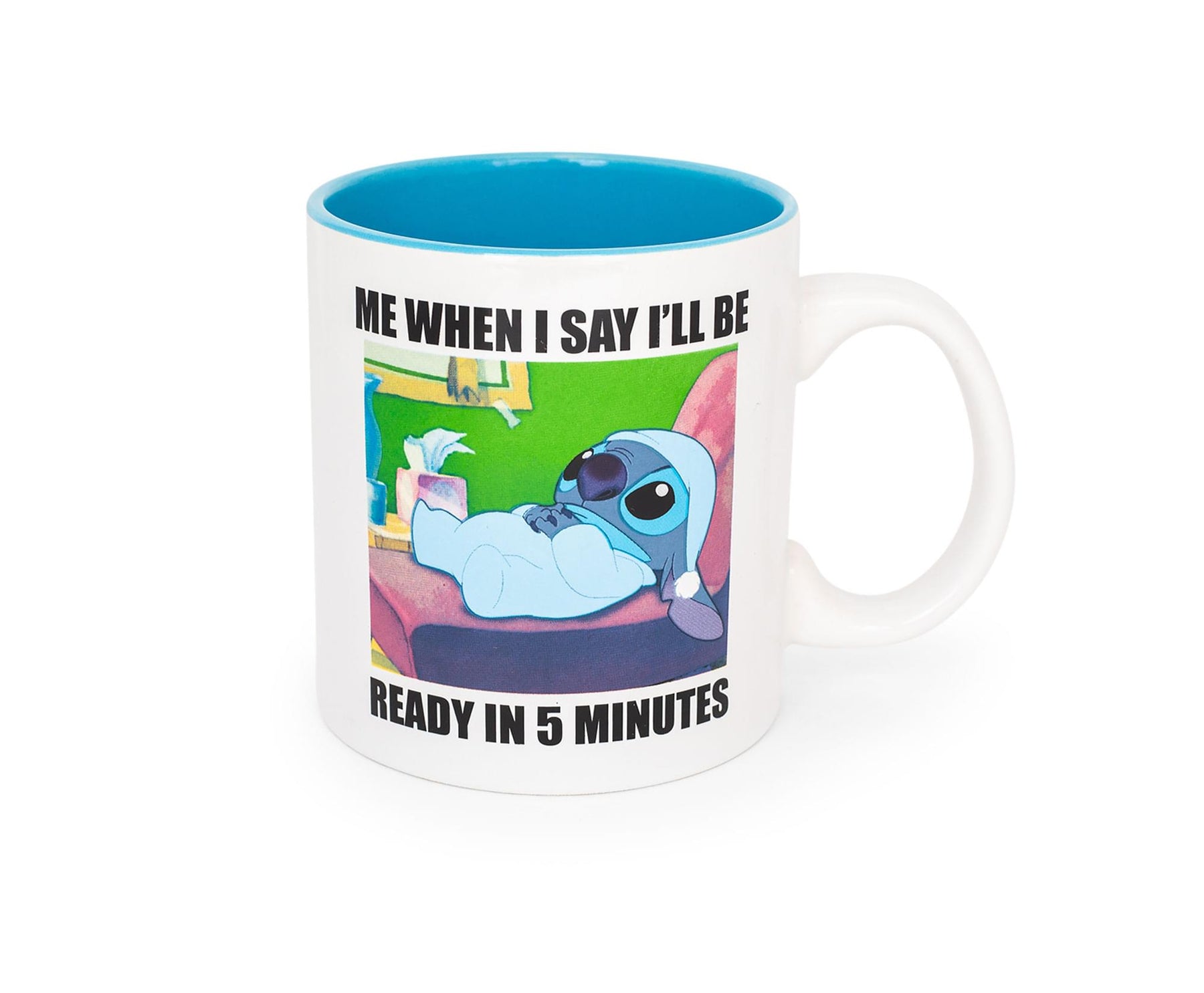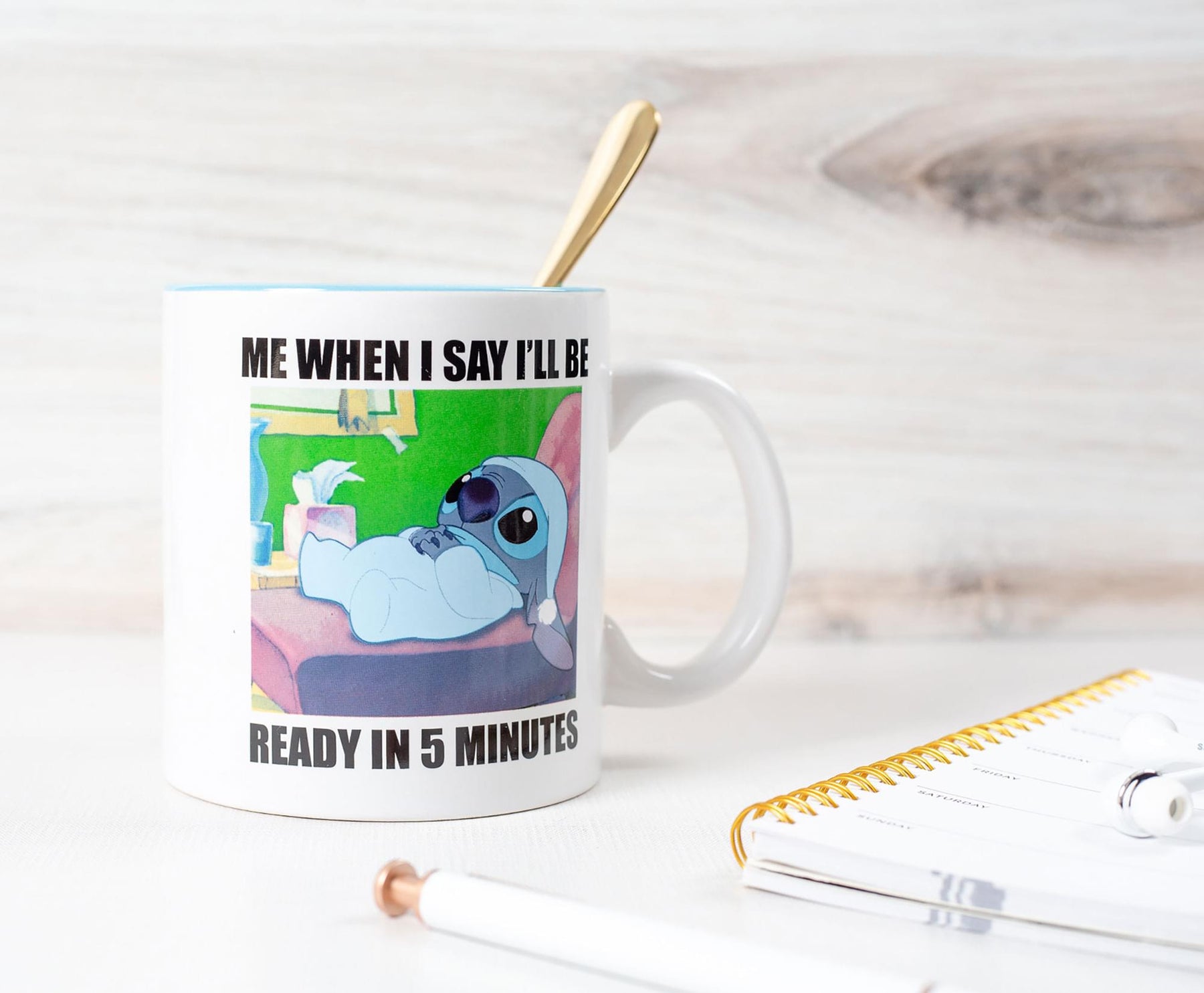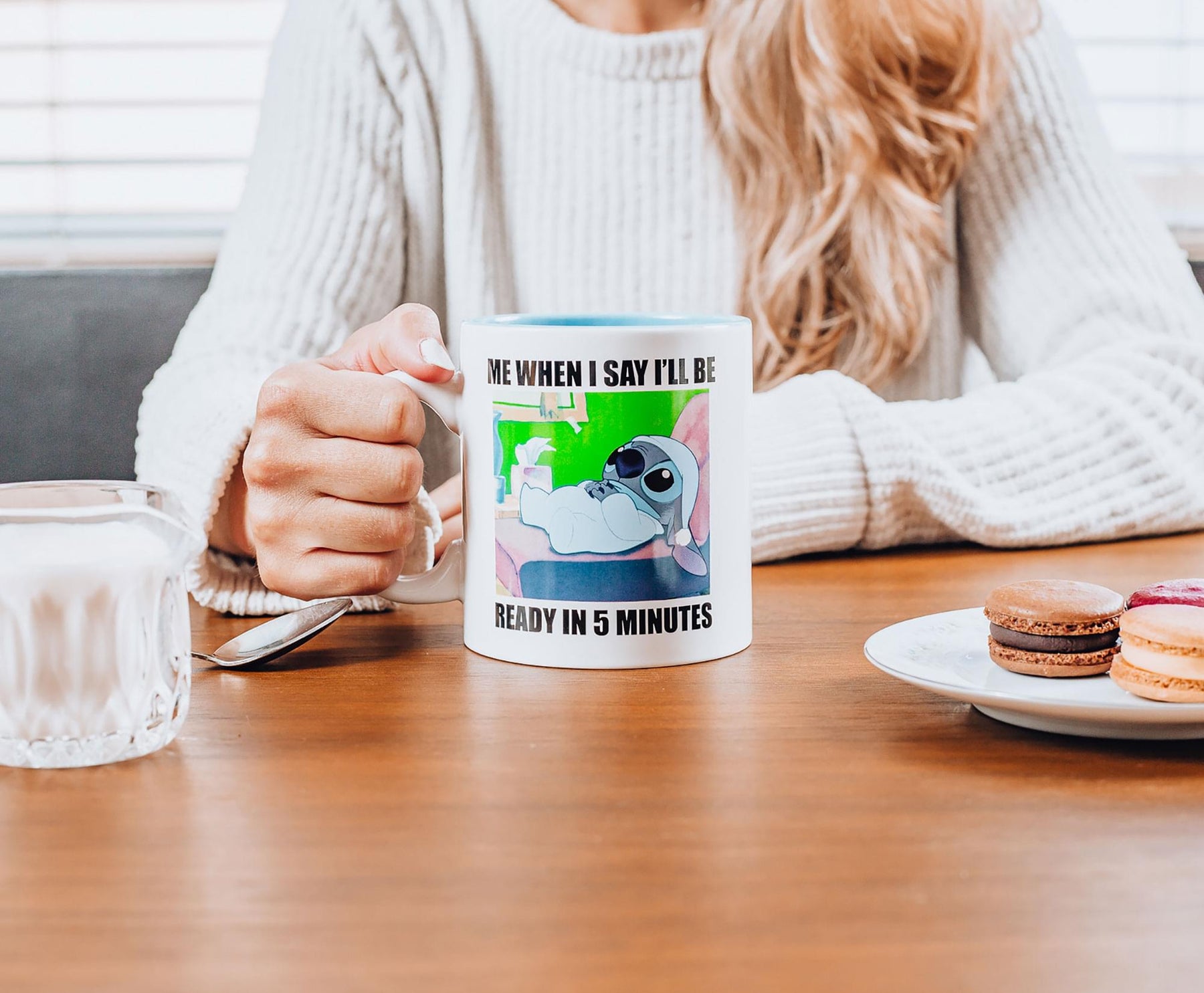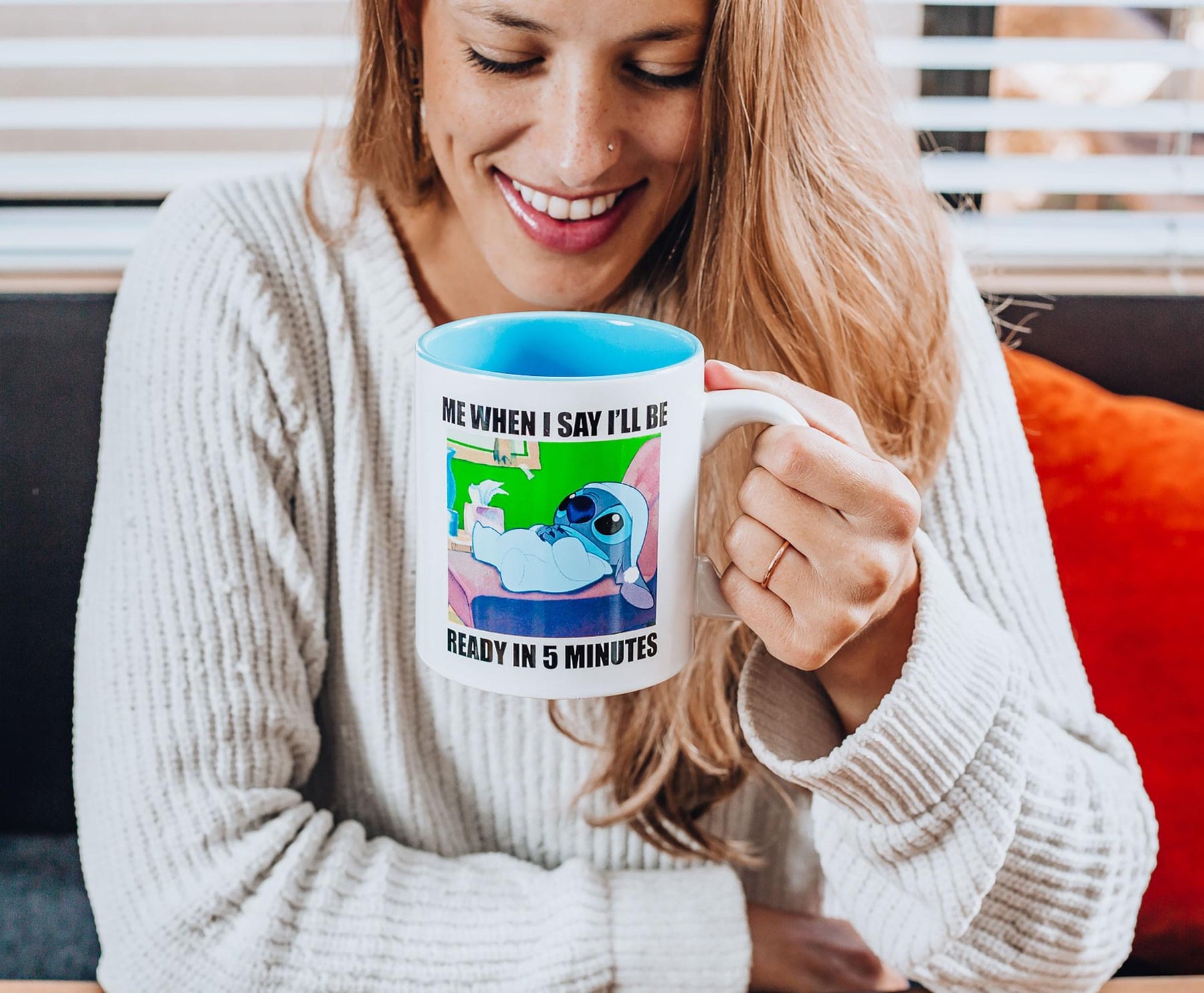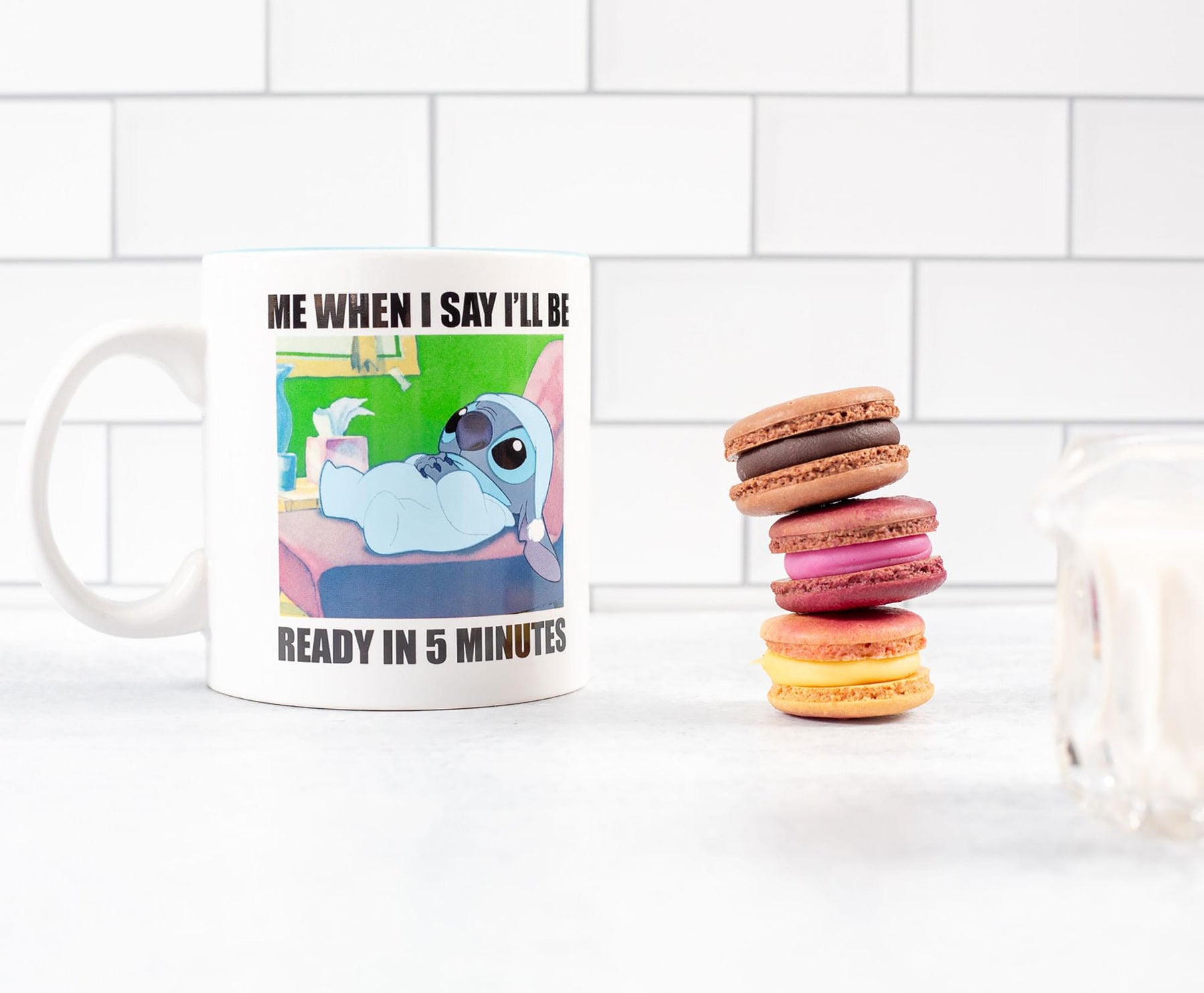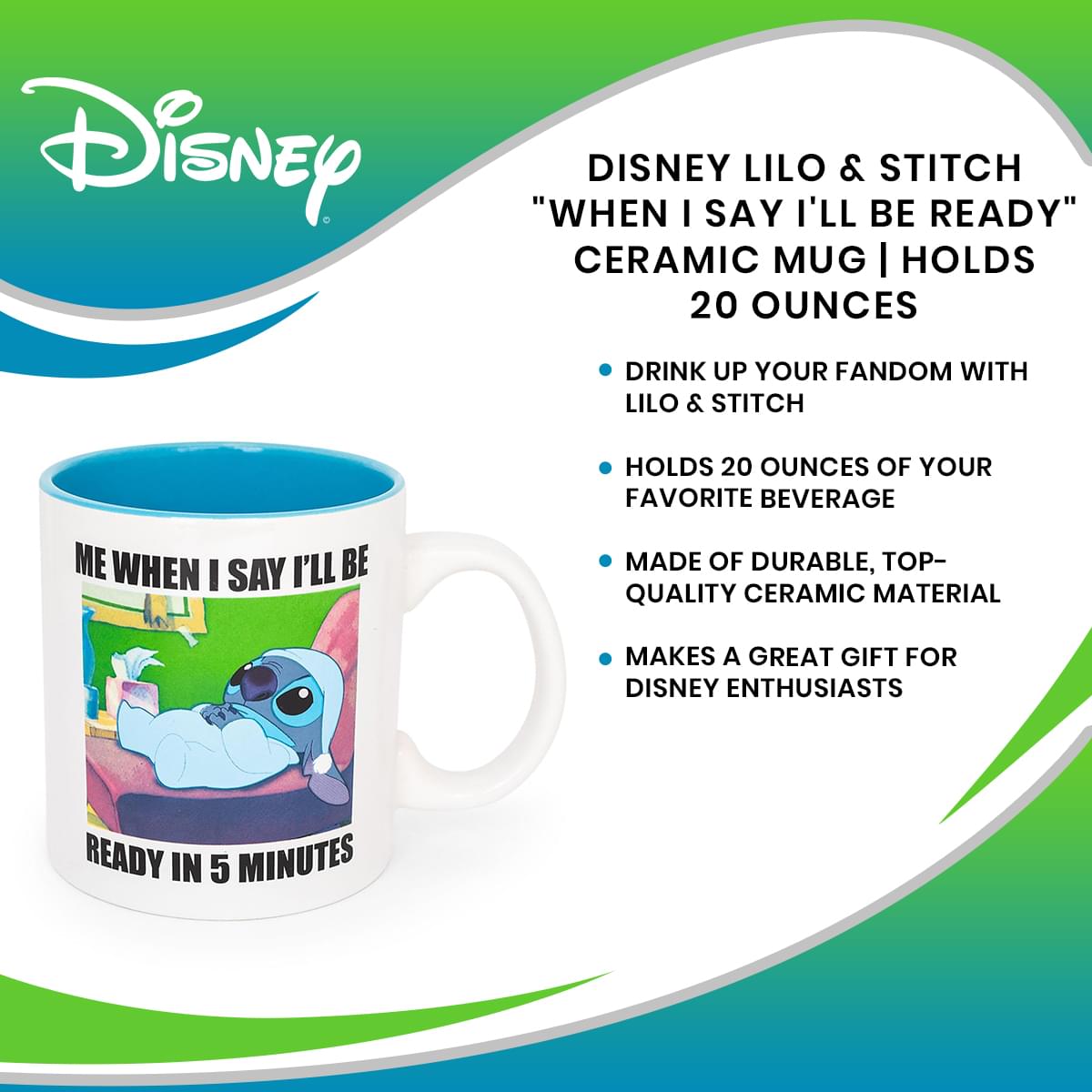 Disney Lilo & Stitch "When I Say I'll Be Ready" Ceramic Mug | Holds 20 Ounces
Trendsetting Drinkware: Even genetic experiments like 626 need rest. Kick back and relax with this funny Lilo & Stitch coffee mug. This exclusive drinkware makes a magical addition to any Disney fan's home kitchen collection.
Fun Design: Based on the popular Disney movie, this collectible coffee mug features a comical, meme-inspired design. A high-quality graphic shows Stitch in bed with the hilarious text, "Me When I Say I'll Be Ready In 5 Minutes."
Premium Quality: Made of high-grade ceramic, this BPA-free coffee mug is built to withstand Stitch's destructive wrath. We recommend keeping it away from Jumba's plasma blaster, though. Microwave and top-rack dishwasher safe.
Generous Size: Say "Aloha" and take a sip from this 20-ounce mug. The sturdy construction is practical for everyday use, featuring a large handle to ensure a comfy grip for both humans and aliens alike. Just don't let Stitch drink too much coffee.
Great For Gifting: With enough caffeine, you can have the strength of Experiment 626. Fill up this exclusive Lilo & Stitch mug with your favorite hot or cold beverage and enjoy a taste of fandom with every sip. Makes a great gift for fans.
OHANA MEANS FAMILY
Nobody gets left behind or forgotten with this officially licensed Lilo & Stitch coffee mug.
Inspired by Disney's popular sci-fi comedy, this collectible novelty mug features a graphic of Stitch lying down in his cozy pajamas. The meme-style design features the comical text, "Me When I Say I'll Be Ready In 5 Minutes." Yeah, we can definitely relate. (Maybe a little too much.) This glossy white cup features a light blue interior accent, giving it an extra pop of color.
DRINK UP YOUR FANDOM
As the perfect kitchen accessory for Disney enthusiasts, this coffee mug really speaks to our soul — and our chronic laziness.
If you are anything like us, you need a little motivation to wake up in the morning. Fill up this mug with approximately 20 ounces of your favorite caffeinated beverages, including coffee, lattes, mochas, and more. The BPA-free ceramic design is alien-friendly, featuring an easy-grip handle that allows you to hold your drink comfortably.
CARE INSTRUCTIONS
Easy care
Microwave safe
Top-rack dishwasher safe