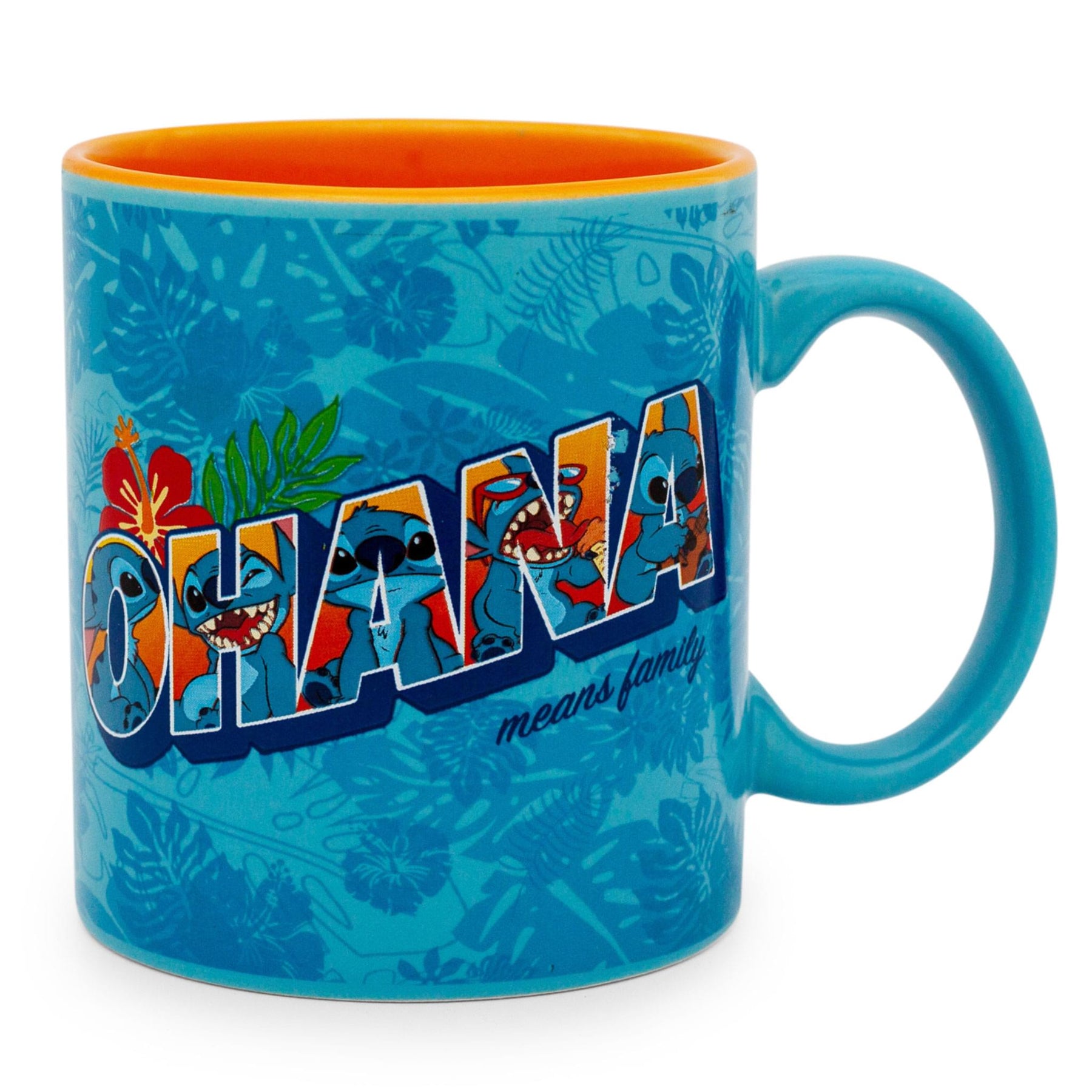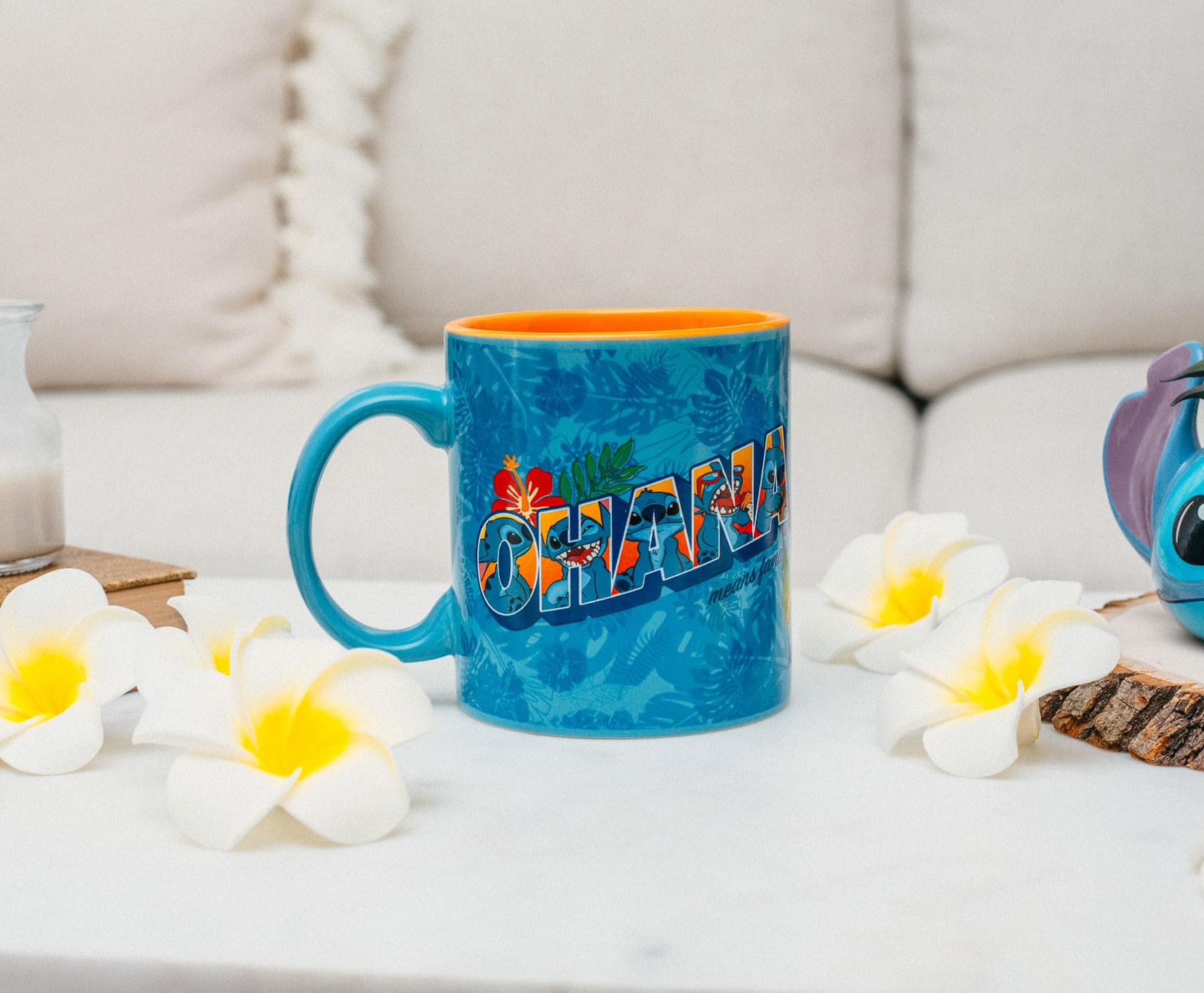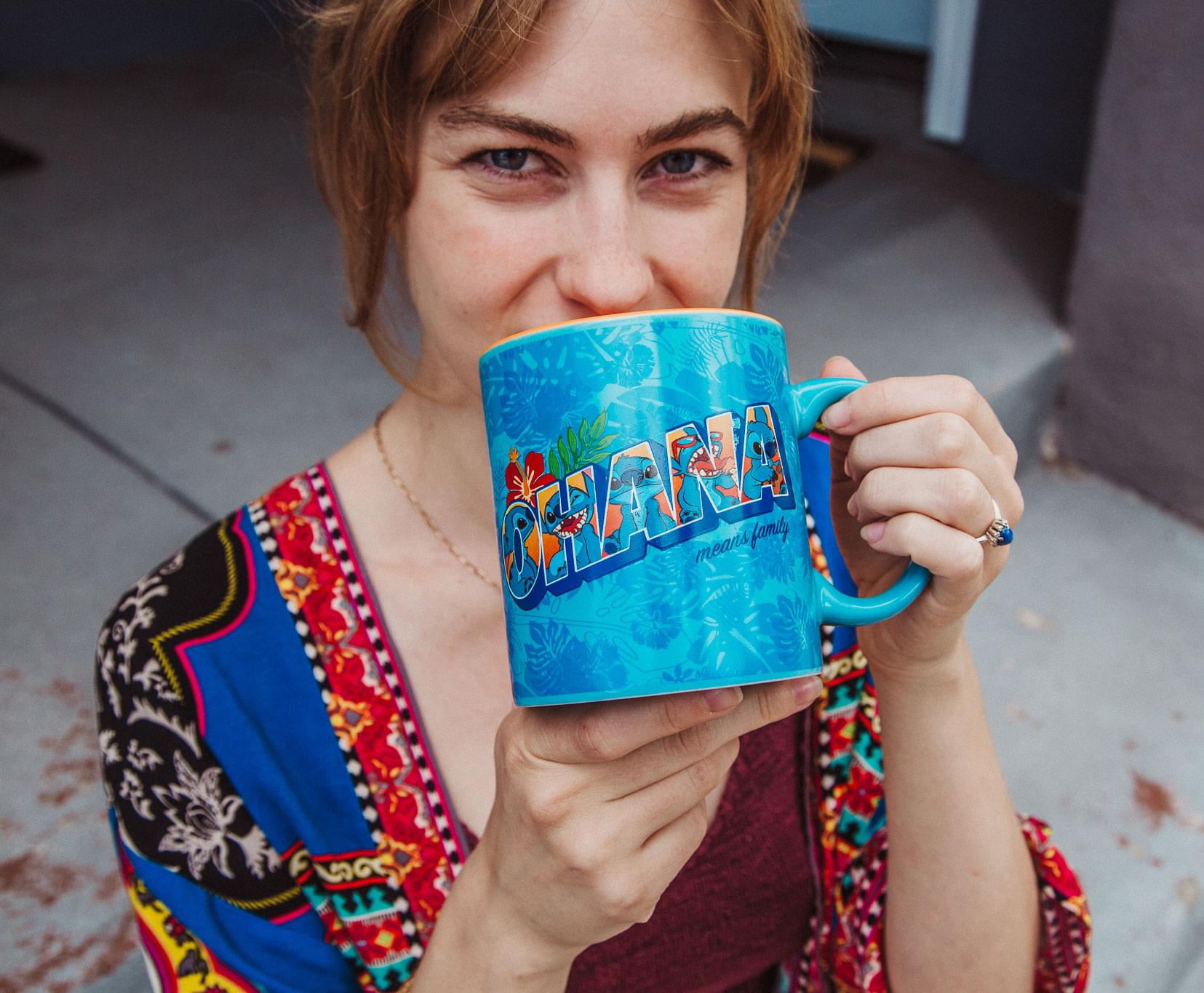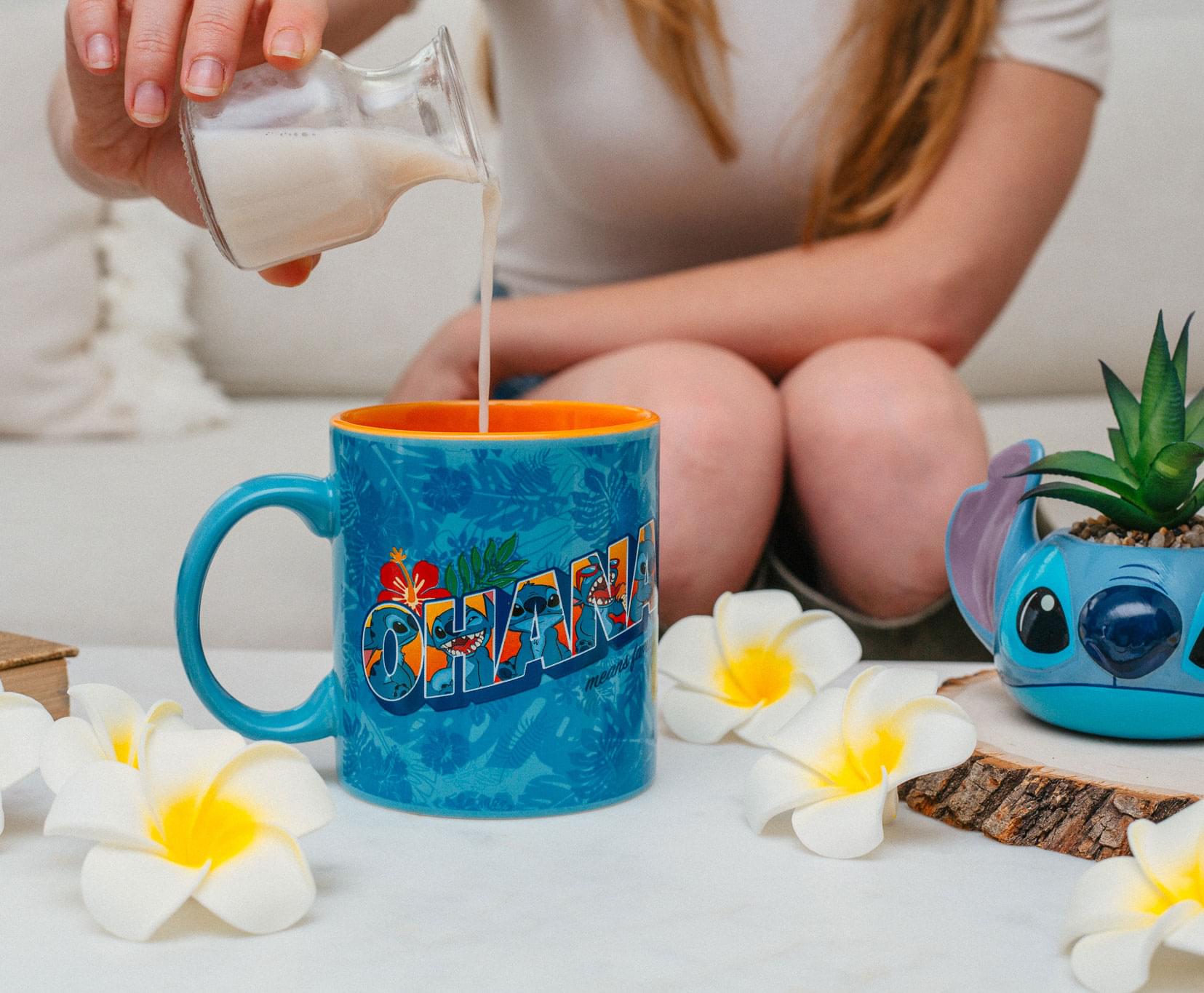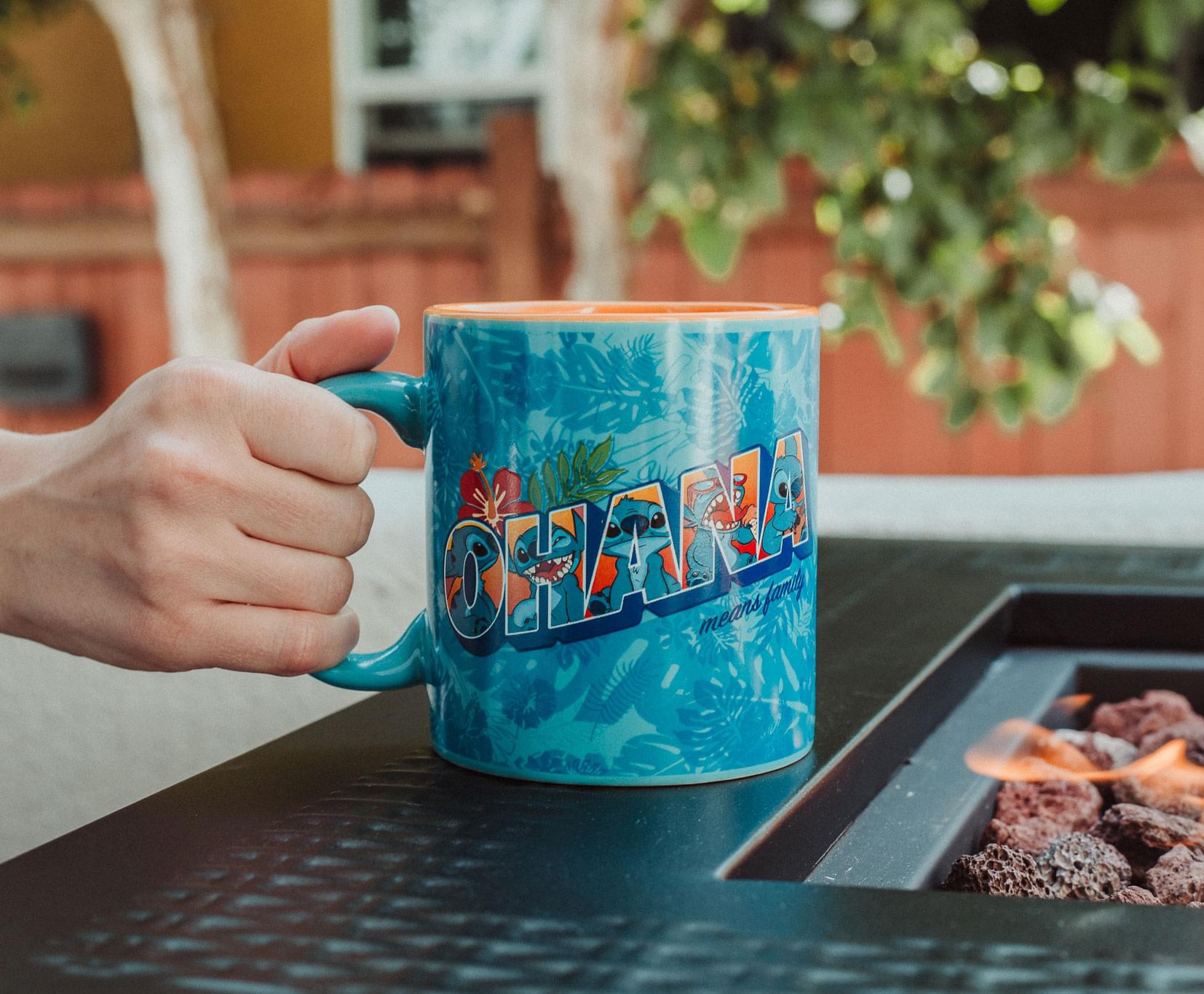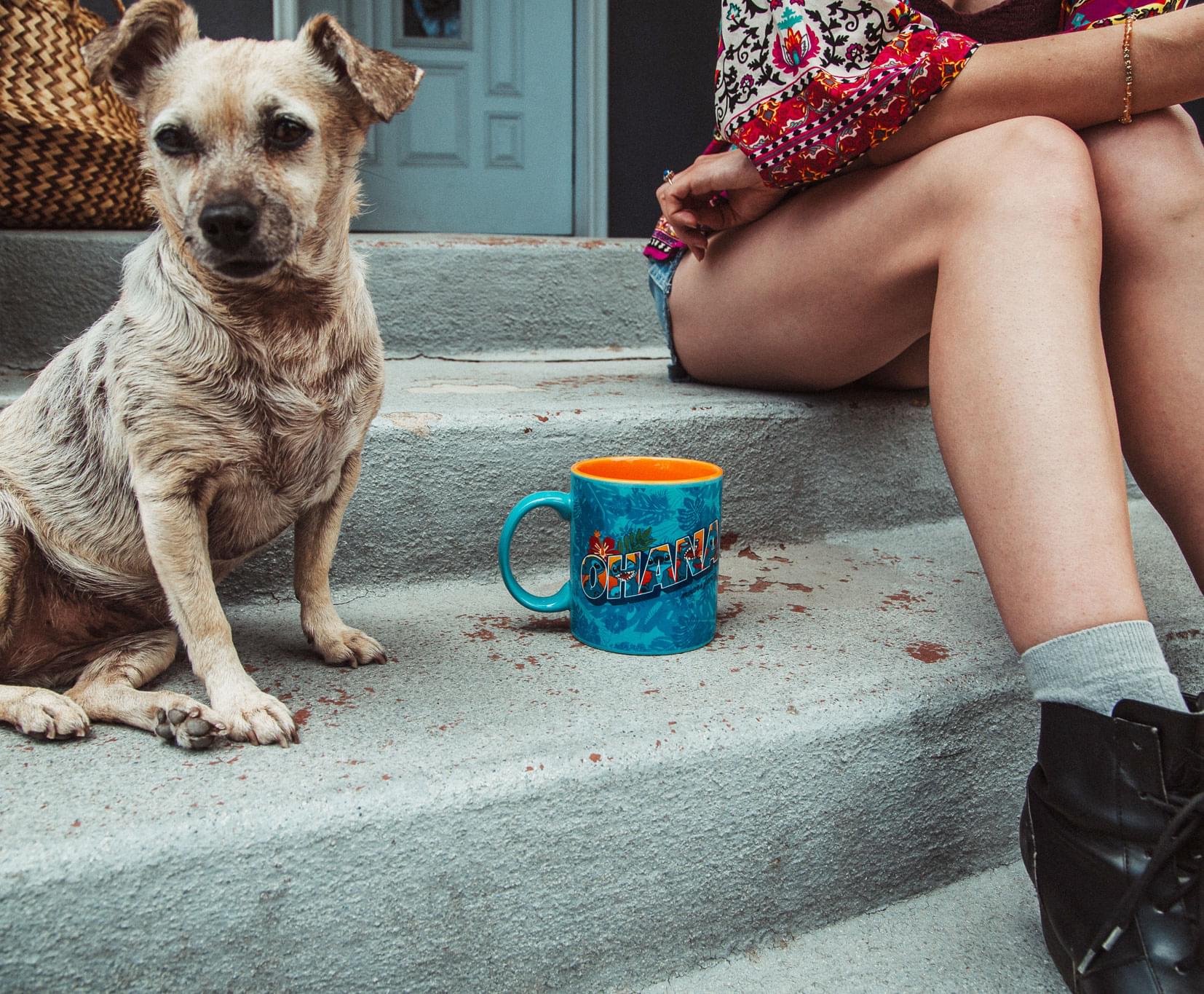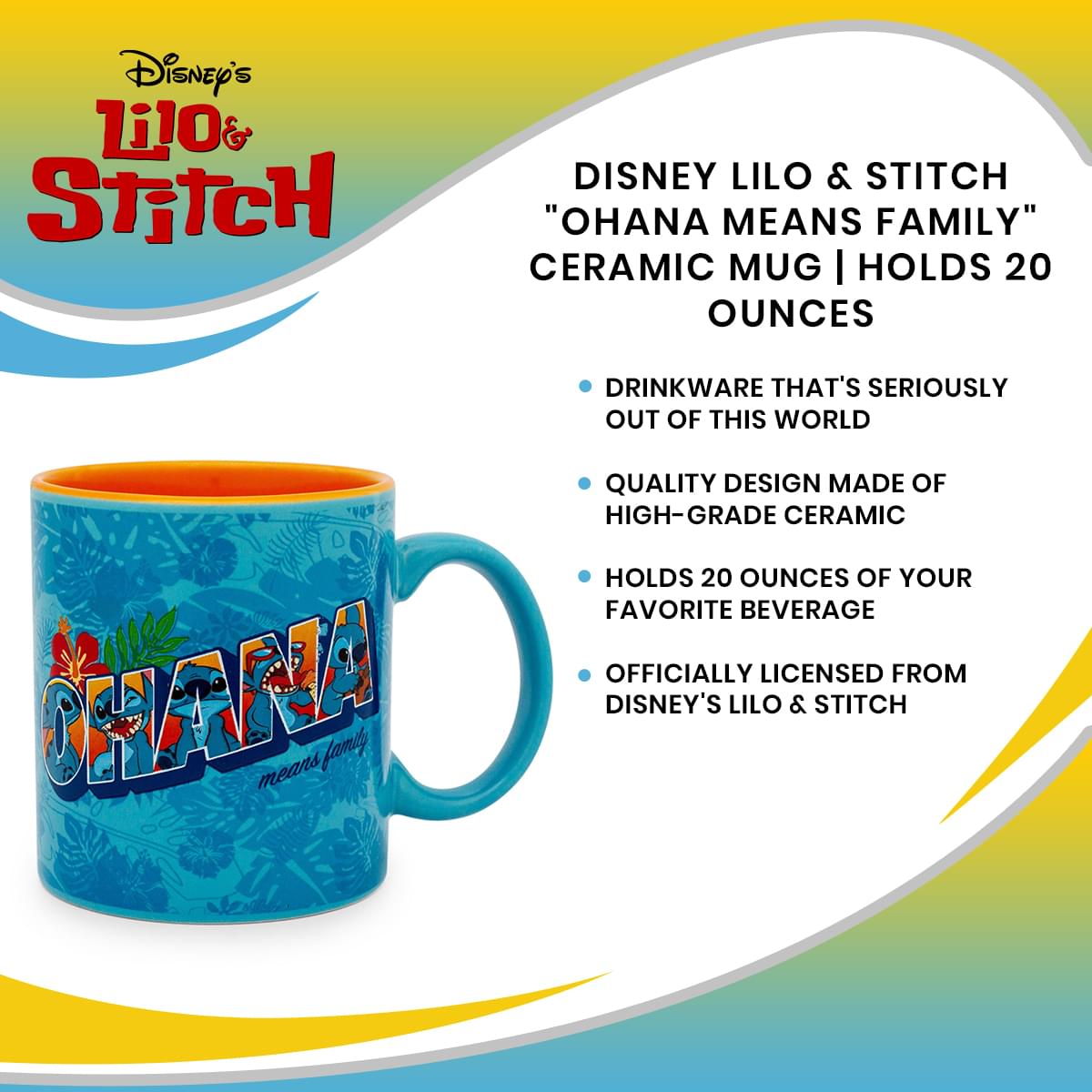 Disney Lilo & Stitch "Ohana Means Family" Ceramic Mug | Holds 20 Ounces
BRINGS THE COSMIC FEEL: The adventures of Disney's Lilo and Stitch continue with this exclusive coffee mug featuring Hawaii's resident extraterrestrial. Drink up all the excitement the universe has to offer.
OUT OF THIS WORLD: Experiment 626 is bringing refreshments to your planet in this coffee mug. The tropical Hawaiian toss print features Stitch in different poses and decorative "Ohana Means Family" lettering.
MEETS GALACTIC FEDERATION STANDARDS: This BPA-free ceramic mug is made for long-lasting use to accompany adventures from the galaxy to the tropics. For the best care, hand-wash only. Not suitable for microwave or dishwasher.
HAVE A DRINK WITH AN EXTRATERRESTRIAL: While drenched in sunshine and good times, enjoy a 20-ounce beverage of your choice. How about sipping on a cold brew, iced latte, or other fave before catching some waves?
OFFICIAL DISNEY COLLECTIBLE: Everyone's favorite pet alien is here to stir up even more fun and chaos. Brew up plenty of excitement with this officially licensed coffee mug inspired by Disney's Lilo and Stitch.
DRINKWARE THAT'S OUT OF THIS WORLD
You'll be summer-ready with this exclusive coffee mug inspired by Disney's Lilo and Stitch. Experiment 626 crashes into paradise in easy breezy form, ready to share his warm-weather plans with you.
Lettering that resembles a vacation postcard reminds you that "Ohana Means Family." Each letter features Stitch in a different playful pose. A tropical Hawaiian Palm toss print wraps around the mug in a glossy finish. The chaotic little extraterrestrial's signature blue palette decorates the surface, while a contrasting orange interior adds a pop of color.
REFRESHMENTS FROM YOUR HOME PLANET
You can enjoy a blissful moment of paradise with your hands wrapped around this ceramic mug. Whether it's a tropical getaway or a poolside vacay, a pick-me-up will get you through the sunny days ahead. We're predicting a forecast of smiles with this officially licensed collectible from Disney's Lilo & Stitch.
CARE INSTRUCTIONS
Easy care
Top-rack dishwasher safe
Microwave safe