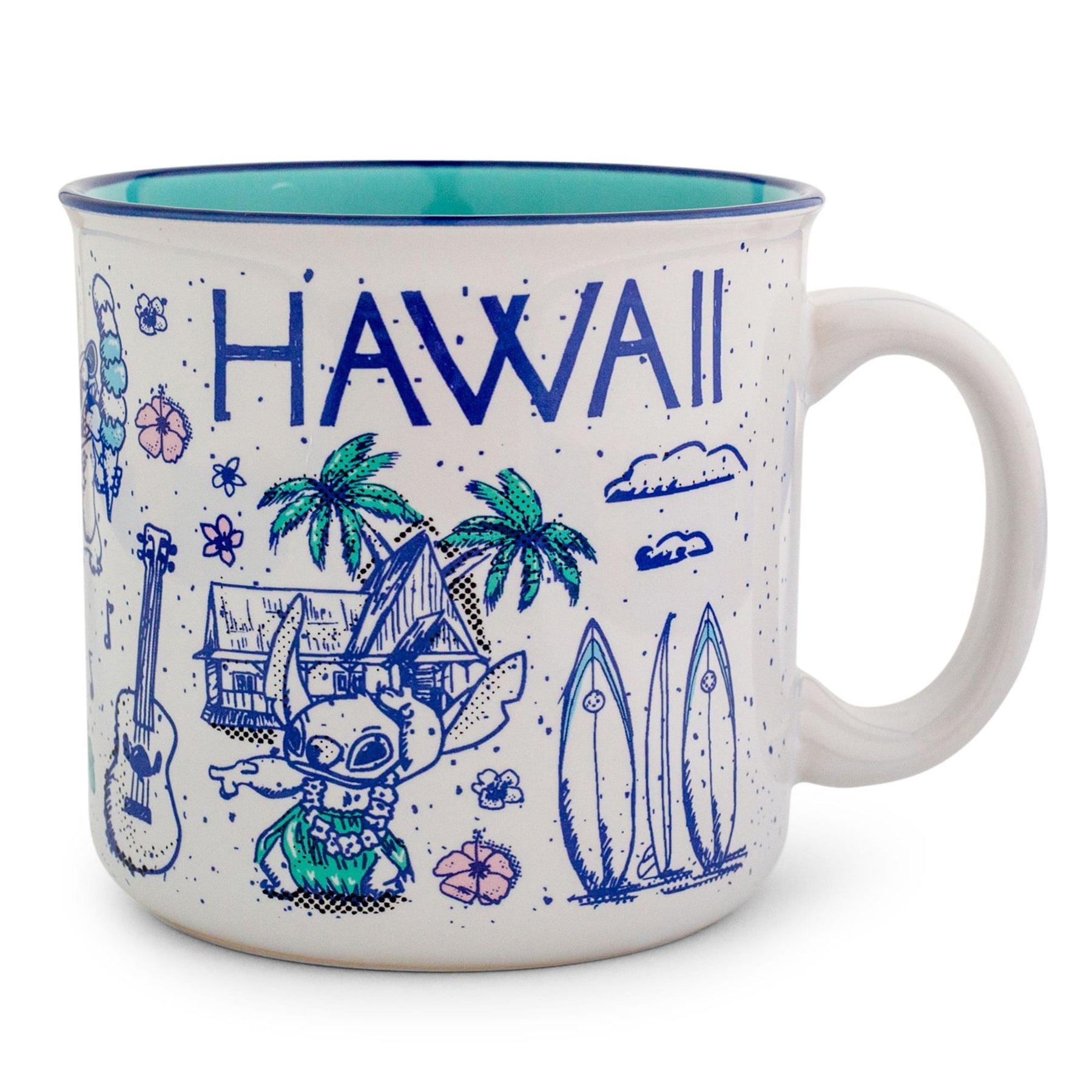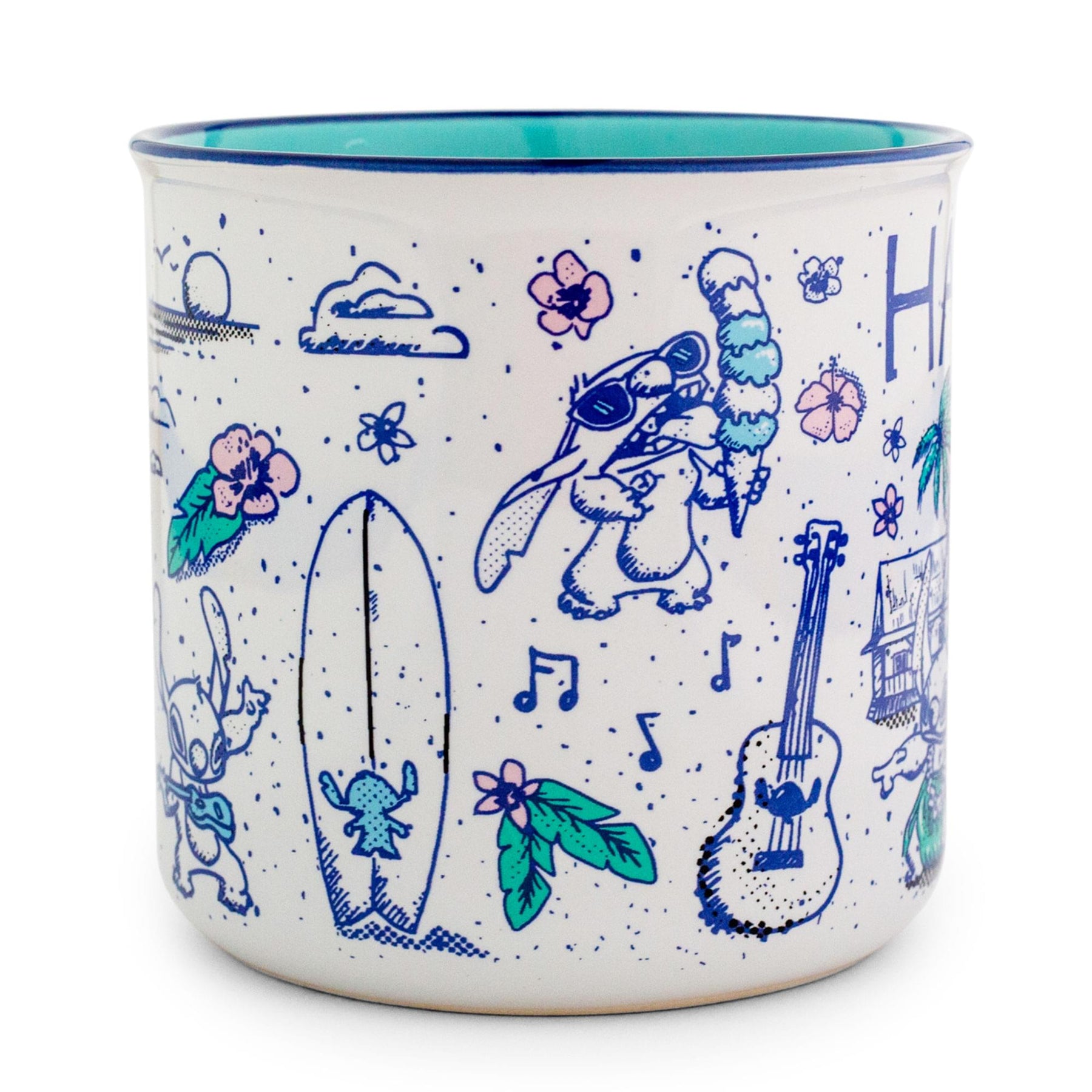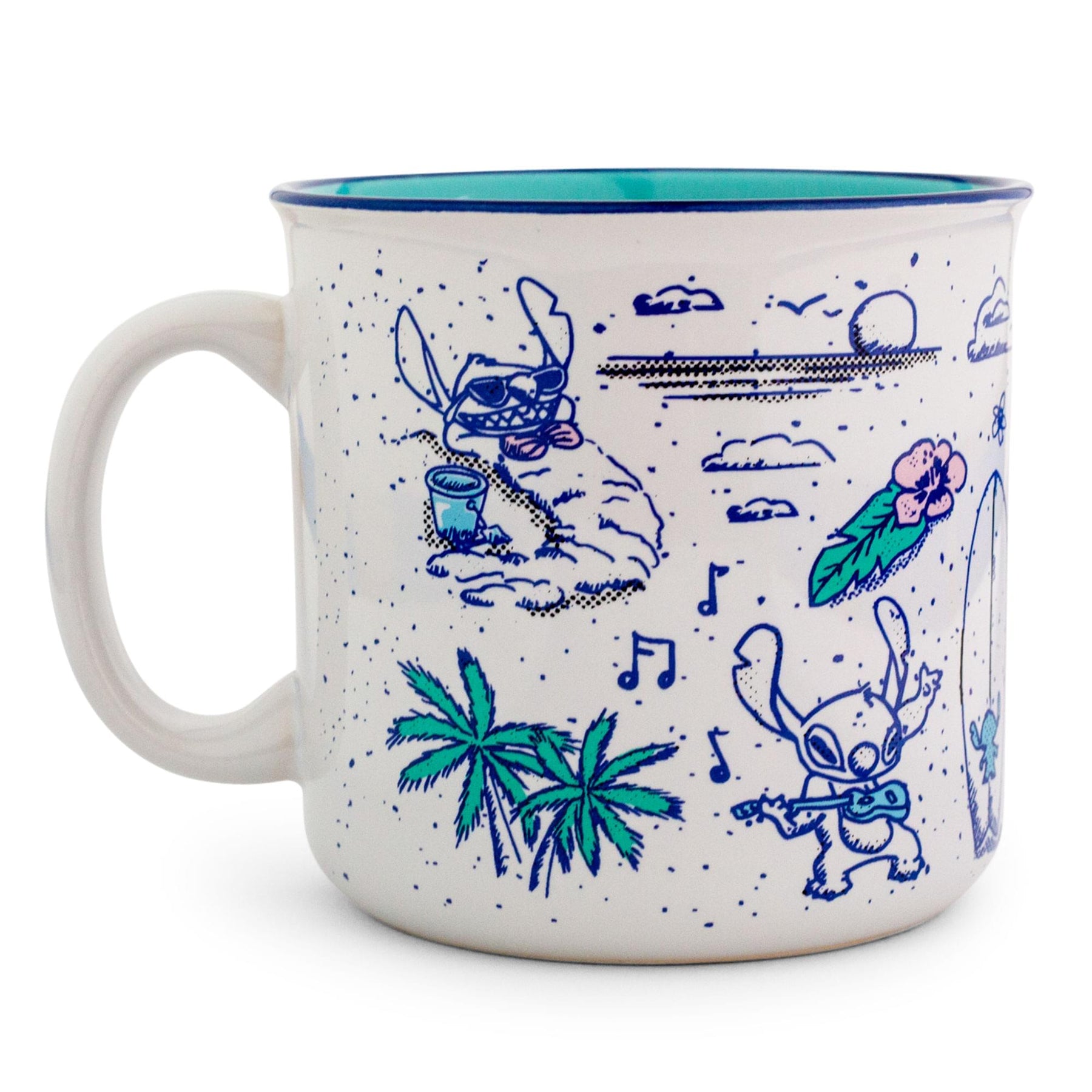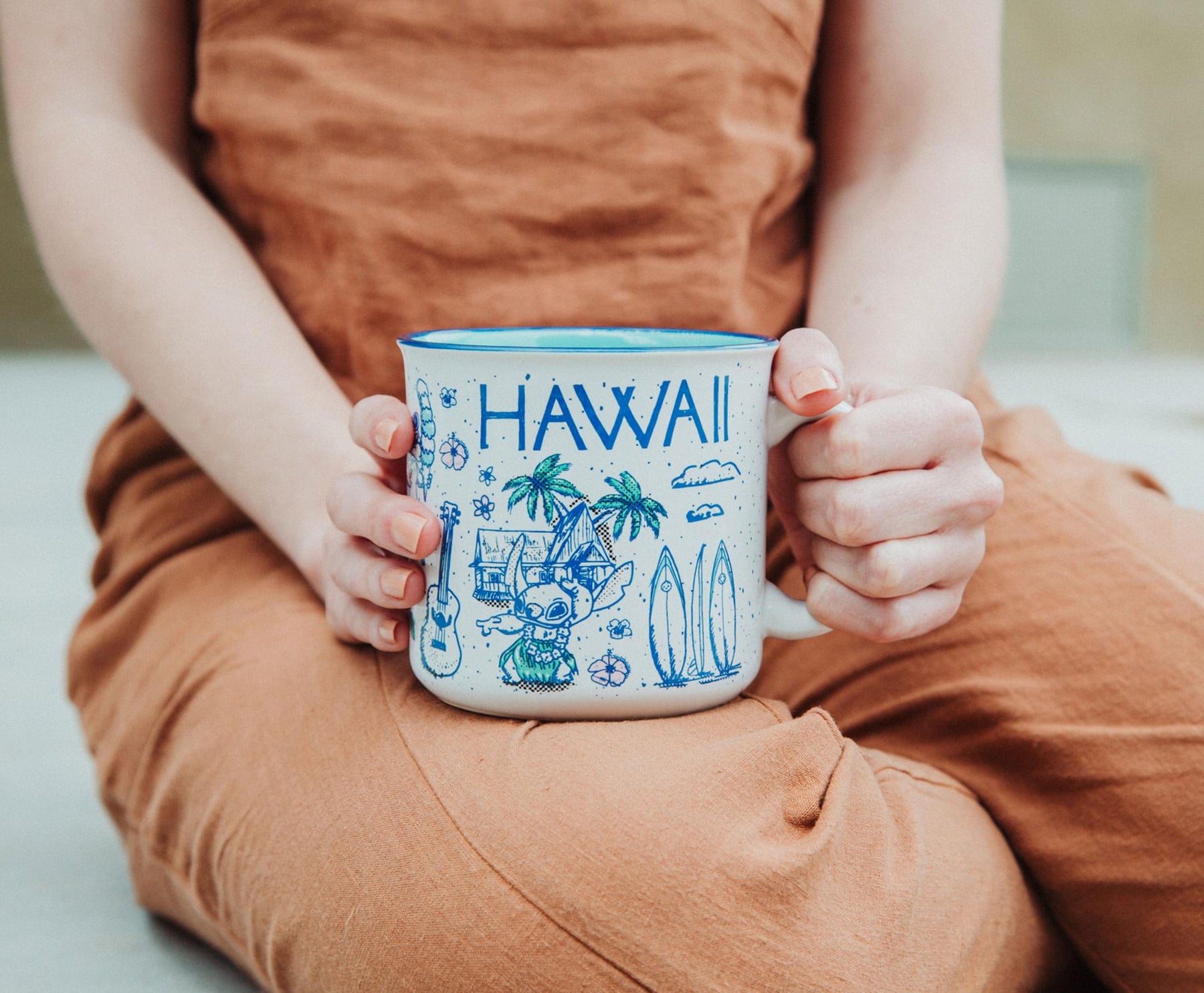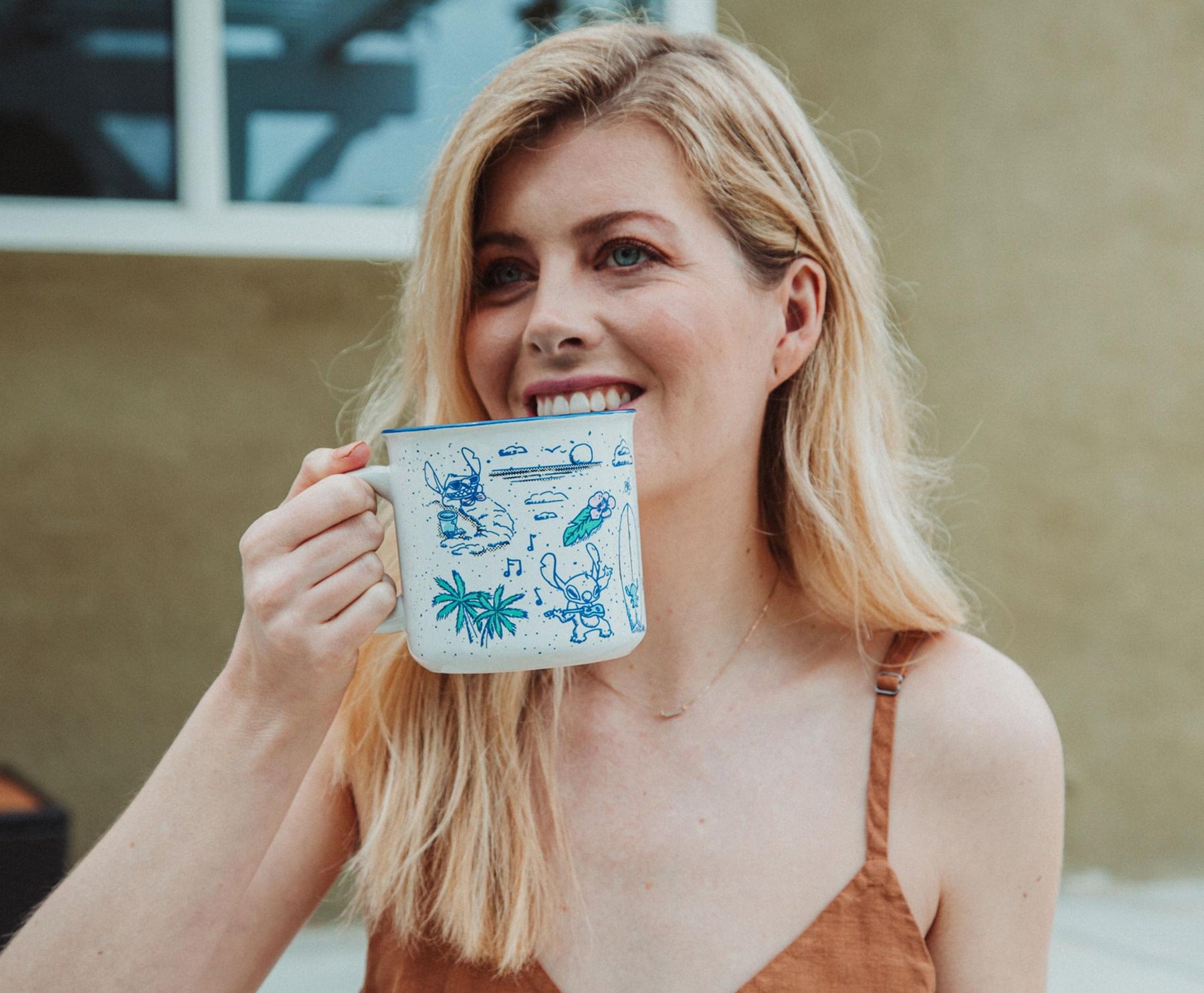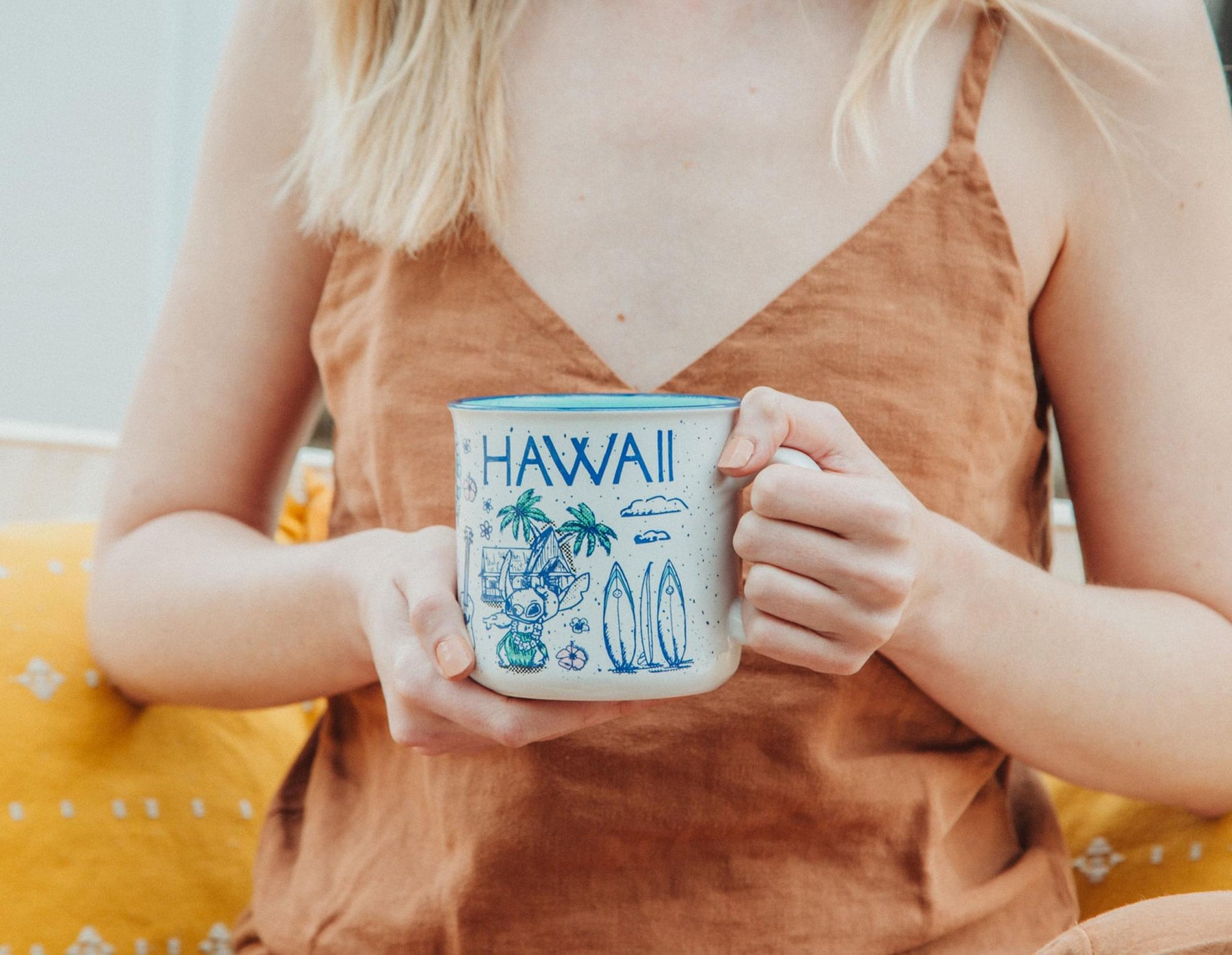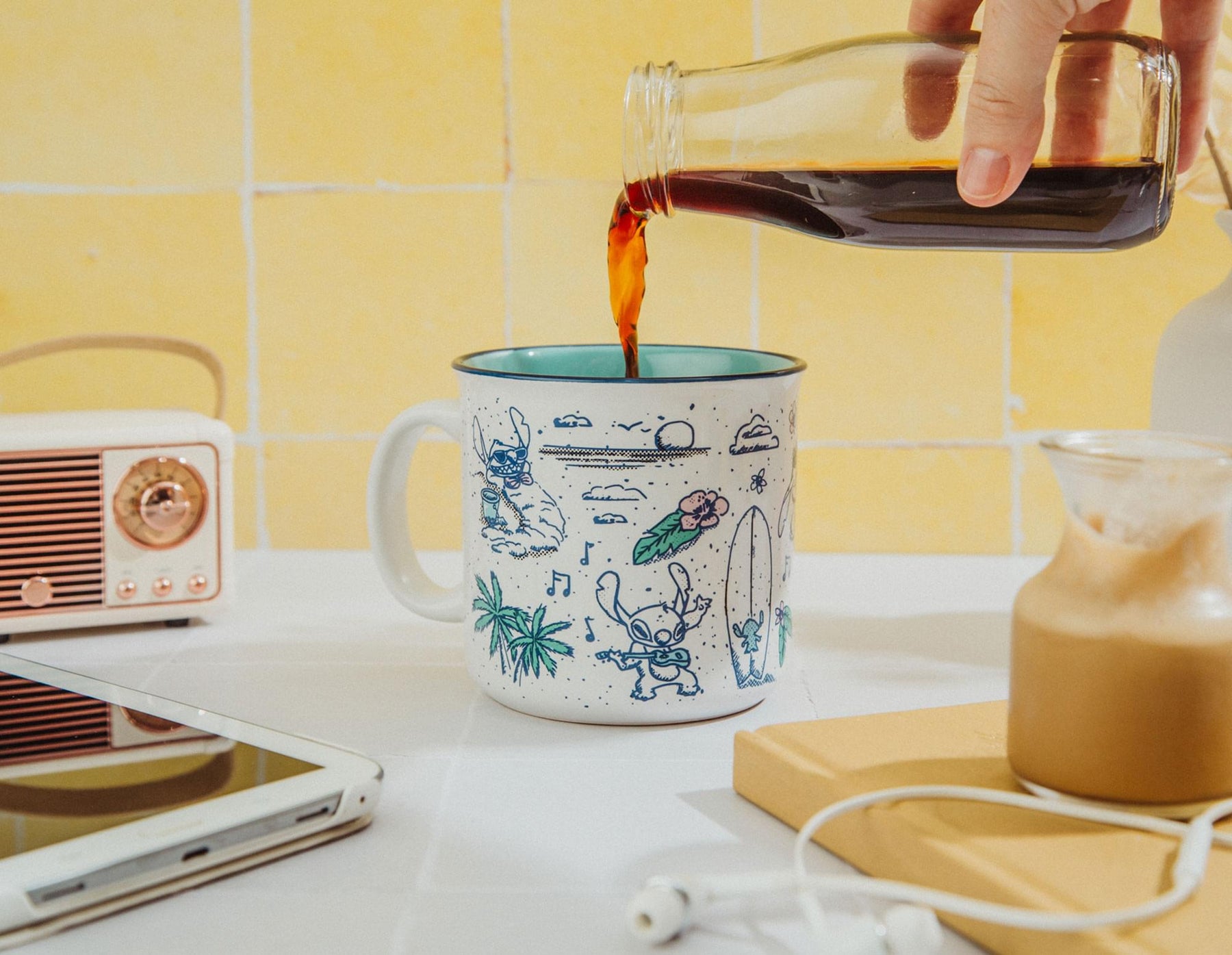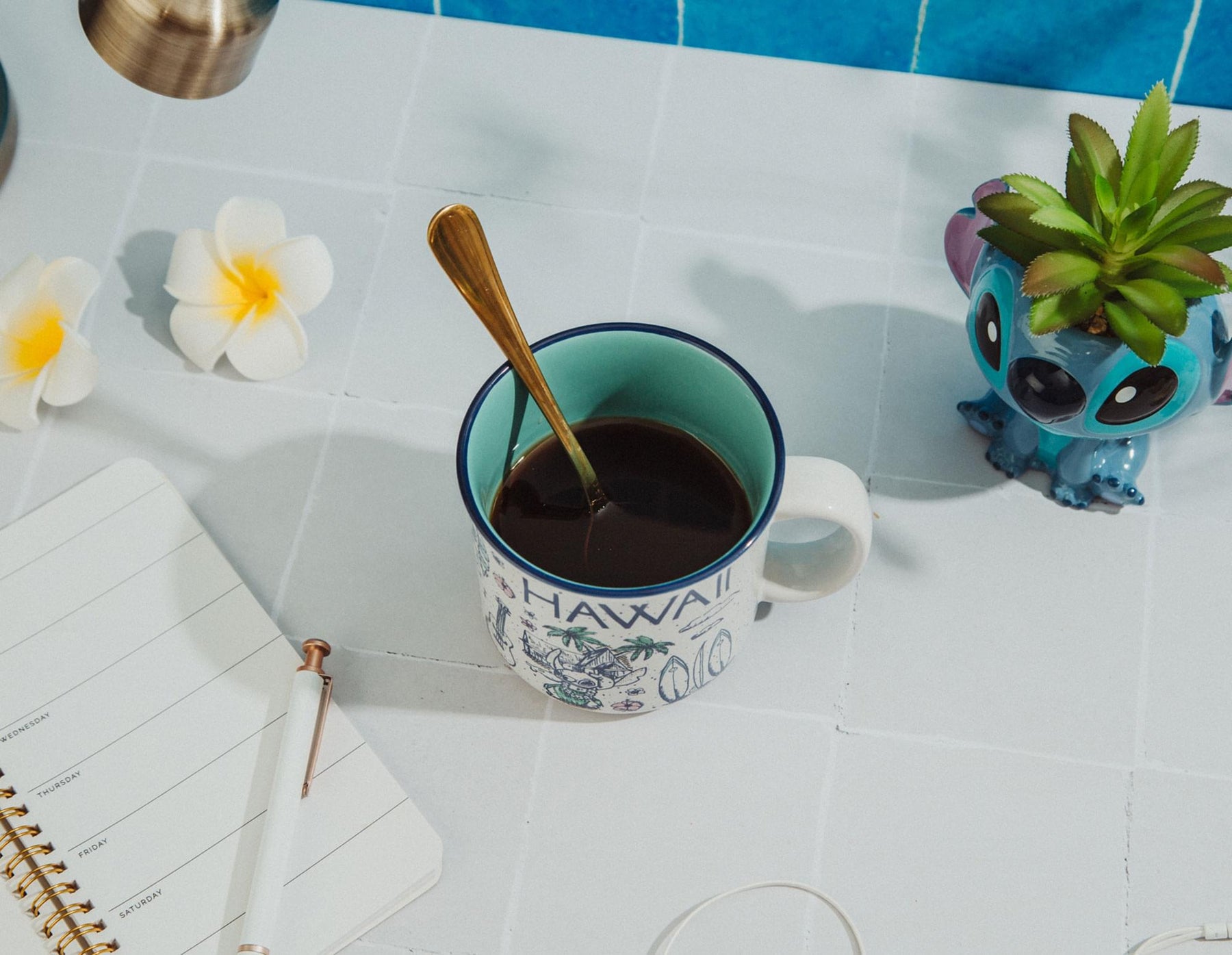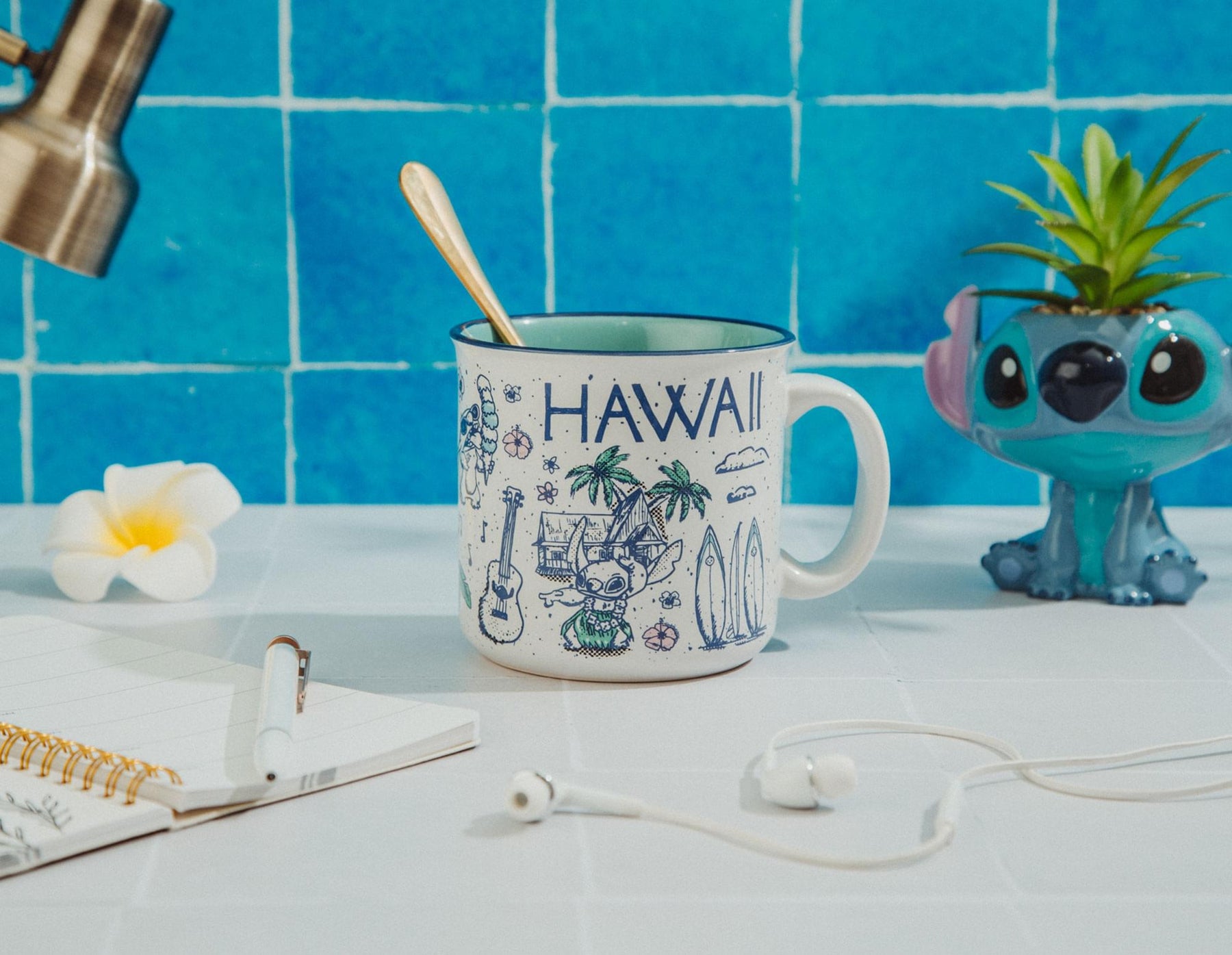 Disney Lilo & Stitch Hawaii Camper Mug | Holds 20 Ounces
WELCOME TO EARTH: If you have to crash-land on Earth, why not pick Hawaii? This little blue extraterrestrial has chosen to hide out in a tropical paradise on this camper mug, featuring your favorite fugitive from Disney's Lilo & Stitch.
PARADISE OF THE PACIFIC: Experiment 626 is bringing some tastes from space on this white-and-blue coffee mug with speckled detailing. The tropical design features a wrap-around print of Stitch enjoying the best of the beach.
SHARE A SIP WITH EXPERIMENT 626: Grab a taste of Earthly paradise with this large coffee cup. Holds approximately 20 ounces of hot or cold beverages, so you can fill up on your favorites from the topics to the cosmos.
MEETS GALACTIC FEDERATION STANDARDS: This BPA-free ceramic mug was made for long-lasting use while you brew up all sorts of chaos around the universe. Easy to maintain, it is suitable for both microwave and dishwasher.
OFFICIAL DISNEY COLLECTIBLE: Say "Aloha!" to a fresh brew. From the cold of space to the heat of the islands, you'll bring some coastline chaos to your day with this officially licensed camper mug inspired by Disney's Lilo & Stitch.
BRING A TASTE OF THE TROPICS TO YOUR NECK OF THE WOODS
Set your watch to island time with this tropical camper mug inspired by the interstellar antics of Disney's Lilo & Stitch.
Experiment 626, the lovable troublemaker we all know as Stitch, is soaking up some sun in a series of character sketches. You'll spot this rambunctious blue alien playing music, eating ice cream, hula dancing, and doing his best to enjoy everything Hawaii has to offer. This speckled coffee mug comes decorated with an assortment of tropical designs and a contrasting teal interior.
REFRESHMENTS FROM YOUR HOME PLANET
If you want to sip on something that's out of this world, just leave it to Stitch. Every brew, blend, and iced beverage will taste even better in this BPA-free ceramic mug.
Take a vacay in the flavors of paradise with this officially licensed drinkware inspired by Disney's Lilo & Stitch.
CARE INSTRUCTIONS
Easy care
Microwave safe
Top-rack dishwasher safe