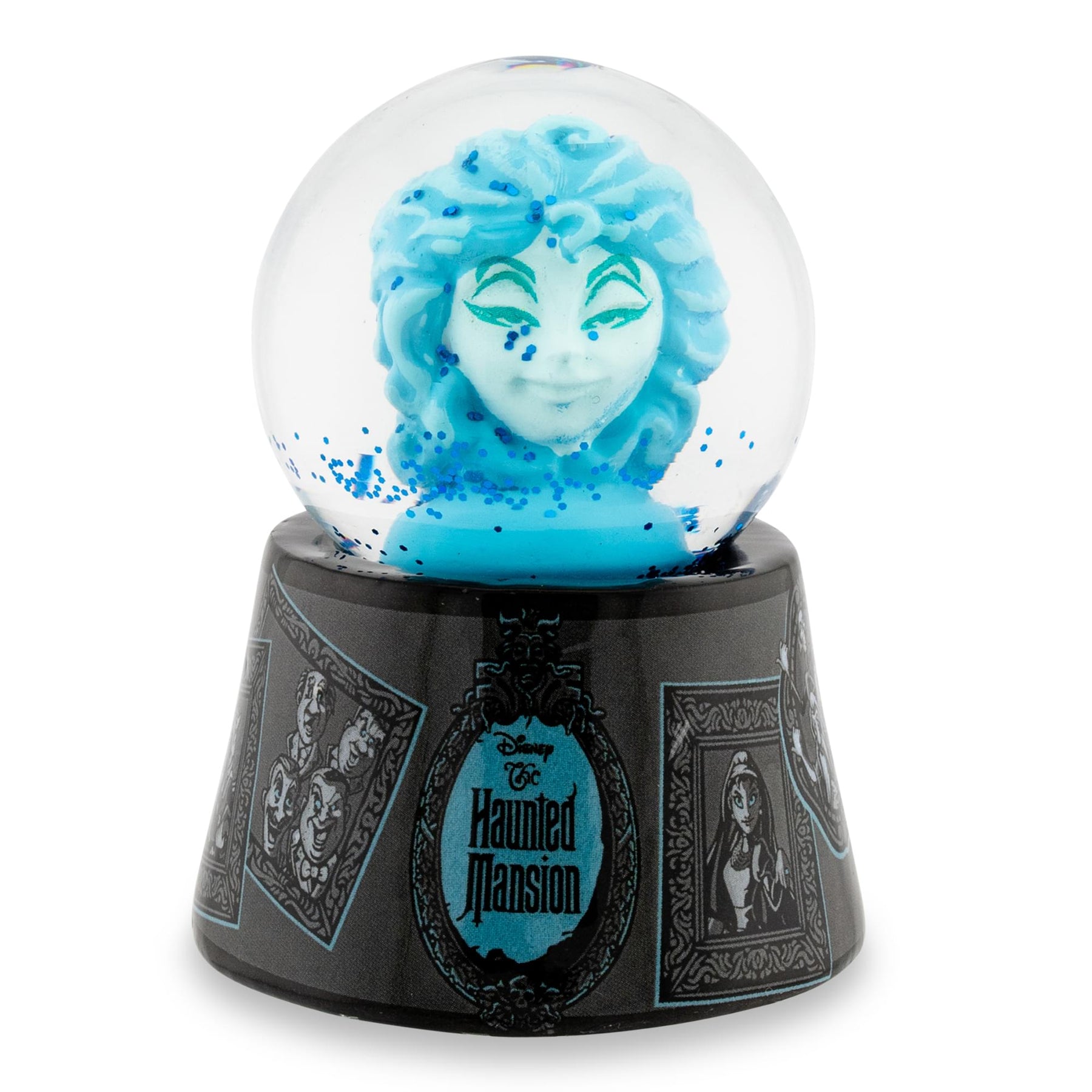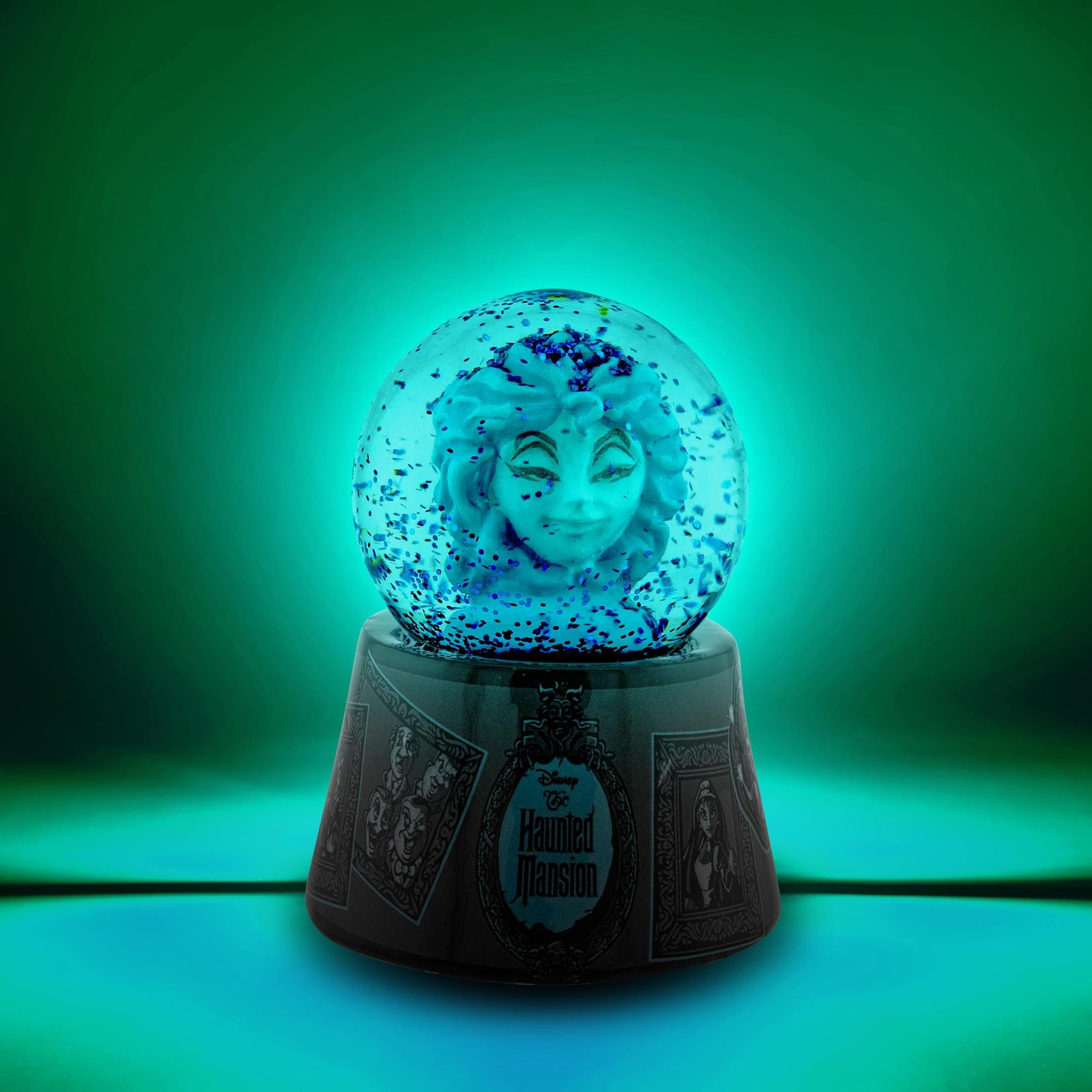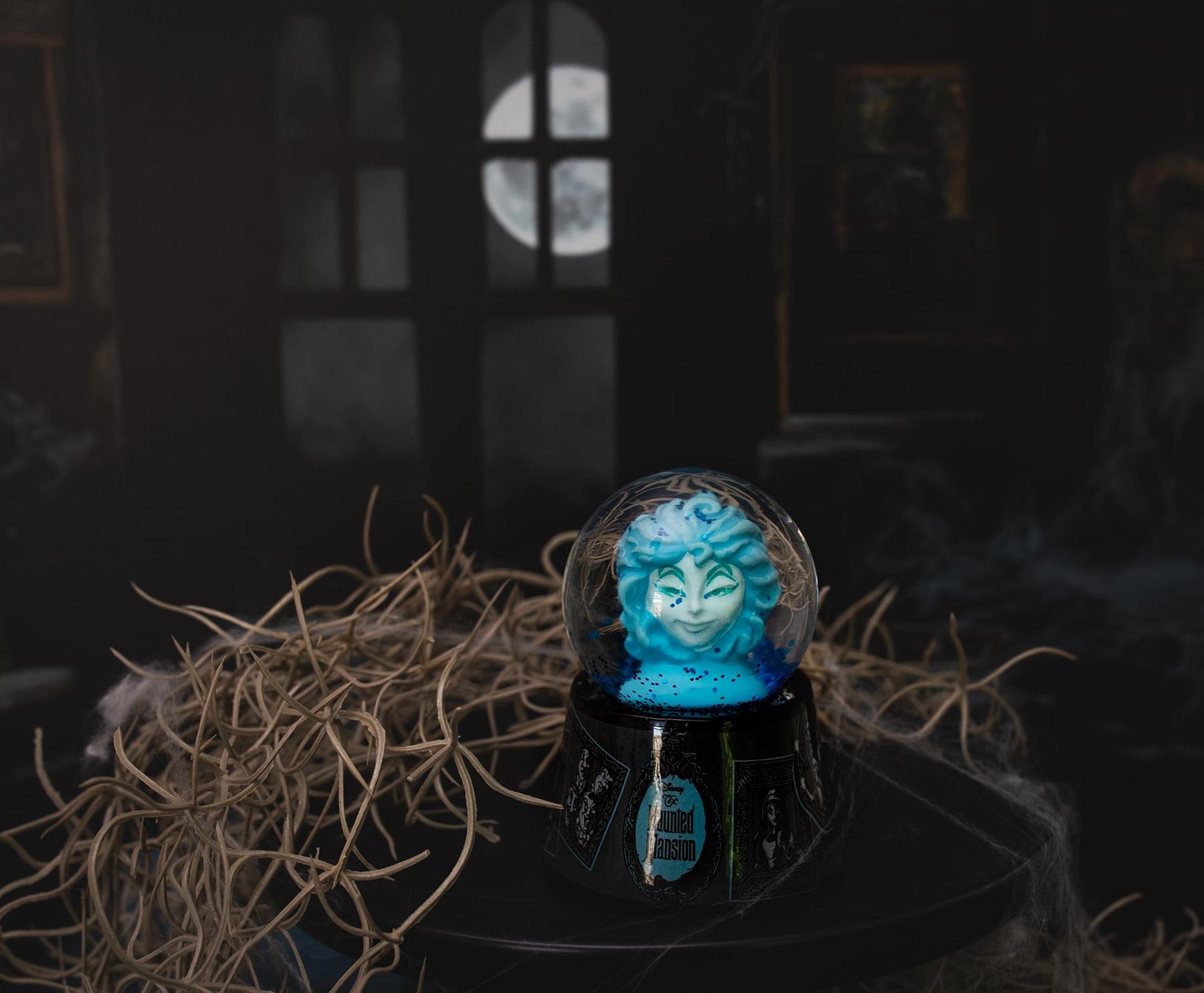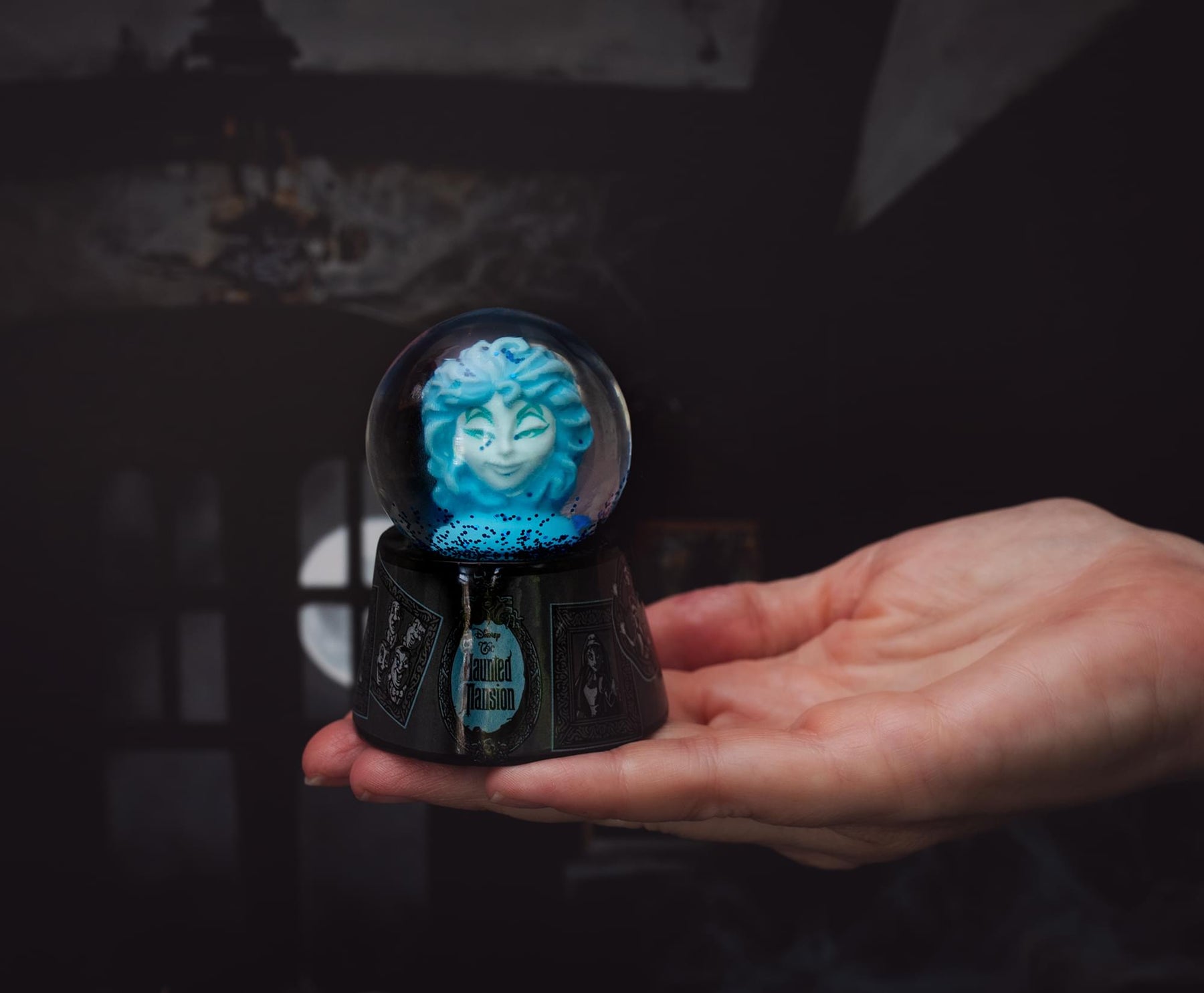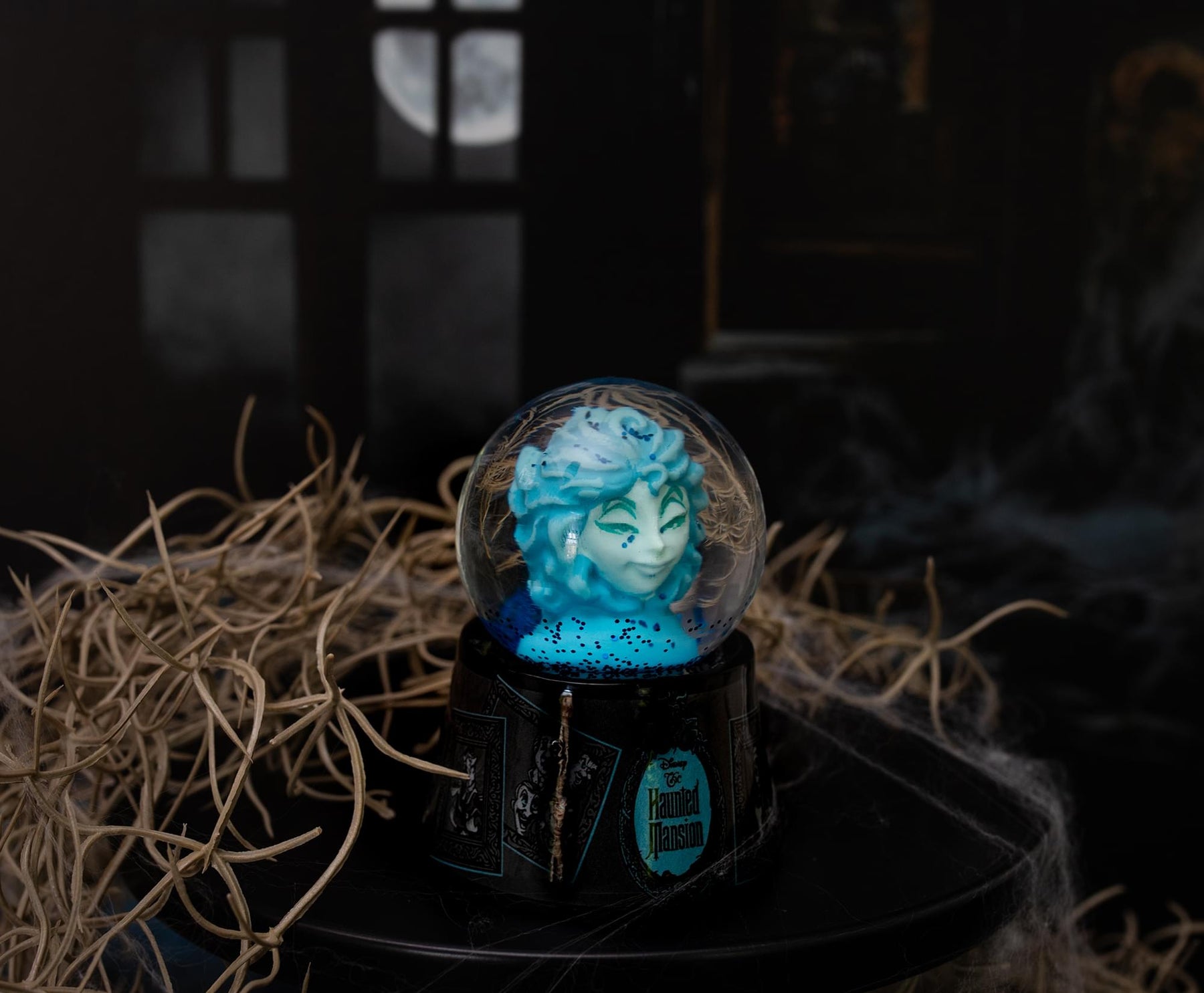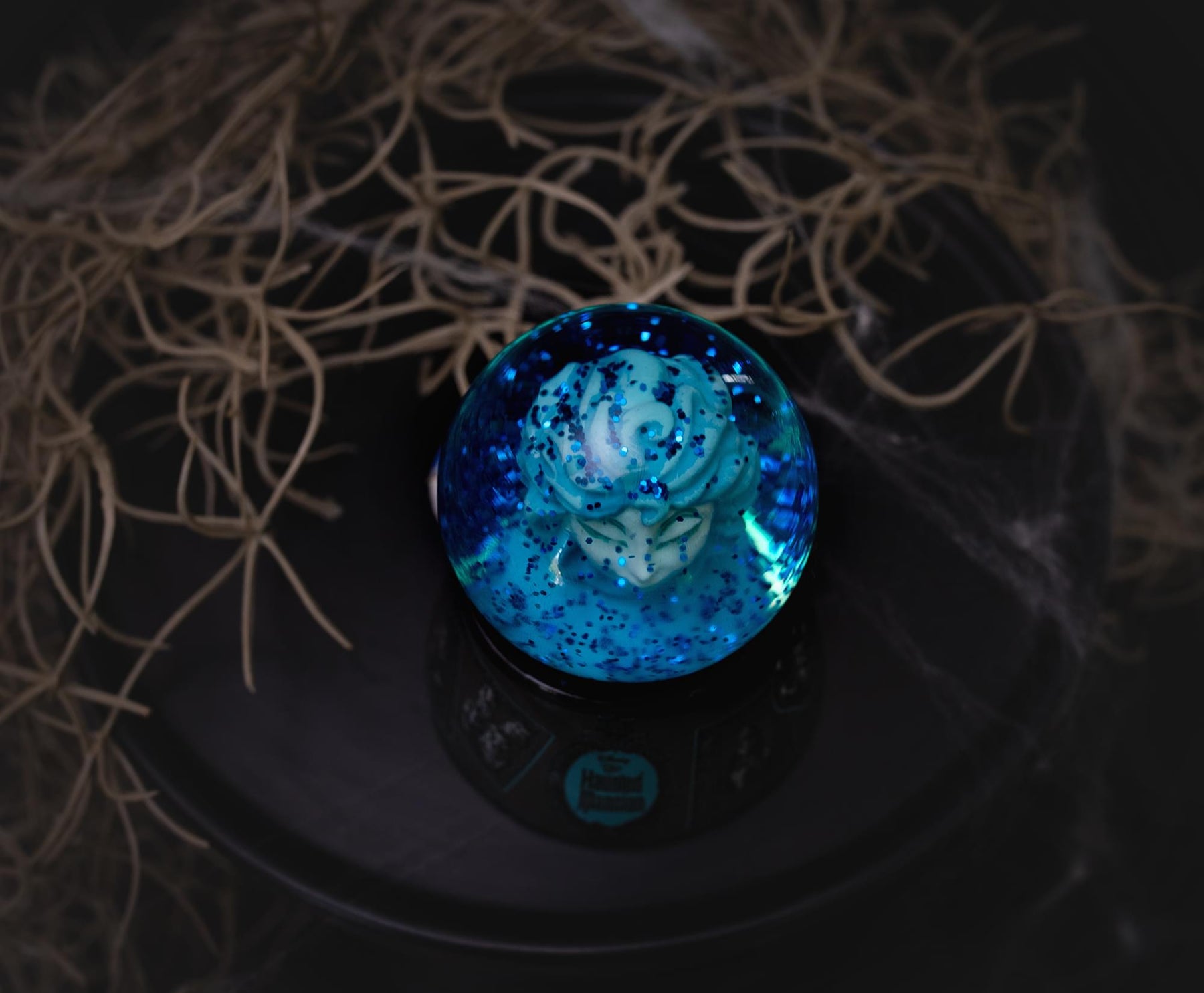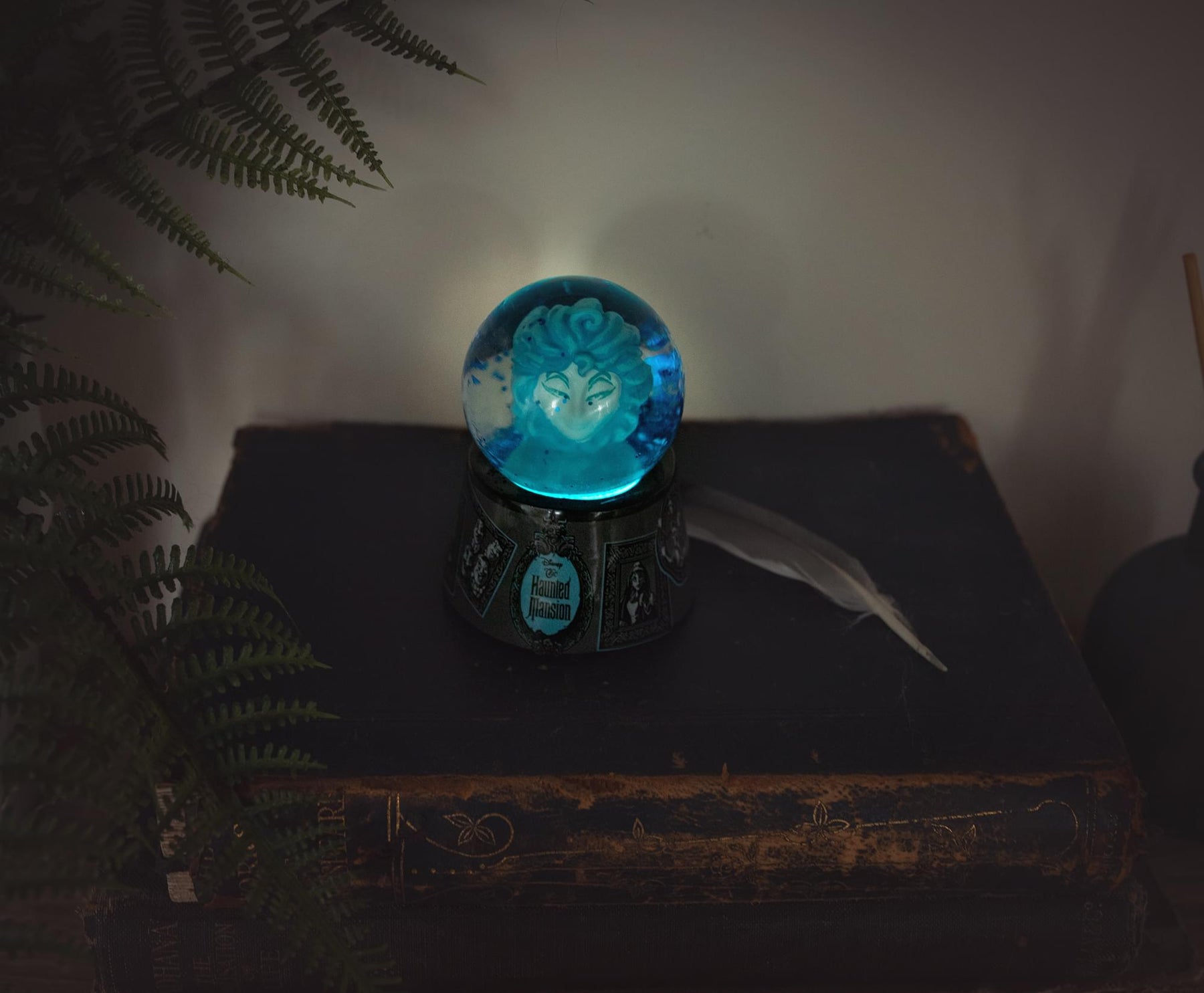 Disney Haunted Mansion Madame Leota Light-Up Mini Snow Globe | 2.75 Inches Tall
CONJURE UP SOME SCARES: Madame Leota is here to foretell your fate with this exclusive light-up snow globe inspired by Disney's popular Haunted Mansion attraction. The creepy clairvoyant will convince you that ghosts are real.
FROM REGIONS BEYOND: Marvel at Madame Leota's spectral head encased in the "crystal ball'' of this globe. The portrait-covered base describes the psychic with the text, "Dear Sweet Leota, Beloved By All. In Regions Beyond Now, But Having A Ball."
ILLUMINATE THE AFTERLIFE: Get into the spirit of things as Madame Leota rises to the occasion at the flick of a switch located on the bottom of the base. The eerie display lights up via two LR44 cell batteries (included).
A KEEPSAKE FOR FOOLISH MORTALS: The perfect size for displaying in your own Haunted Mansion, this water globe makes a mysterious memento at approximately 3 x 2 x 2 inches. Summon the psychic medium from beyond to haunt your space.
OFFICIAL DISNEY COLLECTIBLE: A hauntingly good time awaits you with this officially licensed mini snow globe from Disney's Haunted Mansion. Illuminates your tomb in a ghoulish glow for when nights are a little too scary.
MADAME LEOTA HAS FORESEEN IT
Summon ghosts with the help of Madame Leota using this exclusive light-up mini snow globe inspired by Disney's Haunted Mansion attraction. This haunting keepsake resembling a crystal ball encases Madame Leota's disembodied head. Ghostly blue in color, the spirit of the psychic medium stares out from the water globe, ready to read your future.
A MESSAGE FROM THE OTHER SIDE
Completing this spooky seance is a themed display base featuring the Haunted Mansion logo. You can almost hear the floorboards creak as your stroll through the mansion's halls, admiring the creepy portraits that cover the base. The back side features the iconic inscription from Madame Leota's tomb: "Dear Sweet Leota, Beloved By All. In Regions Beyond Now, But Having A Ball."
REACH OUT TO THE SPIRIT WORLD
Like the popular theme park attraction, this creepy curio features a frightfully fun surprise. Flip the switch on the bottom of the base to illuminate Madame Leota's seance in an eerie glow (batteries included). With a gentle shake, the spirited scene springs to life in a shower of sparkling supernatural glitter.
Conjure up some good times with this officially licensed collectible from Disney's Haunted Mansion.
Read All About It on Our Blog
Trending Geek