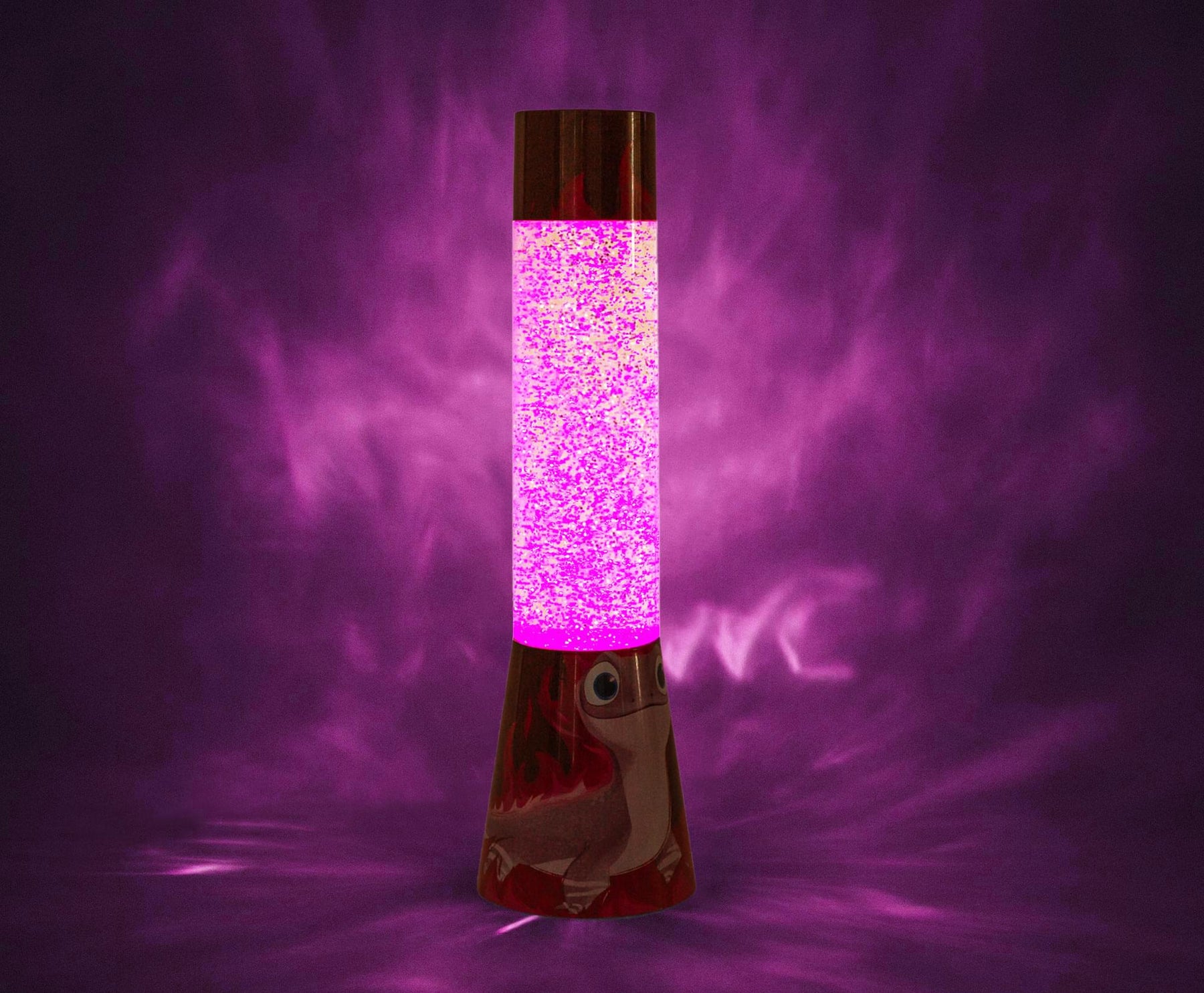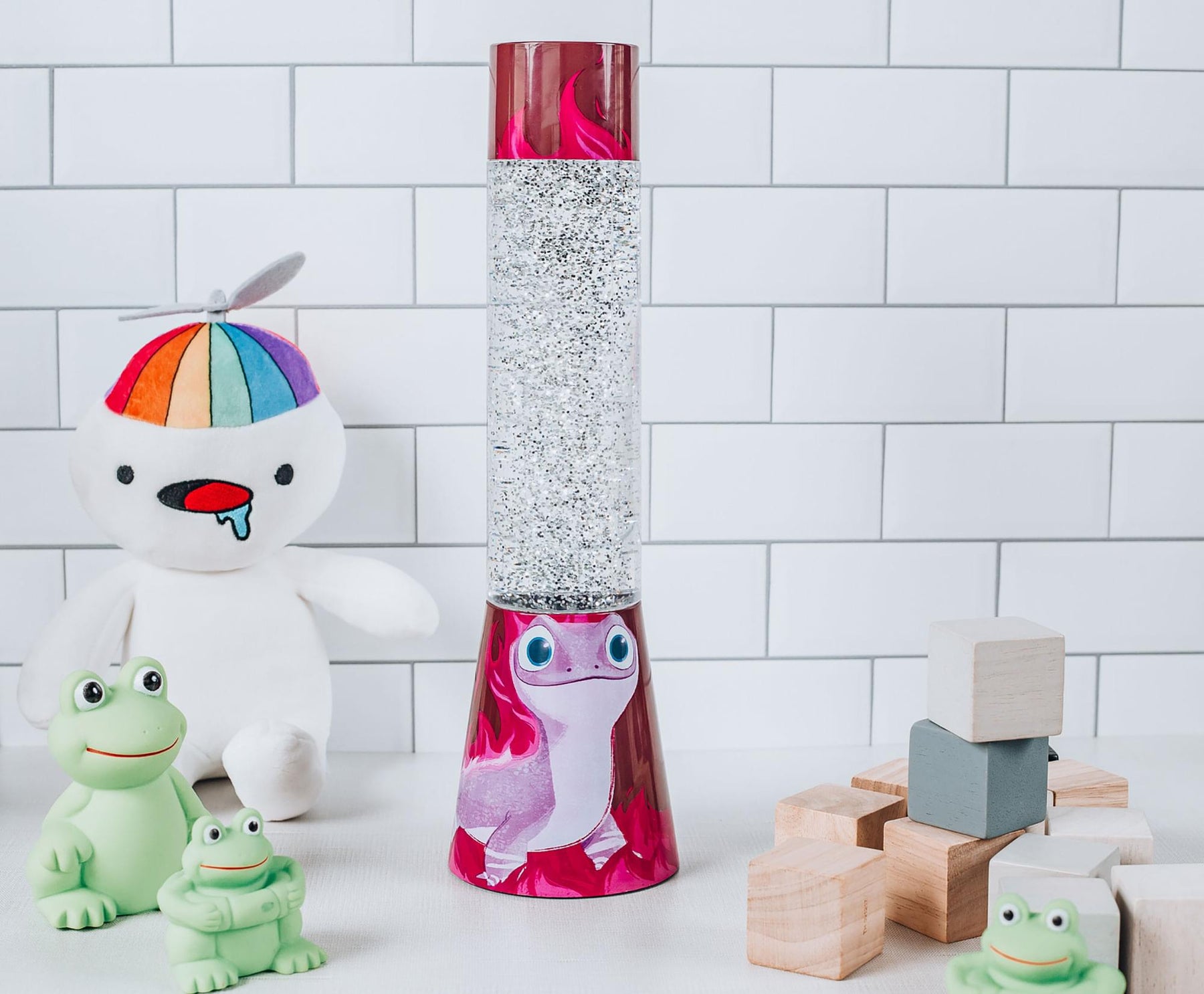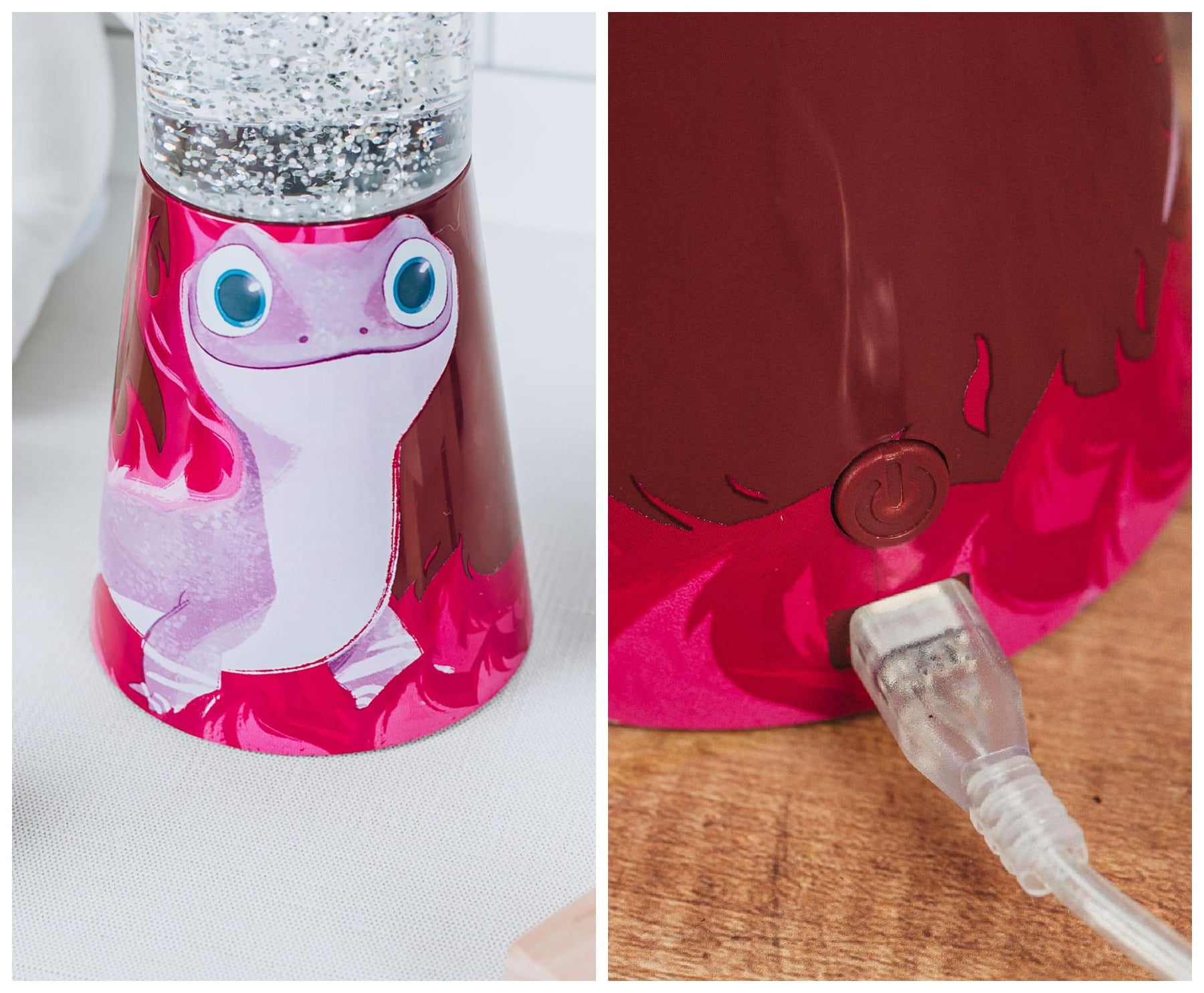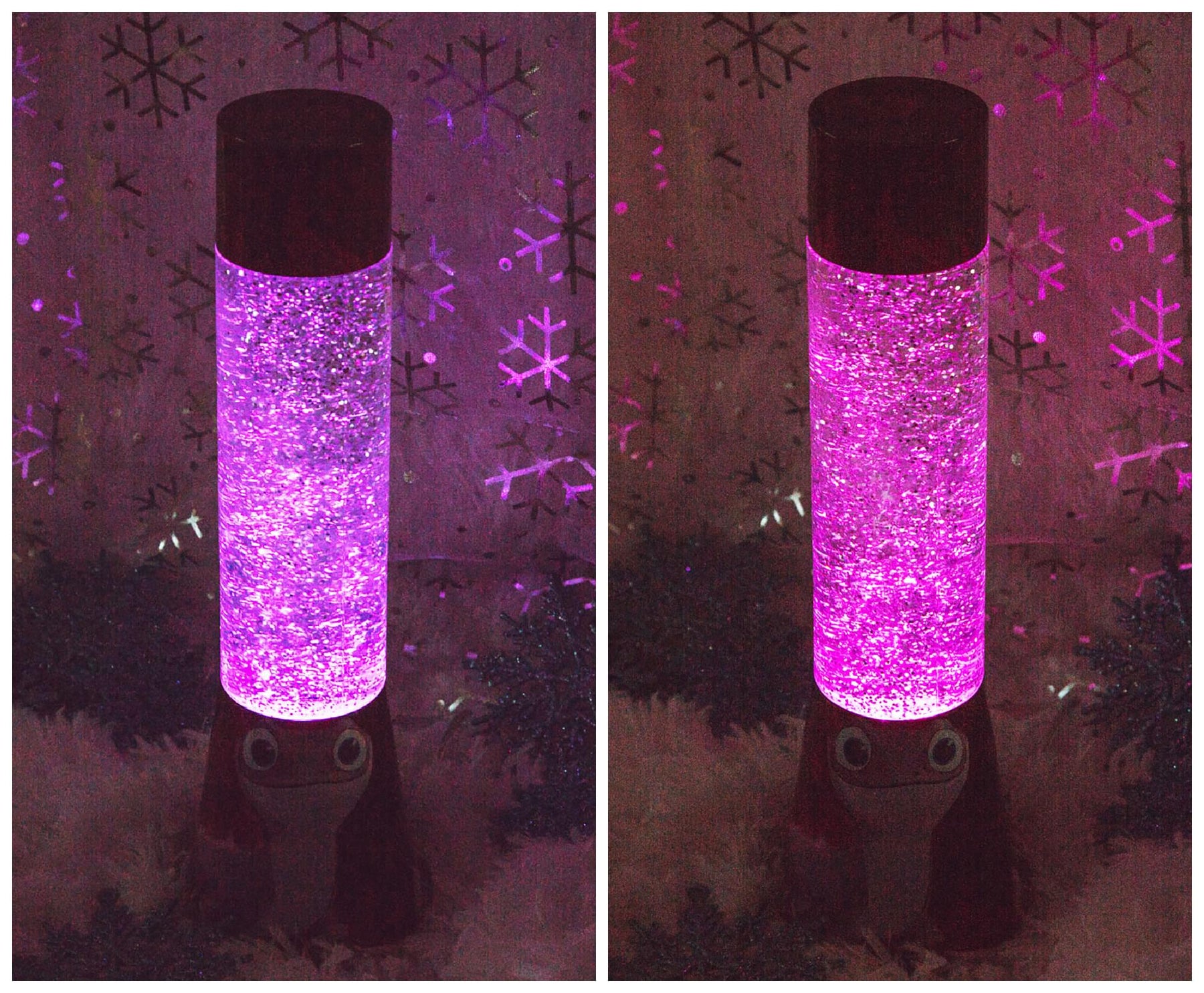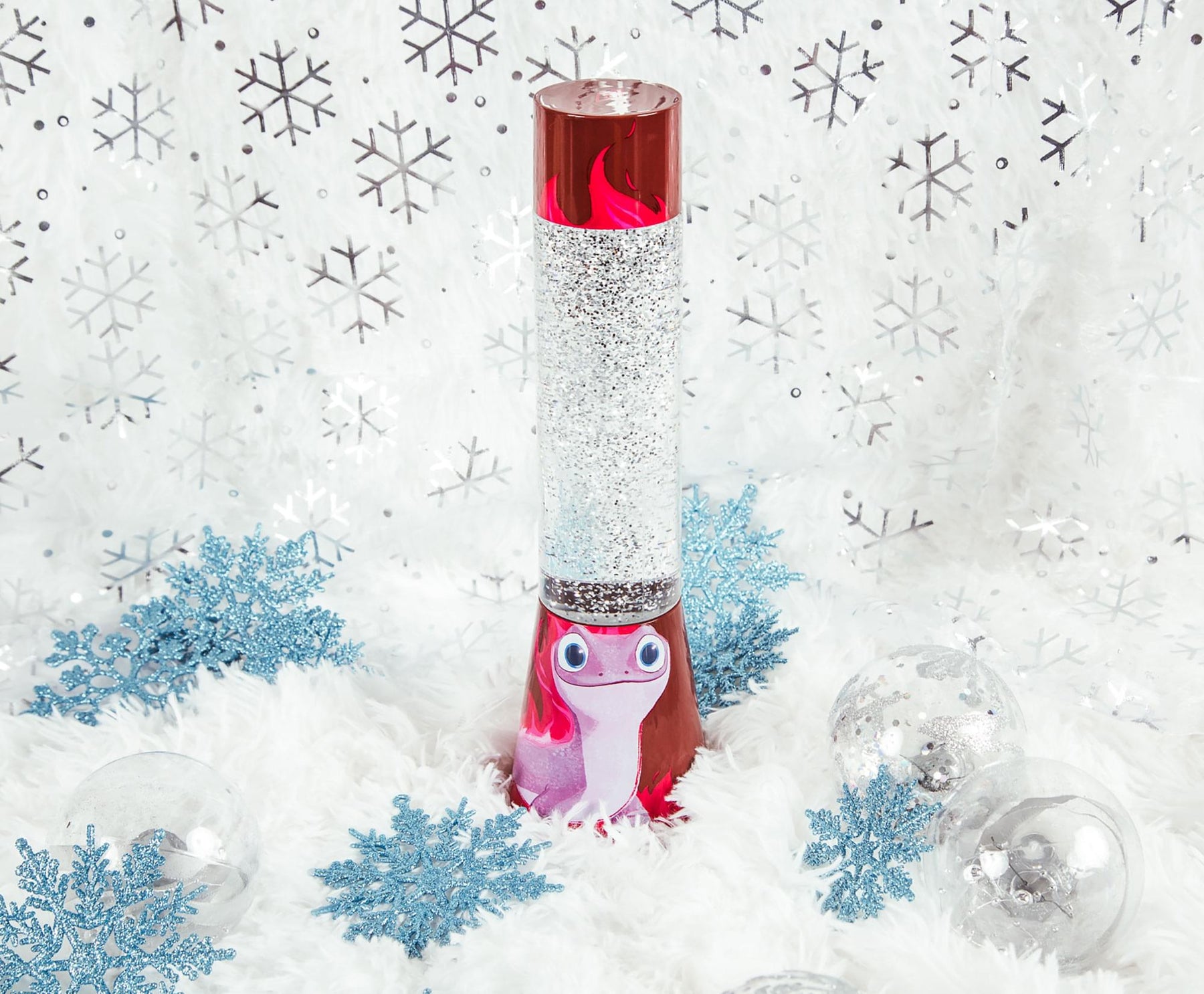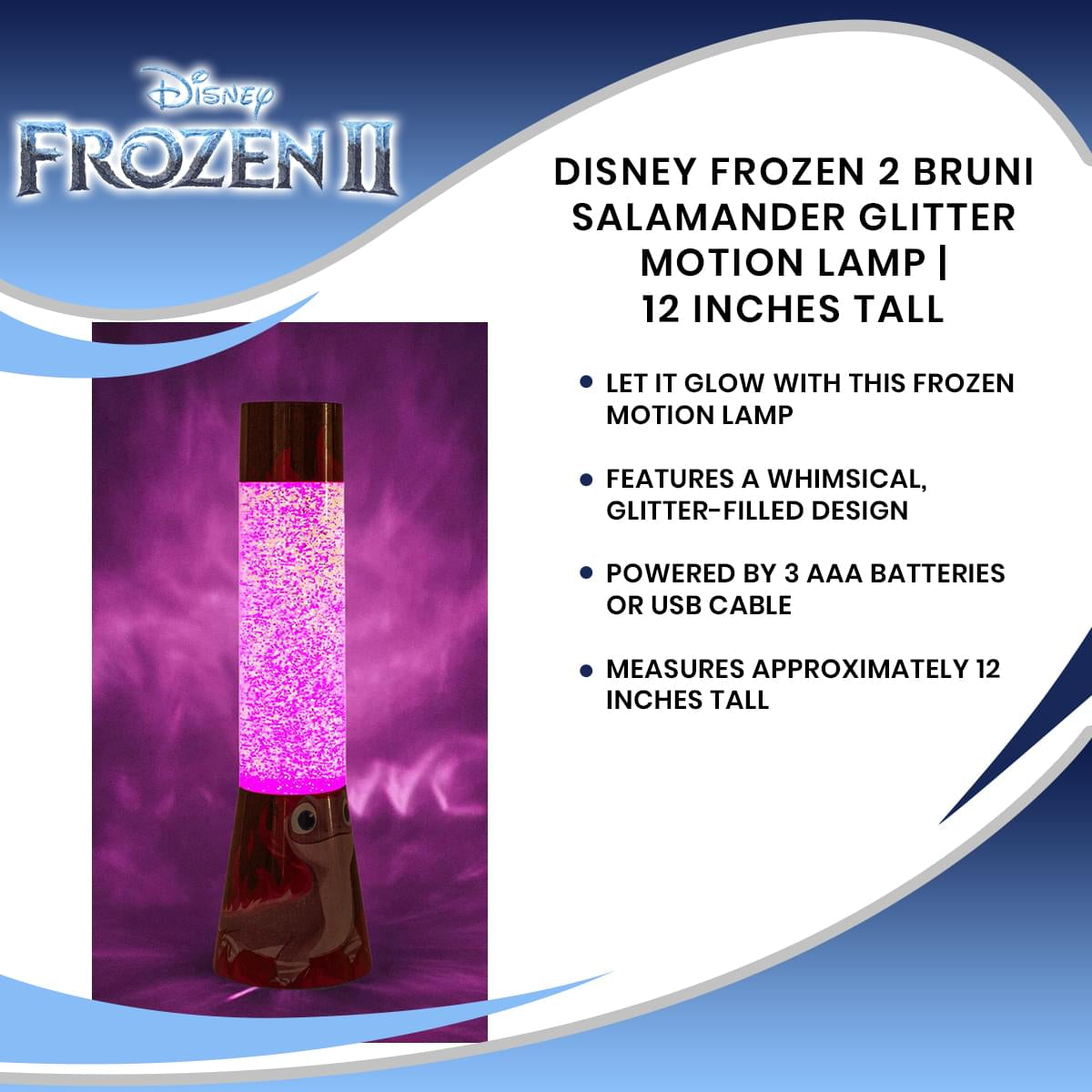 Disney Frozen 2 Bruni Salamander Glitter Motion Lamp | 12 Inches Tall
Shine Bright: Bring the world of Disney's Frozen 2 into your space with this glitter motion lamp featuring Bruni. Inspired by Disney's animated musical sequel, this collectible mood light takes inspo from the Enchanted Forest.
A Flicker Of Frozen Magic: Add a flurry of fun to your home decor. At the flip of a switch, this 12-inch tall glitter motion lamp emits a shimmering purple LED light. The design features the elemental forest spirit Bruni, a fiery salamander.
Let The Fire Spirit Light Your Way: Whether you live in a castle or an Enchanted Forest, this mood light will bring a beautiful sparkle to any fan's space. The 15-minute auto-shutoff feature also makes it a great night light.
Light The Way: This collectible mood light is powered by 3 AAA batteries (not included) or USB cable (included). Uses an energy-efficient, long-lasting LED light bulb to illuminate your living space with a flame-worthy glow.
Official Disney Collectible: You will be in your element with this officially licensed Bruni Glitter Motion Lamp from Disney's Frozen 2. Everyday can be a fiery adventure with this fun mood light. Perfect for fans aged 6+ and up.
WHERE DISNEY FANDOM MEETS HOME DECOR
This collectible Disney Frozen 2 Bruni the Salamander Glitter Motion Lamp will light up your living space with a shine worthy of a Fire Spirit. Be mesmerized as the glitter swirls above Bruni like magic. When the light is on, it emits an iridescent purple glow and casts whimsical reflections around the room.
BASK IN THE LIGHT OF YOUR FAVORITE DISNEY MOVIE
This mood light is the perfect touch of bling for a Disney-themed birthday party, movie marathon, and everyday fun occasions. Full of character charm, it makes an adorable gift for any fan. Add a little fire to your fandom with this officially licensed Bruni the Salamander Glitter Motion Lamp from Disney's Frozen 2.
Read All About It on Our Blog
Trending Geek