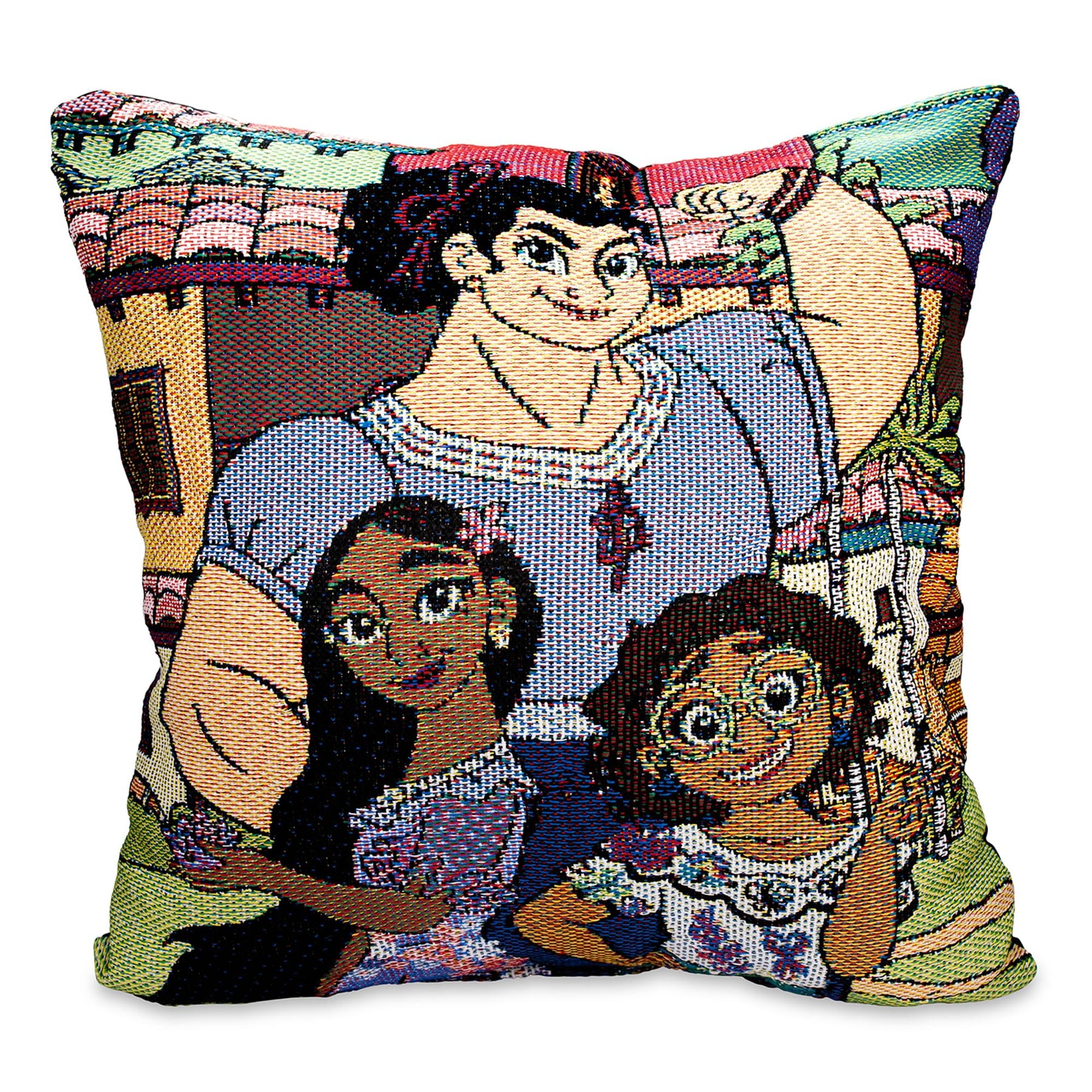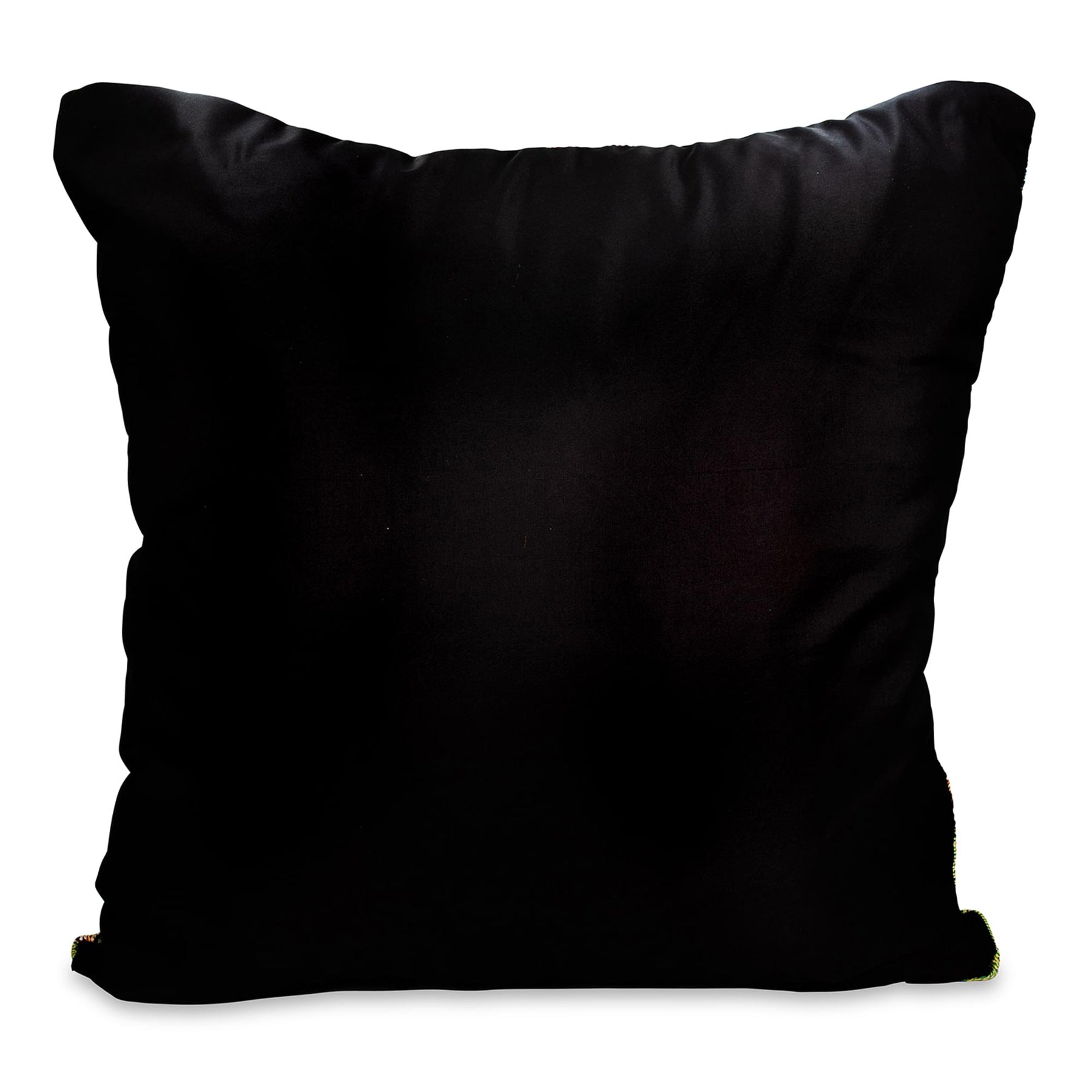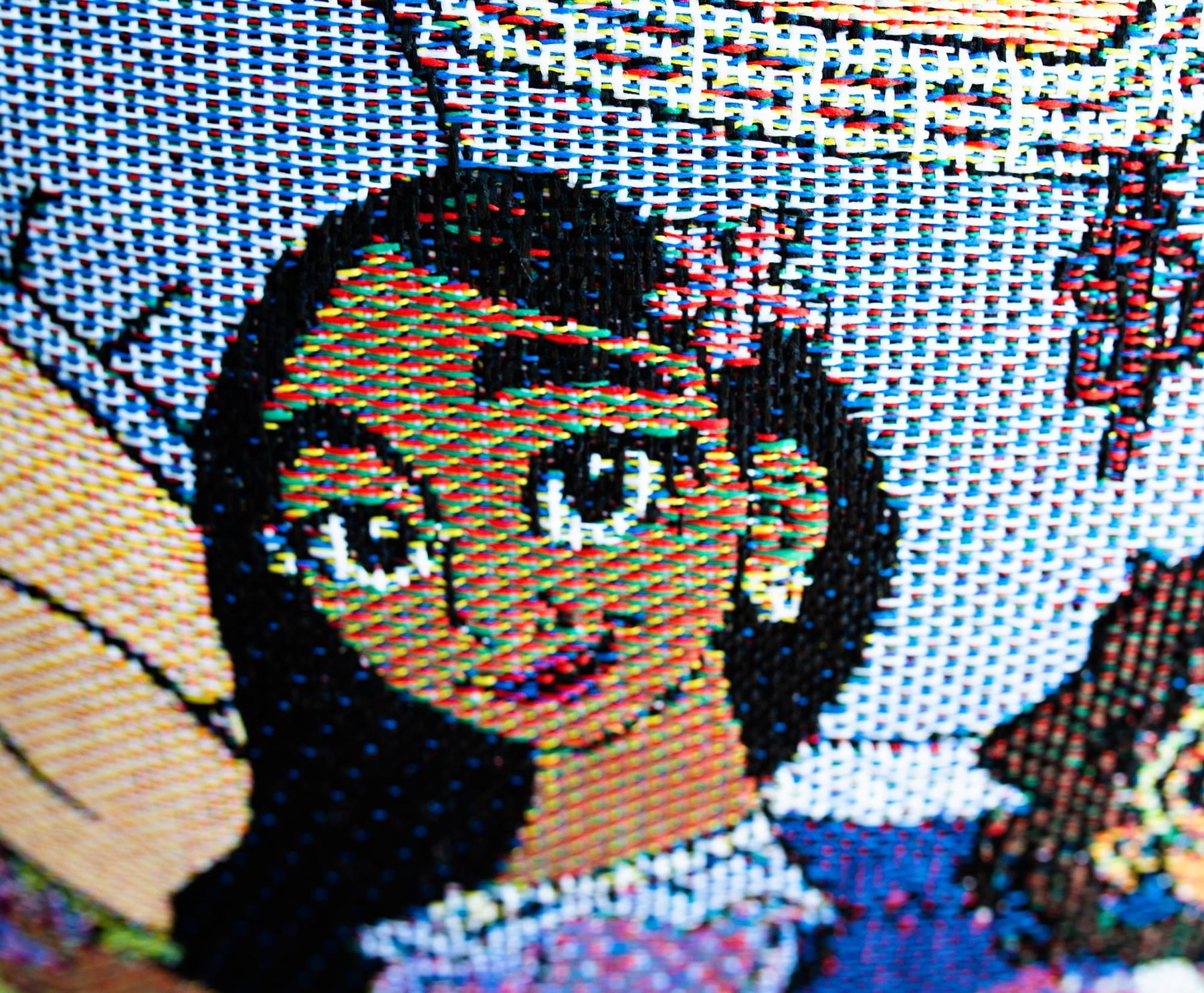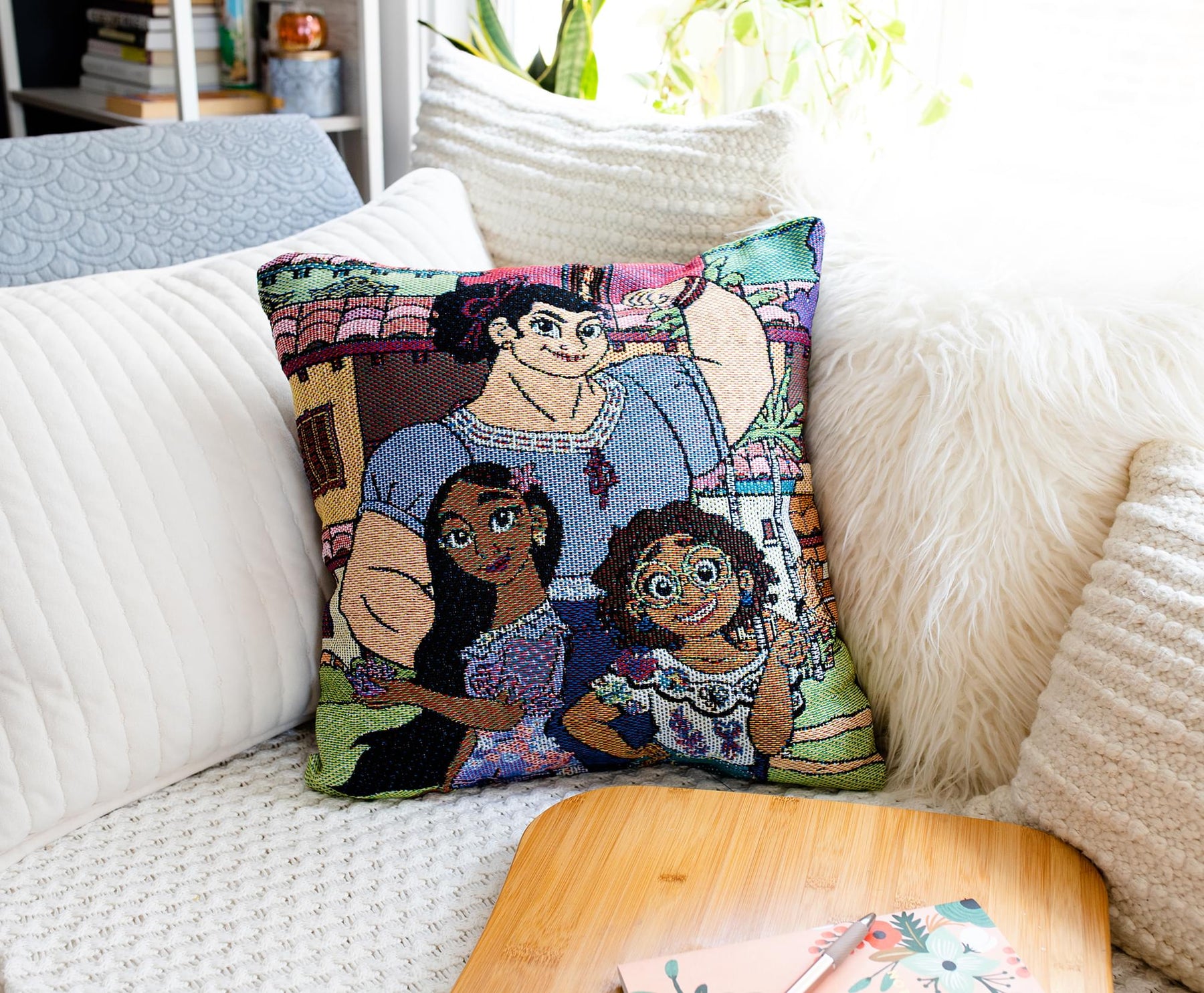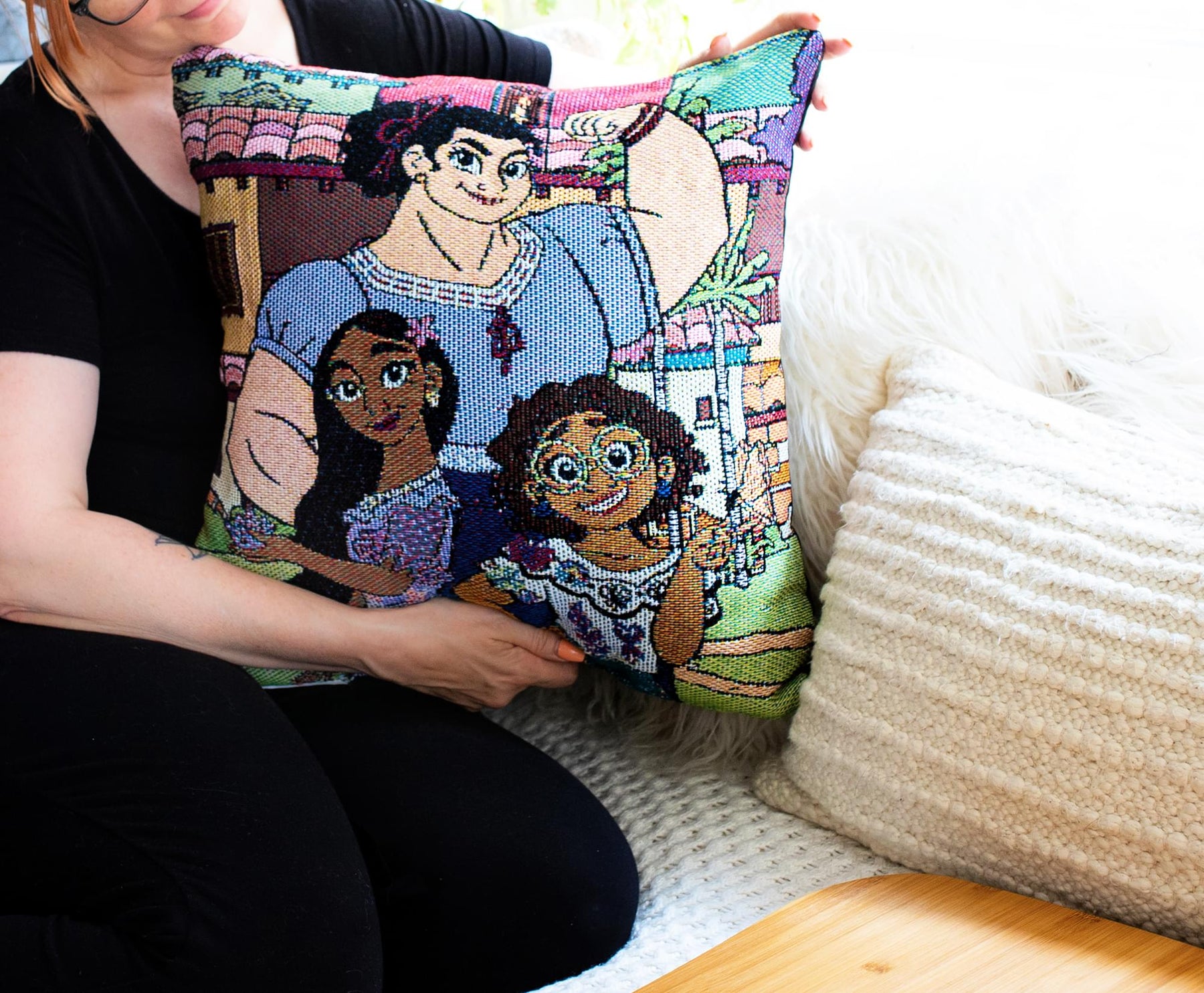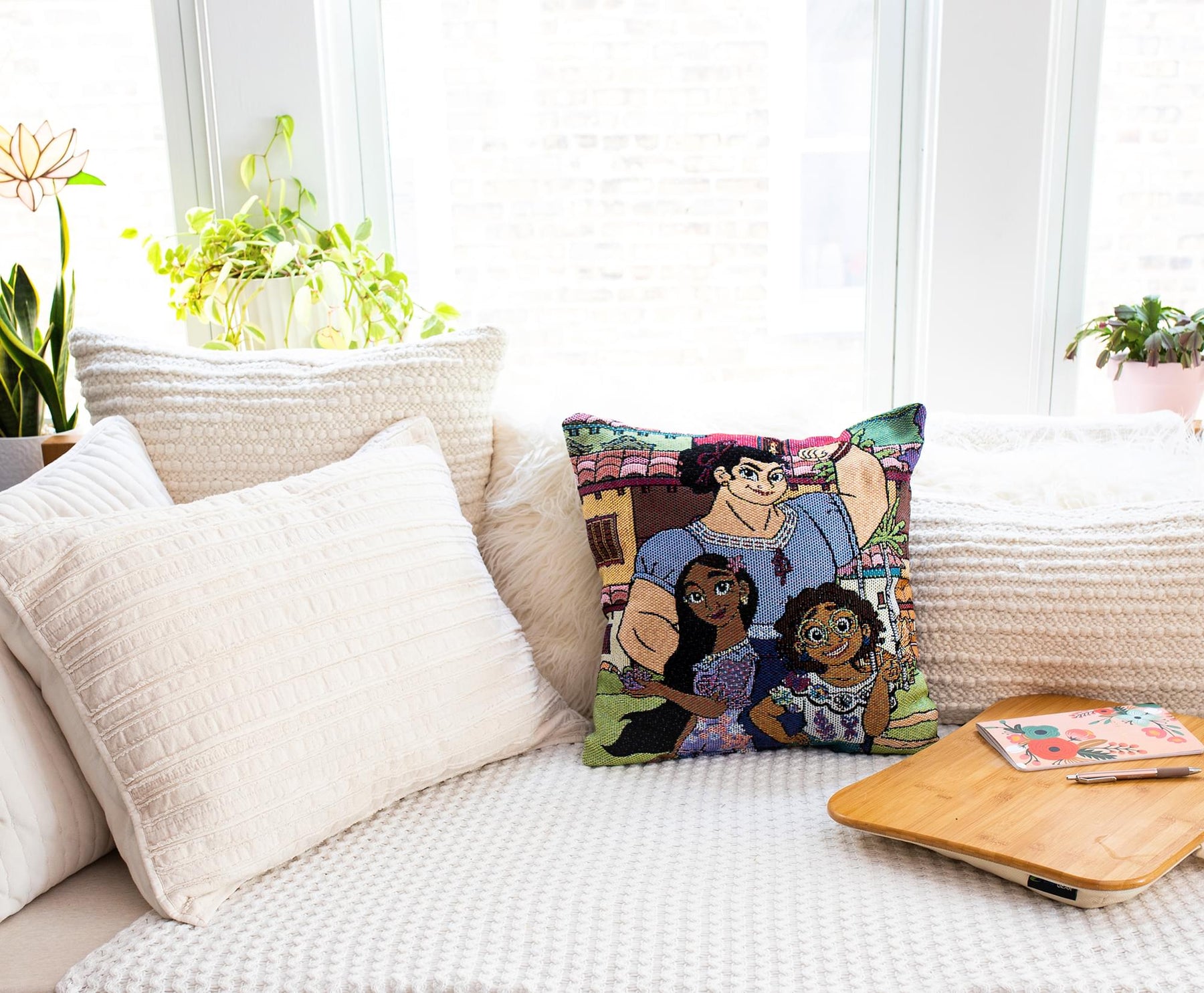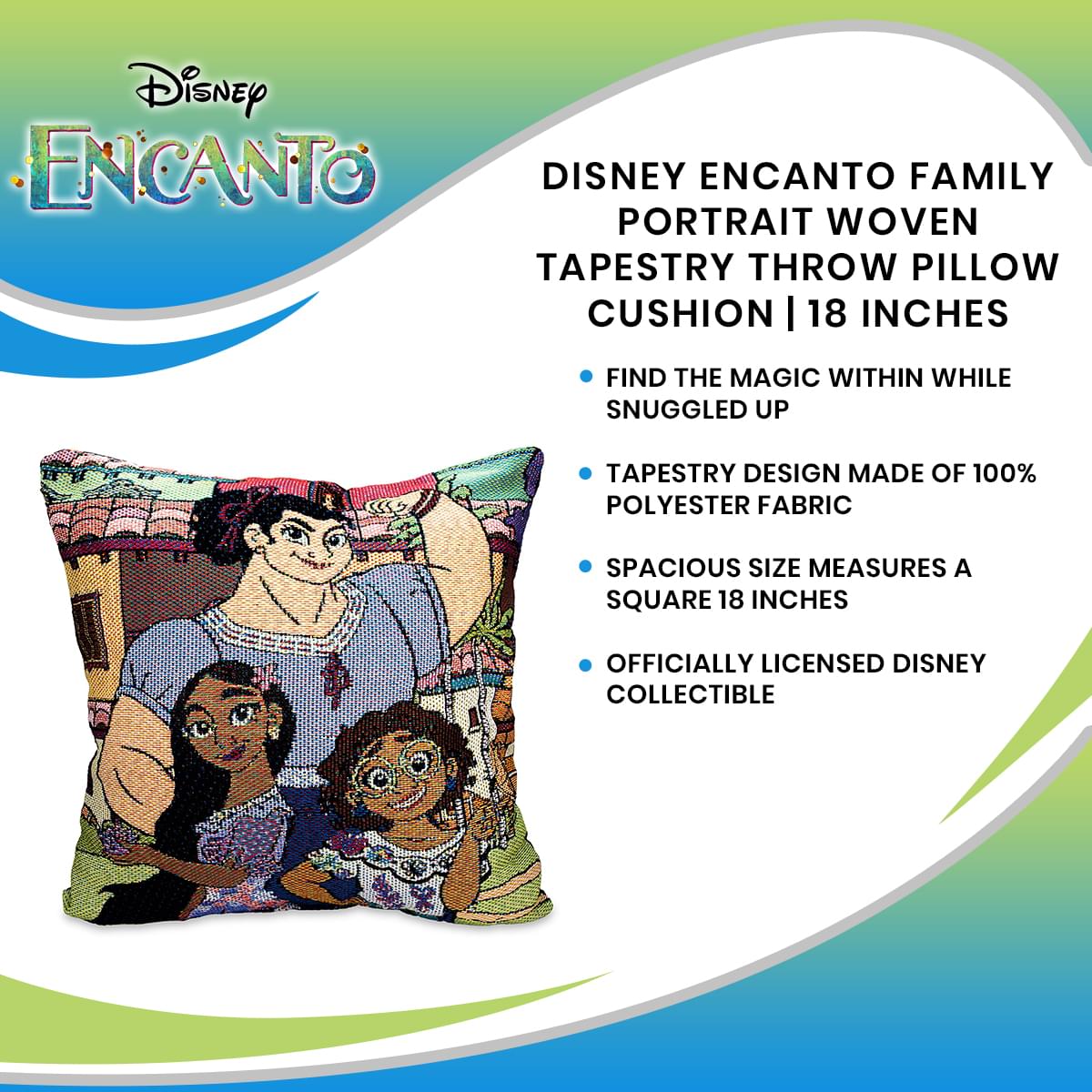 Disney Encanto Family Portrait Woven Tapestry Throw Pillow Cushion | 18 Inches
COMBINES STYLE WITH COMFORT: Make your space as enchanting as the Madrigal family home with this exclusive throw pillow from Disney's Encanto. Perfect for when you want to bring a touch of magic to your humble abode.
BECOME PART OF THE MADRIGAL FAMILY: Experience the magic of Encanto with this decorative cushion. Features Mirabel surrounded by her family in front of their wondrous home that's hidden in the mountains of Columbia.
A LUXURIOUS PLACE TO LAY YOUR HEAD: You can count on the Madrigals to keep you company with a little help from their magical gifts. This cushion features a woven tapestry design that lends comfort to all your adventures.
ENCHANTMENT AND LEISURE: This 100% polyester throw pillow invites comfort to your space. Makes an excellent home furnishing accent on couches, chairs, beds, and other spots. The spacious size measures a square 18 inches.
OFFICIAL DISNEY COLLECTIBLE: Relive all your favorite moments from Disney's Encanto with this officially licensed pillow. A casual living room essential that makes for a cozy home decor accent in any magical room or nook.
FAMILY IS EVERYTHING
Rest your head on this exclusive throw pillow inspired by Disney's Encanto. A decorative woven tapestry cushion that brings the three Madrigal sisters together in this charming family portrait. The extraordinary Mirabel, the always-perfect Isabela, and the exceptionally strong Luisa pose together outside their magical family home.
When you're looking to add a little extra whimsy and style to your humble abode, the colorful textures will brighten up any space with a touch of enchantment.
THE COMFIEST ESSENTIALS FOR YOUR MAGICAL ROOM
This elegant home accent will help you find the magic within. Place this versatile throw pillow on a sofa, bed, or even use it as a floor cushion where family and guests gather frequently to create an inviting atmosphere. If you have a secret nook all your own, like a certain someone we don't talk about, this pillow will enhance your space with a wondrous aesthetic.
Bring home a piece of the magic with this officially licensed Disney collectible.